Eye contact during sex can make it intensely erotic and intimate or… it can feel awkward and weird. This in-depth guide will teach you how to confidently and effortlessly make eye contact during sex, even if you currently struggle with it. Then I'm going to answer the most common questions people send me on issues they are having with eye contact. First, let's talk about…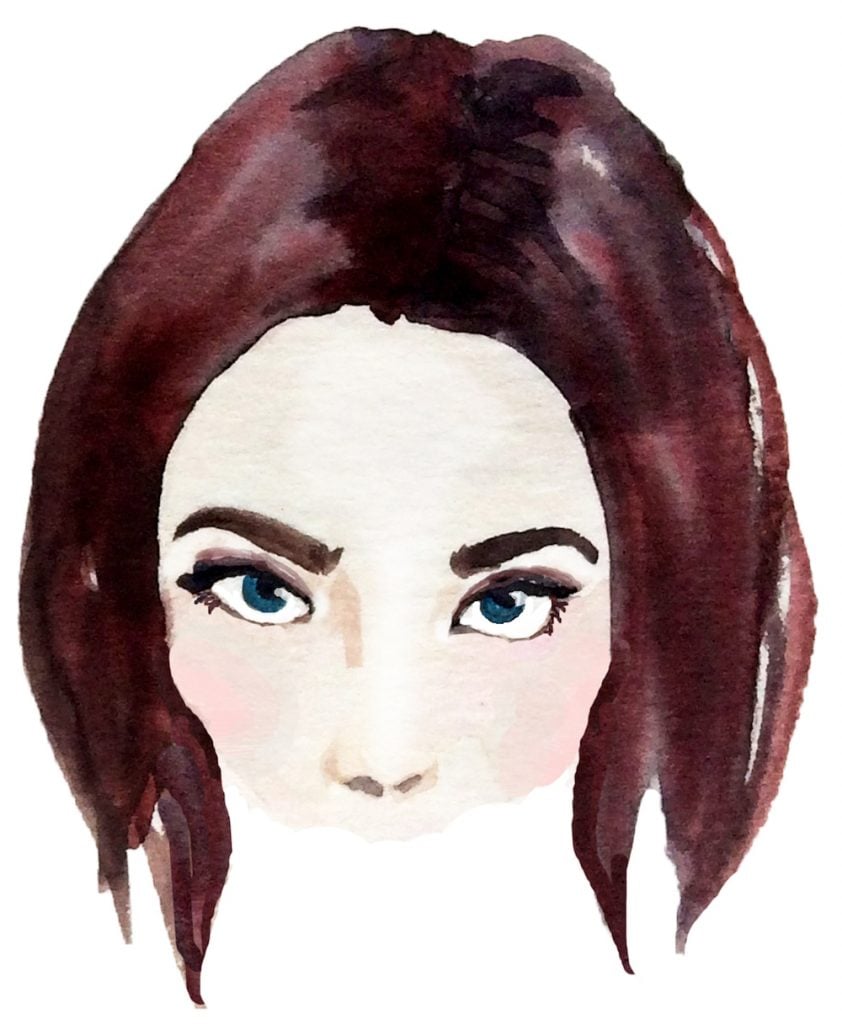 Why Eye Contact During Sex Can Make It Better!
Research suggests that eye contact can increase arousal [1]. We're talking about general nervous system arousal where your body jumps into gear and not necessarily sexual arousal. But the two are related. Researchers suggest that eye contact was designed as a powerful way to send and receive social signals. And partnered sex is a pretty social activity!
Another study looked into the impact of eye contact in romantic situations and found that two minutes of eye contact increases feelings of passionate love–even though the participants were looking at strangers [2]! Imagine what might happen when making eye contact with a familiar partner!
That makes eye contact a tool you absolutely want to have in your sexual toolbox for building sexual tension, even if you don't break it out every time you have sex!
How to Comfortably Make Eye Contact During Sex
Sexual eye contact shows you're really in the moment with your partner and that you're willing to be vulnerable.
Start Small with Basic Eye Contact Skills
You don't need to jump into the deep end with intense eye contact. In fact, you might need to start by practicing eye contact outside of the bedroom before moving to intimate eye contact.
Raise your gaze to your partner's eyes briefly every so often. Remember…
It's not a staring contest!
How long should you maintain eye contact? – A good rule of thumb is to look long enough to determine the person's eye color or approximately five seconds. Any longer might be too intense for some people.
Comfortably breaking eye contact – Instead of looking down or away, shift your gaze slightly to the person's mouth or chin (this is known as the triangle rule). Try slowly shifting your gaze from one eye to the other instead of staring into both of the person's eyes at the same time.
Let's say you're chatting, nodding or making a gesture lets you break eye contact briefly but naturally. When you look away, do it slowly.
If you really struggle with eye contact while talking, you might start by looking at the spot between your partner's eyes. It's close but might be easier than direct eye contact.
Apply it to Eye Contact During Sex
As you move to sexy eye contact, follow the same guidelines. Keep your gaze soft, perhaps with your eyelids slightly lowered. You don't want to glare at your partner!
Smoothly breaking eye contact during sex – You can move your eyes over your partner's lips, face and body whenever you need to regroup. Or try pressing your face against your partner's chest or move in for a kiss to give yourself a break from looking into his eyes when making love.
If eye gazing is too intense as you orgasm, practice during foreplay and the less intense types of sex. Practicing romantic eye contact throughout the day might also help. Try lowering the lights to make sustained eye contact easier.
It's okay if you reserve eye contact during sex for your romantic partners and not casual sex. It's also okay to set that boundary with casual sex partners if you prefer to keep eye contact with romantic partners.
Related: 12 Pitfalls of Casual Sex + Why You Should Do It Anyway
Turn Up the Heat
Once you've got some practice at looking into your partner's eyes during sex, you might feel confident enough to up the ante.
Telling your partner to look at you can be super sexy dirty talk. Or it can be a sexy demand if you're more dominant in the bedroom. 81 wild things to say during sex.
Make eye contact during a blow job or ask your partner for eye contact when eating you out. Side note: your partner may want to read this guide on how to eat pussy like a god.
Use your hands to move your partner's head so that you make eye contact during sex.
Purposely make a point to gaze into your partner's eyes while one–or both–of you orgasm!
Make sustained eye contact that lasts more than a few seconds.
Breathe in sync with your partner (a component of Tantric sex) while you hold their gaze.
The Best Positions for Eye Contact During Sex
Now that you love–or are on your way to loving–eye contact during sex, where do you go? Here are some sex positions that let you lock eyes during sex if you can't get enough of it.
Missionary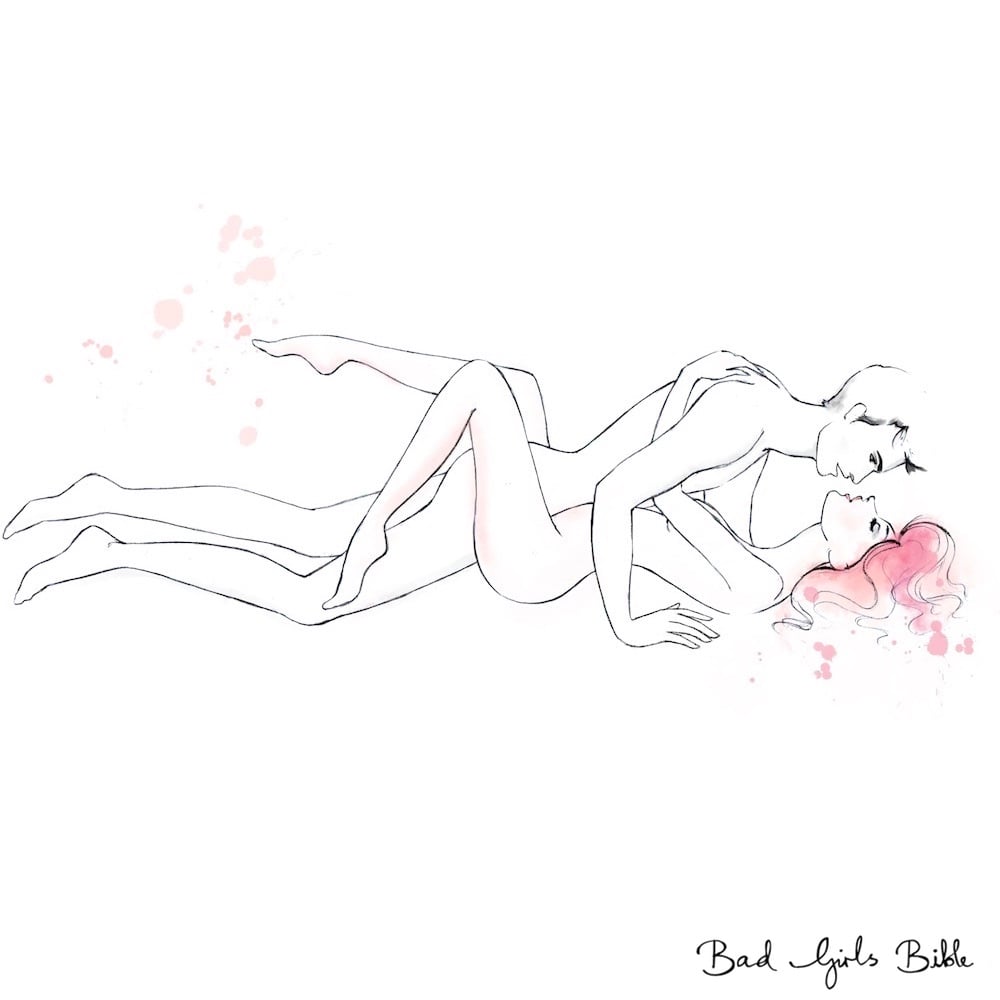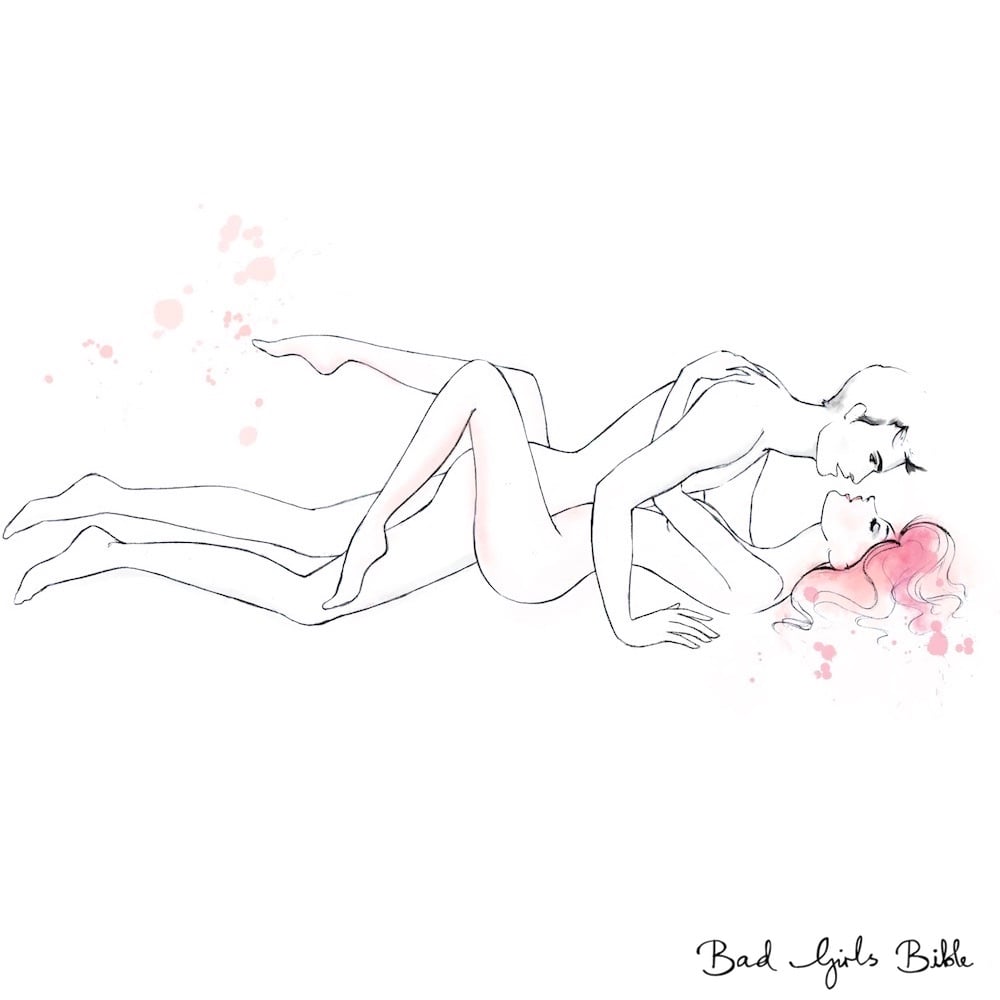 If you like eye contact in Missionary but find it doesn't quite hit the right spots, why not try Coital Alignment Technique (CAT)?
Lotus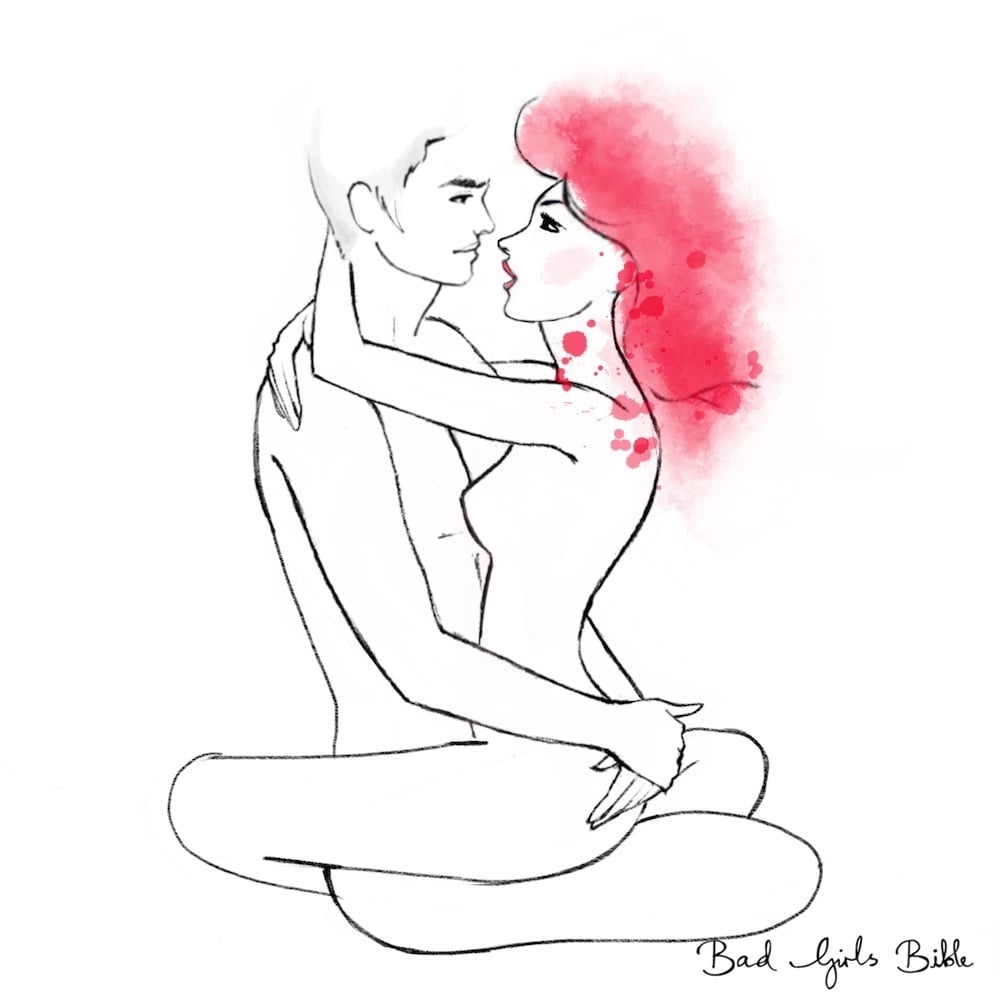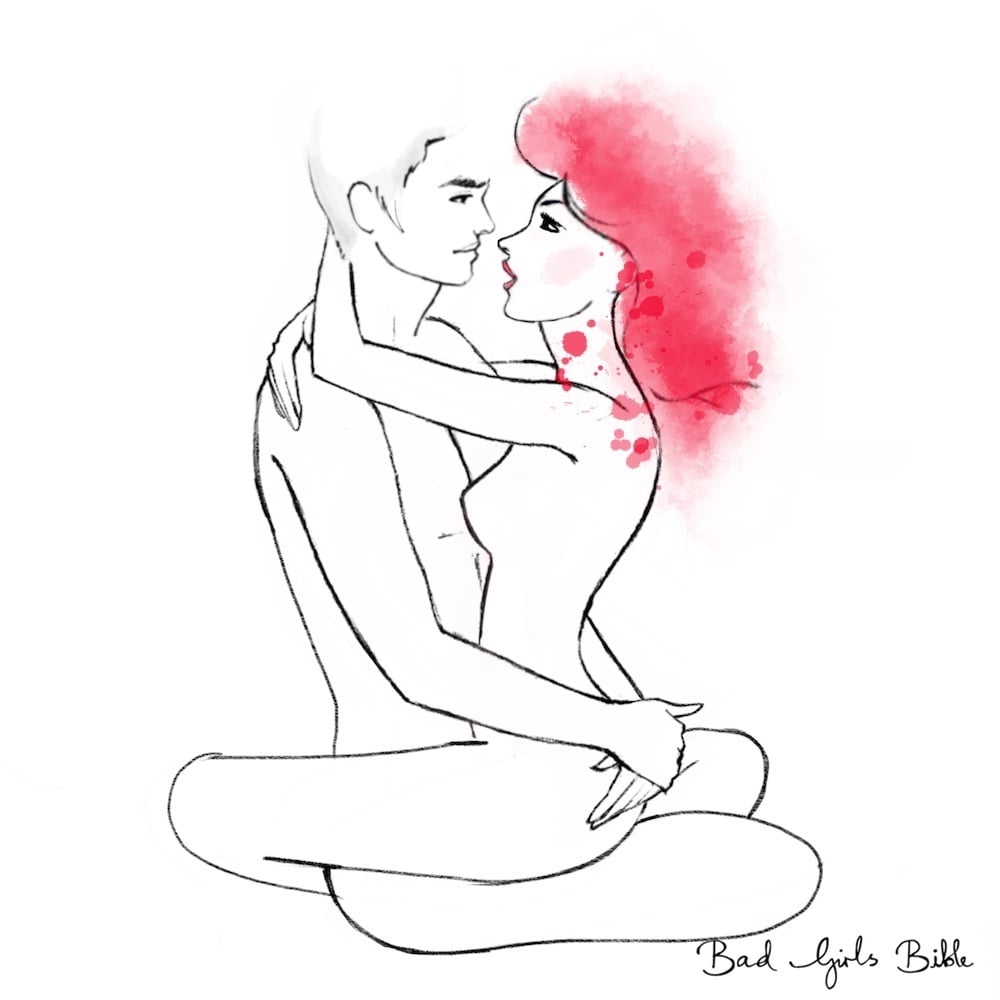 This sex position requires a bit more flexibility. But if you can manage it, it's super intense. Your partner will sit down with legs crossed ("Crisscross applesauce") and you'll sit on his lap with your legs wrapped around his waist. Your upper bodies will be pressed close together, and it's easy to kiss in this position.
Find more tips for getting into the Lotus sex position.
Cowgirl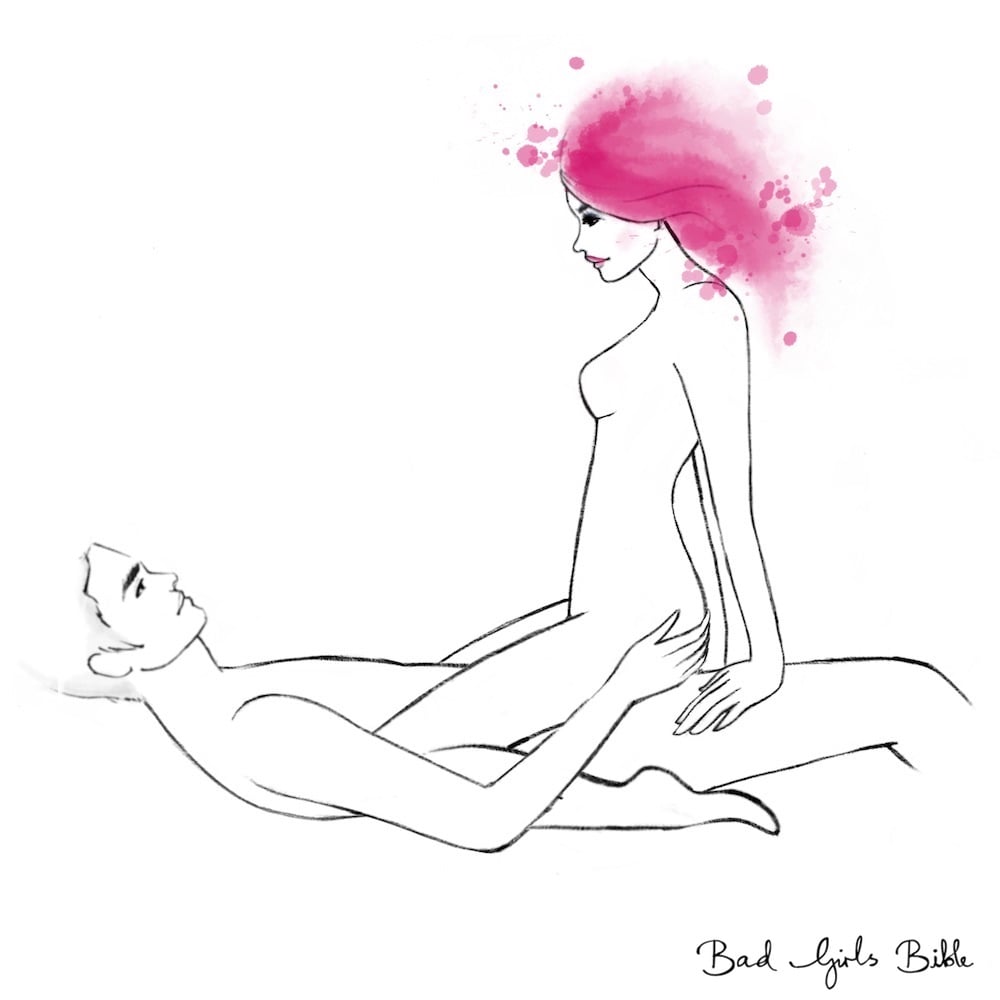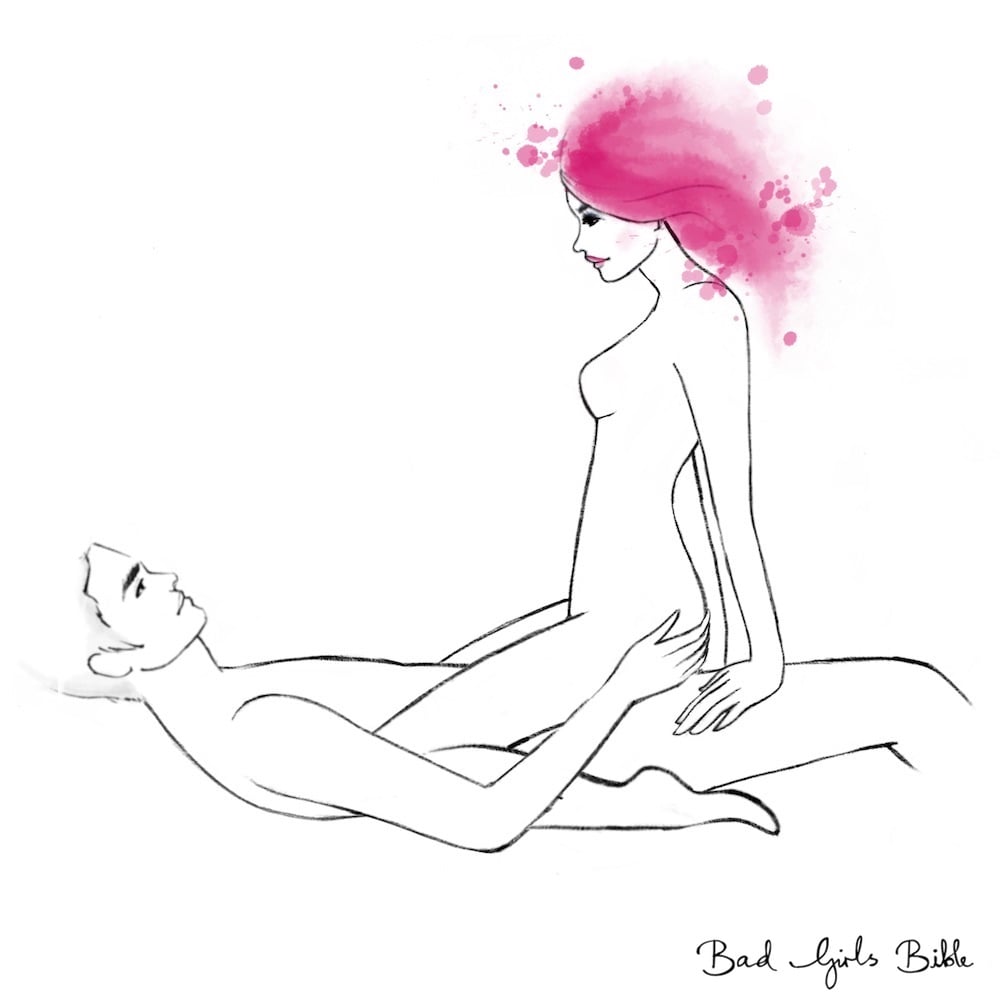 Cowgirl is a fantastic position for eye contact. And as a woman, you get to make eye contact and control the angle, depth, and speed of penetration making it easier to cum.
More about Cowgirl position.
Psst, are you a bit self-conscious whenever you get on top? Learn how to ride your partner with confidence!
Anvil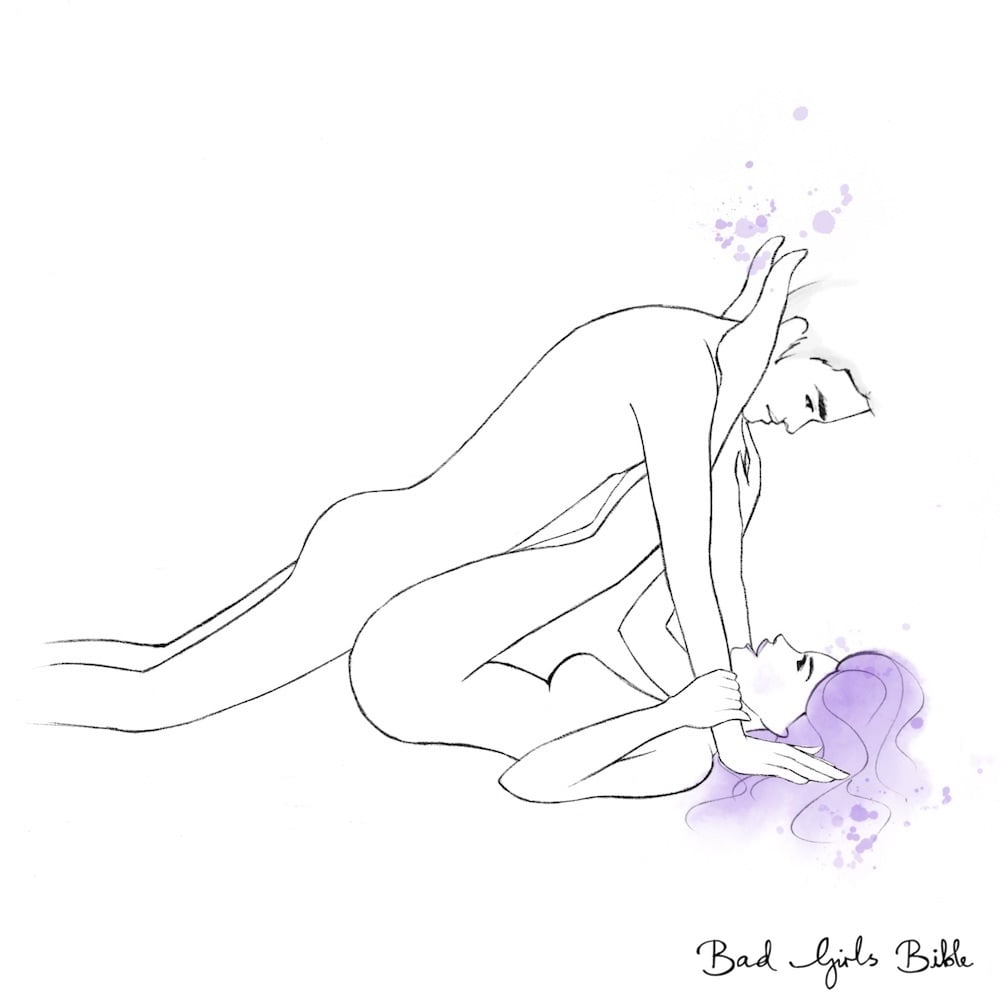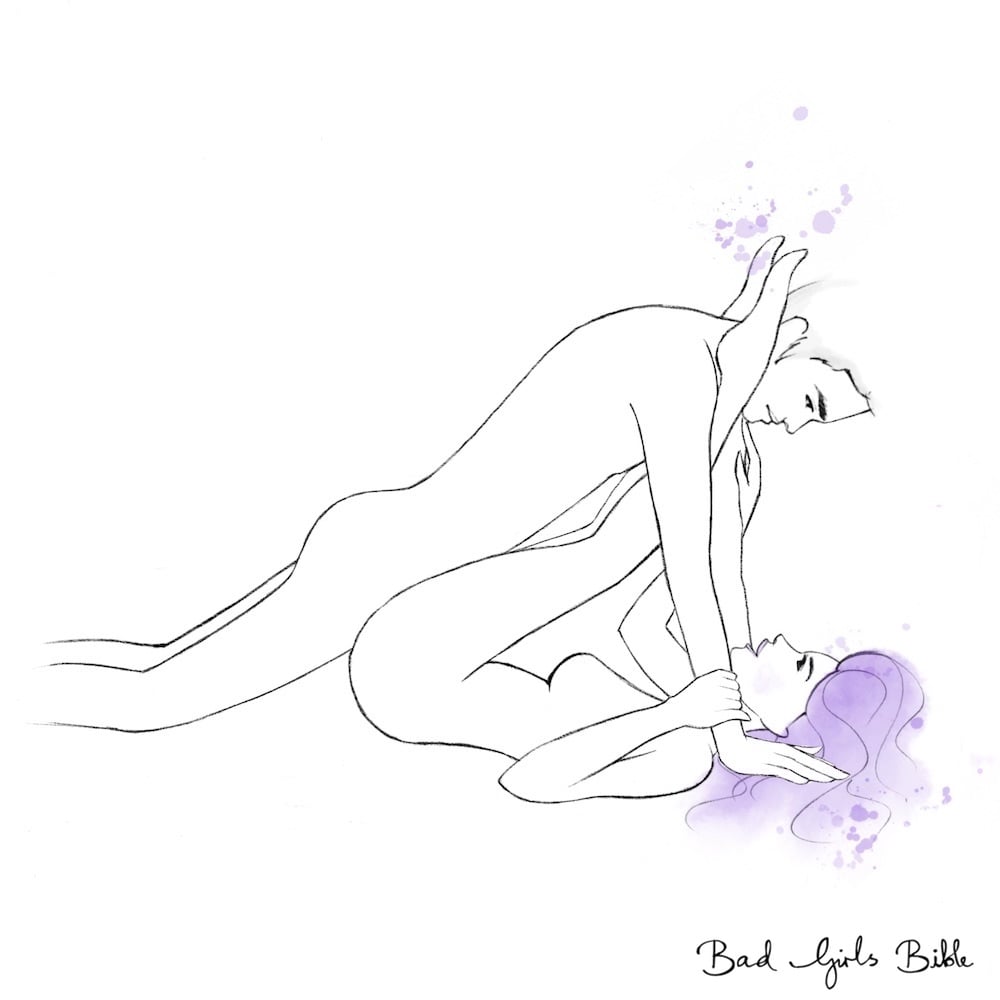 Are you a fan of intense, deep penetration? Try the Anvil position! You can make eye contact while your partner is on top.
Related: 9 Positions for Deep Penetration
Sofa Surprise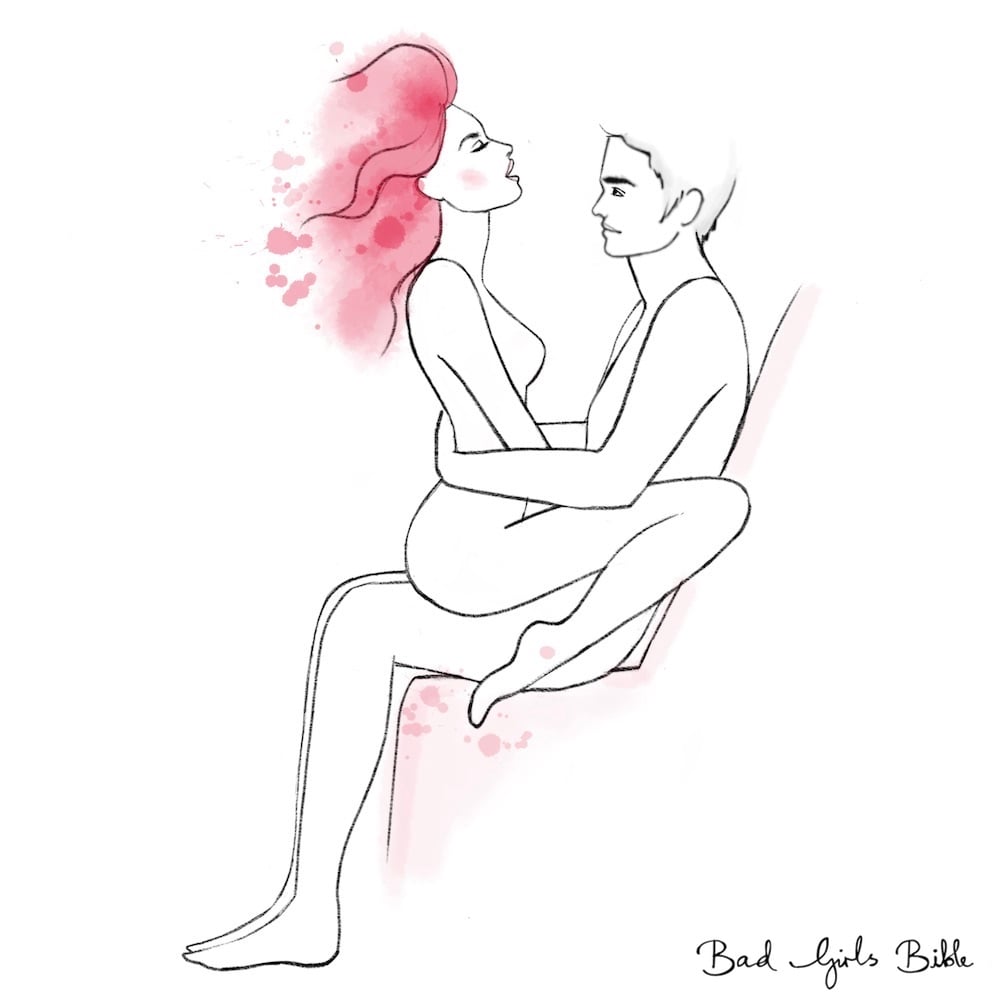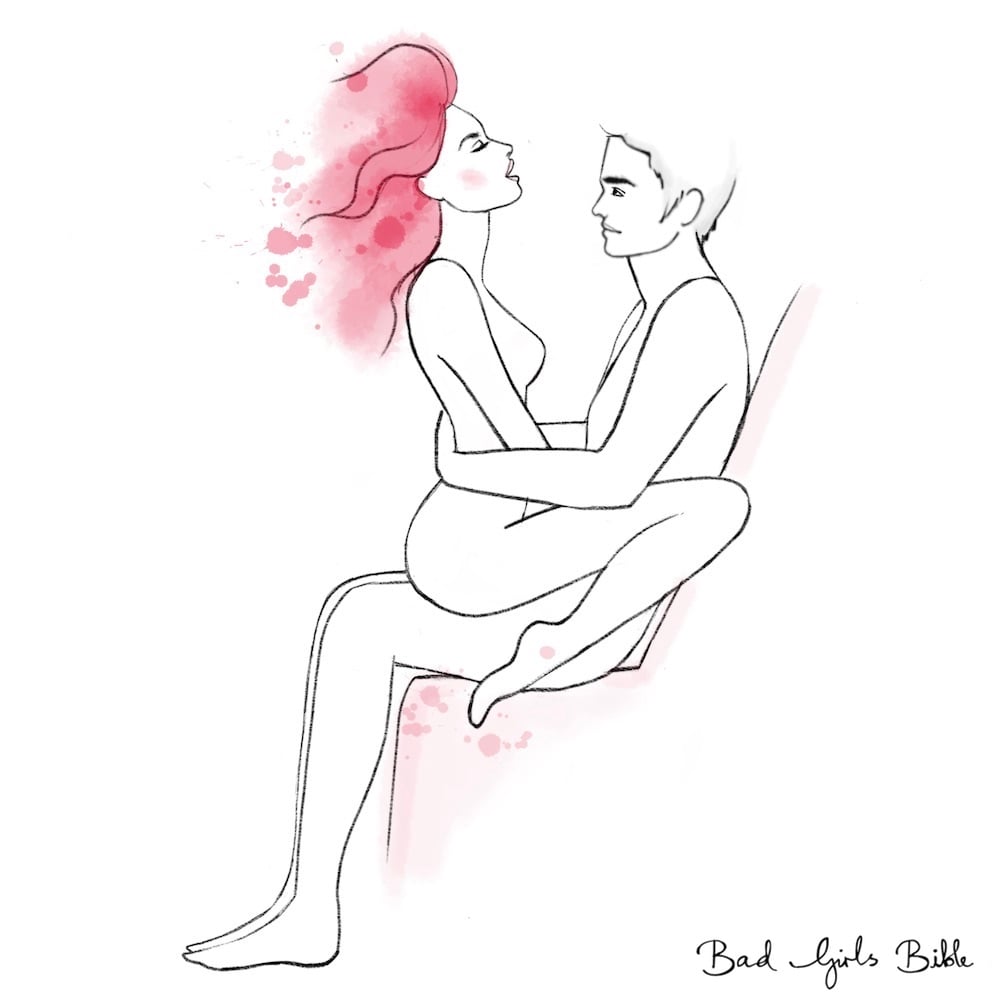 You don't need to be in the bedroom to have good sex. This position works on any sofa or loveseat–even outside furniture! Straddling your partner's lap gives you great eye contact and control. So why not try the Sofa Surprise?! Check out the similar Mastery position, too!
Of course, you don't have to face your partner to make eye contact if you get creative. For example, you can make contact in a mirror if you're both facing the same way!
Side Ride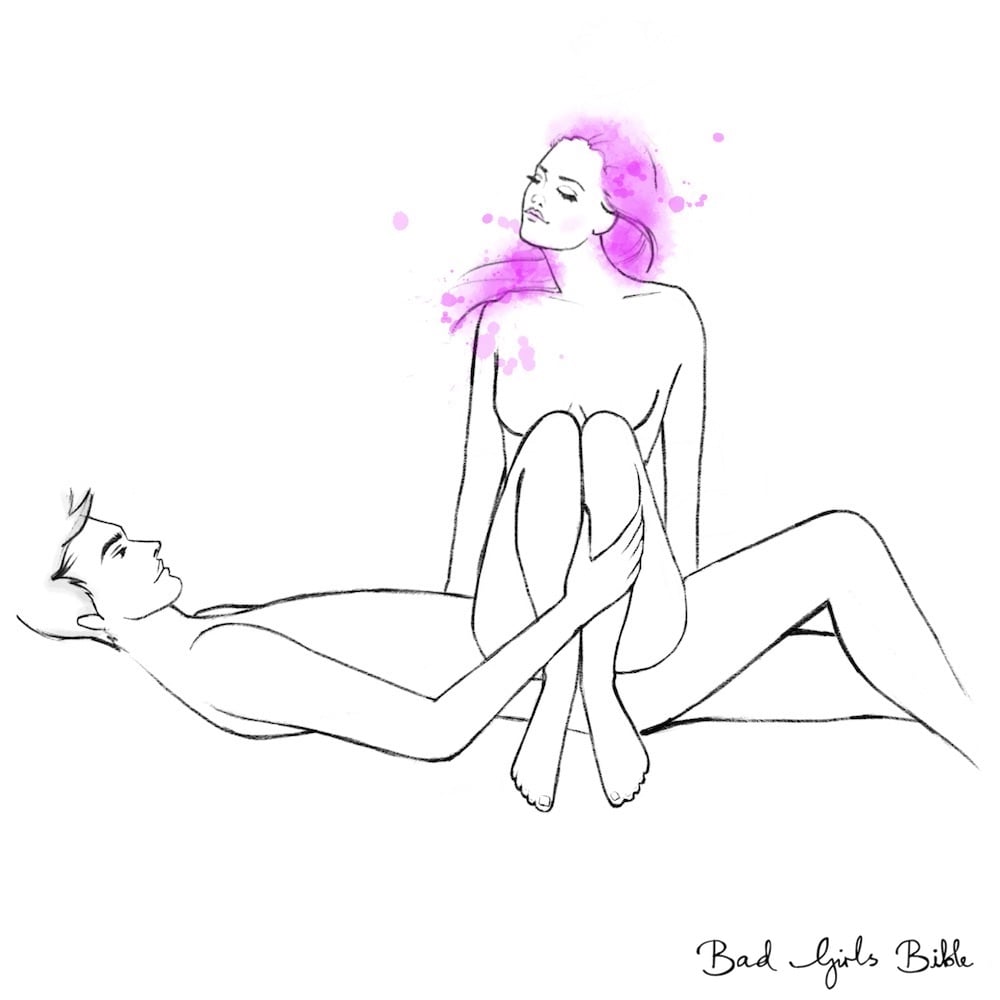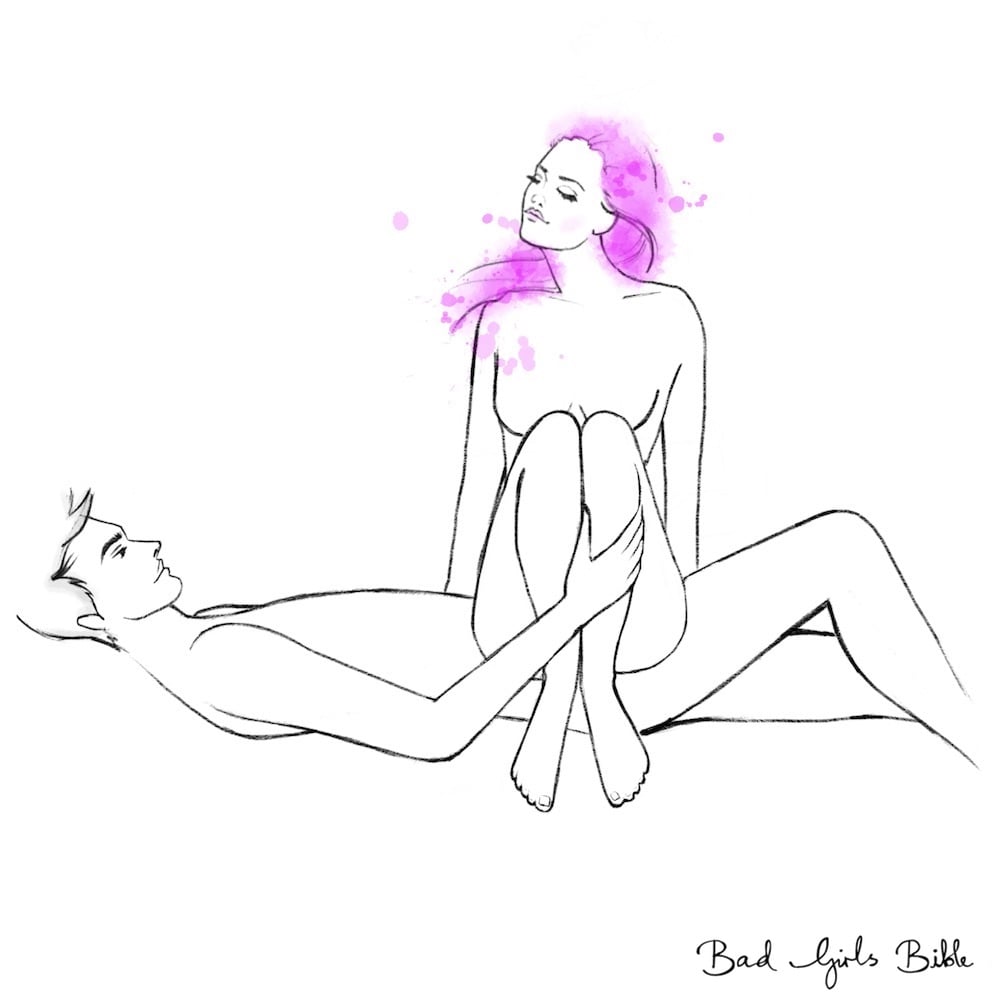 It might be easier to make eye contact during sex when you're facing your partner directly, but it's not a requirement. For example, you can turn your head to gaze lovingly–or lustily–into your partner's eyes when in the Side Ride pose. Plus, this unique sex position feels different than others on this list!
Slow Dance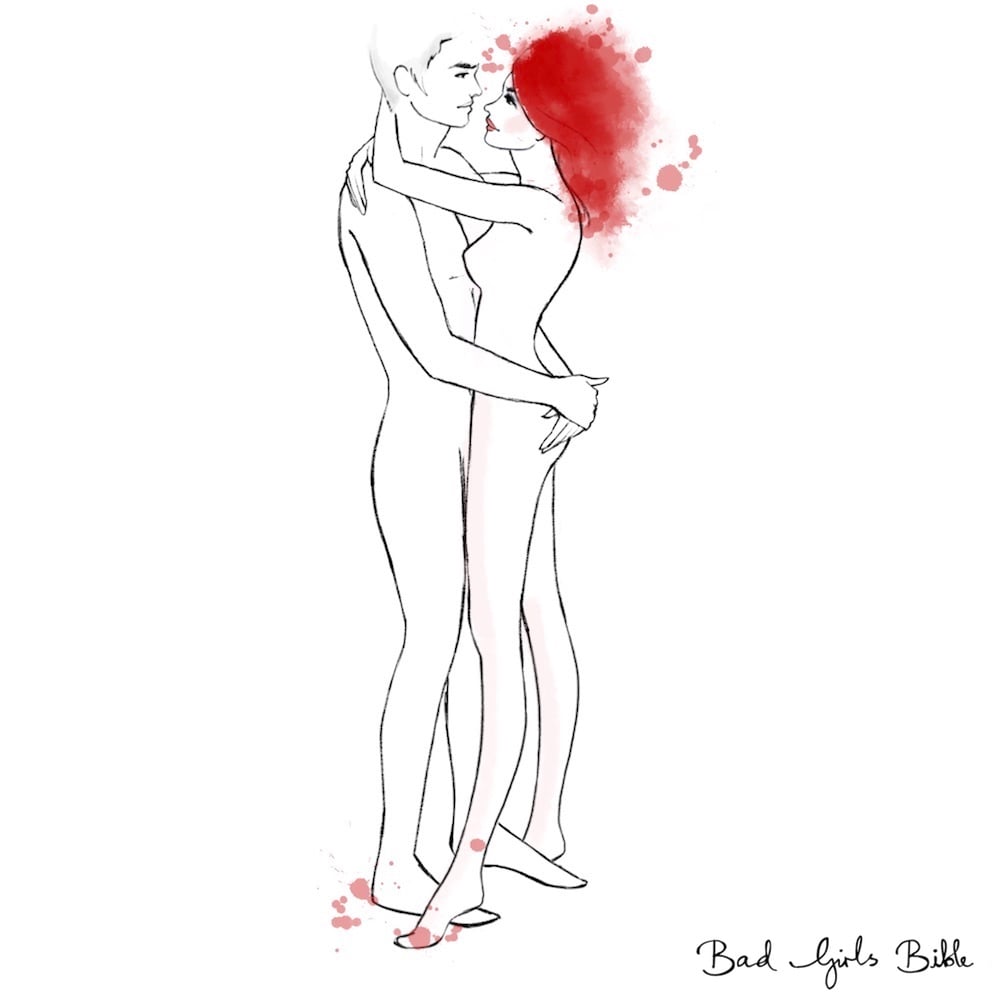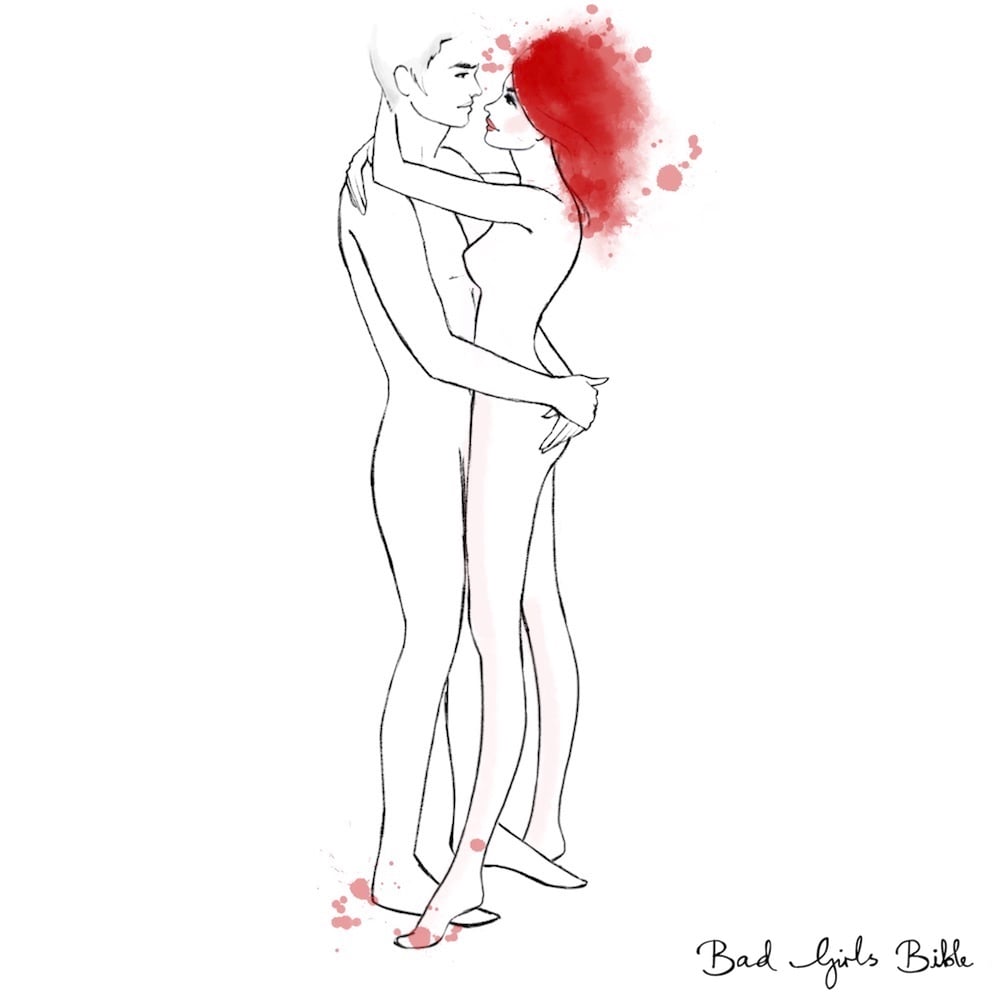 Slow dancing with your partner is incredibly intimate because your bodies are pressed together and moving in sync while you can make sustained eye contact. The sex position version of a Slow Dance offers all the same perks. It requires the right heights to make it work, however.
Face to Face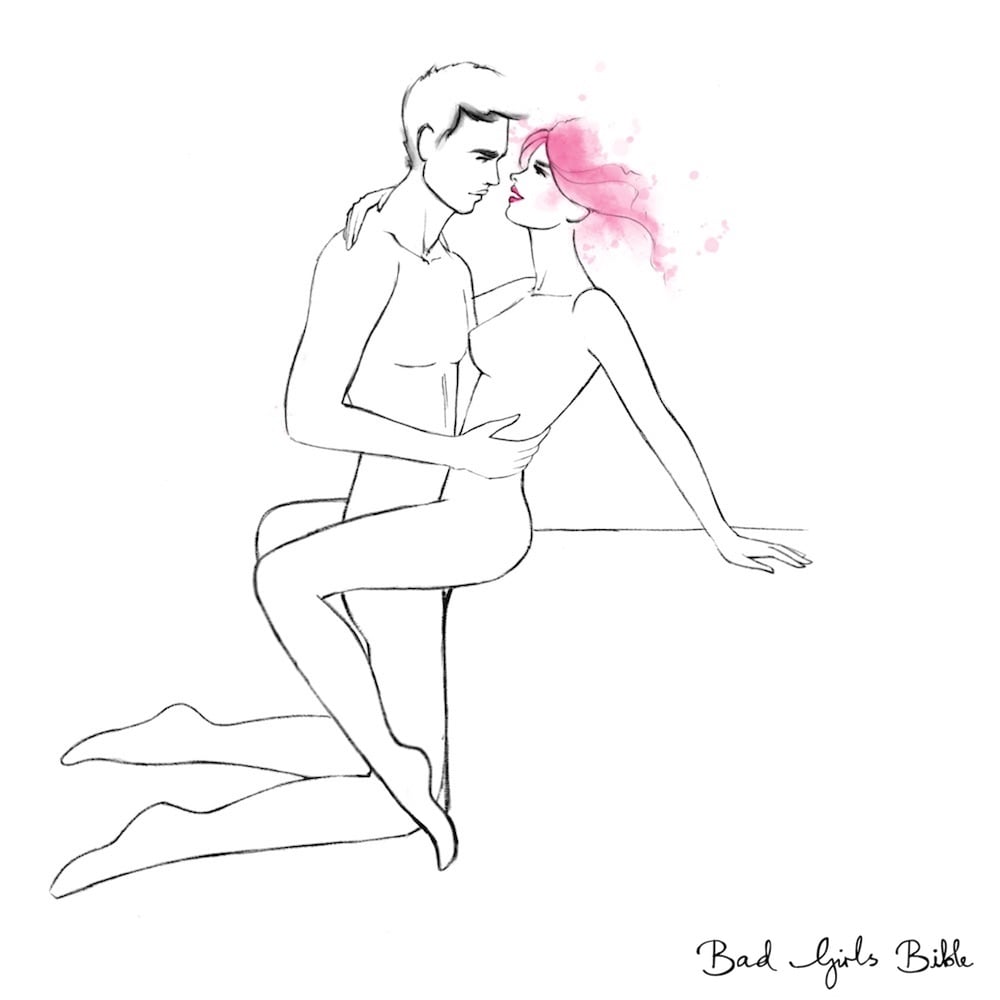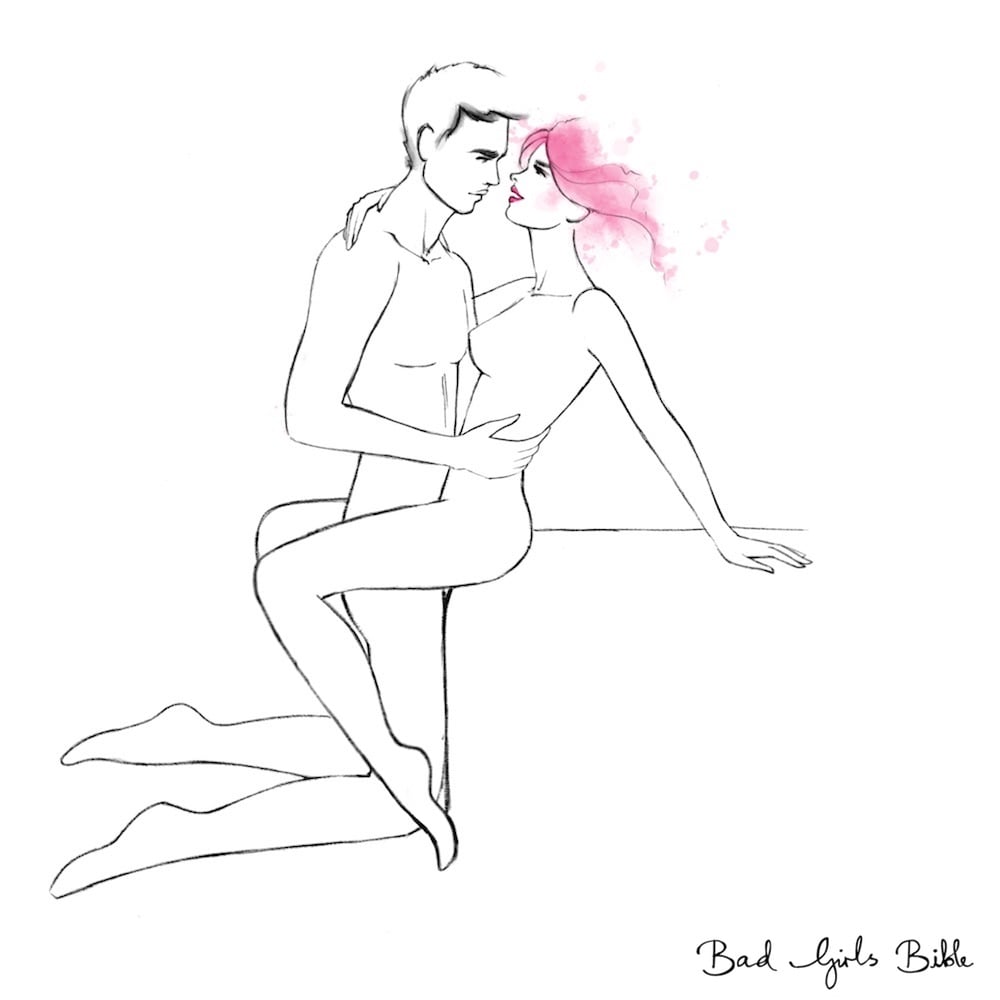 We couldn't forget this sex position when talking about eye contact! Face to Face is a romantic position where the woman sits on the edge of the bed or another piece of furniture and the man kneels on the floor in front of her.
As you can guess, you need to find a piece of furniture that lines up exactly with your partner's height. This position can be rough on the knees, too. Standing, like in the Butterfly position, might work better for you.
Drill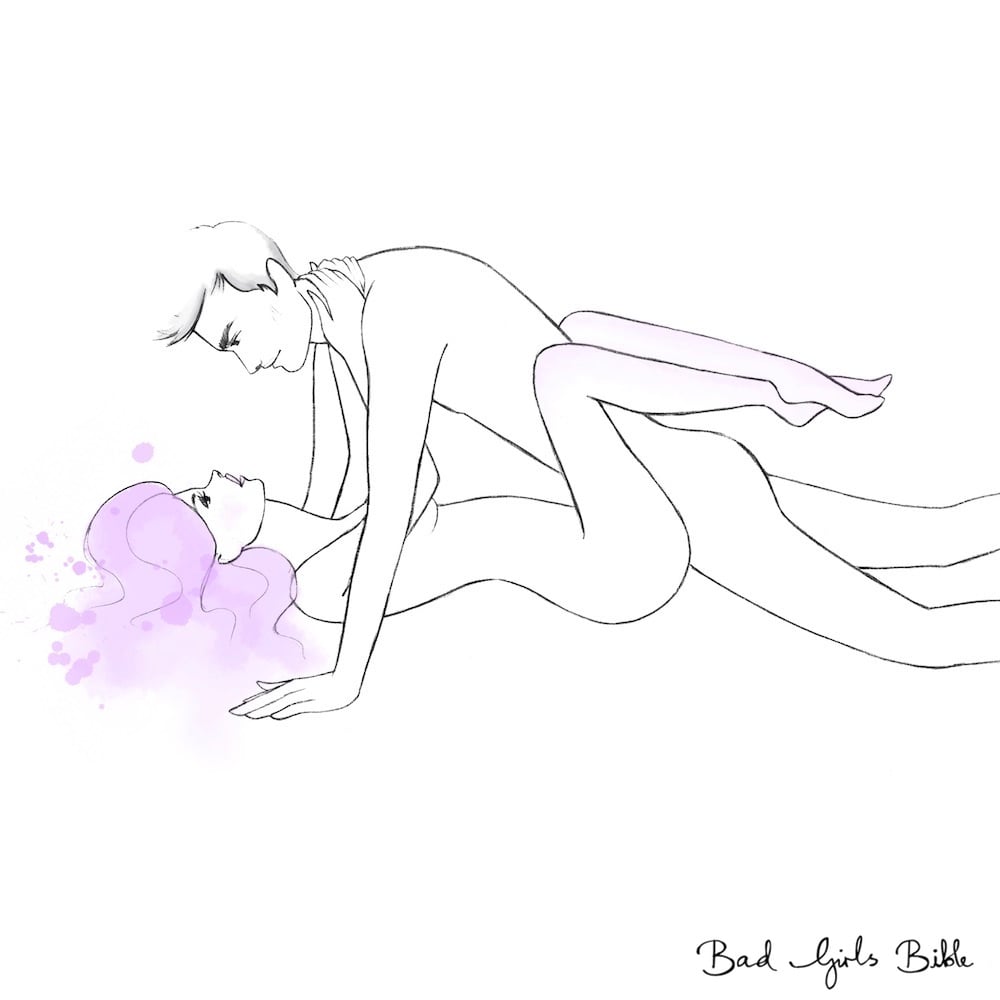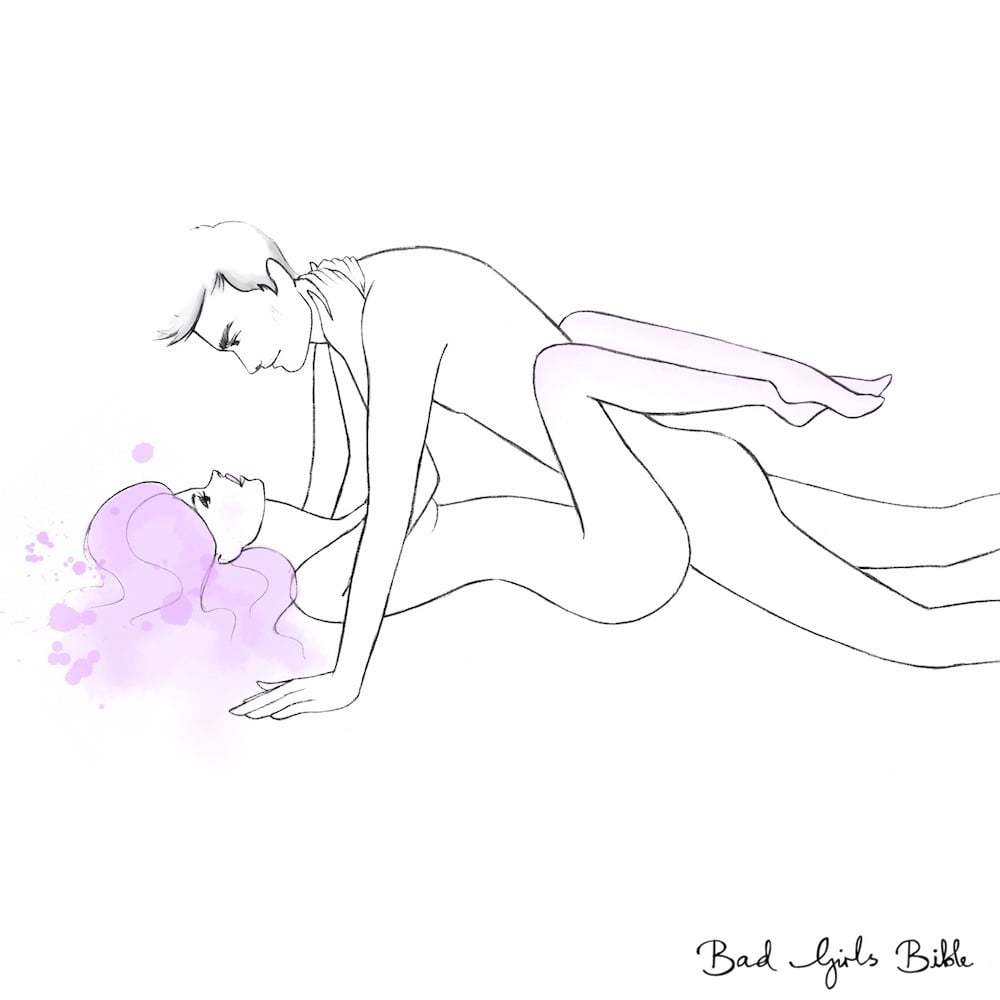 You can look into your partner's eyes in this position, thanks to wrapping your legs higher around their upper body. If you grasp your partner's head or neck, you can also pull them down for a passionate kiss.
Read more about the Drill sex position.
Sandwich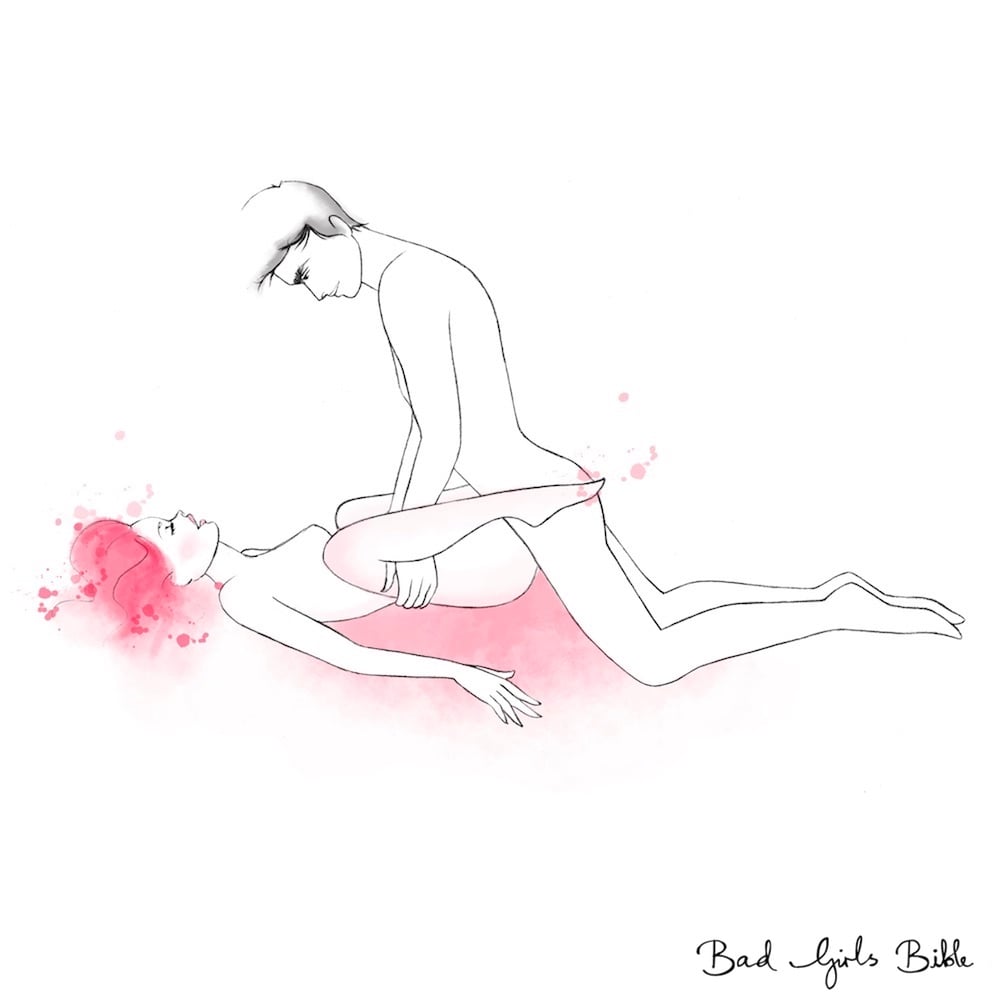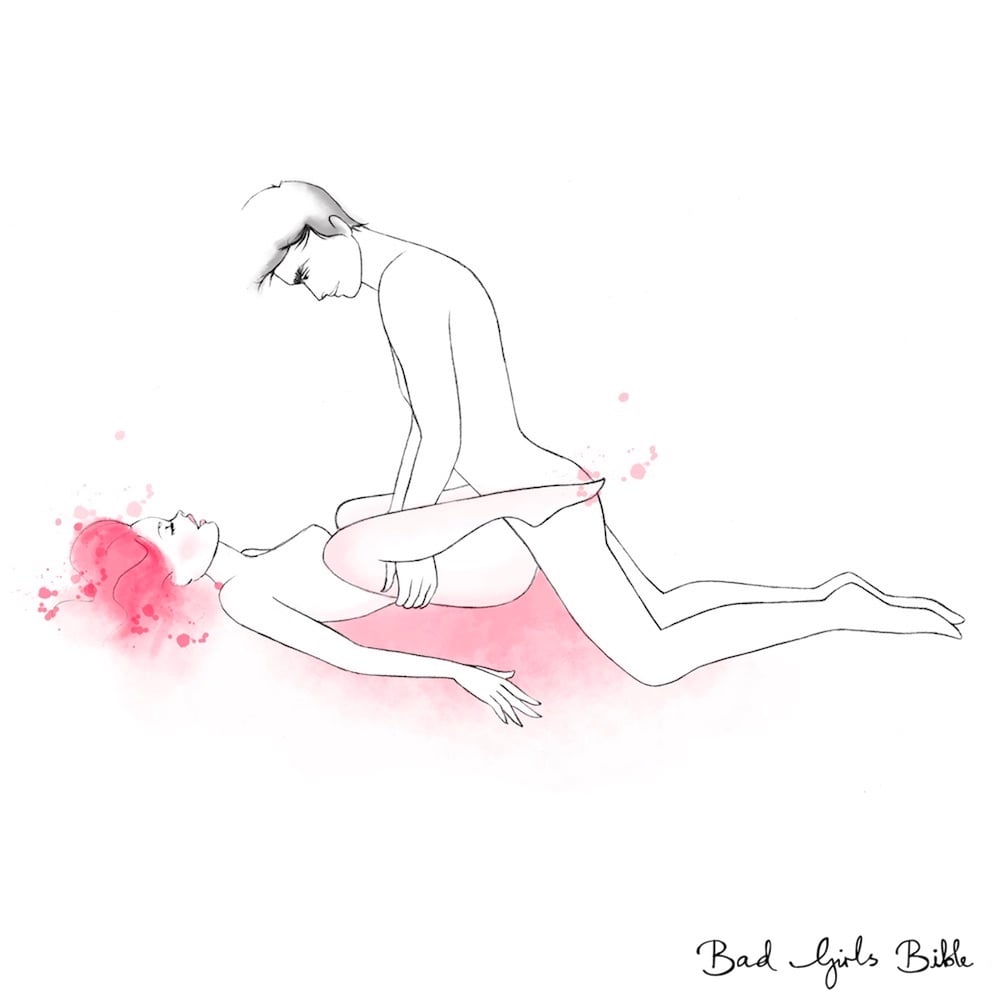 In the Sandwich sex position, you're on your back with your knees bent. Your partner's hands on the back of your thighs pushes your bent knees back toward your head and allows for intense stimulation and leverage (that could work well for rough sex)! Meanwhile, you can make eye contact or force your partner to break the gaze when you caress your breasts.
When Not Using Eye Contact During Sex Is Powerful
We've made a strong case for adding eye contact to sex. But we'd also like to talk about times when not using eye contact can be a powerful tool. Here are two such examples.
Wearing a blindfold – Restricting your vision heightens your other sense, which aids anticipation.
Keeping eyes down – Sometimes, dominants instruct their submissives to keep their eyes down in a show of respect. Continuing this during sex serves as a reminder of your relationship. There are lots of other fun rules for your submissive.
Of course, you may also have issues with making eye contact during sex. That's normal. Here are answers to some of the most common questions we get about making eye about making eye contact during sex…
Why Can't I Make Eye Contact With Him?
Because you're giving and receiving so many signals when you make direct eye contact, it can feel intense, perhaps too intense! For some people, all eye contact is uncomfortable. For others, eye contact is only uncomfortable during sex.
Feeling self concious – After all, you're already stripped down and perhaps feeling self-conscious about how you look or sound or what you like. You might worry that letting your partner look into your eyes during sex will reveal all those thoughts!
Feeling intimidated – A new partner or someone who you find a bit intimidating might make it even harder to maintain eye contact during sex. However, someone who wants to have sex with you and celebrates your body and sexuality is deserving of eye contact, don't you think? And if you're not comfortable or feel taken for granted, then maybe it's time to reconsider if you want to have sex with this person!
Neurodivergent – If you find making eye contact overwhelming in general, you're not alone. In fact, eye contact can be especially difficult for people who are neurodivergent, including those on the autism spectrum. You might also be in the habit of averting your eyes because you developed a habit of avoiding people, perhaps because you didn't want to make or get in trouble.
Previous experiences – And if previous partners weren't comfortable with eye contact, you might accidentally find yourself unable to hold a sexual partner's gaze.
Why Does He Look Me in the Eyes When We Make Love?
Now that you understand how locking eyes during sex can make it better, you might have a better grasp on why your partner is so eager to make eye contact. He might also be trying to signal his feelings for you (and his ability to be vulnerable with you) or even display his dominance in the bedroom.
Related: Learn How To Be Submissive & Have Kinkier Sex
With this in mind, you might realize how awesome it is when he stares into your eyes in bed.
Why Do Men Close Their Eyes During Sex?
It's usually not a big deal if he closes his eyes during sex. It might be a habit he isn't aware of! His previous partners might not have been big on keeping their eyes open in bed. He might also be neurodivergent.
Closing his eyes could be one way that he tries to tune out the world so that he can pay more attention to what's going on in the world (in a bit, you'll learn how using a blindfold during sex can help with this)! A sensual massage might help your partner relax so that he doesn't feel the need to close your eyes.
Is It Normal if I Close My Eyes During Sex?
Yes! Many people naturally close their eyes while kissing or making love. For some, it's second nature. You might have gained the habit because you were used to having sex with the lights off and didn't even realize you closed your eyes!
It might be one way to help you focus on the sensations and spend less time self-monitoring during sex. However, we recommend building your mindfulness skills with your eyes open, too.
Closing your eyes might help you get lost in your sexual fantasies. Of course, if you always have to fantasize during sex, you might want to examine why. Fortunately, the Bad Girls Bible has plenty of ideas for spicing up your sex life so that reality is as good as fantasy!
He Wants Me To Look Him in the Eyes During Sex
You might have been surprised or uncomfortable if your partner has asked–or commanded–that you make eye contact during sex. Open up and talk to your partner to let them know that it's difficult for you. Explain why if you know.
Show an openness to meet your partner's eyes during sex but let them know it might take some time and practice to develop the skill.
Now that you understand the power of making eye contact during sex, it's time to tackle your fears. So find a partner who makes you feel comfortable and sexy, and practice gazing into their eyes in bed!