We asked 85 women to describe the best oral sex they have ever received. Their descriptions were hot, eye-opening and sometimes…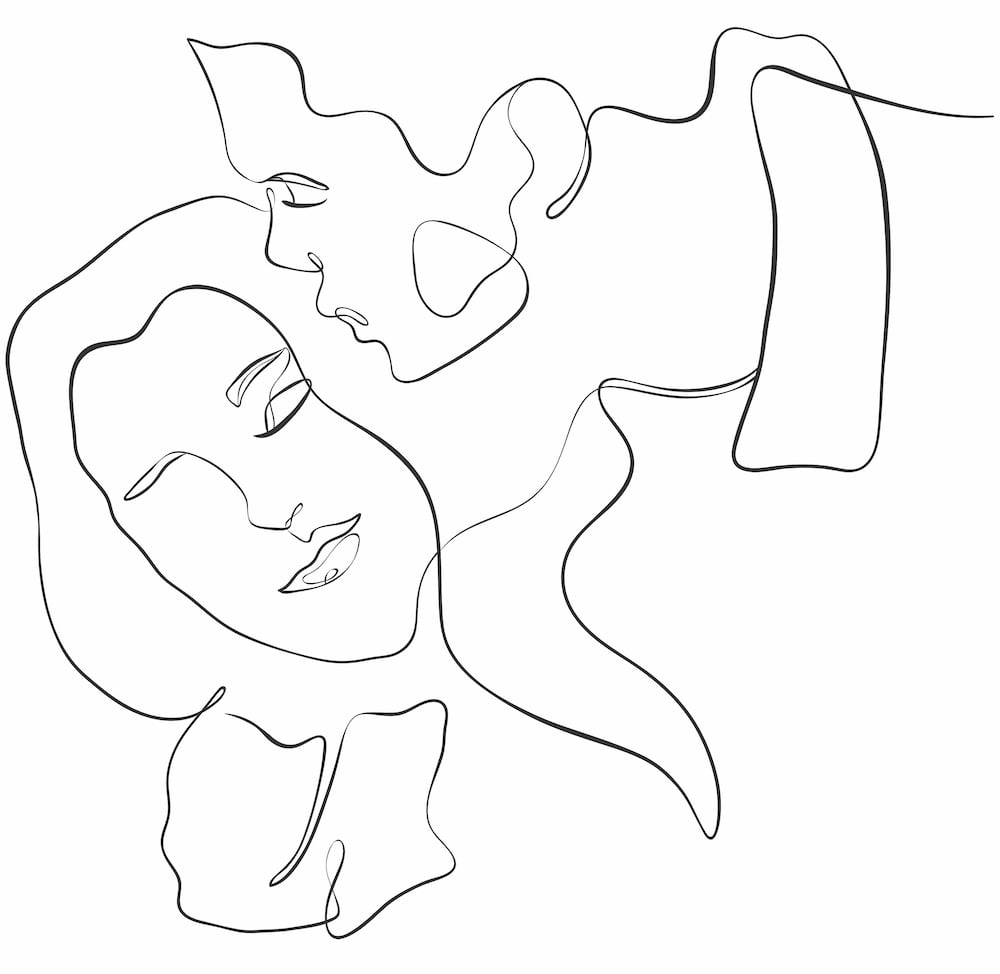 Deeply shocking.
Their descriptions on how to give oral sex will show you how to give your girl the best head she has ever received, even if you already give good head.
Before we dive in, keep in mind that these experiences below are a companion to our in-depth guide on how to eat pussy which will teach you specific cunnilingus techniques.
Last thing before we begin. Women love to receive oral sex. We ran a study with over 1,000 women and over 90% of women love to receive oral sex. So, if you weren't sure if women actually like cunnilingus, you now know they love it.
(Note: All names have now been removed for privacy)
1. Slow Even Strokes
The best experience was laying on my back, bottom propped on a pillow at the edge of the bed, wrists tied to my knees, man on his knees at the end of the bed. He took his hands and spread me apart and licked in slow, even strokes, taking his time, moving from the clitoris to my vaginal opening.
He moved from sucking on my clitoris to sliding his tongue in and out of my vaginal opening. He was slow, methodical, and intentional with everything he was doing.
2. Vortex
During sex with a former porn actor. He used a suction technique that made me have really big orgasms, and he did it repeatedly without resting between orgasms.
Note: This suction technique is called The Vortex.
3. 69
It was during a 69 session, he used his hands to tease around while using his mouth in different ways. Started with long strokes on different areas and switched to circular motion, then flicking, then back to strokes. The changes were good. They were long enough to enjoy the motion but often enough to keep the tension building.
Learn how to perform the 69 position.
4. I Sat On His Face
After riding him he asked me to sit on his face, his deep moaning and the way he grabbed my body and ass and sucked my clit, licking all over faster and slower I could feel how much it turned him on. I orgasmed and then orgasmed again straight away. It was the best I've ever had. I was really loud when I came and normally I don't make a noise
Discover how to sit on a guys face with powerful confidence.
5. He Didn't Stop Licking
He started passionately kissing me moving down and giving my nipples love. He kissed my body all the way down and then started with his tongue on my clit. He started slow and then got faster. He then reached a hand upwards and played with one of my nipples at the same time.
Everything just felt so good. I had an orgasm and he didn't stop licking, he just kept going. He then took his fingers and put them in my vagina. He fingered me and ate me till I orgasmed again and this time my legs were shaking.
6. I Like Light Tonguing All Around
Slow and gentle is key, not forceful. I like to feel every millimeter of surface area that his tongue touches and take it all in. I like light tonguing all around my vagina and clit, then inserting his tongue into my vagina and sucking out my pussy juices.
Then he spreads my juices all around and on my clit (so warm and wet!). He'll do that a couple of times and then proceed to suck my clit, gently and then a little harder and faster at my direction, as I focus with him to bring on an intense O.
BOTH of us are present and actively enjoying when I receive oral sex. My partner listens to my response (moaning or panting or talking is so important!) and direction. He makes changes subtly as we talk through all the feels and sensations, good or not as good, etc. We find that O together!!
I like to be on my back with my legs up and apart with knees bent back next to my breasts. I like to hold my knees but sometimes play with my breasts and nipples as well at the same time.
Learn how to communicate sexually with your partner.
7. Tongue Swirls
I like when he taps his tongue on the top tip point of my clit and swirls his tongue not rough and not gentle and using one to two fingers inside of me using the come hither motion also alternating in and out motion as fast (but not as hard) as possible.
I melted and i was floating all at the same time….it started by literally us just touching each other because I could feel his energy with my spidey senses…his sex energy.
8. My One & Only Oral Sex Orgasm
The one and only time I experienced an orgasm during oral sex, we started with deep sensual kissing, pressing our naked bodies together. I like feeling his body come alive again shortly after I have given him an enthusiastic blow job. His strong hands grab my body and pull me close to his, kissing deep wet passionate kisses.
He used his hands firmly in everything he did, pushing my legs apart to go deep with his face and tongue and using his fingers skillfully and in sync with my body responding. He was patient and committed to my oral pleasure, which resulted in multiple body-shaking orgasms.
9. Build It Up
So the work up to it is what makes it enjoyable to me, usually starting with making out, then he'll move to sucking my breasts, kissing my stomach, spreading my legs and kissing me all over before moving to the insides of my thighs.
It gets my pussy wet and all tingly with just that. Then he'll spread open the lips and slowly start licking it getting everything wet. He'll switch between kissing my thighs and licking my pussy, focusing his licking and sucking on my clit. He'll slowly start fingering my pussy and play with my breasts. He'll even have me taste myself 🤤
10. Oral Sex + Anal Play = Good Head
He was sucking on my clit, stretching my ass with his fingers and pinching my nipples!
11. Comfort and Communication Make the Difference
He could tell I was really shy and awkward about it and took his time making me comfortable. He didn't try too hard or try to imitate cunnllingus like in porn and cared about my input.
12. He Made Me Wait
One time he kissed me between my legs and sucked and kissed my vagina lips while I was dying for him to put his tongue on my clit. When he did the Pancake cunnilingis tip, I came right away.
13. Sweet Words for a Sweeter Time
Him telling about how sweet my pussy tastes when giving head.
Side note: Boric acid suppositories can help improve how your vagina tastes.
14. Loving Attention
Good oral sex tarts with passionate kissing: 30 minutes or more. Clothes start coming off. Tit attention. Finger fucking. Working his way down body with his mouth. My partner totally focuses on me and pays attention to my responses. It all feels like paradise. He shows how much he loves and adores me through the way he loves on my body and cares about my pleasure. He loves all of me.
15. Surprise After Shower Session
I got out of the shower and came to my bedroom with just a towel on to get dressed, but my man surprised me and pushed me down on the bed and took my towel off and dove face first into my still wet pussy. He licked and sucked and fingered my pussy and asshole while he sucked my clit and my asshole. My body felt like it had an internal fire of passion brewing deep inside me.
This passion started swirling around and around in my body until I had the best orgasm that I've ever had.
It turned into 17 orgasms, because he didn't stop sucking my clit and I kept having them over and over.
Now, that's how to give a woman head!
16. Strangers on a Train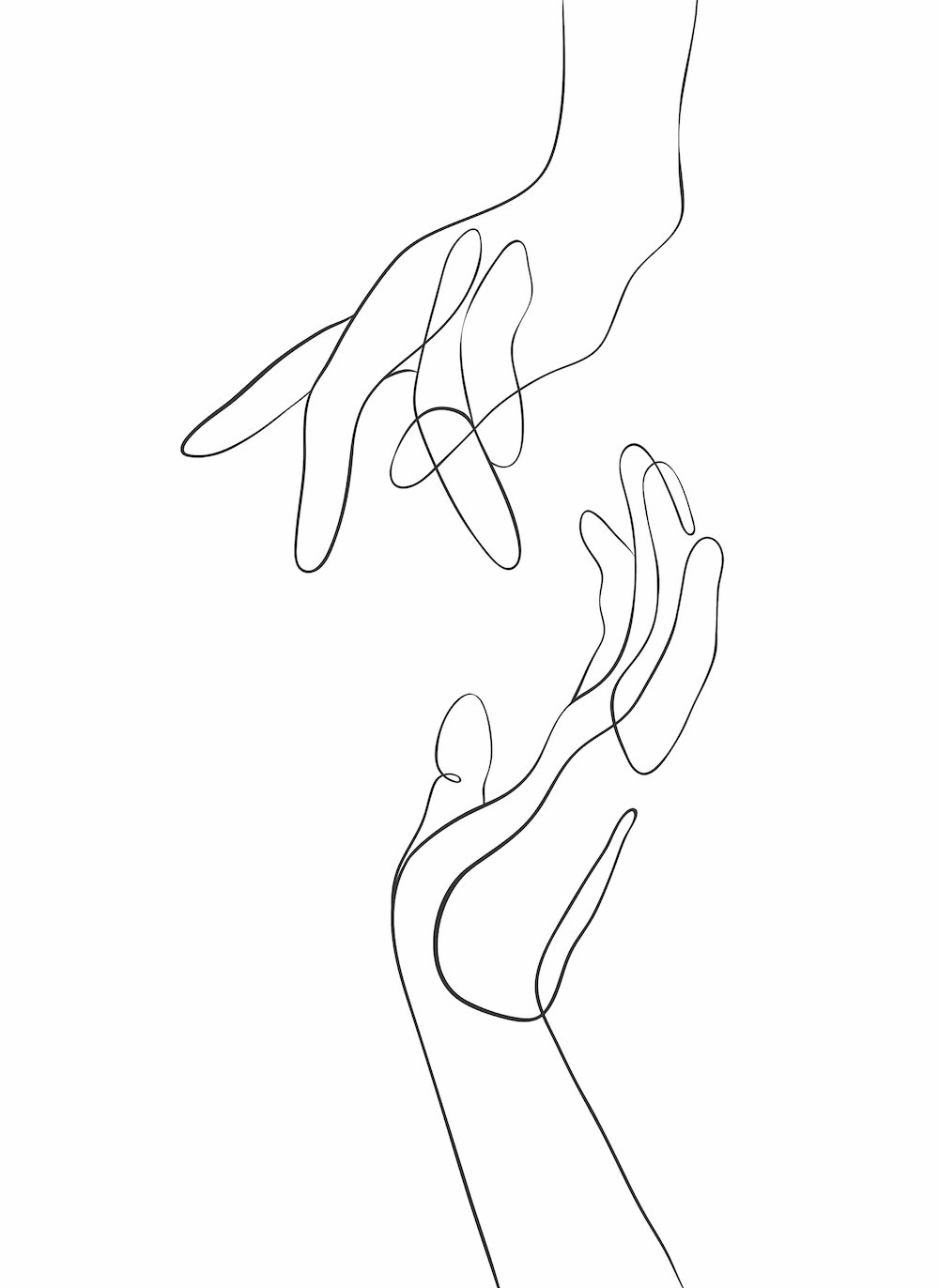 I started flirting with a cute Swedish guy on a train in Sweden and we had a compartment to ourselves when it got dark. We were somewhere in Germany when we started making out.
When we got really turned on, I asked if he had a condom and he didn't, but he just smiled and licked my pants. I let him pull them down and he just went for it, diving into my pussy head first.
He told me I tasted and smelled really good, and I gave him a hand job while he licked and fingered me. He kept slowing down and kissing my vagina and inner thighs, giving me tingles all over. Then he would start back up again, licking like a mad man. When I was soaking wet from all the licking, he put two fingers in me and fucked me with them while he kept licking.
He gave me three orgasms like that and it was the first time I squirted on someone's face. What made it special was he was really hot and very enthusiastic about licking my pussy. The setting also made it exciting. In the morning he got off the train at his stop and I'm sure he is making girls very happy somewhere.
Love this story? Check out 49 of the best ever sex stories!
17. Hot Time with an Old Flame
It was with an old flame & we reunited after being long distanced. We hadn't had contact for 44 years. We had texted & lots of phone convos before I moved close to him, back to hometown. We had lots of time to converse about what we each liked.
It was magical when we finally got together. We began making out & it was exciting for us both. We moved into the bedroom & and began removing each other's clothing while kissing. He said he wanted to taste me so badly as he sucked on my boobies and then asked if I wanted him to go down on me because he doesn't think he can wait any longer.
He was fully erect at this point & seeing his 8-inch cock had me on fire for him. I told him he had me so hungry for anything he wanted to do with me. He reached down and felt my wetness & said to lay down, that he was coming for me. I did and his mouth and tongue was all over me, then zeroed in on my clit..
He kept up the same pace once he heard me say,."Yes, baby. Right there. Just like that". He had me feeling like I had waited for this moment all my life. When we first had sex as teens, he was a virgin and wasn't nearly as skilled as now in our early 60's. We had gotten over our youthful shyness & it was splendid. I loved how much he made me feel beautiful still & how much he wanted to ravish me. And he did!
18. Face Fucking Fun
My hands were tied behind my back, and I was forced over the back of a couch. I fucked his face after he ate me like he'd not had a meal in days. He moaned and groaned, nearly as much as I did and made me feel as if he enjoyed every minute of making me cum.
19. Toys and Oral Together
He used a large dildo in my vagina at the same time he sucked and licked my clit. I could feel it building and getting better and better as it progressed and I finally came.
Find out how to use a dildo to pleasure yourself.
20. Waiting No More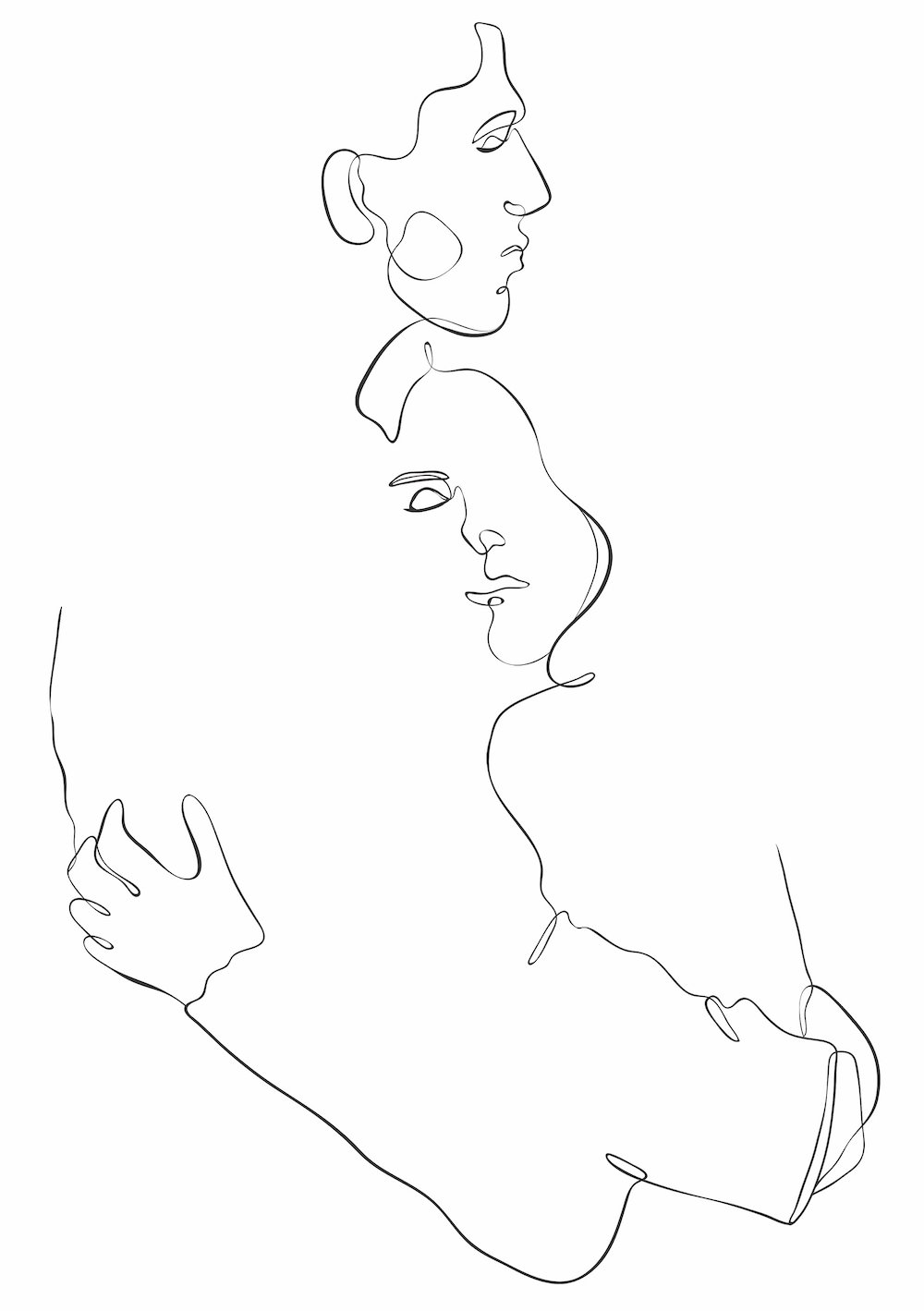 The best oral sex that I ever had was about six weeks after I had my first child. (you have to wait about 6 weeks so we were ready!!) I didn't expect it.
I woke up to him kissing my thighs and moving up from there and I had my VERY FIRST orgasm from oral. I had no idea that I hadn't orgasmed before that, but when it happened, I definitely knew that was on a whole different level!
21. Selflessness Required
The guy has to know what he is doing and want to satisfy me. It needs to be about me getting off rather than him getting me wet so he can have sex. If a guy just does it and doesn't enjoy it, no thanks.
22. When Partners Crave You
I remember he pulled off my panties and had me lie back. He said he just wanted to please me orally that day and not to worry about him. He started gently licking my clit and I felt his enthusiasm as his licking and kisses got more intense and he groaned with pleasure, I think definitely because of my bodily response and my moans as well. He then moved his tongue lower down and slid it in my vagina.
An, oh my gosh. Oh gosh, I felt the love, the raw want and desire. He moaned and said, "Give it all to me baby. I want it all," and I couldn't even look at him anymore, I just felt myself getting so excited because of how he was excited. All my fears of how I may have tasted or smelled to him disappeared because of how he seemed he couldn't get enough of me. He literally ravaged me and I knew he LOVED it.
He went back up and kissed and lightly sucked the clit, pressed gently and flicked with his tongue, then back down to the vagina, and tongue fucked it again, and circling his tongue, flicking, pressing into my pussy, in and out, like he was having a time!!
And his pleasure sounds amazing. I never experienced that level of enjoyment of this most intimate act from any guy in my life so far.
He was neither rough nor too gentle. He gave absolutely perfect pressure with his beautiful, warm and inviting mouth. Then, he stopped at the right time. I don't know how he knew it was the right time to stop, but he used two of his fingers to get to my G spot and I eventually exploded onto them.
It was the first time I squirted. It was pure ecstasy. He withdrew his fingers and sucked the juices from them while looking deep in my eyes and told me he loved me, all of me.
I nearly fainted right there. I remember how he kept whispering that my pussy was so beautiful and I was so beautiful while he was giving oral sex. I felt totally lost in his words and actions.
After it was over, I kissed him thoroughly on his mouth using my tongue (at first really just to check how I tasted) and it was so beautiful. I was relieved, and I nearly cried.
That was the first time he performed oral sex on me and every time he has done so after that, he has the same high level of enthusiasm or more! I found a man who really enjoys my smell and taste and I enjoy his, too.
That's what makes his oral sex to me so fantastic: his amazing level of enthusiasm for it. We could be talking about something random and he'll suddenly say how I taste and smell so damn good and he can't wait to give oral to me again.
I am so thankful to have found such a guy who shows love to me in that and so many other ways. He is truly a beautiful and loving soul. Easily the best lover I ever had in my life so far.
23. No Room for Mediocre Sex in Middle Age
I was relaxed! There was nothing to worry about and he was super enthusiastic and attentive. He loves giving me oral sex and we have a ton of fun. It's always a great night and adventurous, not always just about one of us coming. He talks to me and makes a lot of eye contact.
Best sex of my life for the first time at 44!
24. Using Fingers and Tongue
It starts with passionate kissing and groping. Then, he lays me down on the bed and kisses me on my lips before moving to my neck and down to my breasts where he licks and kisses my nipples with light biting.
He opens my legs and moves down to my pussy where he spreads open my lips and gently flicks my clit with his tongue. He slowly increases pressure and speed. Then places his mouth on my clit and gently sucks with intervals of licking. He slides his fingers in my wet pussy while continuing to lick and suck my clit and stimulates my G spot.
25. A Willing Student
My current partner was practically begging to eat me out around the beginning of our relationship, so I agreed and let him show me what he could do. He ended up sucking my clit, but only briefly as he went to my vagina to actually eat me out.
I guided him through how to go down on a woman, told him to focus on my clit with his mouth and try being consistent with his movements. Once he got the hang of it, he used his fingers inside of me with the "come hither" motion. He seriously rocked my world after that.
He hasn't needed much coaching in that department since.
26. Hearing He Loves It
The first time I had oral sex with my partner, he made me feel so comfortable. It was a huge game-changer for me. His tongue and mouth just made me feel things all over my body.
I didn't have an orgasm from oral that time because I was still overthinking things, but it felt amazing. Afterward, he talked, about how much he loved doing it and how much it turned him on – it was so good to hear that
27. Hold on for Dear Life
He clutched my thighs and made it seem like my vagina was everything he needed and wouldn't let go even if I orgasmed.
28. Spontaneous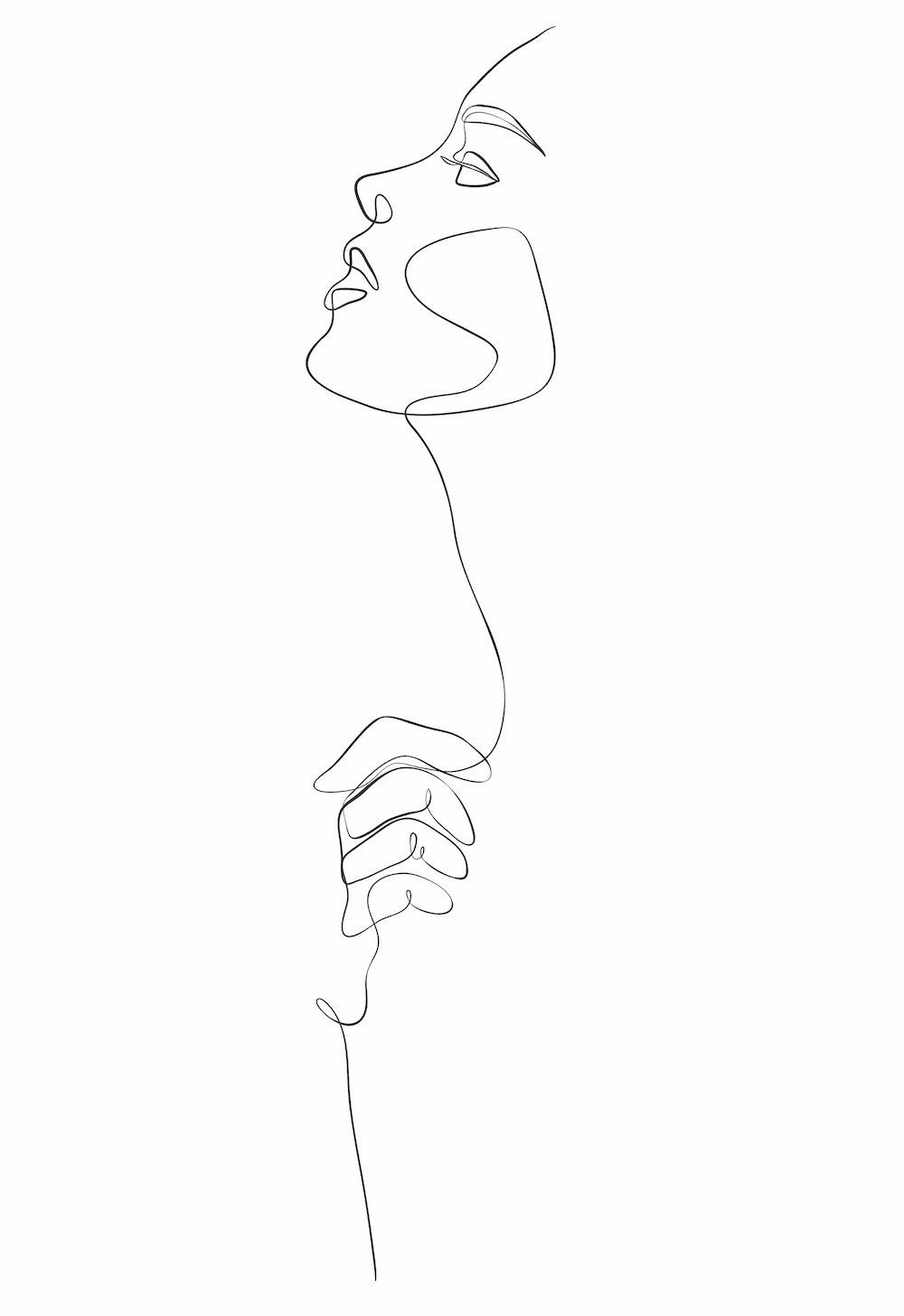 When my partner is really enjoying it themselves and is verbal. I also like spontaneity.
29. New Relationship Energy
It was the very first time my (now) husband went down on me. His face had stubble, the attraction was new, and it was very exciting. He started by kissing my body all over, went over my nipples a few times and slowly worked his way down to my vagina.
Once he was there, he didn't just go for it, he worked me up to it. He took his tongue around the outside of my vagina, then on the inner lips, and then he very lightly and briefly brushed his tongue against my clitoris. After doing that a few times, he went full force into it.
30. A Win-Win Bet
We were playing cards and it started with a bet: He bet me that he could make me orgasm at least 5 times in one hour. He pulled me to the edge of that chair and went at it. We tried several different positions and I climaxed more times than I can remember. I'll have to make that bet again.
31. The Risk of Getting Caught
My best ever was oral sex outside on a picnic table that had half of it blocked by a wall. She took off my pants and lay me down and made sure I was comfortable. It was risky and I liked that because if anyone walked over they would see.
They went back and forth between long strokes with their tongue wide and a good amount of pressure and short strokes just on the clit with a little less pressure
32. Slapping
They began slowly licking my clit, sending tingles throughout my body, then slipped their fingers inside me and they sucked my clit.
Then they stopped altogether and made me sit there, begging for more, then started slapping my clit over & over again, then just when I was about to cum, they stopped and finished me off by flicking my clit and fingering me again.
33. Maintain Eye Contact
It was the first time in a new relationship, he gently laid me back and began sweetly keeping eyes locked on one another through it. When I orgasmed it was awesome and twice as strong!!
34. Give Yourself Fully
I can't describe it, but I have to just give myself fully to my partner and be mindfully relaxed so I can enjoy myself and not be thinking or concentrating on what's going on.
35. Read the Body Language
He seemed to be hungry for it, very enthusiastic. He would periodically make eye contact. He used my cues to see what worked and what didn't.
36. Go with the Flow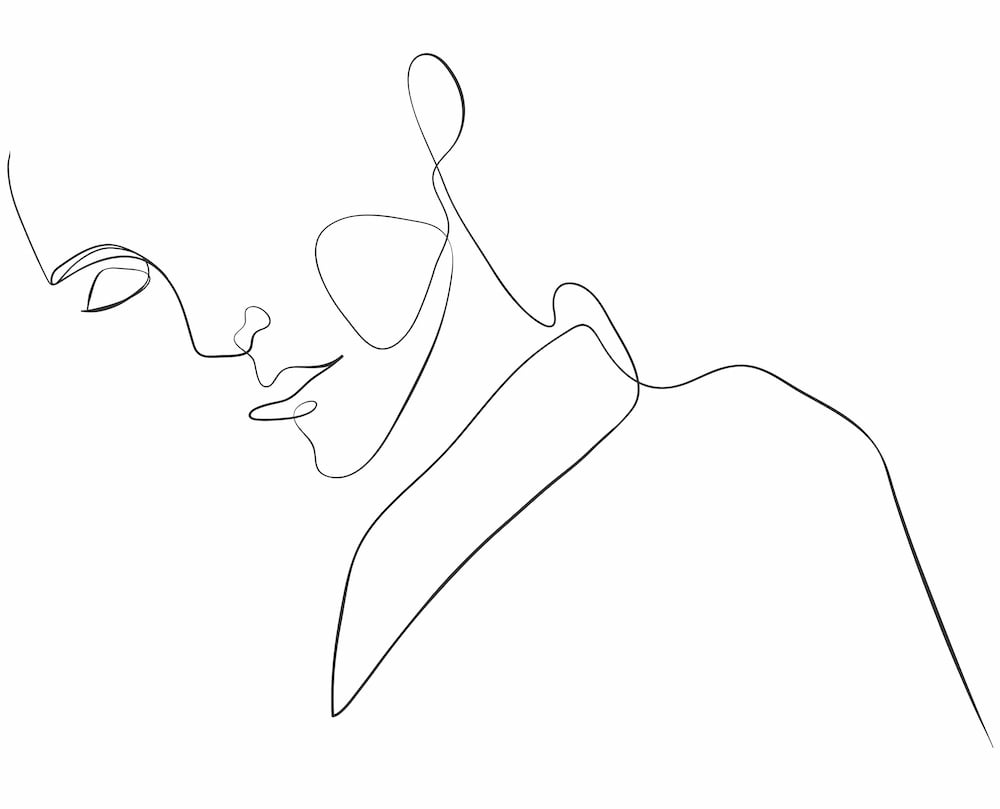 It was the whole situation. It was the spur of the moment: we were out at a restaurant and were in the mood. The attraction was strong! The fact that we ran to the car in the parking lot and hiding. It felt phenomenal to just let go and go with the flow and do it in his car.
37. Connection Matters As Much As Oral Sex Technique
Every time with my current partner is the best, especially when we take time and he goes slowly with my panties on first. He's the most enthusiastic, and I've never been as emotionally connected to a man.
38. He Ate Me Like A Cannibal
I was laid out on the kitchen bench, and he ate me like a cannibal. It was fucking awesome
39. Right After an Orgasm
I had just finished an orgasm from riding him. He then tells me to lie down so he can eat my pussy, then goes to work. The feeling was great because it was an orgasm from two different sources back to back.
40. The Most Important Oral Sex Tip: Comfort Only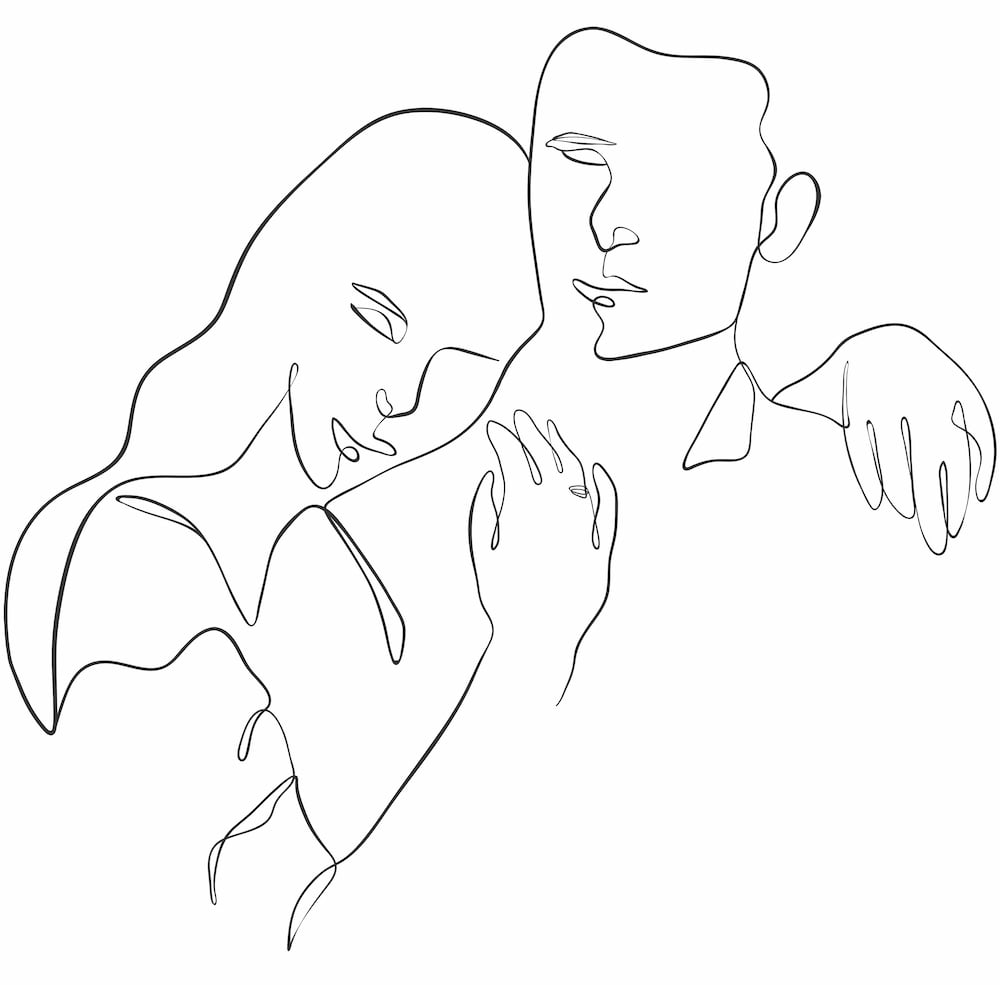 The main thing that my partner did to make it so enjoyable was pay attention to my body language and follow those cues. The best head is when I can just lay back, relax, and fully let go and enjoy it without having to give direction and without any incident of something accidentally being painful/uncomfortable.
41. Need a Steady Hand
He coaxed me up onto his face and he stroked my pussy with his tongue and flicked my clothes with his tongue. He fingered me and sucked everything. When I orgasmed, it was from my clit and my G spot. He had to grab my hips to keep me steady. Best oral sex ever.
42. No Rushing
My partner was very concerned that I enjoyed the experience and was not in a rush and played with my vagina and ass. The teasing drove me out of my mind.
Related: The Ultimate Guide to Slow Sex
43. Reciprocation
He was enthusiastic and into it. He makes noises and is confident with what he is doing. He pays attention to my cues and if I'm moaning, he keeps doing more of whatever that is.
When he puts his fingers inside me and finger fucks me really hard and fast it feels so good. I feel this pressure inside me like I'm going to pee but actually it's the precursor to me squirting all over him.
It helps that he loves making me cum. What he does that makes it so enjoyable is that he is enthusiastic and confident as fuck. He knows what he's doing and is keen to bring me pleasure, which makes me want to return the favor and give head that's just as good, too!
44. Sexual Tension is the Secret Ingredient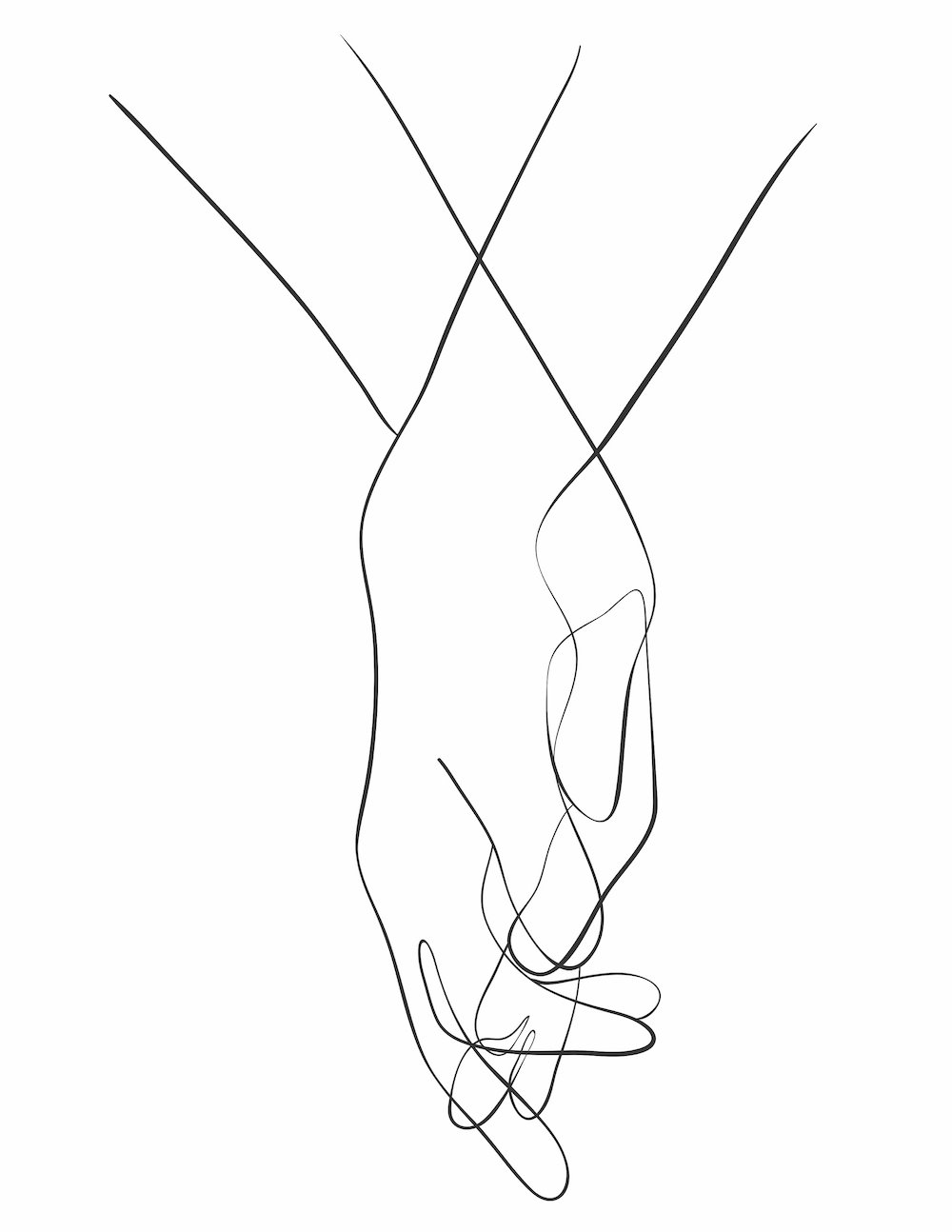 I don't know if it was the sexual tension between us at the time. We were sitting having a discussion on his porch and after that we were kissing. This led to touching and fingering and then he was kneeling in front of where I was sitting, pushing my panties to the side and performing oral sex.
There was nothing special about his cunnilingus technique nor were there any special moves. It was just a simple oral with some fingering but it was the most memorable oral experience I've ever had.
45. Blowing and Biting
He kissed and licked the area around my vagina and he blew some air on my clit and teased me with little bites and at the point that I couldn't handle it anymore, he went all in for a few seconds.
46. Anticipation, the Best Cunnilingus Tip
It started with me thinking about it all day. There was lots of anticipation and flirting. It felt amazing. When we got together, he started slowly licking and sucking, then got harder and I pushed his head down.
47. Being Desired
When he wants to do it and practically makes me let him perform cunnilingus on me. Makes it that much hotter, desirable. Boosts your confidence.
48. Oral Attention in Front and Back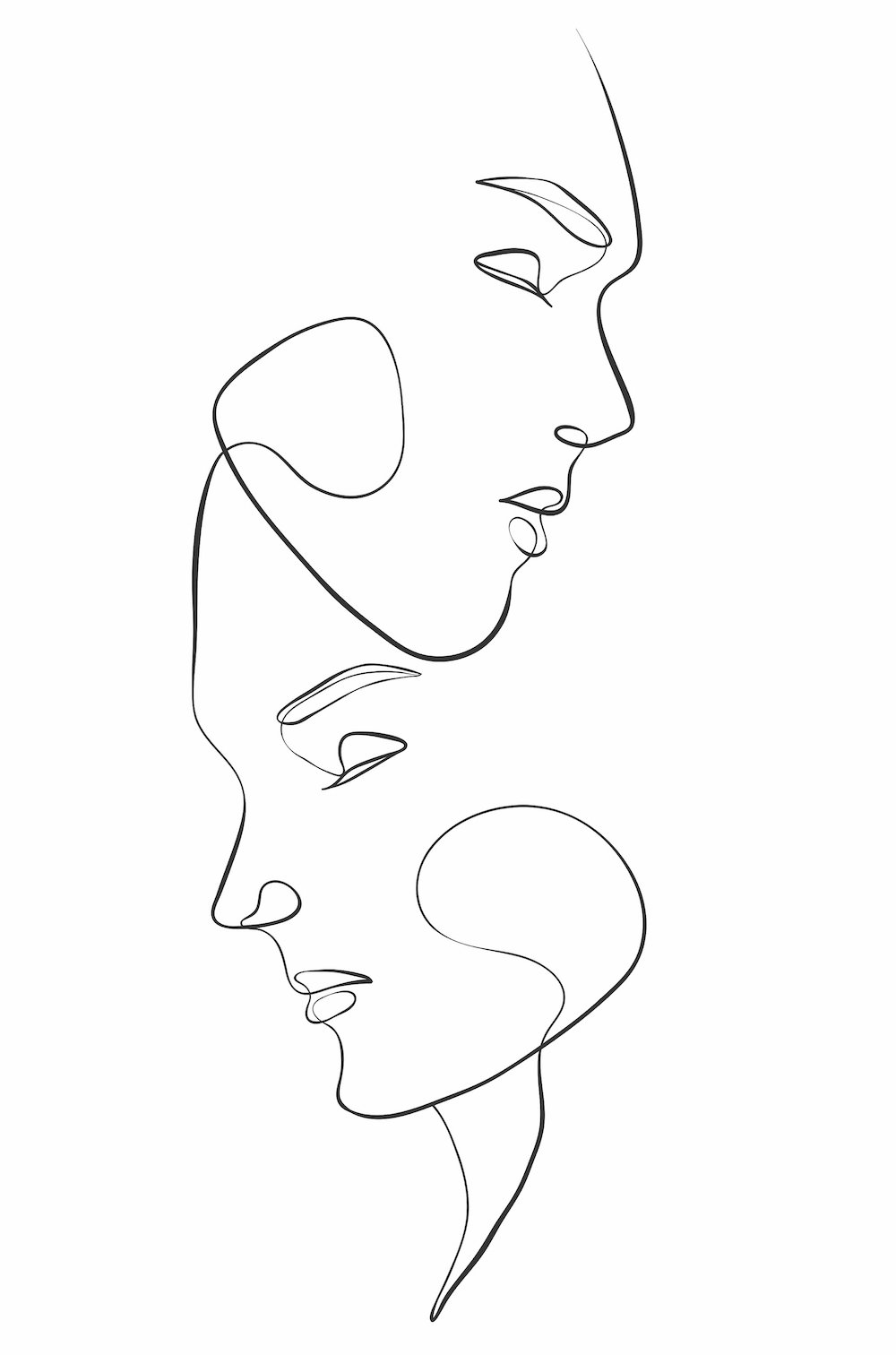 We were kissing. I was on my back with my knees up. He started with other foreplay like playing with my breasts and kissed down my body before getting to my vagina. I got to play with his hair and grip his forearms. He started with licking the general area with his tongue flat and then slowly and more quickly worked my clitoris.
Between breaks, he used his thumb to gently massage it. He'd switch to anilingus while taking breaks. I got to see him, we'd make eye contact, he could pin me from my waist. It was hot.
49. Simultaneous Nipple Stimulation
He is such a tease and does these little circles on my clit while his hands do the same on my erect nipples. I come in seconds whenever he does that for me. Sensational!
50. Liking It Rough
He took charge. He was not gentle and was so into it that I couldn't help but be mesmerized by the whole experience.
51. Held in Place
There was a lot of enthusiastic sexting about how bad he wanted to eat me out beforehand and he took charge when he got here by pulling me down on his face. He used his tongue, his teeth and his fingers. He also kinda held my hips down so I couldn't squirm away. It was amazing.
52. Aggressive and Agile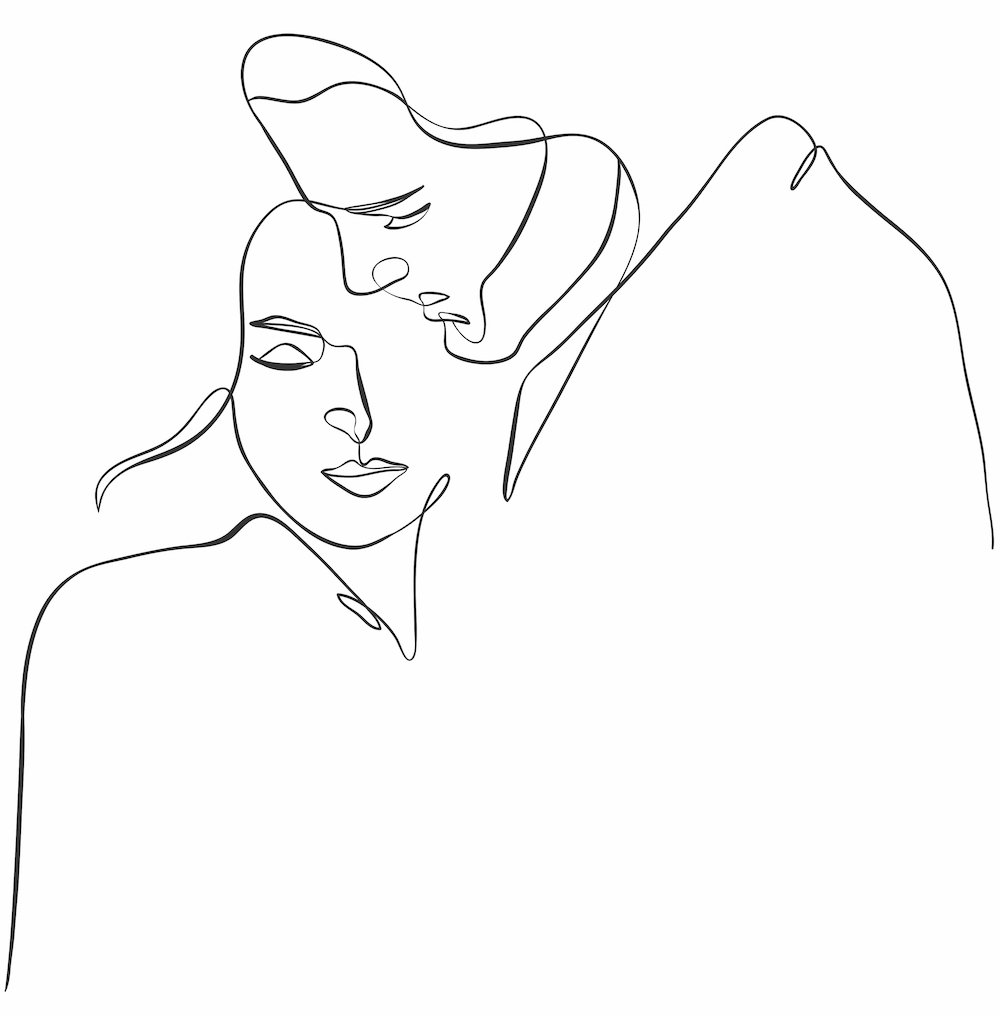 It started very aggressively. I got my legs on his shoulders and he ate my pussy while looking at me.
53. Power Fantasy
I was a mature student and he was a professor around my age.
The tension between us was quite high, and when the semester was over, we made our intentions clear and how much we enjoyed each other's company and how aroused we both were.
He was leaving the university so I wouldn't see him after that.
He kissed me and basically took control over the passionate moment. He carried me to the table in the middle of his office, fondled me, kissed me, listened to my cues, then asked if he could go down on me. I've always had a professor/power authority kink and so it immediately turned me on.
He performed oral sex and just went all in. His enthusiasm was infectious, and he clearly loved performing oral sex. He used his fingers and shoved them inside my vagina while he licked and sucked my clit all the while moaning (which added extra vibration).
His hands would rub my clit with pressure when he pulled away to kiss me and focus on my tits before going back to performing. He also teased me by giving head, then taking breaks (rubbing my clit with pressure while sucking on my tits and kissing me).
He had a rhythm, but it wasn't mechanical and the orchestra of movements made it the best oral sex I've ever received.
The whole scenario was hot as well since I've always wanted to have sex in his office. Sometimes, men just focus on performing oral sex that it ends up becoming a very focused exercise and the rest of me feels a bit neglected.
He was playing with me – his prey – and it was insanely hot which made it much more pleasurable when he finally focused on trying to get me to orgasm via oral.
54. Begging to Stop
My partner picked me up in the kitchen, put me on the island and performed oral sex for about 45 mins until I begged him to stop
55. Romance
The things that made it memorable: a romantic evening, deep emotional connection, he made the evening about me, and I had multiple oral orgasms followed by incredible intercourse.
56. A Privilege to Serve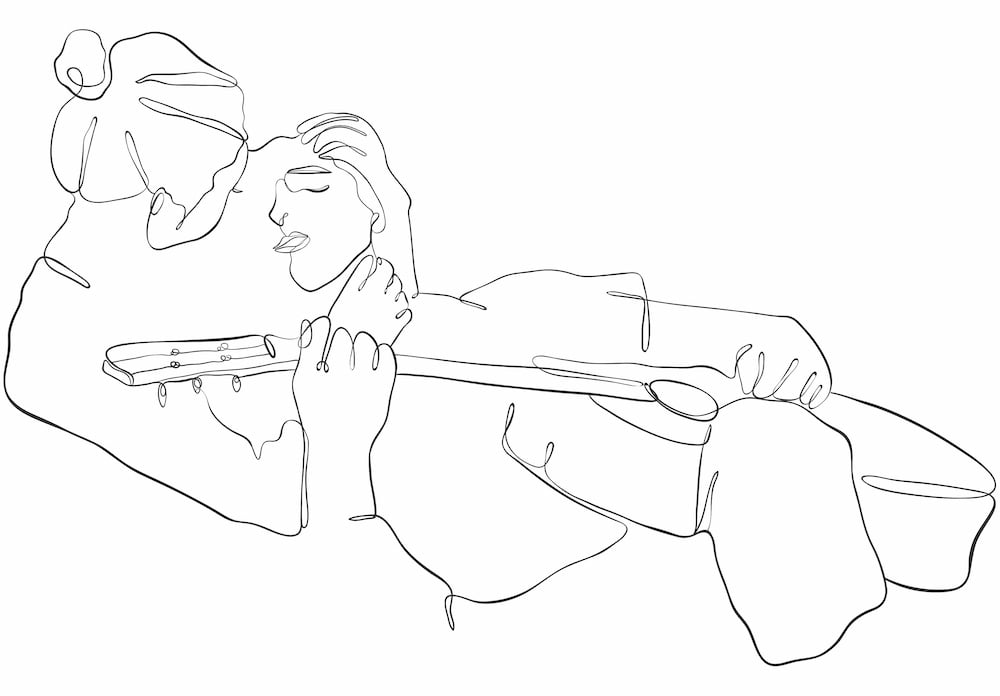 Start with sensual massage and work into the thighs and vulva. Finger to at least a few great orgasms gets the blood flowing and pussy wet. Combine fingers with sucking and rubbing with or without finger movement.
I love the way he makes me so relaxed and 100% accepted. I feel trusted and cared for like I am something special and cherished. It's like he feels it is a privilege to pleasure and serve me.
57. Going to Need Another Shower
It started out in the shower. His kiss always makes me melt. Then, we were on the bed. I was riding his face, and he started eating my ass. I swear he had me climbing the walls. I've never experienced anything like it.
He is everything I want and never knew I needed. Wasn't long and he had made me a squirter!
58. Consensual Nonconsent
I sat on his face after forcing myself on him. (Partner of 10 years)
59. Control Feels Great
When he lies on his back and says, "Sit on my face," it starts. It always feels good because I'm in control.
Love being in control? Check out these femdomme ideas!
60. Not Letting Up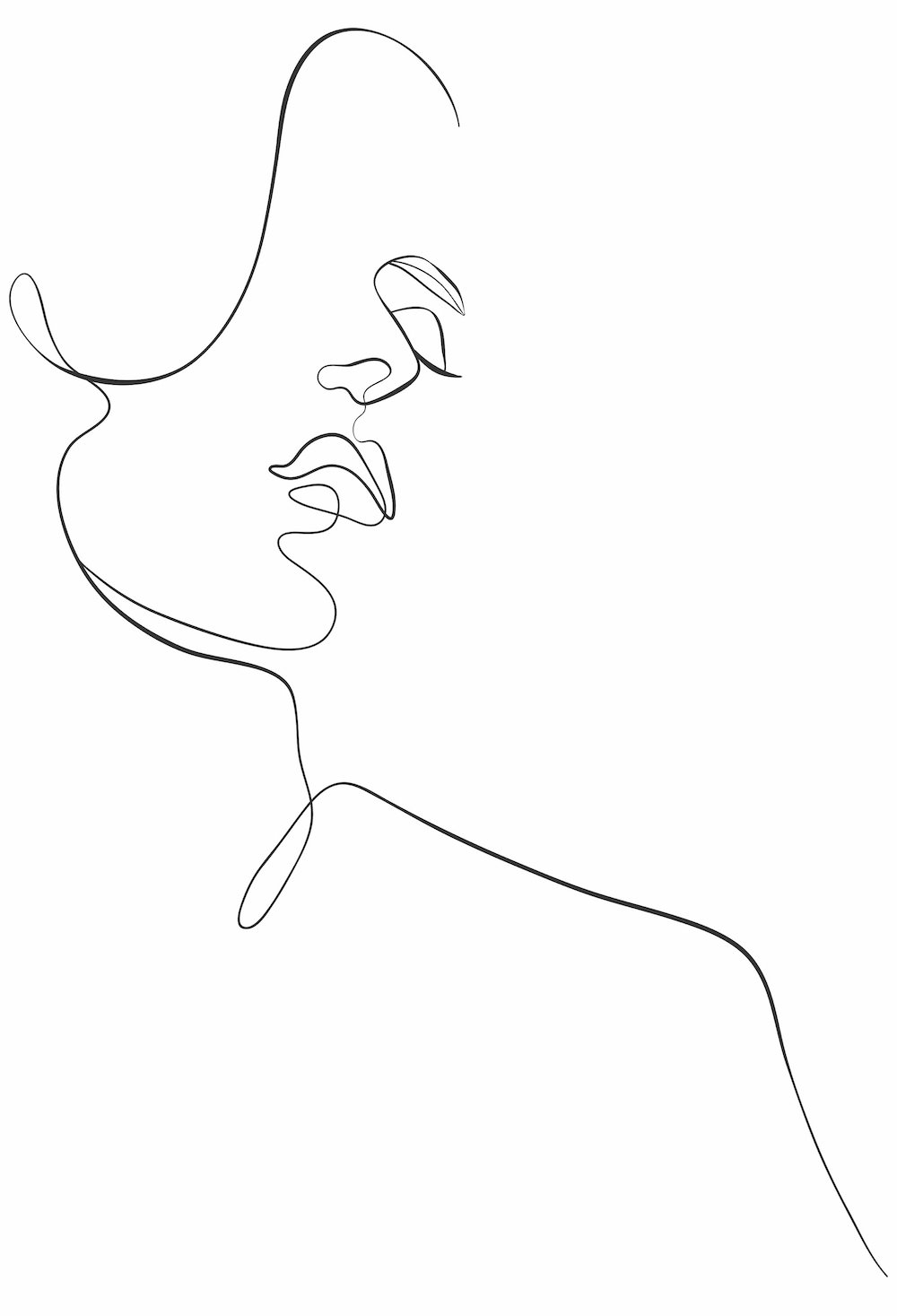 He started at my neck and worked his way down. When I would cum, he would slow down so that I could "recover" and start again
61. When They Love to Taste You
We had just started dating, and it was our first sexual experience together. He begged me to let him do it and acted like this was the best part of sex for him and he loved the way I tasted.
After fingering me, he looked me dead in the eyes and put the finger he used in his mouth and made it seem like it was the best thing he ever tasted. Insanely hot.
62. Comfort and Care
He started talking about what he had in mind and let me know that I could tell him if I feel uncomfortable. It felt strange at first, but then I let go and let him have his way. He was careful and started slowly before getting more intense.
He went through with it until I had a very intense orgasm. He let me know how much he loved pleasuring me and how beautiful I am to him.
63. Trust is a Must
It was the whole build up from the words being said to me during dinner to the setting to the foreplay (beginning with foot massage). By the time the oral sex happened, I had the most profound shuddering experience I ever had because of the level of trust there before anything else.
Got a foot fetish? Find more ways to satisfy it besides massage!
64. Like an Oasis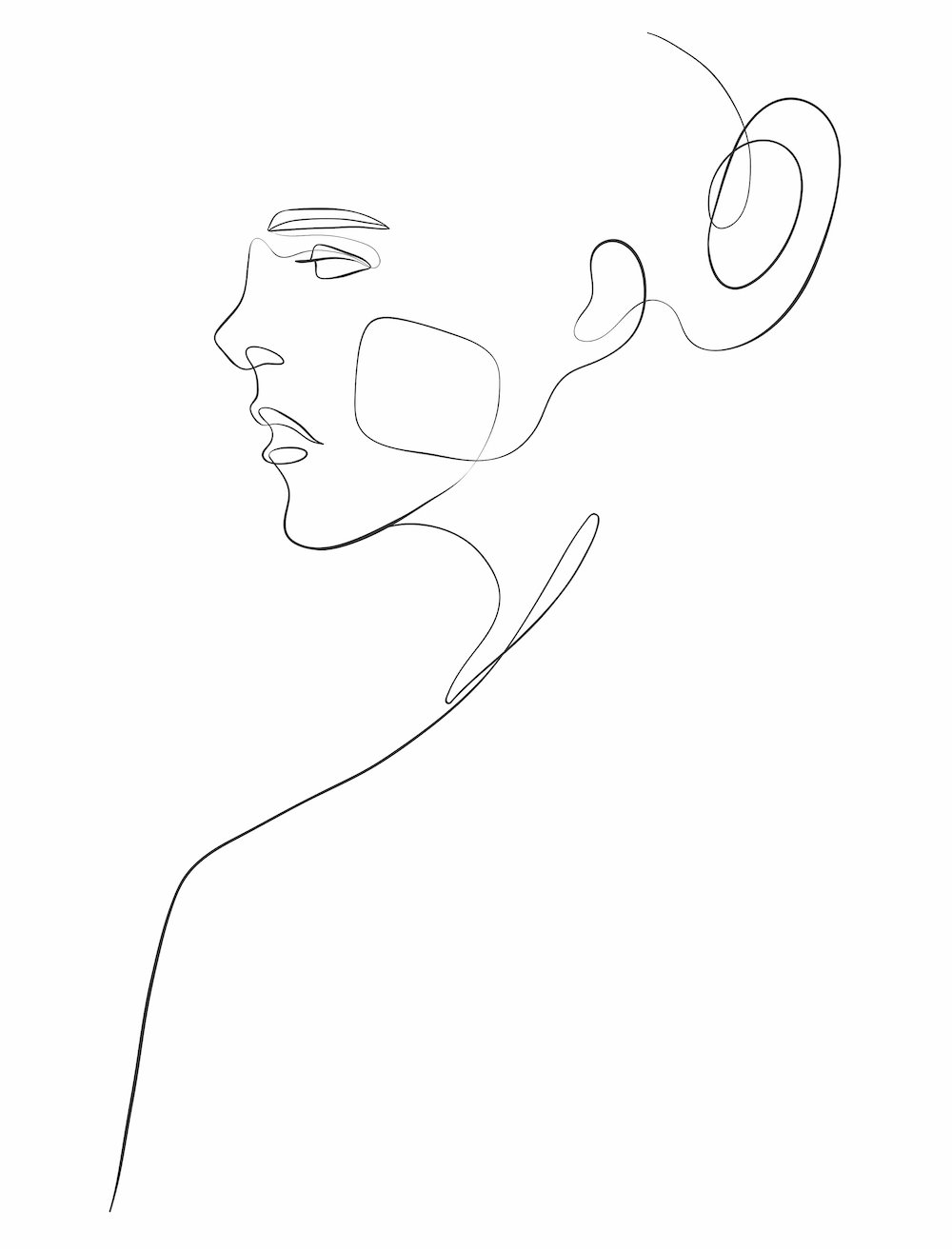 Everything about the experience was slow, exciting, and anticipated for a long time. We were new partners with a strong sexual connection.
We kissed and touched each other for 5 minutes and then he pushed me gently on the bed, undressed me and took me in his mouth like I was a drink of water in the desert.
The rhythm was slow and amazingly in time with the waves of my pleasure. It was like we were connected and it was really intense. He used his fingers on my G Spot, and drove me wild.
65. Forced to Relax
He restrained me to the bed so I couldn't do anything but lay back and enjoy him giving head. It felt amazing. I was able to relax and squirt four times.
66. Brought to the Edge
For me it's all about the build up, the sexual tension and sexual teasing that leads up to oral always makes it so much better. My partner likes to bring me close to orgasm and then stop cunnilingus, it teases me so much and has me begging for more.
Find out how you can use edging to improve your sex life.
67. Under His Thumb
There was passion, enthusiasm. He started slow and kept a rhythm throughout while slightly changing tactics from licking to sucking.
He also used his fingers. He moaned almost as much as me. I felt totally under his control and trusted him completely.
68. I Cried And Cried Because I Felt So Loved
There was so much foreplay to begin with – lots of cuddles and massages, candles, music, a beautiful room and relaxation. He is strong both physically and mentally. He holds me down – and I try to move but can't. He also talks to me all sexy and dirty like.
This particular time, he spent a lot of time giving me oral sex. I had an orgasm and it was so beautiful, I cried and cried because I felt so loved. He has strong eye contact as well.
69. Finding the Rhythm
A slow sensual build up with lots of kissing and touching particularly to the stomach, thighs and bum. Lots of eye contact. My partner often just cups my vagina whilst we are kissing, which really gets me in the mood and helps me feel connected and safe.
When he starts licking me, he always says something that makes me feel confident such as 'you taste so good' or 'your pussy is so beautiful.' Feeling confident in my body definitely helps me relax and enjoy it more.
When it comes to technique, there's nothing specific but a good rhythm, keeping it sloppy, using light fingering to both vagina and anus and general enthusiasm makes it all the more enjoyable. He doesn't stop until I've come at least once, preferably several times. I appreciate not being rushed.
70. Waking Up to Oral
I was sleeping and I felt a nice sensation that woke me up slowly. My lover had started to go down on me while I was sleeping and it was slow and gentle but ohh so good.
Related: The Top Tips for Morning Sex from Real People
71. Total Power Move
I started it by tying him up and giving him a sexy strip-tease, then I sat down and had him kneel and perform oral sex on me. Occasionally, I would grab him by the hair and direct his mouth and sometimes I would press him to me so hard I would briefly cut off his air, making him gasp when I let him go. I felt powerful, that's what made it feel so good.
Read More: How to Strip for Your Man
72. Recipe for Pleasure
Start out slowly with kissing to get into the mood. You have to preheat the oven before you bake a cake.
73. Trying to Be Quiet
It was secretly in bed next to other people (I hope they really were asleep) so we both had to be very quiet. He kissed me and carrressed me and kissed down from my mouth and neck to my belly and my thighs.
Then he softly kissed my vagina through my nightwear before turning it off quietly. He then let me feel his lips and his tongue very gently on my lips and softly stimulated my clit while I could feel one of his fingers surrounding my vagina. I had to fight not to moan the whole time and especially not to scream as I was cumming.
74. The Magic Wand
She laid me on my back, kissed me and sucked on my nipples to start while her hands began sliding between my legs and parting them.
As I spread wide open, she slid down and inserted her fingers into my vagina while licking and sucking my clit. She also used a Hitachi Wand on me and pressed it to my clit while inserting her tongue into my vagina.
Discover how to use sex toys for amazing sex.
75. Taking 69 to the Next Level
My best experience was in the 69 position while also using a vibrator inside my vagina during the oral sex as well. The mixture of the vibrator and the on-and-off oral stimulation made it amazing.
76. Naked in Nature
Location plays a big part. We had a picnic in the forest and he kissed me everywhere before giving oral sex in the woods until I came many times. Then, he plunged his cock into me and kept going back to oral from intercourse for hours!
Related: How to Have Sex Outside and Make It Incredible
77. Instead of Breakfast
He ate me out right after waking up, and took me by surprise. We were in a bit of a rush, so the thrill of time ticking and potentially being late was exhilarating.
78. Change It Up
He started out with slow long licks and worked up to fast short ones. Then he nibbled on my clit and focused on it.
He repeated this, and each time the process went faster. He would also change it up by fingering me. I felt like I was constantly coming and squirting. I orgasm the best when my clit is getting attention
79. Only One Naked
I came home from shopping to find my man waiting for me. I had worn a sexy short dress without panties (I was feeling naughty that day). He kissed me, and I got wet almost immediately.
Then, he carried me to the bed and laid me on my back towards the edge of the bed. He began kissing my thighs and moving up to my coochie, then he fingered me and buried his face between my thighs. It felt so good I lost count of time.
The next thing I saw was his face dripping my cum down to his shirt. He was fully clothed (it's my fetish to make out with my man fully clothed). It was my first time to squirt when receiving oral sex.
80. A Lover Who Reads Oral Sex Tips
Being tied up, then spanked. Being propped up, face down ass up, and not being able to move while my partner selfishly enjoys giving oral sex When he enjoys it, I enjoy it.
My partner starts with a strawberry warming lubricant to get everything plumped up, so it tastes great to him. (He loves the taste of my pussy without lube, but it helps his face glide along my body without pulling the skin)
He takes ample time licking my lips, licking up to my clit and sucking on it. My partner has done much research on how to make any sexual encounter mind-blowing. He knows that the clit isn't just one point, that the sensitivity runs along the side of the lips of your pussy, too. He also knows how and where to find the G Spot and A Spot. He knows when you're about to cum, and knows to make it more intense by sucking/rubbing/licking harder or faster or whether to stay at the same rate or to slow things down.
He knows how to make a girl orgasm in so many different ways. MEN: DO YOUR RESEARCH!
81. Sense on Overdrive
We started off with sensual play, (we are a Dom/sub couple) that included me being blindfolded, the use of ice, and feathers and fur gliding all over my skin. He put headphones in my ears so I couldn't hear where he was. When his face went between my thighs, I was so worked up all my senses were on! I never came so hard before in my life.
82. Oral Introduction
Probably my first one ever when I was 18. He was older and knew what he was doing. I was naive and had never heard of cunnilingus so I had no idea what was about to happen. He took off my underwear, spread my lips with his fingers told me to relax and enjoy it, and licked me. It took me less than 5 minutes to come!
Later that night, he edged me for about 30 minutes. It was the best introduction to oral, I have him to thank for setting the benchmark for me for life.
83. Orgasm Interrupted
He kept stopping right before orgasm and would then restart eventually causing me to have a very strong orgasm.
84. When Performance Anxiety Flatters
I remember when my guy and I were first together. I felt like he really wanted me, that he found me very attractive and he had a slight apprehension whether he could please me orally.
In that comfort zone of his sincerity, I could guide him, just a very little–here and there–and it took me 2 minutes to orgasm the first time.
85. First Time Oral Sex
My first time was great, not the best but it still means a lot to me. We were in my bed and my man caressed and kissed me so gently and took off my clothes slowly.
I was already wet, but he put a lot of flavored lube in my cunt and after making all my body feel good (neck and boobs specifically), he went down and started cunnilingus. It was so great I almost melted.
It was his first time, too, so he was kinda shy. We had read about the G Spot and how to find it. He nailed it good after some tries and made me tremble. I begged him not to drink it while I orgasmed, but he licked all of my juices while remarking how good it tasted. I was blushing but completely flattered.
After licking me around and sucking my clit, he approached my face and asked me how I felt, told me how much he loves me, and then we hugged and shared a slow passionate french kiss.
I'll never forget that experience since it was the first time my sensations of pleasure were new and feeling that sexy tickling in my cunt was one the best things I've ever felt. Also the young love, romance and passion of it will always stay in my memory.
Common Things Women Like When You Go Down On Them
Several tips and ideas were mentioned repeatedly in these survey responses. Many have less to do with a specific technique and more with your attitude or general approach.
Comfort – Many women say they enjoy oral sex best when their partners make them feel relaxed and comfortable, both physically and mentally. Guys often overlook this.
Enthusiasm – When you show enthusiasm, it let's your partner know that you deeply desire her. This is the ultimate way to help your partner get more comfortable and orgasm more easily. You can show enthusiasm by offering (or begging) to perform oral sex on her, moaning as you do, telling her how much you love her body's look, scent, or taste, or even letting her see how aroused you are by cunnilingus.
Communication – Communication was also a significant finding of our survey. Women appreciate when their partners take direction confidently, rather than ignoring direction or even making a big deal out of it. Think of it this way: if your partner is comfortable enough to tell you how to make sex even better, then she trusts and respects you.
Communicating, whether verbally or with body language, is also necessary to learn what your partner truly likes, which might be different from your previous partners. Every woman is truly different, and if you want to be a good lover, you'll take the time to figure out what makes your woman squirm with ecstasy when you go down on her. This means ditching the oral sex techniques that she doesn't like, and focusing on what she adores.
Use Your Fingers – When it comes to specific techniques, women appreciate when their partners use their fingers as well as their tongues. This way, you can pleasure her clitoris and vagina, provide more intense stimulation, and even give your tongue a break!
Foreplay – It would be impossible to overstate the importance of buildup. Although many people consider oral sex to be foreplay itself, you can still build up to it in many ways. Mental foreplay such as sexting and physical foreplay will have your partner practically buzzing with anticipation, and that first touch of your tongue will feel like a jolt of electricity.
You can try any of the following before actually giving oral sex to your partner.
Kiss down her body
Kiss or nibble her inner thighs
Breathe warmly against her skin
Kiss her vulva
Of course, there are just some things that make oral sex amazing that are hard to replicate. Some situations are just ridiculously sexy. The first time a woman receives oral sex in a new relationship can be super hot. While there may be only one first time, there are definitely ways you can keep things exciting and create those situations that make sex amazing.
And if you want to learn the best techniques to use when performing oral sex on your girl, like the Vortex and Pancake, then you can find them in our guide on how to eat pussy.