My discreet newsletter will teach you how to give him back-arching, spine-tingling, screaming orgasms. Click here to get it.
Sexting is a quick and easy way to spice things up with your man.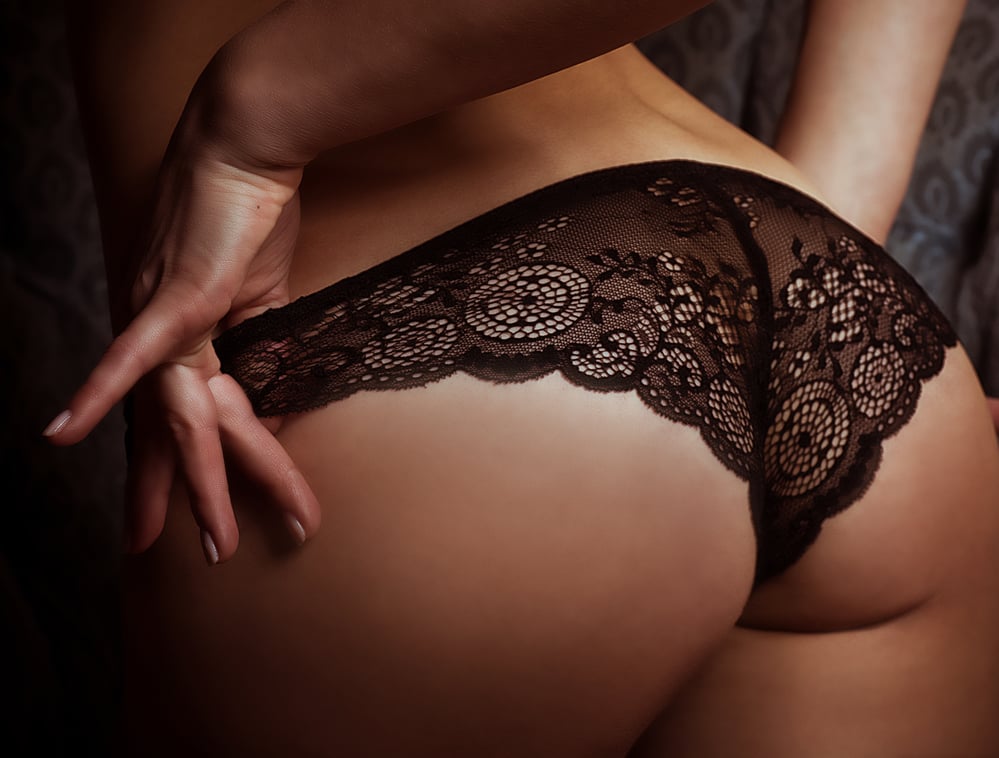 It works especially well when you're already dating a guy, especially if you're at the point where the two of you talk dirty in person. Or if you're in a long-distance relationship.
But sexting doesn't work so well when you barely know a guy (the creep meter is pointing the wrong direction here). It also doesn't work if you know he just doesn't like talking dirty or sexting. So use your judgment and be sensitive to your guy.
For the guys who do like sexting (and most do), here are 27 sexting examples that you might want to use. We've also included why each work and when is a good time to use them. This post has more tips, too.
1. Can't wait to kiss you tonight.
This sexting example shows that you plan to get together with him tonight and that when you do, the night will be a romantic one. Use this during the day while he's at work or school. Brush up on your kissing skills.
If you want to give your man back-arching, toe-curling, screaming orgasms that will keep him sexually obsessed with you, then you can learn these sex techniques in my private and discreet newsletter. You'll also learn the 5 dangerous mistakes that will ruin your sex life and relationship. Get it here.
2. I can't stop thinking about you.
This sex text is a great way to build up to sexting. Send this when you want to build sexual tension.
3. What are you wearing?
Sending this sext to your man is a classic prelude to phone sex. If you can't see your honey tonight, this sext message sets the stage for some fun you can have together even when you're not physically with each other. Use this when you probably won't be seeing him that night. You can also describe sexy lingerie you're wearing.
4. Are you alone?
This sexting example is also when you want to have a phone sex session. You use it instead of asking what he's wearing when you don't know whether this is a good time. Ask this during lunchtime. If he isn't alone, he can probably be alone soon.
5. What's your favorite sexual fantasy?
This is a good sext for when you don't know how to get a sexting session started. Now you've got him thinking about sex, and he might even reveal something you didn't know. Learn more about fantasies.
6. What would you do if I showed up at your house right now…
Wearing a short dress and no underwear? This sexting example is good because he gets to tell you what he'd like to do to you. Perfect for getting him thinking about sex with you.
7. I was just thinking about how sexy you look in those new jeans.
This sexting example works because all guys like to be told that a woman finds them sexy. This should make him a little more eager for seeing you later. Use any time during the day.
8. I just got out of the shower…
and am trying to decide whether to wear pink boy shorts or a black, lacy thong. Men are visual, so have him picture you in your sexiest look – tips for dressing sexy. Send this when you know you'll see him later that day.
9. I thought about you today while I was taking a shower.
Send this text to get your guy thinking about you naked, and maybe even touching yourself, in the shower. Send this after work when it's likely he can come right over.
10. I have a sexy surprise for you when I see you next.
If you haven't seen your guy in a while, and you want to get together, this text provides the incentive he might need to get the ball rolling again. Your sexy surprise can be anything you like: sexy outfit, sexy kiss, sexy massage, etc.
11. I'm going to give you a massage tonight when I see you…
Let me know the places you want me to touch. This sex text will get him thinking about seeing you later and builds anticipation. Or it might start a sexting session right away. Send this during the day when you already have plans for the night.
12. I dreamed about you last night, and we were both naked.
This text will make him feel good knowing that you had a dream about him, and he'll want to know exactly what the two of you did. You can sext him about it, or let him know that you'll act it out when you see him next.
13. I just bought some whipped cream at the store, and I know a fun way to use it.
This sext suggests that you'll have fun, playful sex with him when you see him next. Send it on a night you know he's coming over.
14. I read about some sexy stuff on the Internet. I'd like to try it on you.
This sext will definitely pique his interest. He'll want to know what you read, and most guys are usually open to new stuff.
15. If you were here now, I'd unzip your pants with my teeth and then I'd do whatever you wanted me to.
This sext works immediately because he's now thinking about you doing something that drives him crazy. He'll be turned on instantly. Send this whenever you want his thoughts only on you.
16. It's so hot outside today, I took off all my clothes.
Can you come over now? This sext is a good way to get him to drop whatever he's doing to be with you. Now don't disappoint. Send it just before lunch for an afternoon quickie. Sending a picture message can be even more enticing!
17. I've been baking, and now I'm covered in chocolate frosting.
Can you come and lick it off? This sext shows your playful side. And it doesn't hurt to let him know that you know how to bake a cake. Send it just before he's off work or out of class.
18. I'm texting you with one hand, and my other hand is busy doing something else.
Come over and help me out. With this sext, you've just admitted that you're horny and that you want him. No guy can resist that. Send anytime.
19. If I were with you now, where would you want me to touch you?
This opens the door to a full-on sext session. And when you do see him, you'll know what to do. Send this when he's out of town.
20. I get so turned on when you kiss me all over.
You make me want to scream. Guys like to hear what turns you on. If you can tell him, he'll be turned on. And this should work out well for you because he's sure to remember what you like!
21. I've been a bad girl today.
I need a spanking tonight. This sext not only turns him on, it lets him know that you don't mind things getting a little rough sometimes. Send when you have plans for the evening.
22. Guess what I'm thinking about?
I'll give you a hint: it's about you being naked and my tongue. This steamy text is sure to excite him. If you had no plans to see him tonight, you probably will now.
23. I want to do all the work tonight…
We'll go so slow that you'll beg me. This sexting example shows you want to take control, and that you want it to be good for him. Send early in the day when you have plans for the night, so he can be thinking about you all day.
24. I was thinking of you and now I'm really turned on.
When a guy knows that he arouses you, it'll turn him on too. Men love to know that they can have this type of effect on you. Send when you know he's alone and can have phone sex. More on that here.
25. Send a photo of the underwear you will wear tonight.
Sometimes a picture is worth a thousand words. Sending a photo of your underwear is the perfect tease. Send when you want him to come over tonight.
26. I want you inside me.
Use this sext when you know you've got him turned on.
27. Just thinking about you fucking me tonight is making me so wet.
All hinting is gone with this one. You're horny. You want him. And you're letting him know. Send just before he's due to come over.
The power of sexting is awesome, as you can see by our many sexting examples. Just remember to choose the right time to do it, and know when not to do it. If you start sexting too soon, you will have established that the relationship is only or mainly about sex, and that may not be what you want. Check out the rest of our advice about sexting.
You can send some flirty sexts when the relationship is new. Then, when you know each other better, your sexts can get hotter. Use some of all of our sexting examples, and have fun!
Watch This: Blow Job Tutorial Video
I put together this in-depth, step-by-step instructional video that will teach you how to make your man sexually addicted to you and only you. It contains a number of oral sex techniques that will give your man full-body, shaking orgasms. If you're interested in learning these techniques to keep your man addicted and deeply devoted to you as well as having a lot more fun in the bedroom, then you may want to check out the video. You can watch it by clicking here.