You might be among the people who have sent nudes–or wants to. It's harder than it sounds to take a good naked photo, however. Keep reading to learn how to take cute nudes that make you feel and look good without risking regret.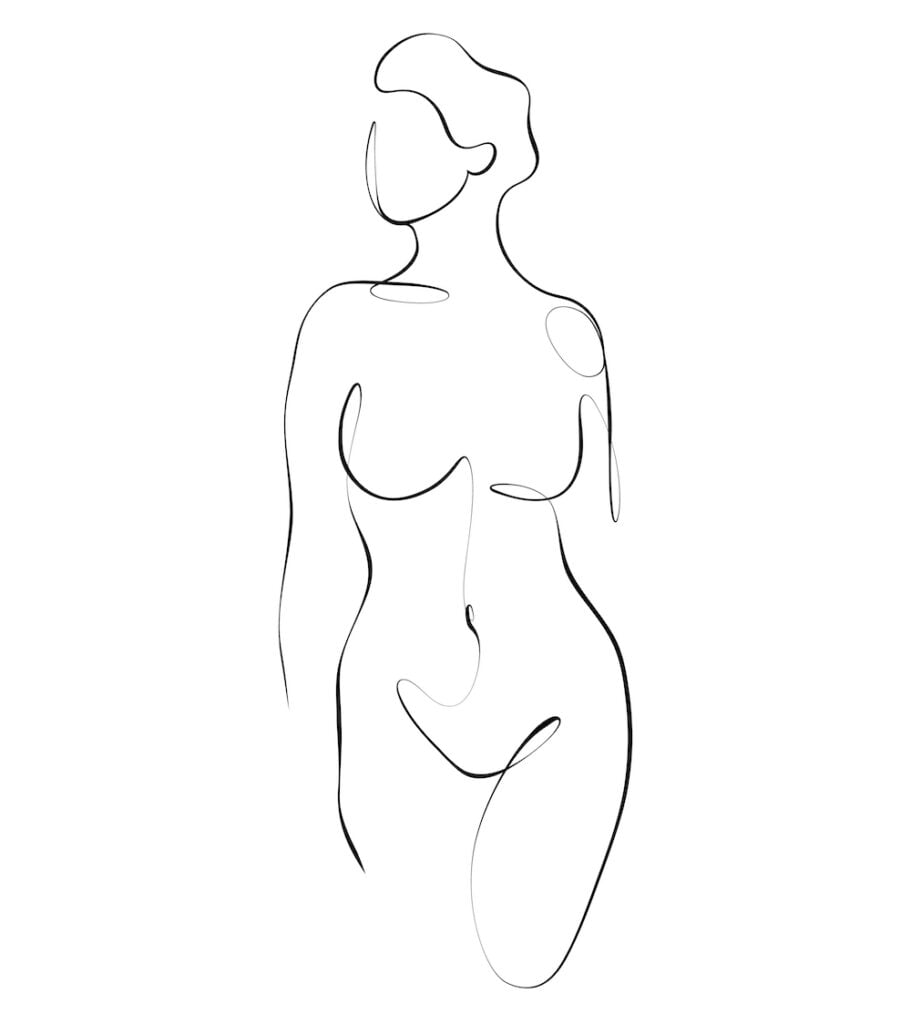 I cover everything you need to know on how to take good nudes in this guide, but first we need to discuss why people send nudes in the first place. Please don't skip this part.
Perhaps sending nudes makes you feel sexy and empowered. Maybe it's part of your sexting games with a (soon-to-be) lover, or you want to entice someone to get freaky with you. Sharing nudes could be a way to remain connected when you're separated from your partner. It could be that someone asked you to, and you don't mind obliging them.
Just as important as why people send nudes, there are reasons not to send nudes, including:
Someone is coercing or manipulating you, including giving you an ultimatum. This is why freely given consent is so important during all sexual activities.
You want the attention or affection of someone who doesn't really care for you or is playing games
You or they are a minor
Important – This last point leads directly to our warning about the dangers of sending nudes. First, if anyone involved is a minor, you could face legal action for taking, distributing, or possessing child pornography, even if everyone claims they consented.
There are still risks for adults – Let's say everyone is a consenting adult. Does that mean there's no risk in taking and sending nudes? Unfortunately, no. First, there are security risks. If someone accesses your device or account or the service through which you sent the nudes, they could find your nude pictures and potentially spread them.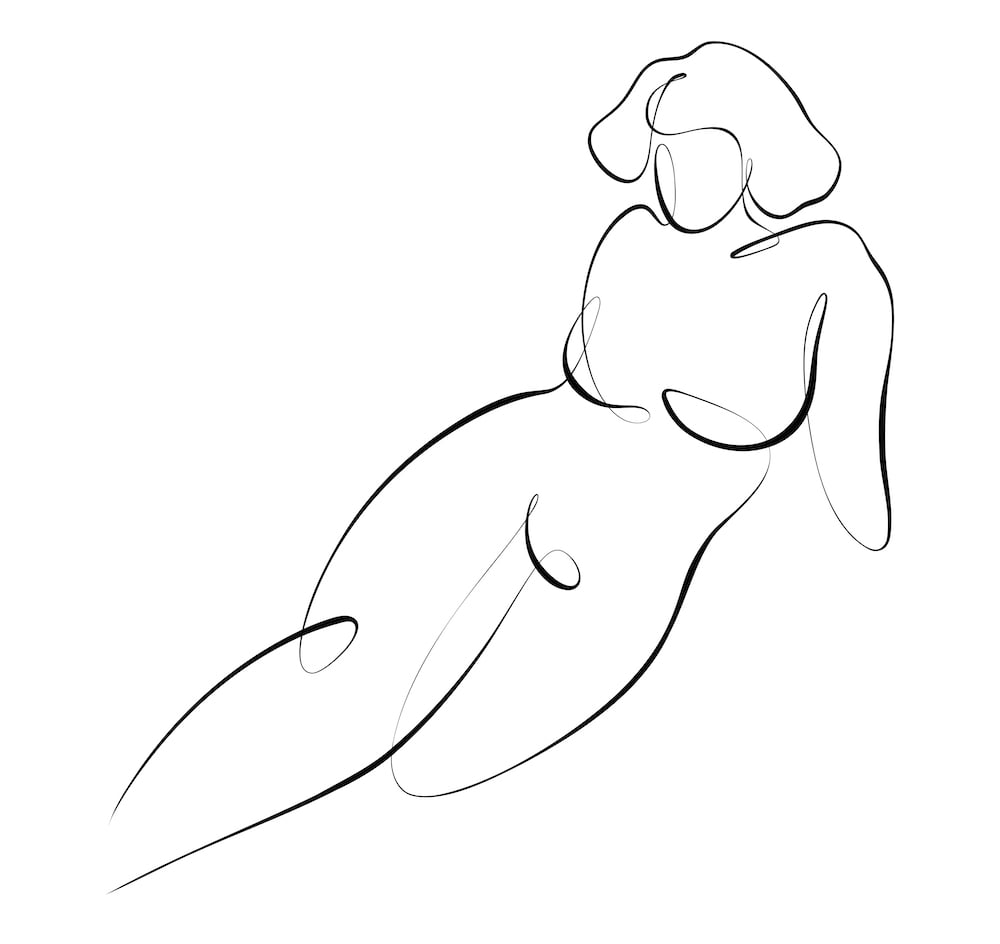 They might get shared – The other major risk is that the person you send your nude pictures and selfies to could share them with others. Perhaps they think it's okay to show you off and don't think they need your consent.
Blackmail & revenge porn – Or they might spread them after you end things to harass or blackmail you, something known as revenge porn [1]. In cases of revenge porn, it can be difficult to get that content removed [2]. Plus, it can seriously impact your reputation and career [1].
The internet is forever – You've probably heard the saying that once something is on the internet, it's there forever. That applies to nude photos as much as it does anting else. If you're not absolutely okay with that, you might want to avoid sending nudes. Perhaps you'd rather stick to selfies, instead.
Hide your face – However, there is one way to get around that risk: obscuring your face and identifying markers, including tattoos, piercings, and birthmarks. Of course, this might make taking nudes a bit more challenging.
Don't worry
The advice below to help you take sexy nudes might also give you a few ideas for getting creative if you want to keep your identity hidden!
With that, let's get on to our tips for looking hot when taking nudes…
Before you Start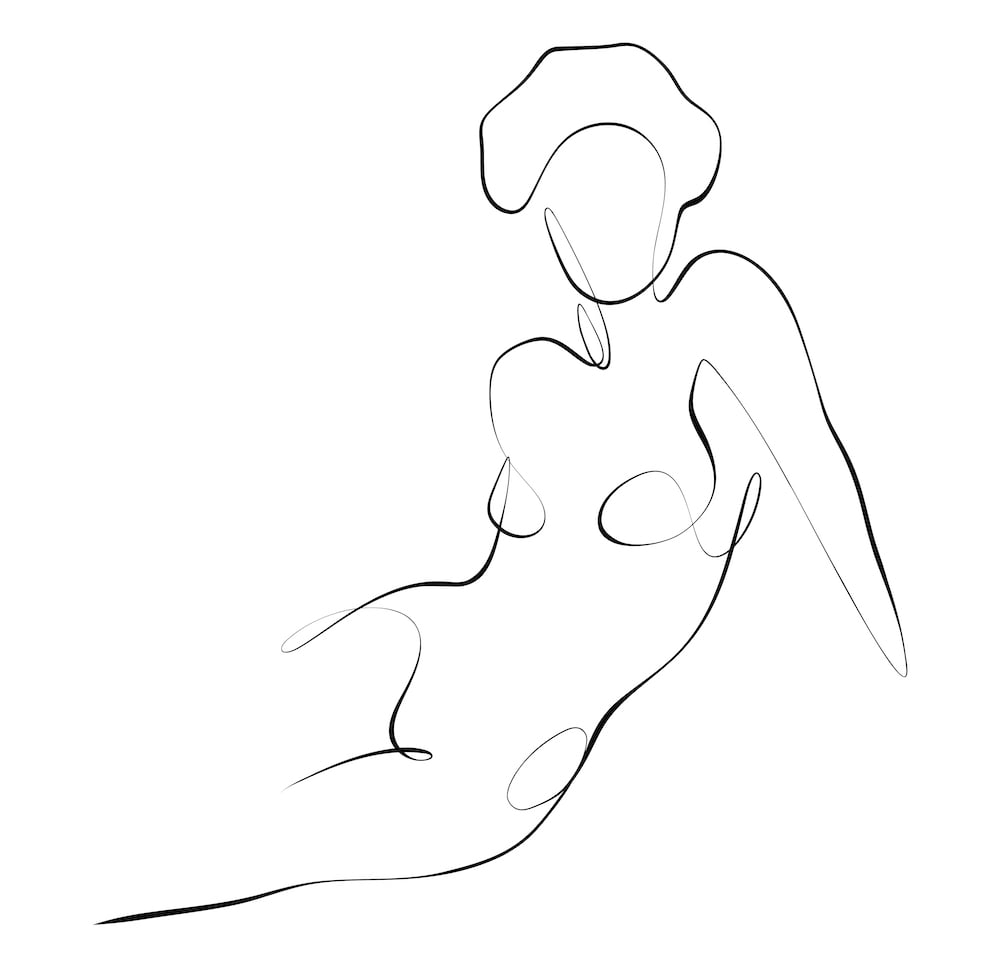 Maybe you've struggled to take good nudes in the past. You might wonder how others take such good nudes, but yours are always feel awkward. If you're feeling self-conscious, it usually shows up in photos, ultimately making it harder to get good nudes.
Instead, you want to look relaxed and confident when you take a nude. Some people recommend being aroused (tips on getting horny), which can help you relax and feel good about yourself without worrying about things like your body shape or what a normal vagina is supposed to look like. You could also masturbate beforehand to get aroused and help melt away the insecurities.
Lighting
Let's start with lighting, which is something everyone mentions when giving advice for taking photos, including selfies and nudes. It's clear that lighting is important for good nudes, and some lighting is better than others, but what exactly makes some lighting good and other lighting bad?
The type of lighting is one aspect. Natural light makes pretty much every picture look better. But you might not have access to a private place outdoors or next to a window, and that's okay.
For the most part, you want to avoid especially harsh or unflattering light. This includes white light. Very few people look good under fluorescent lights. And if you ever took a photo outside on a super sunny day only to realize it looked bad because there were super sharp shadows on everyone's faces, you already know how easily light can ruin a picture.
Luckily, it's easy enough to avoid harsh light:
Rotate or turn your body, so that the light hits you from a different direction.
Try a different light source. Think lamp versus overhead light.
Turn on or off additional lights.
Use a shade or drape translucent material over your lamp to diffuse the light–just be careful with fire hazards!
Add or use only candles for softer light. LED candles can work for this
Change the color and intensity of your smart lightbulbs.
The first point is all you may need to do to get a good picture. Before changing your lighting, simply try turning around, standing up, or sitting down to change the relationship between the light source and your photo subject–you!
However, if you want to go the extra step, you could invest in a ring light. They're popular for doing makeup and filming social media content but not necessary for a sexy nude. Sometimes low lighting can even create a mysterious or sultry mood for your nudes or help hide a blemish.
Camera Position and Angle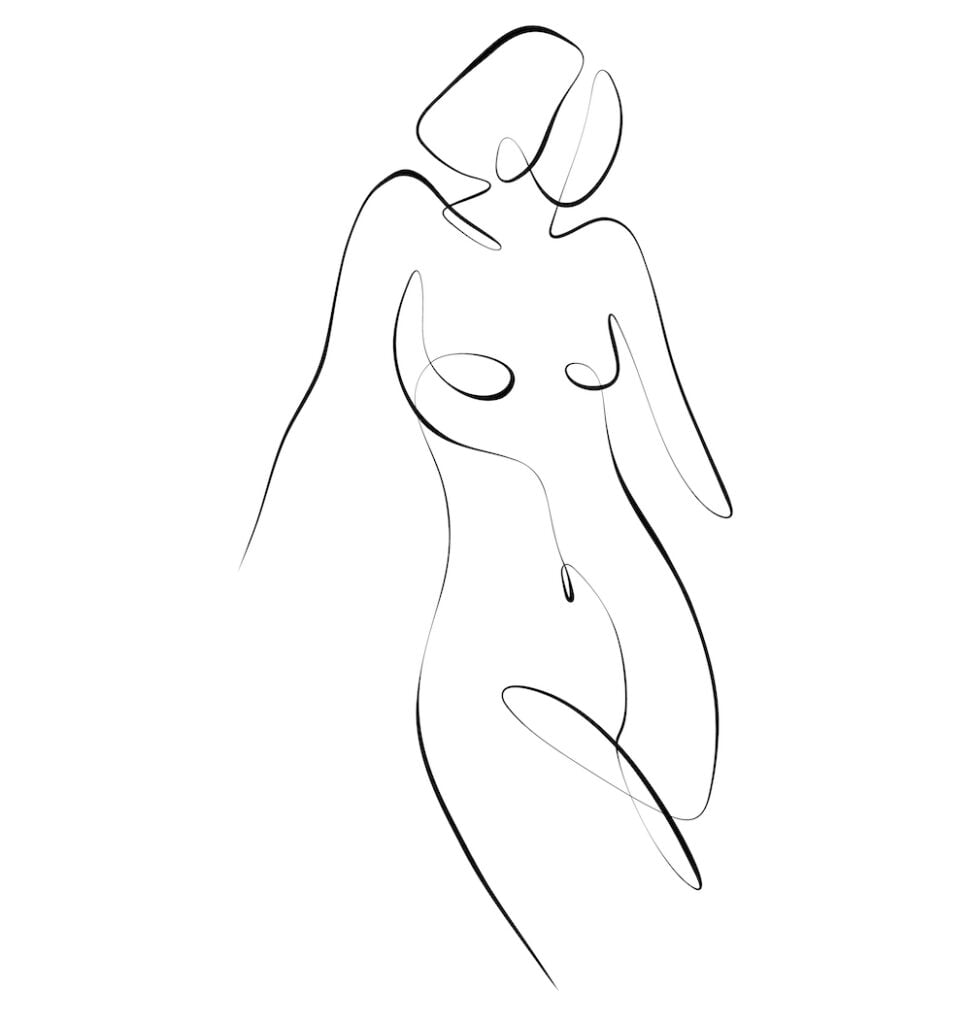 Camera angle and position will often play with your body position. You might snap a photo straight on or from the side, especially if you want a silhouette. If you want to emphasize your butt, you might take the photo from the side or slightly beneath your backside. Consider making your partner's favorite body part of yours (your face, breasts, legs, feet, etc.) the focus of the photo.
To look thinner – To make your face look thinner, position your camera slightly above you and consider looking to your side. You can also take a picture from behind and look back over your shoulder.
Selfie sticks – Remember that the camera can be closer or farther from your body. If you've got short arms, consider placing your phone on a surface or buying a tripod to hold it to give you more options for taking great nudes. A selfie stick can also come in handy.
Rule of thirds – You're not limited to straight-on nude photos or those where you're in the center of the field. One photograph technique is the "rule of thirds", where you imagine a grid of two vertical and horizontal lines (like a tic-tac-toe grid) over the shot, dividing it into nine squares. Placing the subject or a key part of the image on one of the lines or points of intersection makes the picture more visually appealing.
Point-of-view (POV) shots – If you want to take a good nude, consider positioning the camera, so the shot looks like it's from your partner's point-of-view. It will get them thinking about what it looks–and feels–like to have sex with you.
Use this list of 100+ best sex positions for ideas of different POV shots.
Close ups – You can also do a close-up shot of one part of your body. Remember that photo quality can quickly decrease if you use digital zoom on your phone, so consider getting closer to the camera rather than zooming, especially if your camera isn't the best quality.
Body position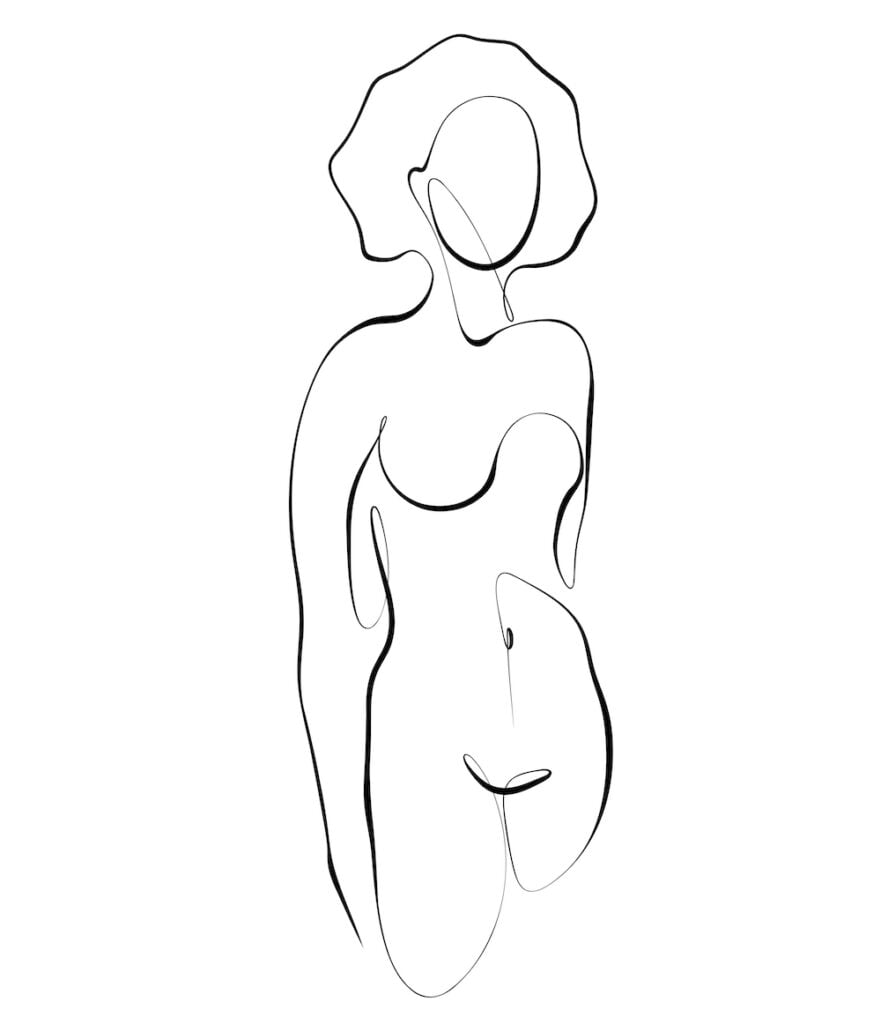 The only limit to how you position your body when trying to take a hot nude is your creativity. Sitting, standing, and kneeling are common basic body positions, but the best position for a nude is one that makes you feel confident and sexy.
Below are a few more tips for how you can position yourself.
Lying on your stomach can emphasize your breasts or butt, depending on the angle of the photo.
Lean forward to show off your cleavage.
Kneel while resting your butt on your heels for a fun booty shot.
While standing, suck in your stomach and curve your spine to make your butt stick out. It makes for a great shot from behind or the side.
Lie down on your back raise your arm up and take the photo from above your body, or from the side, or from above your head (closer to the head of the bed).
While standing, bend over, away from the camera, to show off your butt.
Sit down on a chair and cross on leg over the other in front of you
Everyone gets wrinkles or rolls when sitting, but proper posture (standing up straight) can minimize them.
Consider using a firm pillow to help get you in position. Putting a pillow under your hips while lying down on your stomach can help to bring more attention to your booty
For pussy shots, lie back on your bed and spread your legs. Alternatively, sit down in a chair with your thighs spread, knees bent, and feet in front of you.
Along with the general position of your body, think about the positions of your body parts. Specifically, your arms and hands, legs and feet, and face and head.
Arms and hands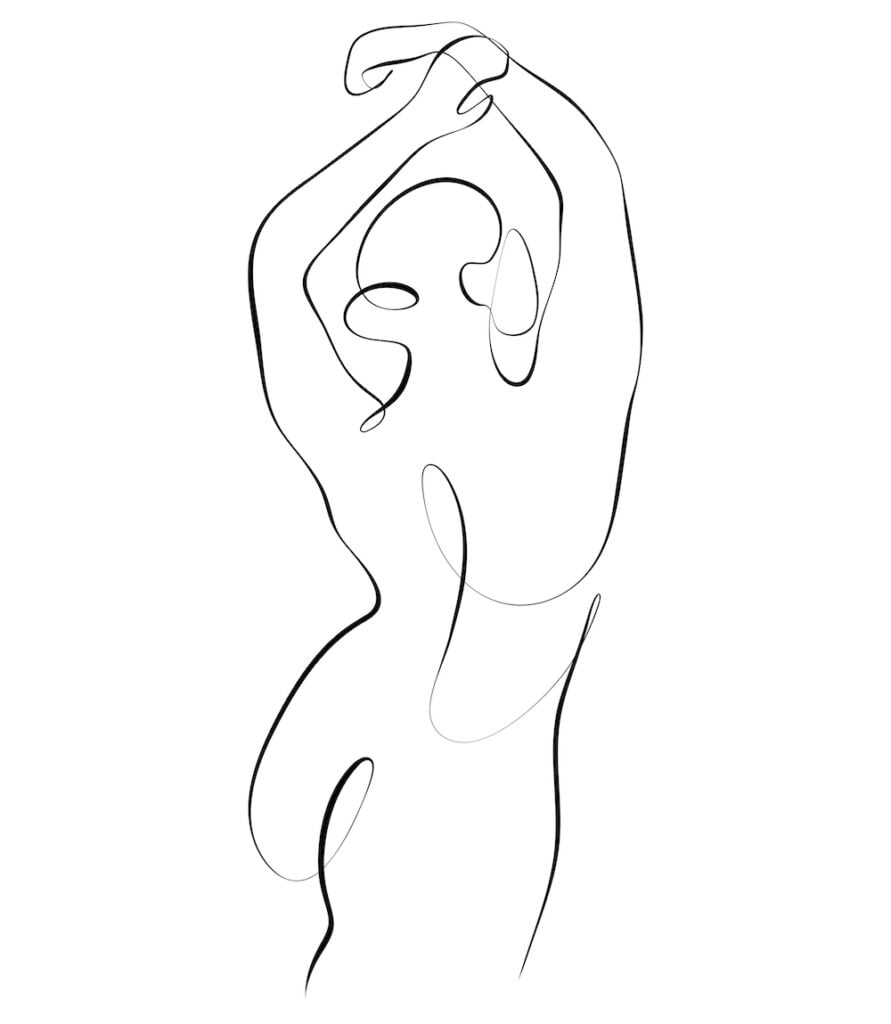 Often, what you do with your hands dictates what your arms do. For example:
You can touch your face or body, play with your hair or hold props (more on that later) with your hands.
Another option is to rest your face in your hands.
For super explicit photos, you might use your fingers to spread your labia or touch yourself.
Use your arms and hands to gently pose your breasts.
Try squeezing your breasts gently together by placing your arms on either side of them with your hands flat on the surface in front of you or placed on your thighs.
You can also rest your breasts on your arm to perk them up a bit.
Legs and Feet
Depending on our pose, your legs might not even be visible in the nude. However, you might want to show off those gams if your partner is a fan.
Try resting your knee on the arm rest of a chair and bending it, perhaps sticking out from under a sheet or blanket.
Pull one or both of your knees close to your chest, optionally wrapping your arms around them.
Point your toes and/or arch your foot if you want to draw attention to it. If your lover has a foot fetish, take the nude selfie so that the bottom of your feet are in the foreground and the rest of your body is in the background.
Related: Everything You Wanted to Know About a Foot Fetish
Face and head
Tilt your head to the side to look inquisitive or look up to appear more childlike or thin your face.
Experiment with closed eyes or lowered eyelids, especially if you want a sleepy look for your photo.
Parting your lips slightly can look more natural than a closed mouth.
If you don't want to smile, a sultry pout or opening your mouth and sticking your tongue out can make for a good nude.
Many people love seeing someone bite their lower lip, or you could chew on a strand of hair or place a finger in your mouth or between your lips.
Licking or sucking on something such as a lollipop or even a sex toy like a vibrator or dildo is one way to be hot.
You can also place something fabric or flexible like a scarf or belt between your lips and teeth. Try pulling off a glove one finger at a time with your teeth.
Location
The bedroom is an obvious place to take a nude because it's where you usually have sex (14 tips to spice up sex). However, feel free to think outside the box.
The living room, office, or even laundry room can also work if they offer the right light and let you pose the way you want.
Try your backyard, porch, or the hot tub or pool if you're interested in taking nudes outside. Even your campsite can be a venue to take nudes. Plus, it's a great place to have sex outside.
No matter where you choose to take a nude, check out the background. Perhaps you'll look so amazing that your recipient won't notice an overflowing trash can or open toilet, but you can easily avoid that by tidying up.
You don't need a fancy backdrop. Start by removing trash or clutter. Clean and neat is ideal; a dirty, disgusting space is not.
If you don't have a lot of time, drape a blanket over a mess to hide it quickly or place things on the floor behind furniture. Consider repositioning yourself, so the mess is out of the shot. Blurring the background, which you can do in an image editor or with certain camera settings, might also do the trick.
Leave Something to the Imagination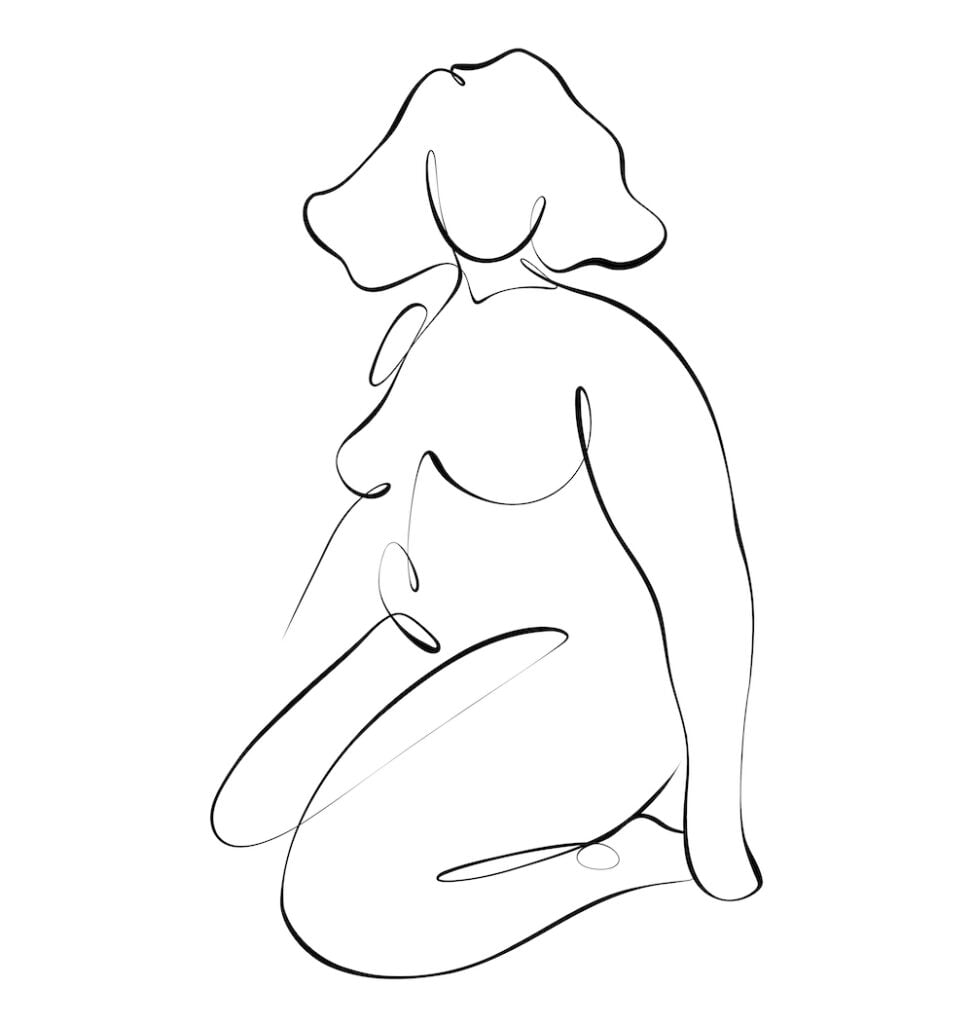 Although this is a guide to teach you how to take good nudes, it's up to you to decide if you want to be completely naked. In fact, if you're always naked, it could get a little boring. Instead, you might want to leave something to the imagination. Make your partner imagine what's going on under your clothes.
You can do that by giving him just a hint.
Try an off-shoulder top or pulling the neck of your t-shirt down your shoulder.
Let the straps fall from your bra or top.
Let your panties peek out from your pants or skirt.
Pop a button or pull down a zipper.
Sheer fabrics are also a great way to show off a little without giving everything away when you take a sexy nude.
This leads us to our next point…
What to Wear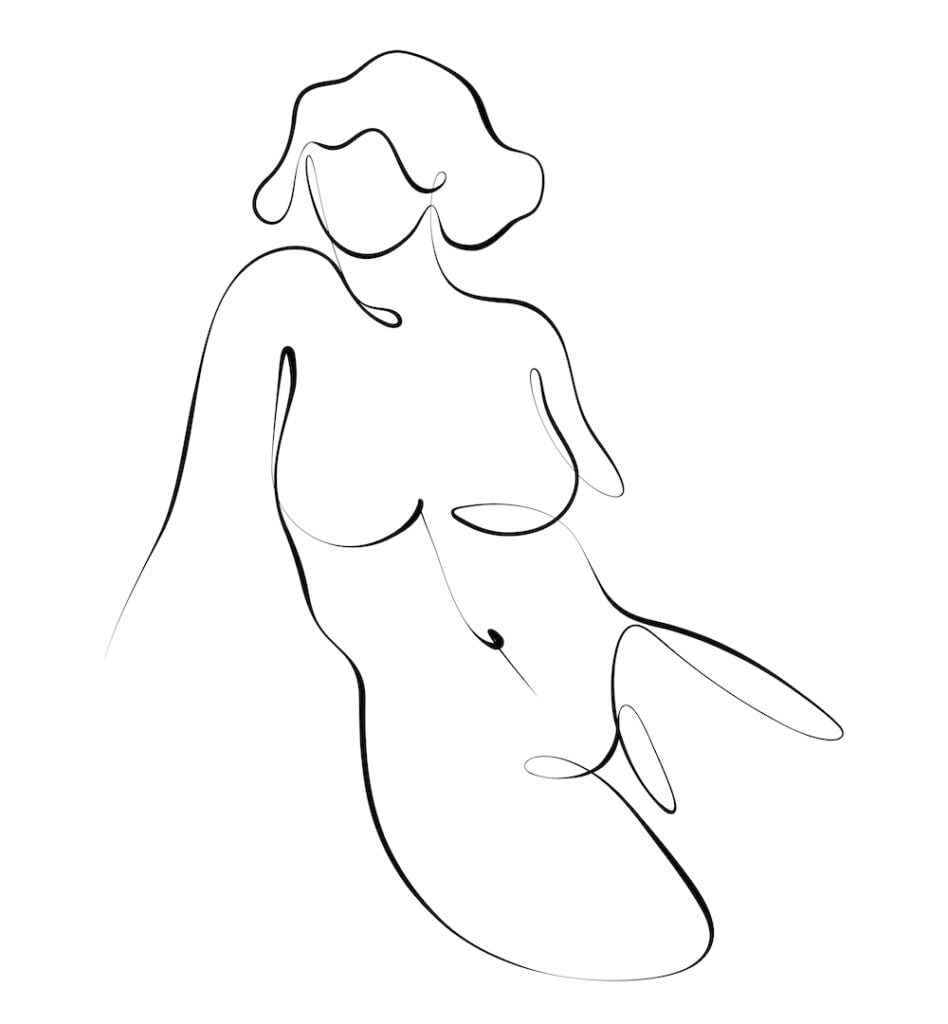 We're talking about nudes, after all, so it's okay if you dress sexy or wear nothing at all. Most people will appreciate seeing their lover naked. However, you don't have to strip bare (and there may even be times when you shouldn't, as we will discuss later).
Lingerie – Lingerie is always an option if you're not comfortable with being fully naked when taking nudes. Check out the Bad Girls Bible guide to picking lingerie to find pieces that make you feel confident and comfortable. Staples such as corsets, fishnets, or other hosiery, and long gloves all create sexy visuals.
Casual but cute – Don't think that you need to wear silky, lacy lingerie for nudes. Often, a t-shirt and panties or shorts will do the trick, especially when that t-shirt is a little baggy. A large t-shirt looks amazing when it falls to your upper thighs, whether you can see your panties peeking out or not.
The extra fabric can also hide problem areas. If you're worried about your belly showing, you can even lift the shirt up in the back so that it's above your butt and curve your spine so that your booty sticks out.
Button down shirt – Another classic is the button-down shirt, which you can let hang open or only partially button. Pair it with thigh highs, socks, or keep your legs bare if you prefer. Pajamas also work, but you can wear your bra and panties or even toss on a bra under a fitted cami if you'd like.
Wildcard – Sometimes doing something unexpected can be especially hot. You might have seen pictures on social media featuring people in little more than a pair of sneakers. This genre has become popular, even though sneakers aren't traditionally considered sexy.
Of course, a pair of high heels or sexy boots will never get old, but don't overlook the power of a hat or jacket against your naked body.
Filters and Editing Nudes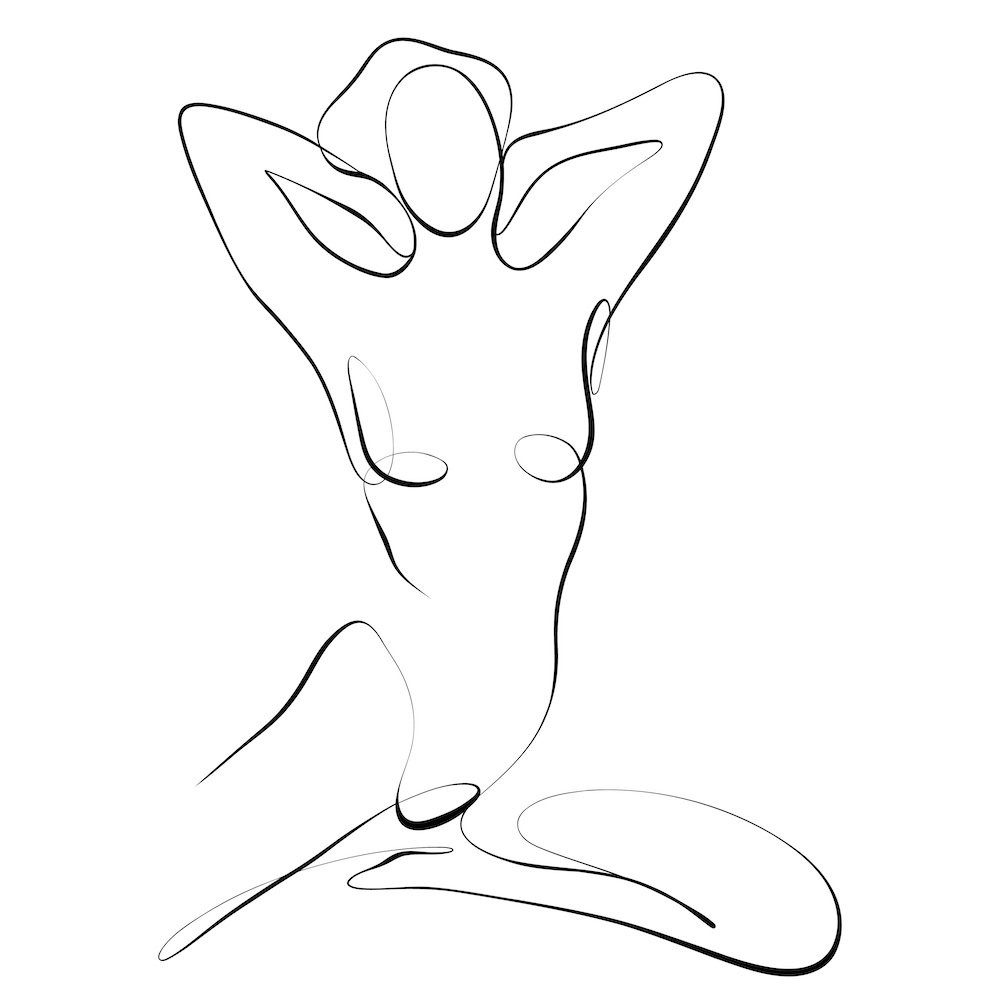 Filters can be fun, but it's easy to go overboard.
Avoid using filters or stickers all the time or filtering your nudes so much that they don't even look like you. You definitely don't want to do a bad editing job or blur the photo so much that it looks unhuman.
There are a few exceptions to the filter rule. For example, you might want to turn your photo black and white or sepia toned That's more of an artistic choice than editing the picture because you think you can't take a sexy nude.
Camera and Photography Tips For Nudes
First, use a timer or selfie mode to give yourself enough time to get in the best position for a nude while you're naked.
Continuous recording – Instead of taking a nude photo, you could set up your camera and start recording while moving through various sex poses. Then, you have access to multiple potential nudes and can take a screenshot or still of the poses that work for you!
This will cut down on the time you spend setting the timer on your camera by a lot!
Apple Live Photos – Depending on your phone or camera, you might be able to use a feature like Apple's Live Photos to take a series of still images instead of a video to accomplish the same thing–or even create a TikTok-like video or animation where you appear dressed at first, then your clothes disappear.
Hire a photographer – If you want photos so artistic you could hang them on the wall, consider hiring a photographer for a boudoir session. The lessons you learn during the photoshoot can even apply to future nude selfies.
Extra tips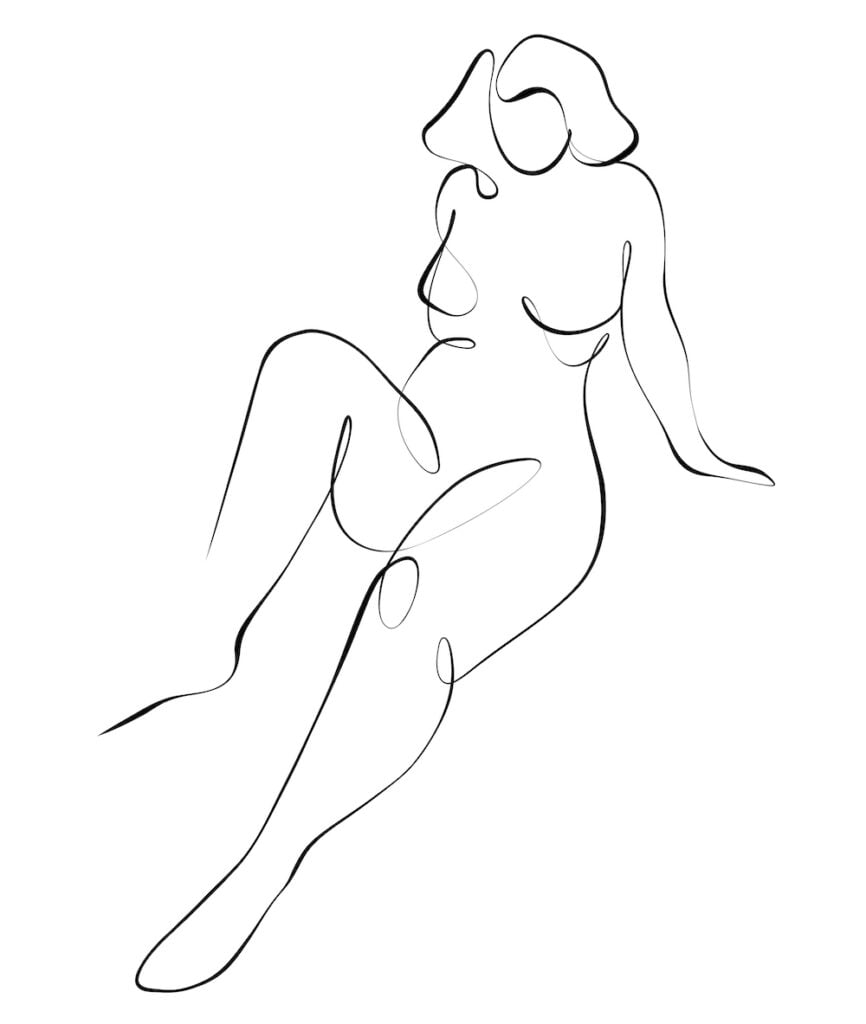 Before you head off to take a nude, here are a few final tips to ensure you take cute nudes that you feel good about!
Mirrors
You can use mirrors in several ways when you take a nude. First, you can position yourself in front of the mirror and take a photo of your reflection. If you do it right–or crop the photo–you can cut your phone or camera right out of the photo.
Next, you can take a photo that shows yourself and your reflection in the mirror. Usually, these photos show someone's back or silhouette with their face or front reflected in the mirror.
Props
Props can be another way to improve your nudes. Not only do they offer a way for you to make the photo more interesting, but you can strategically pose them if you want to hide something like, say, your tummy. A pillow or plushie might be fun or cute.
Bubbles – One option is to carefully take a nude in a bath with the bubbles obscuring part of your body. And if you pull the sheet or a tin blanket up while sitting or kneeling or kneeling in bed, you can give a hint of your form without giving it all away.
Feel free to get artistic or even silly with your props, perhaps occasionally using themes for your nude photo shoots. Sex toys and accessories can produce incredibly sexy nudes. BDSM equipment, like shiny leather, metal, or PVC will grab the viewer's idea. Bondage cuffs, blindfolds, nipple clamps (which you can also use for nipple play), and Wartenberg wheels are just a few props you can grab from your nightstand drawer to get your recipient's pulse racing.
Texture
Speaking of things that grab attention, consider making your body shine or glisten. For example, you can add lip gloss, lotion, or body oil or spritz some moisturizer or toner to give yourself a dewy look without going full-on glitter. Stepping out of the shower (or taking a nude while you're still in it) can accomplish something similar if you want to show off more of your body.
Makeup and Hair
You can accentuate your features with makeup if you choose. Don't feel like you have to if you never wear makeup, however. Sometimes a bold shade of lipstick is all it takes.
Related: How to Dress Sexy
Hide blemishes – If you do want to use makeup, it doesn't have to be on your face. For instance, you can hide blemishes with concealer on your body or use contouring to emphasize your cleavage.
Nails – Aside from makeup, you can also paint your nails–fingers or toes–if it would make you feel sexier for your nude selfies.
Hair – Finally, you may want to take time to do your hair. Many people feel sexier when they've had a blowout or curled their locks. What you do depends on your style and haircut, but taking a few minutes for your hairdo can make it easier to get a photo you like.
Tease First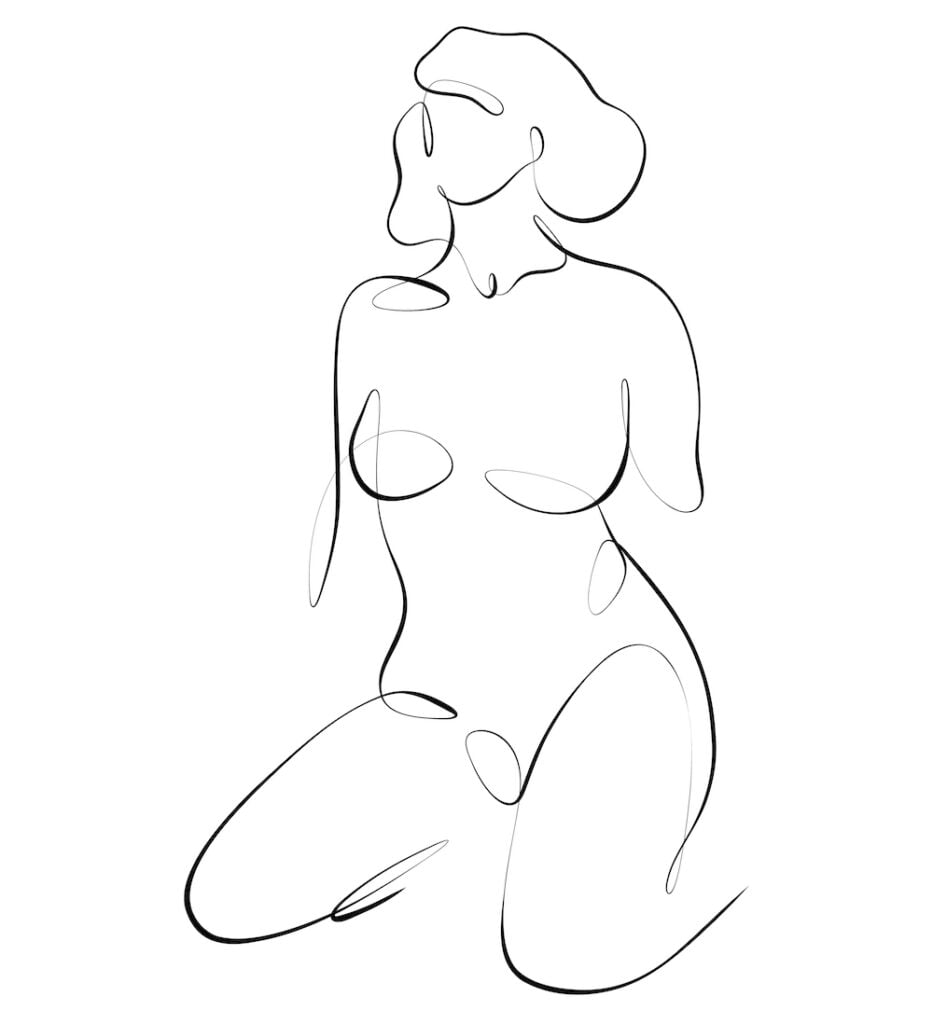 Have you ever found yourself ridiculously turned on from the sexual tension you've built while flirting over text, so that when you finally get to be with your lover, it's insane? It's a great way to make sure you're turned on for sex. However, you can do something similar to ensure that the person you take nudes for is already worked up by the time you send a sultry picture.
More: Tips for turning a guy on.
Now, that doesn't mean that randomly sending a hot nude is never a good idea. Chances are, most people would be thrilled to receive one. But you can tease someone into a frenzy by working your way up to a sexy nude.
You can start by being flirtatious and working your way toward more explicit and dirty messages. Talk about what you're thinking and feeling and what you'd like to do to your partner–or have done in the past, like in these sexting examples.
These blow job tips, ideas for eating pussy and kinky sex techniques will give you some ideas.
When your lover is worked up, ask if they want to see a picture. They'll probably expect something explicit, but you can send a fun or silly selfie first, which will only make them want you more. You could even do a virtual striptease as you lose pieces of clothing.
Related: How to Strip for Your Man
When you're ready, reward them with the sexy photo you worked so hard to take.
Send Nudes Securely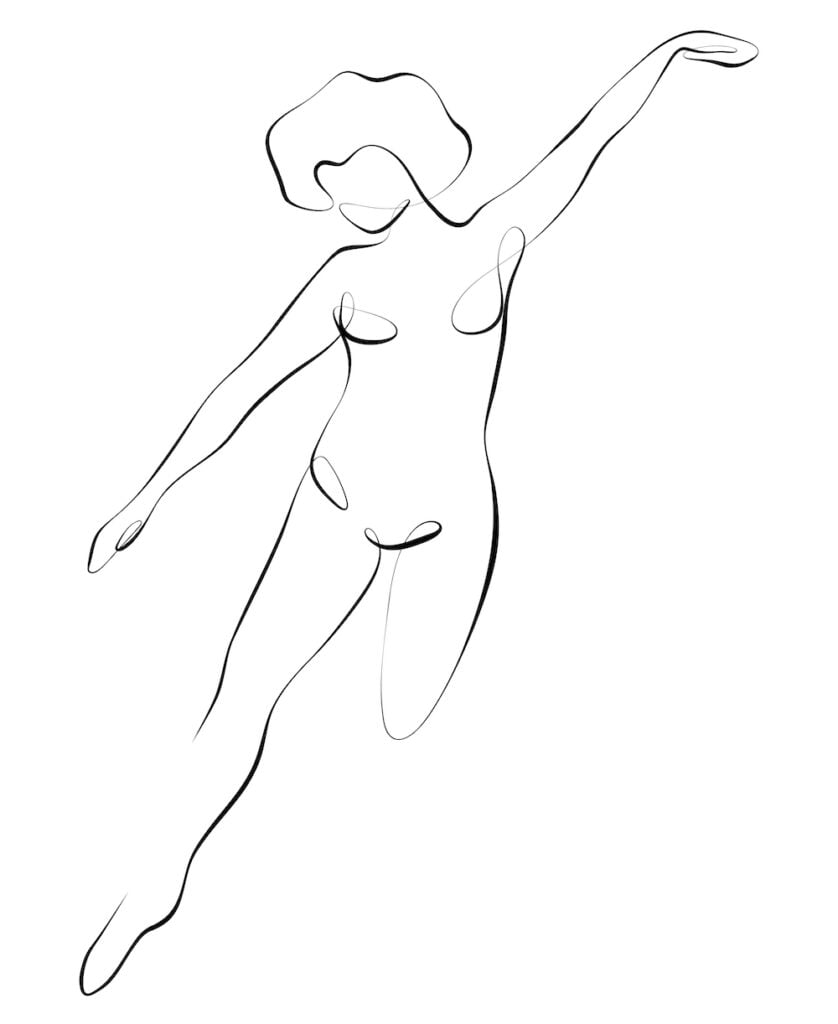 Finally, let's talk about the technical aspects of sending nudes. Maybe you haven't given it much thought, but security matters, especially the app you use to send nudes.
Use encryption – Signal, Telegram, and WhatsApp are all available for iOS and Android and are lauded for their improved security and privacy. These apps encrypt messages, which means that even if someone intercepts a message, they won't be able to see your nudes. You'll need a phone number for WhatsApp and Signal, both of which can destroy messages, and to enable end-to-end encryption on Telegram.
These apps offer benefits over services like Snapchat, which only encrypts multimedia and not text messages.
Still, it can be inconvenient to use a third-party app, especially if your recipient doesn't have the same service. Fortunately, the messaging services you already used might offer some protection. For example, iMessages encrypts messages and lets you undo sending messages such as sexy nudes.
You can enable end-to-end encryption for Facebook Messenger and Instagram conversations. Plus, you can unsend messages on Messenger. Google Messages also offers encryption as long as you both use the app and have enabled Chat Features, but there's no way to unsend something.
For other apps, research their encryption and security information before you use them to send risque photos.
Take all of these tips as suggestions, not hard and fast rules. Sometimes you can take a good nude by breaking the rules. After all, photography is an art!
Hopefully, you've learned something from our tips for taking a nude. We've covered confidence, logistics, and security. Now, you can take the best nude selfies of your life, whether it's your first or fiftieth photo.
Related: How many people send nudes.