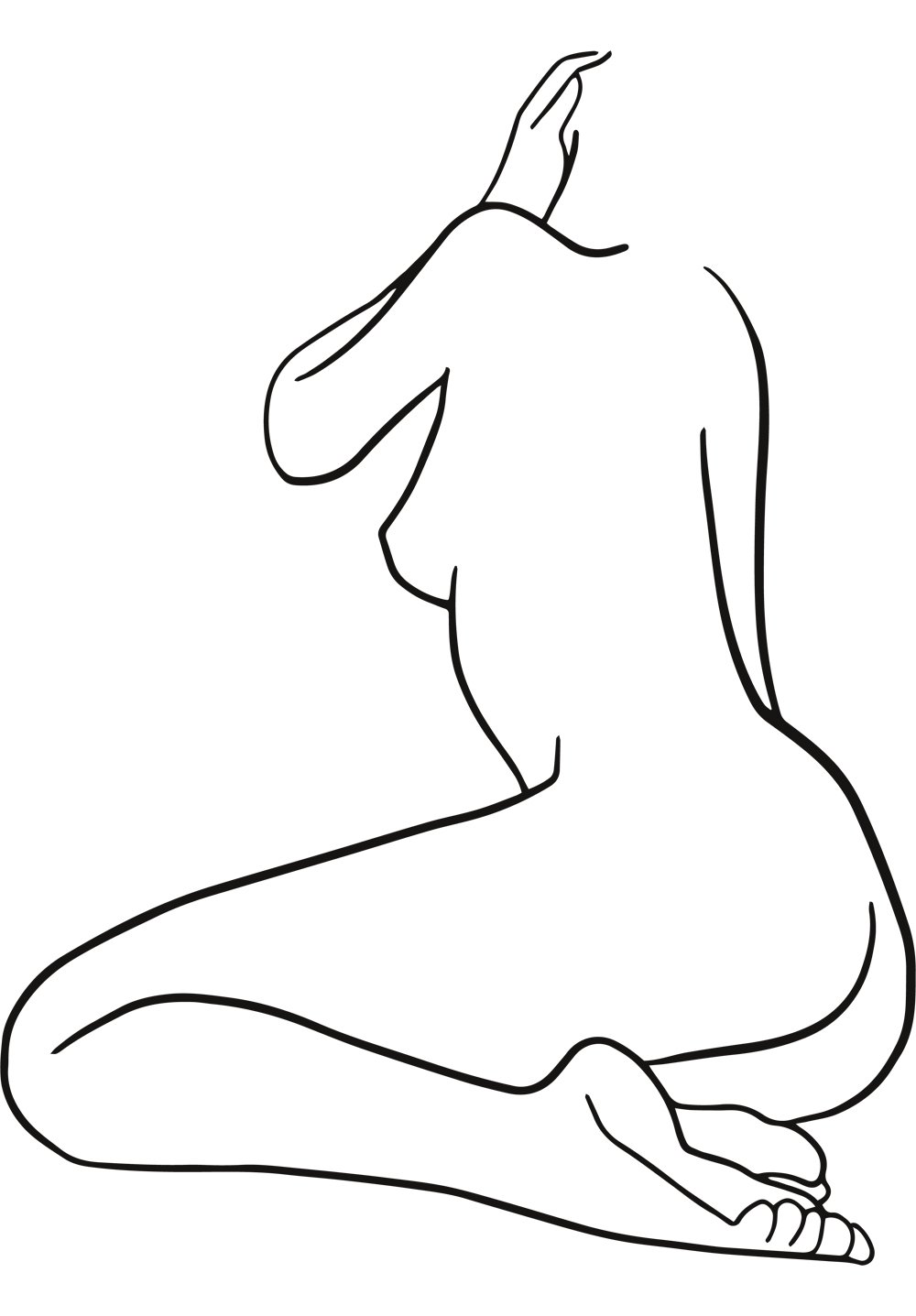 We talked to 104 men & women about their views on morning sex: why they like it, why they don't like it and what makes it incredible. Immediately below, you can read the opinions of 50 women on why morning sex is incredible. Next, you'll find the views and experiences of 35 men on having great morning sex. Of course, not everyone likes morning sex, and that why we included feedback from 19 people who do not like morning sex.
50 Women Explain Why Morning Sex Is Incredible
Below you will find feedback from 50 women on why they like morning sex and the tips they use to make it great:
It's the best way to wake up. A hard cock between my butt cheeks, growing harder and longer as he gently wakes me up with morning kisses!! It just started the day off with the best smile and mood.
It's intimate and spontaneous. It's a nice way to spice up your blow job skills. Also makes me feel pretty and that I am still sexually attractive to him when I wake up.
It's satisfying to wake my partner up with a fabulous blow job!
I love morning sex, especially on holiday. You have the most energy and you can go back to sleep if you want after it. I love feeling drowsy and get turned on. Also, his penis is harder in the morning, it's quicker and more passionate.
I think morning sex is very good because there isn't a lot to prepare for–easy access and both relaxed & refreshed from sleeping.
The calmness and passion.
For me, it's a state of mind. When the morning starts with pleasure then there is pleasure all day long. I feel relaxed, satisfied and confident.
Spooning and grinding against a hard cock, hands caressing my body, neck kisses, and gentle whispers telling me how beautiful I look when I wake up. The intimacy and close connection it creates when still not properly awake and my natural beauty is desired.
Morning sex always trumps all other times of day for sex. The man's libido is highest between 6 am and 9 am. I am not sure why it feels so much better for me in the morning. Maybe because his sex drive makes his desire peak and it's usually before the children are awake.
Just waking up next to someone you love and having sex first thing in the AM is great.
Waking up to him going down on me. Makes you feel like you are the first thing he wants.
The sensation is so much better if you begin when you're barely awake & your mind is a clean slate.
When it starts sweet and loving.
I LOVE morning sex, it's my favorite! Waking up horny and half asleep to roll over to a naked body is the very best! Taking it slow in a groggy state to enjoy foreplay and please each other is very satisfying. Also starting your day with an orgasm is very pleasurable.
When we have the whole day to our selves get up make coffee and come back to bed I feel more alert and relaxed without anything to do. There is more time for foreplay and a deeper connection. We try different angles and find what feels really good.
It's almost a continuation of the night before and sets one up for the day.
We wake up filled with sexual excitement, kind of tired, and our hair is messy, and the uplifting morning light in the bedroom makes it better than evening sex.
I am more aroused first thing in the morning, well-rested, and ready to go.
He wakes me up by touching me or going down on me and we make love until we both climax. Then we cuddle and fall back to sleep.
I love knowing that I'm the first thing he wants in his day, that his first thought or feeling is the desire to be with me. The most satisfying morning sex is always after a night of intense, rougher passion. Sweeter, gentler, slower morning sex that extends the pleasure and reaches the other end of my spectrum is the best.
I like any and all morning sex. It is when I am the most relaxed so orgasms are easier for me.
He can go a lot harder and longer.
Morning anal sex is so good. I love it. I don't why but my butthole feels so relaxed in the morning and I'm kinda horny when I see my man lying naked next to me. I prefer doing anal in the mornings.
I love when my partner gently kisses me to wake me up and then licks my clit until I'm about to climax and then fucks me.
I just naturally wake up horny.
The sleepy playfulness.
'Cause I'm on top and in control.
When I'm still asleep and he slides right into me and wakes me up!
When you wake up horny, your sexual desires are 10x more intense. Every touch is like a rush.
Who needs caffeine when there is sex?
I always feel the most vulnerable in the morning and I like to be dominated in the bedroom.
The best morning sex I've had is when I can't sleep at night and I'm up super early. A good pussy eating or a nice fuck always makes me feel better.
Silent spooning cures a hangover.
It's so warm and wet in the morning.
It's pleasurable because I'm in love with that person and there's nothing sweeter in this world than to sense him, us, before the day begins.
Love morning sex. Usually, the guy is feeling needy and sensitive.
Waking up next to your lover feeling an overwhelming feeling to please him in any way possible.
The best morning sex is intense and passionate and leaves both parties absolutely giddy about each other for the rest of the day. Best way to start the day!
Usually, my partner gets up early for work, so my mission is to keep him in the bed as long as I can, so we play this little game… If he ends up late for work, I won!
I'm very sensitive in the morning, it's like my clit and vagina are already pre-aroused. Morning sex is a big treat.
Because it literally connects dreams to reality.
When we don't have to rush to work… And we both get messy.
Morning sex with my partner is fun because he still acts like hes not trying to initiate it but I can feel him getting hard against my butt. And we usually tease each other until we start actually getting into it.
Drowsy sleepy sex is erotic.
Morning sex, more relaxed, full bladder I believe leading to intense orgasms.
I love morning sex! The wiggles and stretches and pretending to still be asleep is always fun.
My partner likes to cuddle in the early morning hours, which of course revs my engine a bit when he gets touchy-feely. He sometimes starts a tickle war which gets my adrenaline going, and the best sex is when you are thoroughly aroused with a boost of adrenaline.
It was nice to see my man's expressions and for him to see mine and he can see my body more with the sunlight coming in. It made us feel really connected to each other.
Because I'm in love with him every time we talk or I see him I instantly feel horny.
35 Men Talk About Why Morning Sex Is So Enjoyable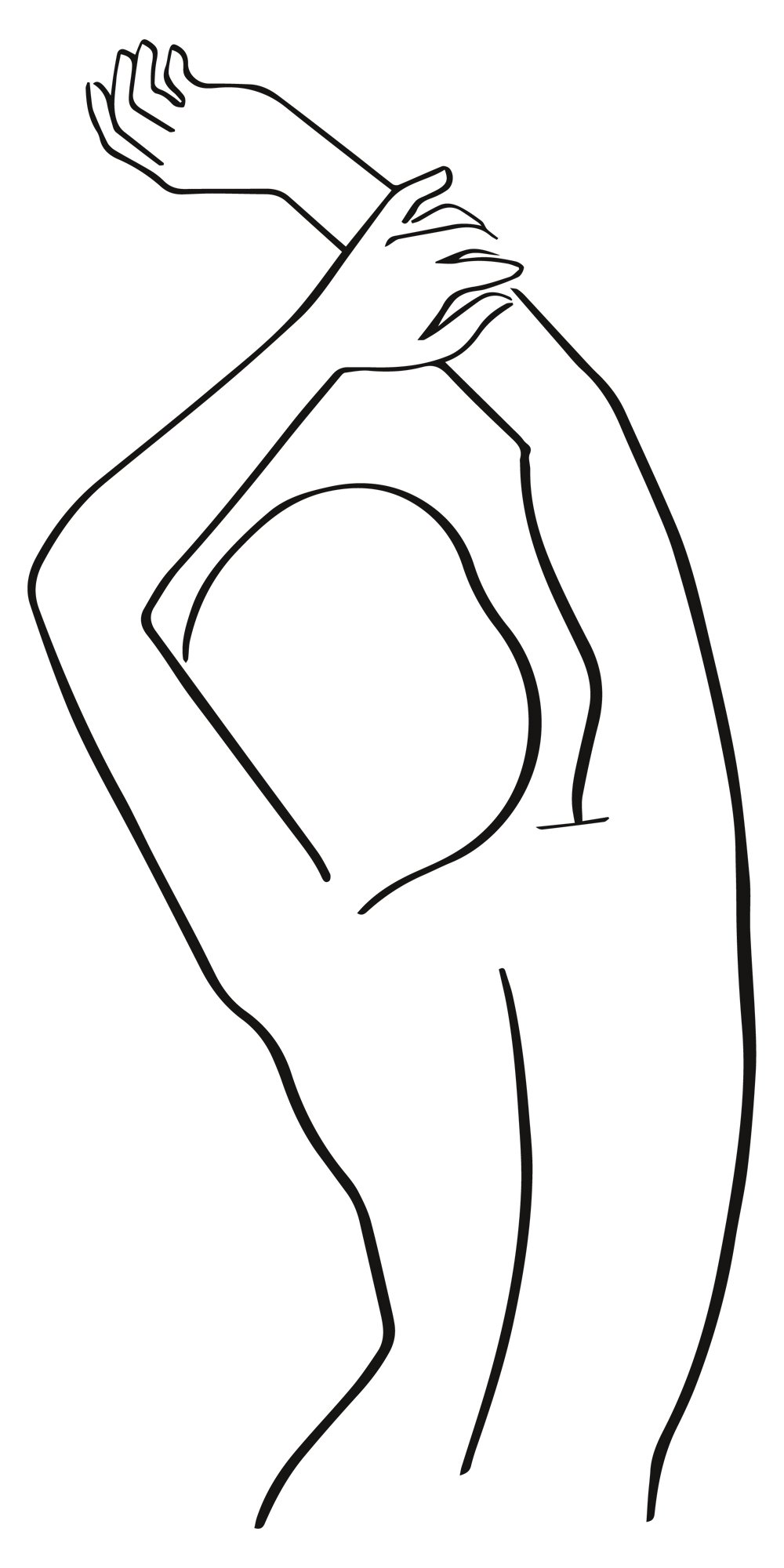 Then we talked to men about why they like morning sex and what makes it great:
Morning head is great because it's not expected.
It's like waking up and working out while still half-dazed and asleep.
When she's still soaking from the night before.
My partner feels the horniest early in the morning.
It takes longer to cum and also my partner can cum multiple times.
In the morning she is fresh, you are fresh, and the sex is a good way to start a day.
When I wake up is when I'm the horniest.
It gives you complete intimacy before the stressors of the day.
Because its romantic.
When I'm in a deep sleep and l wake up with my hands playing with my girl's wet pussy. The best sex is morning sex hands down.
The spontaneity of it all is the best bit. I don't find it has to be too long, just 3 or 4 minutes and all's good.
I love morning sex; a great way to start the day. It gets the blood pumping. It's usually faster because we have to get to work. Everything is natural, my lady is soft, supple and I love starting her day feeling special.
Because my dick is already hard and she doesn't know its coming.
When you wake up after a long night of sex and its rock hard and ready to go again. It's primal.
Morning sex is always an exciting way to start the day plus she seemed to have fewer inhibitions.
When I wake up beside her and just have her all to myself, it is very satisfying. Love when I am inside her, and time doesn't matter.
When she starts the day riding me and my cock is so hard, to begin with, we barely need to exercise after that. Refreshed and ready for the showers! No better time to tell her how much you love her.
Sleepy, warm, comfortable, emotional connection, feeling loved, empowering.
It is very intense and organic. We wake up, look, at each other, and just started screwing. It happens often especially when we're on vacation.
The best morning sex is when my wife wakes me up with a hand job and proceeds to ride me when I became hard. It's great because my mind is clear and to see her body first thing in the morning is awesome!
All morning sex is good. It's nice to wake up next to your partner when you are both naked and cuddle up next to her and just gently start running your hand over her and slowly start to feel her body get excited. Her nipples get hard, her pussy gets wet. She rolls to a position where I can touch her breasts more easily and she opens her legs so I can play with her pussy…
The most satisfying morning sex is after a night of sex. Several times, after an intense evening of several rounds of sex, waking up in a cuddling position, and it's easy to go another round as if a continuation of what happened just a few hours ago. Then go back to sleep for an hour or so before starting the day.
Her pussy feels hotter.
The reason morning sex is very satisfying is that the body and mind had some rest and the level of tension in the nervous system is very low. This causes the body to absorb and enjoy sex far better and deeper than when the body and mind are full of tension from all the activities and emotions from a full day's events.
Feeling of closeness and acceptance (she's there and available for anything).
Waking up with my lover beside me in all her glory, looking sexy as hell and just sliding on top of me and taking me deep inside.
To start the day with the love of your life so sensually makes the rest of the day better.
Shower sex is great in the morning — and water sports.
When I'm refreshed from a good night's sleep during which I had dreams of having sex.
The rush of having to finish somewhat quickly and knowing that if I pull her hair and make her messy, it could be seen by her coworkers was arousing.
The best morning sex is that groggy, gropey, lazy slow fuck. Something about laying there, intertwined, slowly fucking without saying much feels so intimate. When we have sex at night it's often a large production. Toys, lingerie, lube, erotic fantasies, etc. but morning sex feels more…cuddly maybe? More loving and sensual? I love it for really connecting on an emotional level with my wife.
I love it when a girl wakes me up because she wants to have sex. She starts touching me, touching my dick, and before I am even really awake she has that dick in her mouth getting it hard and ready. It makes me wild.
Before I moved in with my partner, I would drive every weekend to her house, we would be up half the night having sex, then wake up in the morning for another round, she's unbelievable.
19 People Explain How Morning Sex Can Be Unsatisfying
Of course, not everyone likes morning sex, so you should also learn why some people find it unenjoyable:
During morning sex you cannot kiss as the morning breathe may be atrocious.
When I am stressed about being at work at a certain time.
If I feel gross from sweating in the night (from being too hot in the summer for example), it's hard to get into it.
Monthly cycle cramps before having a chance to take Tylenol or model. Back pain. Or the children waking up during morning sex. Side note: Powerful tips for having great sex on your period.
Sometimes it takes longer to really get into it if you're not ready to wake up.
If they aren't a morning person and wake up grumpy. Although sex can sometimes change that.
When it's like a quickie and he's rushing out the door to leave. Makes you sort of feel used.
Sometimes there will be a slight undesirable scent from sex the night before. I really don't mind because I know I am smelling our lovemaking.
If I'm really sleepy it's hard to be in the mood.
If my partner is just going through the motions/isn't really into it.
When I'm not in the mood and he is trying to get me into it. Especially if I was tired from the night before.
If he wants anal and I haven't pooped.
If I'm not fully awake and he hasn't taken enough time to turn me on. Then it's uncomfortable. Or if he rips the sheets off me and I get cold.
Sometimes I don't have morning wood and it takes a while.
It varies from partner to partner, how it is approached and subtly requesting it. If I'm not willing, please don't force it. But not being ready isn't the same thing as not being willing.
Just that my mind is in 6 other directions. So, it's hard for me to get really into it, let alone finish.
The urine smell and taste if a partner wants oral sex.
When my bladder is full and I haven't peed.
When I get my period.
The Bad Girls Bible View On Morning Sex
Before I share our top 8 tips for having great morning sex, I want to share some of the additional benefits you'll experience from having morning sex.
There are plenty of pluses to having sex in the morning.
You start the day off in a good mood.
You'll carry that "after sex" glow with you to work or school!
No one has to sleep in the wet spot.
It can take the place of your morning workout.
Sunlight drifting through the shades can be quite romantic.
You're not thinking about the sleep you're missing out on because you're already well rested!
You don't have to worry about wrinkling clothes you might want to wear again.
There's no need to worry about looking your best first thing in the morning.
Oxytocin, which is released during sex and cuddling, helps you feel close to your man all day long.
Morning sex three times a week may even reduce risk of heart attacks! Source.
The increase in testosterone men experience in the morning may help him last longer.
There's no lack of reasons why morning sex is awesome. That sleepy feeling can make the whole thing seem pretty surreal, and you might be more animalistic before your brain kicks into a more "human" mode. While you might normally reach for a cup of coffee, consider morning sex, instead.
Sex in the morning might be a good option if you frequently find yourself nodding off at night before you and your man have a chance to strip each other down. And if you do wind up finding time to fool around more than once during the day? Then more power to you! So set your alarm 30 minutes to an hour earlier. You don't even have to let your man in on what's going on if you know he'll be down for morning sex!
Which brings to mind the question of whether it's okay to wake your partner up – or be woken up – with sex. It can be hot to be roused from dreamland because someone's slipping hands inside your panties, groping your breasts or fingering you, but it's not for everyone. If this is something you're open to, let your man know beforehand. And if you'd rather get sleep for your big presentation, let him know, too.
Make sure to find out where he stands on the issue because, contrary to popular belief, all men don't want sex all the time! Consent is important, even if you've already had sex one or 100 times, even if you're in a committed relationship. It's so important, we can't talk about things such as BDSM or drunk sex without mentioning it!
Morning sex is a go. How can you make it awesome? Read on!
1. Let Him Know You Want It
One way to let your man know you're okay is by sleeping without underwear – or without anything at all. There are other benefits to sleeping naked, too. Even if you don't wind up having sex, you'll feel pretty awesome sleeping naked.
You can also encourage him by pressing your body up against him. What woman hasn't taken advantage of spooning to encourage her man to get in the mood? If you find that sleeping naked gets you horny, you could even start by masturbating. Once your man is awaken by it – a few strategic moans can help – he can join in. Or maybe you'll just stick to mutual masturbation. It can be incredibly sexy!
2. Keep Condoms On Hand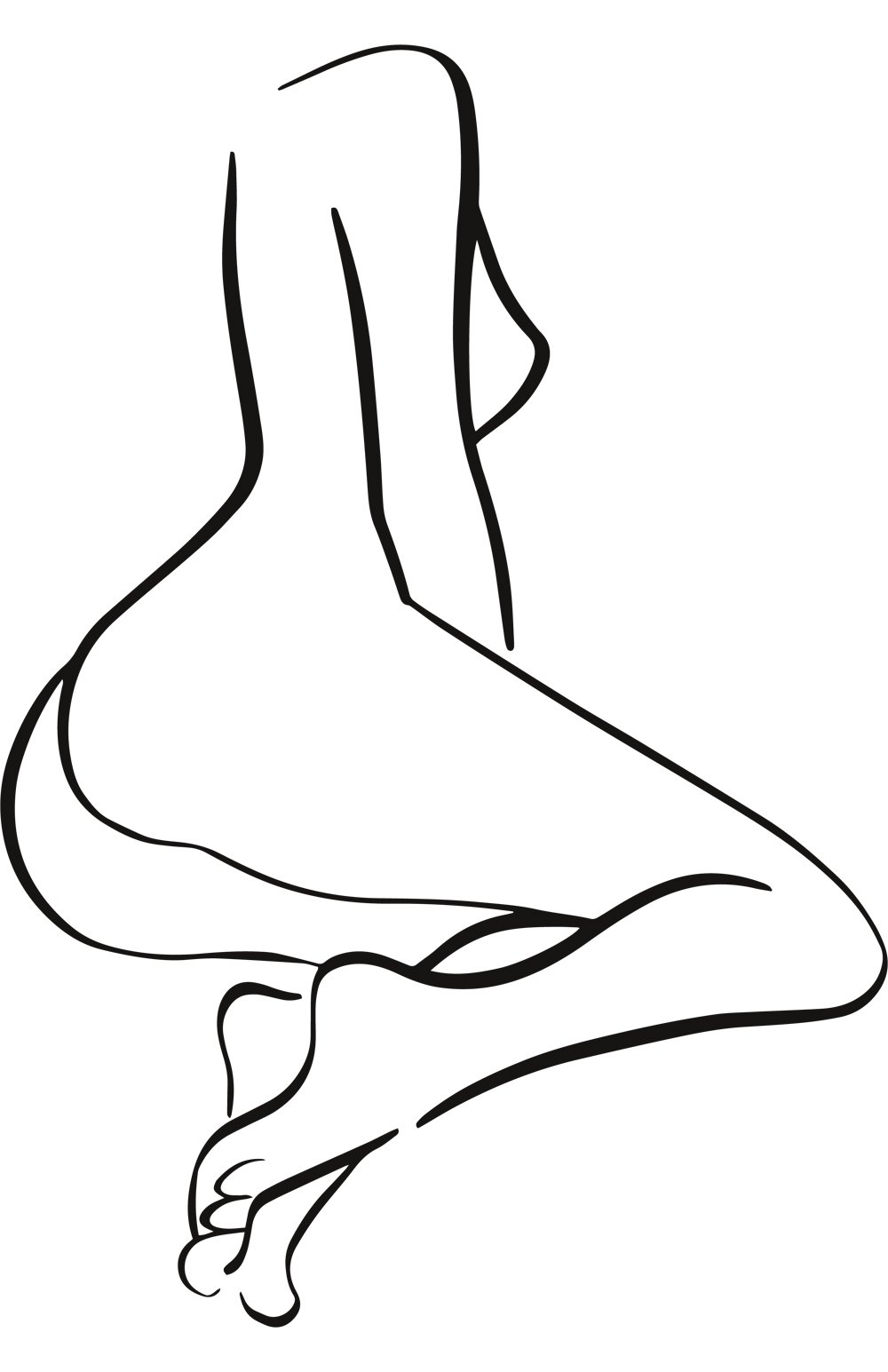 Many people keep condoms or other types of contraception readily available in the nightstand drawer. It's especially important to remember to use birth control when you might not fully be awake. Contraception such as the diaphragm, Nuva ring or sponge can be inserted beforehand,which might be useful when you're in the mood for morning sex.
3. Try It Outside
If you live in a place where the mornings are warm, sneak outside for a quickie – more on that here – on your patio furniture or try having sex in your sun room. As the sun rises, you'll get a great view. It'll feel great, too. If there's a risk of being caught, you might enjoy it even more! But you've got to be careful when having sex outside.
4. Serve It With Breakfast
This one works when you're the one who typically wakes up first, but making a point of feeding him in the morning if that's not normally your routine as can show him how much you care about his pleasure. You can get breakfast started, and when you let him know it's served, be naked when he enters the room. Take a few precautions. An apron protects delicate skin from oil splatters. And you might not want to make anything hot at all if it's going to get cold as you fool around.
Something silly like holding donuts over your nipples can indicate that you're what's ready for the taking. You can also use the counter or table as a prop during your lovemaking session. The Burning Man position is great for this. Plus, you can lean over the counter for rear entry or anal sex positions.
5. Surprise Ride Him
Of course, many men have boners in the morning due to high levels of testosterone and increased blood flow during sleep, which makes morning a perfect time to ride him. Plenty of men would love to wake up to a morning surprise like this.
Consider reverse cowgirl, too. This position helps to deal with that morning breath issue. Plus, you get a different angle and you can control the depth and speed of thrusting. It's understandable if you feel self-conscious when it comes to being on top during sex. Read our tips for getting rid of anxiety when it comes to riding your man to increase your confidence in that area.
6. Wake Him Up with Oral Sex
Another way to make sure your man wakes up happy is to rouse him from slumber with your our mouth on his cock. Check out our techniques for giving a killer blow job. Of course, waking up to your man moving between your legs is just as nice, so you can drop a few hints that you'd like to wake up to this.
Also, if you're a guy reading this, you may want to consider waking your female partner up with oral sex, as such a large majority of women like receiving oral sex.
7. Keep it Relaxed with Spooning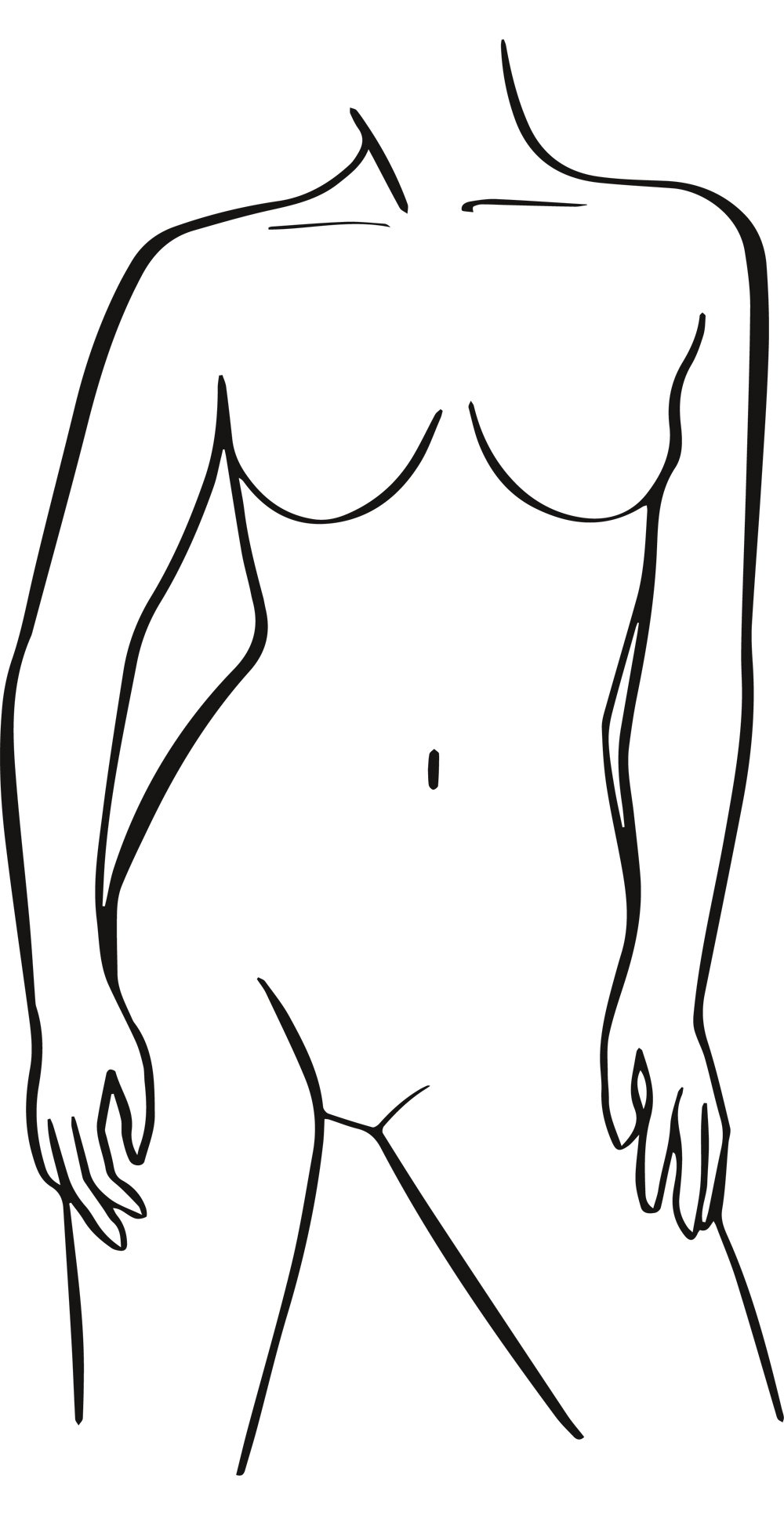 Morning sex is awesome because it's often 'sleepy' and lazy, and you don't need to do any sort of gymnastics because you're not fully awake yet. This is one reason why spooning is such a nice position. You can be close to your partner, and either of you can stimulate your clitoris, but you can keep the pace relaxed. Plus, you don't have to deal with morning breath, which can definitely be a mood killer!
8. Do It in the Shower
Another option is to have sex in the morning while you're in the shower. Shower can can be incredibly sexy when done right. Make sure there's no chance of slipping, which could lead to injury. If you want, add a waterproof toy, and plenty of silicone-based lube (because water isn't actually good for your natural lubrication), you're good to go. Check out all our advice about shower sex.
Hopefully these suggestions give you some ideas of your own, whether you're new to having sex in the morning or you're an experienced pro. If it's something you don't normally do, your guy might be receptive to your advances. Or you might realize it just doesn't work well with your schedule, and that's okay, too. There's no one way or right time for you to have sex, which is why experimenting is so much fun!