This discreet newsletter will teach you how to make him cum hard, give freaky oral sex & make him scream your name in bed. Click here to get it.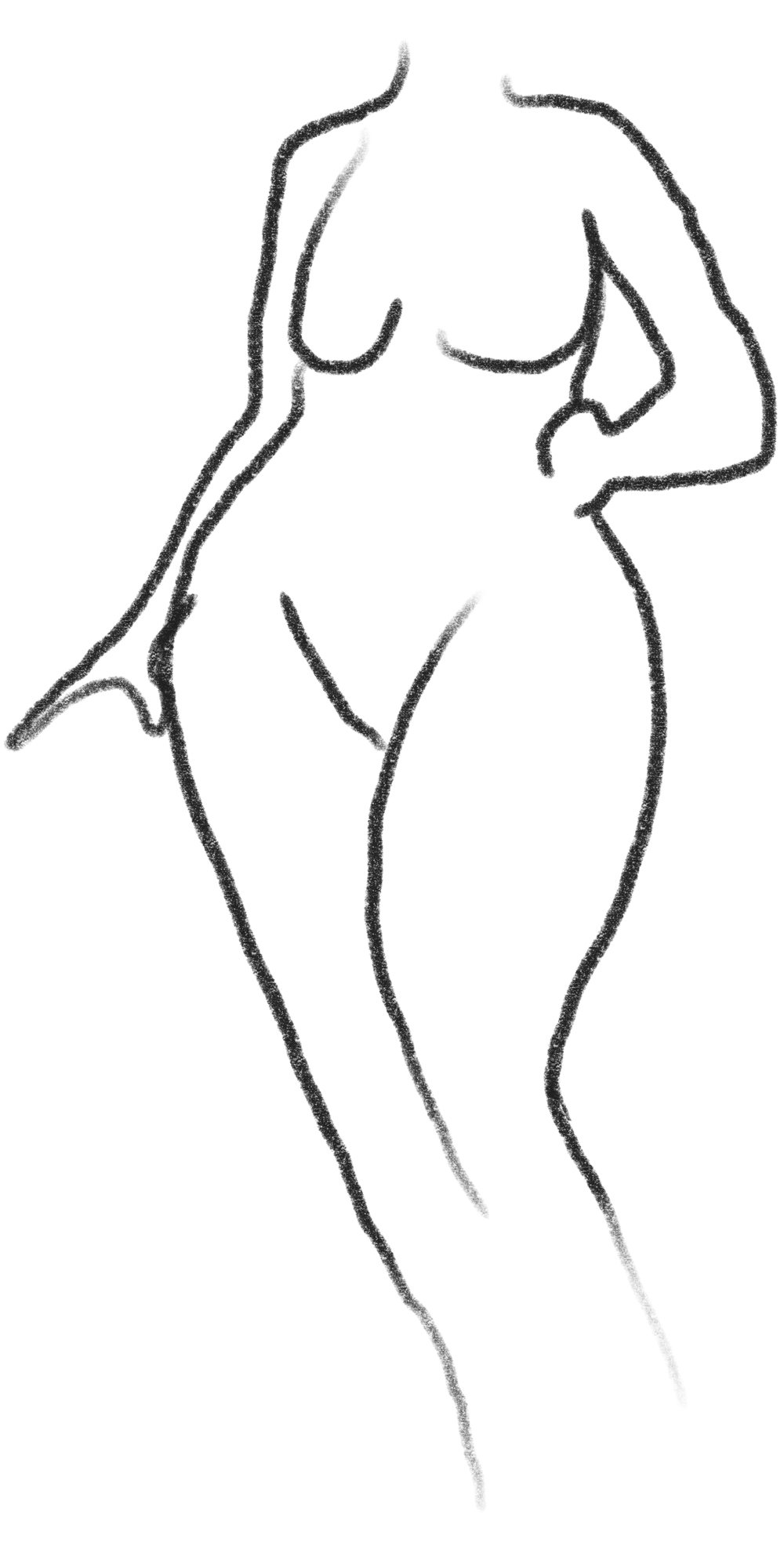 We asked 65 people what a vagina feels like. Their descriptions of what it feels like are fascinating. You can jump straight to their descriptions by clicking here. Alternatively, keep reading to learn the science behind how a vagina feels, why it's not just a hole and why pocket pussies are a lousy alternative to your partner's vagina.
What Does A Vagina Feel Like?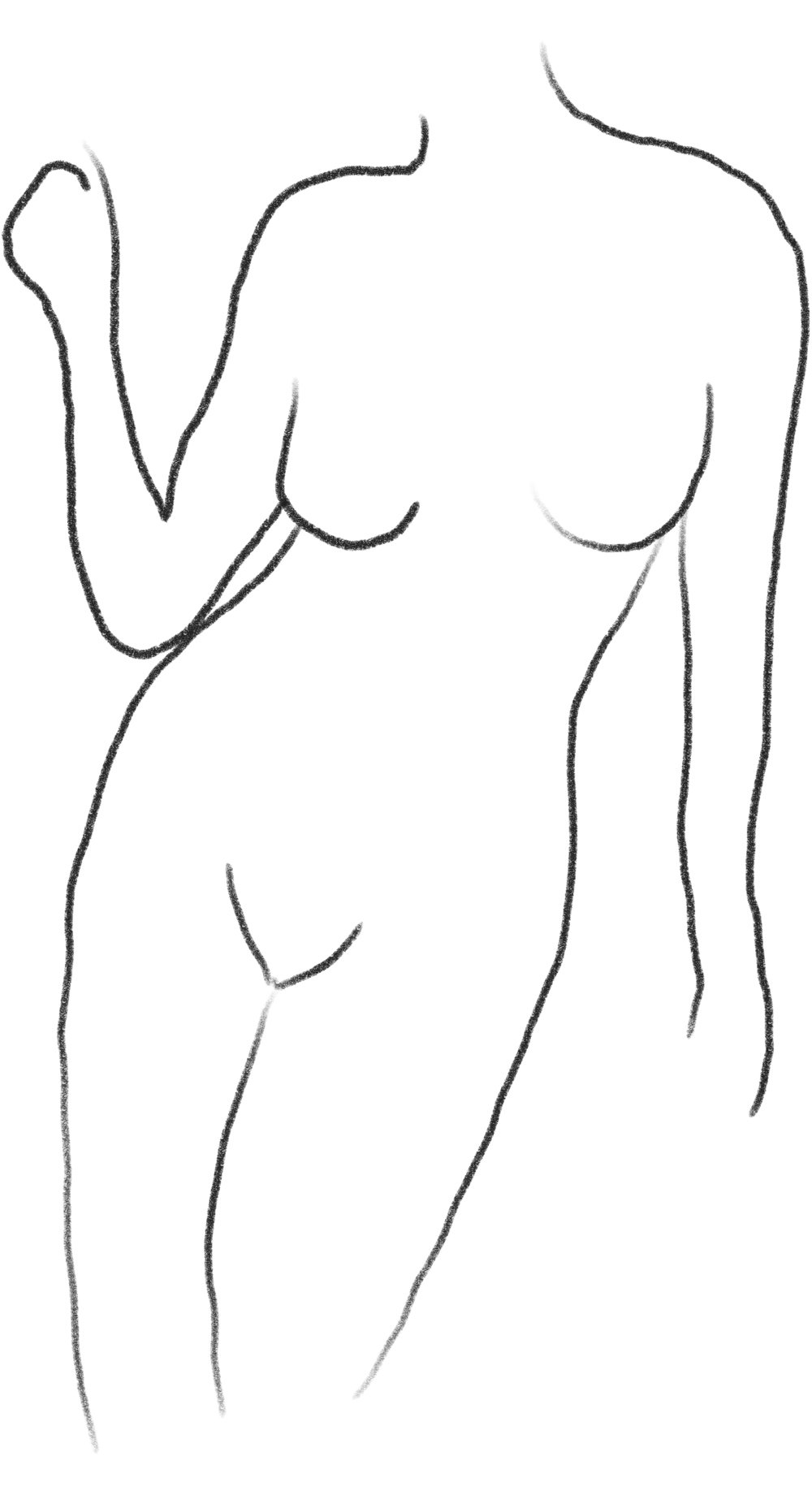 The tissue that lines your vagina is actually a mucous membrane (mucosa [1]), and your vagina isn't the only place that has it. Run your tongue along the inside of your mouth, and you'll be feeling another mucus membrane [2].
Side note: If you are currently struggling to orgasm during sex or masturbation, then you may want to learn about the Easy Orgasm Solution. It will teach you how to have multiple vaginal and full body orgasms during sex and masturbation. It works even if you currently struggle to orgasm during sex or when masturbating. You can find out more here.
It's moist (when healthy) and feels slippery and soft. But you can also feel the bumps and ridges along the top of your mouth, and similar textures can be felt in vaginas. In fact, your G-spot usually feels like a series of bumps in a valley [3]. So if you've been looking for your G-spot, use your fingers to feel around for something that feels somewhat similar to the roof of your mouth.
Learn how to have a G-spot orgasm.
When you're aroused, the G-spot swells [3], but it's not the only thing you can feel "through" the walls of your vagina. In fact, we recommend inserting your fingers and feeling around to become familiar with your vagina even if you aren't looking for your G-spot!
Your pubic bone is located toward the front of your vagina [4], usually in front of your G-spot, so you'll need to hook your fingers (or a toy) behind the bone to access your G-spot. The location of this bone can make you feel tighter to a partner during sex, but that pressure isn't necessarily a bad thing!
If a partner penetrates your vagina and something (or someone) else is in your anal tract, your partner can feel that. The same is true in reverse, so why not try anal sex while masturbating vaginally with a vibrator or your fingers? It can give your partner pleasure, too!
Related: If you want to give your man back-arching, toe-curling, screaming orgasms that will keep him sexually addicted to you, then you'll find them in my private and discreet newsletter. You'll also learn the 5 dangerous & "dumb" sex mistakes that turn him off and how to avoid them. Get it here.
Your vagina ends in a narrow passage known as the cervix. Your cervix dilates up to 10 centimeters when giving birth [5], and it's where an IUD is inserted and the strings hang down from afterward [6]. If you can reach your cervix, it may feel like a bump with a little dimple in it. You should feel your strings if you have an IUD.
Having trouble finding your cervix? It might be easier to find if you squat.
During sex or masturbation, a penis or toy may hit your cervix. Many women find this uncomfortable; although, some like the sensation provided by deep stimulation. Some women can even orgasm from cervical stimulation.
Note: There are many different types of vaginas.
It's Not Really A Hole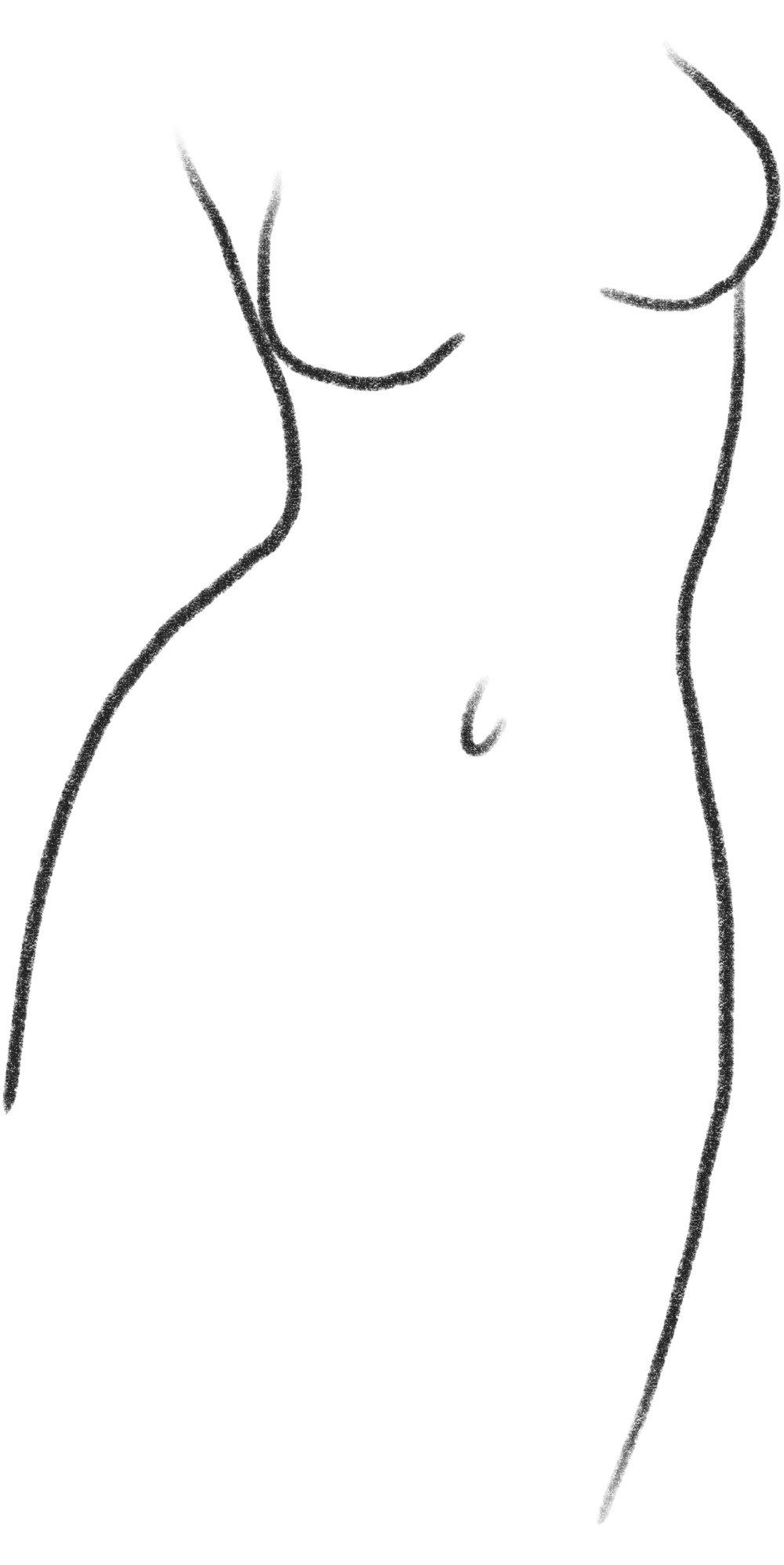 Your vagina is capable of stretching to a certain extent. Your vagina is what is known as a potential space [7] [8] [9] [10]. When nothing (a penis, tampon, fingers or toy, for example) is in it, the inner walls collapse against one another. They only expand like a balloon when something penetrates your vagina. This ballooning can make your vagina feel deeper and is one reason why you can handle toys and penises of various sizes.
The elasticity of your vagina means it returns to its collapsed, normal size after your remove the toy or even after giving birth. This is one thing that makes fisting possible. Discover why people like fisting and how to do it right.
If a vagina wasn't a potential space, the answer to the question "What does a vagina feel like?" would be far different!
Pocket Pussies Just Don't Cut It
With as much as we know about how a vagina feels and works, you'd think we could mimic it pretty well, right? The answer isn't as positive as you might imagine, however. Many toys for men seek to imitate the vagina in texture and use lube to mimic a vagina's natural moisturizer. Many of them feel quite nice, and some may even have suction or offer a more intense texture than a natural vagina, but it's not easy to copy that exactly.
Men can have different experiences, too, based on whether they're circumcised or not. Circumcision can affect your pleasure, too.
65 People Describe What A Vagina Feels Like
Now that we've covered the basics about what a vagina feels like, let's get to real people's opinions. Here's what 65 readers had to say. And if you have a different opinion on what a vagina feels like, let us know in the comments section at the end of this guide.
It defies physics. It's so tight then spreads open as you penetrate. Once she squirts it's a slip and slide.
Like a sexy and tight pillow of love.
It's like warm apple pie.
I can't sense shit with a condom on.
Feels warm and like a dessert jelly.
It's unlike anything I have ever experienced.
The right vagina should make you feel like you're finally Home. It feels welcoming, warm, and a place you don't want to leave.
Smooth and slick. The G spot is a little bumpy.
Warm and slippery/gooey, it feels strong around my penis.
When it pulls you in, it feels like a wet soft pillow grabbing at your penis. It's hard to use a metaphor because not a lot of things come even close to the real thing.
It reminds me of the sensation you get when you taste very good food. Related: How to make your vagina taste sensational.
It feels like trying to pluck a raisin out of a snail's mouth.
Warm, wet… Like a glove.
It feels like a sponge in certain places and the more teasing I do, the more that happens on the inside.
Feels like a wet/moist flower opening.
On the outside, it feels like the gentle lips of a curious horse and the inside is a jelly bubble tea that whispers, moans, and screams hints of sacred knowledge.
A soft hot erotic area.
It is this very warm moist place I would call heaven. It makes me feel like I'm worth a million dollars when we do have sex.
Feels like I'm gliding my fingers into a perfectly ripened peach. Yummmy.
Like a living, moving, loving penis-hug machine, only relatable and personified. It is astonishing what a vagina can do and how many ways it can be pleasured!
They don't all feel the same. Some are tight as hell and almost feel like they are sucking your cock in. Others are not as tight and feel like wet soft silk caressing your cock. Both are wonderful.
It feels like that I am moving my fingers in a pipe of meat.
Feels like putting your fingers in a very small mouth with no tongue or teeth.
Feels like an amazingly warm moist pillow, squeezing ever so perfectly and lovingly.
It embraces the dick, massages it.
Vaginas are tight at the entrance, but once you get past that, it's just a warm and moist grip (a bit wider than your masturbation grip).
A vagina is so smooth like a fresh banana, it's so meatilicious that you could extract it out from the body! It makes me feel like I'm position of greatness.
Feels like a sheath of happiness.
A vagina feels like a moist, wet, warm satin or silk sliding over my penis. It feels absolutely awesome!
Like hot wet magic. I love when the clit swells and especially when I feel her g-spot enlarging as I massage it.
Warm wet paradise especially if it has fat lips it swallows it so nicely.
Warm smooth with ridges wet and slippery. It gets wetter and wetter. But not as smooth as ass.
Soft, wet, mysterious as to what touch she likes this time.
Lovely Velvet.
A vagina can be rough when not lubricated. Related: How to get wet quickly
A vagina feels like a warm hole of pure euphoria.
Soft, but has a ribbed roof area. Makes me feel excited.
It feels like a pleasant envelope of moist heat and flesh, that is in a way a "sweet" sensation, but better.
It feels warm and bittersweet. Makes me feel in control.
A bit like a hot bath. Really wet and tight. While thrusting in and out like a massage.
There are so many parts to explore I can't describe it all in one go. It changes. It responds. If I get it to respond well I feel like a god.
It feels like I put my dick in a warm honey pot. A good blow job can offer the same sensations.
Like a juicy delicious warm fruit.
Like a well-lubed oyster that makes me feel extremely horny. Learn more about lube.
Like a warm, sometimes-hot velvet glove that's moist and pliable. Snug but not restrictive whether it's one finger or my whole fist.
It's like driving a sweet car like a Cadillac.
Slippery suction cup.
It feels like a moisture-rich, soft blanket that has a massage feature. I feel loved, wanted, excited, and turned on when I'm receiving from a vagina.
I can feel the walls contract as she reaches climax. The tightness is dope.
For me, a vagina feels soft and supple. I love feeling how wet it can get before being penetrated and I go absolutely wild when I can feel her vaginal walls swell and contract from arousal.
It's like a rasgulla for me, a spongy material which when eaten gives you pleasure and to your partner as well.
Soft at first and rough as she is ready to explode, so tight it pushes me out. Amazing.
Feels like the inside of the cheeks of your mouth.
It feels like I am melting.
It feels really warm, like a furnace.
A ridged and bumpy texture, wet, pliable. It makes me feel like I never feel anywhere else. It makes me feel close to my partner.
Slippery and multilayered.
Like a bowl of hot thick oatmeal.
A vagina feels like a deep tunnel. Tips for pleasurable deep penetration.
I cannot even explain the feeling of a vagina. It is fucking magnificent!
Throbbing.
It feels like ripe breadfruit that you're fucking.
A warm ocean full of love.
It depends. They feel different depending on the woman and her state of arousal. Always gloriously warm. Best after the woman has climaxed.
I don't know how to put it but I love vagina with all my heart.
How A Vagina Feels When Wearing a Condom
Using a condom is necessary to prevent the spread of STIs and to protect yourself from pregnancy, but it can dull the sensations of sex — for both partners. It can feel plastic-like and not warm and wet. However, condoms have come a long way. They're now thinner than ever, and many of them transmit body heat to minimize the possible reduction of satisfaction.
You can can also go in another direction and choose textured condoms. They might not feel natural, but they add stimulation that can feel good. Whatever you do, don't ditch a condom just because a man says it doesn't feel good. That's not a risk worth taking. Feel free to roll a condom on if you want it.
You Can Change How Your Vagina Feels
If you want to feel a bit like a sexual superhero, there's something you can do to change what a vagina feels like for your man: squeeze your PC muscles. Your PC muscles are the same ones you use to stop the flow of urine . Exercises known as Kegels can lead to better orgasms and increased pleasure for you [11] as well as help with issues of incontinence.
Read: 4 Kegel Exercises to Supercharge your Sex Life
Squeezing them during sex can also feel great for your partner! You can squeeze periodically during penetration, right before he's about to orgasm or even in a series of short bursts to see how your partner responds to it. Not everyone likes the sensation, of course, but it might be something that your lover finds enjoyable.
Another way to change how it feels is to switch position! You've obviously experienced positions where you can better feel your man, or he feels bigger. Spooning is one such position.
Switching sex positions has much the same effect for your partner. Some of them make your vagina feel tighter or shorter, and the angle changes, too. What does a vagina feel like in different positions? Try out a few from our sex positions guide to find out!
What Does A Vagina Feel Like When It's Dry?
Despite the fact that a vagina is something that many men go to extreme length to feel, it doesn't always feel good. This is especially true if a vagina is particularly dry, which is can be during certain stages in your life or when you're not properly aroused and attempt to have sex. You've probably been there: your partner is trying to slide into you, but it's uncomfortable or even painful for the both of you.
Some women are naturally dryer than others, and there's nothing wrong with this. But this doesn't mean there's nothing you can do about it. A personal lubricant adds moisture and makes things slippery. Not only does this feel better, but using lube can help to prevent tears that could become infected.
Plus, you can choose from sensation lubes that enhance the experience.
What A Vagina Feels Like when It's Too Tight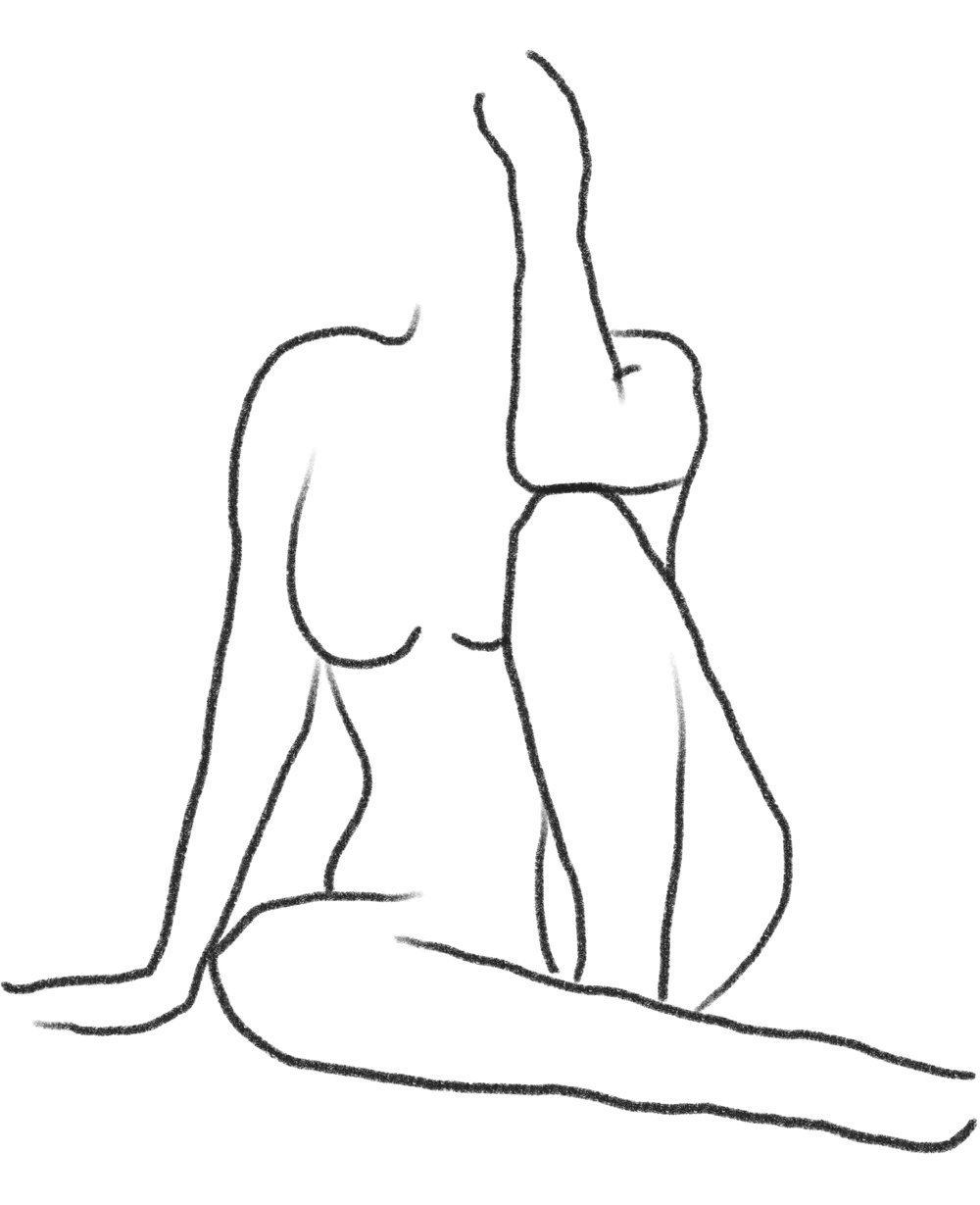 Although it might seem like tighter is better, that may not always be the case. If your vagina feels too tight, it can be uncomfortable for your man. It feels none too good for you, either, if you're trying to stuff something or someone into it. Again, this can lead to tearing.
Typically, vaginas stretch to accommodate things going into and coming out of them, but some women have difficulty due to a condition called vaginismus. Any sort of penetration makes the vaginal muscles contract, making penetration difficult or even impossible [12]. Vaginismus can be something you're born with, but it might also develop after long periods without penetration. Abuse is also one factor in this condition.
Treatment includes physical dilation, which may eventually enables a woman to insert a tampon, use a toy or have sex. However, penetration isn't always possible, and some women with vaginismus – and their partners — need to focus on activities that don't include penetration. This may mean
Although vaginas can feel good, there's no reason why you can't still enjoy sexual intimacy with your partner if penetration isn't an option.
It's Not Just Physical
Okay, so if you googled "What does a vagina feel like?", you probably mean literally. But if you ask people who enjoy penetrating vaginas, they'll probably reply with some surprising comments. Some people feel especially powerful when inside a vagina. It's not just the physical sensations that do it for them.
And still some people can't describe it in words very well at all. They simply know that it feels amazing. Some might even describe the feeling as heavenly!
Recognizing what a vagina feels like and how amazing it is should make you feel pretty powerful, too. It's one of the many ways in which your body is fantastic and deserving of your love and respect.
This Woman Finally Learned How To Orgasm Easily During Sex. At 42 Years Old. Here's How...
I want to tell you about my friend Karen.
Karen came to me one day. She was hysterical.
She told me that her marriage was falling apart because she and her husband didn't have satisfying sex.
Every time they were intimate, Karen was faking her orgasms. It turns out she couldn't orgasm during sex.
In fact...
She never had an orgasm in her entire life. Not one!
This left her feeling embarrassed and ashamed. And...
She completely hid this from her husband. Thankfully...
It turns out that there is a way for any woman to orgasm. Easily. And have multiple vaginal and full body orgasms during sex and masturbation.
I shared the process with Karen.
After she followed the simple process, she could barely come to terms with how...
Quickly and dramatically her sex life changed.
We met up a few months later and...
She would not stop talking about it,
"I thought I was one of those women who couldn't orgasm. I used to think I was 'broken' and 'unfixable.' This saved my sex life, and that saved my marriage."
Even if you currently struggle to orgasm during sex or when masturbating, this process will also work for you.
And best of all, you don't need to do anything weird or uncomfortable to start having the best orgasms and sex of your life.