I can't publish my most intense and wild sex tips online, so I send them in my private and discreet email newsletter. You can find out more here.
This guide will show you every different type of normal-looking vagina and vulva: vaginas with bigger labia, smaller labia, asymmetrical labia, protruding labia, outie vaginas, big vulvas, big clitorises, small clitorises and more…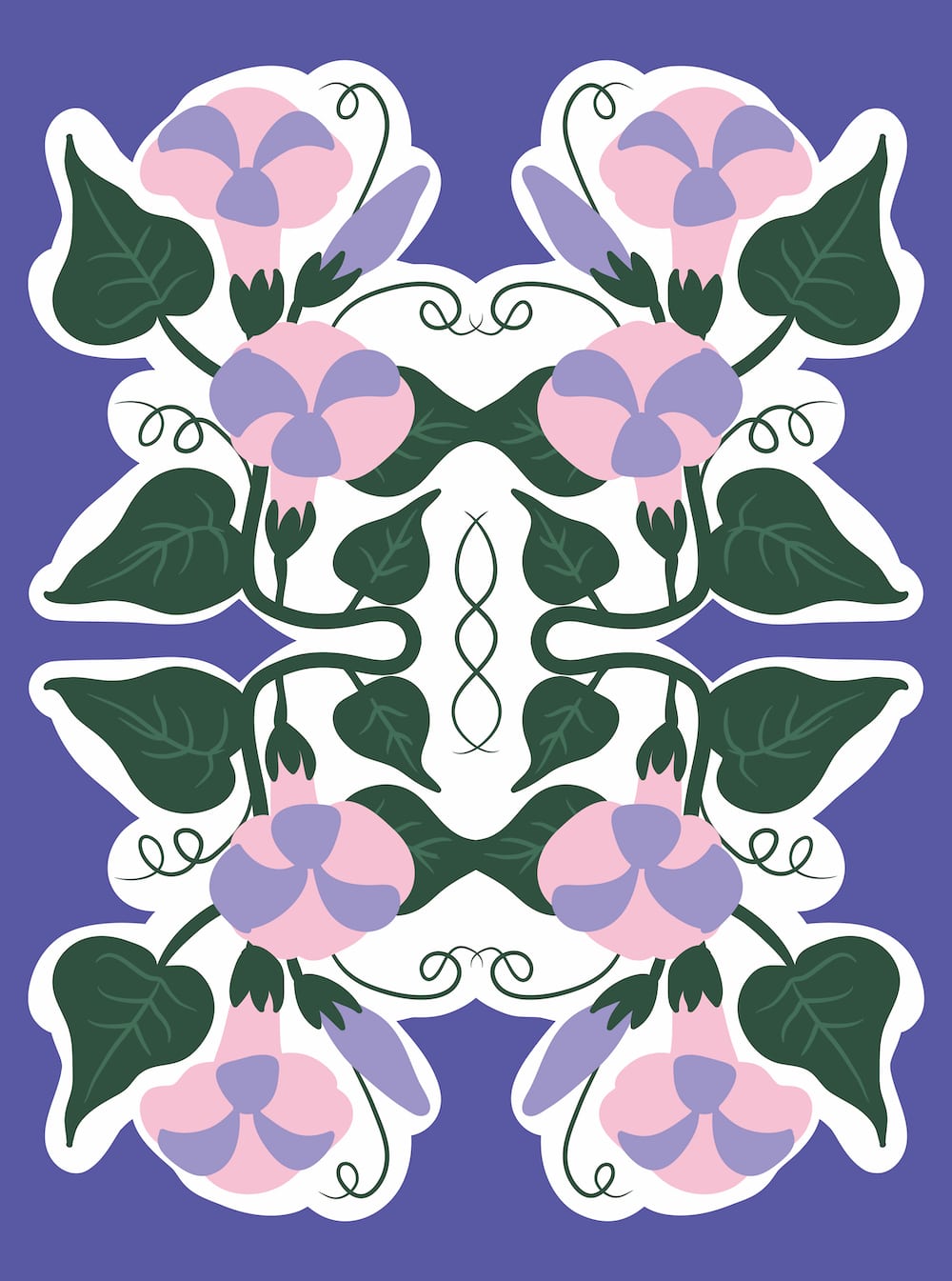 How I structured the guide (click the links to skip to that section):
Side note: If you are currently struggling to orgasm during sex or masturbation, then you may want to learn about the Easy Orgasm Solution. It begins by teaching you the techniques to orgasm easily and consistently. Then you'll learn how to have multiple vaginal and full body orgasms during sex and masturbation. You can find out more here.
We'll start by covering the anatomy of your vulva and vagina…
Vagina Anatomy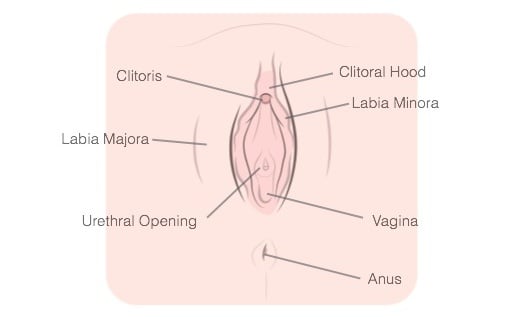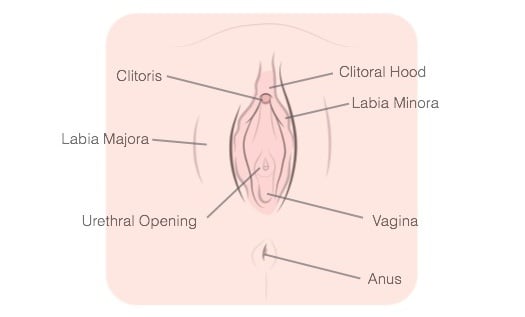 The image above shows the external genitalia of those assigned female at birth. This is the vulva. But people often refer to it as the vagina, which is what we will do in this article.
This image is not supposed to represent a perfect (or imperfect) vagina because there is no such thing as a perfect vagina. The purpose is to clearly point out the different parts of a vagina.
You can see a bunch of labels on it…
Clitoral hood – The clitoral hood is a small, often thin flap of skin that covers and protects your clitoris like the foreskin does on a natural penis. On some women, it's a little more noticeable, covering your entire clitoris like in the illustration below.
Related: If you want to give your man back-arching, toe-curling, screaming orgasms that will keep him sexually addicted to you, then you'll find them in my private and discreet newsletter. You'll also learn the 5 dangerous & "dumb" sex mistakes that turn him off and how to avoid them. Get it here.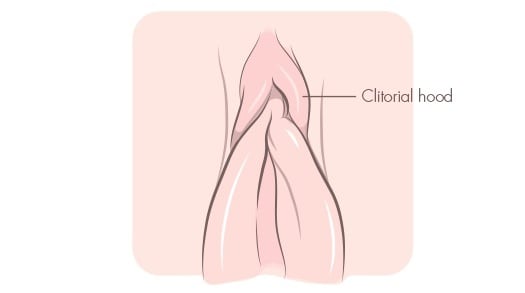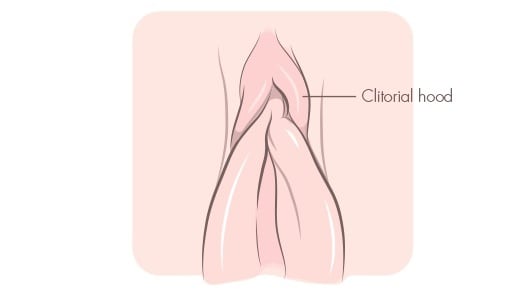 Clitoris glans (clitoris) – Underneath your clitoral hood is a small nub of flesh. This is the external part of your clitoris, called your clitoral glans. When it comes to sexual pleasure, your clitoris is probably the most important part of your body.
Your clitoris is super-sensitive, containing thousands of nerve endings [1]. This is why "36.6% [of women] reported clitoral stimulation was necessary for orgasm during intercourse," and another 36% reported that "their orgasms feel better if their clitoris is stimulated during intercourse" in another study [2].
Labia Majora (outer lips) – The labia majora or the outer lips of your vagina are located on either side of your vaginal opening, outside your labia minora. They are usually bigger, fleshier, and lighter in color than your labia minora. Pubic hair also grows on the labia majora but not the labia minora.
Labia Minora (inner lips) – The labia minora are folds of skin on either side of the vaginal opening. Their purpose is to help prevent your vagina from drying out, getting infected, or irritated during your daily life. They also help spread lubrication from elsewhere in your vagina to the rest of your vagina, helping you have good sex without discomfort.
Your labia minora can vary quite a lot in size, as I explain below.
Some people refer to the labia minora as the inner lips of the vagina.
Urethra – This is the tiny opening below your clitoris and above your vaginal opening where you pee and squirt.
Vaginal opening – An opening in the vulva leads to the vagina, the part of your vagina that the penis/dildo enters during sex and where menstrual blood leaves your body. Infants also pass through the vagina during childbirth.
You can see the location of the vaginal opening and canal in the illustration below.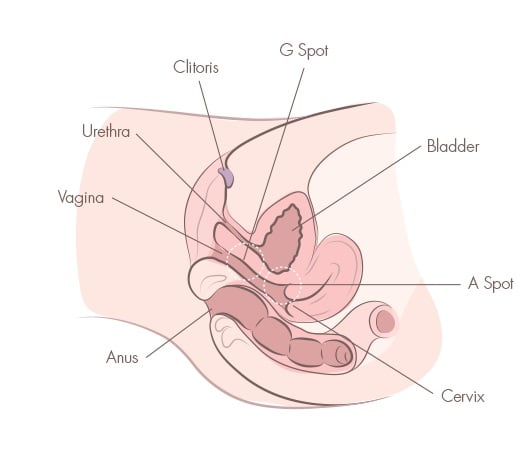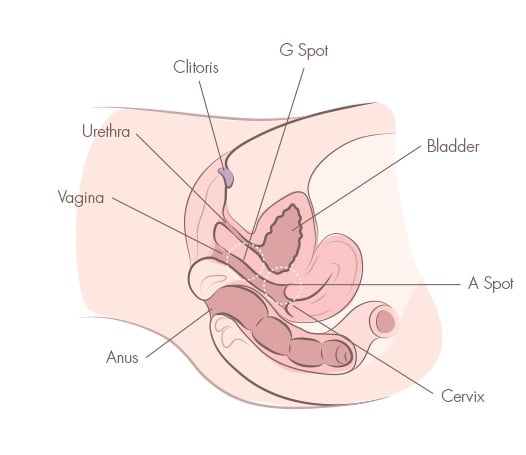 Vaginal canal – The actual vagina. In the illustration above, you can see the vaginal canal runs from the vaginal opening to the cervix which can be stimulated for cervical orgasms.
We've covered the main parts of your vulva and vagina above. Of course, there are many more parts to your vagina, but to keep things simple and easy to follow, we've only mentioned the parts that most people are concerned about.
If you want to compare, you can stand over a mirror or place a mirror between your legs to see what your own vulva looks like! Keep in mind that it's not as clear-cut as any vagina diagram.
What Do A Normal Vagina and Vulva Look Like?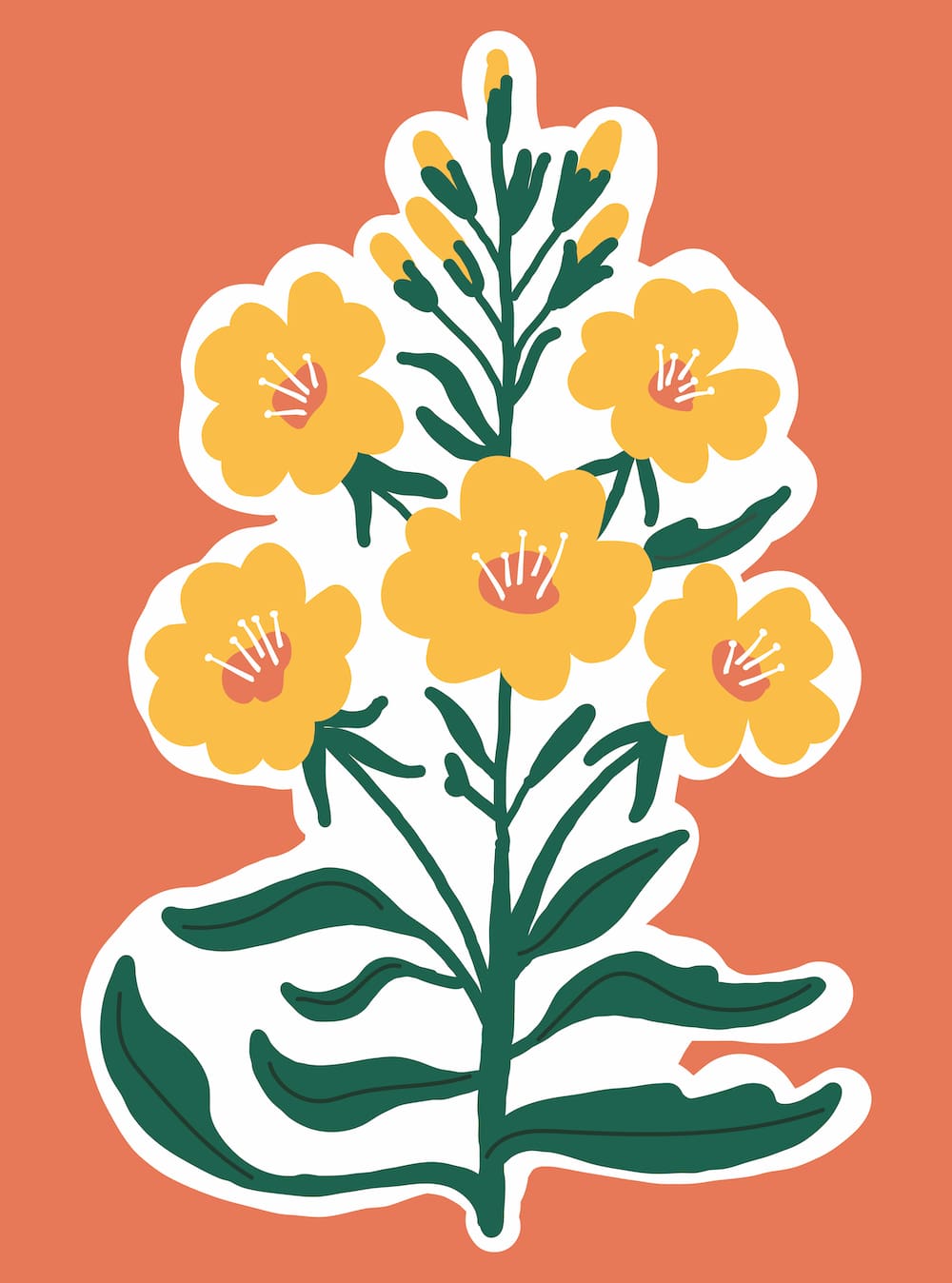 Honestly?
It depends, because…
There is no single, normal vagina. Instead, there are many different types of vaginas. Even the medical establishment "acknowledges that a wide range of variation is normal–female genitals vary in appearance 'about as much as snowflakes'" [3].
I discovered this when I began analyzing the results of scientific studies on vaginal anatomy. It turns out that…
Each part of a normal-looking vagina can range massively in size, shape, color, and texture.
I distilled and summarized the findings of these studies about different vagina parts below…
1. Hidden or Barely Visible Labia Minora (Inner Lips)
This can happen when your labia minora (inner lips) are very small in size or when your labia majora (outer lips) cover them.
It is just as common to have visible labia minora as hidden labia minora [4]. So…
There really isn't a "normal" for labia minora. Different types of labia minor can all be normal.
2. Exposed Labia Minora (Inner Lips)
If you have exposed labia minora (inner lips), they will be a bit longer and/or bigger than your labia majora (outer lips).
One study of 244 women's vulvas found that 56% of the women had visible labia minora, which means that having exposed, visible labia minora is slightly more likely for most women than having them hidden [4].
Your labia minora may be visible for multiple reasons…
You could have labia majora that are smaller, making your labia minora appear more prominent
Your labia majora could be shaped in an open way so that your labia minora also appear open and visible
Your labia minora may be a little larger, which would mean that you have…
3. Dangling Labia Minora (Inner Lips)
A different type of labia minora are ones that are not just exposed but appear to be dangling outside your vagina. This is also normal and healthy. Sometimes they may even peak outside your panties.
A research study measured the unstretched width of 244 women's labia minora (distance protruding from the body). They discovered a very large range of sizes. They found that the combined, unstretched width of both labia minora ranged from 5-82mm [4].
The average width (distance protruding from the body) of each labia minora was 15 mm, and 90% of individual labia minora were less than 26.5 mm in width [4]. This means that 10% of women in the study had labia minora measuring 26.5mm or more, which may appear to dangle.
In a separate study of 50 women, researchers found large variations in the width (distance from the body) for each labia minora, ranging from 7-50mm for each labia with an average of 21.8mm. [5].
Another study consisting of 400 Indian women measured individual labia minora width (distance from the body). They measured individual labia minora sizes ranging from 7-49mm [6].
So it's normal to have extra skin down there, and you can be assured that dangling labia minora are not abnormal. However, some people opt for surgery if their labia minora dangle so much that it causes pain or it interferes with your ability to live a normal life.
4. Assymetrical Labia Minora (Inner Lips)
Another different type of vagina is one with asymmetrical labia minora (inner lips), where one labium minora is bigger or longer than the other. This is totally normal and healthy.
5. Large Labia Majora (Outer Lips)
Some women have a vagina with large labia majora. These labia majora may appear bigger than on other women. This largeness can feel full and puffy, or it can feel loose. Both are normal.
These large labia majora can cover your labia minora, but they don't always do this.
6. Dangling Labia Majora (Outer Lips)
Some women have larger labia majora that don't feel particularly full. Instead, they feel looser and can even feel like they are dangling.
7. Open Labia Majora (Outer Lips)
Your labia majora are not only a certain size and firmness. They can also have a shape. Some women have different labia majora that make their vagina feel somewhat "open," where the labia majora are apart from each other.
8. Curved/horseshoe Labia Majora (Outer Lips)
One different vagina shape is the curved or upside-down horseshoe vagina. This is where the labia majora appear to curve around in the shape of a horseshoe. They leave the clitoris and upper part of the labia minora somewhat exposed, while the lower part of the labia minora are covered by the labia majora.
9. Closed Labia Majora (Outer Lips), Small Labia Minora (Inner Lips)
This is a type of vagina where the labia majora fully cover the labia minora. Some folks believe this type of vagina is more aesthetically pleasing than others and may even describe them as the perfect labia, but this is often due to its overrepresentation in pornography.
Expensive and potentially dangerous labiaplasty is often used to achieve this look.
10. Large or Exposed Clitoral Glans (Clitoris)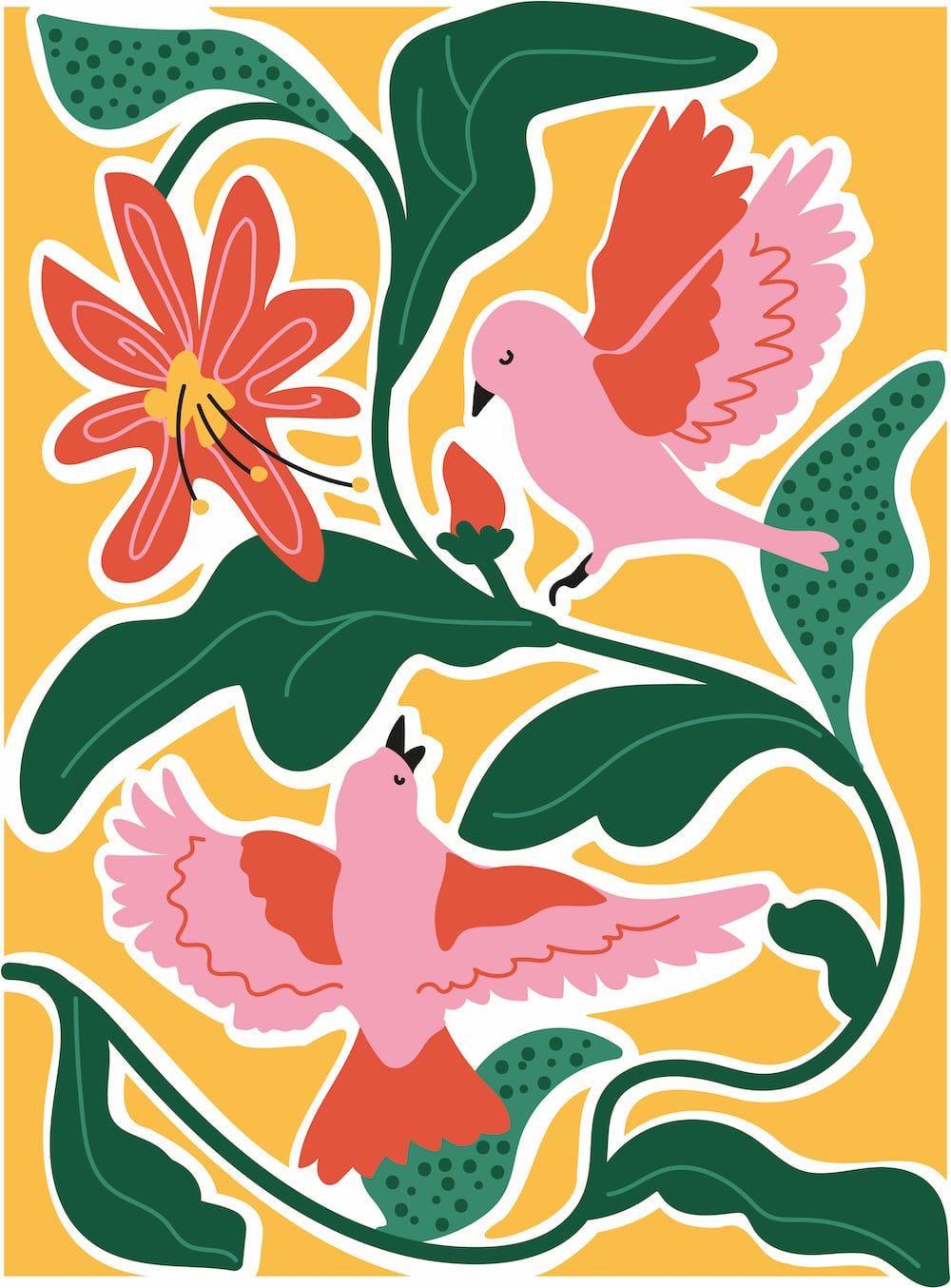 The exposed clitoral glans or clitoris come in many different shapes and sizes. There is no one "normal" clitoris shape or type just like there's no perfect vulva. Instead…
Many different types of clitorises are all normal.
Some women naturally have a clitoris that is a little larger than average. This is known as clitoromegaly. It's nothing to worry about unless it causes pain or interferes with your life.
Having a clitoris that is larger than average means that it can often appear to be exposed outside of your clitoral hood.
Research has revealed differences in clitoral sizes. For example, one study consisting of 50 women found that clitorises ranged from 5-35mm in length with the average clitoris length coming in at 19.1mm [5]. This study also measured clitoris width (diameter of clitoral glans). They found a range of sizes from 3-10mm wide [8].
In a different study of 657 women, clitoris length ranged from 0.5-34 mm [7].
Finally, a third study of 35 healthy Turkish women, researchers measured a range of clitoris lengths from 10-32mm with the average clitoris length coming in at 20mm [5].
11. Average Sized Clitoral Glans (Clitoris)
Many women have a clitoris that is average-sized. It's neither big nor small. It usually doesn't feel hidden away under your clitoral hood, but…
It also doesn't feel particularly exposed. This can change when you get turned on.
When you are aroused and turned on, your clitoris will swell with blood, and it can feel bigger [8]. As a result, your average-sized clitoris may start to feel much bigger and exposed. However, you might not notice because the labia also swell when you're aroused.
Learn: The Causes Of A Swollen Vagina.
12. Small Clitoral Glans (Clitoris)
Some women have a clitoris that is smaller than average. For these women, your clitoris can feel a little hidden away (tips on locating your clitoris). For some women, this can make it harder to stimulate during sex.
Having a small clitoris doesn't necessarily mean that it's less sensitive or more sensitive during sex and when masturbating. You can have a very small clitoris and still find it easy to reach orgasm.
13. Short, Medium, Or Long Vaginal Canal
Your vaginal canal is the inner part of your vagina that your partner can fill with their penis or even a dildo (tips on how to use a dildo during masturbation and sex). Every woman has a different sized vaginal canal. As you can guess, there short, medium-length and long vaginal canals. All three sizes are normal.
In a study of 28 women, researchers measured the vaginal canal length from the entrance of the vagina to the cervix and recorded a wide range of results from 40.8-95mm with the average vaginal length measuring 62.7 mm [9].
Keep in mind that your vagina is flexible and can dramatically increase in size when you are aroused [10]. These measurements are also of empty vaginas, and vaginas stretch during penetration, which can change the size and shape of vaginas.
14. Wide & Narrow Vaginal Canals
In addition to length, you can have a narrow, medium, or wide vaginal canal, all three of which are normal.
During one study of 28 women, researchers measured the average width at the entrance (introitus) of the vaginal canal and where the vagina ends deeper in your body (external cervical OS). They found that the width of the entrance of the vaginal canal ranged from 18.7-37mm with and average width of 26.2mm [9].
In the same study, researchers found that the width at the internal end of the vaginal canal ranged from 21.7-55m, with an average width of 32.5mm [9].
There are other factors to consider when it comes to the size and shape of your vagina. Conditions like vaginismus can cause your vagina to feel intensely tight to the point that even trying to enter it with a single finger is painful [11].
If you would like to tighten your vagina, you should try kegel exercises or even using Ben Wa balls.
15. Hymen
Your hymen is a piece of tissue just inside the opening of the vagina that's left over from how the vagina forms during embryonic development [12].
It can be broken in multiple ways. Some cultures may make you believe that it happens only breaks during penetrative vaginal sex, but it can happen any time you are straining heavily [13].
There are many different variations of hymens:
Some hymens have no holes in them (imperforate)
Some have one small hole (annular)
Some have one large hole (parous introitus)
Some have multiple small holes (cribiform)
For some women, the hymen can be quite sensitive, meaning that it can hurt terribly as it tears and breaks. However, for other women it's not particularly sensitive, meaning it doesn't hurt much as it tears. The hymen is also flexible, so it might allow for penetration without tearing.
16. Color Of Your Vulva (The Outside Part Of Your Vagina)
Is there a perfect vulva (outer genital) color?
Nope. And…
The research backs this up.
There are various color variations for normal vulvas.
Normal vulva colors – One highly regarded study from 2005 that has been cited over 500 times found that:
82% of women had a vulva skin color that was darker than the skin surrounding it [8]
18% of women had a vulva skin color that was the same color as the skin surrounding it [8]
This study did not report any women with a vulva skin color that is lighter than the surrounding skin.
This information should help you when deciding whether or not to bleach your vagina.
17. Vaginal Canal Color
Your vaginal canal, where your partner can insert their fingers or penis or dildo, is pinkish in color when healthy due to surrounding blood vessels.
Related: 8 Deeply Satisfying Fingering Techniques To Bring Yourself To Orgasm
18. Wrinkled Vulva
During our research, we found one study that measured how wrinkled the labia majora (lips) of the vagina are in a group of 50 women. That study found that:
28% of women had outer labia that were smooth [8]
68% of women had outer labia that were moderately wrinkled [8]
4% of women had outer labia that were markedly wrinkled [8]
Having smooth or slightly wrinkled outer labia is the most common, but having markedly wrinkly outer labia is also possible and normal.
19. Discharge
It's normal to experience vaginal discharge. Talk to your healthcare provider if you are worried about your vaginal discharge. Normal and healthy vaginal discharge can range from:
Color – Clear to milky white [14]
Texture – Normal texture can vary from paste-like (in color and consistency) and somewhat sticky to clear and stretchy [15]. It may become stretchy and slippery during ovulation, about two weeks after your menstrual period [16]
Smell – Without a strong odor [17]
Your vaginal discharge can change depending on:
Other factors, including medication, illnesses, and dehydration may impact discharge.
As mentioned before, if you are worried about your vaginal discharge, talk to your healthcare provider immediately.
Related: 48 People Explain What A Vagina Tastes Like.
In-Depth Guide: How To Make Your Vagina Taste & Smell Great.
20. Pubic Hair
What's a normal amount of pubic hair to have on your vagina as an adult? A study published in the British Journal of Obstetrics & Gynecology found that:
8% of women have enough pubic hair to fill the triangle overlying the pubic region, but not the inside thighs [5]
92% of women have enough pubic hair to fill the triangle overlying the pubic region, and this pubic hair also goes past the vagina to the inside thighs [5]
This study did not find any women to naturally have minimal or no pubic hair. In other words…
It's normal to have a lot of pubic hair as an adult woman.
Another study found that for both males and non-pregnant females, the density and rate of growth of pubic hair steadily decrease with age [20]. So most people have less and less pubic hair as they age.
So having lots of pubic hair is completely normal. But…
How many women trim or remove the pubic hair entirely?
In one large study on pubic hair removal, 663 women explained how they groom their pubic hair [21]…
Only 4.1% of women went au naturale, never trimming or removing pubic hair
5.6% of women trimmed their hair but did not remove it
14.9% of women removed some but not all pubic hair
25.6% of women sometimes removed all their pubic hair but sometimes kept some pubic hair
49.8% of women usually removed all their pubic hair
21. Periods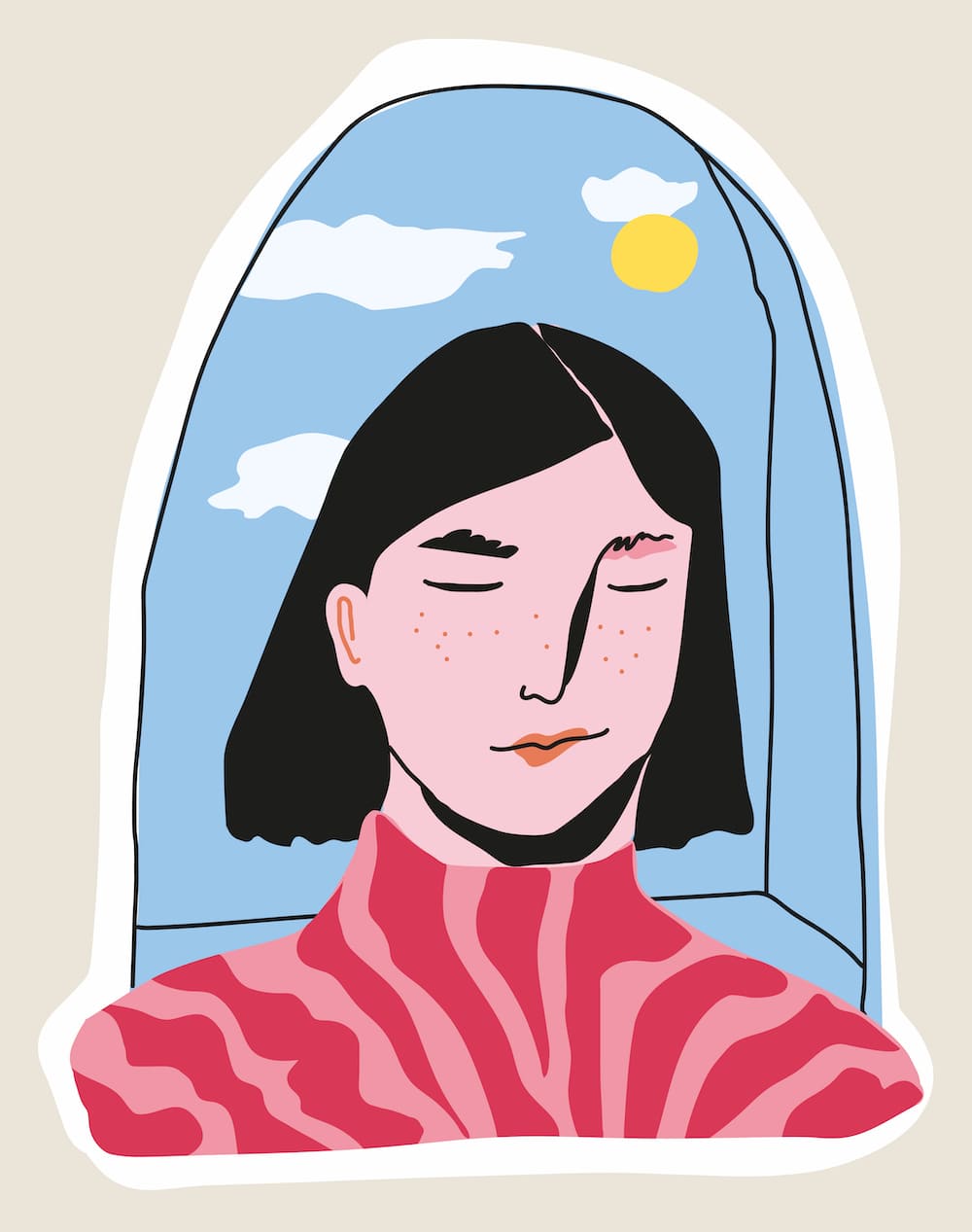 When you get your period, the lining of your uterus sheds [22]. As a result of this shedding, blood and some tissue passes out through your vagina as they leave your body.
Passing menstrual blood and even larger clumps of tissue through your vagina when you get your period is perfectly normal and healthy.
If you are worried about your menstrual cycle or your period, contact your healthcare provider.
Many Medical Textbooks Don't Show Normal Vaginas
Some women aren't sure if they have a normal vagina or not. They may talk to a healthcare professional about their concerns.
Unfortunately…
According to one study, "the general lack of professional resources means that doctors may consciously or non-consciously rely upon personal experiences and popular culture to form their opinions, as do their patients" about vulva shapes, sizes, and dimensions [23]. In short, they might not realize how common it is for their patients to have different-looking vaginas.
Another study examined 59 gynecology and anatomy textbooks, and only a single textbook documented labia minora measurements, giving a range of only 2-6mm [23]. This range is vastly different to what has been reported in actual studies of the labia minora:
Pornography Also Doesn't Show Normal Vaginas
You might think that porn is a good way to see different vaginas. But pornography is just as bad if you want to see a normal and healthy range of vulvas, especially labia minora sizes.
One study found that "online pornography and anatomy textbooks both skew towards the less-protruding end of the range" for the labia minora [25]. In other words…
If you are wondering what a vagina is supposed to look like, porn as well as many medical textbooks show a narrower range of normal labia minora sizes, which may lead you and others to think that only this narrow range is normal.
Your Vagina Is Probably Normal
When we get emails from readers worrying about whether their vagina is normal or not, they are usually worried about one specific part, often the labia.
If you are worried about one specific part (or parts) of your vagina, check the relevant section above which refers to that part, and see for yourself what is normal.
Vagina FAQ
1. Is my vagina normal?
Ultimately, you should consult with a healthcare professional about whether your vagina is normal or not normal. Googling this question and looking for reassurance online is no substitute for the informed opinion of a healthcare professional.
Additionally, I have uncovered and summarized a lot of research about what a normal vagina can look like, and I believe that there is no single normal or perfect vagina. Instead, there is quite a bit of variation in what a normal and healthy vagina can look like
2. I'm worried that my partner will think that I have a weird or ugly vulva/vagina. What should I do?
As far as I am concerned, all vulvas are beautiful. Additionally, you're not the only one to feel like this.
But…
I don't have an easy answer to this question or a solution to how you feel.
One thing that I can tell you is that if you have sex with men…
They are far more worried about their penis than they are about your vagina. They are worried about their penis being:
Too short or thin to satisfy you
Too long or wide that it will hurt you
Not getting hard
Not lasting long enough
Lasting too long
Looking weird
Being circumcised or uncircumcised
Smelling funny
They are also worried about a whole host of other issues, like whether you are pleased with their body, hygiene, pubic hair grooming, and more.
Many guys are also worried about whether or not they are fully satisfying you.
Side note: If you are a guy reading this and worried about fully satisfying your partner, check out this guide on how to completely sexually satisfy your female partner, this addition guide on how to give incredible cunnilingus and this one on how to make your partner squirt.
3. What type of vulva/vagina/labia is abnormal?
If you suspect that something is wrong with your vulva or vagina or it interferes with your ability to live a normal life, you should talk to a healthcare professional immediately.
Additionally…
One of the studies we reviewed for this article discovered that a longer-than-average clitoris could potentially be a sign that you have PCOS (polycystic ovary syndrome).
Women suffering from PCOS (polycystic ovary syndrome) were found to have clitoris lengths ranging from 32-57mm, with an average of 40mm, which was much longer than the clitoris lengths of women without PCOS in the study [5].
4. Should I Get Cosmetic Surgery On My Vagina?
This is a personal choice.
One study of 414 women in China who received a labiaplasty (cosmetic surgery to the labia) found that "a total of 91.06% reported that they were moderately (6.04%) or extremely (85.02%) satisfied with the outcomes after surgery, and 37 (8.94%) reported dissatisfied" [26].
5. Why Do Women Get Labiaplasty Surgery?
In a study of 414 women who received labiaplasty surgery, each patient was asked why they wanted a labiaplasty in the first place. Their reasons:
52.41% reported functional impairment, which means they were unable to comfortably do certain things in their daily life [26]
20.25% cited aesthetic complaints [26]
27.34% were motivated by both functional impairment and aesthetic reasons [26]
For some people, having a vagina that they consider "different-looking" is unacceptable when they can do something about it.
5. What Type Of Vagina Do Men Prefer For Sex?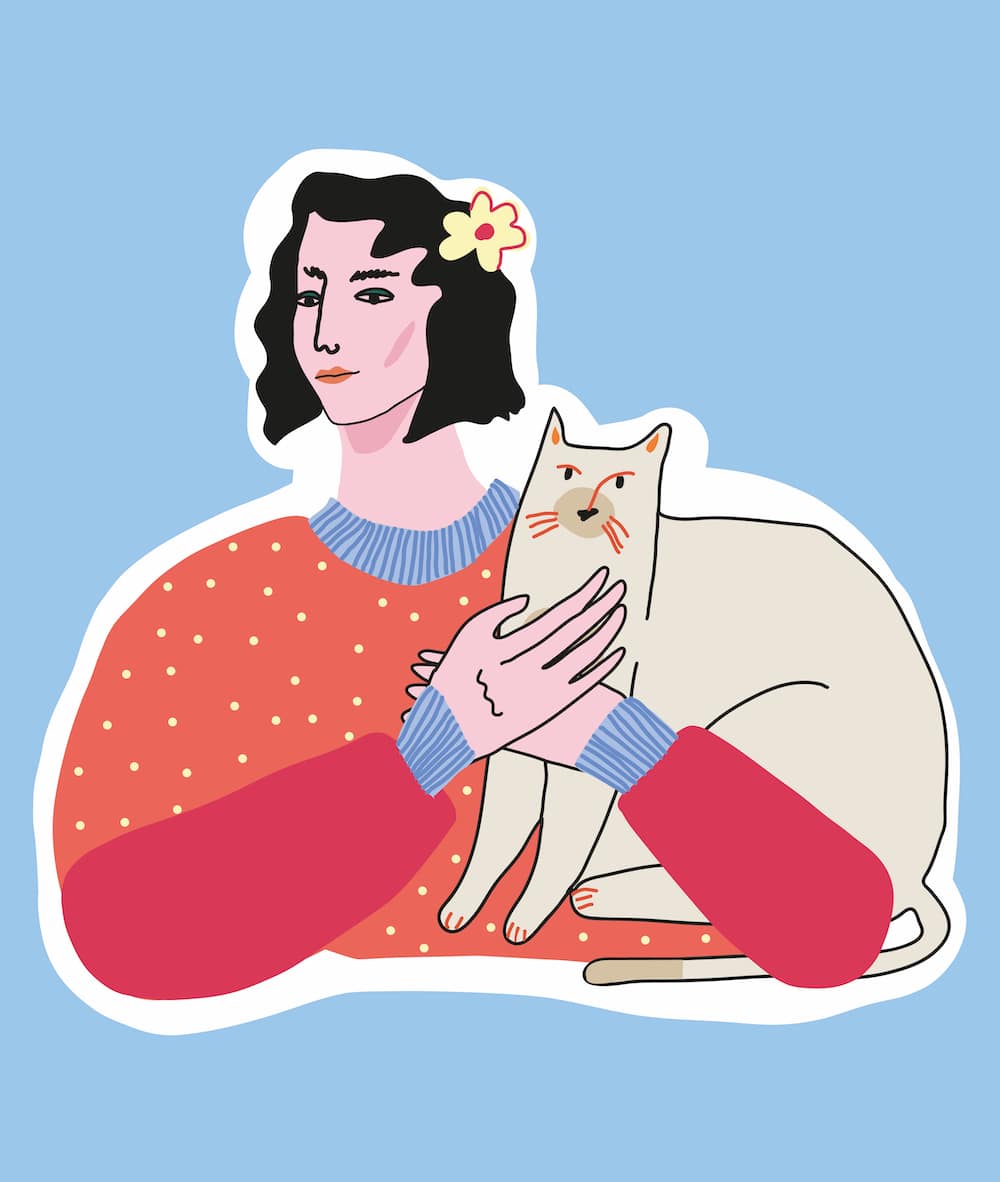 According to one study of men, the majority (60%) indicated that the appearance of their partner's vagina does not affect their sexual pleasure [27].
Additionally…
75% of all respondents would not encourage a female partner to change her genital appearance, with the study authors concluding that the majority of men lacked strong preferences for a specific vulvar appearance [27]. Apparently, many different-looking and shaped vaginas are already perfect for guys!
6. Do Men Prefer No Pubic Hair, Partially Groomed Pubic Hair, Or Natural Pubic Hair?
In a study where men were shown three different pictures of vulvas: one hairless, one with groomed pubic hair and one with natural pubic hair, their responses were as follows:
63% of men reported the vulva with partially groomed pubic hair as appealing/attractive [27]
47% of men reported the hairless vulva as appealing/attractive [27]
37% of men reported the vulva with natural pubic hair as appealing/attractive [27]
When these same men were specifically asked about any preference for pubic hair patterns,
7. Do All Vaginas Look The Same?
Nope.
We've comprehensively answered this question above. Multiple studies have proven that there is a wide variety of what a normal and healthy vagina can look like, and there is usually no reason to worry, even if you consider your vagina "different-looking."
A Final Word
Hopefully, it's clear from this article and all the research we analyzed that there is a wide range of healthy and normal vaginas. Having a different vagina is no cause for concern.
Unfortunately, popular media, pornography, and even medical textbooks do not show all types of healthy vaginas as they normally occur. Instead, they tend to show a much narrower range of vaginas which can lead some women to think that their vagina is abnormal.
Some Notes On Our References
[4] Issue: The women in this study were all white, Danish-speaking, between the ages of 18 and 50 years and premenopausal.
[21] This study on pubic hair preferences focused on university students in the USA (average age, 20.3 years), not the general population.
[27] For the question posed to men regarding any preference for pubic hair patterns, I am quoting the figures directly from the study: 16%+39%+24%+19% = 98%, not 100%. This figure of 98% may be due to a rounding error.
Orgasm Every Time. Easily. Here's How...
I want to tell you about my friend Karen.
Karen came to me one day. She was hysterical.
She told me that her marriage was falling apart because she and her husband didn't have satisfying sex.
Every time they were intimate, Karen was faking her orgasms. It turns out she couldn't orgasm during sex.
In fact...
She never had an orgasm in her entire life. Not one!
This left her feeling embarrassed and ashamed. And...
She completely hid this from her husband. Thankfully...
It turns out that there is a way for any woman to orgasm. Easily. And have multiple vaginal and full body orgasms during sex and masturbation.
It's called the Easy Orgasm Solution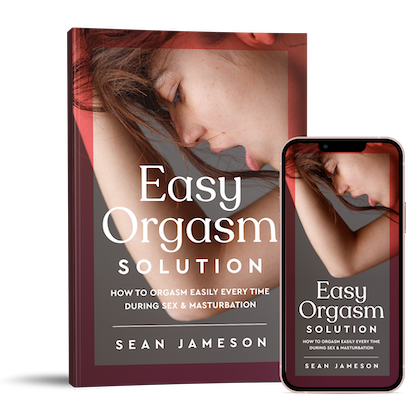 I shared it with Karen.
After she followed the simple process outlined in the course, she could barely come to terms with how...
Quickly and dramatically her sex life changed.
We met up a few months later and...
She would not stop talking about it,
"I thought I was one of those women who couldn't orgasm. I used to think I was 'broken' and 'unfixable.' This saved my sex life, and that saved my marriage."
Even if you currently struggle to orgasm during sex or when masturbating, the Easy Orgasm Solution process will also work for you.
And best of all, you don't need to do anything weird or uncomfortable to start having the best orgasms and sex of your life.