I can't publish my most intense and wild sex tips online, so I send them in my private and discreet email newsletter. You can find out more here.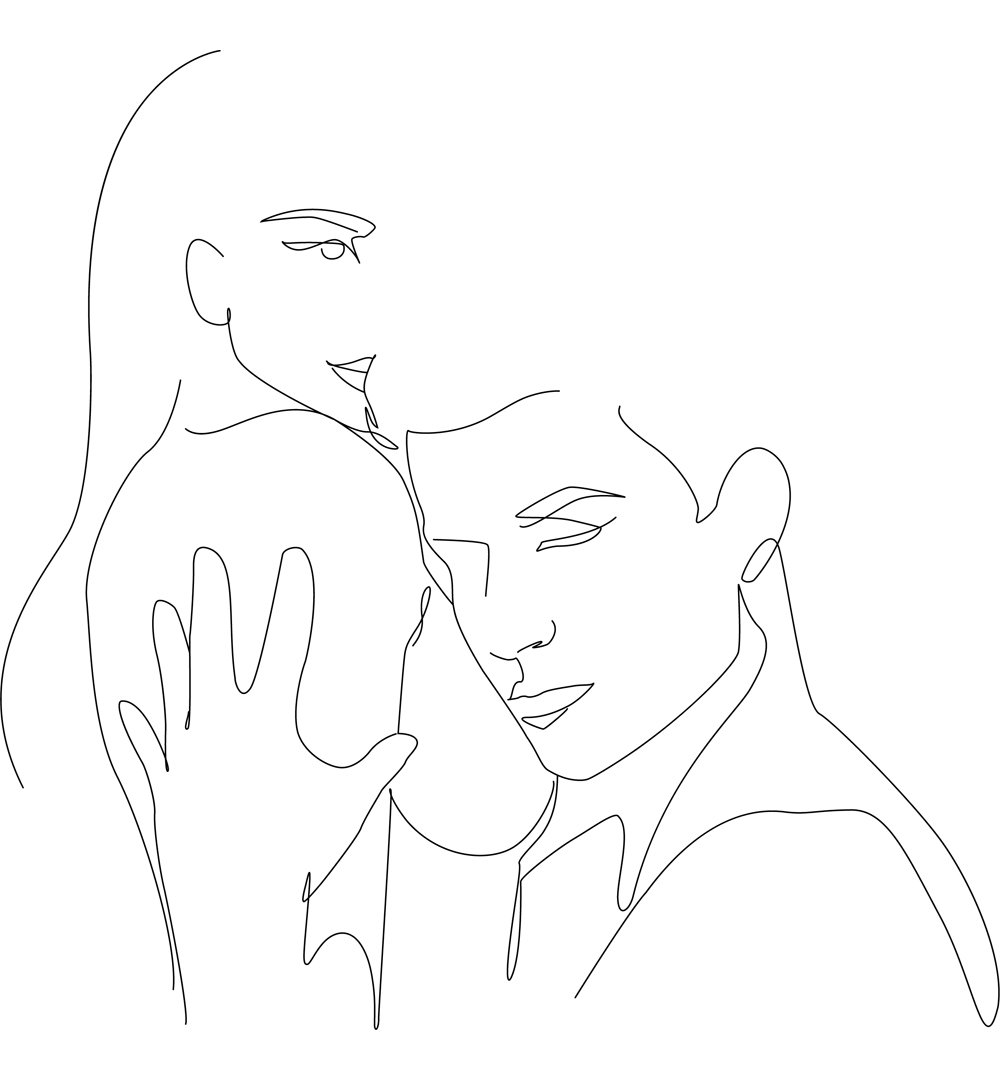 Once you get past the honeymoon phase, cuddling can sometimes drift away from your repertoire of relationship bonding activities.This is a natural part of relationships, but it's one that you should pay attention to and correct as soon as possible. According to a published in the Proceedings of the National Academy of Sciences journal, cuddling produces a hormone called oxytocin, which creates a sense of well being and even triggers the production of dopamine [1].
If you want to bring this essential addition back to your relationship, consider the following cuddling tips for when, where, why, and how to cuddle…
Side note: If you are currently struggling to orgasm during sex or masturbation, then you may want to learn about the Easy Orgasm Solution. It will teach you how to have multiple vaginal and full body orgasms during sex and masturbation. It works even if you currently struggle to orgasm during sex or when masturbating. You can find out more here.
By the way, these cuddling tips apply to all relationships, even if you're in a Dom sub relationship or a total power exchange relationship.
When to Cuddle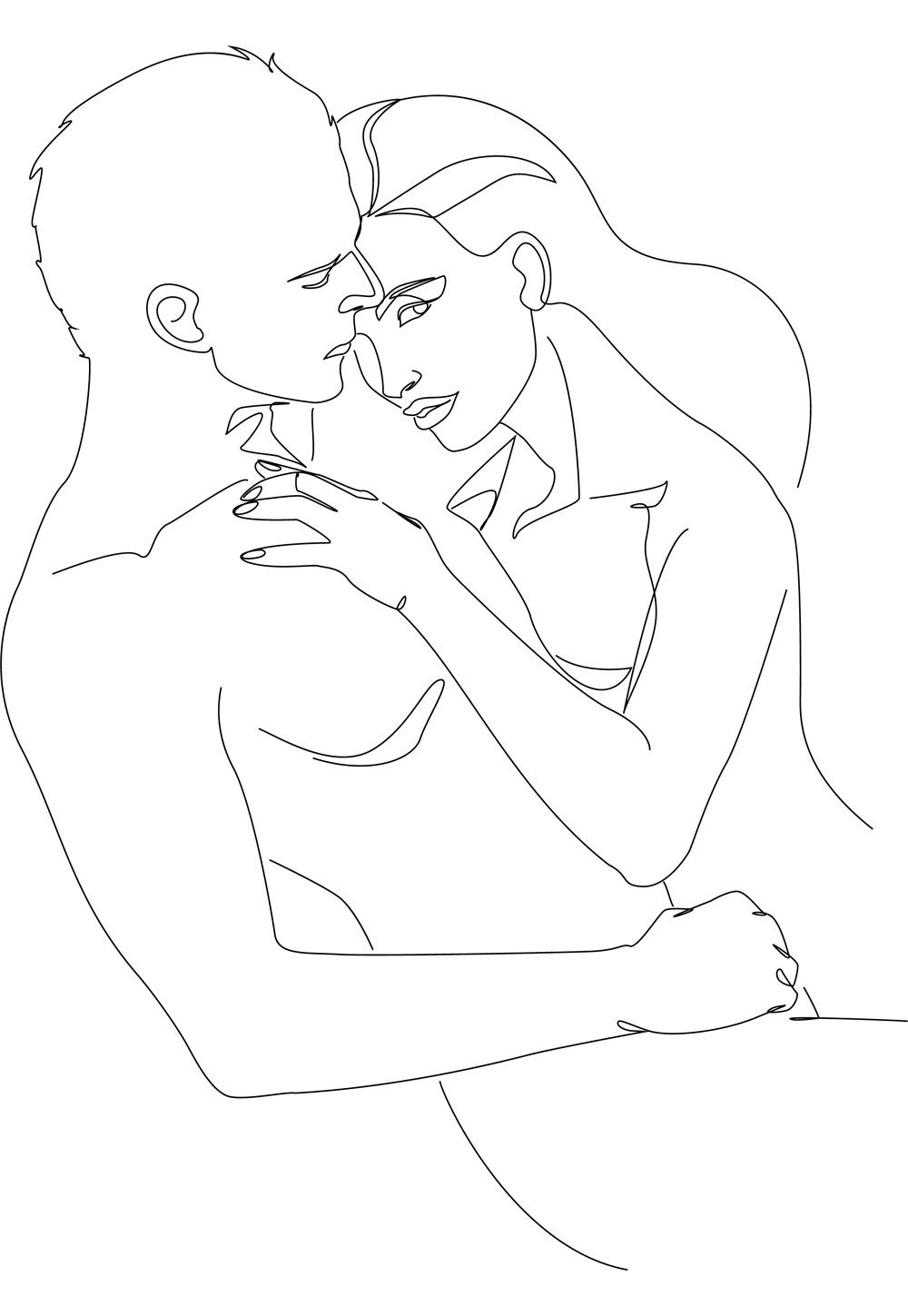 It's almost always a good time to cuddle, but there are a few times where a quick cuddle session is non-negotiable.
After Sex – A recent published in the Archives of Sexual Behavior found that "couples who spend more time showing affection after sex feel more satisfied with their sex lives, and in turn, with their relationship in general [2]. Since you might not have time for cuddling every time you have sex (especially if you're having a quickie), make sure to show plenty of affection during sex itself by kissing, caressing, etc.
More: 23 great sex tips for women to please your man. Also mean should learn how to sexually satisfy a women.
After BDSM – Cuddling can be an important BDSM aftercare activity between a submissive and dominant.
If you want to give your man back-arching, toe-curling, screaming orgasms that will keep him sexually addicted to you, then you'll find them in my private and discreet newsletter. You'll also learn the 5 dangerous & "dumb" sex mistakes that turn him off and how to avoid them. Get it here.
When you're sad – Whether it's a bad day or a bad fight, cuddling is a great way to comfort one another when you're sad. It provides a physical affirmation that can make you feel instantly better, but at the very least it will allow you to calm down. To maximize the effects, cuddle while listening to uplifting music or watching something light on TV. These sex songs and love songs should help.
When you wake up – What better way to start your day than by snuggling close to the one you love and maybe indulging in a little bit of morning sex? Since it's already been established that cuddling releases feel-good hormones, this can start you off in a good mood and with more energy to boot.
Where to Cuddle
Believe it or not, you don't always have to cuddle in bed. However, you probably don't want to take the PDA overboard by cuddling in the middle of the mall…
Here are a few less-common cuddling locations, with some extra cuddling tips to get in some more touchy-feely time.
At the movies – Lift up that armrest and wrap your arms around your sweetheart in the romantic, intimate darkness of the movie theater (more romantic ideas). This is how to cuddle if you want a better bonding experience because you'll be able to literally feel each other's experience of the movie: your heart beating, his body heaving with laughter, squeezing each other's hands during an emotional moment—you get the idea.
In the car – Especially during chilly fall and winter days, car cuddling can help you both keep warm and turn up the heat in your relationship. Although you can always hit up the backseat for an extreme cuddle sesh, you can also keep it subtle by snuggling his arm while he drives (or vice versa) or even just holding hands. Check out guide on how to have good car sex in case things get heated.
In nature – Whether you're picnicking in the park or hiking to the top of a mountain, cuddling is a great way to bond and feel secure as you take in the beauty of the great outdoors. If you're not about getting down and dirty outside with the bugs and grass, here's how to cuddle without getting messy: Have him sit down with his legs parted and knees raised, while you lean back against his chest and he wraps his arms around you. Hold his arms with your hands to get more intimate. This is kind of similar to the Lotus sex position.
How to Cuddle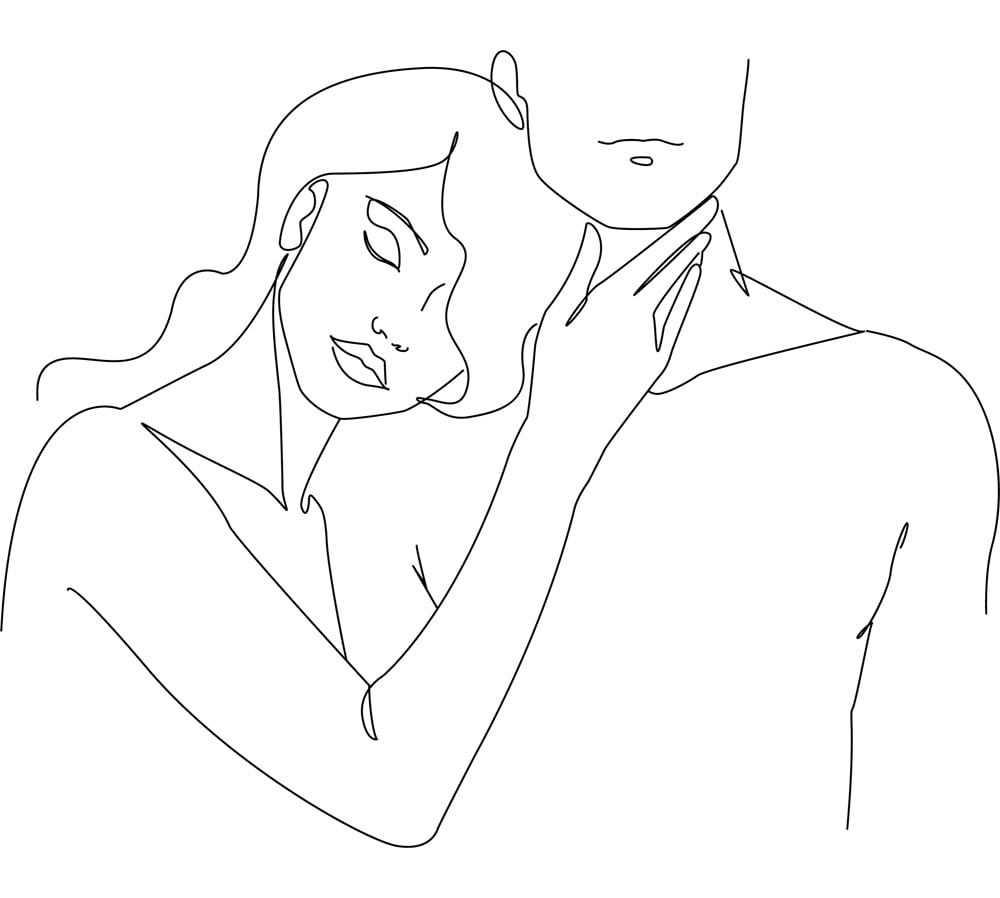 Speaking of cuddle positions, these three off-the-beaten-path options can add a little more spice to your next Spooning session.
Head-in-lap – This can be a sexy position because it leaves one partner in a uniquely vulnerable situation. Not to mention, it puts either you or him pretty close to a certain pleasure zone. If he's lying down in your lap, you can make the moment more affectionate and erotic by playing with his hair and delicately tracing his facial features. It's a perfect position for him to talk and you to just listen. This can naturally lead to giving your partner a hot blow job or eating their pussy.
Verona skeleton snuggle – A quick Google search will reveal that the Verona skeletons, which were two skeletons discovered in Italy that were found locked in an embrace lasting 5,000 years. With this position, you face one another with your arms wrapped around each other and the "little spoon's" knee bent above the "big spoon's."
Pancake cuddle – Perfect for playful moods, the pancake cuddle is when one of you lies down directly on top of the other, just like you would in Missionary position. It's not the best long-term cuddle position, but it can actually feel pretty good to get completely decompressed. Bonus points if the top pancake throws in a sensual massage!
Why Cuddle in the First Place?
If you haven't found a good enough reason yet, don't fret: there are tons of benefits that come with cuddling.
It boosts your immune system – Our good old friend oxytocin is a renaissance man when it comes to your health. On top of just generally making you feel good, this miracle hormone boosts your immune system too. As a result, you'll enjoy better health and a lower chance of getting sick.
Side note: You also release oxytocin when you orgasm.
It reduces pain – You know how when you hit your knee or elbow against something and your first instinct is to rub it? This is sort of the the same logic behind cuddling and pain reduction. When you and your partner touch each other via cuddles and caresses, it releases hormones that reduce pain and make you feel better.
It leads to sex – When your sex life is lacking, forget starting with foreplay and instead start by cuddling. Physical touch (even non-erotic touch) releases dopamine in the body, which increases energy and sexual desire. More sex is an easy and effective way to get more exercise into your day, which reduces stress, improves overall health, and strengthens your relationship.
There is no wrong or right way to cuddle your partner. The most important of all these cuddling tips is just making sure you're taking time to show affection toward your partner and along with avoiding routines. So even though it might feel silly sometimes, cuddling is one of the most effective ways to keep the bond between you and your boo strong.
Remember that cuddling can mean different things at different times. Sometimes it can be affectionate, sensual, or just downright sexual. In fact, it can be a great bonding experience to try out some of the Bad Girls Bible sex positions that involve full-body contact. But no matter how, when, where, or why you cuddle, one thing you can definitely count on is having a lot of fun.
Orgasm Every Time. Easily. Here's How...
I want to tell you about my friend Karen.
Karen came to me one day. She was hysterical.
She told me that her marriage was falling apart because she and her husband didn't have satisfying sex.
Every time they were intimate, Karen was faking her orgasms. It turns out she couldn't orgasm during sex.
In fact...
She never had an orgasm in her entire life. Not one!
This left her feeling embarrassed and ashamed. And...
She completely hid this from her husband. Thankfully...
It turns out that there is a way for any woman to orgasm. Easily. And have multiple vaginal and full body orgasms during sex and masturbation.
I shared the process with Karen.
After she followed the simple process, she could barely come to terms with how...
Quickly and dramatically her sex life changed.
We met up a few months later and...
She would not stop talking about it,
"I thought I was one of those women who couldn't orgasm. I used to think I was 'broken' and 'unfixable.' This saved my sex life, and that saved my marriage."
Even if you currently struggle to orgasm during sex or when masturbating, this process will also work for you.
And best of all, you don't need to do anything weird or uncomfortable to start having the best orgasms and sex of your life.