While most people are familiar with and participate in monogamous relationships, some people prefer open relationships.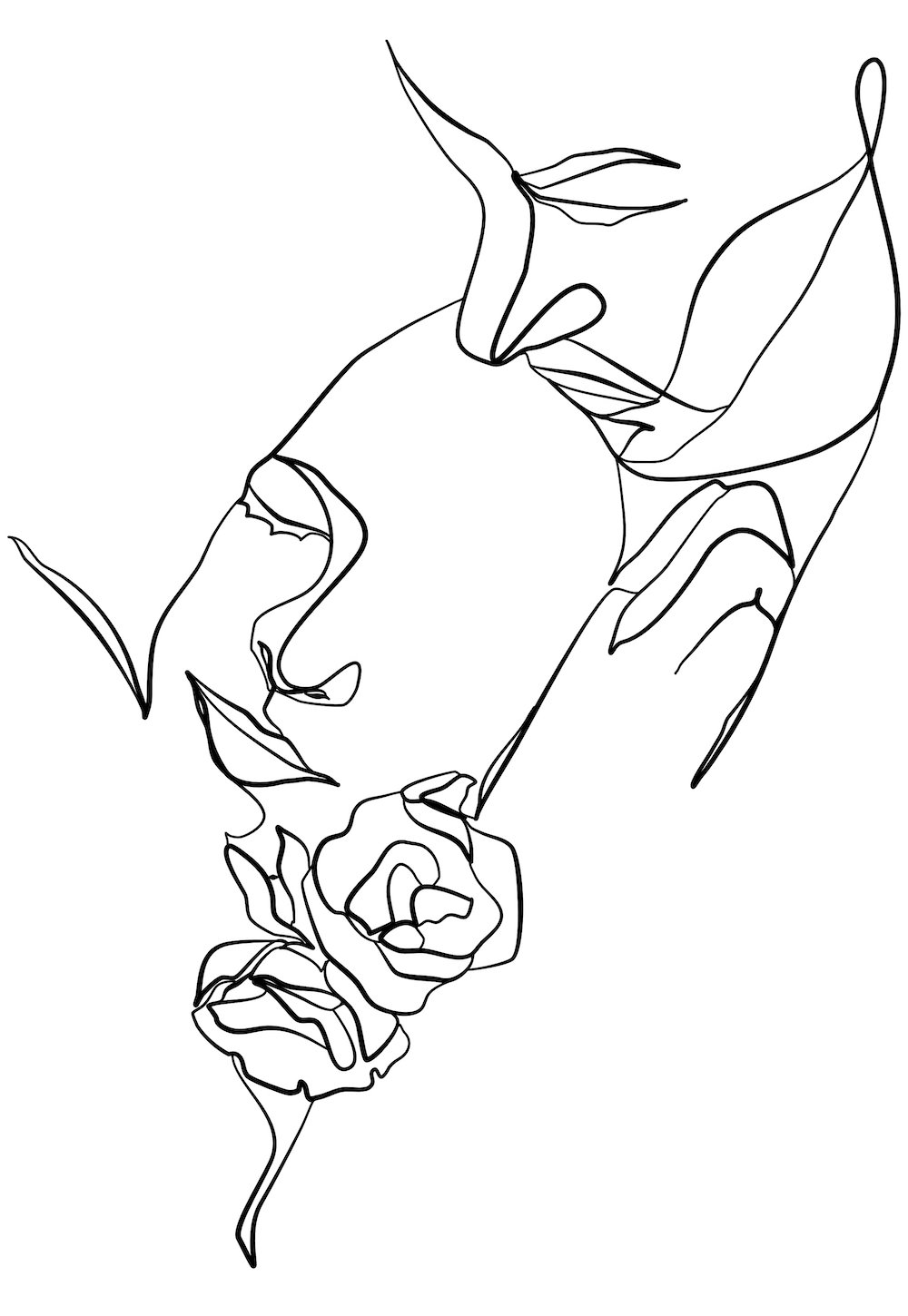 If you've ever wondered why and how open relationships work or how to ask for an open relationship, strap in because you're about to learn all that and more.
Table of Contents
What Is An Open Relationship?
First things first, just what is an open relationship? You don't have to guess because researchers have come up with an excellent definition:
Open relationships are those in which individuals agree to participate in sexual and/or emotional and romantic interactions with more than one partner [1].
This is a pretty good definition, and it answers a common question about open relationships:
Are open relationships a form of cheating?
If you understand cheating as a form of breaking trust, then an open marriage or relationship cannot be cheating because everyone involved agrees to be in an open relationship and on the rules of that relationship. In short: they consent.
Without that agreement, however, dating or sleeping with someone outside of a relationship is cheating. And by most definitions, that means it's not an open relationship.
That's the same reason why cuckolding/cuckqueaning isn't cheating because your partner actually desires being humiliated, emasculated, or otherwise "threatened" by you taking on another partner.
Because your specific agreements are the cornerstone of your open relationship, it means there are no easy answers to the question "How do open relationships work?", although the scientific community has been investigating them…
What Scientific Research Has Discovered About Open Relationships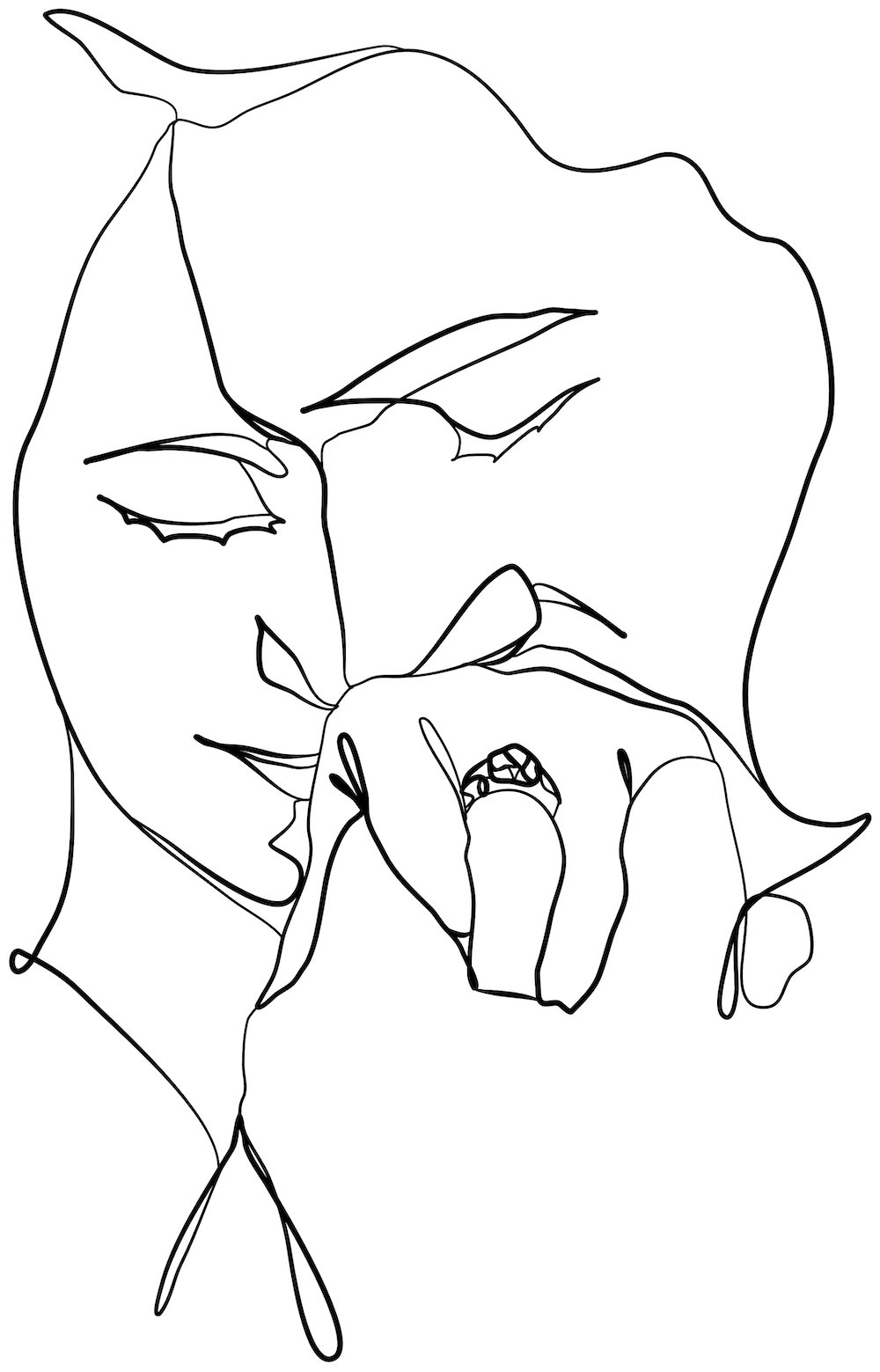 Existing studies about open relationships are quite enlightening. Considering the following results.
How Common Are Open Relationships?
Are open relationships more common than you think?
One study of 2,003 Canadian adults found that 2.4% of all participants, and 4.0% of those currently in a relationship, reported currently being in an open relationship [1]. A similar large-scale study in the United States found incredibly similar stats [2].
Furthermore, one-fifth of participants in the Canadian study had previously been in an open relationship, and 12% revealed that it was their ideal relationship type. Men were more likely to be in and desire open relationships than women, the same goes for younger people compared to older people [1].
For comparison, around 13% of people in the United States and Canada are left-handed. That really puts things into perspective!
How Do Open Relationships Impact Happiness?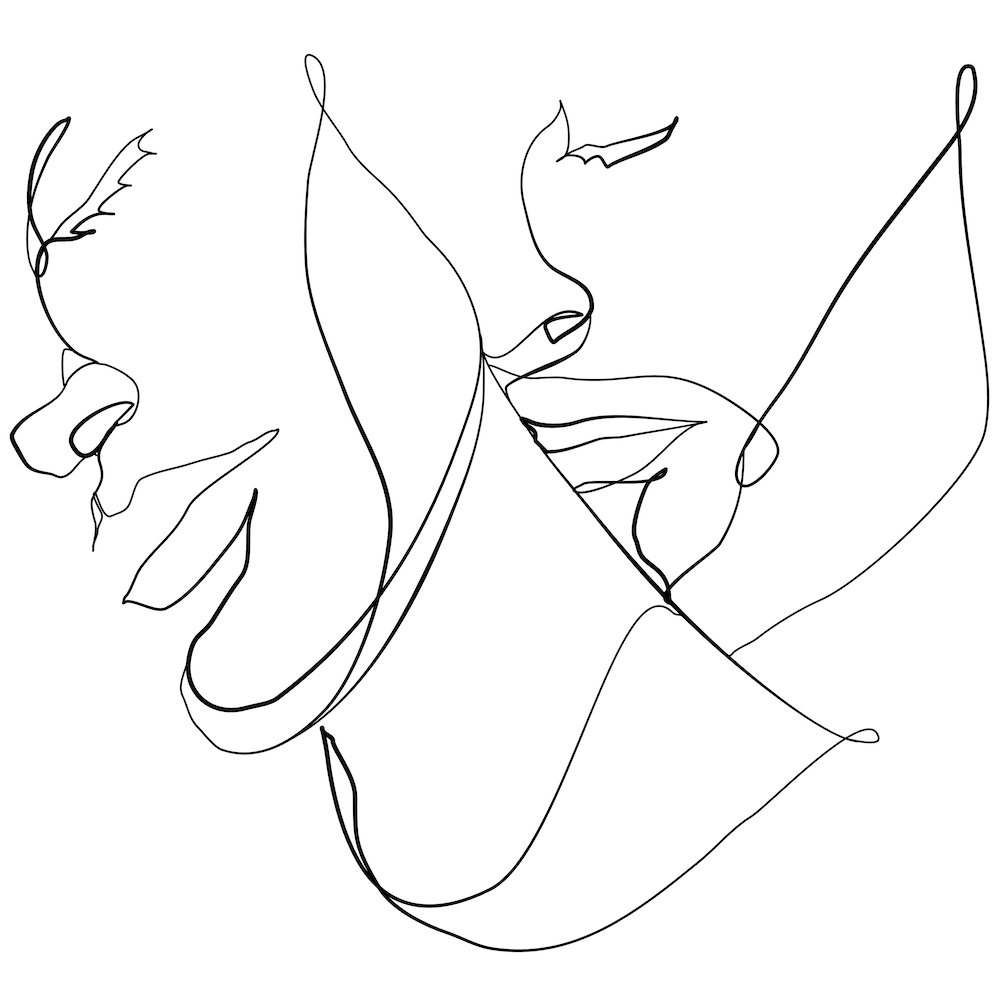 Open relationships offer unique challenges, which might make you think that the people in them are less happy than monogamous folks. But that doesn't seem to be the case.
Open relationships & happiness – The Canadian study from above found no difference in reported happiness between those in open relationships and monogamous ones. It was more important that a person's current relationship matched their ideal relationship. Further research suggests that "consensual non-monogamists have similar psychological well-being and relationship quality as monogamists." [3].
Further research on open relationships & happiness – A similar study found that those who practice consensual nonmonogamy, which includes open relationships were "in general significantly happier, healthier, had more frequent sex with more partners than their counterparts in the general U.S. population sample." Although people in open relationships without only one or no sex partners were less happy than the general public, people who were able to live the relationship styles they desired were happier with their marriages than their counterparts in the general public [4].
Open relationships v polyamory/swinging – Finally, research into different kinds of open relationships suggests that "people in polyamorous or swinger-style relationships have higher levels of relationship satisfaction and other relational outcomes (e.g., passionate love, trust) than those in open relationships" while "people in open relationships consistently fared more poorly in their relational outcomes than those in other types of CNM relationships," such as polyamorous/swinger-style). [5]
However, this same study found that relationship outcomes were more similar when factors such as communication style, motivations for the open relationship, pro-monogamous beliefs, and contact between a partner's loves were controlled for [5]. Just like with any relationship, it seems that how you do the relationship is among the most important factors to its success.
What Else Do People Like if They Desire Open Relationships?
If some people are open to alternative relationship styles, they might be interested in other sexual, romantic, or relationship styles or activities, too. Studies suggest this may be the case. Specifically, multiple studies find connections between those who are interested in non-monogamy and kink.
For example, in an international survey of 1580 kink-identified women, 39.9% reported being in poly or open relationships–more than any other relationship style [6].
That isn't to say that every person in an open relationship is kinky, but there definitely is some overlap. In fact, it may be more likely for kinksters to be interested in polyamorous relationships than the other way around [7], perhaps because having multiple partners provides a solution for differences in sexual needs, interests or libido [8, 9, 10]. The fact that people in these relationships tend to view their primary partners as more nurturant and secondary ones as more exotic backs this up [11].
Open Relationship Pros and Cons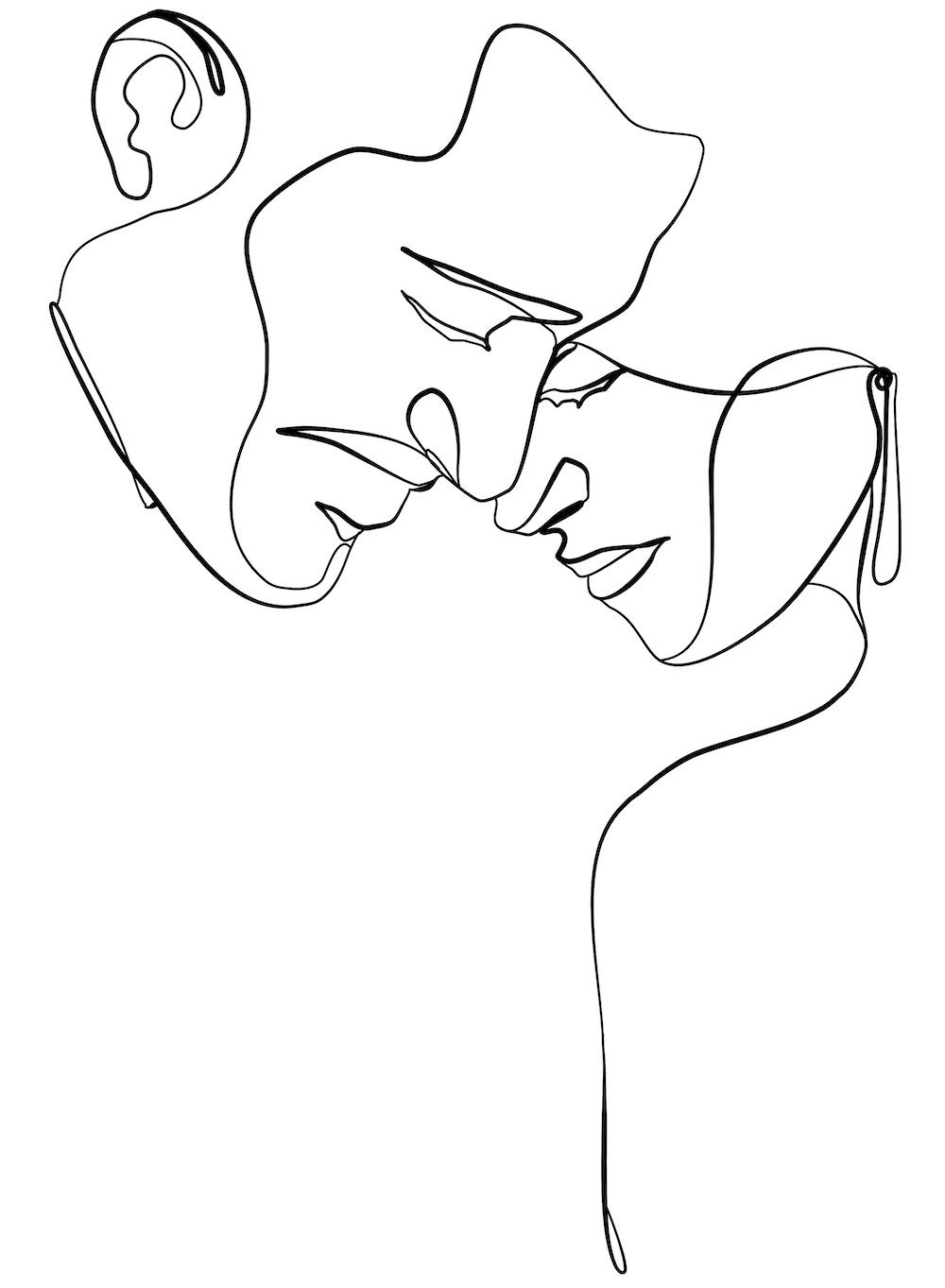 Like with any relationship there are benefits and drawbacks to open relationships.
Benefits of an Open Relationship
You have as much sex as you want – We've already mentioned that open relationships can be positive if you experience a mismatch in sexual desire or libidos (which can result in a dead bedroom). Some people also struggle when their partner cannot physically perform and aren't getting the sexual satisfaction that they desire. You don't have to be miserable in your relationship, break up, or cheat if you can explore those things with someone else with your partner's knowledge.
Related: Why Women Cheat
There are other open relationship benefits, however.
Larger support network – Depending on your relationship rules, you may be able to develop a deep intimate relationship with multiple people, something that most people don't get to do. This means you have a larger support network and you don't have to rely on one partner for all of your emotional, sexual, and other needs.
You'll be less clingy – This can potentially reduce pressure in your relationship and give you a break if your partner has other partners. In fact, a healthy open relationship might help you to be less clingy because you know that your needs will always be met.
Open relationships are tricky and require excellent communication, so you may find your skills improve, and use that in other aspects of your life.
Because you have to manage multiple sexual partners and schedules, you may benefit from better organizational skills.
Be your true self – As the research suggests, those who desire open relationships but can't have them experience frustration. Opening up your relationship may allow you to be happier than you could be if forcing yourself into a box that doesn't fit (monogamy). Obviously, expressing every side of yourself is better than the alternative. But open relationships might let you explore yourself and become more self-actualized [7].
Risks of Opening Your Relationship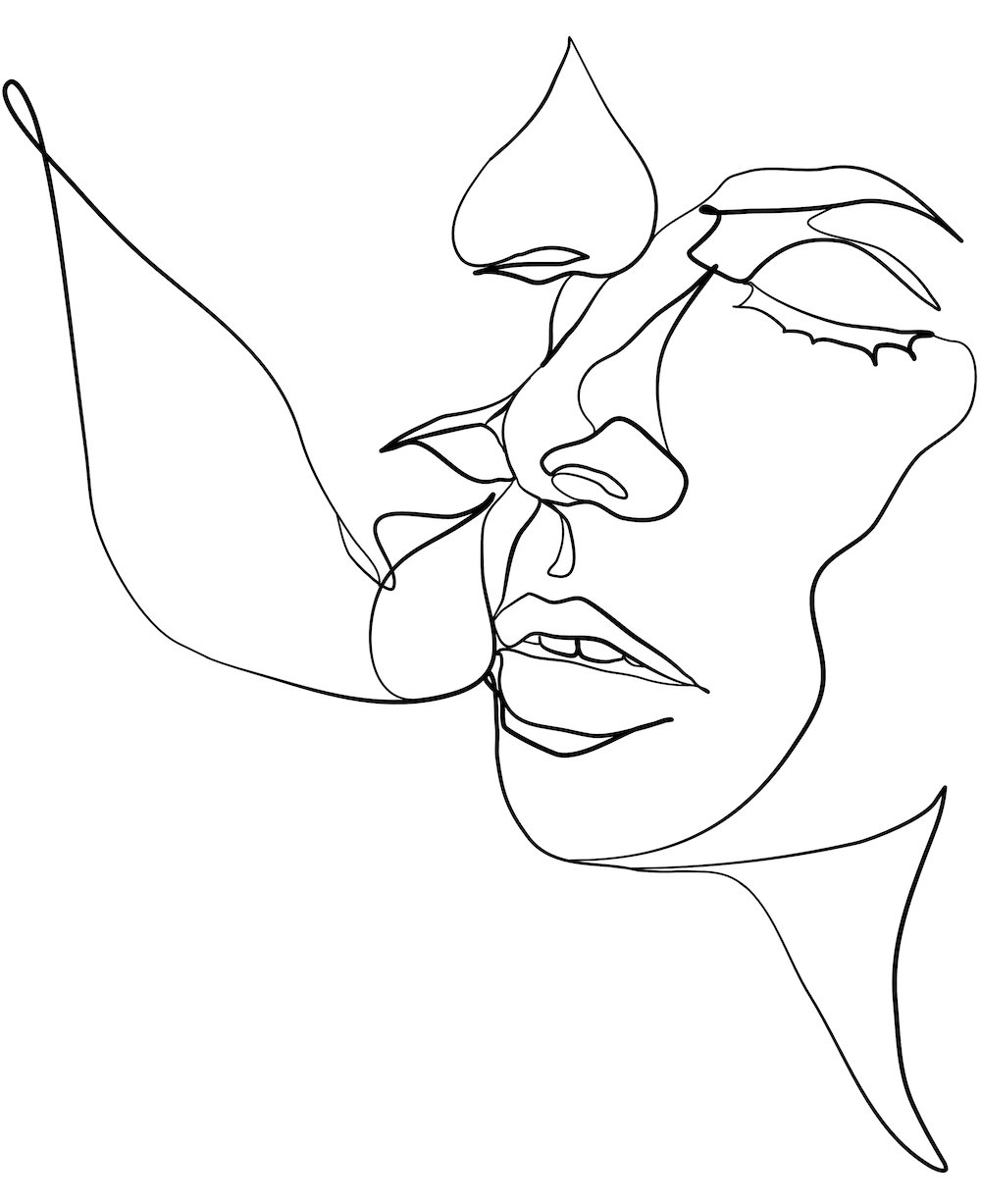 People will judge you – One of the major cons of an open marriage is stigma. Because many people view this relationship style as inferior to monogamy or even immoral or unethical, those with open relationships face many negative emotions. They must consider whether to disclose their relationship organization, which may be at odds with their partners' disclosure preferences. Imagine not having your partner with you at any event where you get a "Plus one."?
Hiding your open relationship status is stressful – Those who choose nondisclosure typically fear being outed and the personal and professional consequences that it brings. Even if you manage to keep this aspect of your identity secret, living with that fear isn't good for your mental health.
Being forced to hide parts of their lives, relationships, or personality can be challenging in other ways. Imagine if you couldn't talk to your best friend about your relationship. No gushing as you fall for someone, venting when you're frustrated, or celebrating important moments. The world would never see you as you truly are.
Congratulations, you now have even more commitments – Of course, open relationships require you to juggle a more complicated schedule. If one family is hard enough to manage, imagine adding another person or family to the mix. Ensuring your partners get enough time with you can be a big hurdle.
On top of that, there are the expected communication woes and jealousy issues. They're not impossible to overcome if you and your partner are truly on the same page about an open marriage. But you need to be honest with yourselves as well as each other if your relationship has a chance.
Finally, you've got to make sure you're using condoms (and possibly dental dams), getting tested for STIs and being smart about safer sex in general.
Different Types of Open Relationships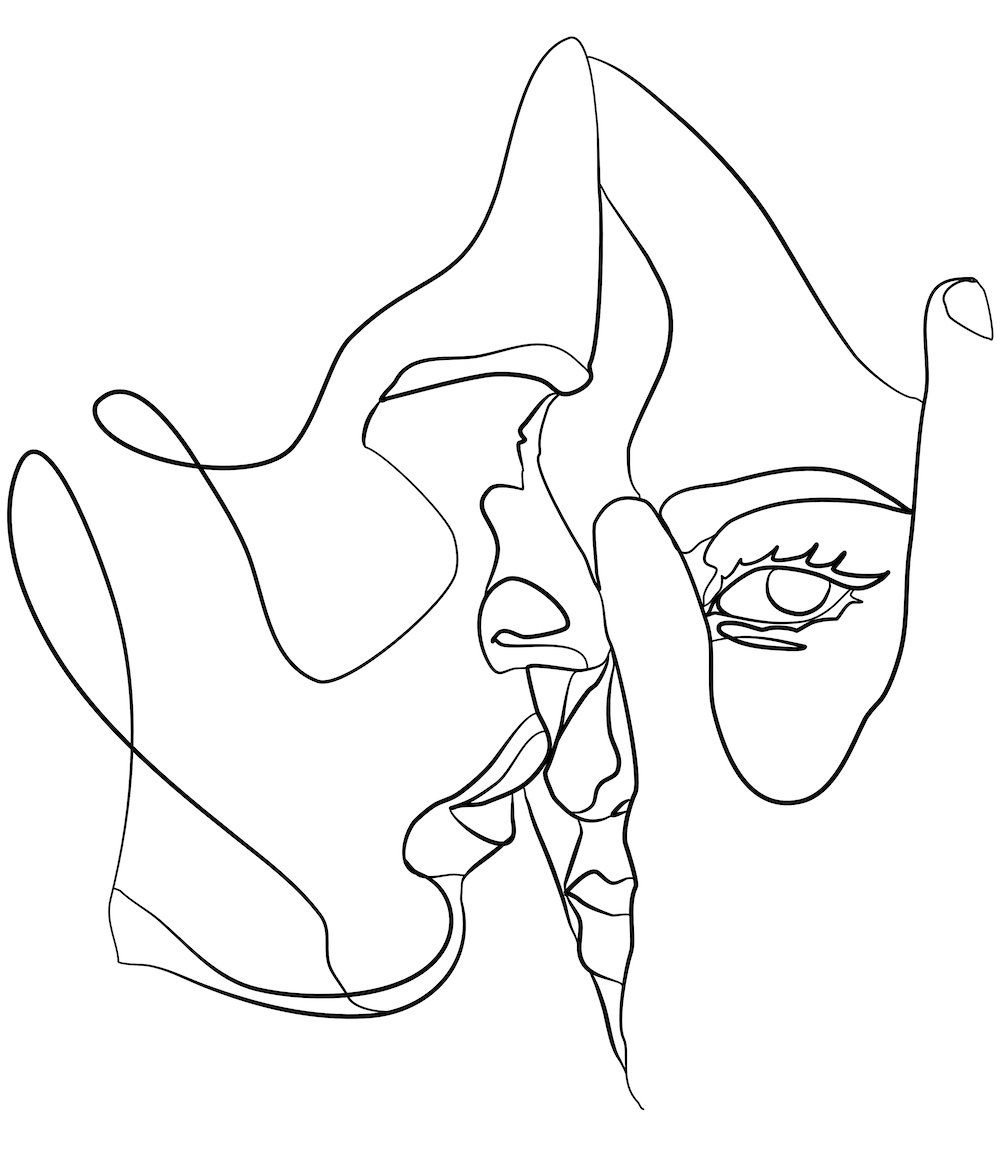 Open relationships can refer to a specific type of relationship where both partners are allowed to have a sexual relationship outside of their committed relationship, which typically has the higher priority. These extra-relationship partners are sometimes known as metamours.
However, it can also be considered an umbrella term that overlaps with nonmonogamy. In that case, other arrangements count as open.
Shared partners: A couple brings another partner into the bedroom together. Threesomes and even orgies can count as open under this definition.
Swinging: Committed couples exchange partners in this type of open relationship.
Polyamory: Having multiple sexual or romantic relationships openly. Some people have a primary partner but not all. Polyfidelity is similar but not open because more than two people are in a close, equal relationship.
Cuckoldry: The (typically male) partner allows the other partner (typically female) to have sex with other people (usually men). He may watch, listen, participate, or simply know about these encounters.
How to Have a Successful Open Relationship
If you've gotten this far, you probably realize some of the pitfalls of open relationships. You can't go into one without care and thought unless you want to risk hurting your partners and winding up single. Even the strongest relationships can explode when people try to open them up. However, many relationships have issues, which makes them even harder to open up.
Know Why You Want to Open Your Relationship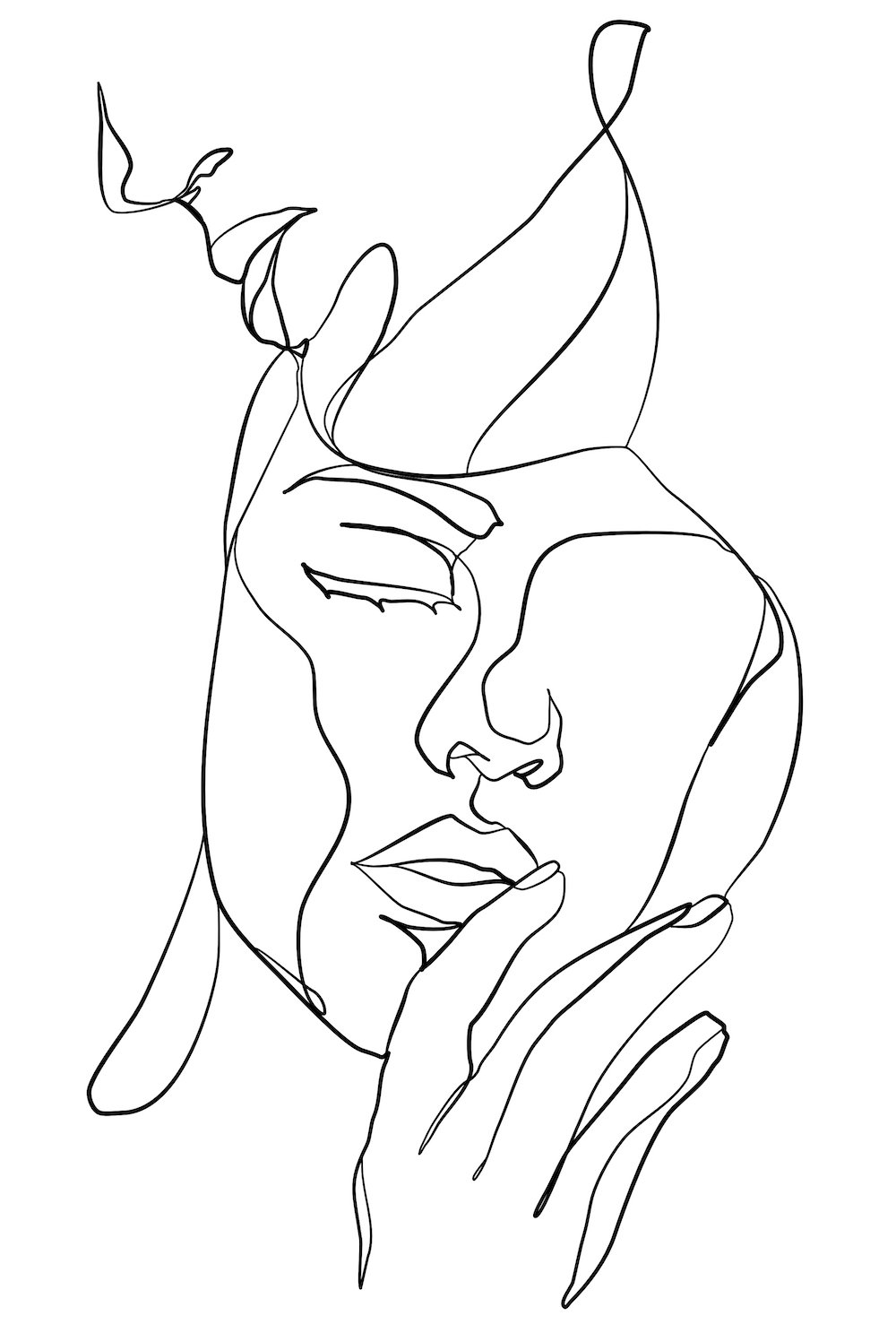 Unfortunately, some people believe that open relationships can fix the problems within their existing relationship, but this couldn't be further from the truth.
Opening up a relationship won't fix it!
You should fix issues with trust, jealousy, and communication before you open up your relationship because everything is going to get more complicated once you do. All those issues can become that much worse when you try an open marriage.
Unless your issues can specifically be resolved by having other partners and both you and your partner are down with the idea, an open relationship is not a good idea.
Warning – This means that an open relationship isn't just a way to sleep with someone else. Not only is it dishonest to suggest opening your relationship specifically because you have someone in mind, but you need to agree on who you can see or sleep with (which is one of the ground rules for open relationships).
If you're no longer invested in your partner or relationship, breaking up is more honest than asking for an open relationship.
Talk About It First
We cannot emphasize enough how much you need to talk about your open relationship before you do anything. Seriously.
It's not an open relationship if you haven't discussed it with your partner.
It's just plain old cheating.
Make no mistake, this is a delicate conversation or series of conversations. Our guide to sexual communication may offer some tips to help you tackle it smartly.
When you bring up an open relationship, explain why you're interested, perhaps listing some of the pros from above. Reassure your partner that this isn't about how you feel about them. Let them know you're still dedicated and committed to them and your relationship will always come first and that you'll only do what everyone is comfortable with (this is similar to agreeing to limits in BDSM contracts).
No tricks – Remember that both of you need to be 100% on board with opening up your relationship. There's no room for coercion. If you need an open relationship, you should be honest about it from the start and set clear sexual and emotional boundaries. If you develop this need with time, be open and honest about it. Try not to make it sound like an ultimatum.
Give your partner time to think about it if they need it. Only if you're both absolutely okay with the idea should you proceed (otherwise, you might just incorporate the idea into your sexual role play, dirty talk, or fantasies).
Set Up Your Open Relationship Rules
Without open marriage rules, you'll really struggle to make an open relationship work. Even with rules, there's no guarantee it will be a success. From organization to jealousy in an open relationship, there are a lot of hurdles to overcome, and you'll read more about them shortly. For now, think about what you want and what rules will make this arrangement the most comfortable for you.
Who is it okay to date or sleep with? Exes, old crushes, and close friends may be off the table. Or you may prefer only strangers to ensure no emotional attachments.
How do you bring up your relationship with potential new partners? You don't just need to be open with your primary partner; you need to disclose that you're in an open relationship with people you might date or sleep with. Not everyone is okay with those arrangements. Consider putting the fact that you're in an open relationship in your dating profiles right off the bat.
Where can you see your metamours? Bringing someone home while your partner is caring for the kids might not be a good idea. Even if you're home alone, your partner might not enjoy you sharing your marriage bed with someone else. Some couples allow partners to veto potential metamours.
Can you sleep over? Sleeping over can indicate it's more than sex, which leads us to our next point.
Are ongoing relationships okay? Casual sex or one-night stands might be the way to go if you're only opening up your relationship to sexual exploration and not other romantic experiences. If you can see people more than once, how involved can you get? You can stop relationships before serious feelings arise or create a plan for telling your partner you have feelings for a metamour while still putting your relationship first.
What will you call your partners? This includes labels and pet names and how you talk about your partners to others. Be careful if you're trying not to disclose your relationship status.
How much do you want to know about your partner's lovers? For some people, the fewer details the better. For others, getting to know those people reduces insecurity and intimidation that can arise when their minds fill in the blanks. You might want to know more only about more serious partners.
Which activities are off-limits? If you agree only to have sexual and not romantic partners outside of your relationship, for example, you might reserve certain activities (kissing, cuddling, etc) for your primary partner.
How will you protect yourself against pregnancy and STIs? Using condoms, gloves, and dental dams can protect against some STIs, but you should also figure out your testing schedule and how to disclose your status to partners. Medicinal and barrier birth control may also be necessary.
How often is it okay to see other partners? The answer to this might be as often as you can without sacrificing your primary or other relationships, or you might schedule in a weekly date with your lovers. This is definitely one of those rules that can change as different situations arise.
How many partners can you have? For some people, schedules (yours, your partner's, and your metamour's) will dictate this. However, it's understandable if you'd rather not have unlimited partners to ensure you get enough time together.
When will you check in? Some prefer scheduled talks to assess the state of the relationship. Or you may only need to check in if something comes up. How you bring up concerns matters, especially if your partner doesn't have any issues.
What will you do if you're not happy with your open relationship? Open relationships don't always work. Sometimes you're not cut out for them. Other times, you may need to temporarily close your relationship to work on things or because you don't have enough time.
Although these rules mostly apply to your primary relationship/partner, each of your relationships may have its own rules. All of your partners are people with their own feelings, and you should do your best to avoid hurting those feelings and be respectful.
Talk About It
Talking about things doesn't stop once you ask for an open relationship. You need to check in frequently and talk about everything that's going well and the things you want to change. Talking about it lets you reaffirm your relationship, soothe insecurities, and work through jealousy. That's right, jealousy.
People in open relationships aren't immune to jealousy.
Or any other negative feeling. They just know that the key to having an open relationship work is not denying their feelings. They talk about them, potentially with a professional who understands and doesn't judge the relationship dynamic.
Related: How to Deal with Jealousy
Of course, talking about it just makes sense. How can open relationships work if you don't communicate? How can any relationship work if you don't talk to your partner?
Do Open Relationships Last?
This question is tricky because some open relationships fail. However, just because the open part of your relationship ends doesn't mean the entire relationship has to. You have the option to close your relationship back up, meaning you'll be monogamous again.
You can always re-open your relationship in the future if you feel ready for it. Some couples temporarily close their relationships when life is especially busy or difficult or when they have relationship issues to work on.
The fact that you can open and close relationships may be why primary relationships tend to be longer-lived than secondary ones. One study on open relationships found that primary relationships last on average for 8 years and 4 months compared to an average of 2 years and 4 months for secondary relationships [12]).
Of course, opening your relationship may lead to its end without any hope of continuing even if you close it back up. Remember that a relationship can be healthy and satisfying even if it's short-lived. Few relationships make it to "death do us part."
However, knowing why open relationships don't work can help you to avoid the traps that may cause yours to fail and increase its chances of success.
Why Open Relationships Don't Work
Open relationships can fail for all the same reasons as monogamous ones plus some. Avoiding these issues is necessary if you want to make your open relationship work.
Both partners aren't into the idea. If one partner coerces the other partner into an open relationship, by threatening to leave, for example, it's unlikely to work out. Furthermore, if a partner convinces themselves they're okay with an open relationship when they're really not, it's unlikely to work out. It's also possible that you can find the idea intriguing but not like it in reality. And if one partner wants to close the relationship and the other disagrees, you're going to have open relationship problems.
There are no rules. An open relationship isn't a free-for-all. It has rules; they just don't include monogamy. Set and adjust the ground rules and sexual boundaries as necessary. Note that the open relationship rules should typically be fair. If one person wants outside partners, the other should be able to have the same unless they can truly be happy with letting their partner see others.
You break the rules. Breaking open relationship rules is a betrayal of trust aka cheating. For example, if you're into swinging, you shouldn't sleep with people on your own. Although some relationships can survive cheating, it's hard. And if you break the rules of your open relationship, you may hurt multiple partners.
Communication is poor or lacking. Communication is a cornerstone of any relationship, and open relationships are no exception. You need to talk before, during and after about what you want and how you feel. This includes talking about and not denying jealousy.
Needs are unmet. All relationships only work as long as those people inside of them feel like their needs are met. You need to feel secure in your relationship and like you get enough time together. Both those things are harder when you open up your relationship. Open relationship problems can result from poor organizational skills as much as they can from jealousy. We're all human and make mistakes, but you need to be a caring, giving partner and use all the tools available to ensure your partner(s) are happy.
For some, an open relationship is fulfilling and helps them grow both individually and with their partners, especially when they abide by open relationship rules. However, these relationships may be doomed if both partners aren't on the same page. You both need to want it and put in the effort to make the open relationship work, and you must communicate to get through issues such as jealousy. If you can't do that, reconsider whether you should ask for an open relationship.
Frequently Asked Questions About Open Relationships
FAQ #1 – Do open relationships actually work?
They can if you're open and honest (with yourself and your partner), if you set and follow ground rules, and if you're flexible to things changing in the future.
FAQ #2 – How do you ask for an open relationship?
Start the conversion when you're both in neutral-to-good moods and have time to speak, not during an argument.
Always remain respectful, even if your partner's response is emotional or negative. Let your partner end the conversation if they need to.
Instead of simply saying you want to have sex with other people, tell your partner that you want to explore other relationship styles.
Explain why you want to explore if your partner wants to know.
Reassure your partner with praise for them and your relationship.
Be specific about what you want without using labels that may confuse your partner.
Take your time. You don't need an answer right now, and you shouldn't rush into anything.
Set ground rules to ensure you're both comfortable. Having both sexual and emotional boundaries that both of you agree to is important.
Let your partner "go first" by allowing them to sleep with someone else first.
FAQ #3 – What do I do if my partner wants an open relationship?
As long as they're being open, honest, and respectful, try to hear them out. Ask questions about their motivations, what an open relationship will look like, and ground rules. Give the idea a chance, even if it means taking your time and doing a little research.
If you're against an open relationship, be open. Be honest about any reservations you may have even if you're willing to consider the idea. Listen to your heart and your gut. Don't do anything you're not comfortable with. Anyone who doesn't respect your sexual boundaries doesn't deserve to be in a relationship with you.
It's better to walk away from a relationship if your partner isn't respectful or tries to force you to do things you don't want to.
FAQ #4 – How do you deal with jealousy in an open relationship?
Just because you want an open relationship doesn't mean you won't occasionally be jealous. To prevent jealousy from becoming an impossible hurdle, you need to face it. Admit to yourself if you're jealous, and talk to your partner about it.
Figure out why you're jealous. Are you afraid your partner will leave you if they find someone "better"? Maybe you're not getting enough time or you think you should be everything for your partner. You could be jealous because you can't find a metamour or as many metamours as your partner.
Adjusting your ground rules can fix some jealousy issues. Your partner can reaffirm their feelings for you and your relationship. You can temporarily close your relationship, too.
However, you might have to work on your self-esteem or confidence if your issues stem from you not feeling good enough. Therapy is one option to consider, and it can also help if you unhealthily believe that you should be able to give your partner everything they need. Even in monogamous relationships, that's not true. We all have friends and family who fill different needs. Open relationships simply give you other people to help fill your needs.
Now What?
Opening up a relationship isn't a simple decision. It involves carefully weighing the pros and cons of having additional partners, talking to your partner and considering what is best for both of you. Good luck on your journey!