In the following article, you'll learn what limits are in BDSM and why they're important. By the time you finish reading, you'll also understand how to communicate and respect limits–and what to do if yours aren't respected. Plus, we've included a BDSM limits list to help you figure out your own!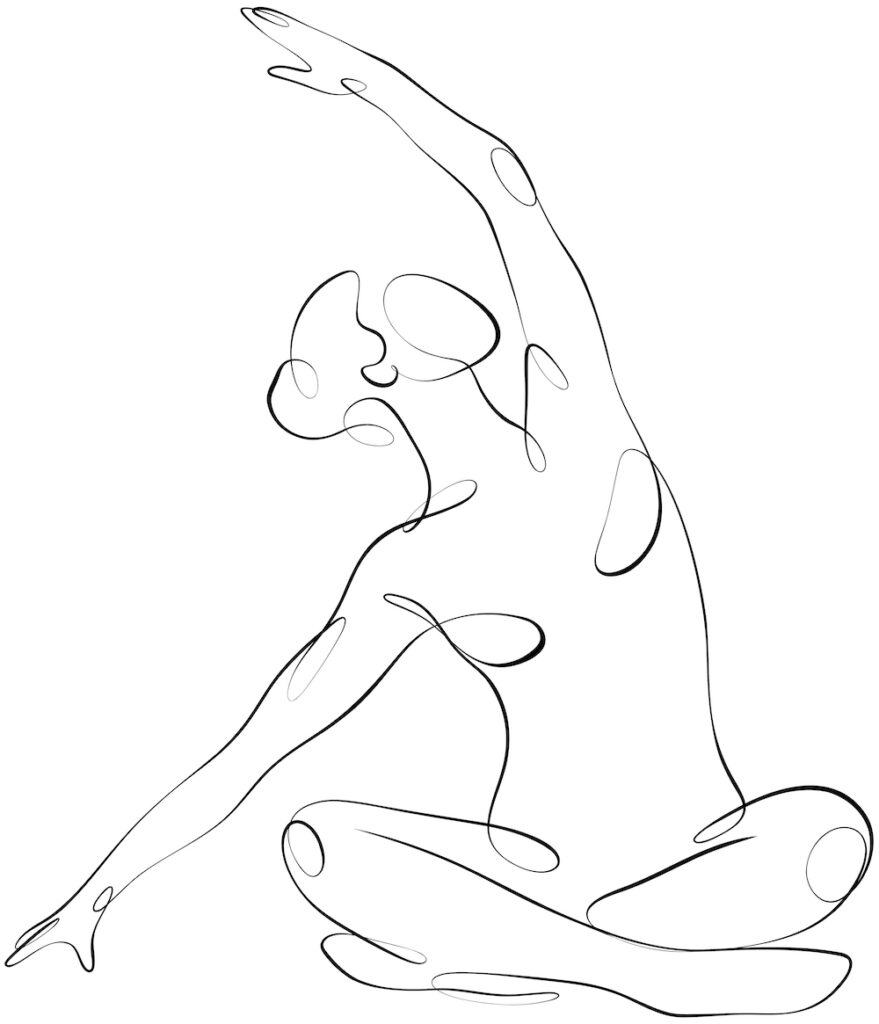 What Are BDSM Limits?
In BDSM, a limit refers to an activity a person doesn't want to do. For example, penetration without protection, choking, blood play, or scat could all be limits, and so could tying someone up in a certain way.
Limits can also refer to tools or objects, people, body parts, places, or ways of performing an activity (for example, rope bondage might be out, but leather cuffs are okay, or paddles are fine, but you don't want to be caned during impact play). Or playing with someone in a relationship whose partner doesn't approve of them engaging in BDSM with someone else could be a limit.
Related: What is BDSM?
Finally, you might set limits on whether, how, and where your partner can leave marks on your body. Not everyone can sport abrasions, bruises, or welts.
Hard & soft limits – When the activity is entirely off limits (which is where the term comes from!), it's known as a hard limit. However, people can also have soft limits, which may be things that someone is wary of trying or only willing to try in certain situations. As your relationship and trust grow, you may be able to pursue some soft limits.
Requirement limits – Less frequently, you'll hear about requirement limits. These are the things a person requires before they'll participate in a certain activity.
Time limit – A time limit is a little different than other BDSM limits: it's an agreed-upon period during which an activity or relationship takes place. For example, time limits may be used in casual play and BDSM scenes or to specify how long a submissive's training period will take.
Discover submissive tasks that can be used during training.
Why Limits Are Important In BDSM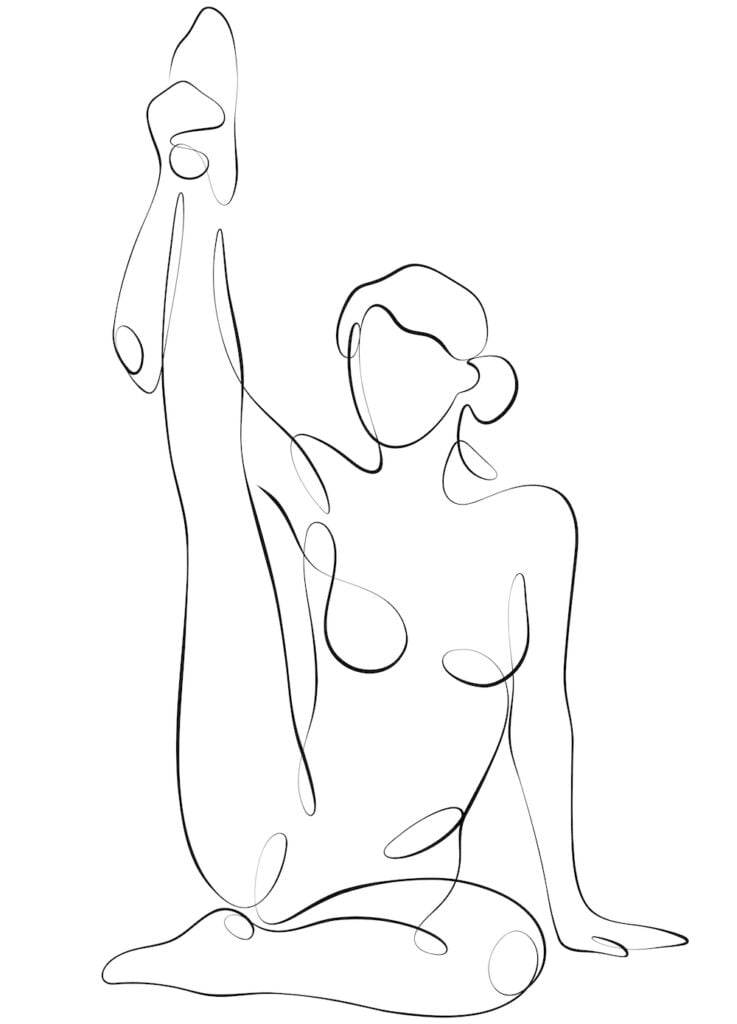 BDSM limits are important because they help to avoid discomfort or harm, including injuries and triggering reactions. It's possible to breach someone's limits accidentally if you're not aware of them, so discussing limits before you get into a scene or relationship with someone can minimize that risk. Of course, BDSM limits let you know which activities you won't be able to actively pursue.
Some people will say they don't believe in limits [1]. Generally, the implication is that they know their partners so well that they don't need to set limits or potentially use safety protocols such as safe words. Changes are, however, that there is still a way to end the interaction if necessary.
How to Figure Out Your BDSM Limits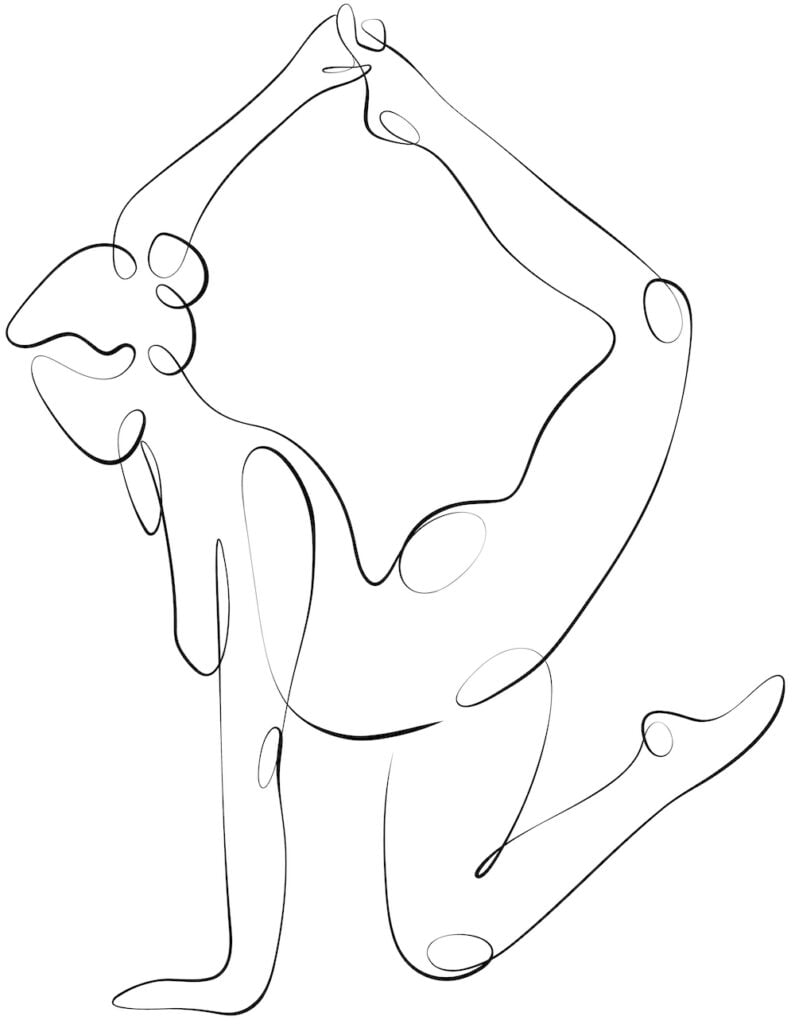 Some limits may be obvious to you; these are the hard limits that you never want to do. You might also have an idea of your soft limits, the things that give you pause or that you'd only try with the right people in certain circumstances.
But figuring out limits can be hard if you think you're up for anything. Most people are unaware of every BDSM role play idea or activity that exists. After all, it's practically a neverending list! So there may be things that would be a limit for you if you were aware of them.
Sometimes you only learn what your BDSM limits are after you try something and realize you don't like it.
Fortunately, plenty of books and websites discuss various BDSM activities, including the Bad Girls Bible! Check out our BDSM for beginners guide for ideas. You'll find everything from spanking to praise kink to consensual nonconsent! You could even check out our complete list of kinks and fetishes.
BDSM tests and similar tools might also be helpful for figuring out your limits.
Although these tests ask what you're into, you can just as easily use them to determine what you're not into. You may even want to record your limits somewhere and use that to begin a conversation about limits with your partner.
This brings us to our next point.
Using a BDSM Checklist to Learn and Communicate Your Limits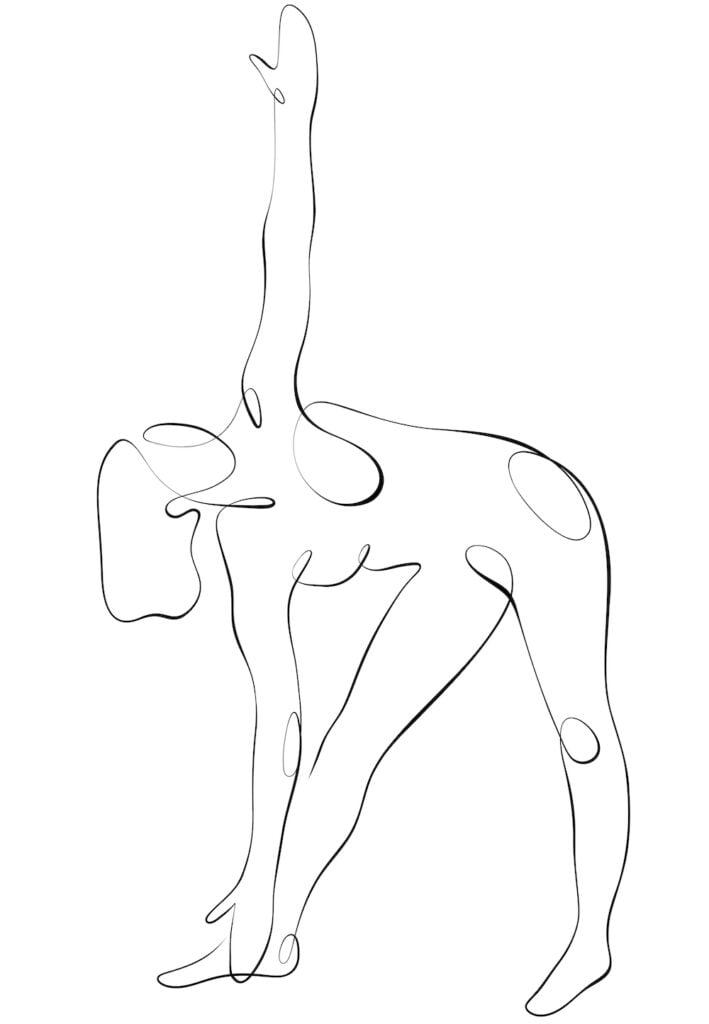 A BDSM checklist is a great way not only to discover your limits but to communicate them with your partner. You can make your own BDSM checklist or download one.
In fact, we made a BDSM checklist for Bad Girls Bible readers to use. You'll see a spot to specify whether an activity is an interest or a limit. The checklist lets you make comments so that you can specify limits or your interest as a giver, receiver, or both.
Remember to copy the checklist twice–once for you and once for your partner. Then, you can let your partner know what you're interested in, and what your limits are by exchanging and comparing your checklists.
If you're using a different type of list, a Yes/No/Maybe list, consider that "No" is like a hard limit and "Maybe" is similar to a soft limit.
Negotiating Limits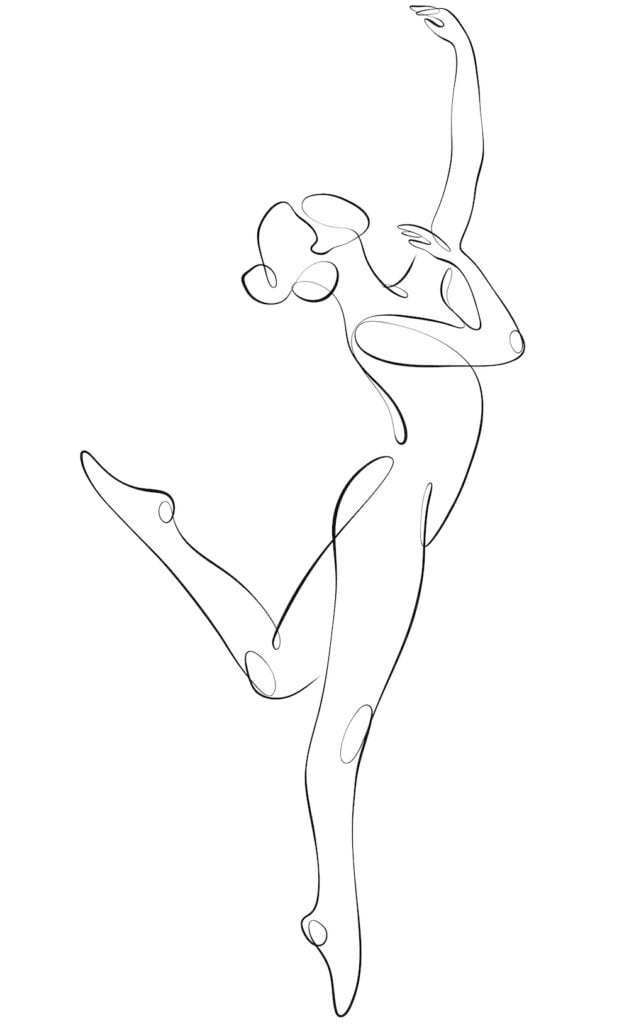 Negotiation in BDSM happens before entering scenes or relationships and at any time when a partner wants to adjust their previous BDSM agreements. For example, you might find that you're not getting enough out of your BDSM scenes, and reconsidering your limits might be one way to remedy this. Negotiation can be pretty strict and involve a contract, but a lot of people rely on verbal negotiation.
Related: The Ultimate Guide to BDSM Contracts
Discussing limits is part of that negotiation. To save a little time, you might stick to limits that pertain to the scene. After all, if your scene involves spanking and bondage, you don't necessarily need to list knives if they're a hard limit.
Read: Bondage for beginners
On the other hand, you might mention limits that could accidentally happen, such as touching your feet or limits related to the specific activities you plan.
Multiple conversations – You'll likely have multiple conversations about your limits in longer relationships, especially if you get to the point where you want to push them, which we'll discuss in just a moment. However, less negotiation may be needed if you've previously talked about safety and limits with a person [2].
When it comes to hard limits, you don't need to negotiate at all. However, you and your potential partner may want to discuss soft limits, especially if one of you really enjoys an activity that is the other person's soft limit.
When Limits Spell Incompatibility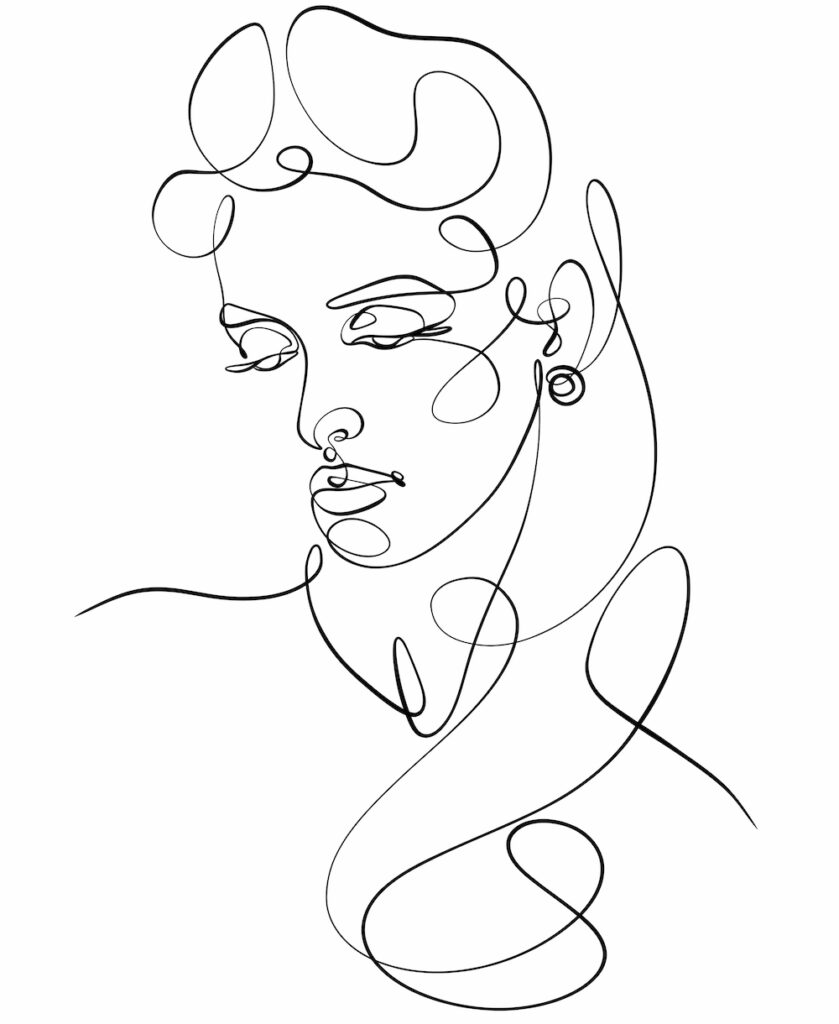 Limits, and especially hard limits, might mean that you're incompatible with a potential partner. Specifically, you'll be incompatible when one of you lists something as a hard limit that the other person requires in their kink, sex, or relationship. Sexual contact or a specific activity such as any kind of anal penetration like anal sex or anal fingering are examples, but like everything when it comes to kink, it's personal.
It's best to recognize the incompatibility and cut your losses sooner rather than later. It's not personal and doesn't mean anything is wrong with either of you. Everyone is free to wait for partners who want (or don't want) the same things as them.
Think of hard limits like the decision on whether or not to have an open relationship. A relationship just can't work if one person insists on it being closed, while the other insists on it being open. Compromise will only make you both miserable.
However, there may be hope if you're talking about a soft limit and are willing to consider pushing your limits.
What Does It Mean to Push Limits?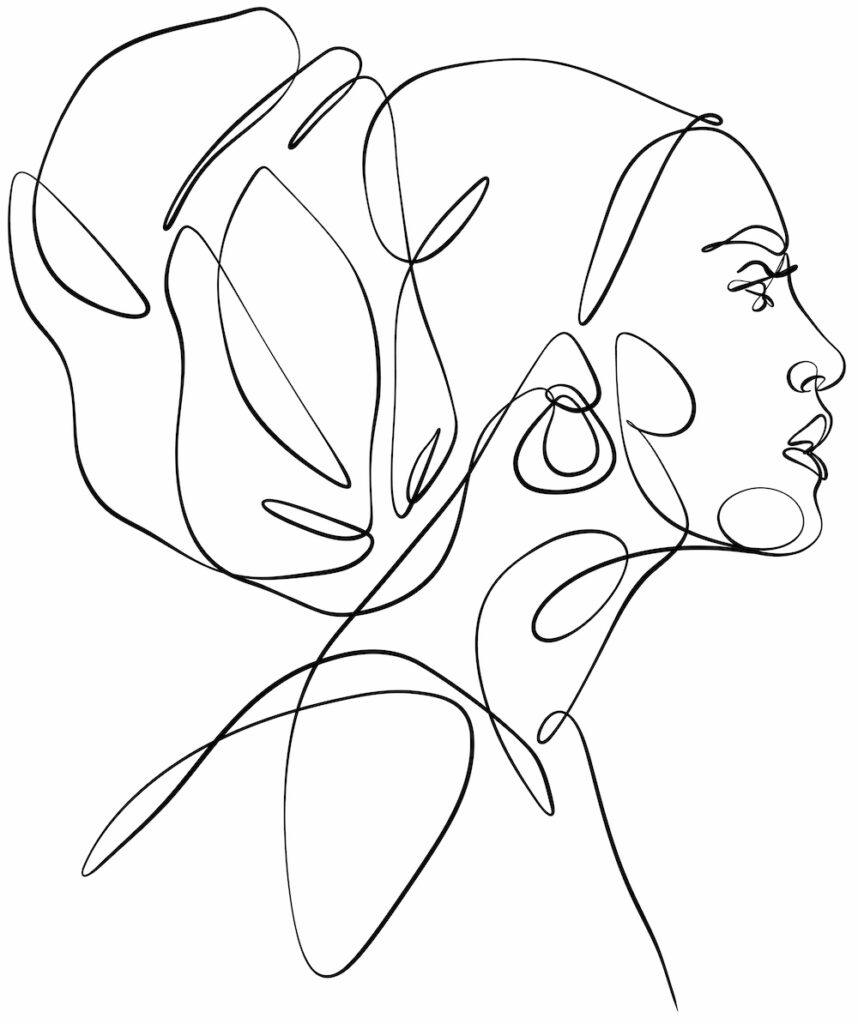 You might hear people talking about "pushing" or "stretching" your limits. What does it mean? Pushing refers to testing boundaries to see how close you can get to those limits.
You can push against limits where you don't quite cross them or push past them, which is when a boundary is fully crossed.
Some people define pushing limits as ignoring someone's boundaries – For the rest of this section, we'll refer to pushing limits as the process of expanding what you like or can handle and not outright ignoring boundaries. Make sure that when you discuss limits with others, everyone is using the same definition.
Pushing limits is a slow process – It that can occur over the course of a relationship as trust and knowledge increase or throughout a scene as your partner relaxes, becomes more aroused, and potentially enters dom or subspace.
So if your limit is bondage, you might start with your partner instructing you not to move (mental bondage). After your get used to this, your partner might bind you with thread, which you can easily break if you struggle or pins your arms with their own. Then, you might be ready for cuffs or rope.
This gradual increase isn't unlike training in the gym. You work up to a more intense workout little by little.
It's like warming up your partner – Sometimes you just need to be warmed up before you can be pushed or stretched. Without that warmup process, you can't really push boundaries. You can only break past them, and that could have disastrous results.
Discuss first & prioritize safety – Furthermore, you should never push limits without discussing it with your partner beforehand. Even if your partner agrees to have their limits stretched, you need to be careful about how you do that. And if you allow your partner to push your limits, you need to trust that they prioritize your safety above all else.
These BDSM rules can help.
Use a safe word – Safe words, in particular, can be useful to ensure any pushing of boundaries is a positive experience. When you successfully push your boundaries, you can feel exhilarated, proud, and more connected with your partner!
Aftercare is vital – Even if you do everything right, pushing your boundaries can also be a negative experience. It's important to talk to your partner about it so they don't cross your boundaries in the future. This is why aftercare for your partner is so important.
Do Limits Remain the Same?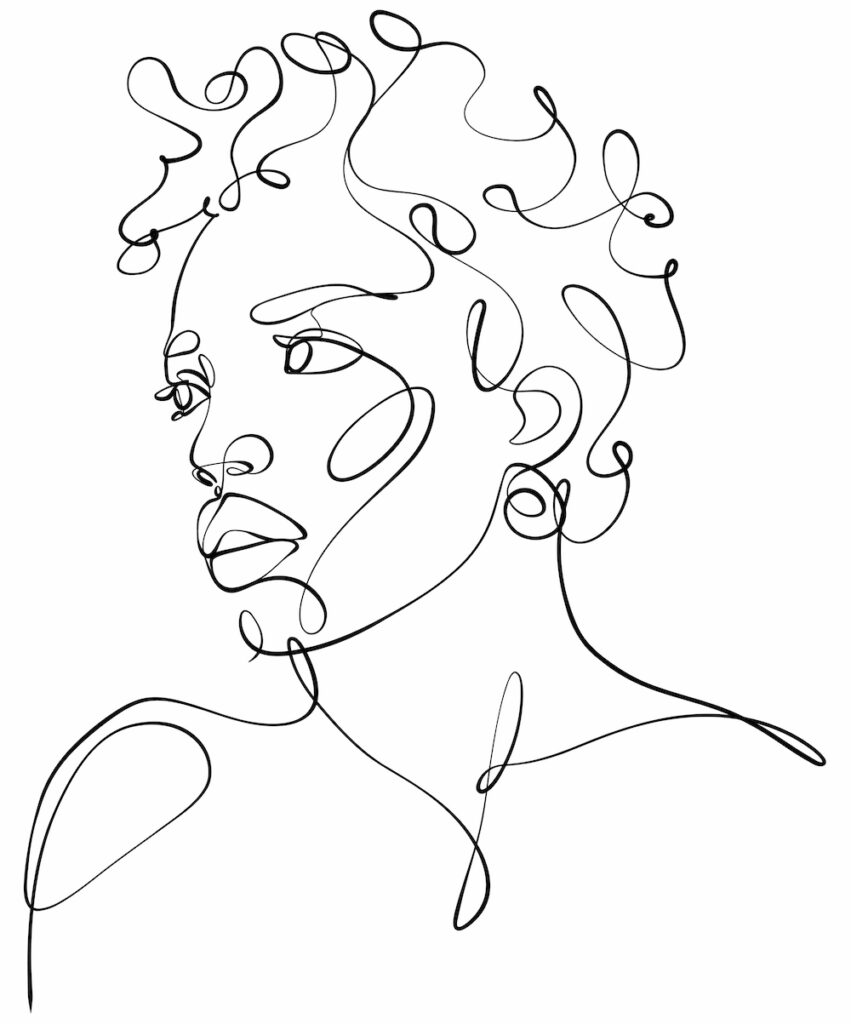 Often, as you explore–yourself, your relationship, and kink–limits tend to relax or shift. You might be interested in more activities or more intensive kink than you previously were as you learn about your strengths and desires and trust in your partner grows.
Pushing limits might open doors to new kinky ideas, too. However, you shouldn't consider soft limits completely negotiable or enter a relationship with the impression that you can successfully push past someone's limits.
When your limits are not respected
If you haven't already entered into a scene or relationship, it's your right to walk away.
If someone has ignored your limits during a scene, use your safe word or stop mechanism if you can to stop play.
You can end the session entirely, in which case you can proceed to aftercare if you need it. On the other hand, you may rightly feel that your boundaries have been crossed and may need to separate from the other person for your safety and potentially alert the authorities.
Hopefully, that's not the case, and you just need time and perhaps some aftercare.
In some cases, you may be able to make adjustments and proceed with the BDSM scene, but you shouldn't feel obligated to do so.
Speaking of which, you don't have to explain why you used your safe word. It's fine to use it to stop play at any time, even if your partner hasn't ignored or crossed your BDSM limits.
You shouldn't feel compelled to discuss ignored or broken limits in the moment if you're not capable. However, you may want to do so to ensure your partner knows what they did wrong and how serious ignoring limits is, even if you never experiment with them again.
Common Hard Limits
A few things are commonly listed as hard limits; that is, people never want to try them. You probably won't be surprised by these hard limit examples.
Children
Animals
Scat
Blood
Drugs
However, anything could be a hard limit for any person, even if it doesn't seem "extreme" to you.
Common Soft Limits
Common soft limits include things such as having your photo taken, which creates evidence of your BDSM activity or could reveal your identity, and anal penetration. These are good examples of soft limits you might agree to with the right person or situation.
Other Examples of Limits in BDSM
And now on to an example BDSM limits list, which will hopefully help you determine yours.
Again, anything can be a soft limit, no matter how tame or extreme. It may not necessarily seem kinky or sexual, either.
BDSM Limits and Other Safety Philosophies
Whether you're talking about hard or soft limits, both are compatible with the various BDSM safely philosophies people practice. You might be familiar with SSC, which stands for safe, sane, and consensual. The idea is that you enter into every BDSM interaction consensually, of sound mind, and as safely as possible. Discussing and abiding by limits certainly fits into that ideology.
However, some people prefer different philosophies. For example, RACK stands for risk-aware consensual kink. This acronym emphasizes that all BDSM is risky, even if it's not an extreme activity and that you should try to minimize the risk.
Finally, PRICK stands for personal responsibility, informed, consensual kink. Everyone is responsible for their own safety, which means knowing and communicating your limits to your partner. Similarly, talking to your partner if they push or cross your limits is your responsibility to avoid it happening again [3]. But you must also take responsibility for your partner's safety, whether pushing their boundaries or not if you are the dominant partner.
Edgeplay – If you're approaching the edge of safe and consensual kink by pushing boundaries, you're engaging in what's known as edgeplay [4].
By now, you should have a better idea of how to use BDSM limits to keep yourself and your partner safe. Hopefully, our BDSM checklist and examples of soft limits have helped if you weren't sure what your limits might be.