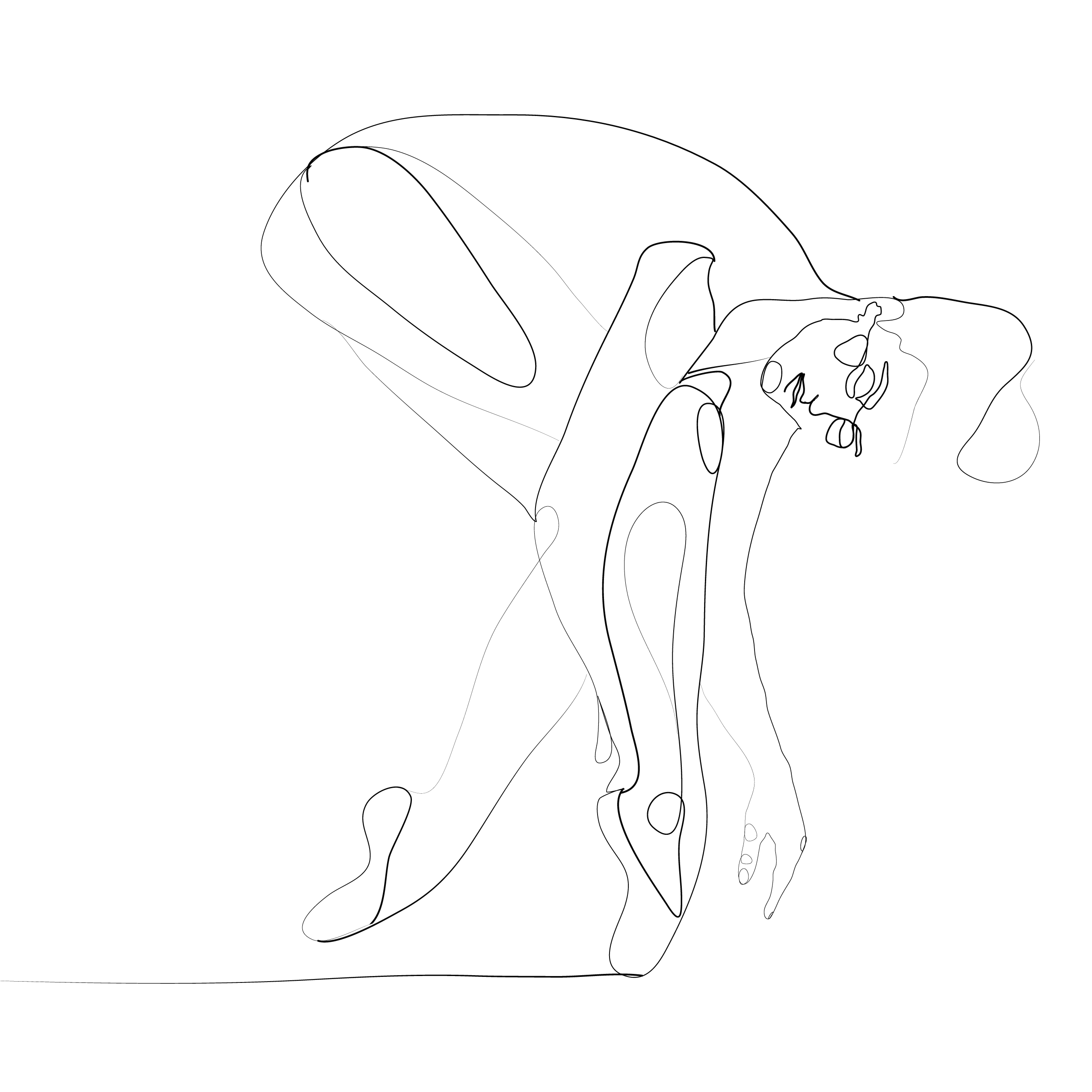 No one will blame you if you haven't heard of figging (or only discovered it through porn or E.L James' "50 Shades" series). It's not the most common BDSM activity; although, it is popular with certain kinksters. Figging combines anal play with punishment in a way that is certainly hard to forget, and you'll learn how to safely try it in this post!
You're not alone if you've never heard of figging, but it actually has quite a long history. Common lore says that figging was originally a practice used to punish female slaves in Ancient Greece. The Romans also took up the practice a bit later. England followed suit during Victorian times when they used ginger as punishment.
Psst, if you're looking for more kinky ideas, check out our helpful BDSM checklist.
Although no figs are involved, the name actually makes sense. The original word is "feaguing," which refers to a practice used by farmers. The farmers would insert ginger or another vegetable into a horse's anus to make the horse hold their tail higher. This practice became increasingly common before it was banned.
Now that you know the history of this practice as punishment, you might wonder why we're writing about it on the Bad Girls Bible. Well, some particularly kinky folks (take this test to find out if you like kinky sex) like to use figging during their BDSM scene! Figging is often used as a punishment as part of consensual kink, turning it from a legitimate punishment to a form of sex play!
Get more ideas for BDSM punishment.
If all this sounds too intense, you might be more comfortable reading about BDSM for beginners, instead. That post has ideas for people who have little or no experience with BDSM or who might prefer less intense experiences. You can also read our introduction to BDSM.
Prepare for Figging
Head to your local farmer's market, supermarket produce section or Asian grocery store to find some ginger. Choose the biggest piece of ginger you can find. Ginger is sold as a "hand" because it sometimes resembles one. Look for one with a "finger" that will be large enough to carve into a shape like a butt plug that is a bit wider than your thumb (you can work up to larger pieces if you're into anal training). You can save some effort by choosing one that has another finger that you can use as a handle.
Read More: What Is A Butt Plug & What Does It Do?
Peel your ginger with a sharp knife or peeler. Remember that it's fibrous! Carve away any lumps or bumps as you're peeling.
The ginger will be quite fragrant, and the oil will get on your hands as you peel and carve. If you want, you can wear gloves. If you don't, make sure to wash your hands thoroughly before you touch your eyes, which can cause irritation. You can "wash" with coconut oil before washing with soap and water to remove the ginger oil from your skin.
Once it's peeled, you want to give it a shape. A rounded, tapered end makes insertion easier.
The neck will be a narrow portion near the base, but you must leave enough room to create the flared base. Create it by making a small groove around the ginger. It's important that the neck is thick enough that it won't break during insertion, removal or play. Aim for a neck that's at least 1/2 inch wide. If your ginger root doesn't have a handle, you can simply keep the base wider than the neck for handling.
Fermenting
Some particularly sadistic people like to up the ante of figging by fermenting the ginger. This process is achieved by placing it in a zippered plastic bag and squeezing out any air. Place it in the refrigerator for 4 to 6 days. Once you see a bit of mold, you can pull it out and peel it as we've already discussed.
Alternatives to Ginger
People have tried all sorts of items as alternatives to ginger. This includes:
Toothpaste
Peppermint oil
Tiger Balm and similar creams
Stinging nettles
Proceed at your own risk, however. Risk is inherent to most kinky activities, which is why it's important to follow the BDSM rules.
You can pretty safely use a heating or cooling lube for sensation play that's not quite as intense as figging, too.
Insertion and Playtime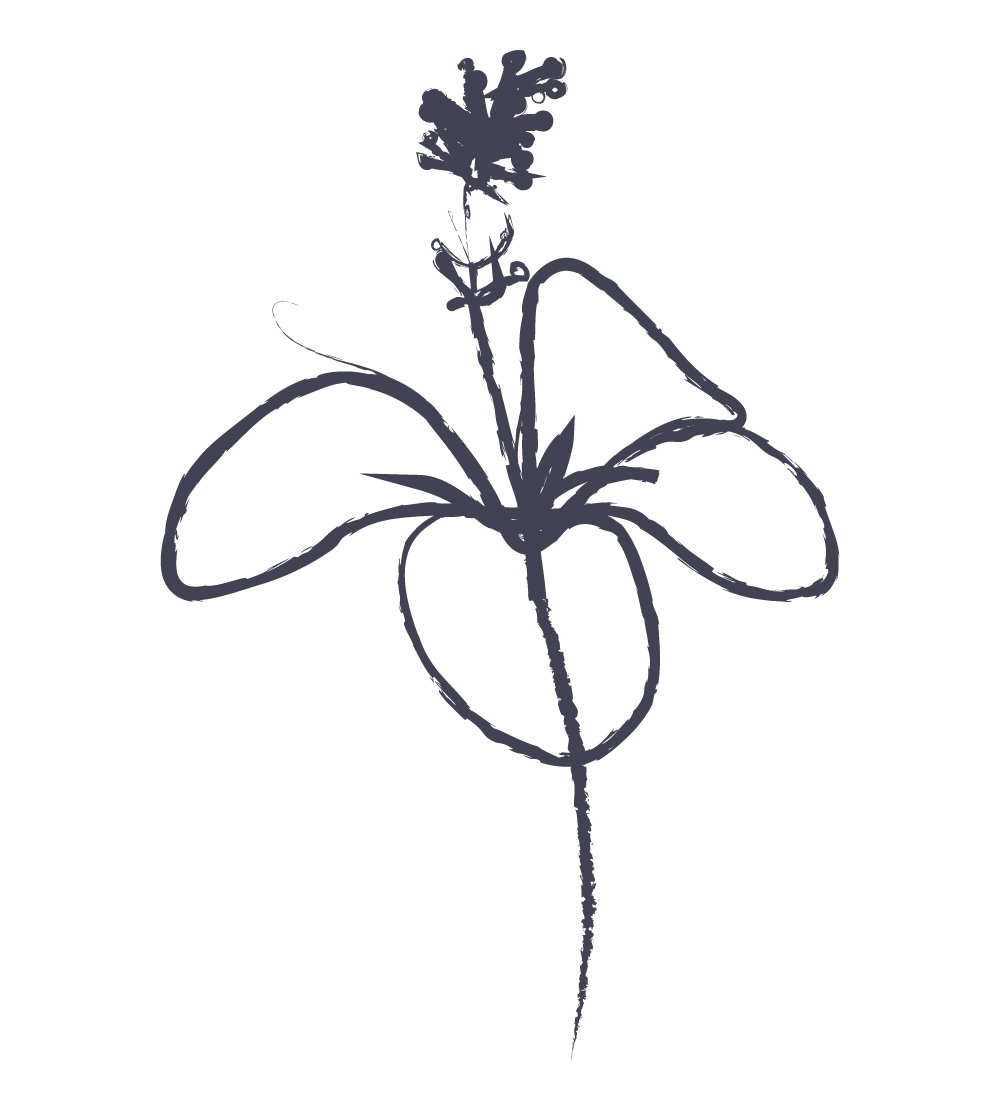 As soon as your ginger "plug" is carved, you can insert it. Some people like to use a bit of saliva for lubrication, but the oils inside the ginger also help to lubricate and ease insertion. Insert it up until the neck/groove, which will keep it in place. Go slowly to prevent the shaft from breaking.
Take your time especially if you're trying out anal masturbation. More on that here.
If you don't feel anything right away, be patient! It can take a few minutes to kick in. After the juice dries up, the sensation will wane. Some people even remove the ginger and peel off a layer to extend the sensation! The sensation can last between 5 minutes and 1.5 hours. Remember that oil in ginger naturally varies so that some pieces will be more intense than others.
Any activity that causes the person with the ginger root inserted to clench will intensify the feeling. If you've inserted ginger into your partner's anus, you might force him to masturbate, which will make the pain more intense. Another option is spanking. So if you're on the receiving end, your partner can bend you over his lap and spank or even use a flogger or cane for even more intense stimulation.
Related: Erotic Spanking: The What, Why & How
Some people like to take the torture a bit further by removing the piece of ginger and proceeding directly to anal sex when the anus is still irritated. You might want to prepare for anal sex beforehand if this is a possibility.
One thing you can do is to balance punishment with reward. If your submissive seems to be reaching his tolerance, you might do something pleasure such as performing oral sex.
Find 10 more ideas to dominate your man.
The intensity of ginger can vary with fresh ginger stinging more than older ginger, and every person has their own tolerance level. Any cut will be even more sensitive to the ginger. It's important that you can use your safe word during kinky scenes to halt or pause play. Similarly, if you're the dominant during a scene, you must respect your submissive's safe word.
Read more in this post about BDSM safety.
When you're done figging, you can remove the ginger and throw it away.
After a scene, it's important to engage in aftercare. Even if the sensation of the ginger isn't as intense as you expected, you might still experience sub drop after a scene.
Learn more about BDSM aftercare along with sub drop and dom drop.
You can rinse your skin to remove the ginger oil and ease the burn. Some people like applying aloe – either directly from the plant or bottle – to soothe the irritation that ginger can cause. When done properly, there should be no longterm damage.
While figging certainly isn't for everyone, it might tickle your sadistic bone or provide a way for you to repent as a submissive. Even though figging is intended to be intense, it's important to follow common sense practices to ensure that it remains as safe as it can be.
Learn more about anal play and safety.
What If The Ginger Gets Stuck?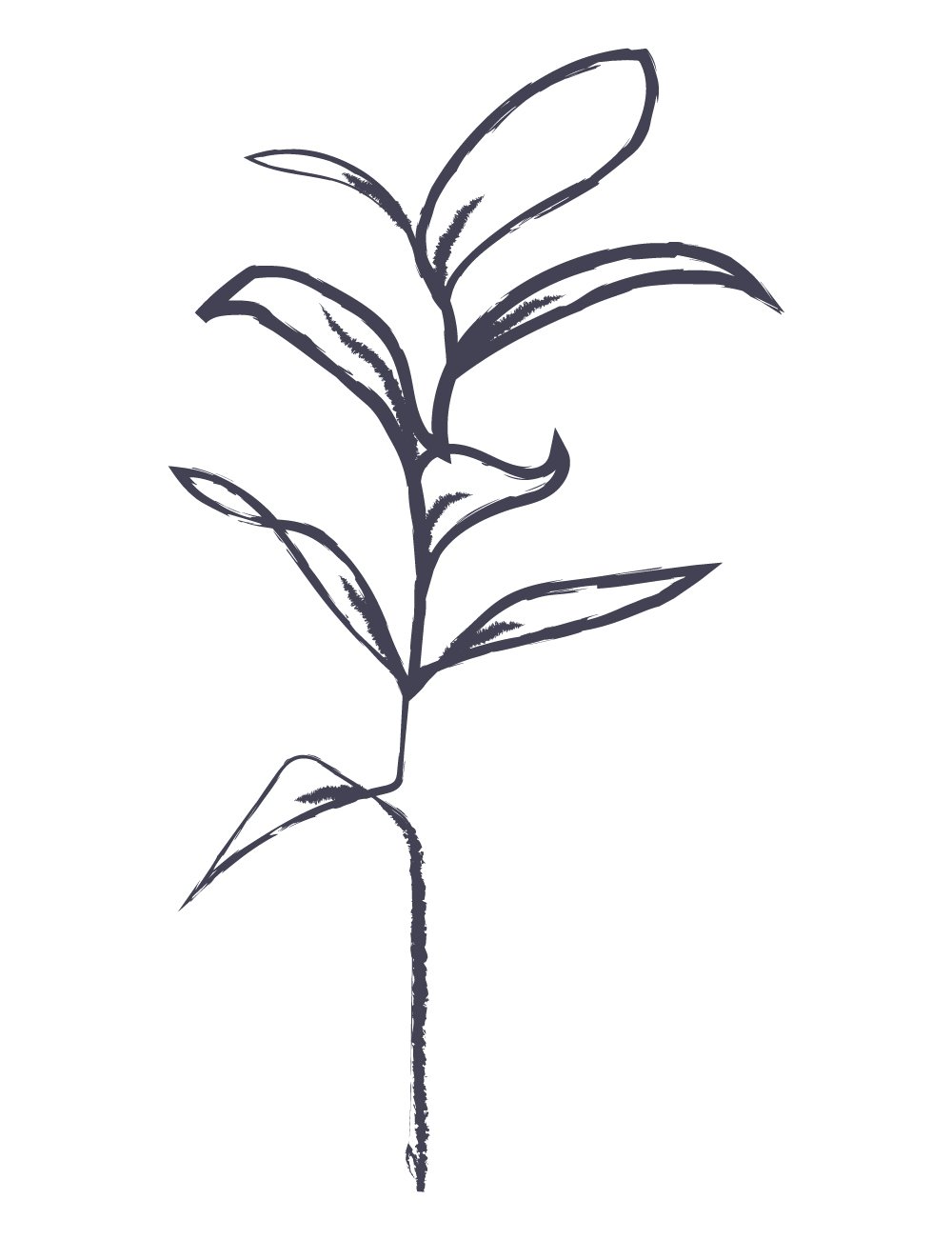 You can reduce the chance of the ginger getting stuck during figging by carving a shape with a flared base and a neck that can withstand the pressure of your sphincter, the ring-shaped muscle that closes off your anus [1]. However, this risk is still present. If it does get stuck, you want to squat and bear down as if you were going to the bathroom to push it out. Do this as soon as possible.
If you can evacuate the ginger, you can avoid an embarrassing trip to the doctor.
Vaginal and Clitoral Figging
You don't have to stop at anal figging. You can try it vaginally. The preparation is the same, but the base is less important for vaginal figging because the vagina ends at the cervix (except in cases of a total hysterectomy). The cervix prevents anything from being sucked up. However, keeping a bulbous end or handle that you can grasp makes maneuvering easier.
Some people have even carved dildos from ginger, which can then be used for thrusting.
You can also start with a small portion of ginger into which you carve a divot that can be placed over the clitoris! The piece should be wedge-shaped. Place the narrow tip toward the mons pubis and tuck the sides under your/your partner's labia.
Clitoral figging may not be as intense as inserting it because the flesh is less sensitive than the anal or vaginal canal. You can hold the ginger in place during vaginal or anal sex for extra sensation.
Resources
Because figging is a relatively common BDSM activity, you can find discussions, tutorials, and videos by experienced kinksters online. Below you'll find a few useful resources about figging.
Morgan Thorne has a Youtube video that teaches all about figging.
Franklin Veau is a respected kinkster who wrote a how-to on figging.
There's a podcast about figging and other botanical sex on Pleasure Mechanics.
Dr. Mark Griffiths discusses figging and a related activity known as rhapanidosis on his blog.
This article on Alt.com explains how figging enhances sex.
Elizabeth Black details her experience with figging on SexIs.
Frequently Asked Questions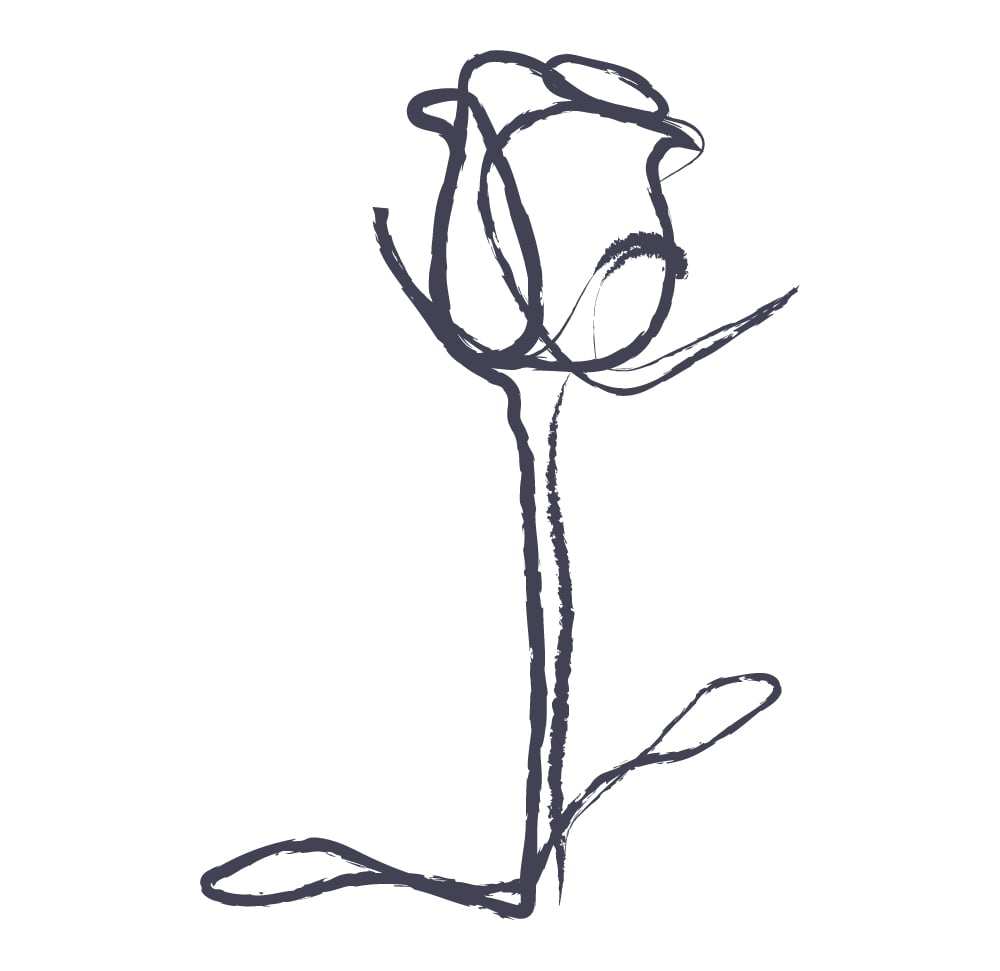 FAQ #1 – What does figging feel like?
It takes a few moments for the pain of ginger to kick in. It starts with a cool feeling, then moves to a tingly burn because of the gingerol content. Gingerols are in the group of compounds known as vanilloids [2], which also contains capsaicin. This is one way that the two are related [3]. As you know, capsaicin is the ingredient that makes peppers hot [4], but gingerols give the kick to ginger [5], and also cause the heat during figging.
The oil can transfer to sensitive areas such as your face and eyes if you handle it, so it's important to wash your hands thoroughly after handling to ensure only to the intended recipient and body parts experience the burn!
FAQ #2 – How do you prepare the ginger?
Cut a finger from the ginger. Peel it (a vegetable peeler or knife works just fine). Shape it so that that's a narrower neck and a wider base.
FAQ #3 – Can you use items other than ginger root?
Yes. Some people have experimented with peppers and oils such as peppermint. Beware that undiluted oil can cause the skin to blister, so adding water is wise. You can also add powdered ginger to lube to make a paste. If you have Tiger Balm or similar muscle creams on hand, you might try one of them.
FAQ #4 – Is figging safe?
Neither figging nor any of the other activities listed above are medically recommended, and misuse can potentially damage your genitals or anus. However, kinksters have often used ginger root for figging without longterm damage.
FAQ #5 – What are the risks of figging?
While many people consider figging safe enough to do it, there are risks. These range from cutting yourself while peeling and shaping the ginger root, transferring the oil to your eyes, irritation in the vaginal or anal canal or even getting the ginger root stuck. To avoid the latter, make sure the base is wide enough that the ginger root cannot slip inside and long enough that you can grab it to remove it.
Figging with ginger doesn't cause burns like other materials. In fact, ginger juice has been used to treat thermal burns [6]
Furthermore, if you make the neck too narrow, the ginger can break, and part of it can become stuck. Remember to go slowly, which makes it less likely that the ginger will break.
FAQ # 6- Why do people engage in figging?
It's often used as a form of punishment in BDSM. However, some people might enjoy their ability to endure such discomfort, too!  Masochists might get a kick out of figging. Believe it or not, some people even find the sensation to be pleasant! Some women report ginger causing arousal and desire to orgasm.