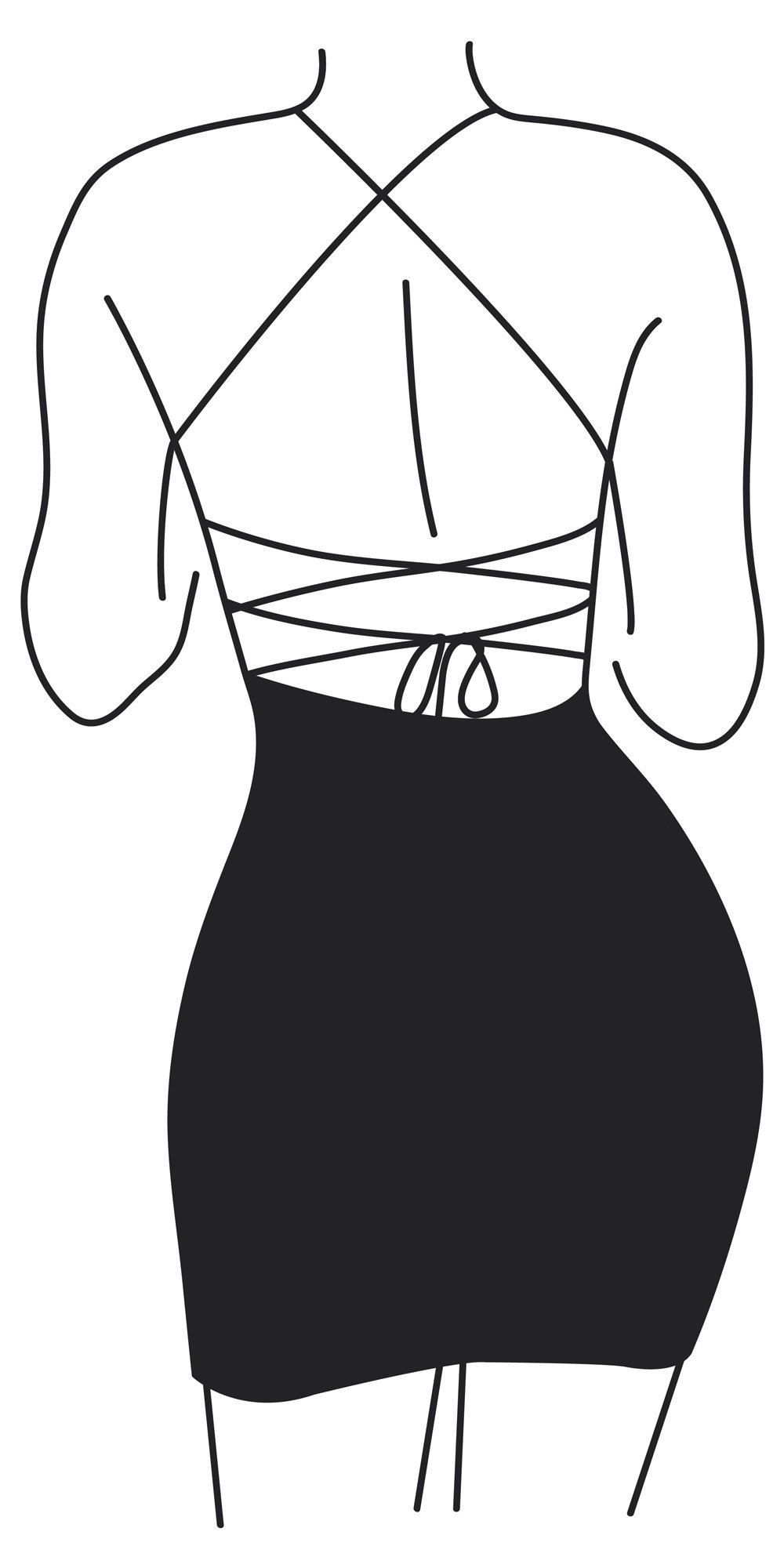 A common question I get from visitors to the Bad Girls Bible is the question "What is a butt plug?" Chances are, you've seen a plug or two if you've stepped foot into a sex toy shop or loaded a store in your browser. Unlike a dildo or typical vibrator, which is intended to be thrust or moved internally, a butt plug's sole job is to make you feel full. A butt plug stays in place, allowing you to engage in other sexual activities or even to go about your everyday activities.
A butt plug is easily recognized by its shape. The sex toy has a tapered head that widens out, typically into a bulb shape, and then tapers at least once before reaching a wide base. The initial tapered designed helps for inseredrtion, while the thin neck keeps the butt plug in place so that it can't slip into your body. The only toys that are safe for anal play are those with a flared base or handle, and inserting a toy into your anus without this safety feature can lead to an embarrassing trip to the emergency room!
Everything you need to know about anal safety is in this post.
There is some variation in design. Butt plugs may be more squared than rounded, and the base may be circular, rectangular or even a loop for grasping. Some plugs pose an additional challenge – and add sensation –  because they have one or more bulges near the neck. These bulges increase sensation when you insert or remove them.
A base makes it safe to use butt plugs during anal masturbation. More about that.
Who Is a Butt Plug Made For?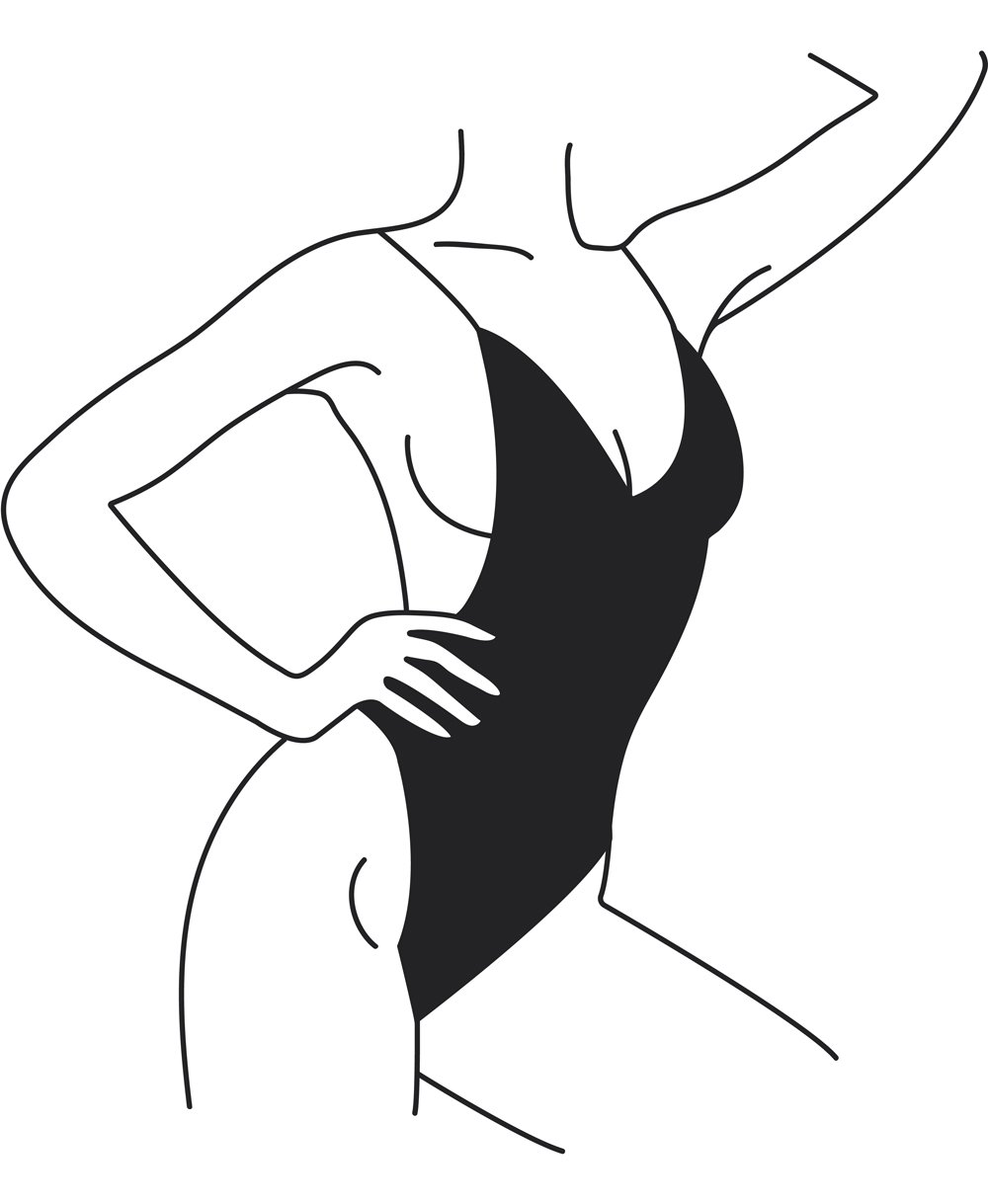 The design of a butt plug isn't gendered. This makes it great for men and well as women (discover why guys like anal sex and play). Your partner might enjoy a butt plug because it stimulates his prostate when inserted as a specific angle, but just because you don't have a prostate doesn't mean you won't enjoy the sensation of a plug. In fact, you might enjoy the feeling of double penetration with a plug in your butt and your partner's penis in your vagina.
Did you know that some people can have anal orgasms?
A few plugs, including those by Aneros, are designed specifically to stimulate the prostate (which only men have) inside his anus and through the perineum – the tissue between the anus and balls on a man and between a woman's butthole and vagina.
Read more tips for prostate massage.
Many people enjoy inserting butt plugs because it helps them prepare for anal sex (read the guide to prepare for anal sex here and follow these anal tips to keep it enjoyable). You might give a butt plug a try if you want to open up and expand your muscles ahead of time. Vaginal sex can also be improved by inserting a butt plug while your partner thrusts inside you. Many times, your partner will also be able to receive stimulation through the vaginal wall from a plug inserted into your anus. Some butt plugs also vibrate for increased pleasure, which is great as your partner will be able to enjoy the vibrations too.
Other reasons that people enjoy stimulation from butt plugs is because they consider it somewhat taboo. This is especially true when you consider that you may be able to wear a plug all day long under your clothes with no one the wiser! This aspect of butt plugs has led to them being used in some power-exchange relationships, where the dominant partner requires the other to wear a plug all day long (more on being dominant here). Of course, you don't need someone to tell you to keep that plug in to bring a smile to your face as you wear it on your trip to the grocery store.
A plug that is comfortable enough to wear for several hours and during your daily activities may not be the same plug that you use for a short period of time. Plugs with smaller necks are typically more comfortable for prolonged wear. Just like you'd ease into larger plug, you should try out a plug for a shorter time period before you try to use it for hours on end.
Psst, do you wanna try something else? What about eating ass for a partner (tips here). You might also enjoy receiving a rim job. Learn more about rim jobs.
Are Butt Plugs Safe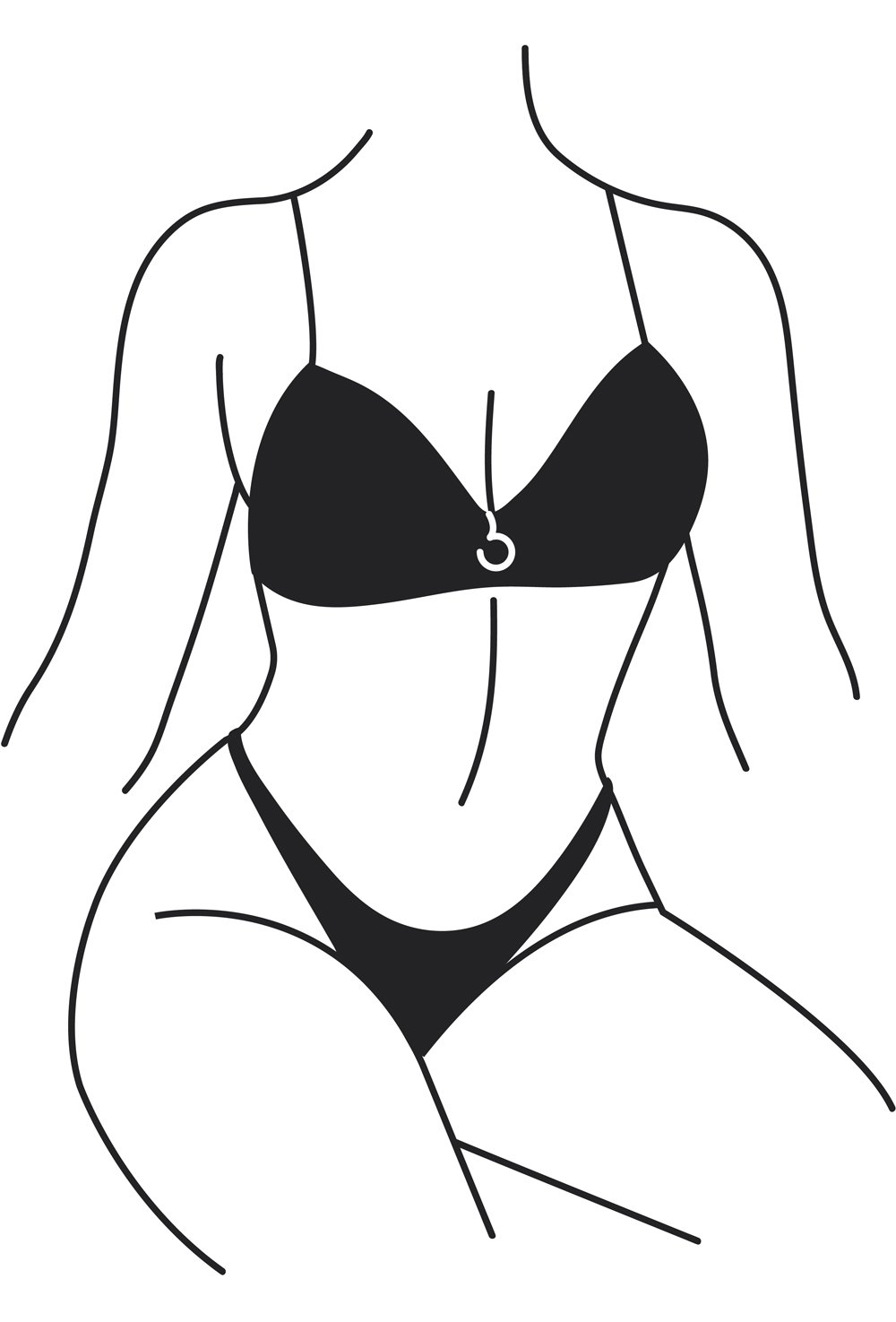 Before you get to using a butt plug, you might wonder if they're safe. The answer? Generally yes. There are a few things you can do to make sure you're using butt plugs safely.
Choose a plug with a thin neck and a significantly wider base. If the neck and base have similar thicknesses, the base could slip inside you, making it difficult to remove the plug.
Choose a plug made from body-safe materials that are nonporous. This also makes cleanup easier. You'll learn about materials in the next section.
Skip butt plugs that are glass with that have ends in looped/ringed handles. These rings are especially susceptible to breakage.
If you're concerned about anal safety, you should definitely read this post about anal sex during your pregnancy and this one about getting pregnant from anal sex.
What Is a Butt Plug Made Of?
Butt plugs are also available in a variety of materials, including:
Stainless steel
Silicone
Glass
Ceramic
Wood
Glass butt plugs are especially interesting because they come in a variety of colors and gradations and can be designed to show off your personality. For example, some even add colored gems to the stems of their glass plugs. Many companies have copied this style. You'll also find plugs with faux-fur animal tails attached, which add an element of fantasy to your play.
All of these materials are or can be treated to become nonporous, which means you can safely sterilize them by boiling for several minutes or with a dip in bleach. You'll also find anal plugs made of jelly, PVC, TPR and silicone "blends." These materials are porous, containing tiny holes that can harbor bacteria. Not only can those materials lead to reactions with your own body, but you should absolutely never share toys made of jelly or swap them between orifices.
Rigid materials won't feel similar to rimming if that's your goal (find out about analingus).
Follow these same guidelines when choosing anal beads (more on anal beads) and dildos for pegging. You'll need a strap-on for pegging. More on that.
Related: What Is Pegging?
How Do You Use A Butt Plug?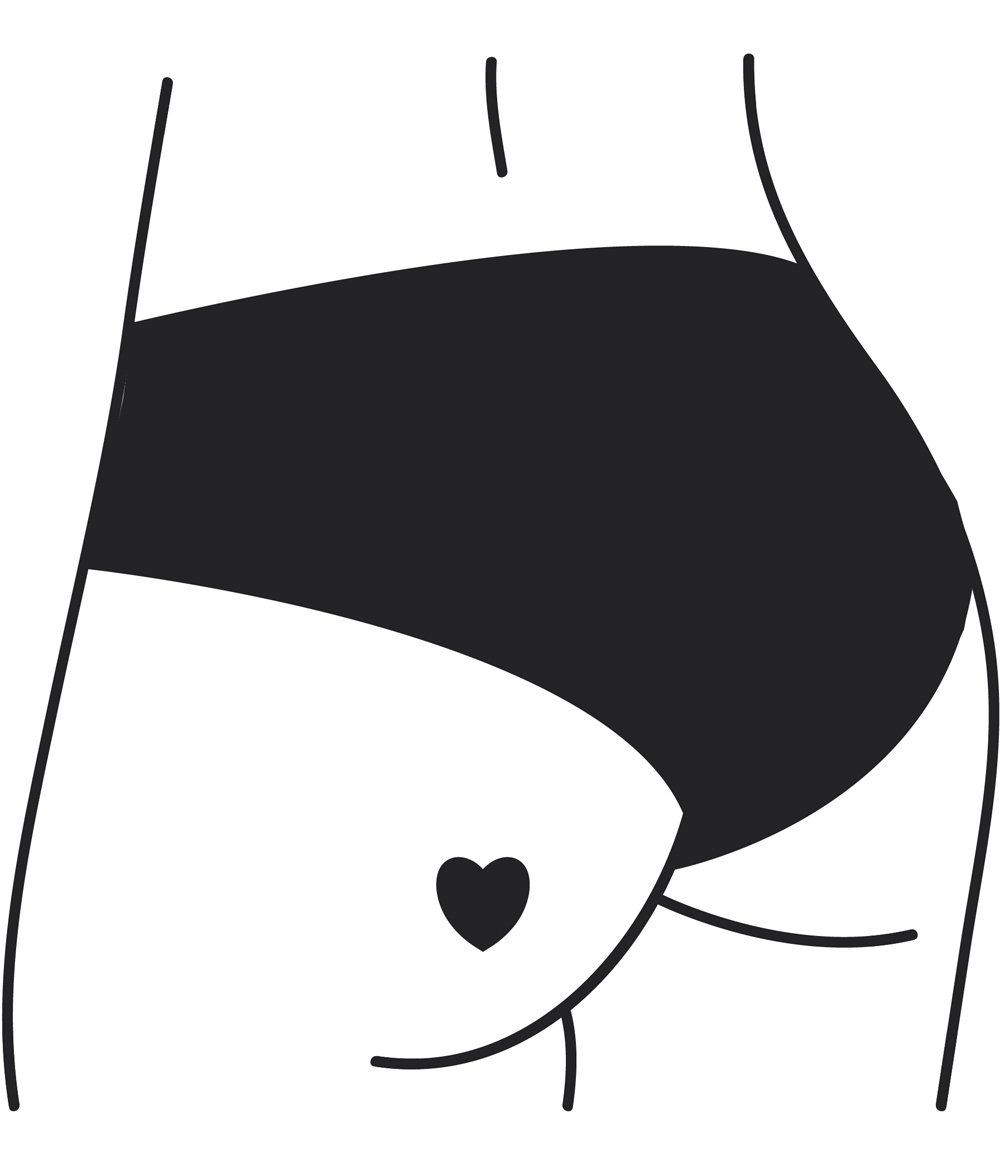 The same is true when you're new to butt plugs. Start with a narrower plug. Your first plug should be smooth and have no ridges or bumps, but you might move onto a textured plug in the future. You might prefer to lubricate your anus instead of the plug. Lubricating the plug and not your anus can make it slippery and difficult to insert. Insert slowly. It might be more comfortable to lie down than to sit or stand as you become accustomed to the feeling of the plug.
Some of these anal sex positions might work well.
Using a butt plug shouldn't hurt. Find out what to do if anal activities cause pain.
It may be easier to start by inserting a finger or two. Get the lowdown on anal fingering.
If you're new to butt plugs or working your way up to a larger size, you may only be able to handle it for a few minutes. However, you can increase this period of time incrementally until you're able to keep the plug in place for up to six hours. Just make sure to remove your butt plug as soon as it becomes irritating.
What Is a Butt Plug Set?
Because butt plugs are designed to create a full feeling, you'll find yourself in good company if you want to increase the size of your plugs. In fact, you'll find sets of plugs created in increasing size that are designed specifically for this activity. Once you've grown accustomed to a smaller butt plug, you can work yourself up to a larger one.
Butt plug sets are sometimes used in anal training. More in this introduction to anal training.
Of course, you shouldn't do this without plenty of lube!
Lube is even more important during anal play than other types of penetration because the anus has no way to lubricate itself. So don't forget to have a bottle on hand. If your lube comes with a nice pump, it's even more handy! A thicker lube can help to ease insertion, while silicone-based lube lasts for hours on end without requiring as much application as water-based lube, which can become sticky as it dries. Avoid using silicone lube with silicone butt plugs as this can cause a chemical reaction and even ruin your toys!
Learn more in our guide to lube.
Whether you enjoy a butt plug periodically during sex, you rely on the filling sensation during masturbation or your partner loves knowing you've had a plug inserted all day while he was away at work, you'll find plenty of reasons to love playing with plugs. If you're new to the activity, a lot of patience and lube will go a long way to a comfortable and enjoyable experience with a plug!