The Sofa Spooning sex position is a slight variation of the regular Spooning position. To perform it with your guy, you will need a full-length, comfortable sofa. Sofa Spooning makes for great sex when you are both alone on a Saturday morning and want to watch some TV. We've got over 100 more relaxing and hardcore positions.
To set yourself up in the Sofa Spooning position, your man first needs to lie down on the sofa with his back firmly against the backrest part of the couch. Then you need to lie down in front of him while facing in the same direction. Your man then enters you from behind and starts to slowly thrust into you while wrapping his arms around you.
Side note: If you are currently struggling to orgasm during sex or masturbation, then you may want to learn about the Easy Orgasm Solution. It will teach you how to have multiple vaginal and full body orgasms during sex and masturbation. It works even if you currently struggle to orgasm during sex or when masturbating. You can find out more here.
What The Girl Does In The Sofa Spooning Position
The Sofa Spooning position is excellent if you like to just relax and let your man take control. There isn't much you need to do, other than just lying there. But if you like, then you can slowly press yourself back onto your man with each stroke.
You are also in a perfect position to slowly start masturbating yourself when Sofa Spooning with your man. All you need to do is simply lower your hand and start rubbing your clitoris, vulva or vagina. Your breasts will also be free for some nipple play.
Make sure you brush up on your kissing skills too with our advice here.
What The Guy Does In The Sofa Spooning Position
Your man's primary job in the Sofa Spooning position is getting into a nice rhythm while thrusting into you. Spooning is not supposed to be a 'hardcore', rough sex position. Instead, it's a slow and sensual position that's really intimate. If your man doesn't understand this, then let him know.
He can also increase the intimacy of Sofa Spooning by wrapping his arms around you and holding you close to him. He is also in the perfect position to lower his hand and start massaging the outside of your vagina.
Related: If you want to give your man back-arching, toe-curling, screaming orgasms that will keep him sexually addicted to you, then you'll find them in my private and discreet newsletter. You'll also learn the 5 dangerous & "dumb" sex mistakes that turn him off and how to avoid them. Get it here.
If he finds that his arm wrapped under you is starting to get numb or sore, then he can try putting it above his head in a sort of 'Superman' pose.
Things To Consider When Performing The Sofa Spooning Position
The Sofa Spooning position is really easy to do, but it's not nearly as popular as the regular Spooning position is. Those that have tried it out with their guy have given some really helpful insights on it.
Most importantly, make sure that your couch is adequate for both of you. In other words, make sure that it's long enough, deep enough and that the armrests won't be in your way.
Try putting a towel or sheet underneath both of you by your crotch area to protect your couch from any bodily fluid you don't want on it. This is especially important if you're a squirter.
Sofa Spooning is perfect for anal sex too.
Similar Positions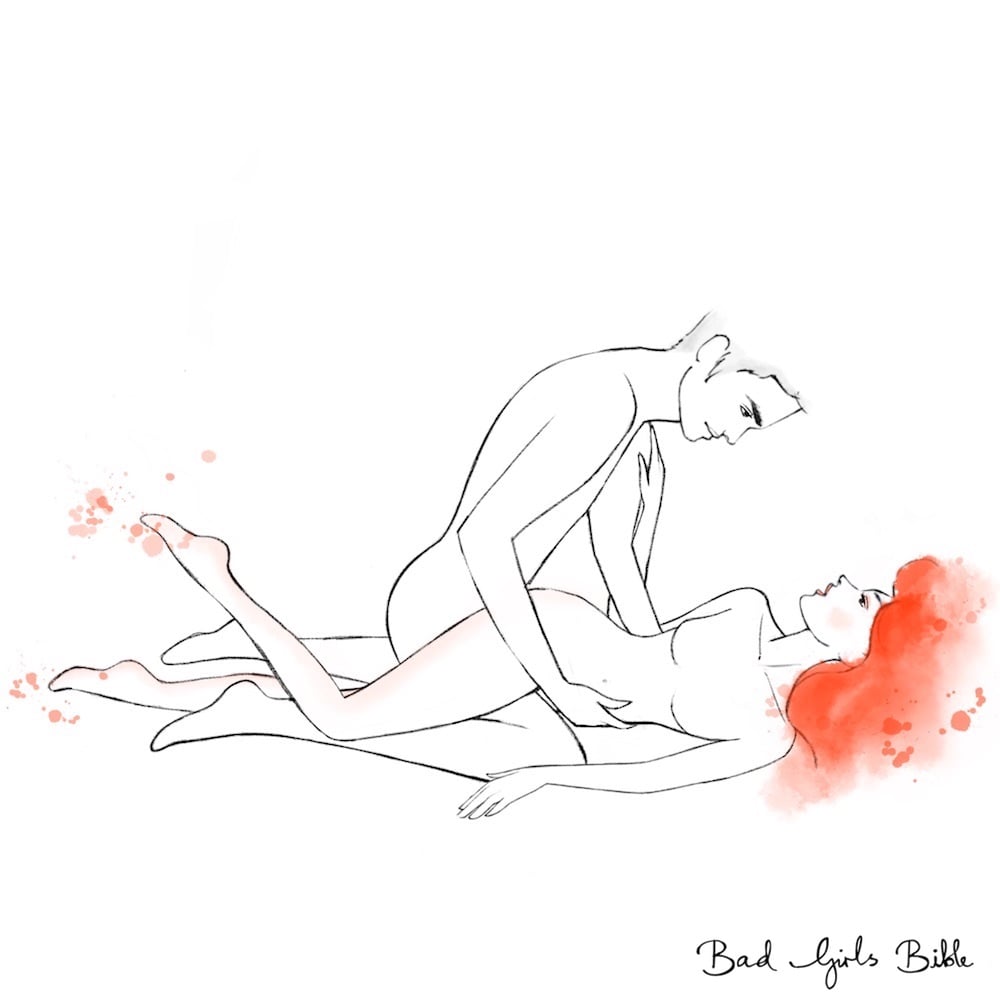 Can be done on a firmer couch. Your man kneels while you're on your side with your upper body twisted toward him.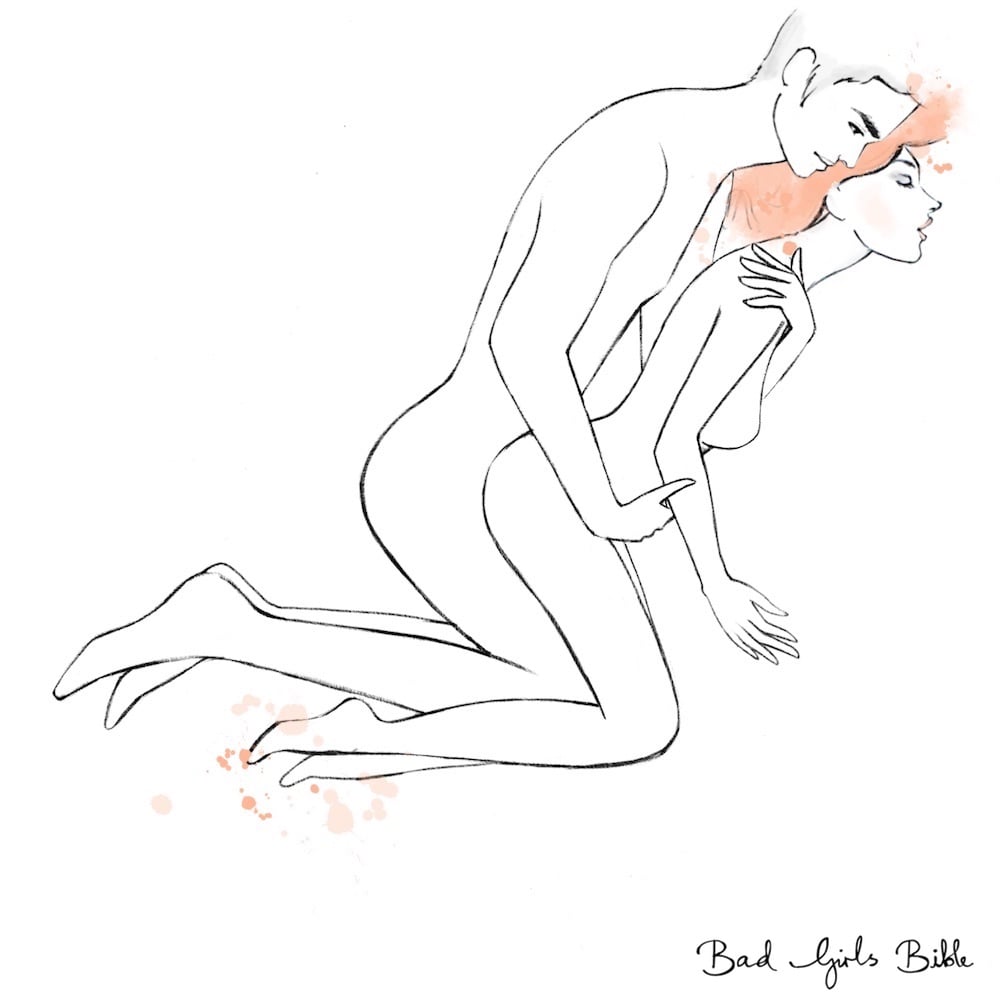 A cross between Spooning while kneeling.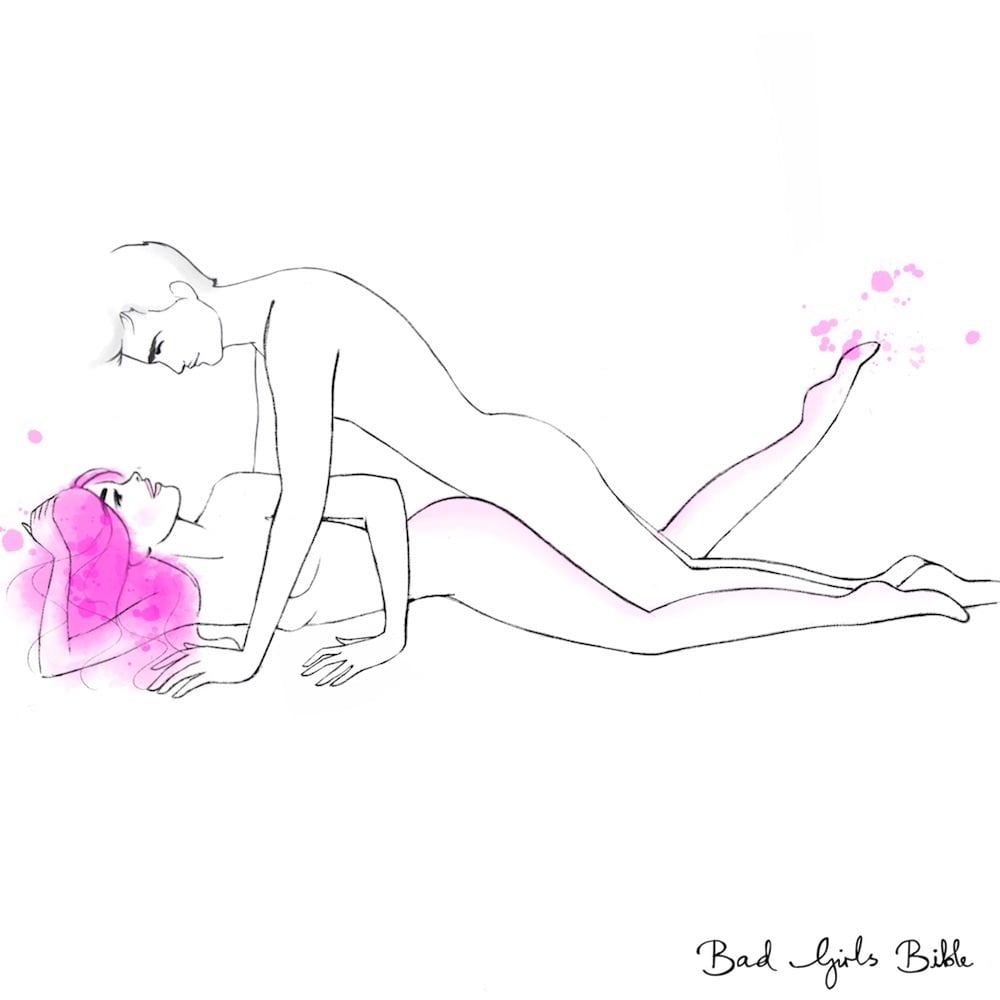 Your man supports himself with his arms in this position.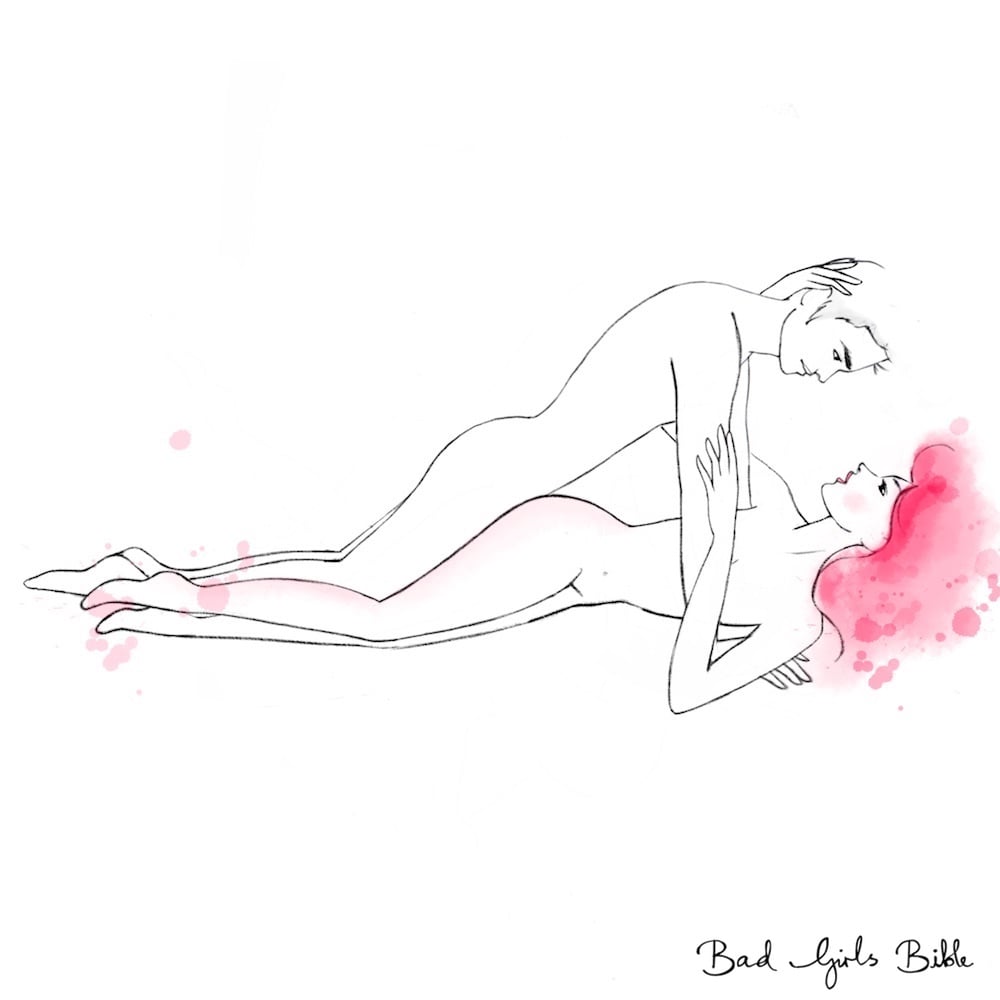 Twist your back from the position above and you can try new angles.
Don't forget to experiment with other spooning and on-your-side positions.
Sean's Thoughts On The Sofa Spooning Sex Position
I am a huge fan of the Sofa Spooning sex position. It's perfect for some really slow and sensual sex with your partner or when you just want to watch some TV while having sex at the same time.
Orgasm Every Time. Easily. Here's How...
I want to tell you about my friend Karen.
Karen came to me one day. She was hysterical.
She told me that her marriage was falling apart because she and her husband didn't have satisfying sex.
Every time they were intimate, Karen was faking her orgasms. It turns out she couldn't orgasm during sex.
In fact...
She never had an orgasm in her entire life. Not one!
This left her feeling embarrassed and ashamed. And...
She completely hid this from her husband. Thankfully...
It turns out that there is a way for any woman to orgasm. Easily. And have multiple vaginal and full body orgasms during sex and masturbation.
It's called the Easy Orgasm Solution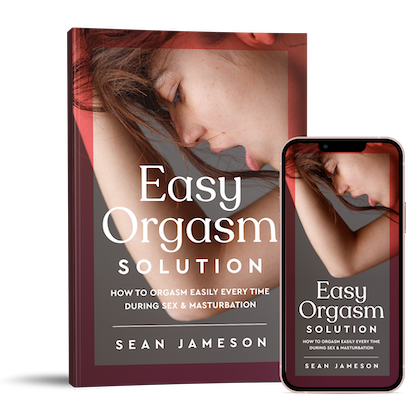 I shared it with Karen.
After she followed the simple process outlined in the course, she could barely come to terms with how...
Quickly and dramatically her sex life changed.
We met up a few months later and...
She would not stop talking about it,
"I thought I was one of those women who couldn't orgasm. I used to think I was 'broken' and 'unfixable.' This saved my sex life, and that saved my marriage."
Even if you currently struggle to orgasm during sex or when masturbating, the Easy Orgasm Solution process will also work for you.
And best of all, you don't need to do anything weird or uncomfortable to start having the best orgasms and sex of your life.