I can't publish my most intense and wild sex tips online, so I send them in my private and discreet email newsletter. You can find out more here.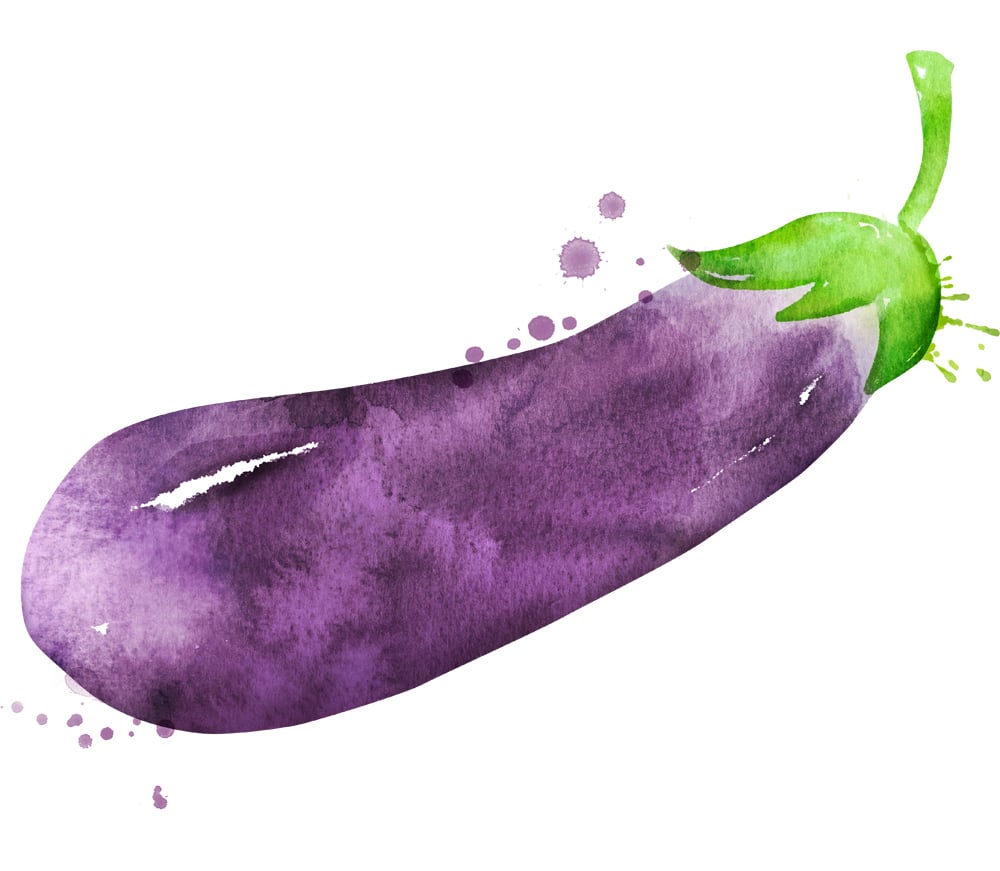 Although there is a bustling sex toy market, many women first experiment with insertables that weren't designed for sexual use. If you're grabbed something from your local produce aisle or have at least considered buying it to use as a dildo to masturbate, you're not alone. If you want to learn all the different techniques you can use with your dildo to have back-arching, spine-tingling orgasms, then you may want to check out my in-depth Dildo Guide here.
If you want to skip straight to the 31 different things you can use as a dildo click here or keep reading to make sure you stay safe and healthy when using a banana or cucumber or or some other object as a dildo.
Side note: If you are currently struggling to orgasm during sex or masturbation, then you may want to learn about the Easy Orgasm Solution. It begins by teaching you the techniques to orgasm easily and consistently. Then you'll learn how to have multiple vaginal and full body orgasms during sex and masturbation. You can find out more here.
Podcast: Using A Dildo For More Orgasms (& Vibrators Too)
Before you dive into the guide below, you might want to have a listen the podcast I just finished recording on how to use your dildo for very intense and fulfilling orgasms. Note: Skip to 18:50 to where I start talking about using your dildo. The earlier part of the episode is all about using vibrators.
Listen to more Bad Girls Bible podcast episodes here
Safety Considerations When You're Wondering What To Use As a Dildo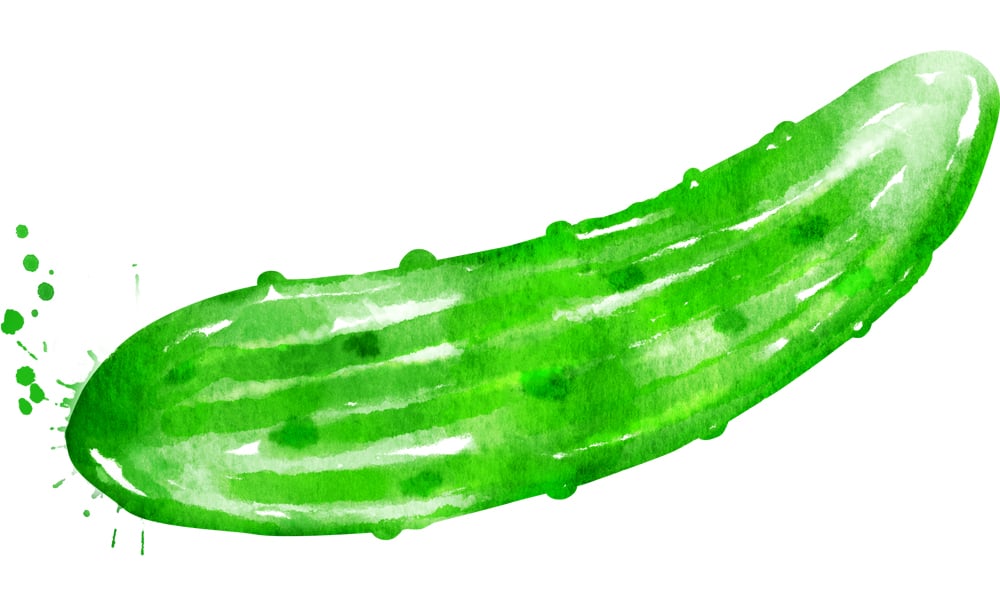 There are three main concerns when it comes to inserting things vaginally when you are trying to reach orgasm (read the Orgasm Guide to learn all the different ways you can climax) or even anally (more anal orgasm tips here).
Can it transmit bacteria or cause infection?
Can it break off?
Will it cause injury?
The vagina is a sensitive place with its own delicate pH. If you've ever had a bacterial or yeast infection, which can be uncomfortable, then you already know this. Sex toy manufacturers have also come to respect this, which is why you'll see shelves lined with body-safe silicone, wood, ceramic, glass and stainless steel dildos and vibrators (great tips for getting the most out of your vibrator here).
If you want to give your man back-arching, toe-curling, screaming orgasms that will keep him sexually addicted to you, then you'll find them in my private and discreet newsletter. You'll also learn the 5 dangerous & "dumb" sex mistakes that turn him off and how to avoid them. Get it here.
The one thing all those materials have in common is that they're either non-porous or can be made that way with a coating. Porous materials contain tiny holes that aren't visible to the human eye. Even after washing, they can harbor bacteria.
Most of the items that you might pick up to use as a makeshift dildo are porous, however. This includes wood, rubber and even fruits or vegetables. Without some form of gamma radiation, you cannot completely kill all the bacteria.
Consider this: that zucchini might still have traces of pesticide on it!
Another factor that can lead to infection is sugar, which is one main cause of yeast infections. This is why chocolate syrup is actually a bad idea, but it's not just refined sugar that can be problematic. Fruit such as bananas contain natural sugars that may also cause yeast infection, so you'll want to be smart when choosing things to use as a dildo.
You can reduce the chances of infection by wrapping a condom over your banana or vegetable.
Note: Using a peeled banana is dangerous as it can break and get stuck in your vagina. Never use a peeled banana.
Furthermore, items that might break, including wax candles, softer fruits or vegetables or even items made of glass are a bad idea. Although your cervix will stop anything from moving up into your uterus, you don't want anything floating around that could cut you or cause a nasty infection!
Finally, when figuring out what to use as a dildo for replacing your man's penis or your fingers, it's important that you don't choose an item that could be damaging to your vagina. Anything with sharp edges, creases of nubs has the potential to hurt you. This includes stems on vegetables. Certain varieties of squash and zucchini, for example, may not be smooth enough to safely use internally. If you're picking out things to use as a dildo specifically, look for those that are smooth, without ridges and bumps that could possibly tear your vaginal lining and increase the risk of infection!
Again, a condom might help, but a particularly rough item might rip that, too. Note: If you want to learn how to finger yourself and enjoy, then you may want to learn the 8 different fingering techniques here that you can use put yourself over the edge and have powerful vaginal orgasms.
What About Using An 'Alternative' Dildo For Anal?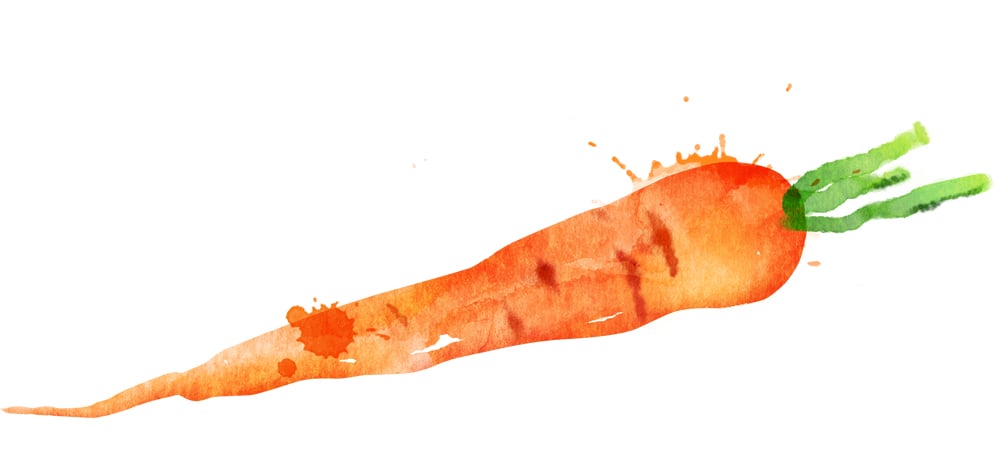 The same concerns about porosity and bacterial infections exist, but there's another consideration when it comes to using non-sex toys in your back door. [Click here to read the anal sex guide here] Unlike the vagina, which has the cervix, the anus continues into the colon and then on to the lower intestine. Toys without a proper flared or wide base or handle can get sucked into the anus, which could lead to one of those embarrassing ER trips!
Assuming you find something that has a safely flared base or a looped handle, the only other thing you need to worry about is sanitation. Even condoms might not do the trick, so you'll want to stick to nonporous items that can be safely sterilized with bleach or by boiling. In fact, you're better off only using that item for pleasure after you stick it in the anal cavity! More anal sex tips here and learn 19 of the most satisfying anal sex positions here.
So What Can I Use As a Dildo Safely…Here's 31 Ideas…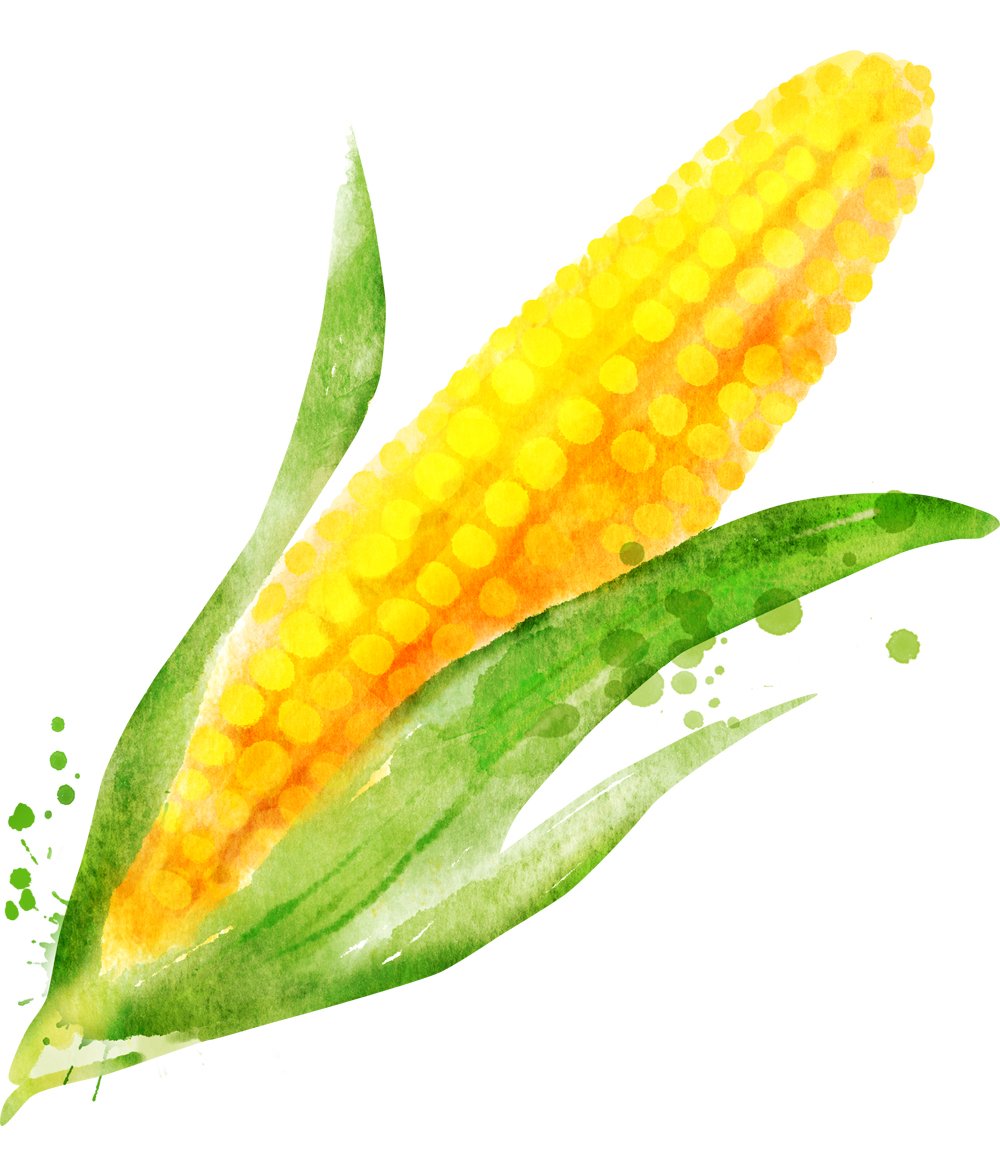 Ok, here are 31 different things to use as a dildo….
(Just make sure to wrap them in a condom first)
Hairbrush
Electronic toothbrush (which also makes for a makeshift vibrator)
Regular toothbrush handle
Handle of spoon
Handle of make up brush
Handle of screwdriver
Handle of hammer
Handle of a razor as these often come with ridges (always with the razor blade detached)
Handle of saucepan
Perfume bottles
Shampoos bottles
Mascara bottles
Make up bottles
Baseball bat (if it fits!)
TV remote
Candle or a bunch of candles
Handle on a tennis racket
Handle of a riding crop
Markers
Pen or bunch of pens (just make sure they can't leak)
Ice (just make sure it's not so cold that you get ice burns and that it's easy to pull out)
Popsicle
You can also use smooth vegetables like a:
Cucumber
Banana (unpeeled only)
Carrot (or bunch of carrots)
Zucchini
Small egg plants
Non spicy peppers – Be very careful here
Bunch of asparagus
Leek
Corn still on the cob
Rhubarb
Just make sure to wrap these items in a condom to help prevent yeast infections or worse.
By the way if you want to stimulate your G Spot while using your makeshift dildo, then you should check out this detailed guide on finding it and stimulating it the right way.
Also, if you want to learn how to get maximum pleasure when masturbating with a dildo, use the techniques in the Dildo Guide here.
Out of all of these items, the ice is probably the safest, but it's not for everyone and can be dangerous if you it's too cold and sticks to your skin. You'll hear about plenty of unsafe items being used, too, including peeled bananas, frozen hot dogs, and vacuum attachments, which are just full of bacteria and can break apart and get stuck inside you! When considering what to use as a dildo, think beyond size and shape!
Many people have tried to use a water or soda bottle. This can potentially be safe, but you'll have to thoroughly clean the bottle because bacteria can collect around the mouthpiece from use. A glass bottle with an especially narrow neck is probably the safest and sanitary option, but there is a small chance that a suction effect could occur or worse, it could potentially break. So my advice is to avoid using a glass bottle where possible.
Use these 14 powerful masturbation techniques so that you can start having full-body orgasms today (this guide includes detailed illustrations showing you exactly what to do).
How to Safely Play With Makeshift Dildos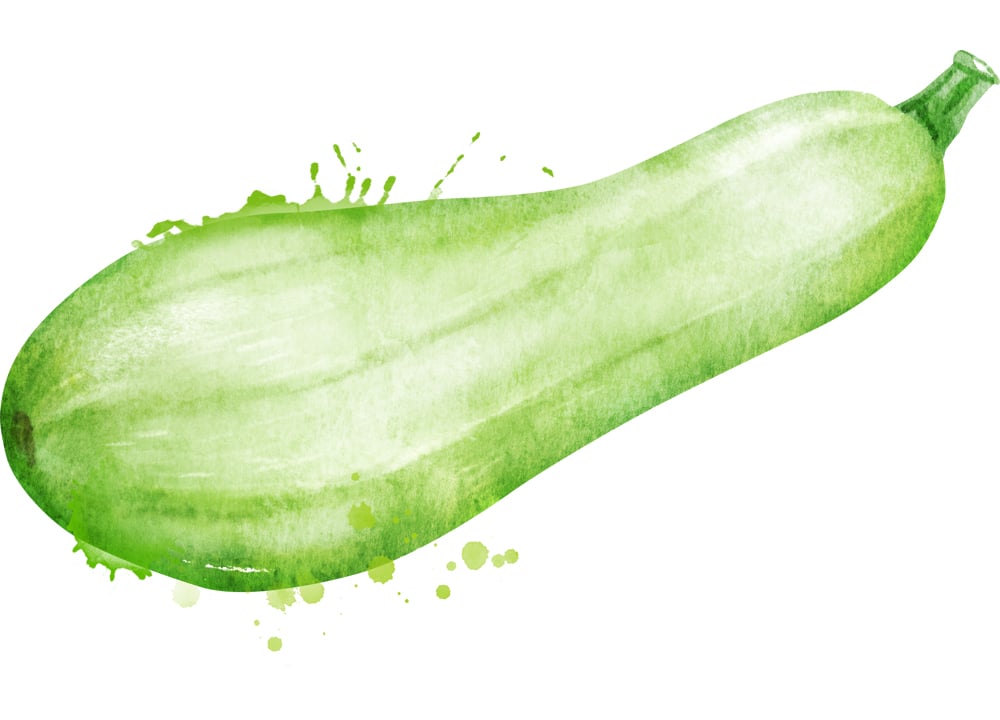 We've already mentioned condoms several times for their ability to reduce the risk of infection, but they're not the only safety precaution. Using soap and water or toy cleaner to clean and sterilize your makeshift dildo before inserting it is a must. If you can boil an item for several minutes or spray it with a 10% bleach solution and let it sit for a few minutes, you can sterilize it as long as it's nonporous. Don't forget to rinse it off!
Just like you want to use lube to ease insertion with an actual dildo, the same is recommended for any item around the house, especially if it's going to cause you to stretch. You can buy water-based or silicone lubes from most Walgreen's. You can also safely use pure coconut oil as a lube.
The same is true for olive oil. However, it will be more difficult to wash these oils from your vagina, hands and even the item you're using to masturbate with than water-based lube. Furthermore, oil-based lubes can break down the condom you might be using to protect from infection.
Pure aloe or carrageenan can also be used for lubes, and you'll find these as ingredients in many store-bought lubes, too. Stay away from butter and cooking materials that contain sugar, which can lead to yeast infections. Furthermore, baby oil is generally a bad idea for internal use because it contains mineral oil. Additionally, it's important to understand that lotions or any item with scents can upset your vagina and lead to an infection, too.
There are a number of risks that you face if you look for things to use as a dildo that aren't safe. And as embarrassing as it might be to shop for body-safe dildos, it's even more embarrassing to show up in your local emergency room because you're got an infection or injury from something that was never intended to be inserted in the first place. If you absolutely must use an alternative to a dildo, using a condom and common sense goes a long way.