The Poles Apart sex position is almost definitely not one that you have tried before with your partner. It's even a little hard to imagine. But some couples absolutely love it as provides a lot of G-Spot stimulation without very deep penetration. It's a little weirder than some of the positions from this list of the most satisfying sex positions, however.
To get into the Poles Apart position, you both need to lie on your sides, facing in the same direction. This sounds just like the Spoons position, but it's not. Instead of lying with your head in front of your man's head, you need to change your position so that your head is now in front of his feet and your feet are by his head. In other words,  you should be lying head to toe with your man like in the illustration above. Your man then enters you from behind either vaginally or anally.
What The Girl Does In The Poles Apart Position
When you first get into the Poles Apart position, you may find it almost a bit disorientating to be lying head to toe with your man. But in many ways the Poles Apart position is just like Spooning, just take things slow and steady. You'll find that keeping your man from 'popping out' can be a little tough when you are both lying straight, so if you like, feel free to bend your body a little bit to keep him inside you.
All you need to do is just push back against your man as he is thrusting into you. You will also be able to rub yourself or even finger yourself if you are having anal sex.
What The Guy Does In The Poles Apart Position
When in the Poles Apart sex position, your man is going to be doing the same actions as he would be doing if you were both Spooning. This means that he will be gently thrusting into you. To give himself some grip and leverage, he will find that holding onto your legs will help him to penetrate you deeper. More on that here.
If you enjoy your man playing with your feet, then the Poles Apart position is perfect for this as he will have easy access to them so that he can use his hands and mouth to kiss and massage them – perfect for anyone with a foot fetish!
Things To Consider When Performing The Poles Apart Position
The Poles Apart position is not that popular compared to other positions, even though it's easy to do and provides great pleasure to the G-Spot area. Nevertheless, I have been able to get some good feedback on it from students of the Bad Girls Bible:
If you want to give your man back-arching, toe-curling, screaming orgasms that will keep him sexually addicted to you, then you'll find them in my private and discreet newsletter. You'll also learn the 5 dangerous & "dumb" sex mistakes that turn him off and how to avoid them. Get it here.
The Poles Apart position is perfect for both anal and vaginal intercourse.
Even though your bodies will be in close contact, it can feel like it's not that intimate for some as your eyes and mouths are so far away from each other.
The Poles Apart position is relatively easy to perform (you just need a little bit of penile flexibility). This makes it an excellent position for spicing things up in the bedroom.
Similar Positions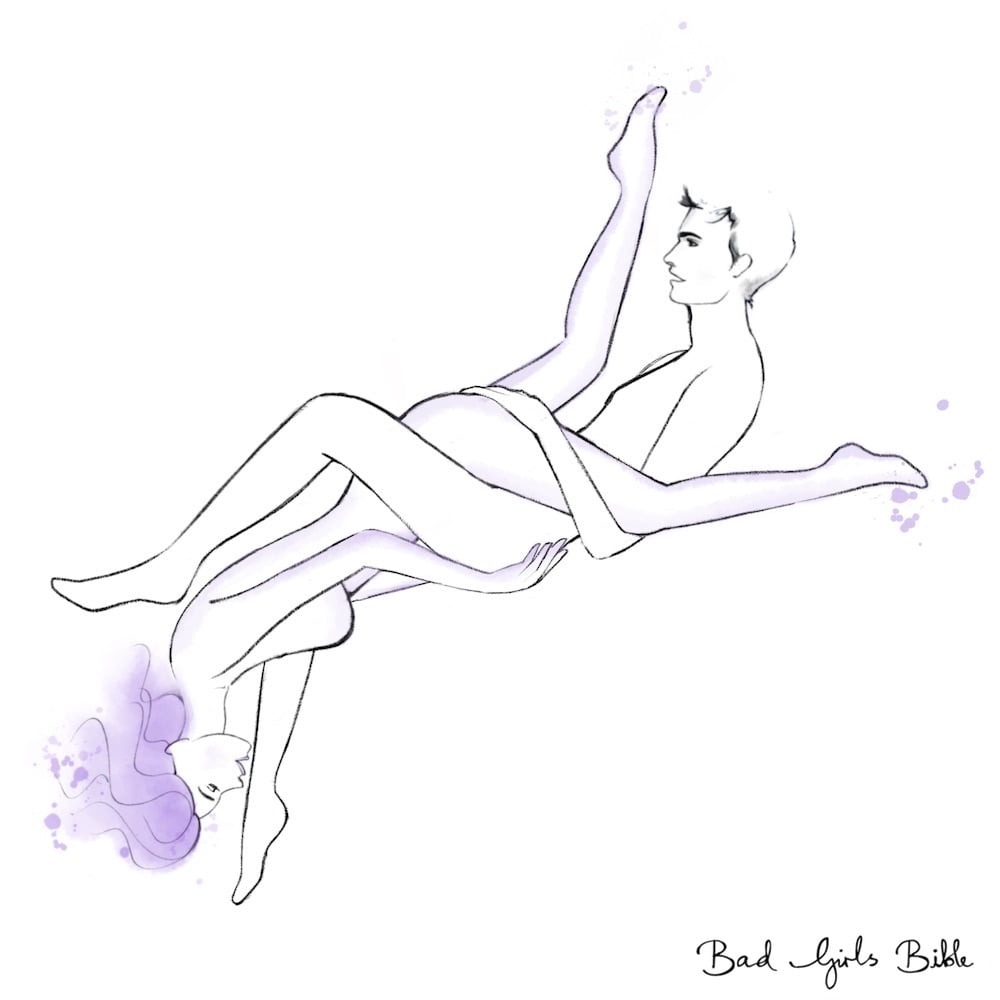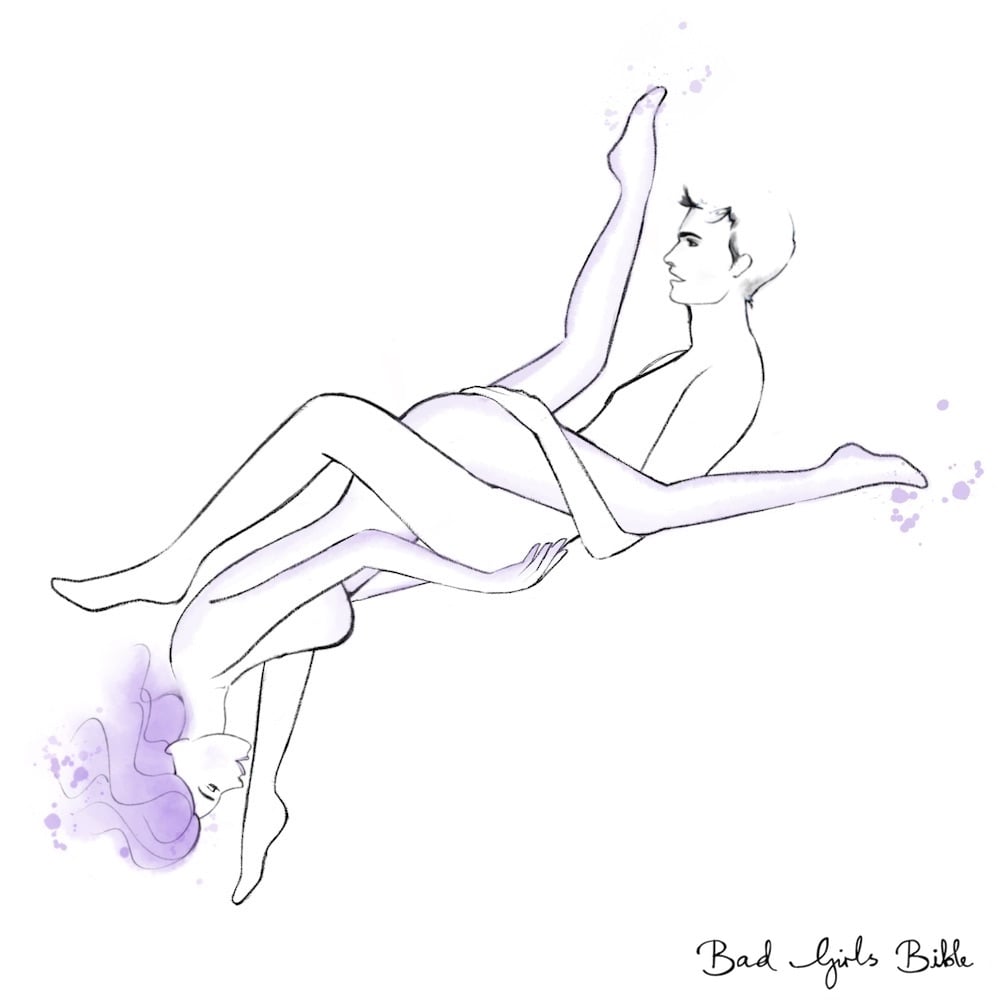 Kind of the same, but you're facing one another.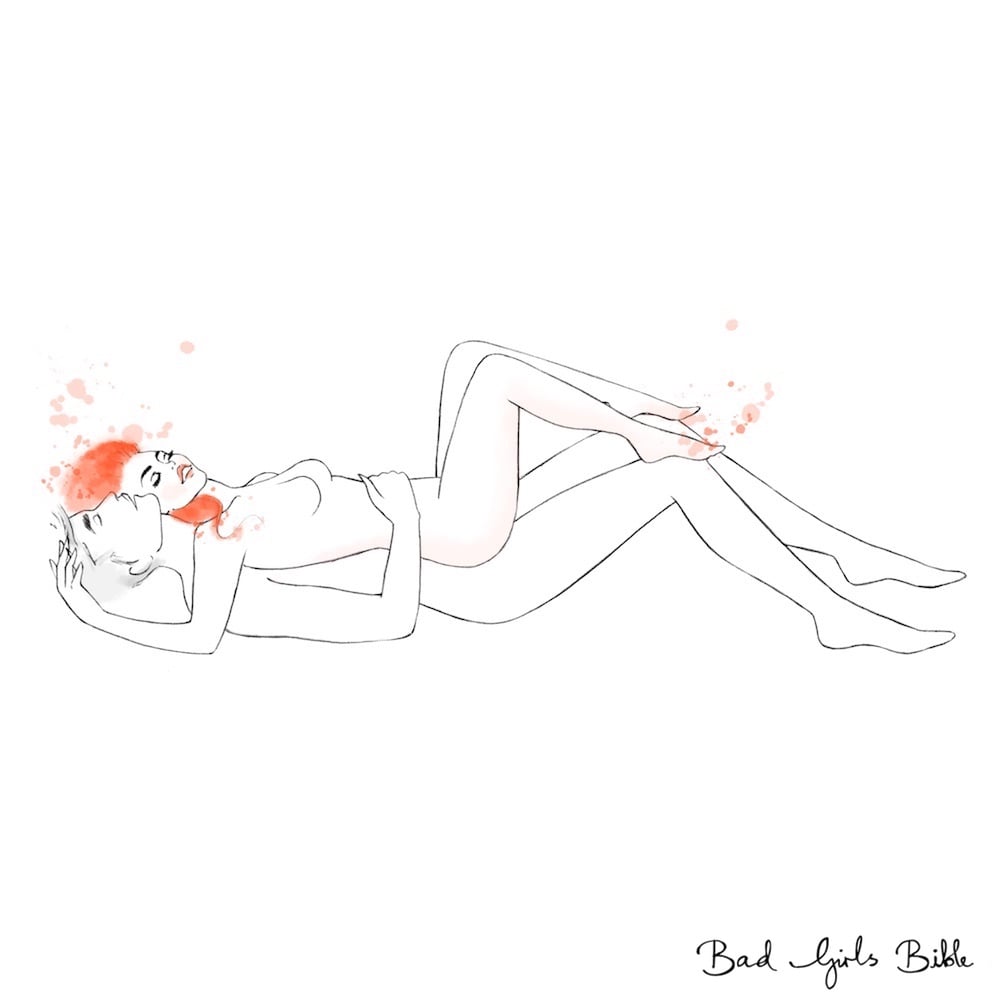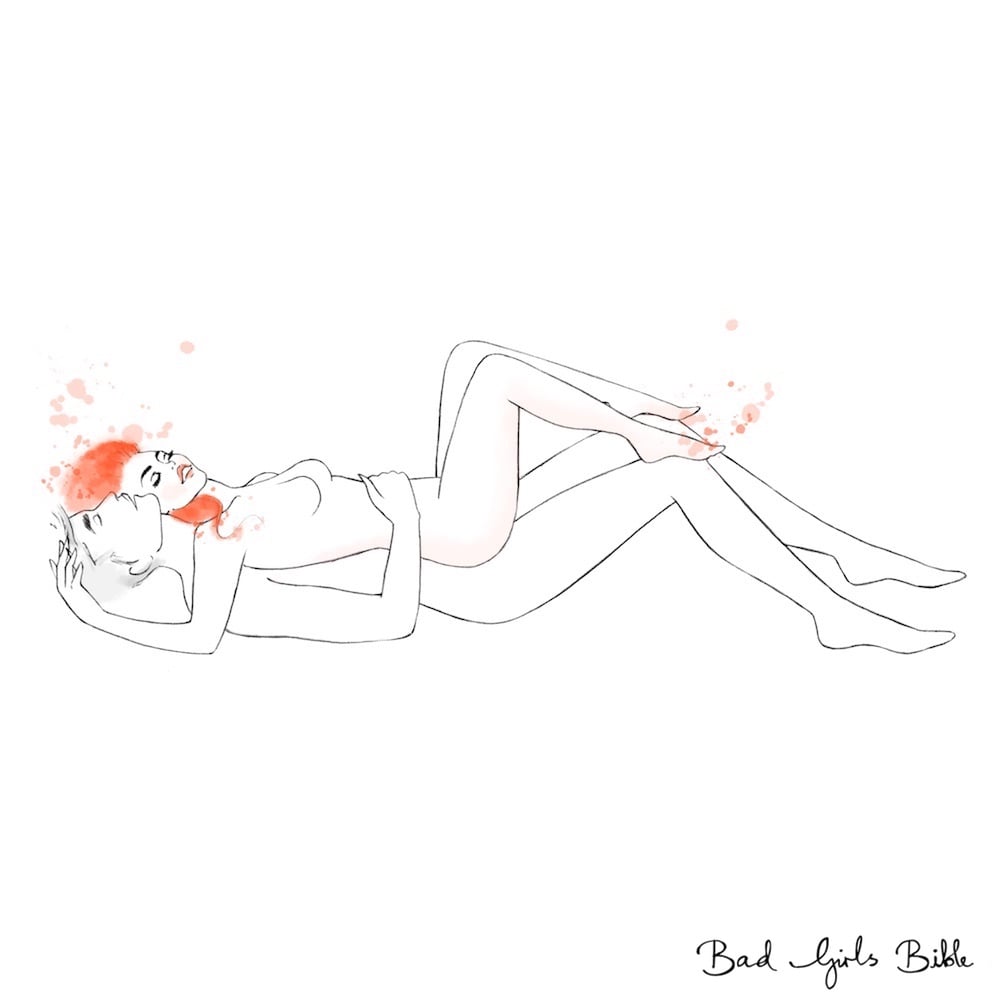 Here's another where you're lying on your man.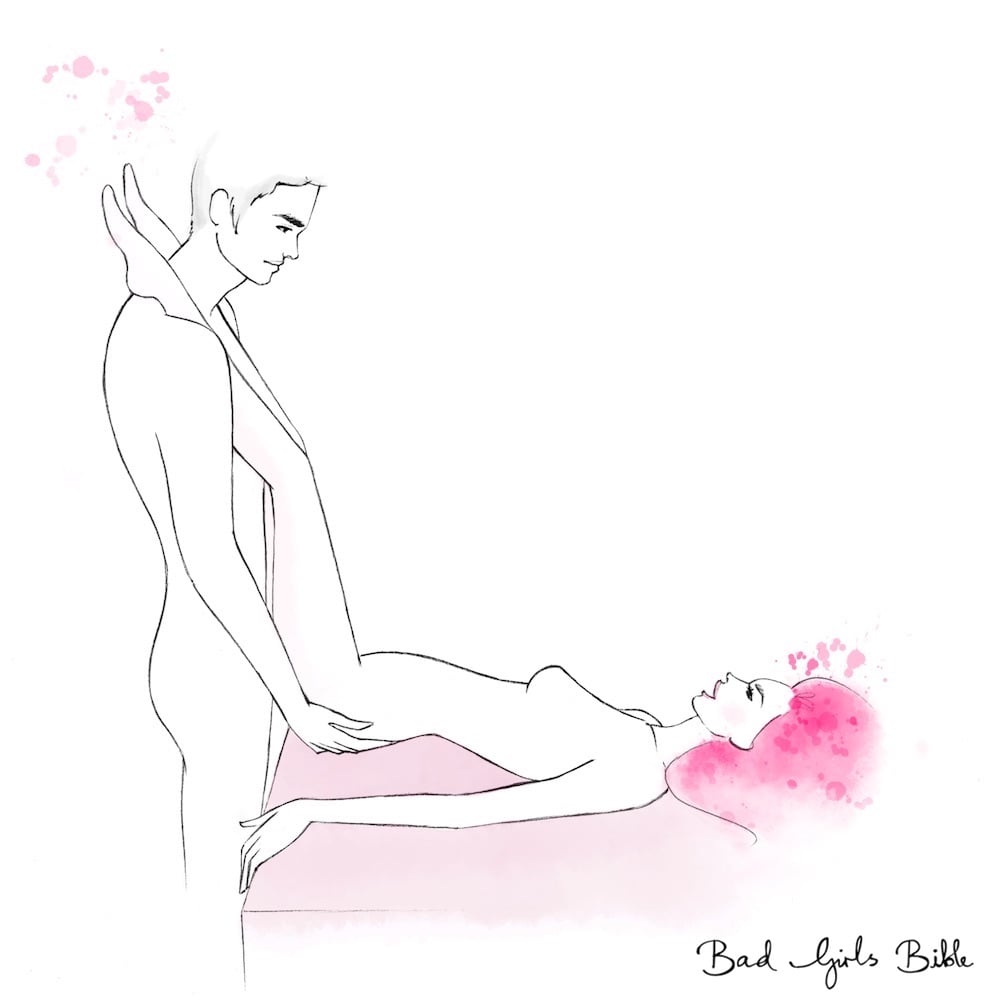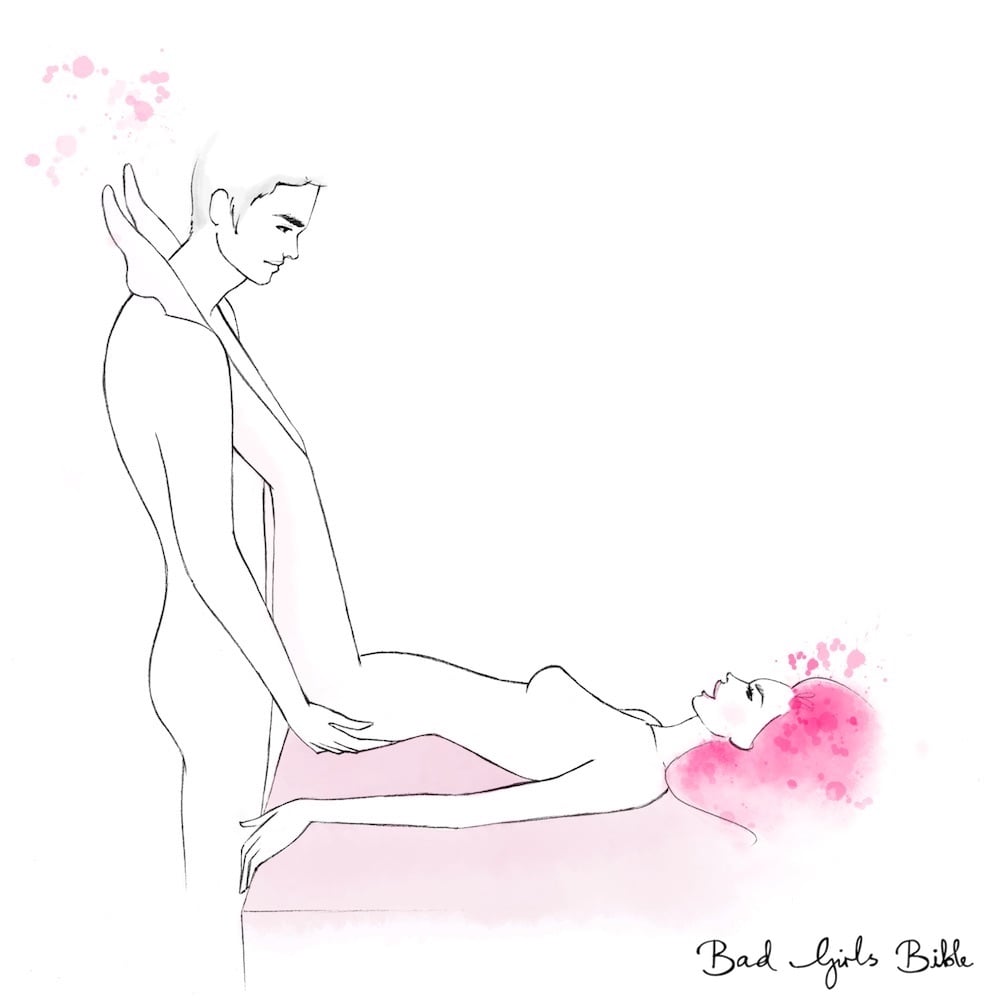 If you like resting your ankles on his neck but not lying on him, try this one!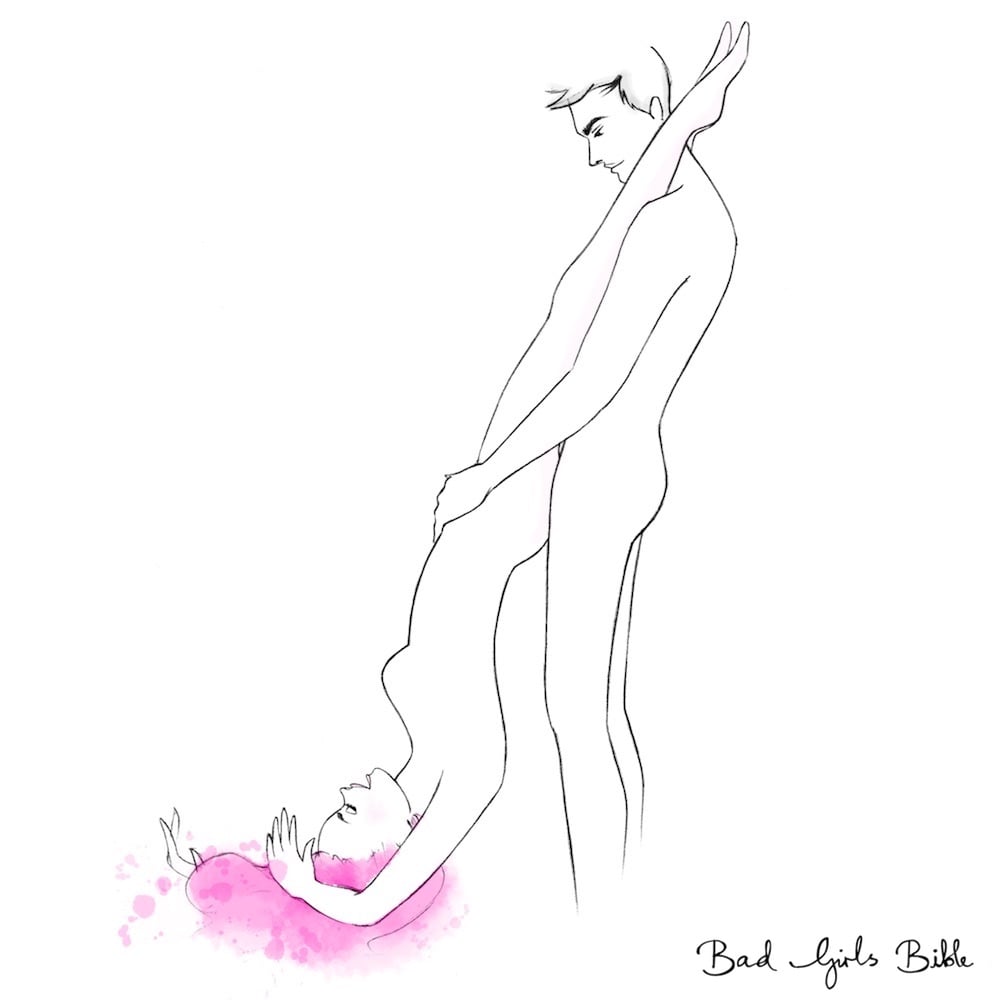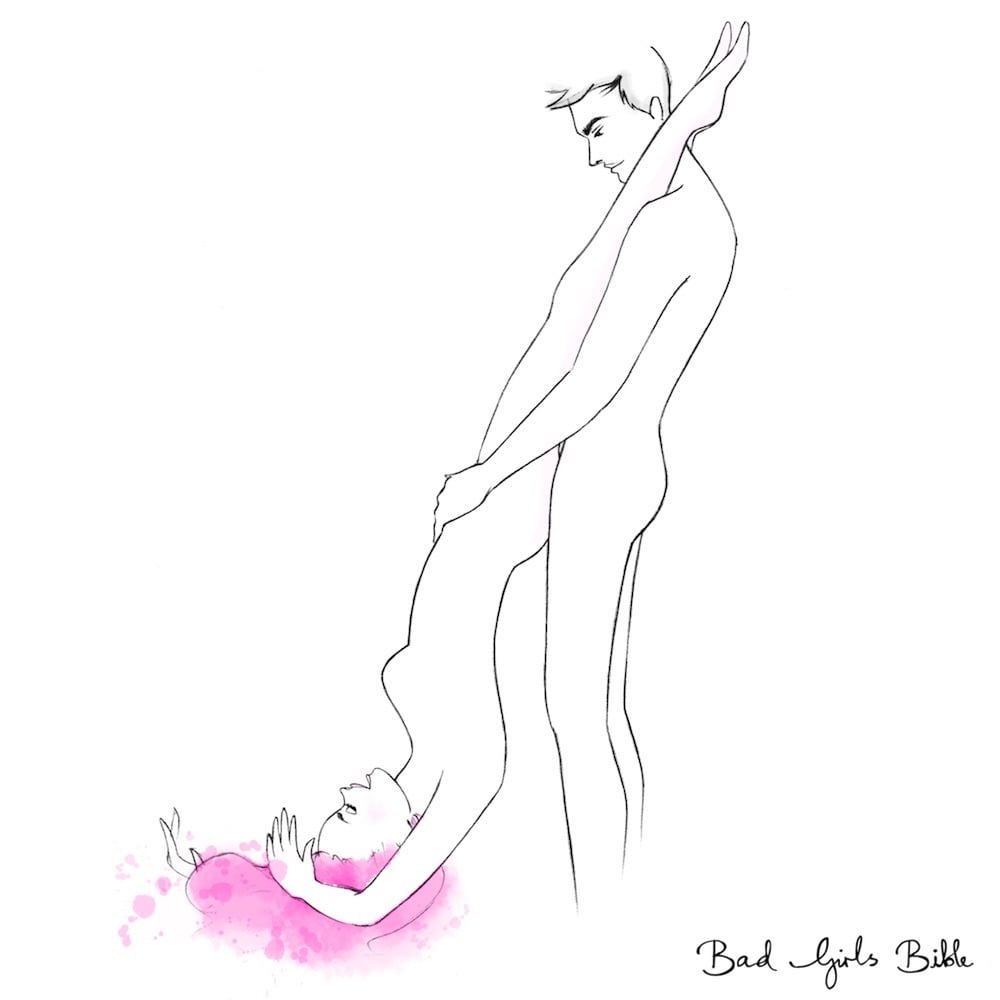 Very similar but much more vertical.
This position shares many similarities with the 100+ positions in our guides, especially the side by side spooning positions here.
Sean's Thoughts On The Poles Apart Position
I quite enjoy the Poles Apart position. One thing I do when performing it with a girl is to change the angle of penetration, by bending ourselves a little and sometimes a lot, even though this technically means it's no longer the Poles Apart position.
This is going to sound a little crazy, but...
I want to teach you some oral sex techniques I call "sexual heroin" because they will make any man completely and utterly addicted to you, doing anything just to be with you.
These secret oral sex techniques, that you can use on any man, will give him back-arching, body-shaking, screaming orgasms so powerful that he may pass out afterwards.
If you are in a relationship where the "spark" is no longer there and would like to experience more passion, fire, and intensity then you may want to check them out.
Some side effects include:
Having a man who constantly looks at you like he wants to rip your clothes off.
Other women becoming jealous of your relationship and how your man treats you.
A guy who makes excuses to his buddies and cancels on them so he can spend more time with you.
A man who can't keep his hands off you.
Click here to learn learn these techniques now.
You're also going to hear a story of how one woman used them to overcome a potential divorce and make her marriage stronger and more passionate than she ever thought possible.