The deckchair is an excellent man-on-top sex position that you should definitely try with your partner. Moving into the deckchair position from regular missionary is super easy. You stay laying on your back while your man gets onto his knees and supports himself on his hands placed under one of both of your knees. You can see demonstrations of more great sexual positions.
As you can see from the illustration, when you are in the deckchair position, you need to lift your legs up in the air. If you like, you can then grab your man's shoulders or waist or even start rubbing your clit in this position. The cool thing about the deckchair is that it's not hard for either of you to get into it. But on top of that, it also allows you to stimulate areas that don't typically receive much pleasure during regular missionary.
What The Girl Does In The Deckchair Position
When you are in the deckchair position, you can relax and enjoy the ride if you like. But if you like to be more active than that, then there are a few things that you can do. One is stimulating your clitoris with your hand(s) or even a toy. You can also gently stroke your man's arms that are either side of you.
Most men like having their back lightly scratched when they are having sex with their partner while a few like getting their back scratched quite hard. Rough sex can be incredibly passionate. You can scratch the sides of his back while lying down, but if you put your arms under his, and then grab his shoulders, you'll be able to scratch a lot more of his back.
What The Guy Does In The Deckchair Position
When your are lying down, you may find it hard to change the angle at which your man is penetrating you. However, it's very easy for your man to change his angle of entry. Most of the time, he will be leaning over you, resting on his hands. But he can also lean back quite a good bit until he finds a spot that you both enjoy.
When he's leaning far back, he'll find that it's helpful to grab on to your thighs. If he holds them tight, this will also allow him to thrust with a lot more power. However, in this position, he is not going to be able to provide your clitoris with much direct stimulation.
Related: If you want to give your man back-arching, toe-curling, screaming orgasms that will keep him sexually addicted to you, then you'll find them in my private and discreet newsletter. You'll also learn the 5 dangerous & "dumb" sex mistakes that turn him off and how to avoid them. Get it here.
Things To Consider When Performing The Deckchair Sex Position
Having gotten a lot of feedback from students, I have learned quite a bit more about the deckchair:
It's easy to do, even for an extended period without getting tired
It can take a little time to find that 'perfect' position and rhythm.
If you still can't find a pleasurable spot, such as the G-spot, when in the deckchair position, try putting a pillow under your lower back/hips/waist to raise it up and allow for more angles.
You don't need to be super flexible to do it.
If you or your man likes it hard and deep, then you will find that when he leans back and grabs hold of your thighs, he can fuck you really hard.
Similar Positions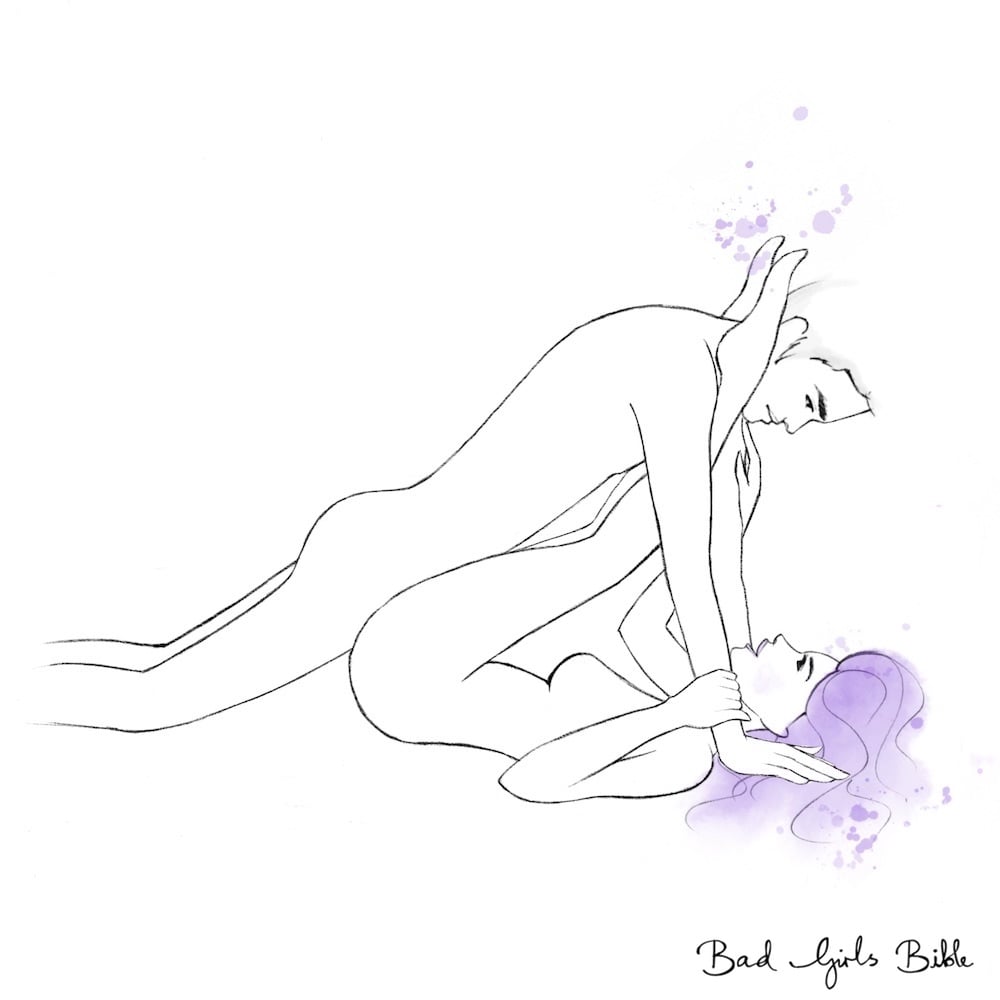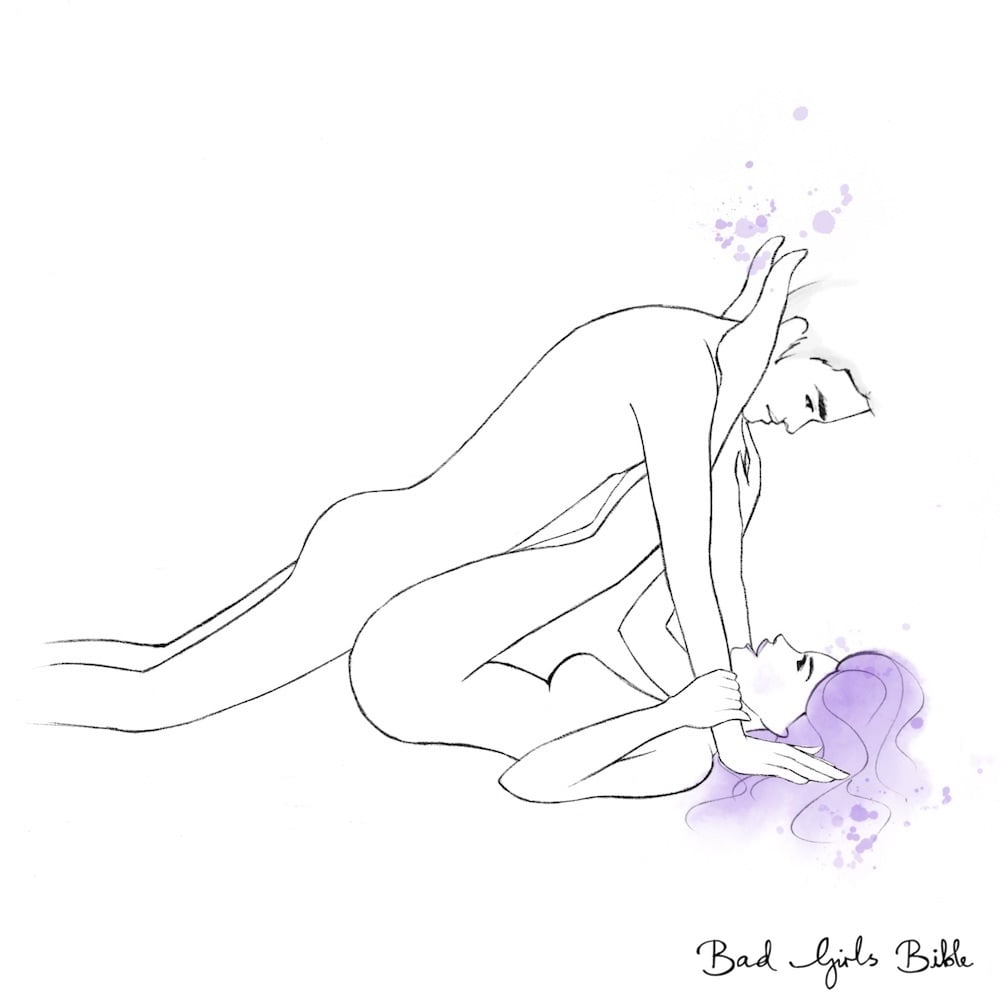 Instead of legs bent forward, you bend them back at the waist.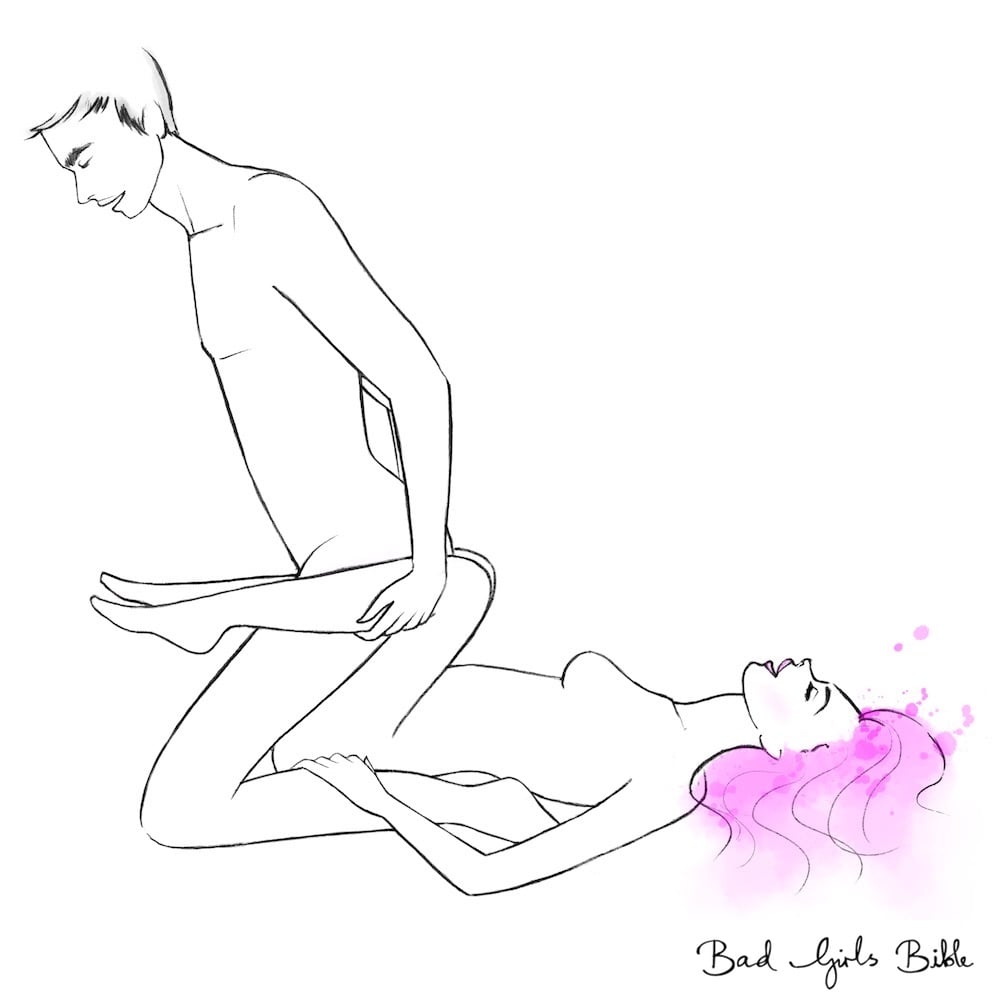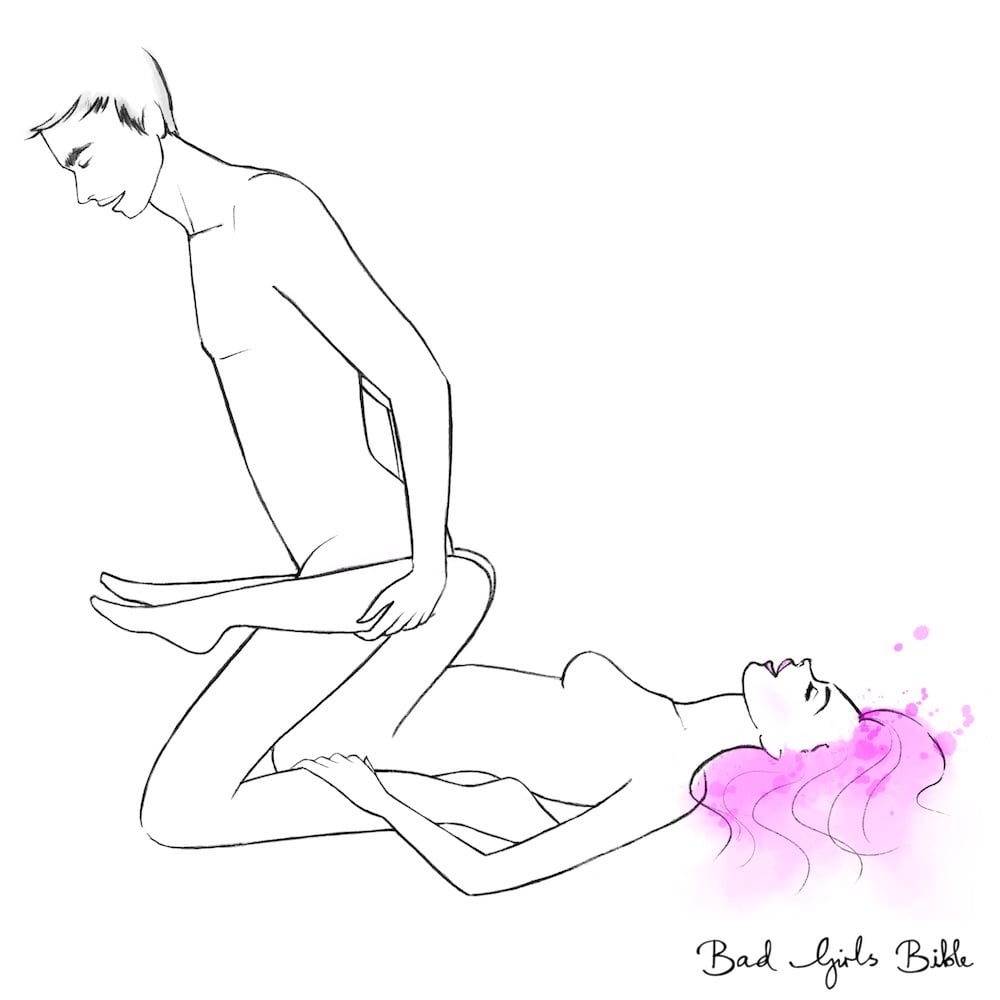 Keep your legs bent, but your man faces away from you and rests on your thighs.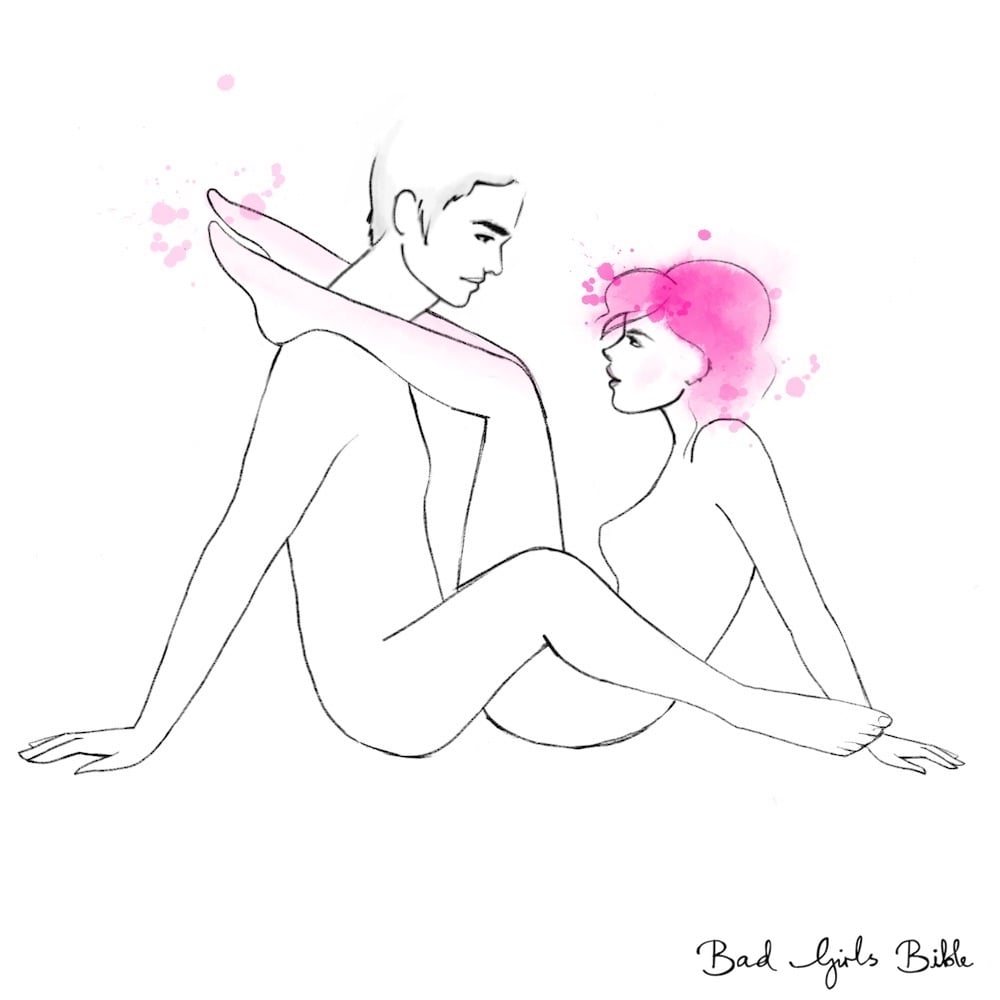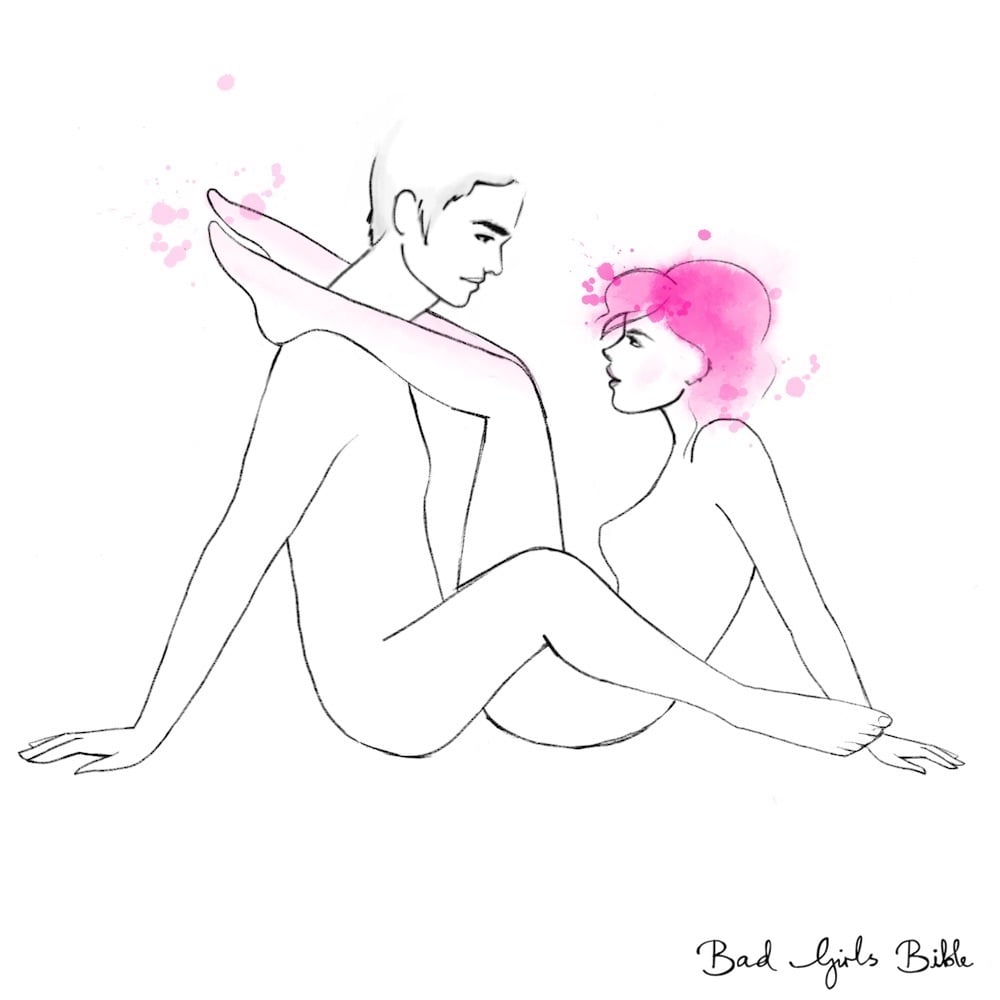 Both of you bend your legs in this adventurous pose.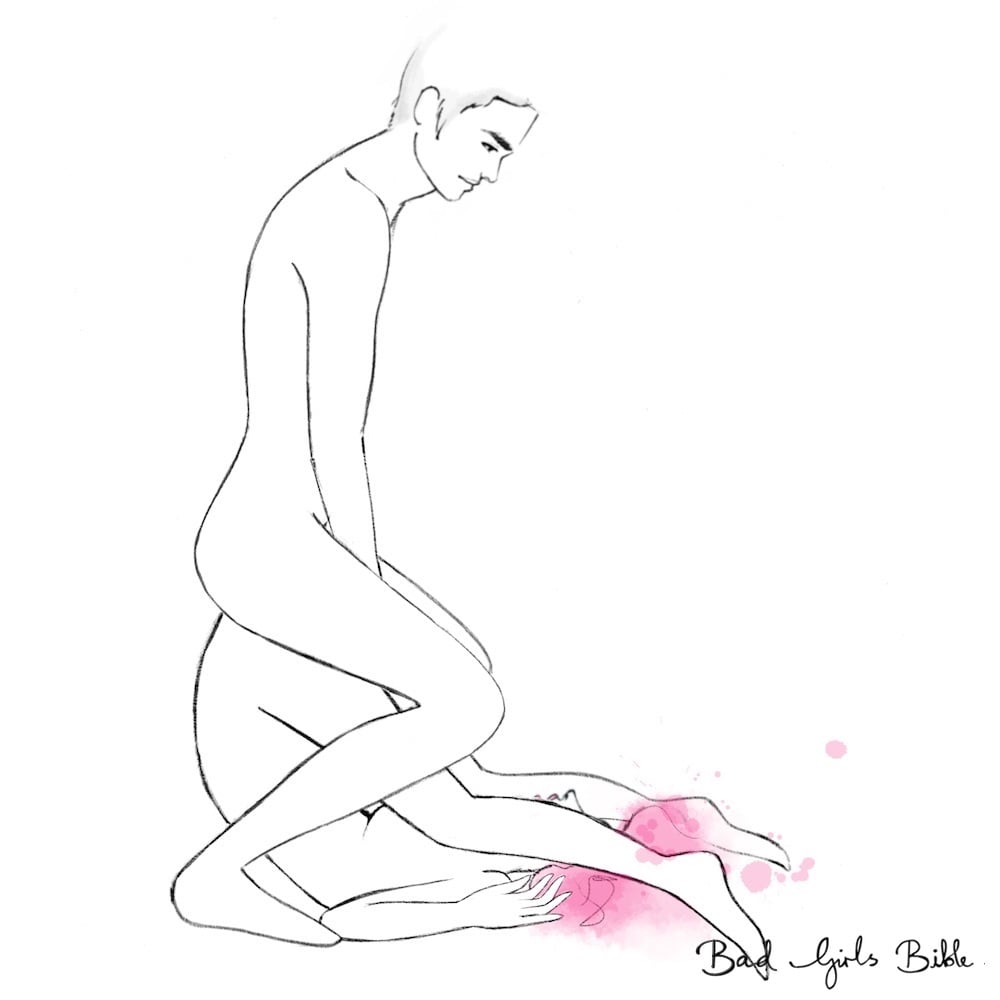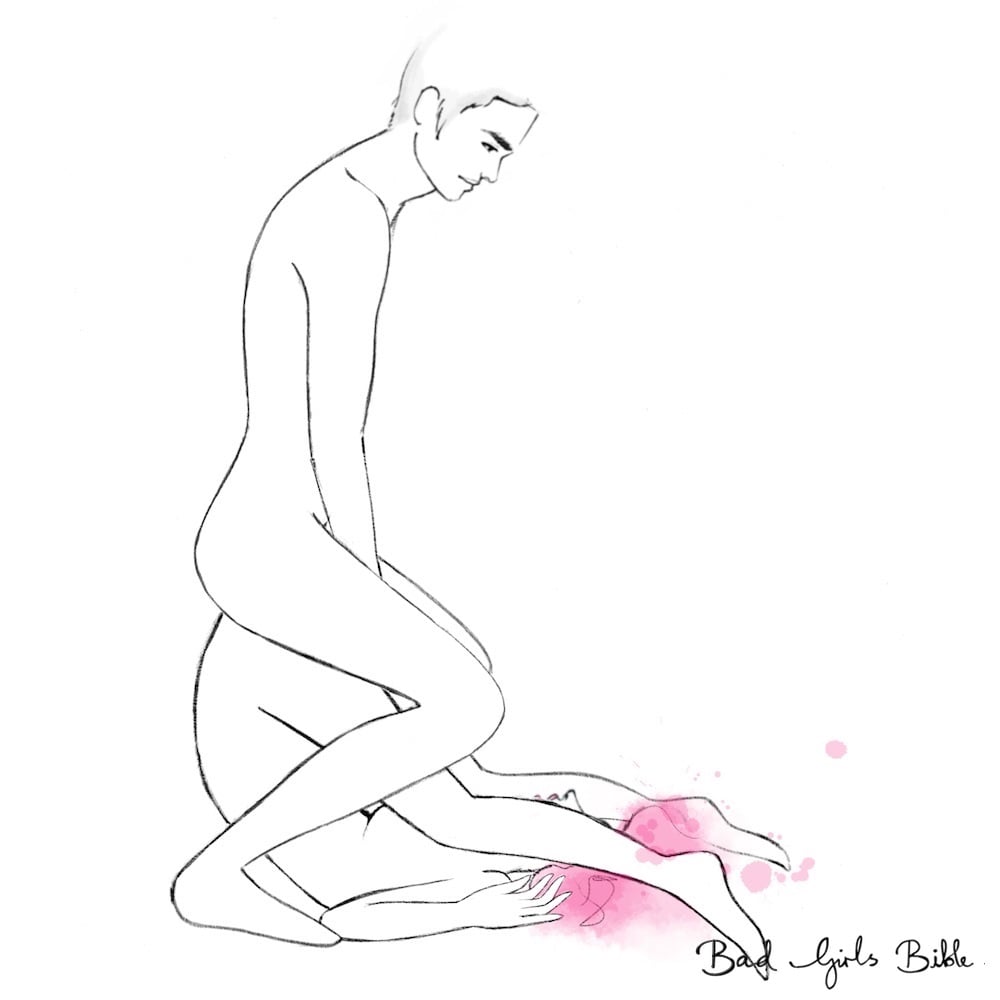 You continue to be "furniture" for your man in this position.
More positions where your man's on top.
Sean's Thoughts On The Deckchair Position
I really like the deckchair, especially because it's just so easy to transition to from when I am having regular missionary, but also because you don't have to be too flexible or strain yourself too much to do it for a long time.
This is going to sound a little crazy, but...
I want to teach you some oral sex techniques I call "sexual heroin" because they will make any man completely and utterly addicted to you, doing anything just to be with you.
These secret oral sex techniques, that you can use on any man, will give him back-arching, body-shaking, screaming orgasms so powerful that he may pass out afterwards.
If you are in a relationship where the "spark" is no longer there and would like to experience more passion, fire, and intensity then you may want to check them out.
Some side effects include:
Having a man who constantly looks at you like he wants to rip your clothes off.
Other women becoming jealous of your relationship and how your man treats you.
A guy who makes excuses to his buddies and cancels on them so he can spend more time with you.
A man who can't keep his hands off you.
Click here to learn learn these techniques now.
You're also going to hear a story of how one woman used them to overcome a potential divorce and make her marriage stronger and more passionate than she ever thought possible.