The Brute sex position is a man on top position in which your man will be quite dominant, but it's not particularly intimate. In some ways, the Brute is a little like the Amazon position but in reverse, with him on top and you on your back. It's one of the more unusual positions you'll find in our list of great sex positions.
To get into this position, you need to lie on your back and bring your knees to your stomach and chest. Your man will be standing with his back to you with his legs straddling your hips. He will then squat downwards and slowly enter you. All he then needs to do is slowly squat up and down.
You and your man need to be very careful when getting into this position. He will be pushing his penis very far downwards to penetrate you, putting a lot of pressure on his suspensory ligaments which can cause him considerable pain and even lead to injury!
What The Girl Does In The Brute Position
In the Brute position, you don't have to do much. At first, your main concern will be making sure that your man doesn't press too hard on your thighs with each thrust (it can be really uncomfortable if your man is quite big and heavy). Other than that, you just need to gently push him back upwards using your thighs. You can put your feet under his armpits to help push him upwards if you want.
Your legs may be too close together for clitoral stimulation, but you can stimulate your breasts.
To add to the feeling of submission, you could wear a blindfold.
Related: If you want to give your man back-arching, toe-curling, screaming orgasms that will keep him sexually addicted to you, then you'll find them in my private and discreet newsletter. You'll also learn the 5 dangerous & "dumb" sex mistakes that turn him off and how to avoid them. Get it here.
What The Guy Does In The Brute Position
Your man needs to be very careful at first not to hurt himself in the Brute position. He will be pushing his penis very far downward just to enter you, so he should be very slow and gentle with his first few strokes. A great way to take some of the strain off his penis is for him to lean forwards.
The Brute position doesn't allow your man to achieve deep penetration (more on deep penetration), so he needs to focus on making small, short thrusts up and down, which can take a while to get used to at first. This may make it ideal for big penis sex.
He may find that instead of thrusting upwards and downwards, it's easier to remain fairly stationary and to just use his hips to grind on you.
Things To Consider When Performing The Brute Position
Although I wouldn't consider the Brute position to be a very popular sex position, I have gotten some insightful feedback from students that have tried it. Here is what they had to say about it:
This is one of the least intimate/romantic positions out there. That's why it's called the Brute, I suppose.
If your man enjoys watching pornography during sex, then the Brute is a good position for it. This is again another reason this position is not particularly intimate.
Your man has to be really careful not to thrust down too hard. Otherwise, he can really stretch and hurt the muscles in your thighs AND he can potentially hurt himself too!
Similar Positions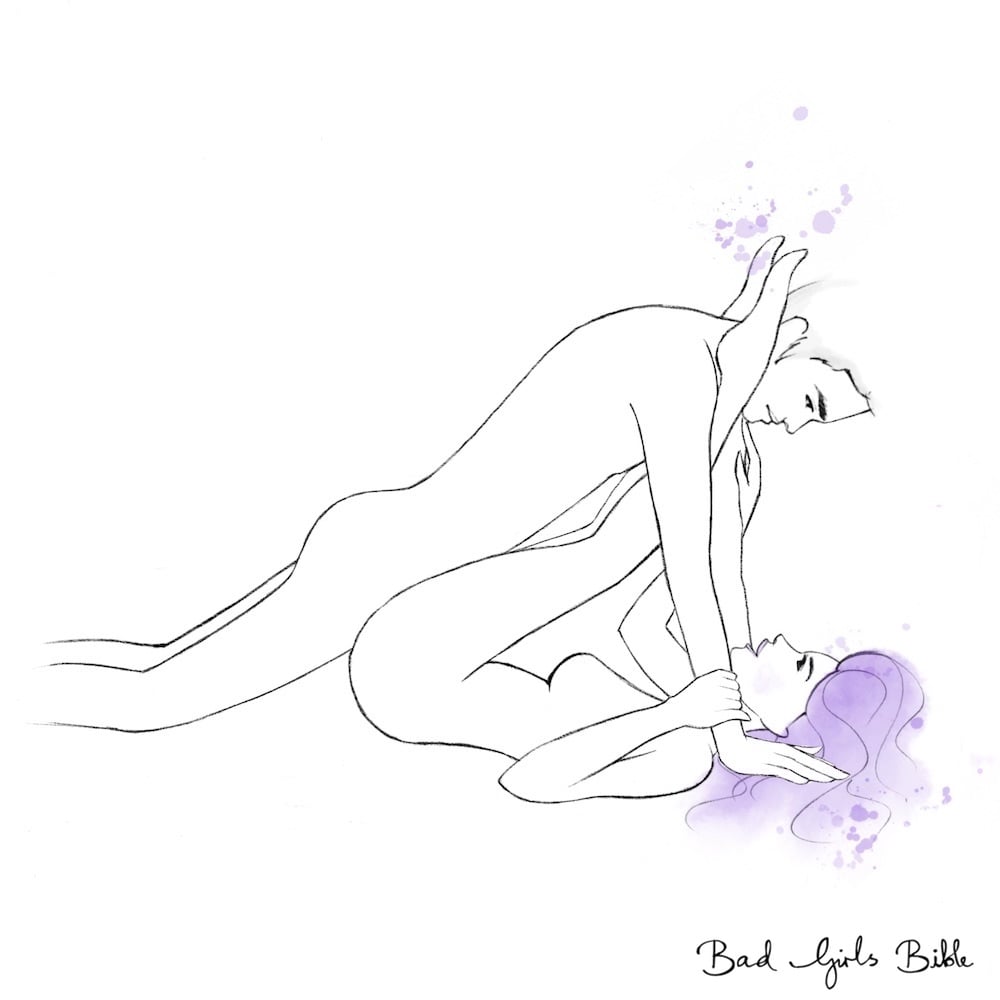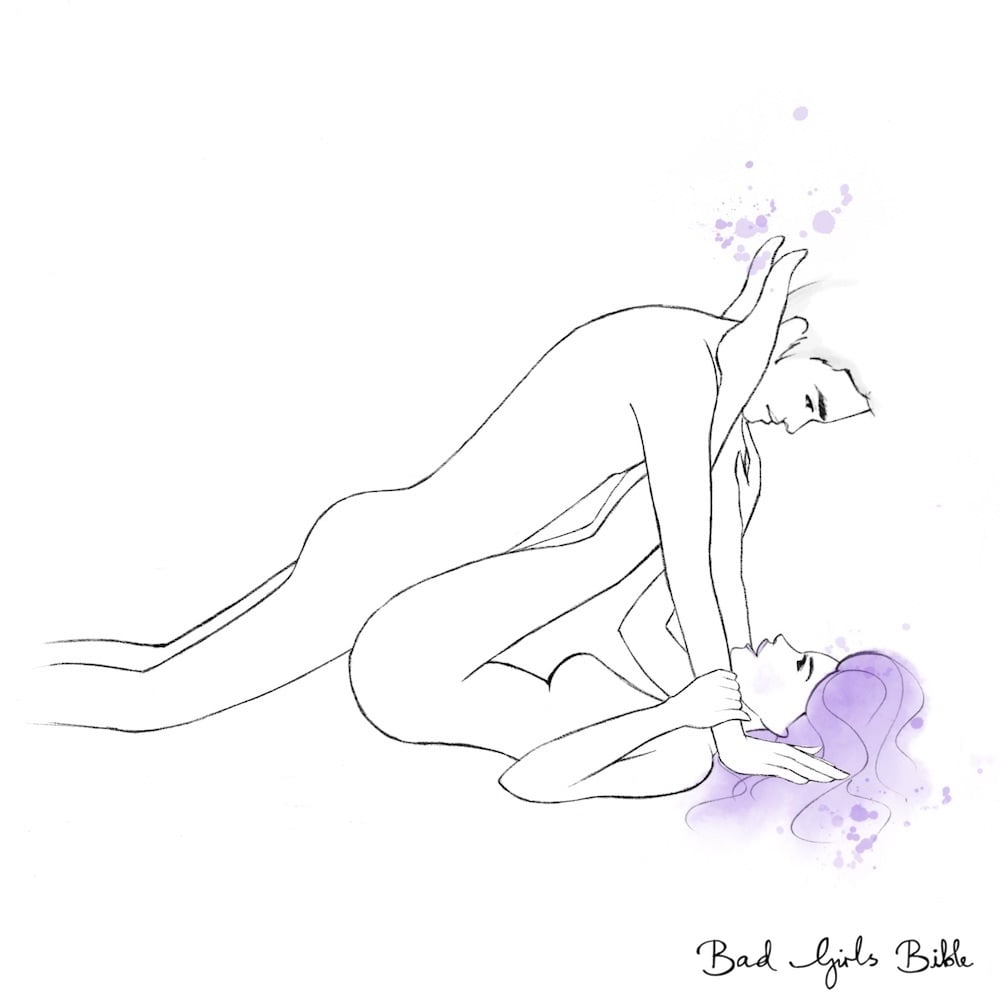 Bend your legs back further while your man leans over you.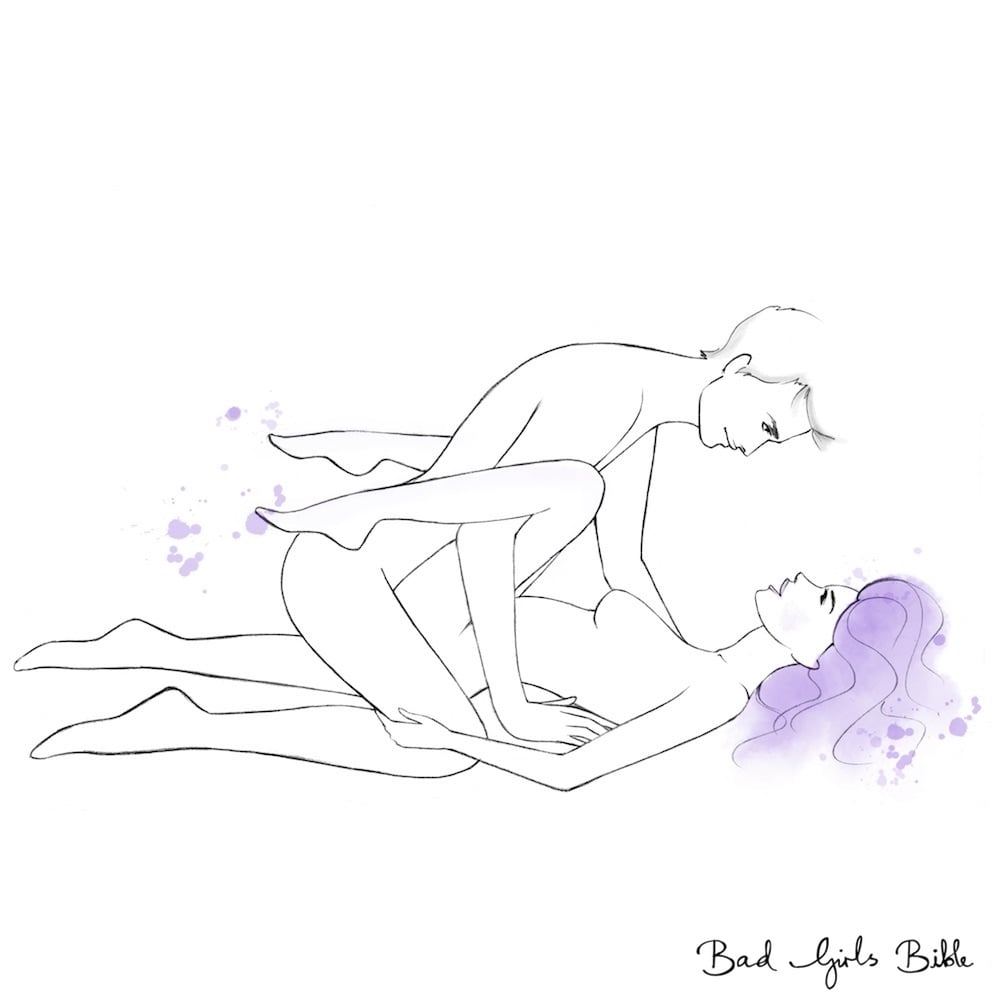 Your legs are bent at different angles, and your man slips his arm under your knee.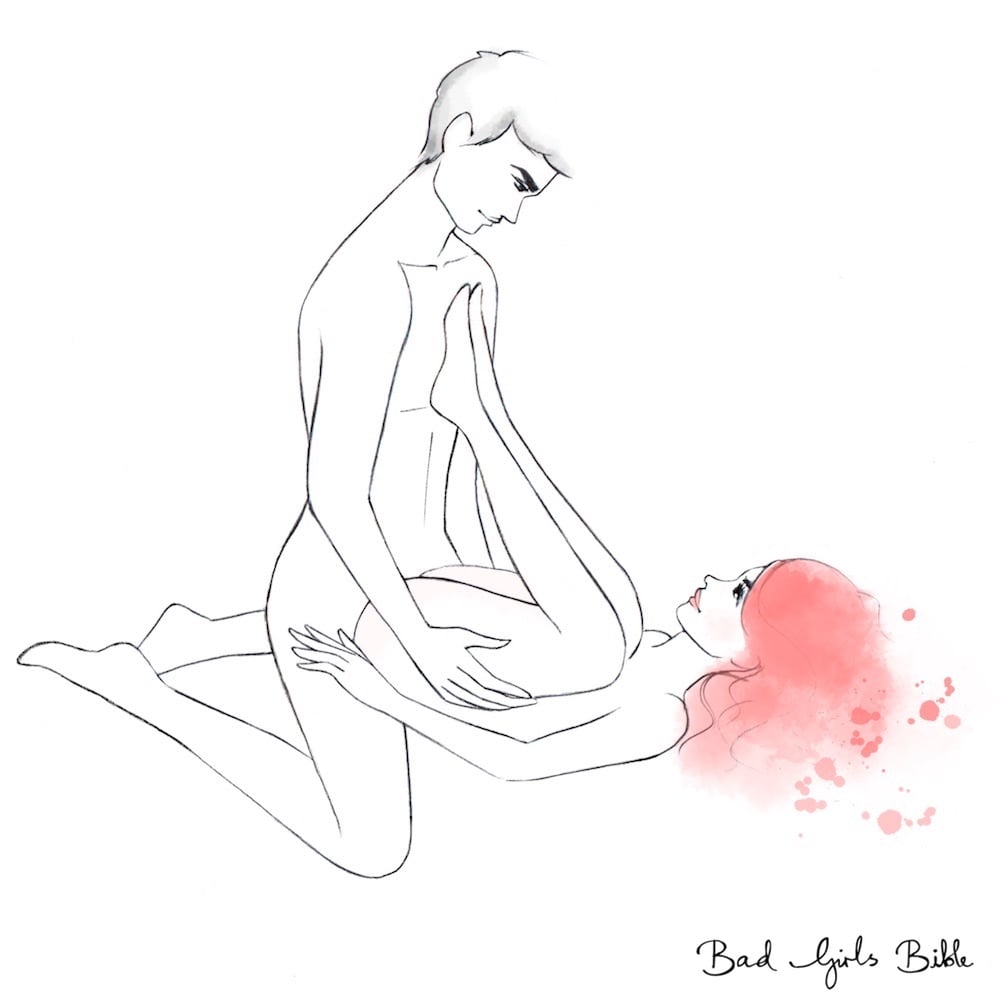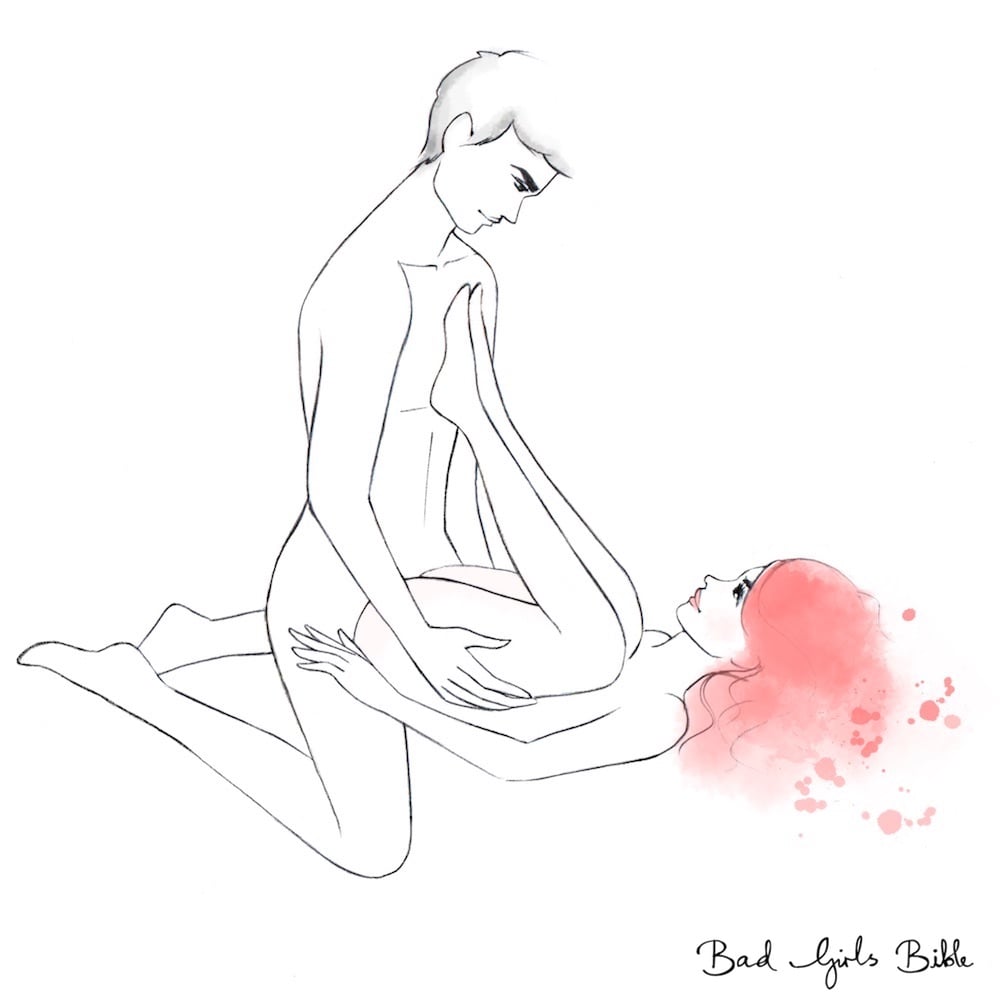 Like Brute but your man faces you and your feet touch his chest.
Looking for more positions where you are lying on your back? Find plenty more great sex positions.
Sean's Thoughts On The Brute Sex Position
If I am planning a nice romantic love making session with my girl, the Brute will not be on my list of things to do. However, when I am in a more dominant mood, the Brute is a great position for it.
This is going to sound a little crazy, but...
I want to teach you some oral sex techniques I call "sexual heroin" because they will make any man completely and utterly addicted to you, doing anything just to be with you.
These secret oral sex techniques, that you can use on any man, will give him back-arching, body-shaking, screaming orgasms so powerful that he may pass out afterwards.
If you are in a relationship where the "spark" is no longer there and would like to experience more passion, fire, and intensity then you may want to check them out.
Some side effects include:
Having a man who constantly looks at you like he wants to rip your clothes off.
Other women becoming jealous of your relationship and how your man treats you.
A guy who makes excuses to his buddies and cancels on them so he can spend more time with you.
A man who can't keep his hands off you.
Click here to learn learn these techniques now.
You're also going to hear a story of how one woman used them to overcome a potential divorce and make her marriage stronger and more passionate than she ever thought possible.