I can't publish my most intense and wild sex tips online, so I send them in my private and discreet email newsletter. You can find out more here.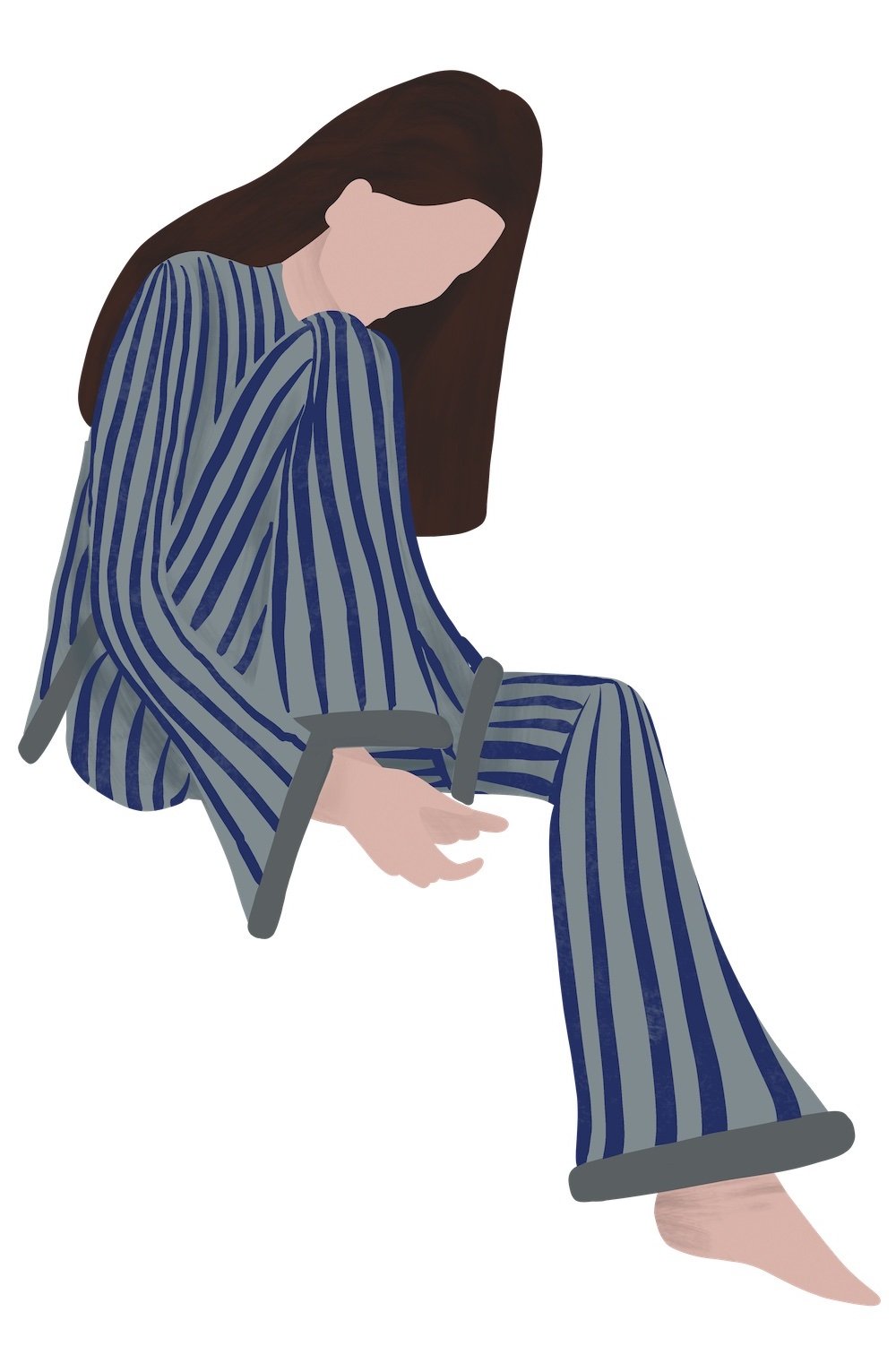 You've probably heard of the idea of a submissive wife. The idea often goes with traditional and/or religious values, but that's not always the case.
This article will introduce you to multiple ways of being a submissive wife (there are probably more than you realize), the pros and cons, and give you some ideas to get started if you think it will benefit your marriage.
What Is a Submissive Wife?
A submissive wife can mean different things in different contexts or relationships. BDSM, religious (especially Christian), and domestic discipline relationships are three common examples where the wife may be submissive.
Side note: If you are currently struggling to orgasm during sex or masturbation, then you may want to learn about the Easy Orgasm Solution. It will teach you how to have multiple vaginal and full body orgasms during sex and masturbation. It works even if you currently struggle to orgasm during sex or when masturbating. You can find out more here.
BDSM
In BDSM (which covers bondage, discipline, dominance, submission, sadism, and masochism), a submissive wife may be submissive throughout the entire relationship or just submissive in the bedroom.
The power exchange could be introduced to an existing relationship or marriage, or the couple might have sought partners who wanted the same type of relationship before engaging with them.
Read More: BDSM for Beginners
Religious and Christian Marriages
Some religions teach that the husband is the leader of the household and potentially responsible for the family's spiritual well-being.
If you're Christian or familiar with the Bible, you might know the following verses (1-24) from Ephesians, the tenth book in the New Testament, which establishes this tradition.
If you want to give your man back-arching, toe-curling, screaming orgasms that will keep him sexually addicted to you, then you'll find them in my private and discreet newsletter. You'll also learn the 5 dangerous & "dumb" sex mistakes that turn him off and how to avoid them. Get it here.
Be subordinate to one another out of reverence for Christ. Wives should be subordinate to their husbands as to the Lord.

For the husband is head of his wife just as Christ is head of the Church, he himself the savior of the body. As the Church is subordinate to Christ, so wives should be subordinate to their husbands in everything.
Of course, many Christians are not as devout as others, some prefer to follow the spirit of Christianity and not the Bible to the letter, some Christians don't follow the New Testament, and more contemporary religions based on Christianity exist. Plus, other religions may teach that a wife should submit to her husband.
However, for some Christians, a wife's submission is an important part of the marriage. With that said, a wife may revoke her submission if she doesn't see her husband upholding his responsibility to her/the family and God. It's also important that husbands use nothing, even religious, as justification for abusive behavior, something we'll touch on later.
Domestic Discipline
Domestic discipline or DD is another type of relationship where one partner has more control in the relationship. Often, it's the husband.
Some people who practice DD may view it as extension of their religious beliefs, and may specify that theirs is a Christine Domestic Discipline (DD) relationship. But that's not always the case.
DD typically incorporates physical discipline in the form of spanking or flogging (both types of impact play) to correct unwanted behavior. Remember that Christian marriages with a submissive wife and dominant husband don't have to involve this physical punishment at all, and some Christians may not view a man spanking his wife as appropriate.
Related: Everything You Need to Know About Erotic Spanking
However, for those wives who may be romantically or sexually or submissive and husbands who are attracted to that, domestic discipline can be part of the roadmap to domestic bliss.
Bad Girls Bible already has an in-depth guide to domestic discipline if you want to know more about that.
Female Submission in Relationships, Marriage, and Society
An important note about submission in relationships is that gender and submission don't have to go hand in hand. A wife doesn't have to be a submissive.
In fact, in some relationships, the husband is submissive. Or one or both of the partners might identify as a switch, which means they're comfortable playing either role (although, they might lean to one side).
Of course, you probably know some people in marriages or relationships that are fairly equal, and no spouse seems to have more power. We're not saying that every wife has to be submissive, just that some wives prefer to be subservient to their partner. So when a submissive woman and dominant man get married, it can work quite well.
The problem comes when a man expects his girlfriend or wife to be submissive when that's not what she wants. That aligns with many lessons we may have learned simply from the society we live in, even if we weren't aware we were taking in that information!
But many women aren't naturally submissive, and plenty of men aren't comfortable being dominant. It's crucial to have realistic expectations when approaching dating and to communicate clearly about your expectations before getting married. It can save you a lot of frustration and heartache.
This leads us to another common misunderstanding
Submission Versus Abuse
Whether a person likes being tied and up and flogged sexually or submits to their partner 24/7 (also known as a total power exchange [TPE] relationship), others might automatically assume abuse is involved, but this isn't the case.
Consent – With BDSM, consent isn't just important, it's a must! After all, wouldn't you want a partner to enthusiastically consent to be romantically, sexually, and/or kinkily involved with you? Wouldn't you want them to feel safe letting you know when they're uncomfortable or stopping an activity to avoid trauma?
Learn everything you need to know about consent in our in-depth guide and explanation of sexual consent.
Revoking consent – Similarly, you should feel comfortable knowing you can consent to any relationship or activity and take back that consent if you need to. While many people think of consent as something that only the submissive partner gives, agreeing to plan and carry out a BDSM scene or be responsible for a partner's well-being also requires consent from the dominant partner.
This is true even if we don't always look at it that way. And being able to withdraw consent may be necessary for the dominant's emotional and mental health.
Discussions about consent, boundaries (often called limits), past trauma, and other relevant information are common in BDSM. But that's not the case with every relationship. It's unfortunate because many relationships can benefit from having more intentional communication than they do. That includes relationships with a submissive wife.
Related: Improve sexual communication.
So the issue we touched on before when a man (or society) expects a woman to be a submissive wife or a wife at all is really about consent. And consent is the distinction between abuse and submission.
Communicate, communicate, communicate – What you don't usually see as an outsider is communication about consent. However, when it comes to a submissive wife, the wedding ceremony may actually be a form of consent (and divorce a sign that the wife no longer gives consent). This isn't entirely unlike a collaring ceremony in a BDSM relationship.
Learn more: What it means to be collared.
And that communication doesn't just happen before one engages in activities or relationships that involve power exchange. You could be watching interactions between a husband and wife or dom and sub and completely miss verbal or body language cues that show ongoing consent between the partners and the dominant's concern about the submissive partner's health.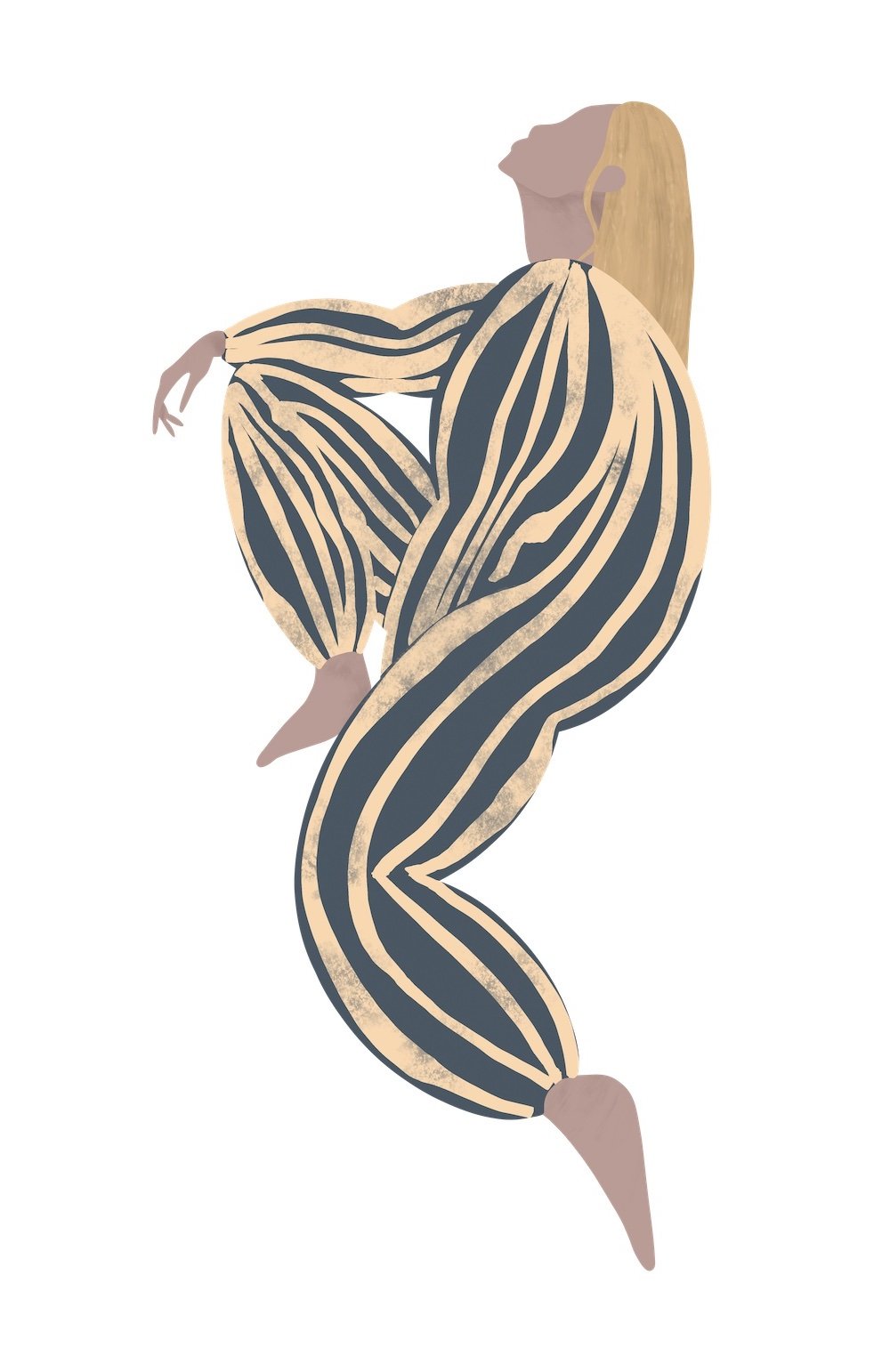 Use a safe word – You might realize that a couple has set up a safe word if you see a submissive wife use a safe word, and her husband pause play and check in.
Psst, safe words are a common BDSM rule that most relationships could use.
Now, boundaries and consent aren't always that explicit. (a husband and wife might not sign a BDSM contract, for example) Sometimes they're assumed or implied by being in the relationship or getting married. Conversations may only hint at consent and boundaries.
But making those things explicit can help your relationship and interactions go more smoothly because they ensure you and your spouse really are on the same page. And that's good for your health and happiness!
Which leads us to this point: if a husband tries to force his wife to be submissive without her agreeing to it, it can easily become abuse.
If you see any of these warning signs of abuse in your relationship or someone else's, take these red flags seriously. Therapy may help, but no one has to stay in an abusive situation.
The Pros and Cons of Being a Submissive Wife
If you've read this far, then you understand want kind of people may want to be a submissive wife. You'll also understand how to tell the difference between these consensual relationships and abuse. But maybe you still don't understand why it's appealing to some. Don't worry, we've got you covered!
At first sight, it might feel like the husband benefits more from his wife's submission, but that's not necessarily the case. The dominant has a lot of responsibility. When it comes to these types of relationships, that responsibilities can include:
Being the breadwinner and paying bills
Making decisions for the family
Performing traditionally masculine tasks around the house (yard work and DIY projects)
Planning sexual scenes and administering aftercare
Protecting his wife, family, and home
Administering punishments
Adding responsibility for your family's spiritual life can also be quite weighty.
That's not to say that a dominant husband doesn't benefit from setting rules, earning respect from his wife or family, coming home to a hot meal and clean home, and the sexual gratification that might come form a submissive wife, but there's more than meets the eye.
The same goes for being a submissive wife. She might do more inside the home, including cooking, cleaning, and caring for the children, which can be a lot of work and may not be fulfilling to every woman. There's also the chance that she may feel taken for granted if her husband doesn't appreciate what she does for him/their family.
But being a submissive wife isn't without its perks. In fact, it has many of the same benefits as submitting in the bedroom or a BDSM relationship.
Feeling cared for
Letting go of responsibility
Having all eyes on you
Enjoying activities without shame because you're instructed to
Connecting more deeply with your husband
Receiving praise for a job well done (especially if you have a praise kink)
Potentially decreasing likelihood of divorce or cheating
Protection
Plus, you might feel like being a submissive Christian wife is an expression of your faith.
Beginning Your Submissive Wife Journey
So you're all ready to be a submissive wife or…
Perhaps you suggest the idea to your wife. How do you begin?
Strong Foundation – For some couples, the foundation is already laid. The wife might be able to simply increase her submissive qualities, which will encourage more dominant behavior from her husband.
Intensify – Or you might be able to approach your husband and tell him that you like the dynamic you already have (if it has a bit of submission and dominance) and ask what he thinks about making it a bit more intense.
Obey the Bible? – Perhaps you could express your desire to better serve your husband or live closer to the word of the Bible. On the other hand, you could even suggest that your husband shouldering a few responsibilities would help you.
Suggesting it to your wife – If you want to suggest the idea to your wife, you might express how you want to care for her or your family more fully and remind her that it aligns with your faith.
Either way, it's key that both partners understand how the arrangement works for them. Going over the beginning of this guide can even help the two of you get on the same page!
The Characteristics of a Submissive Wife
Below you'll find some common submissive wife characteristics. These may be personality traits or behaviors, or a combination of both.
If these already sound like you (or your wife), great! If not, don't worry too much. You don't have to be perfectly submissive in a relationship, and you'll read more about that in just a bit.
Faith
If your desire to learn how to be a submissive wife has nothing to do with your religion, you can skip right past this one. However, many people do combine their faith and submission, so you need to believe in the religious teachings that apply to you just like you believe in your husband.
Obedience
Following commands or rules is an important aspect of submission in marriage. Not only do you take direction, but you might have to do it in a specific way.
For those wives struggling with this one, keep in mind that anything your husband requests should be for the best interest of you, your relationship, or your household. If you can't trust that, then you might want to rethink agreeing to be a submissive wife.
Carefulness
If you want to know how to be a submissive wife, then pay attention to detail. Whether you're performing a task assigned to you by your husband, picking out lingerie, or cleaning up the living room, that trait will help you be the best submissive wife you can be.
What Submission Is Not
Psst, you might have noticed that this list doesn't include anything like weakness or the ability to blindly follow your husband.
Yes, you should be willing to serve and take direction, but this doesn't mean you're voiceless. A marriage is a partnership. You may have a perspective or opinion that your husband hadn't considered. The key is to bring it up respectfully, trust him to consider it, and listen to him even if he disagrees.
Submitting to your husband doesn't make you weak, either. Some submissive wives could have important careers, while others keep the home running so well it's almost a superpower.
So, no, submitting doesn't require you to be a doormat or have no opinions. You may even be described as strong-willed and still display submission in your marriage. After all, you're submitting to your husband, not just anyone.
Discover: How to be submissive.
What If you Lack Some Traits of a Submissive Wife?
Just because you're not the most subservient woman or don't want to be a housewife doesn't mean you can't learn how to submit to your husband. You can learn to be obedient or serve your husband in a way that best meets his needs.
And if you're struggling with having a submissive attitude to your husband, it might be easier if you consider what being submissive means in a relationship if it's part of your faith. It can bring you closer to God.
And if religion has nothing to do with your submission in marriage, consider how you might grow closer to your husband or how your household might benefit from only one person setting the rules.
Remember there's no right way to be submissive in marriage. What works for another couple might not work for you. If a specific rule or activity doesn't work for you, it's fine to change it or ditch it entirely.
It's better for you and your spouse to be satisfied than for you to perfectly imitate some cliche of what it means to be submissive to your husband. Once you realize you've got flexibility, you can focus on being submissive in a relationship in a way you enjoy.
Making a Submissive Wife/Dominant Husband Relationship Work for You
Once you decide that this is the path for you, discuss what exactly your ideal relationship looks like. Perhaps you want to be a stay-at-home-mom or housewife. Or you'd like your wife to focus more on the household.
But power exchange relationships can go much deeper than that. For example, you might want to show your dominance or submission in public. This can take many forms:
The wife walking/standing behind the husband
Keeping eyes downcast
Only speaking when spoken to
The wife ordering at restaurants or letting the husband order
Getting permission for clothing and makeup
Situation dependent – Consider the different situations you might find yourself in and what's appropriate for that situation. While around others who believe in the concept of wives being submissive, you might be able to show more aspects of your submissiveness. But that may not always be possible.
Praying – Aside from daily activities, submitting to your husband might involve religious activities such as praying together, repeating a Bible verse as a mantra, or dedicating time to your church.
Of course, your submission can extend into the bedroom, too. Being sexually available and eager to please your man are great traits in a lover. But the specific activities you do will depend on your personal preferences.
You can get tons of ideas in our posts about the meaning of dom and sub. Our post about submissive rules also breaks down ideas during everyday activities and bedroom playtime. Similarly, if you're looking for ways to be submissive to your husband, these submissive tasks are a great place to start.
Finally, you can discover your sexual blueprint with this BDSM test.
Now that you've got a better idea what it means to be a submissive wife, you can try it out in your marriage. Or, if you don't think it's for you, you might be more interested in bedroom submission or BDSM. Either way, these different types of relationships should enhance your life and connection with your spouse.
This Woman Finally Learned How To Orgasm Easily During Sex. At 42 Years Old. Here's How...
I want to tell you about my friend Karen.
Karen came to me one day. She was hysterical.
She told me that her marriage was falling apart because she and her husband didn't have satisfying sex.
Every time they were intimate, Karen was faking her orgasms. It turns out she couldn't orgasm during sex.
In fact...
She never had an orgasm in her entire life. Not one!
This left her feeling embarrassed and ashamed. And...
She completely hid this from her husband. Thankfully...
It turns out that there is a way for any woman to orgasm. Easily. And have multiple vaginal and full body orgasms during sex and masturbation.
I shared the process with Karen.
After she followed the simple process, she could barely come to terms with how...
Quickly and dramatically her sex life changed.
We met up a few months later and...
She would not stop talking about it,
"I thought I was one of those women who couldn't orgasm. I used to think I was 'broken' and 'unfixable.' This saved my sex life, and that saved my marriage."
Even if you currently struggle to orgasm during sex or when masturbating, this process will also work for you.
And best of all, you don't need to do anything weird or uncomfortable to start having the best orgasms and sex of your life.