This discreet newsletter will teach you how to make him cum hard, give freaky oral sex & make him scream your name in bed. Click here to get it.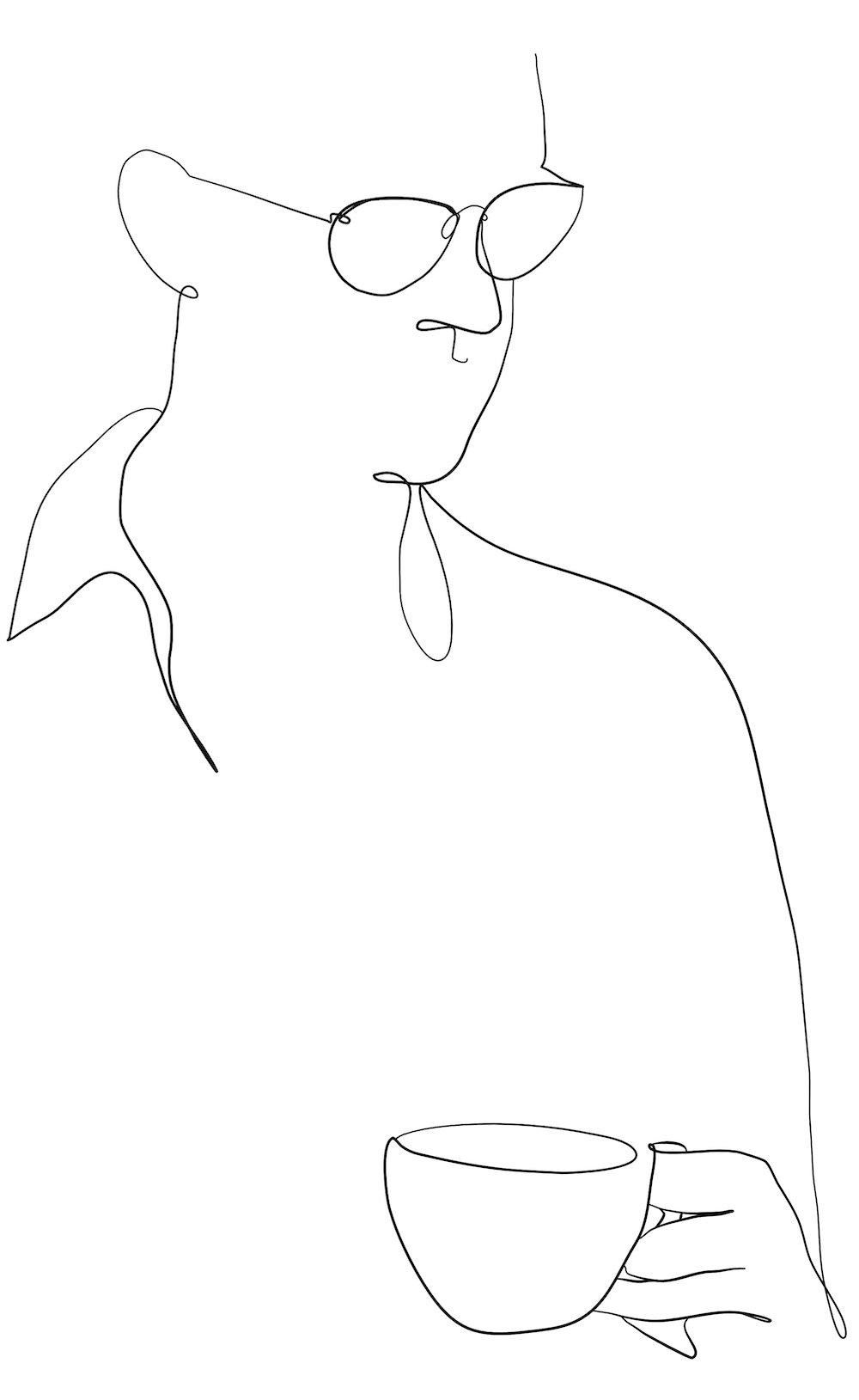 For some people, their kinky personas are such an important aspect of their lives that they want to live a BDSM lifestyle. While you might imagine this lifestyle to be all leather and pain, that's not necessarily the case. Once you understand how a BDSM lifestyle is tailored to your interests and comforts, you can design the perfect one for you (and any partners)!
BDSM and the BDSM Lifestyle
Let's refresh the basics of BDSM. BDSM is an acronym that stands for:
Side note: If you are currently struggling to orgasm during sex or masturbation, then you may want to learn about the Easy Orgasm Solution. It begins by teaching you the techniques to orgasm easily and consistently. Then you'll learn how to have multiple vaginal and full body orgasms during sex and masturbation. You can find out more here.
Bondage and discipline – which includes tying people up (or tying yourself up in self bondage), blindfolds, ball gags, chastity devices, and more
Dominance and submission – power exchange relationships
Sadism – the desire to cause pain or discomfort, physically, mentally, or otherwise
Masochism – desire to receive pain in various forms
Check out our in-depth explanation of what BDSM is and how to explore it.
As an umbrella term, BDSM can cover all of those elements, but many people who are into BDSM are only interested in some aspects. Furthermore, some activities can fall into multiple categories.
Imagine a scene, for instance, where a man is bound standing up. His female partner stands behind him with a flogger. She makes him count the swings as the falls land against his exposed skin. After every number, he addresses his partner as "Mistress."
This example easily shows bondage, sadism, and masochism. Using a title like Mistress indicates there's also a D/s dynamic between the two. Finally, if flogging is a punishment for a broken rule or other indiscretion, it covers discipline, too.
But that's only one example of BDSM. Some people prefer to stick to light bondage, while others prefer to avoid pain. Instead, they stick with sensual domination.
Related: If you want to give your man back-arching, toe-curling, screaming orgasms that will keep him sexually addicted to you, then you'll find them in my private and discreet newsletter. You'll also learn the 5 dangerous & "dumb" sex mistakes that turn him off and how to avoid them. Get it here.
Learn more: Sensual domination 101.
The important thing is that you only have to do what you (and maybe your partner) want. BDSM is totally customizable. The same is true for BDSM lifestyles.
Safety First
Although only you get to say what a BDSM life looks like for you, safety is one thing that is non-negotiable. You need to take care to avoid doing permanent mental or physical harm to yourself or others when practicing BDSM.
To minimize the chance that anyone will be harmed, some people practice SSC, which stands for Safe, Sane, and Consensual. When using it as a guideline, you ensure that you know how to safely use tools or engage in specific activities, that you do everything with a healthy mind and self-control, and that everyone consents–and has the option to revoke that consent.
Some people believe that while you can take care, BDSM can never be truly safe. For them, guidelines suck as RACK are more realistic.
Risk
Aware
Consensual
Kink
With RACK, you recognize and try to minimize the risk of harm during BDSM activities, but you give consent knowing there's no way to remove risk entirely. RACK incorporates aftercare to help you find your balance after a scene.
Discover how to incorporate SSC and RACK into your BDSM play safely.
At the end of the day, it's important that while your activities might hurt someone in the moment, they do not do permanent harm.
Related: What IS BDSM Aftercare?
BDSM Lifestyle: 5 Levels of Involvement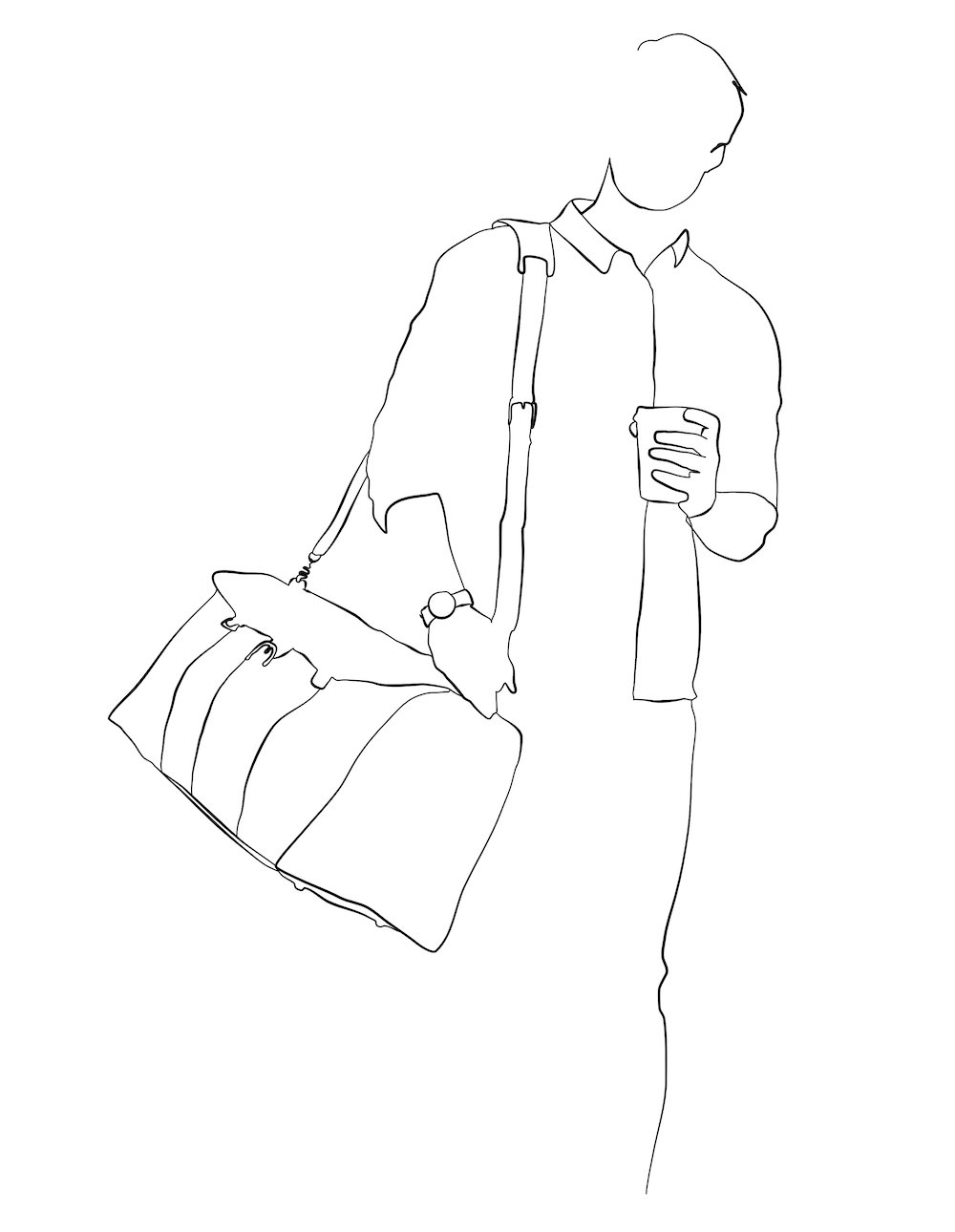 One of the ways that people who live BDSM customize it to their preferences is by choosing how involved they want to be.
The levels below are guidelines meant to be examples, not requirements. For example, you can be heavily into BDSM with your partner but not talk to others about it.
1. Fantasy
Technically, if you keep BDSM to the realm of fantasy, you're not really living it as a lifestyle. But not everyone is willing or able to act on their kinky desires. They prefer to read or think about it only.
Related: The 10 Most Common Sexual Fantasies
For some people, however, watching BDSM porn, reading (or writing!) erotic stories, or researching it online is the first step to acting on it.
Not sure how you feel about BDSM? Take our BDSM test to find which flavor is right for you.
2. An Occasional Treat
Whether you're just getting into BDSM, your schedule is packed too tightly to do it more frequently, you're happy keeping it light, or you/your partner isn't interested in pursuing it further, you can simply sprinkle a little BDSM into your life from time to time. Perhaps you bring it out for anniversaries, birthdays, or holidays.
This often takes the form of "bedroom BDSM," where you only incorporate some kink into your sexy times. You might add some erotic spanking or use handcuffs but not try out other bondage.
You're probably not at the point of buying rope in multiple colors and lengths or learning knots to try elaborate breast bondage.
Read More: Breast and Chest Harnesses for Newbies to Experts
3. A Regular Occurrence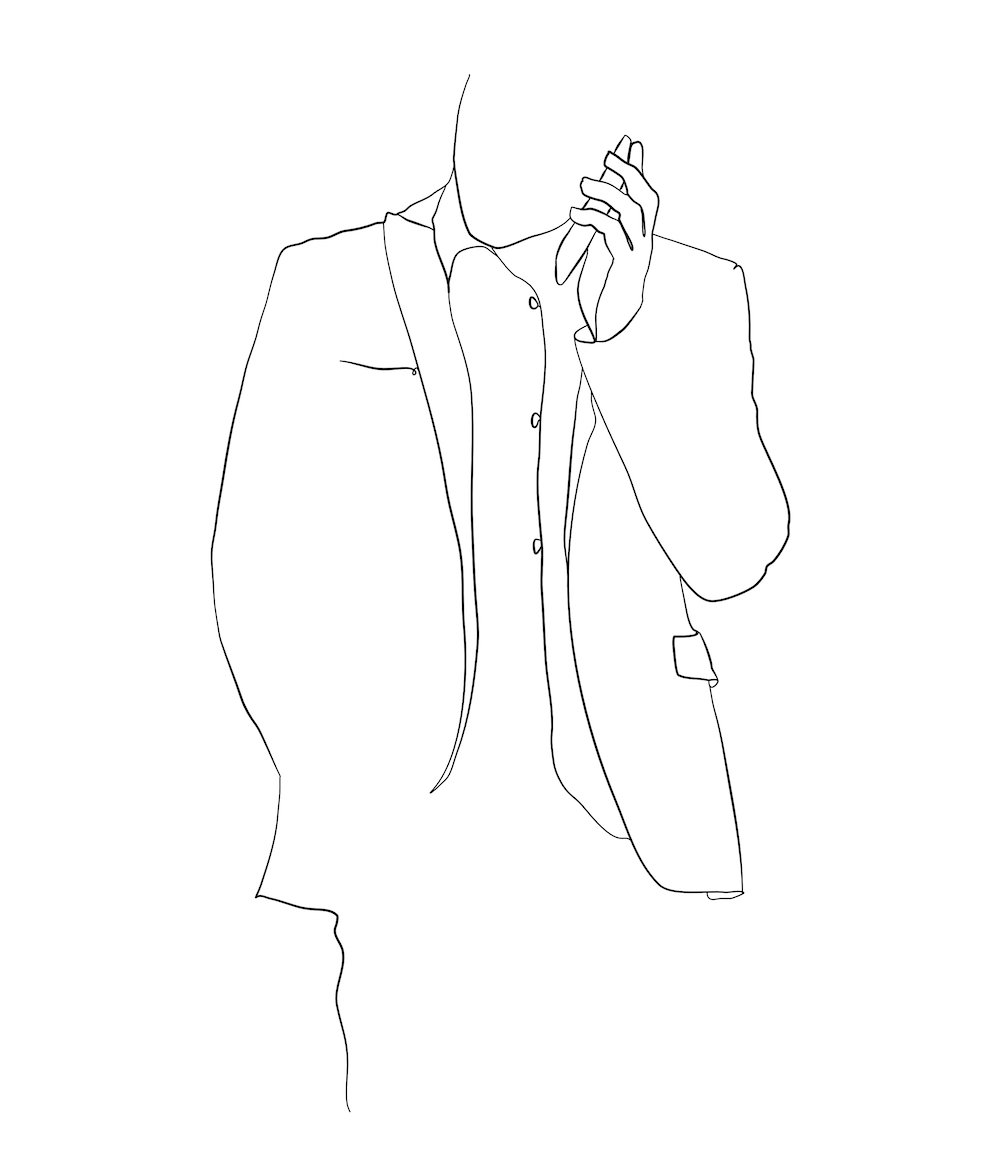 You've dabbled in BDSM, and you know that you like it–a lot! So you try to engage in it pretty regularly. You might even schedule BDSM scenes to make sure there's time for them.
Activities such as orgasm control games are on your radar–if you haven't tried them already.
At this point, you've likely expanded your toolbox to include more goodies, but you might not be ready to pay the price of premium or customized gear. You've got opinions about specific materials and might engage in BDSM with multiple partners.
You've got some favorite activities (whether they are brat BDSM or something else), and you might have tried some kinky sex techniques. We're talking about things like a humiliation kink or a praise kink.
Check out our BDSM checklist for more intense kinky ideas.
People who regularly engage in BDSM might have Dom and sub names and personas. But once the scene is over, they return to their everyday selves.
You've read books and blogs and checked out YouTube videos to ensure you can do things safely. If you're open about your interests, people might come to you for advice because you're so well versed in BDSM. You may start a blog or other outlet to talk about your journey.
If you're single, you might make a point to look for partners who are into BDSM if it's that important to you. Many single and non-single people alike might enjoy talking about their BDSM lifestyle with like-minded folks (more on finding your BDSM community later). Some people might know you by a scene name that you choose, which can also protect your privacy.
4. Almost Daily
If you make time to do something weekly or almost daily, then it's super important to you. You prioritize it over other activities. You'd be unlikely to engage with someone who is vanilla–ie, not kinky. It may be easier to find a partner on a site dedicated to BDSM than looking for someone in the general public.
Related: How to Have a Functional and Sexy D/s Relationship
Your BDSM toy collection may have cost a pretty penny and might include custom gear. It may even need its own room! Perhaps you've got a dedicated dungeon.
When it comes to BDSM role play, you've probably tried a thing or two. You might even have tried or thought about consensual nonconsent (CNC kink).
You may be a regular on BDSM websites and forums and in face-to-face events. If you've got a website, YouTube channel, or other online presence, you might provide helpful information to people who are less experienced than you are. Answering questions like "What is the BDSM lifestyle like?" gives you a chance to show others how satisfying BDSM can be.
5. 24/7 BDSM
To live a BDSM lifestyle every day, you've got to be incredibly dedicated. However, your BDSM lifestyle might not be as in-your-face as some would expect. There are ways to live a 24/7 BDSM lifestyle that are even appropriate if you've got kids who live at home.
For example, you might make decisions about what you two will eat or how you spend your time. Your partner might choose what you wear or assign you submissive tasks.
Honorifics – You might use honorifics like "Sir" or "Ma'am," which may be a giveaway to some people that you are in a BDSM relationship. Walking a step behind your partner shows submission but wouldn't necessarily make anyone bat an eye.
You might be a submissive wife, but other people simply see your marriage as a traditional one.
It may become obvious to others – There are plenty of other nonsexual ways to make BDSM part of your life. However, people who take the time to talk to you and pay attention, especially those people who are also into BDSM, would likely be able to pick up on a few details that clue them into your BDSM lifestyle.
Clothing – But if you have the privilege to do so, you might be loud and proud about your lifestyle. Your clothing and accessories might give it away. We're talking about leather, PVC, corsets, cuffs, harnesses, pins, and more. You might use a similar aesthetic for your home.
You may even get to talk about BDSM with your friends or even family. At the end of the day, you never need to hang up your BDSM persona on the hook. There's no compartmentalization. It's simply an extension or a facet of your personality that is always "on."
Collared – If you're in a relationship, one of you may be collared in a collaring ceremony, which shows your deep commitment to each other.
Read More: What Does It Mean to be Collared in BDSM?
5 Misconceptions About the BSDSM Lifestyle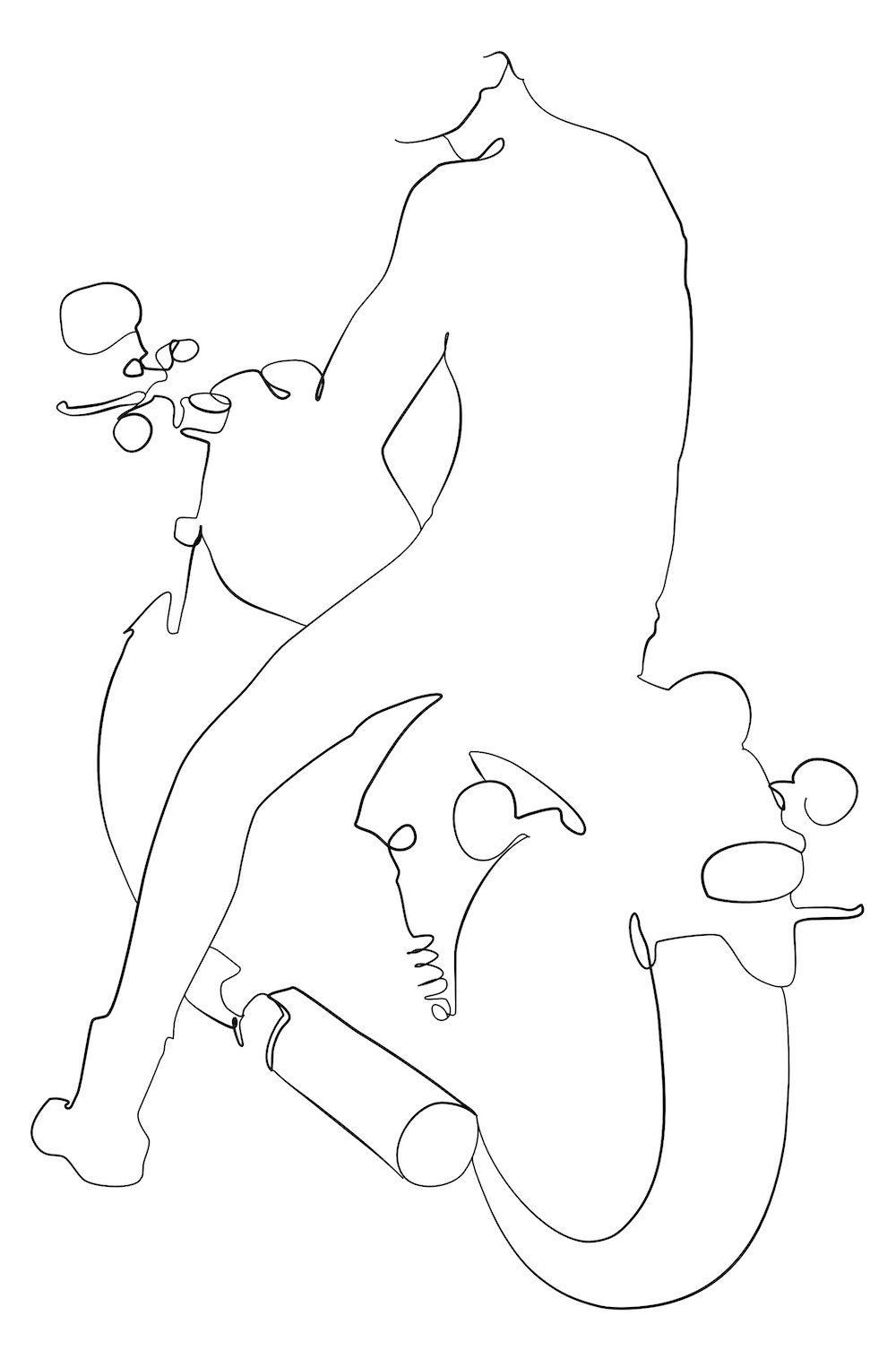 While it's hard to describe what the BDSM life will look like because everyone goes about it a bit differently, we can discuss some of those things that aren't part of the BDSM lifestyle. Some of these are commonly associated with BDSM, even when they shouldn't be.
1. BDSM Is Abusive
One of the most tenacious misconceptions about BDSM and related lifestyles is that they're about abuse. However, as you'll read in the Bad Girls Bible and other resources, BDSM requires consent from both partners, and there's room for negotiation. Without those two aspects, it very well could be abuse.
So if one partner ignores a partner's wishes–in BDSM, this could take the form of ignoring a safe word–BDSM can become abuse. The BDSM community and lifestyle may also attract abusive people because they misunderstand BDSM or the lifestyle helps them camouflage their true natures.
2. BDSM Is Only About Sex
BDSM can be incredibly sexy. Many of the associated activities are quite sensual at their core. But BDSM doesn't have to lead to or involve sex.
In fact, some people participate in BDSM without any elements of sex at all! They might have a D/s relationship or enjoy impact play without a sexual part. Some people might even be straight but enjoy BDSM with people of the same sex or vice versa.
Related: How You Can Have a Functional (and Sexy) D/s Relationship
If you're interested in the BDSM way of life, you might find that it helps you grow, both as a person and in your relationship. You can relieve stress, become closer to your partner, and learn more about yourself and the world around you–all without revealing or touching any genitals.
Of course, if you want your BDSM to involve sex, that's perfectly okay. You get to choose whether it plays an important or a minor role–and whether that changes over time.
3. One Person (the Dom) Has All the Control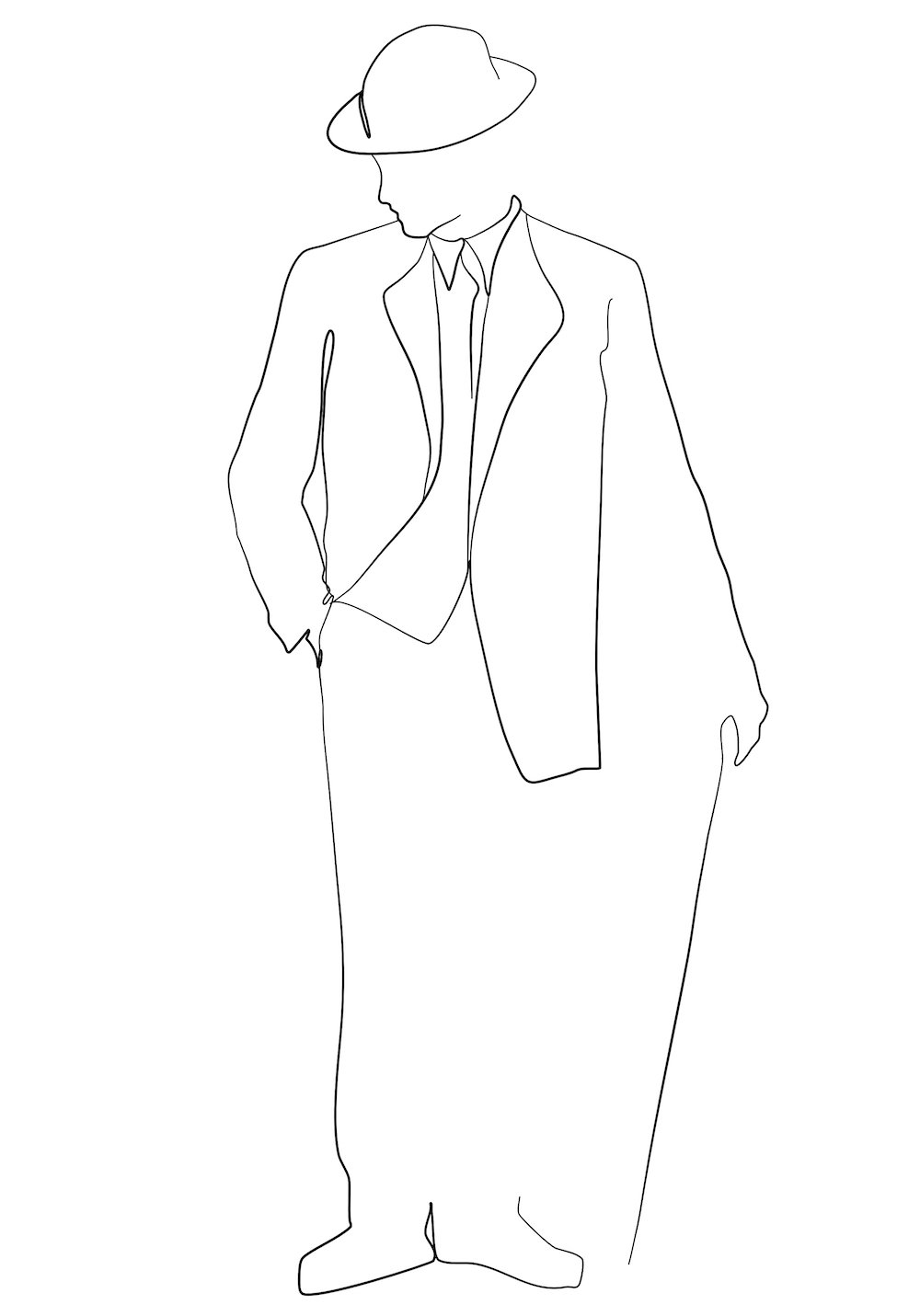 This is a common misconception about BDSM. If you think this, you don't really understand BDSM at all!
It's easy to understand how someone can come to this conclusion, however. After all, someone is giving out pain and orders.
But the person on the receiving end isn't helpless. They have agreed to these activities and can stop the scene by using their safe word. They may have signed a BDSM contract that outlines their hard and soft limits.
Find out how safe words and BDSM rules can protect you.
The submissive is far from helpless. Some people even say the submissive holds the true power in the relationship.
Clear up those misconceptions ASAP! Find out what Dom and sub really mean.
4. You Have to Look, Talk or Act a Certain Way
Chances are, you know some people who are into BDSM and some who may even live a 24/7 lifestyle. They just don't advertise the fact on a daily basis.
More: 24/7 lifestyles, aka total power exchange (TPE).
There are plenty of reasons people might be discreet about this aspect of their personality or relationship.
To maintain a professional appearance
To separate their sex life from other aspects of their lives
To keep custody of kids
To avoid judgment and shame
To avoid involving others in their kink without consent (including onlookers)
But even if there weren't any risks to living a BDSM lifestyle, some people may simply prefer not to attract attention to themselves.
Plus, some might not enjoy the cliches that come to mind when you think of BDSM. They might have a BDSM life that's so unique to themselves that there are signs you've overlooked.
You've probably caught on to the fact that practicing or living BDSM is all about what you want and not what anyone else thinks it should be.
5. You Can't Revert Once You Are in a 24/7 Relationship
The beauty of BDSM is that there's always room for negotiation. No matter what frequency or intensity of your BDSM practice, you can always back off if you need to. Your responsibilities or relationship might even demand it.
This isn't to say that backing off will be easy. On the contrary, it might be bittersweet, and it could mean that your relationship pauses or ends.
But BDSM should be satisfying and offer an opportunity for growth, not just another obligation on your plate or stressor in your life.
Of course, if you're in a BDSM relationship, you'll need to discuss this with your partner. They may not like that you need to ease up for a while (the roles can also be reversed). If it's a healthy relationship, however, you should be able to work through it and might be able to look forward to a more involved BDSM lifestyle in the future.
BDSM Community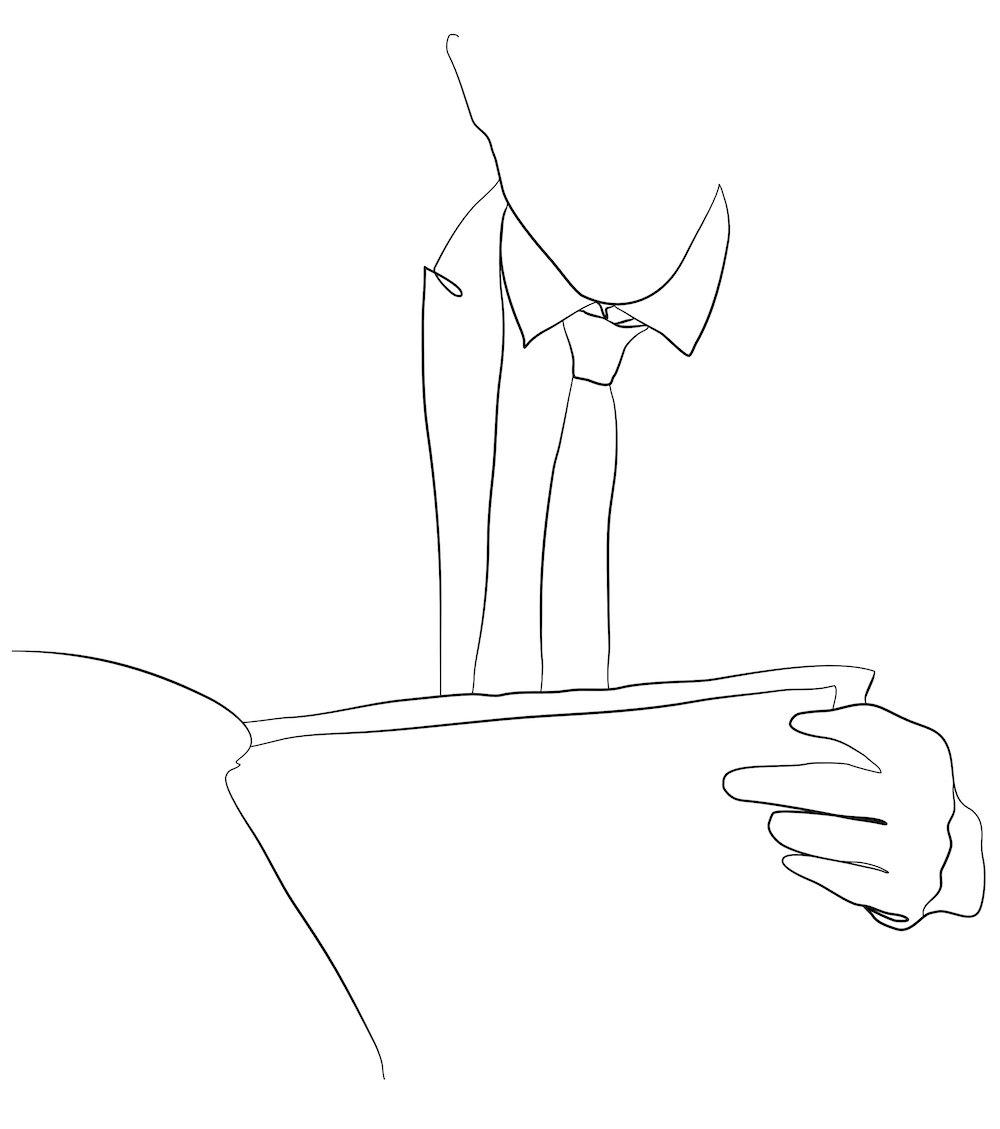 For some people, the BDSM lifestyle means being involved with others who are into BDSM. This community involvement can take place locally or online.
In-person BDSM Community
If you're lucky enough to live in or travel to a populated area, you might have access to a local BDSM community. These communities provide benefits that extend far beyond meeting partners (although that's certainly a nice perk!).
For example, you might find people ready to show you the ropes–literally. Mentors can be helpful as you find your flavor of domination or submission. Plus, you can get a heads up about unsavory characters, find creative ideas for your next scene, and have people with whom you can discuss your BDSM lifestyle over coffee.
Don't forget the element of safety, either. If you're meeting and dating new kink partners, you might feel safer with someone who knows about your BDSM lifestyle to whom you can report your location when you're with someone new.
A local BDSM community may also introduce you to events.
Munches are usually daytime social gatherings without BDSM activities
Play parties are where you go to play with current partners, meet new ones, or watch others
Demonstration, workshops, and seminars where you can learn about new tools or techniques
Fetish balls are sophisticated events that are not held as frequently as munches or play parties
Conferences, conventions, retreats, and festivals may be one or more days and can offer educational and social components
Of course, cities with an especially active BDSM and kink scene might have parades, costumes, and other events, and there are even BDSM cruises.
If you're looking for a local event where you can share your love of the BDSM lifestyle, your local toy or kinky store is one option.
Thanks to the internet, you might be able to find a local community or at least a few individuals who are also into the BDSM lifestyle. If not, however, you might find the education, support, and socializing you desire from a BDSM community online.
Online BDSM Community
There are plenty of online spaces designed for those who are into BDSM. There are places where you can go to learn, discuss techniques, share photos, have kinky chats, or potentially find new partners.
Related: How to Be Dominant Over Text
Fetlife is among the best-known spaces dedicated to BDSM. Unfortunately, many other forums are now defunct, even if they were once thriving.
Search hashtags such as #BDSM on your social network of choice, and you're likely to find some people talking about it–and potentially some groups dedicated BDSM. If you can find a local or regional BDSM group online, you might be able to take those friendships offline.
There are also several subreddits dedicated to BDSM, including /r/BDSMcommunity.
As you explore your kink side, you can decide whether the BDSM lifestyle is for you and, if so, how deep into it you want to get.
Orgasm Every Time. Easily. Here's How...
I want to tell you about my friend Karen.
Karen came to me one day. She was hysterical.
She told me that her marriage was falling apart because she and her husband didn't have satisfying sex.
Every time they were intimate, Karen was faking her orgasms. It turns out she couldn't orgasm during sex.
In fact...
She never had an orgasm in her entire life. Not one!
This left her feeling embarrassed and ashamed. And...
She completely hid this from her husband. Thankfully...
It turns out that there is a way for any woman to orgasm. Easily. And have multiple vaginal and full body orgasms during sex and masturbation.
I shared the process with Karen.
After she followed the simple process, she could barely come to terms with how...
Quickly and dramatically her sex life changed.
We met up a few months later and...
She would not stop talking about it,
"I thought I was one of those women who couldn't orgasm. I used to think I was 'broken' and 'unfixable.' This saved my sex life, and that saved my marriage."
Even if you currently struggle to orgasm during sex or when masturbating, this process will also work for you.
And best of all, you don't need to do anything weird or uncomfortable to start having the best orgasms and sex of your life.