Are you interested in bondage but have no one to play with? Then this guide to self bondage is for you! You'll learn what self bondage is, why it can be a lot of fun (and sometimes dangerous), and you'll also discover 15 intense ideas for self bondage that you can try as safely as possible.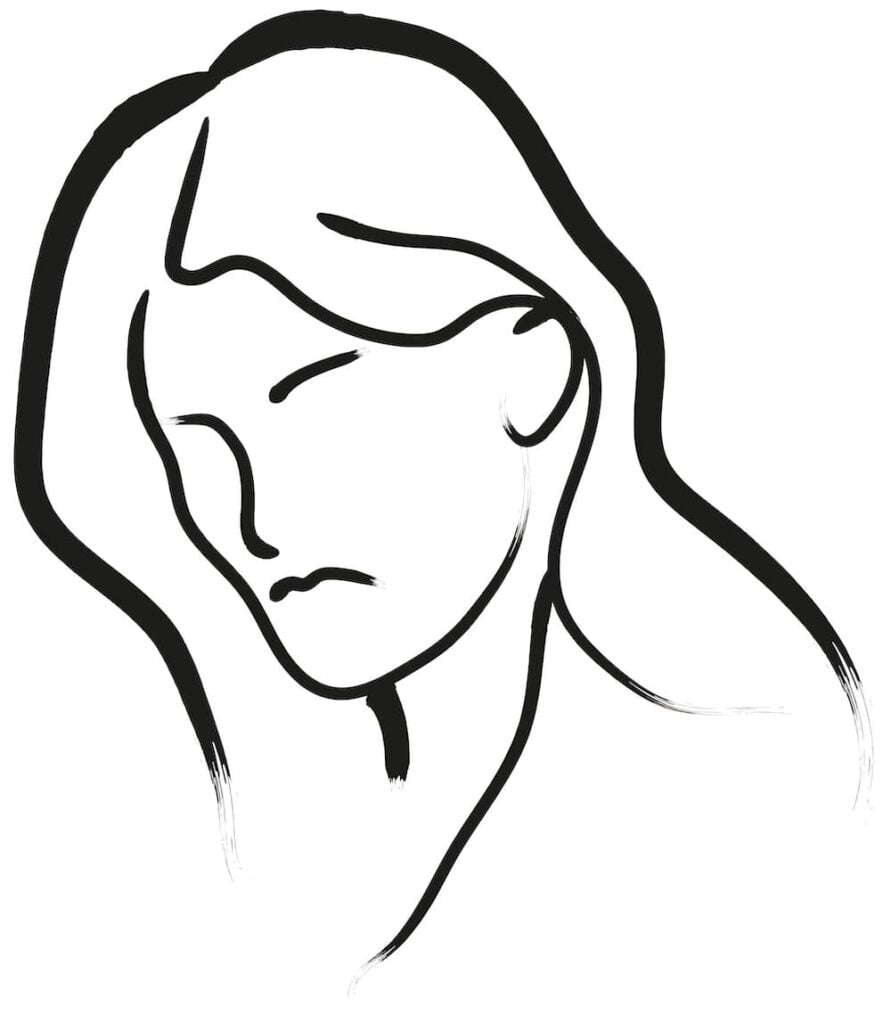 But before I give you the 15 self bondage ideas, we need to cover some groundwork first…
What is self bondage?
Self bondage is the act of tying yourself up or restraining yourself, usually for erotic reasons. Self bondage can be divided into two categories:
Sensual – involves quick and easy access to a means to escape
Strict – prevents you from escaping bondage for a period of time
Safer Self Bondage
Self bondage is riskier than other types of bondage because no one can help you if something goes wrong. Getting out of bondage alone, if even possible, will take more precious time in an emergency. Plus, you can't depend on someone else to keep a cool head. For these reasons, you must take safety seriously with self bondage. Thus, learning safety is a critical part of learning how to perform self bondage.
Of course, you should make safety a priority as a rule whenever you engage in any type of BDSM.
Dangers of Self Bondage
The following are some common risks of BDSM and bondage, and not just when you try bondage alone. Some of these dangers are temporary, while others can have lifelong side effects or can even be fatal. This is why all self bondage guides emphasize safety.
Keep in mind that anything that causes numbness can make it harder for you to escape your DIY self bondage if an emergency arises.
Blood circulation – If you do not use the right gear, materials, or knots, ties can tighten and cut off circulation. Look for telltale signs of numb or cold extremities, blue skin, the sensation of pins and needles, bulging veins, or muscle weakness.
Nerve damage – is a serious safety concern of rope bondage, whether with a partner or not, especially because it can happen during one session or over a series of sessions that might be spaced out. You cannot avoid the risk of nerve damage 100%.
Suffocation – occurs when you cannot breathe and can be fatal. Objects can physically prevent you from breathing or damage your windpipe and cause suffocation. Sufficaition is closely related to asphyxiation, which happens when the brain does not get enough oxygen. Asphyxiation can cause brain damage.
Dehydration – occurs when your body has lost too much moisture, and it's easier to become dehydrated than you realize while experimenting with solo bondage. Any position or material that makes you sweat can contribute to dehydration.
Falling – can cause everything from minor cuts and bruises to broken bones or a concussion, depending on where you fall from and how. You can just as easily injure yourself from falling on your face or directly on your hands. Being bound also impacts your natural balance, so staying on the floor or lying down reduces the risk of falling.
Anxiety or panic attacks – can happen in bondage, even if you are in complete control. Being able to quickly escape a situation is essential if it happens.
Post-traumatic stress disorder (PTSD) – can happen after any self bondage scene goes sideways or has negative consequences. You might not notice it immediately, and it could cause you to be triggered in the future.
Minor cuts/abrasions, bruises, and rope burns are all common during BDSM, including self bondage.
Fortunately, you can minimize some of these risks if you keep safety in mind whenever engaging in self bondage.
You may also benefit from checking out our guide on bondage for beginners.
Plan Ahead
If you're excited about dipping your toe in the self bondage pool, you might plan out a sexy BDSM roleplay idea or scene focusing on gathering equipment for self bondage. While it can be fun to think of all the possible positives, you need to consider negative outcomes too.
What will you do if things go wrong?
How will you respond differently to feeling faint or hearing the fire alarm go off?
Planning ahead helps you prepare for the worst. If everything goes well, you won't need to use your safety gear. But if something happens when you're dabbling in BDSM, you can rest assured that you have a way to safely remove yourself from the situation or get help.
You should always have at least two backup methods to get out of bondage as safely as possible.
Several of the self bondage ideas and equipment items below can serve as a backup.
Avoid These Self bondage Scenarios
The following are all too dangerous to consider, no matter how many self bondage tutorials you've read.
Auto erotic asphyxiation – some people get off by choking themselves while masturbating or doing other sexual activities. The risk of something going irreversibly wrong is quite high and can lead to a tragically embarrassing scene for your loved ones. Never try auto-erotic asphyxiation.
Overly tight bonds – avoid cutting off circulation and minimize nerve damage by ensuring you can fit 2 or 3 fingers between the straps/cuffs/rope and your skin.
Restricting fabrics – any fabric you tie in a knot poses the risk of tightening as you struggle against your bonds. Cuffs and bondage rope are safer alternatives; you can use plastic wrap if you're going the DIY route. Always avoid restricting fabrics
Zip ties – are particularly dangerous because you must always cut them off and they can restrict much quicker than you realize. Their thinness also presses against nerves. Never use zip ties on your body.
Immobilizing both hands permanently – make sure to have a way to free at least one hand so you can remove your self bondage ties when you're done playing or need a quick escape. Never immobilize both hands permanently.
Candles – pose a fire risk that you won't be able to respond to quickly enough if you're tied up. Avoid using candles. Consider LEDs if you want to set the mood.
Being intoxicated – It's incredibly dangerous to try any bondage while under the influence of alcohol or drugs. It might make certain risks more likely, including falling or tying too tightly. If your perception is altered, you may not immediately realize if something is wrong, and slowed reaction times or blurry vision might make escape hard. Always remain sober during self bondage.
Proceed with Caution if you Try These Self Bondage Ideas
Reconsider any self bondage guide that does not advise caution with these activities.
Neck bondage and collars – could cause serious injury or death if you fall or faint and it pulls on your neck.
Gags – can impair breathing or make it impossible to call for help.
Chest bondage – could make it hard to breathe or feel heavy and contribute to a panic or anxiety attack
Blindfolds – block your view of your body and environment and may be difficult to take off, especially if they buckle. Make sure to practice and consider a blindfold you can slip off by moving your head.
Darkness – like blindfolds, darkness makes it difficult to see. Not only will it be harder to get out of bondage, but you could trip over or run into something (and who hasn't cursed after stubbing a toe in the dark?).
Strict bondage – which will prevent you from escaping for a pre-determined amount of time, time that may be crucial in an emergency
Suspension – probably shouldn't be tried solo at all
Beware of your physical limitations, including injuries, illness, lack of flexibility, or even just short arms!
What to do in a self bondage emergency
It might seem embarrassing, but informing someone that you're going to be doing self bondage is wise, much like you might let a friend know when you're going on a date with a stranger. You can instruct them to check in on you if you don't report back within a specified time frame.
Of course, if embarrassment/humiliation is one of your kinks, then it may add to the excitement.
Have someone within shouting distance – Consider only trying out self bondage ideas when someone is physically nearby so you can call out to them if you need help.
Keep keys (and spare keys) within reach – You should always have a key for any locks within reach and keep a spare key on hand just in case something happens to the first. If having a key so accessible takes away from the fun of tying yourself up, consider covering the base in something sticky or gross such as honey/syrup or paint.
Some people even store their key in a small container of paint or something unpleasant such as pee, that they must knock over to retrieve the key. While you can use it any time, you're less likely to because of the mess.
Bolt cutter – If you're using locks or chains, however, you may need a bolt cutter to ensure you can escape.
EMT scissors – Also known as safety shears, can easily cut through most materials to quickly release you from self bondage. They're incredibly strong but flat along one side and rounded at the tips to avoid cutting yourself and causing further injury.
Consider consent – Although consent might not be emphasized for self bondage or solo BDSM, you should still consider other principles. For example, there are two acronyms, SSC (safe, sane & consensual) and RACK (risk aware, consensual kink), that emphasize being aware of the risks of your activities.
Assume that you can never eliminate all risk in BDSM – You should also assume this even with more common or tame activities. With self bondage, that risk can increase because no one else is at home to help you in times of distress.
PRICK (personal responsibility, informed, consensual kink) – PRICK also reminds you of the need to be informed and to take responsibility for your actions. Getting to know your materials and learning skills to minimize the risks and maximize safety when you tie yourself up is the bare minimum when it comes to both information and responsibility.
If an emergency arises, do your best to remain calm. Untie yourself and call for help if you need it.
Start Simple and Work Your Way Up
Avoid a frenzy – As an eager beginner, it's all too natural that you'll want to try all types of gear, self bondage positions, and ways of tying yourself up. In fact, the tendency to want to try all the things after dipping your toe in the BDSM waters is known as "frenzy." However…
Proceeding at full force can mean you don't prioritize safety or can even find yourself in a situation that you regret.
Start slowly and simply – That's why we recommend starting simply if you're a beginner. This self bondage tip can literally save your life. Of course, the same goes for any BDSM or kinky sex activity. Sure, simple cuffs might not thrill you as much as an intricate self bondage tie that covers half your body in bondage rope, but it helps you understand what you're comfortable with and capable of. Once you establish comfort, you can press your limits.
Related: Learn All About BDSM Limits
Starting simple means choosing the shortest possible time release when first experimenting with strict bondage. We'll get into the specifics of time-release gear and give you a few self bondage ideas for it in a bit.
Finally, starting with the basics gives you time to master self bondage techniques and reduce risk.
Self Bondage equipment
Below you'll find a list of some of the most common equipment used in self bondage. You don't need to use everything or even experiment with more than one piece of equipment or self bondage scenario. But you might enjoy discovering the new techniques for self bondage when you use bondage rope versus cuffs, for example.
Bondage rope – can be used to secure body parts to all sorts of objects, including other body parts, and is easily cut in an emergency. Commons lengths include 10 feet for ankles and wrists, 15 feet (or three times the length of your outstretched arms) for around the thighs or waist, and 30 feet for harnesses (aim for 40 or more feet if you're plus-sized). Make sure to use specific bondage rope only.
Cuffs – secure to your hands, ankles or other body parts, enabling you to bind them together or connect them to other bondage items. Some soft cuffs made from leather (faux or real), Neoprene, or other fabrics can be cut for quick removal.
Straightjackets – when designed specifically for self bondage, they will immobilize your arms but ultimately let you escape without assistance.
Bondage tape – is specifically designed to stick only to itself and not your skin. You can easily cut it when trying solo bondage or unwrap it to reuse it. Plus, the shiny tape has a great look.
Plastic wrap – is similar to bondage tape but covers a greater surface area, is typically cheaper, and lets you see through it. Plus, escape is a breeze with EMT scissors.
Spreader bars – secure to cuffs, usually on the ankles, and prevent you from closing your legs or bringing body parts close together. These bars can also be used to lift or manipulate the legs or body parts they're attached to, and some even have a point to secure them to other furniture. The quickest way to remove a spreader bar is usually to cut the cuffs it's attached to.
Chains – chains have a particular sound, feel, and even smell. The weight can add to your feeling of being restrained but can also make it more difficult to remain bound for long periods of time. We're not talking about standard ankle chains, either. Choose a chain that's a bit lighter, which will make it easier to work with.
Bags/sacks – Bondage bags/sacks help you achieve a sort of mummification, where your entire body is restrained. They look a bit like a bodysuit with a long zipper pull to ensure you can get it on. Then, you can put on the hood if you choose. Once you're in the bag, you can try all sorts of self bondage techniques.
Locks – including keyed locks, combination locks, ice locks, and timed locks prevent you from getting out of bondage gear such as cuffs.
Carabiners and snap hooks – can connect your cuffs to other self bondage gear.
Chastity devices – such as a cock cage or chastity belt prevent arousal and/or orgasms.
Clothing – can be part of your self bondage scenarios, and we don't just mean using ties or pantyhose to tie yourself up. A corset is technically bondage, as are thigh-high boots. And you can tie the laces of your boots together.
One category of devices deserves special attention: timed-release equipment for self bondage.
Timed Release Equipment
Electronic timed release equipment – These devices lock you into bondage for a pre-determined amount of time. Some are systems that you control through your phone or another device on the same Wifi network. Others keep you in bondage as long as they are connected to power, so you can struggle all you want against the cuffs but can still pull the power cord when necessary. Make sure to read all instructions for self bondage timers before using them.
Ice locks – A less high-tech option is the ice lock, which literally uses a piece of ice to lock you into bondage. However, you'll become free as soon as the ice melts enough for the lock to open. You could even freeze the key for a standard lock in an ice cube and wait for it to melt (or have to melt it yourself) to keep yourself in bondage. One clever self bondage technique involves placing an ice cube where it will be exposed to the sun, allowing it to melt quickly.
Some people use a self bondage technique where they freeze one end of a string in an ice cube and tie a key to the other, then drape the string nearby. As the ice melts, the key will drop into reach.
Using a large clock – A particularly clever tip for self bondage is to tie a key to the hand of a clock. The string should be short enough that you can only reach it as the hand reaches the 4 or 5. But you'll need to time your activities well.
A friend can help – And if you don't mind involving someone else, you can tell them to show up and release you from your self bondage at an agreed-upon time.
With the safety aspects covered, we can finally get to the how-to guide for self bondage!
Self Bondage Scenarios
Below you'll find a number of ideas, positions, and techniques for self bondage. They're arranged from the easiest to escape from to the hardest. You'll also find individual self bondage tips for getting in and out of the gear or position.
1. Chastity
Chastity works well for self bondage because you can more easily put on a chastity device or create ties with bondage rope than you can bind some parts of your body. If you have a penis, you can get started with a cock cage, which will prevent you from getting hard and having an orgasm by extension. Chastity belts accomplish a similar task for those with vaginas.
2. Nipple Clamps
Technically, nipple clamps are a type of bondage and one that you can easily experiment with solo. Our guides to nipple orgasms and nipple play give an overview of the type of clamps, and if you want to feel even more restrained, you can use nipple clamps that connect to a clit clamp or collar!
3. Ankles Bound
If you find tying your hands is a bit too difficult for your skill level or perhaps too risky for your comfort level, then binding your ankles might be a better option. You can bind them together directly with cuffs or bondage rope or use a leg spreader to keep them attached but with space in between.
Side note: Using a leg spreader can make doggy style sex and even anal sex much more intense.
4. Legs Together
In this position, you'll ultimately be sitting or lying down with your legs bound together, usually bent at the knees (think of the classic damsel in distress on the train tracks in cowboy movies). You can tie or cuff yourself in multiple locations: at the ankles, over the calves, or around the thighs. If using bondage rope, you can create ties around two locations, such as your ankles and thighs, and connect them.
You can experiment with a variety of self bondage knots because your hands are free. Fortunately, you'll find plenty of self bondage tutorials on YouTube that involve tying the legs together.
5. Hands Bound
Try tying your hands together. The easiest way is to tie them in front of your body so you can see what you're doing. Look for cuffs especially designed for self bondage or to be completed with one hand if you're struggling. You can secure Velcro cuffs fairly easily if you only have one hand to work with, too.
If using bondage rope, you want to use the cinch loop knot (sometimes known as a cinch noose) for self bondage. It lets you create a loop and place it on with both hands before tightening it singlehandedly.
Binding your hands behind your back can require more skill and flexibility, which is great for those people who love a challenge.
6. Wrists Cuffed to Thighs
There's something incredibly hot about the image of someone whose wrists are secured to their thighs. Fortunately, you can buy cuffs specifically for this purpose, and if you're into self bondage, you can use a lot of them for that! Start by securing both of the thigh cuffs on your thighs.
Up the ante by securing your thigh cuffs to under-the-bed restraints so you're even more immobilized. Or use bondage rope to create a custom self bondage solution.
7. Anal Hook
Think of an anal hook like a butt plug that you can tie to something. The end is bulbous, and the shape has a drastic curve so that the base is along your back. You can then secure it to something else. As long as your anal hook is tied to something, it will be trickier to remove than other self bondage techniques. The hook itself is usually metal, so you'll have to cut whatever it's secured to for escape.
8. Harness
Harnesses are more intricate ties that can bind your chest, hips/waist, or your entire body, among others. They're rather common in shibari, or the practice of Japanese rope bondage. It will take more time to create a rope harness from bondage rope than to get into cuffs, for example. The same is true if you're untying yourself step by step.
Check out this article about breast bondage and chest harnesses for inspiration.
9. Crotch Rope
This is essentially a harness that goes around your waist and between your legs. It can stimulate your genitals and even be worn under clothing outside in public. Learning the self bondage knots for a crotch rope takes more effort than simple cuffs, but it can be well worth it! Make sure to use bondage rope for this
In-depth guide: How to have great sex outside.
10. Hogtie
A self bondage hogtie probably looks a little different than you're expecting. A traditional hogtie means that your ankles are tightly cuffed/tied to your wrists behind your back. It requires a bit of flexibility to do comfortably.
It would require amazing agility to bind your ankles and hands behind you in the traditional hogtie.
Instead, the self bondage hogtie position usually connects your wrists to your ankles in front of your body. You can make it easier by connecting your left wrist to your right ankle and vice versa.
If you're set on the traditional hogtie, try this self bondage tip: start by binding your ankles and hands, then tying them together while you are facing up with your butt lifted and upper body supported on your shoulders.
11. Turtle Position
The turtle sex position isn't just good if you like penetration from behind (that includes pegging!). For this self bondage position, you'll want to:
Secure cuffs to your thighs.
Secure cuffs to your wrists.
Then get into a kneeling position.
Attach your wrist cuffs to your thigh cuffs.
Lean forward and rest some of your body weight through your shoulders on the floor while still on your knees.
You can also try the turtle position while leaning over a small piece of furniture or object, such as a footstool or sex position pillow.
12. Spread Eagle
This is the classic position where your arms and legs are spread in an X. You can accomplish it on your bed with each of your wrists and ankles attached to a bedpost. Or…
You can try an over-the-door bondage kit, which will have your wrists attached to the two top corners of your door. You may even be able to use a St. Andrew's Cross when playing solo (although this increases the risk of falling).
Like the other self bondage positions that bind all your limbs, it's easiest to secure cuffs to your ankles first before moving on to your hands. As long as you can free one hand, getting out of this position shouldn't be too hard.
13. Stocks
The stocks or stockade consist of two wooden boards with holes for your ankles. Modern kinksters have adopted the idea, sometimes adapting it to add comfortable padding or combine wrist and ankle bondage, for example. A spreader bar functions quite similarly to the stocks, however. The stockade is generally safer than the pillory because your hands are free.
14. Pillory
A pillory is a classic restraint device made from two pieces of wood that bind your wrists on either side of your neck. You probably have seen them in films set in medieval times.
15. Unknown Combination
This is a riskier idea for self bondage where you randomly set a combination lock used to secure your cuffs or other bondage. You'll need to experiment with trial and error before you can escape. Because this may take a long time, you absolutely need a backup for quick release.
Now that you understand more about the existing world of self bondage, thanks to our self bondage guide, you know how to do it as safely as possible! It's time to dip your toe in the water. Remember to always keep safety at the forefront of your mind!