The standing 69 sex position is a very exotic one. It's not intended for most couples as it's just so difficult and tiring to perform. But if you can pull it off with your man, then you are going to have a lot of fun. Before you even attempt the standing 69, you need to make sure that both you and your man are strong enough to do it. Otherwise, you might stick to some of the other ideas from our sex positions guide, which has over 100 positions!
Your man is going to be carrying all your weight, while you are upside down. In general, you man needs to be quite muscular to perform it, while you need to be quite small, otherwise you will put a massive strain on his back and neck.
Side note: If you are currently struggling to orgasm during sex or masturbation, then you may want to learn about the Easy Orgasm Solution. It begins by teaching you the techniques to orgasm easily and consistently. Then you'll learn how to have multiple vaginal and full body orgasms during sex and masturbation. You can find out more here.
To start off, I recommend that your man lies down on his back on the bed, with his feet over the side of the bed so that they are touching the floor. You then need to get into the regular 69 position on top of him. When you are in the 69 position, make sure that your legs are quite close together so that they are practically squeezing your man's head
The first test (before he tries to stand) is to see if you are both able to perform it while your man is simply sitting upright on the bed. So your man needs to sit up. He will need to use one hand to push himself upwards, while using his other to steady himself. Meanwhile, you need to keep your legs wrapped around the back of his neck and arms wrapped around his waist to keep yourself in position and to prevent yourself from sliding down.
What The Girl Does In The 69 Standing Position
When you are in the standing 69 you will be doing quite a lot of work just to keep yourself in position. For most girls, that's the main thing that they concentrate on.
I always recommend that you start the standing 69 from a seated position and try it out there first for a minute or two to see if it's comfortable before your man sits up. When you are upside down, it's going to take a little while for you to get acclimatized. Rather than taking your man's penis right into your mouth to give him a blowjob (more great blow job tips), you should try licking it and kissing it and only take the tip of it into your mouth. This is because you won't have your arms free to help you control how deep you take it.
Once you are comfortable trying the standing 69 from a seated position, it's time to try it with your man standing.
If you want to give your man back-arching, toe-curling, screaming orgasms that will keep him sexually addicted to you, then you'll find them in my private and discreet newsletter. You'll also learn the 5 dangerous & "dumb" sex mistakes that turn him off and how to avoid them. Get it here.
What The Guy Does In The 69 Standing Position
Your man should first and foremost concentrate on keeping you standing and making sure that he stays steady so that neither of you hurt yourselves. Like I already said, he should try the standing 69 with you first from a seated position and then afterwards from a standing position. Your man needs to be careful to make sure that you don't slip too far downwards. He can do this by reaching down and holding you by your shoulders.
When in the standing 69, he just needs to slowly lick you out using his tongue. Broad, soft strokes are best for this. He doesn't need to perform any 'crazy' moves on you as he needs to concentrate more on making sure he has a firm grip. This is definitely a type of sexercise.
Things To Consider When Performing The Standing 69
I only know a few people who have actually tried the standing 69. Here is what they had to say about it:
It's very tiring, meaning that you can usually only perform it for a minute or 2 with your man.
Both partners need to know what they are doing beforehand to prevent any mishaps. They also need to be quite fit.
Try to use your hands around his waist to take most of your weight, otherwise; you will be putting a massive strain on the back of his neck with your legs.
You may find that performing simultaneous oral sex on each other is quite difficult. You might find it easier if you take it in turns. 1 minute of giving your man a blowjob, then one minute of him eating you out or something similar.
Similar Positions
Golden Gate
Golden Gate – You'll rely on your own strength to hold yourself up over your man.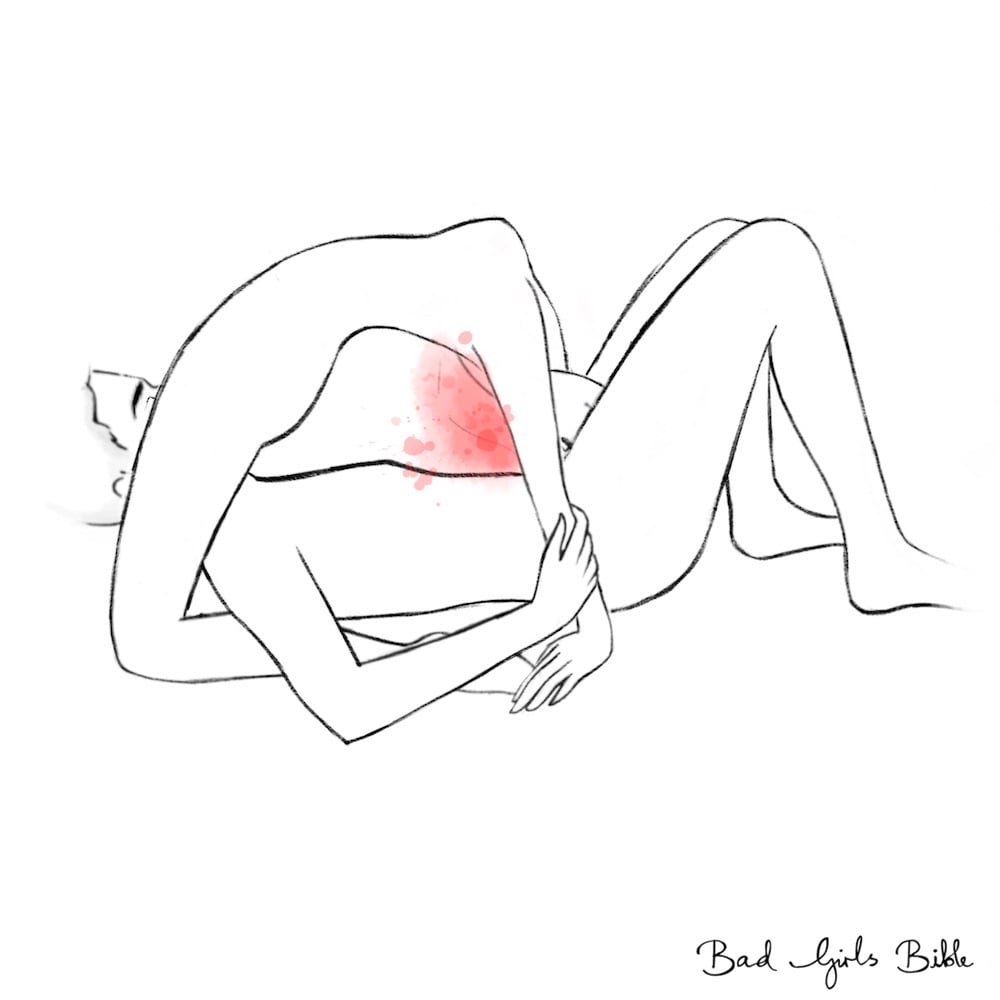 Bridge
Bridge – A similar position for regular sex.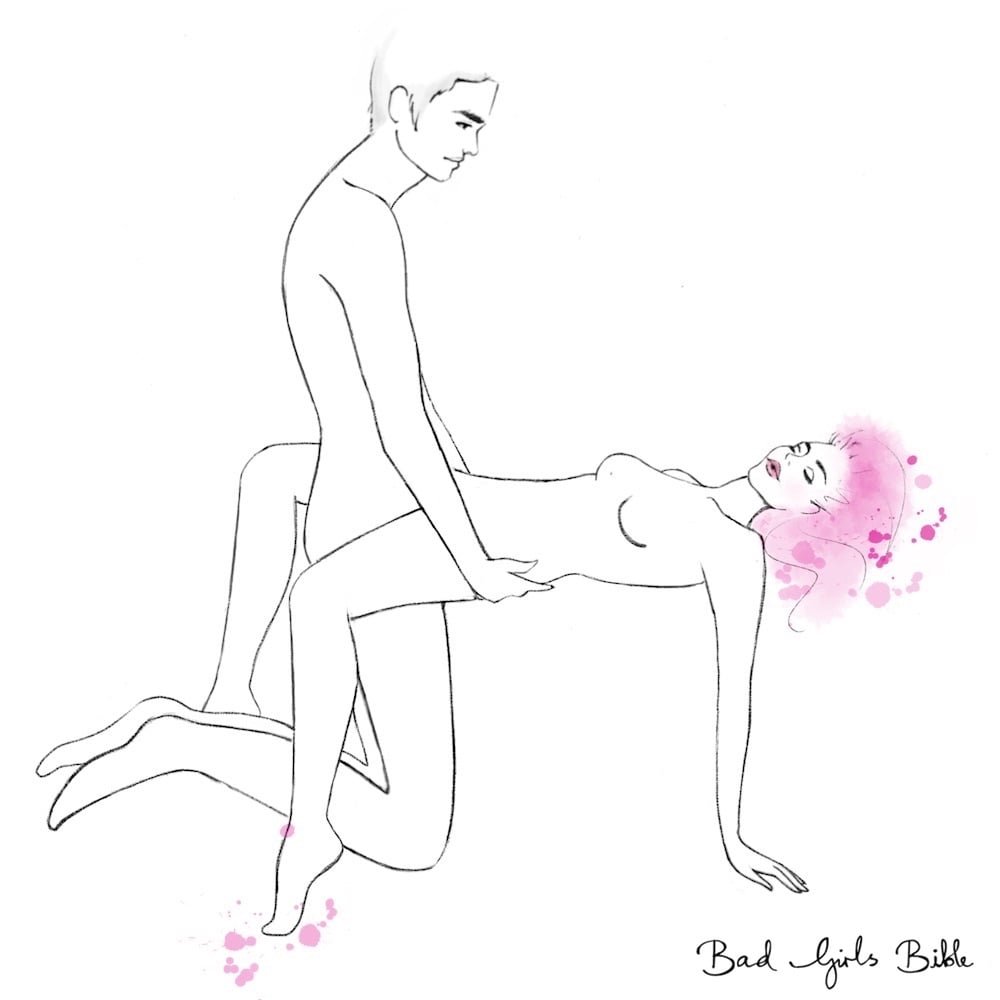 Italian Chandelier
Italian Chandelier – Similar to the position above, but your man has to support less of your weight.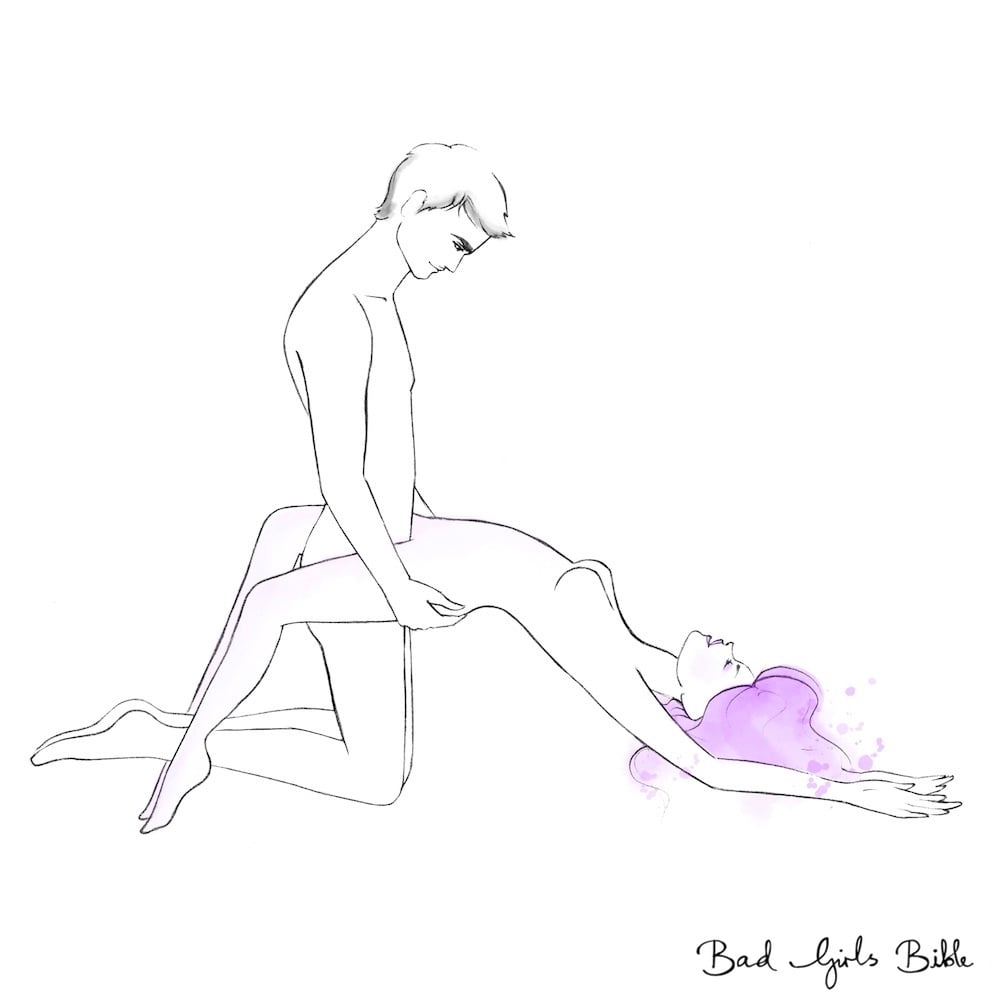 Read about more 69 sex positions, too.
Sean's Thoughts On The Standing 69 Sex Position
I personally see the standing 69 as more of a novelty sex position like these crazy positions, than one for you to get a lot of enjoyment out of. However, if you find that sex is getting boring for you and your man, the standing 69 is a killer way to make it more exciting again. While a lot of couples don't actually get a ton of enjoyment out of it, it's so different, exotic and 'out there' that it can just be really refreshing.
Orgasm Every Time. Easily. Here's How...
I want to tell you about my friend Karen.
Karen came to me one day. She was hysterical.
She told me that her marriage was falling apart because she and her husband didn't have satisfying sex.
Every time they were intimate, Karen was faking her orgasms. It turns out she couldn't orgasm during sex.
In fact...
She never had an orgasm in her entire life. Not one!
This left her feeling embarrassed and ashamed. And...
She completely hid this from her husband. Thankfully...
It turns out that there is a way for any woman to orgasm. Easily. And have multiple vaginal and full body orgasms during sex and masturbation.
I shared the process with Karen.
After she followed the simple process, she could barely come to terms with how...
Quickly and dramatically her sex life changed.
We met up a few months later and...
She would not stop talking about it,
"I thought I was one of those women who couldn't orgasm. I used to think I was 'broken' and 'unfixable.' This saved my sex life, and that saved my marriage."
Even if you currently struggle to orgasm during sex or when masturbating, this process will also work for you.
And best of all, you don't need to do anything weird or uncomfortable to start having the best orgasms and sex of your life.