Everyone has their own dream of what makes an ideal man. Maybe it's a man you can share everything with and a man that's always there for you. However, sometimes you end up with an emotionally unavailable man, and that can make you feel frustrated and unsatisfied. Dealing with this sort of man and getting him to open up can be vital to having a fulfilling relationship.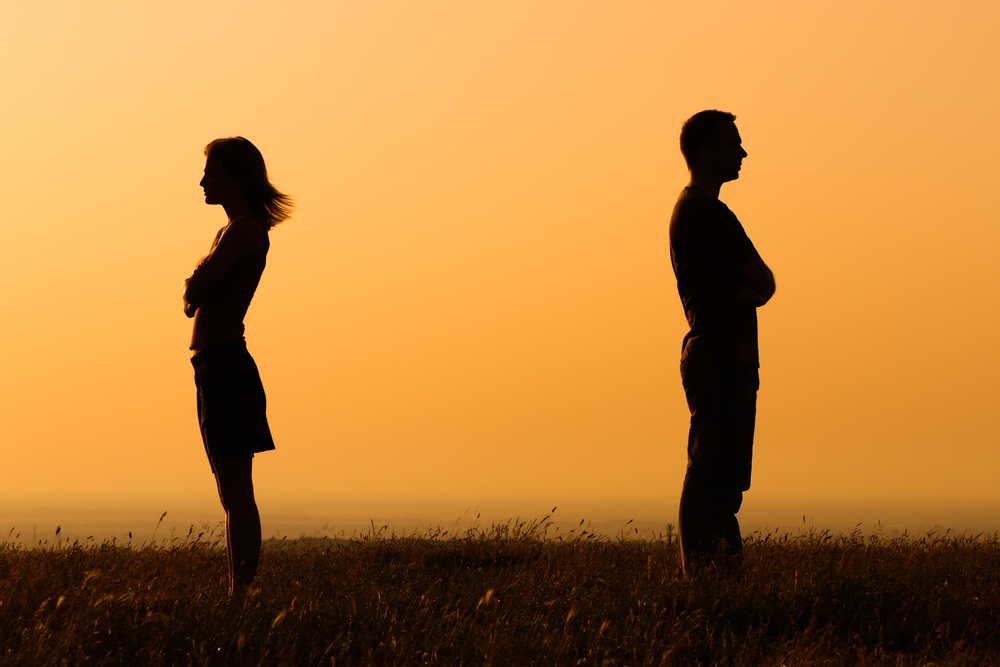 Be careful, however, that you aren't trying to fix someone who simply can't be fixed or that you're looking at this man like as a project. If you're giving 100 percent of yourself to this relationship, and he's not giving nearly as much as you are, he'll realize that you aren't placing a high value on yourself. Once you've established that pattern, it becomes more difficult to get a guy motivated to give more of himself. The longer you've been accepting minimal commitment and involvement from him the harder it gets to change things.
There are two reasons men are emotionally unavailable: They really are into you; they just don't know how to be close. Or they just aren't into you. This makes it difficult to decide whether you should move on or to try to get him to commit. If you wish to try, make sure you develop a life outside of him, so that you aren't totally dependent on him to fulfill all your needs.
Plus, when he sees that you have other interests besides him, he's more likely to feel safe enough to show more commitment to you. Men who are emotionally unavailable shy from women who expect too much from them or who are needy. More on that here.
But first things first: Sometimes you might not even realize that the man you're with is unavailable emotionally.
My most powerful sex tricks and tips aren't on this site. If you want to access them and give your man back-arching, toe-curling, screaming orgasms that will keep him sexually obsessed with you, then you can learn these secret sex techniques in my private and discreet newsletter. You'll also learn the 5 dangerous mistakes that will ruin your sex life and relationship. Get it here.
Ways to identify an emotionally unavailable man:
It's not hard to see he's distant if you look for the signs.
1. He's Distant
When your man is distant, it doesn't necessarily mean he's unavailable emotionally; he could be dealing with a problem in his life that has nothing to do with you, such as trouble in his family or problems at work. But distance could mean he's emotionally unavailable. When a man acts distant toward you, he typically pulls back. He might not mention seeing you over the weekend, or maybe he's not affectionate with you.
2. It's Just Sex for Him
If you started having sex with your guy right away and now the relationship revolves around sex and nothing else, it's a sure sign that your guy is emotionally unavailable. He might be in the relationship only for sex. After all, even though he's emotionally unavailable, he probably still wants sex! If you try to get more emotionally involved with a man who wants only sex, he'll probably break the relationship off at that point.
This is okay if you're only looking for something casual – read more about that here – but will spell trouble if you want more.
3. He Disappears from Time to Time
If your man is there for you only when it's convenient for him, he might be an emotionally unavailable man who has a fear of commitment. If you ask him to spend more time with you, he'll likely come up with an excuse, such as he's really busy at work. He might spend an entire weekend with you, but then he might just disappear without letting you know, and he won't communicate with you much or at all while he's gone.
If a guy like this tells you he loves you but then engages in the disappearing act, he's probably emotionally distant.
4. He Never Invests in the Relationship
If you feel as if you're constantly working to keep him interested, even trying to change your personality or appearance to something you think he'll like, you're probably with an emotionally unavailable man.
He Tells You
Sometimes men who are unavailable emotionally will actually tell you they don't want a commitment, but you might not believe it, or you think you can be the one to change things. This is often a mistake. If you insist on trying to change him, make sure you don't try for too long.
Otherwise, you would have wasted time that you could have spent on someone who is ready for a relationship. If a guy never calls you his girlfriend, routinely cuts off contact with you for several days (until he's ready to see you again), and comes right out and says that he's not looking to be in a relationship right now, maybe you should believe him.
In that case, it might be time to break up.
How you can fix an emotionally unavailable man:
If you are with an emotionally unavailable man, there are some things you can do to "fix" him. Keep in mind, however, that you can't fix every man and that some men should just be avoided. For example, younger, inexperienced guys are often emotionally unavailable. And some men will just never commit. But if you feel as if the relationship can be better than what it is, there are some things you can try.
1. Give Him Some Space
It sounds like giving him space when he's already distant would be the opposite of what you should do. It seems only natural that if he's unavailable emotionally and is distant, you should get closer. But that might make him close off from you even more. You are now chasing him, and he's running away.
The thing to do is to let him have his space. If you're in a relationship, he'll eventually contact you. When he does, you can then use that opportunity to tell him what you're experiencing in the relationship.
2. Don't Judge Him
Let him know (and demonstrate to him) that you are open to him and won't judge him. You should let him know that you feel hurt by the distance you sense between the two of you. Tell him your feelings without blaming or accusing him. For example, instead of asking him why he just left for three days without telling you first, when he's with you, let him know how much you enjoy being with him. If he knows that you're OK with him leaving from time to time, he'll be more likely to let you know beforehand next time.
3. Tell Him Your Needs
Make sure he understands that you need an emotionally available man. When your man is emotionally unavailable or when he withdraws from you, you probably feel neglected. You might also feel uneasy because you aren't sure where you stand with him, and that might make you sad or angry. He needs to know how you feel because of the way he acts toward you. If he wants to be part of your life, and if he cares for you or loves you, he'll want you to be happy. As long as he knows that he can still be himself, he should be able to be close and connected with you.
4. Talk About Conflict
Because he's emotionally unavailable, he probably avoids conflict. Let him know that dealing with conflict is a normal and necessary part of a relationship. In fact, if he always avoids conflict, the relationship is more likely to end because problems are not being addressed. And unaddressed problems become bigger the longer that they are allowed to go on.
When you approach him to discuss the conflict, make sure the talk doesn't turn into a fight. It might be easier to bring this up when you're doing something else together, such as driving or walking the dog. Note that if you're both hotheads, it's probably better not to bring this up while he's driving. But if you can discuss things calmly, it should be OK.
Stay calm. Don't yell, curse, or interrupt him. And practice active listening. That means you are really hearing and taking in what he has to say. You are not busy thinking about your response. When he's had his turn, you take yours. Now that you both know what the problem is and you've both stated your positions, you can act to solve the problem together.
This is a pleasant method of conflict resolution. One of the reasons emotionally unavailable men avoid conflict is that they don't want to get into a fight. Now that he knows that you can have a discussion without getting emotional, he should be more likely to talk things out with you when there's a problem.
This guide to sexual communication can be adapted to help with your relationship issues. Check out the rest of our relationship advice posts, too.
It's problematic to be with a man who's unavailable emotionally. You can never get as close as you would like to be, and your relationship can stagnate. Try focusing on your needs and asking yourself why you're with an emotionally unavailable man. You might have some self-esteem issues that need fixing before you can fix your man. Know that with time and the right attitude, some men can change. Now that you know what to do, try to get your guy to open up so that you can both enjoy a fulfilling and satisfying relationship.
Watch This: Blow Job Tutorial Video
I put together this in-depth, step-by-step instructional video that will teach you how to make your man sexually addicted to you and only you. It contains a number of oral sex techniques that will give your man full-body, shaking orgasms. If you're interested in learning these techniques to keep your man addicted and deeply devoted to you as well as having a lot more fun in the bedroom, then you may want to check out the video. You can watch it by clicking here.