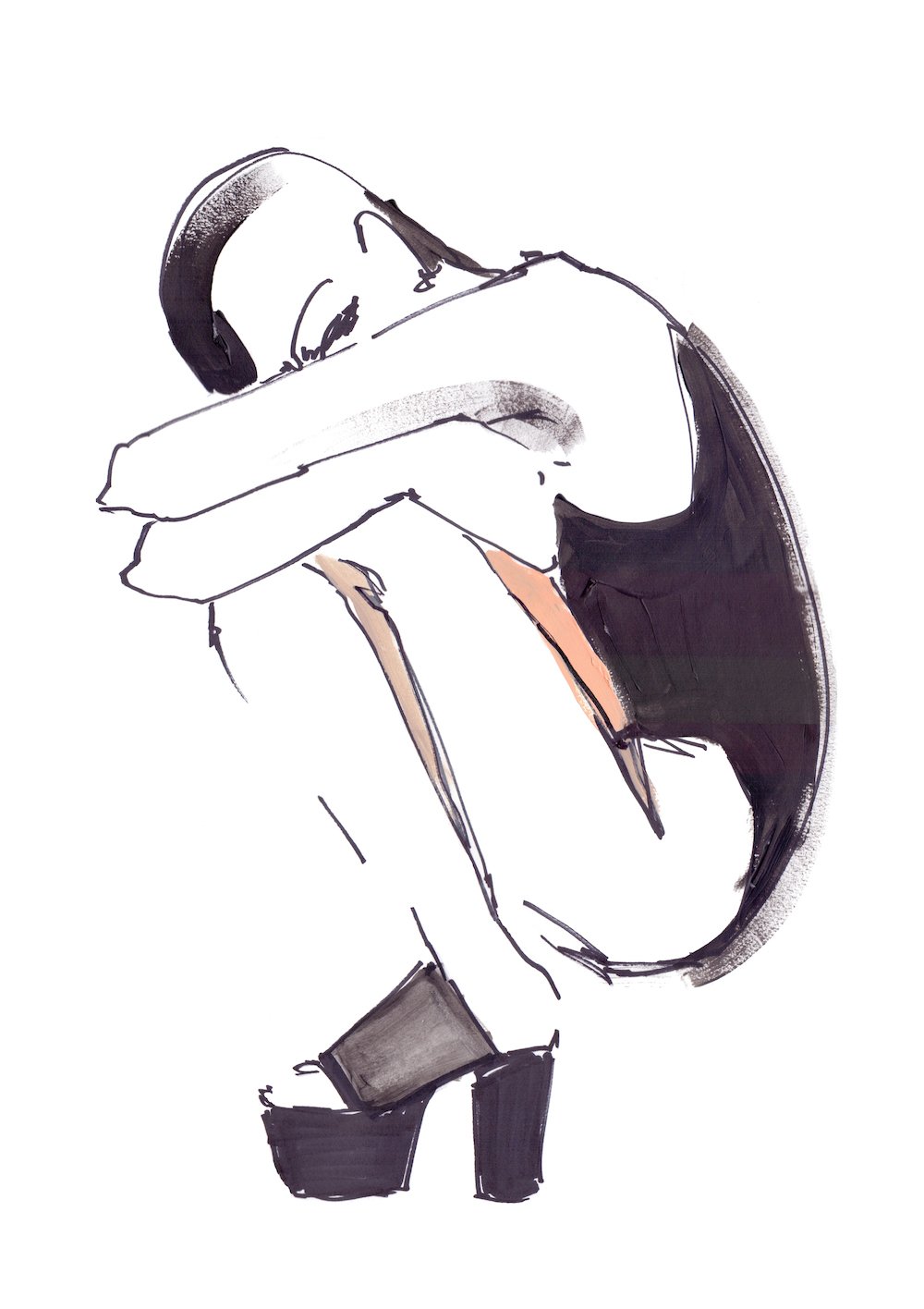 View all previous research here. If you are a journalist and would like early access to our monthly sexuality research before it's publicly published, please email: [email protected]
Below you'll find the newest studies and surveys about human sexuality from January 2018.
1. Sapiosexuals Genuinely Exist: Intelligence is a Turn-On, But Too Much Is a Turn-Off
Source – Gilles E. Gignac, Joey Darbyshire and Michelle Ooi
Findings: Scientists attempted to determine how much of the population actually finds intelligence the greatest sexual quality in potential partners by interviewing 383 people. Results showed that the people whose IQ was within the 90th percentile were the most attractive. Potential partners with higher IQs were not seen as more attractive, however.
While most people were attracted to intelligence, few were actually aroused by the trait. Of the people who did find intelligence to be a turn-on, more than half were women. 6% of participants noted high intelligence as a turn-off.
2. Men Don't Prefer Short-Term Relationships More Than Women
Source – Alexandra Tsoukas & Evita March
Findings – Researchers incorrectly predicted that men were more likely than women to have short-term dating orientations according to a survey to 464 participants regarding personality traits and relationship length preferences. While scientists hypothesized that narcissism and Machiavellianism would also correlate to short-term dating preferences, the study did not support this. In fact, narcissism was associated with long-term relationship orientation.
People with high trait psychopathy were more likely to date more compulsively, pursue dating more aggressively and have short-term dating orientations.
Sadism is a significant predictor of a short-term mating orientation.
3. When Women Are Relaxed, They Can Get More Aroused: Just 22 Minutes of Relaxation Increases Arousal in Women
Source  – Amelia M. Stanton, BA, J. Gregory Hixon, PhD, Lindsey M. Nichols, BA, Cindy M. Meston, PhD
Finding – 25 women completed 22 minutes of a relaxation technique known as autogenic training. They were found to have increased heart rate variability as well as moderate increases in subjective arousal and perceived sensation in the genitals.
4. Mindfulness Improves Sexual Function In Women
Source – Julia Velten, Jürgen Margraf, Meredith L. Chivers & Lori A. Brotto
Findings – 41 women participated in both visualization and mindfulness exercises while scientists measured genital arousal. Women who participated in mindfulness exercises experienced greater perception of sexual arousal, even if measurements of genital arousal decreased. The researchers suggest that some women might experience a decrease in genital arousal when they focus on genital sensations, perhaps due to self-consciousness.
5. For Women There Is A Clear Difference Between Being Physically Aroused & Mentally Aroused
Source – Ariel B. Handy, BA, Amelia M. Stanton, BA, Carey S. Pulverman, PhD, Cindy M. Meston, PhD
Findings – Scientists displayed erotic content to two groups of women: one sexually functional and the other sexually dysfunction. Researchers measured vaginal pulse amplitude to determine arousal levels. Tests revealed that sexually dysfunctional women eventually reached the same VPA levels women who were sexually functional. However, they perceived less genital response than other women.
The team concluded that genital and psychological arousal are not the same for women and that arousal solutions must take this into account.
6. Childhood Abuse Made Him Gay? Specific Genes & Childhood Abuse Are Associated With The Development Of Homosexuality
Source – Jia-Bi Qin, PhD, Guang-Lu Zhao, MD, Feng Wang, MD, Yu-Mao Cai, MPH, Li-Na Lan, MPH, Lin Yang, MPH, Tie-Jian Feng, MD
Findings – After researching the effect of two gene variants — catechol-O-methyltransferase (COMT) and methylenetetrahydrofolate reductase (MTHFR) — and childhood abuse, scientists determined that homosexual males were more likely to have experienced emotional, sexual, or physical abuse as children. Abuse also coincided with COMT and MTHFR genetic variants. However, researchers were unable to pinpoint the extent of each of these influences.
7. Testosterone Therapy Increases Aggression in Transmen
Source – Giovanna Motta, MD, Chiara Crespi, PsyD, Valentina Mineccia, PsyD, Paolo Riccardo Brustio, PhD, Chiara Manieri, MD, Fabio Lanfranco, MD, PhD
Finding – Researchers followed 52 transmen who received testosterone therapy for seven months to determine if aggression increased. They concluded that both anger expression and anger arousal control increased in these men. Transmen who experienced menstrual bleeding or Axis I disorders were most likely to see aggression increases. Psychological support can mitigate some effects of increased aggression.
8. Alcohol and Ecstasy Cause Sexual Dysfunction in Men, Marijuana Does the Same in Women
Source –  Joseph J. Palamar, Marybec Griffin-Tomas, Patricia Acosta, Danielle C. Ompad & Charles M. Cleland
Findings – Respondents studied the effects of three drugs on sexual arousal and performance, marijuana, alcohol, and ecstasy, on 679 festival attendees. Alcohol and ecstasy were more likely to increase arousal; however, these drugs were more likely to cause sexual dysfunction in men while women experienced more dysfunction after using marijuana. Ecstasy leads to increased sensations, and alcohol was involved in most post-sex regret.
9. Of those reporting same-sex sex in the past 5 years, 28% of men and 45% of women identified as heterosexual.
Source – Rebecca S. Geary , Clare Tanton , Bob Erens, Soazig Clifton, Philip Prah, Kaye Wellings, Kirstin R. Mitchell, Jessica Datta, Kirsten Gravningen, Elizabeth Fuller, Anne M. Johnson, Pam Sonnenberg , Catherine H. Mercer
Findings – Researchers surveyed 15,162 British citizens to determine the percentage of the population that identifies as heterosexual, bisexual, or homosexual. 2.5% of the respondents identified as lesbian, gay, or bisexual. 6.5% of men had ever experienced same-sex attraction while 11.5% of women had ever been attracted to other women. The survey asked how many people had engaged in same-sex activities over the last five years. Of those reporting same-sex sex in the past 5 years, 28% of men and 45% of women identified as heterosexual.
Results showed that men were more likely to identify as homosexual than bisexual while the opposite was true for women.
10. Contraception Use Increases With Perceived Pregnancy Risk
Source –  S. Marie Harvey, Lisa P. Oakley, Isaac Washburn & Christopher R. Agnew
Findings – The study by the  College of Public Health and Human Sciences at OSU interviewed 536 people and found that people who believed themselves to be more vulnerable to pregnancy were the most likely to use effective contraceptive methods. People in the study also viewed themselves more at risk for pregnancy than STIs. Researchers also found that people who viewed themselves as active participants in decisions about contraceptives were more likely to use contraception.
As expected, people in committed relationships were more likely to rely on hormonal birth control methods that only prevent pregnancy. More here.
11. Gay Men Are Using Antiretroviral Drugs to Prevent HIV Transmission Without Prescriptions
Source – Mance E. Buttram
Findings – A study of men who have sex with men found that these men often used medications such as d Truvada and Stribild, which do not require a prescription, to prevent the spread of HIV. Men are more likely to take these medications if they prefer sex without condoms or suspect recent exposure to HIV. These regiments are similar to official PEP and PREP recommendations, and researchers must take this into consideration when providing guidance to HIV+ patients.
12. Luteinizing Hormone-releasing Hormones More Effective Than Steroidal Antiandrogens for Treating Sex Offenders Than Paraphilic Disorders
Source – Daniel Turner, PhD, MD, Peer Briken, MD, FECSM
Finding –  LHRH are increasingly accepted as a more effective hormone treatment to mitigate paraphilic desires in sex offenders than steroidal antiandrogens. This treatment can be effective when combined with psychotherapy to reduce the risk of re-offense. However, researchers advise using these hormones only for the worst offenders because of the long list o side effects, which include hot flashes, depressive states, weight gain, high blood pressure, diabetes, erectile dysfunction, and loss of bone density, among others.
Watch This: Blow Job Tutorial Video
I put together this in-depth, step-by-step instructional video that will teach you how to make your lover sexually addicted to you and only you. It contains a number of blow job techniques that will give him full-body, shaking orgasms. If you're interested in learning these techniques to keep your man addicted and deeply devoted to you as well as having a lot more fun in the bedroom, then you may want to check out the video. You can watch it by clicking here.