The Life Raft sex position may initially sound like a novelty sex position for you and your man. But it's actually quite pleasurable for a ton of reasons. It's the only position from our sex positions guide that is designed specifically for sex in the water!
To get into the Life Raft position, you are going to need one of those inflatable pool mattresses that you can lie on. Some call these 'lilos,' others call them inflatable pool beds. You then need lie on your stomach on the mattress in a pool, with your vagina in the middle of the mattress, while in shallow water. Your man then straddles you, with his feet on the bottom of the pool so that he is not sitting on you, pushing you downwards, but rather standing over you. He then enters you and starts thrusting.
Side note: If you are currently struggling to orgasm during sex or masturbation, then you may want to learn about the Easy Orgasm Solution. It begins by teaching you the techniques to orgasm easily and consistently. Then you'll learn how to have multiple vaginal and full body orgasms during sex and masturbation. You can find out more here.
What The Girl Does In The Life Raft Position
When you are in the Life Raft position, you don't have to do anything. What you'll be doing is making sure that you are comfortable and that your vagina is always out of the water.
Why?
Water (and especially chlorinated water) tends to dry out your vagina and washes away your natural lubrication faster than you can produce it. This means that your vagina will start to become painful because there is too much friction and not enough lubrication. But keeping it out of the water is not easy. You may find that it's easier to just have some lubricant with you and to use that to keep yourself wet during sex. Learn more about lube.
We've got more tips for sex in water here.
Besides that, just lie there and enjoy the ride!
Related: If you want to give your man back-arching, toe-curling, screaming orgasms that will keep him sexually addicted to you, then you'll find them in my private and discreet newsletter. You'll also learn the 5 dangerous & "dumb" sex mistakes that turn him off and how to avoid them. Get it here.
What The Guy Does In The Life Raft Position
Your man doesn't have a particularly difficult job either. He just needs to thrust in an out while holding you in position. This means that he needs to hold onto either your waist or shoulders or even your hair.
He also needs to make sure that he doesn't push you down into the water too much either as this will have your vagina constantly in the water and drying out. So besides thrusting in and out, your man's main job is making sure that you are comfortable.
Things To Consider When Performing The Life Raft Position
The Life Raft is a fun and slightly 'out there' sex position. Even so, not that many people have actually tried it because they don't have private access to a pool and floating mattress. Those students that have tried sex in a pool in this position have given some interesting feedback.
Don't limit yourself to just lying on your stomach. Try out the Life Raft while in other positions like lying on your back with your legs over the side or on your back with your legs in the air.
Make sure you don't break any laws when performing the Life Raft with your man. Sex outside can be illegal.
Try the Life Raft with your man lying down while you straddle him in, in a position similar to Cowgirl.
Similar Positions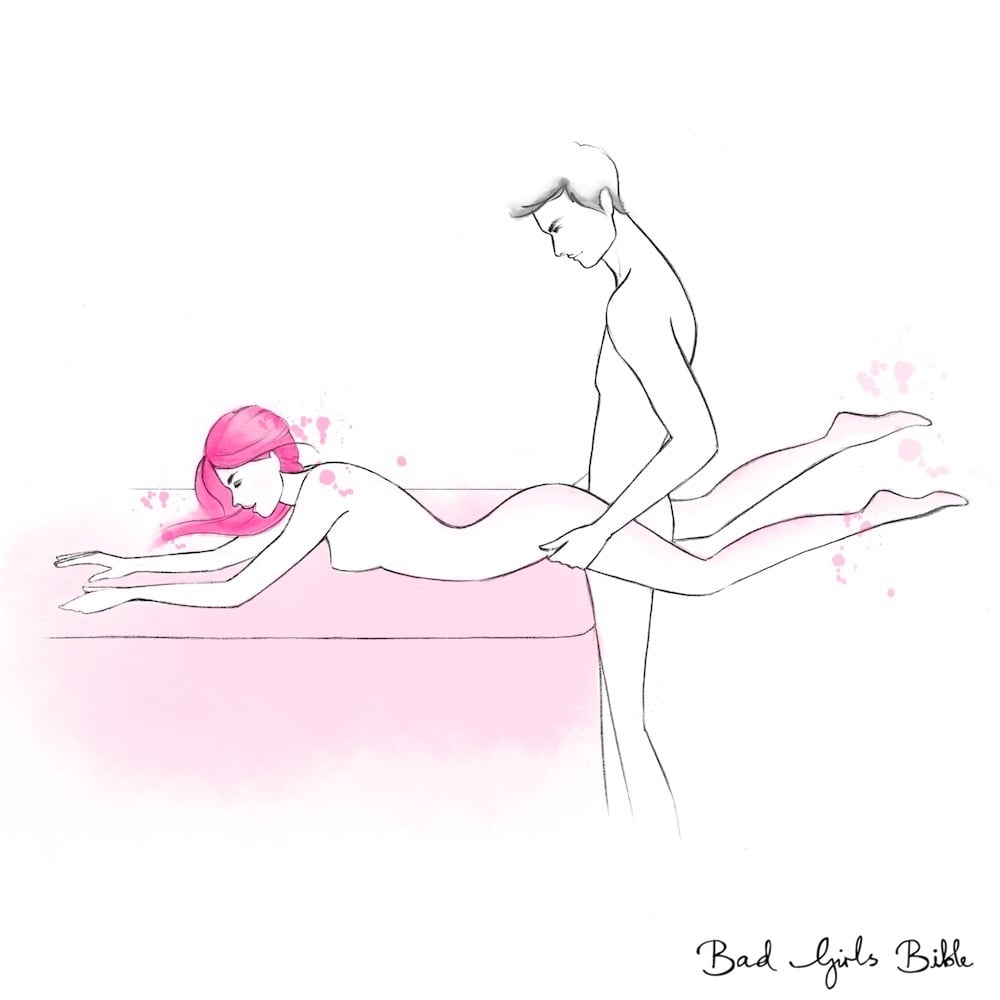 A similar position where your man holds your legs behind you.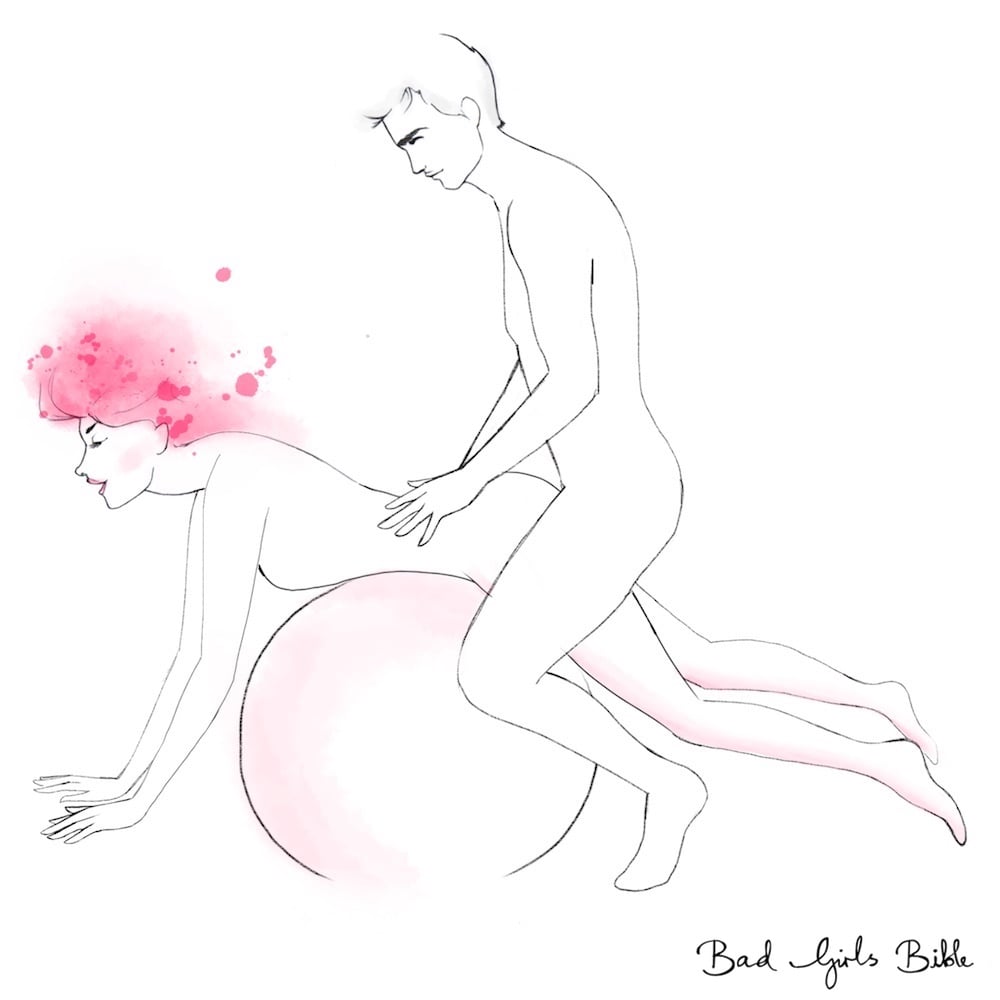 Replace the pool raft and water with an exercise ball on the water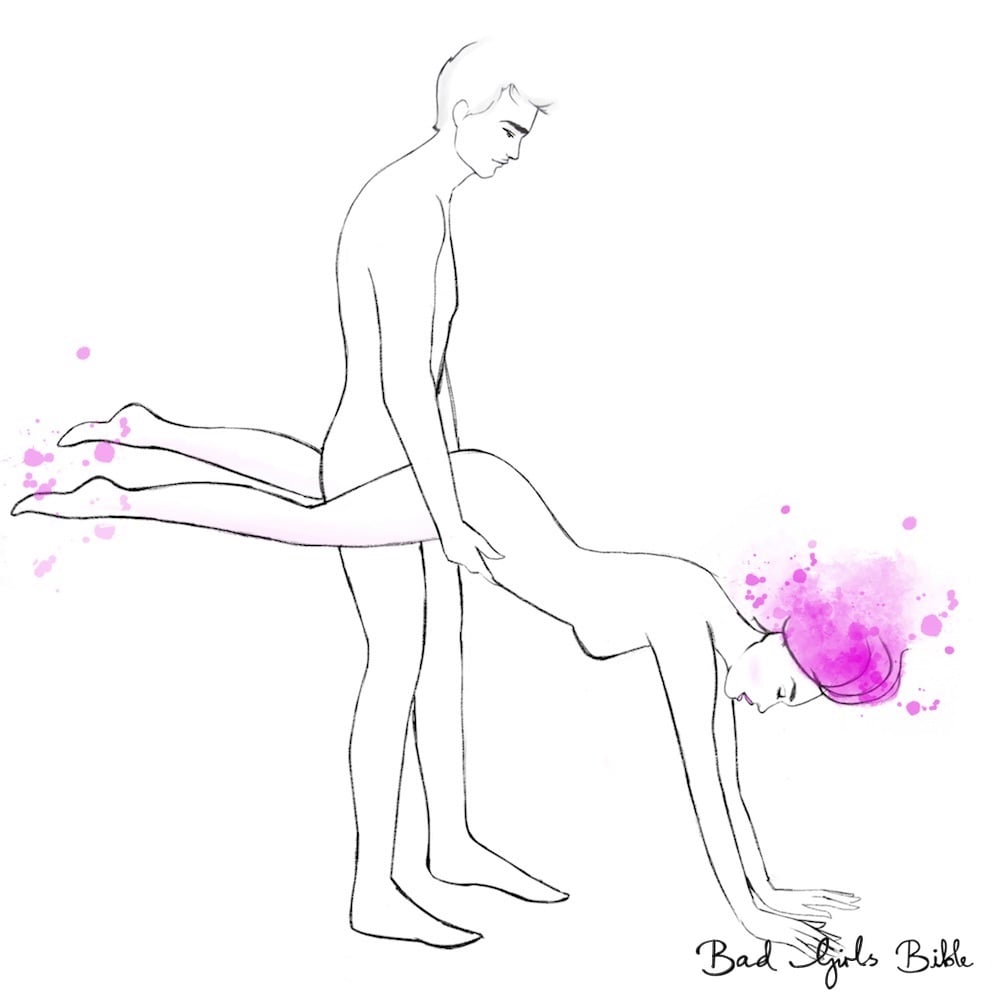 Move to dry land and support yourself with your arms
This is a pretty exotic position, if you'd like to learn more exotic positions, then check out these ones here.
Sean's Thoughts On The Life Raft Sex Position
I am a big fan of the Life Raft. This is principally because it's so different to almost every other sex position that you will ever likely engage in with your man as well as the fact that it's really versatile.
Orgasm Every Time. Easily. Here's How...
I want to tell you about my friend Karen.
Karen came to me one day. She was hysterical.
She told me that her marriage was falling apart because she and her husband didn't have satisfying sex.
Every time they were intimate, Karen was faking her orgasms. It turns out she couldn't orgasm during sex.
In fact...
She never had an orgasm in her entire life. Not one!
This left her feeling embarrassed and ashamed. And...
She completely hid this from her husband. Thankfully...
It turns out that there is a way for any woman to orgasm. Easily. And have multiple vaginal and full body orgasms during sex and masturbation.
I shared the process with Karen.
After she followed the simple process, she could barely come to terms with how...
Quickly and dramatically her sex life changed.
We met up a few months later and...
She would not stop talking about it,
"I thought I was one of those women who couldn't orgasm. I used to think I was 'broken' and 'unfixable.' This saved my sex life, and that saved my marriage."
Even if you currently struggle to orgasm during sex or when masturbating, this process will also work for you.
And best of all, you don't need to do anything weird or uncomfortable to start having the best orgasms and sex of your life.