The Stairway To Heaven sex position is really just a variation of regular Doggy Style. The nice thing about it is that you are performing it with your man on stairs, but you can try one of the 119 positions in our sex position guide if you don't have access to steps.
Before you do anything, I would first advise you to try out the Stairway To Heaven position on stairs that are covered in carpet. If you do it on a hard staircase, you may find it makes your knees and elbows sore.
You need to set yourself up so that your knees are on a lower step and you hands are on a higher step. It's really up to you how far you want to stretch yourself out. Because your man then enters you from behind, he may find it a bit tricky to get his height right. If he stands on the step below your knees, then he may still be above you. If so, he can just bend his knees to lower himself down to you or you can raise or lower your hips.
What The Woman Girl Does In The Stairway To Heaven Position
When you are in the Stairway To Heaven position, you are going to be fairly passive with your man taking a much more active role. If you prefer, you can just hold yourself in position while your man thrusts into you. But if you want harder, more forceful thrusts then you can put your hands on the stairs and push back against him.
You can also reach down with one hand and start masturbating yourself while he is fucking you. A bullet vibrator works well in this position. Not convinced?
If you are having anal sex, then you can start fingering yourself.
Related: If you want to give your man back-arching, toe-curling, screaming orgasms that will keep him sexually addicted to you, then you'll find them in my private and discreet newsletter. You'll also learn the 5 dangerous & "dumb" sex mistakes that turn him off and how to avoid them. Get it here.
What The Guy Does In The Stairway To Heaven Position
Your man is just going to be thrusting in and out using his hips mostly. If he wants to penetrate you harder and deeper, then he can grab hold of either side of your waist or he can grab your shoulders or even your hair if you like rough sex.
Your man is also in an excellent position to reach around and start rubbing your clit when in the Stairway To Heaven position while penetrating you at the same time.
Things To Consider When Performing The Stairway To Heaven Position
Even though the Stairway To Heaven position is fairly easy to do, not that many students of the Bad Girls Bible have tried it (perhaps because it's not a position for the bedroom). Those that have had some interesting feedback on it.
It can hurt your knees and elbows if the carpet is rough or there is no carpet at all. Be careful
The Stairway To Heaven is perfect for both anal and vaginal sex.
This position is perfect for when you can't wait to get to the bedroom with your man! Try it during your next quickie.
Similar Positions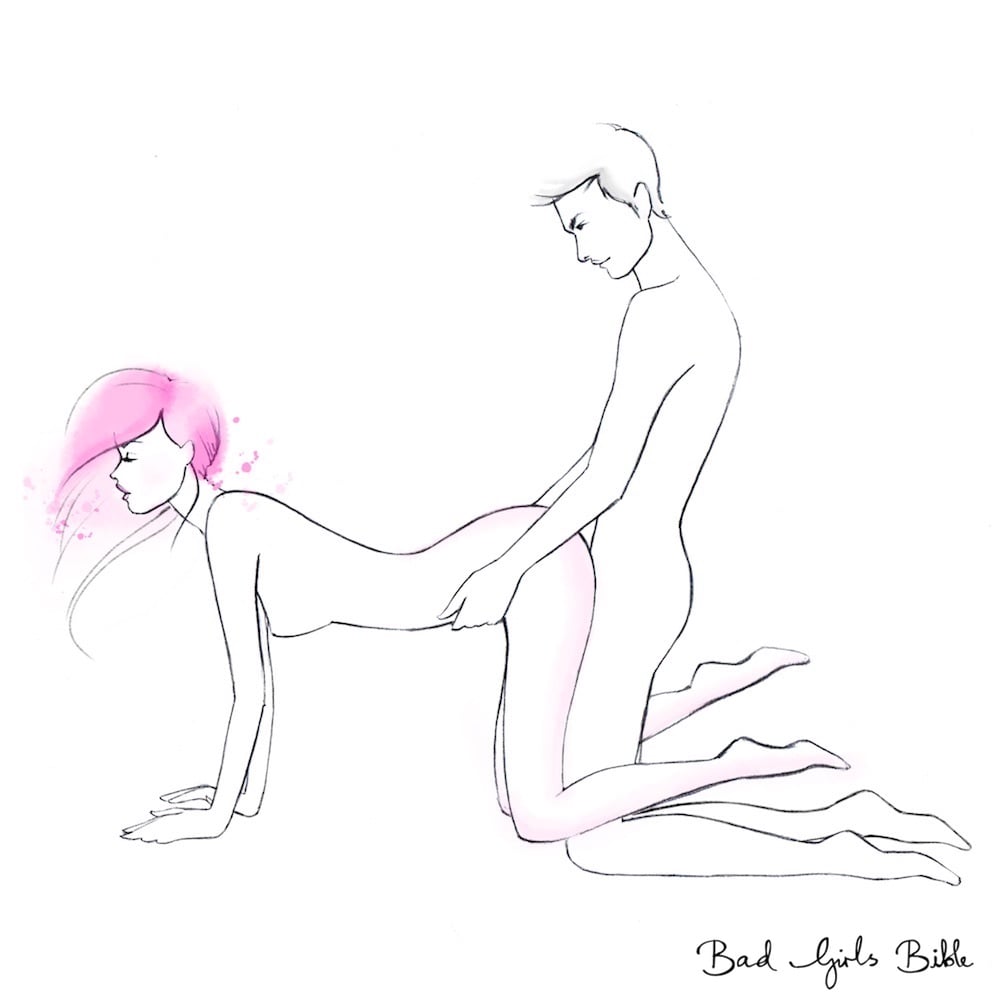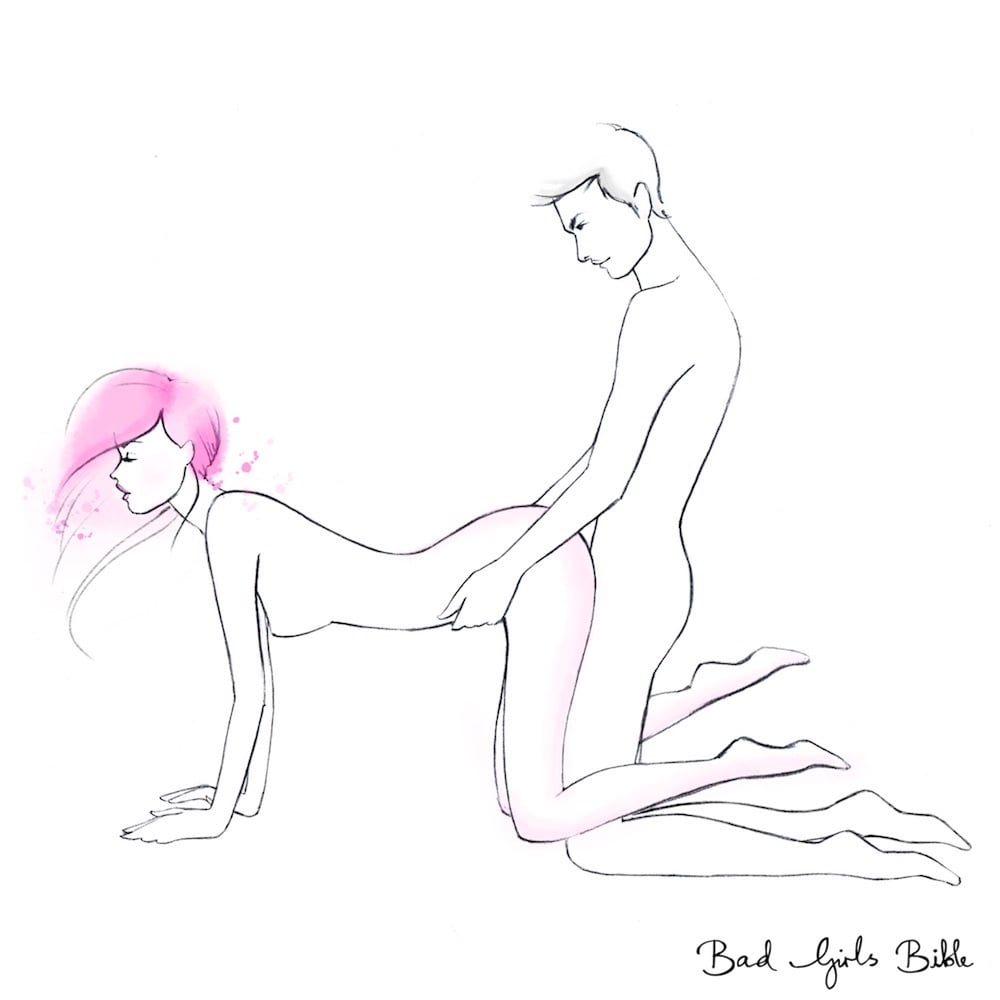 Stairway to Heaven is really just like Doggy Style, which is why it's ideal for G-spot stimulation. More on that here.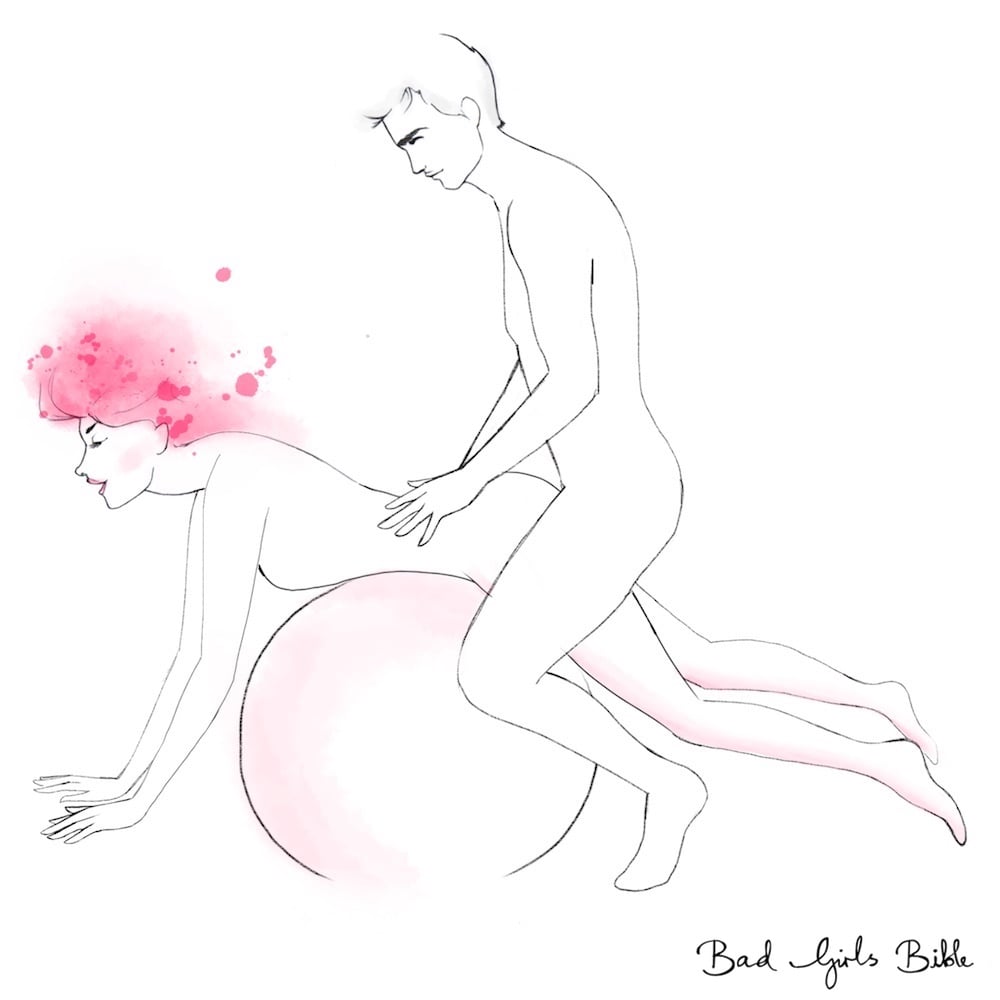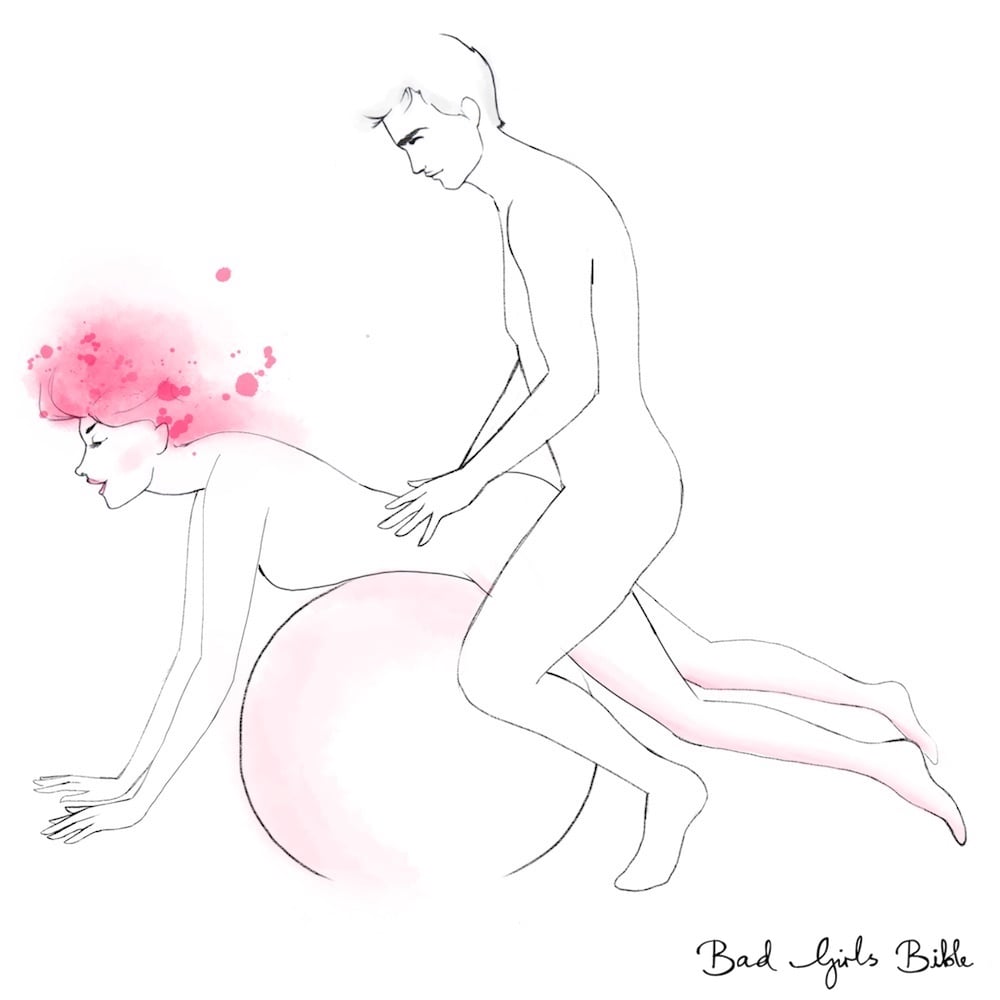 If you don't have access to a staircase, but you have an exercise ball, try leaning on it in this sex position.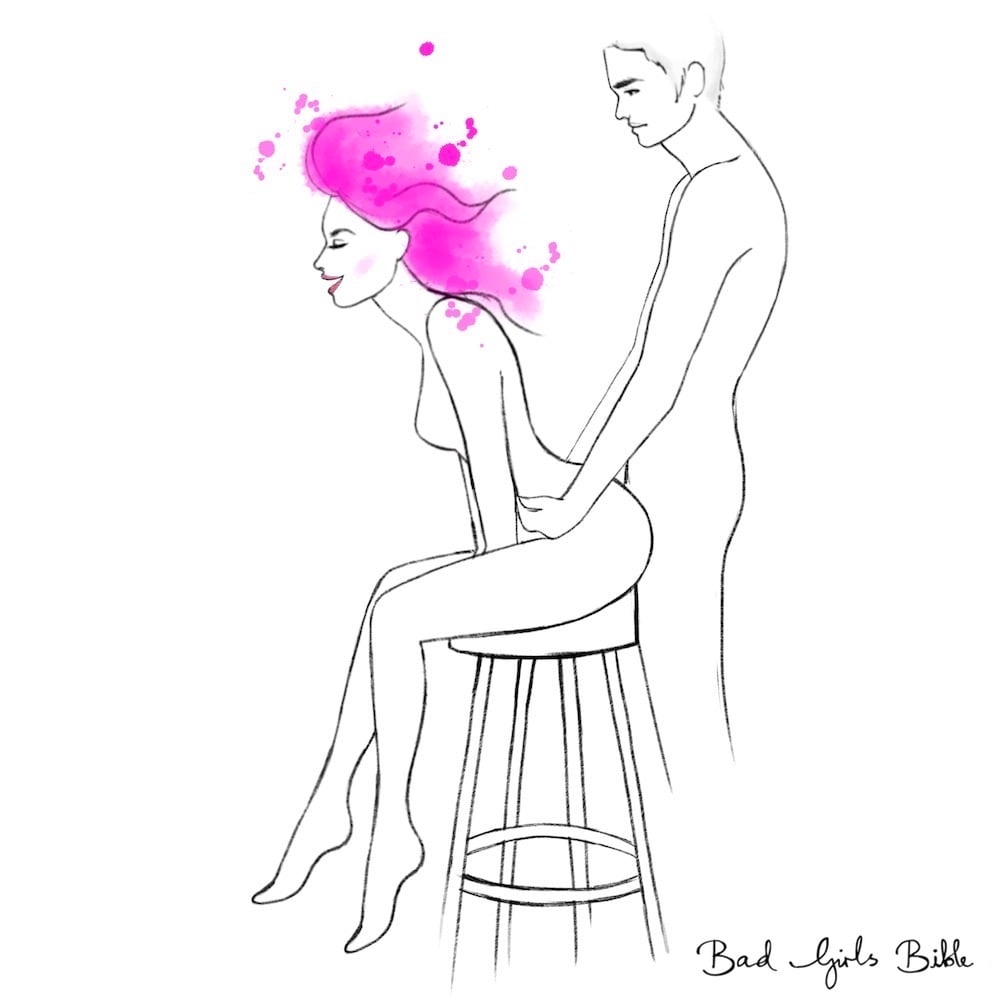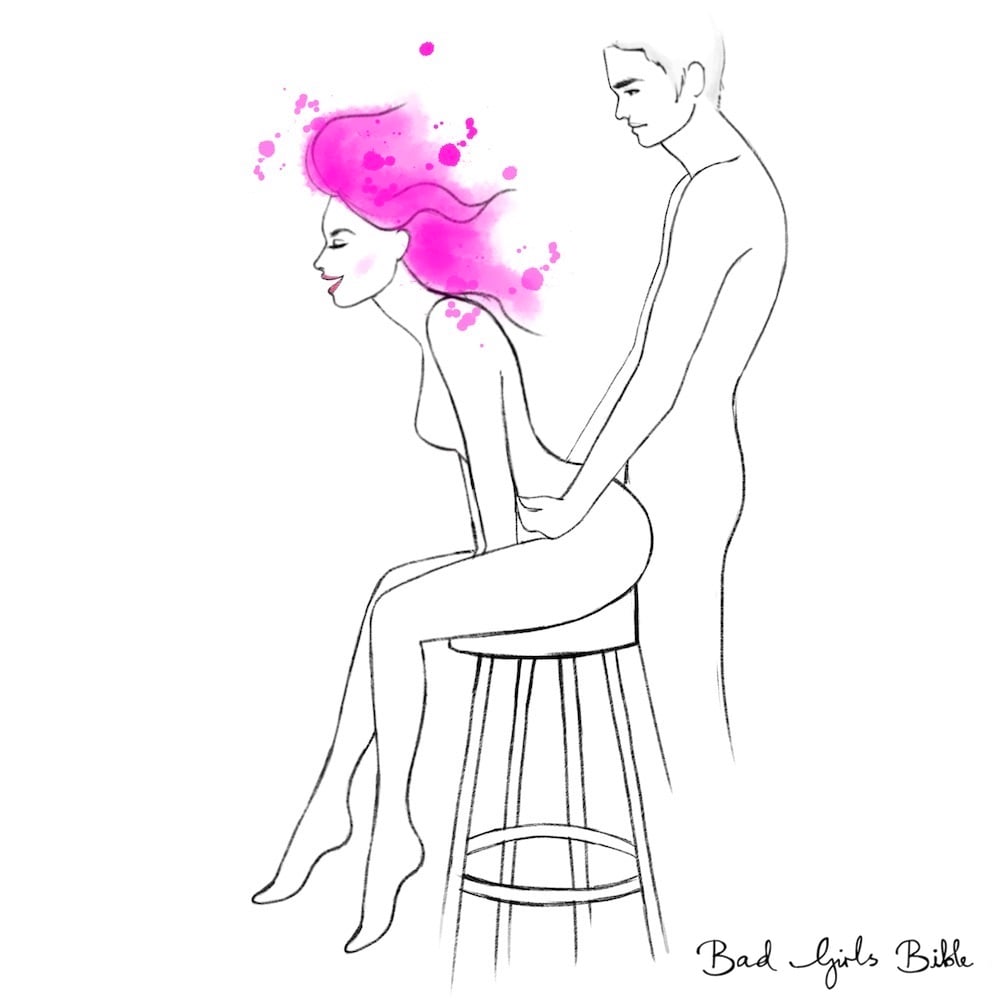 Use a chair instead of stairs so your man can penetrate you from behind.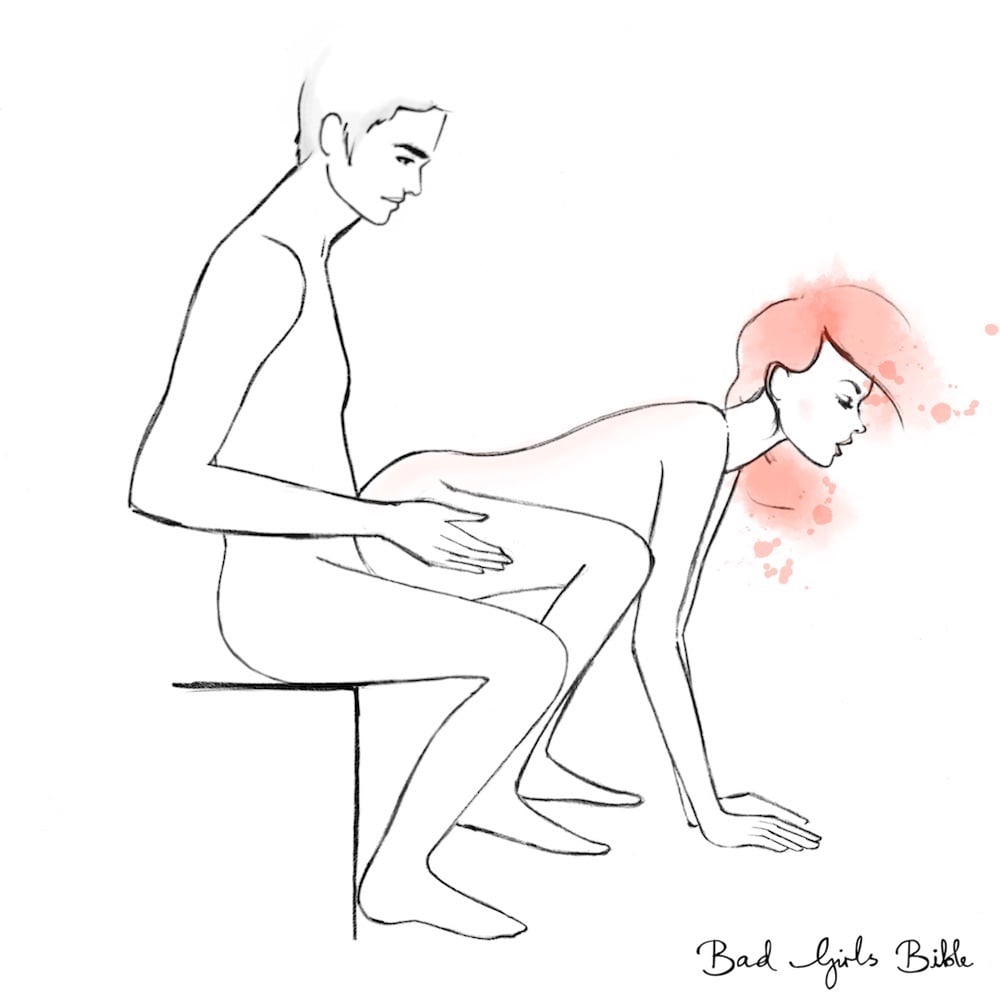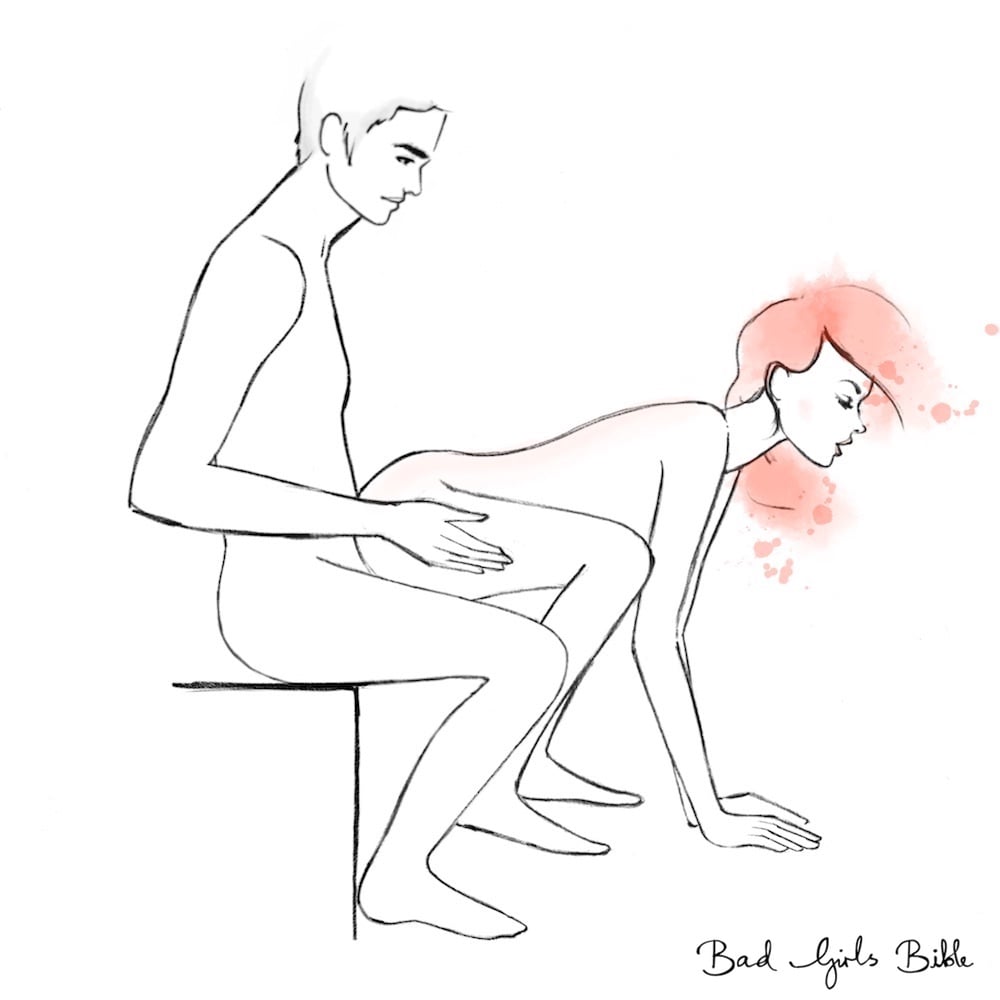 Switch it up by having your man sit on a step, and you can sit in his lap.
This is just one of several doggy style sex positions.
Sean's Thoughts On The Stairway To Heaven Sex Position
I highly recommend the Stairway To Heaven position. It's great to try as it takes you out of the bedroom, variety is the spice of life after all!
This is going to sound a little crazy, but...
I want to teach you some oral sex techniques I call "sexual heroin" because they will make any man completely and utterly addicted to you, doing anything just to be with you.
These secret oral sex techniques, that you can use on any man, will give him back-arching, body-shaking, screaming orgasms so powerful that he may pass out afterwards.
If you are in a relationship where the "spark" is no longer there and would like to experience more passion, fire, and intensity then you may want to check them out.
Some side effects include:
Having a man who constantly looks at you like he wants to rip your clothes off.
Other women becoming jealous of your relationship and how your man treats you.
A guy who makes excuses to his buddies and cancels on them so he can spend more time with you.
A man who can't keep his hands off you.
Click here to learn learn these techniques now.
You're also going to hear a story of how one woman used them to overcome a potential divorce and make her marriage stronger and more passionate than she ever thought possible.