The Kneeling Blowjob position is we would consider to be the 'standard' bj position at the Bad Girls Bible for giving a guy a blowjob when he is standing up. To perform the kneeling Kneeling Blow Job position on your man, you simply need face him and then get down on your knees while your man remains standing upright.
This will mean that your head will be pretty much in line with his groin area like in the illustration, making it easier to give him a blowjob. Check out the in depth, illustrated Blow Job Guide here, to learn everything you need to know to make your man explode with pleasure during oral sex.
Why You Should Love The Kneeling Blow Job Position
Even though the Kneeling Blow Job position is seen by many as the 'standard' bj position and sometimes even a little boring, many still consider it to be the best BJ position of all as there are many variations of it and you don't need to be flexible to perform it. You can learn more 9 more blow job positions here. You can also quickly get into a kneeling position in a matter of seconds which makes it perfect for when you and your man get caught up in the heat of the moment.
Using the Kneeling Blow Job position, you can give your man a blowjob while he is sitting down on either a couch, bed, bench or chair. The key is to do a little bit of experimentation to see what both you and him prefer.
1,114 Woman Study: Do women enjoy sucking dick?
Extra Tips For The Kneeling Blow Job Position
Protect Your Knees – Consider using a pillow under your knees when performing the Kneeling Blow Job position, otherwise you can bruise your knees, especially if you are resting on them for a while.
If you want to give your man back-arching, toe-curling, screaming orgasms that will keep him sexually addicted to you, then you'll find them in my private and discreet newsletter. You'll also learn the 5 dangerous & "dumb" sex mistakes that turn him off and how to avoid them. Get it here.
Where To Do It – The bedroom or anywhere around the house is perfect for giving your man a kneeling blow job, but don't forget about the shower too. It's the perfect place to surprise him.
Kneeling or Squatting – Sometimes you may be in a situation where you don't want to kneel down (hard floor, etc). Squatting is the perfect solution.
Reach Around – When you're on your knees, there is a bunch of things you could be doing with your hands like giving him a hand job (hand job tips), massaging his balls (testicle massage tips and techniques) or even reaching around and playing with his prostate (prostate massage tips) and learn how to find his prostate in the first place).
Click here to return to the main blow job positions section.
Similar Sex Positions
Book Ends
If you like kneeling, you might like the Book Ends sex position, which allows for penetration while both partners kneel.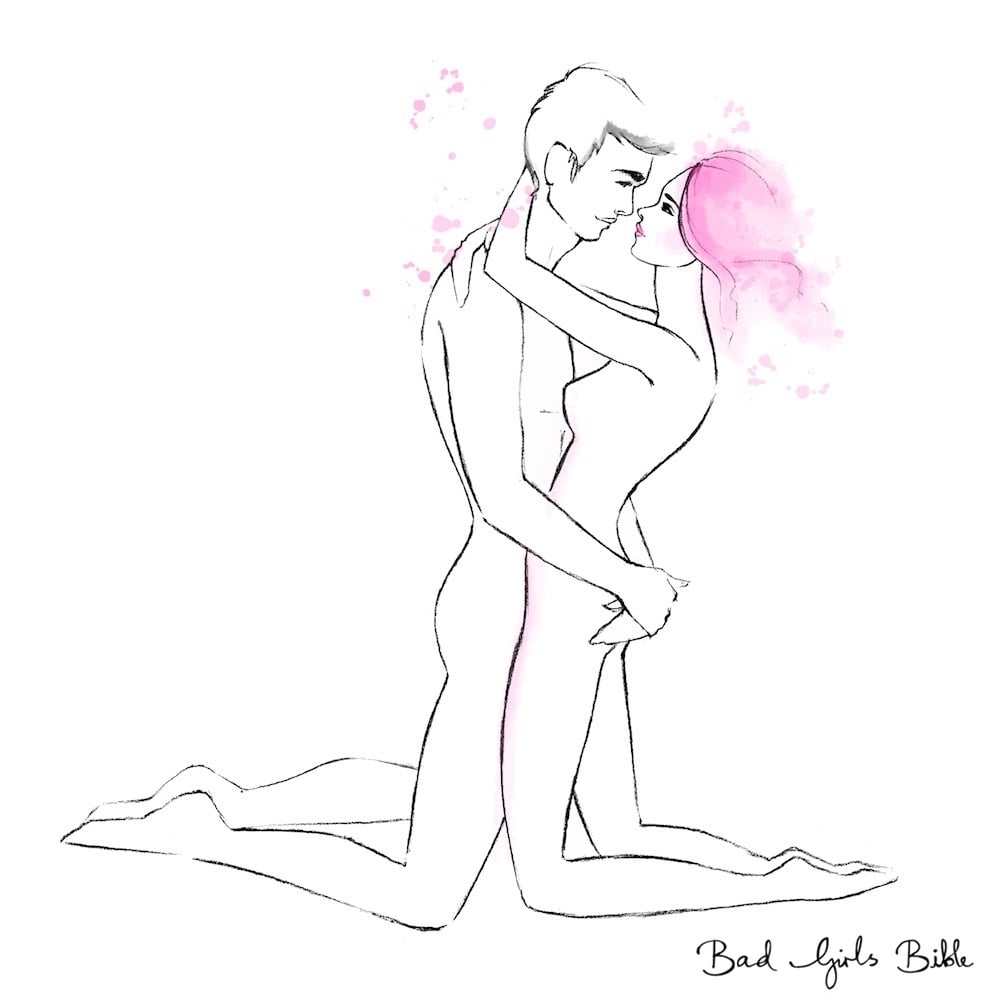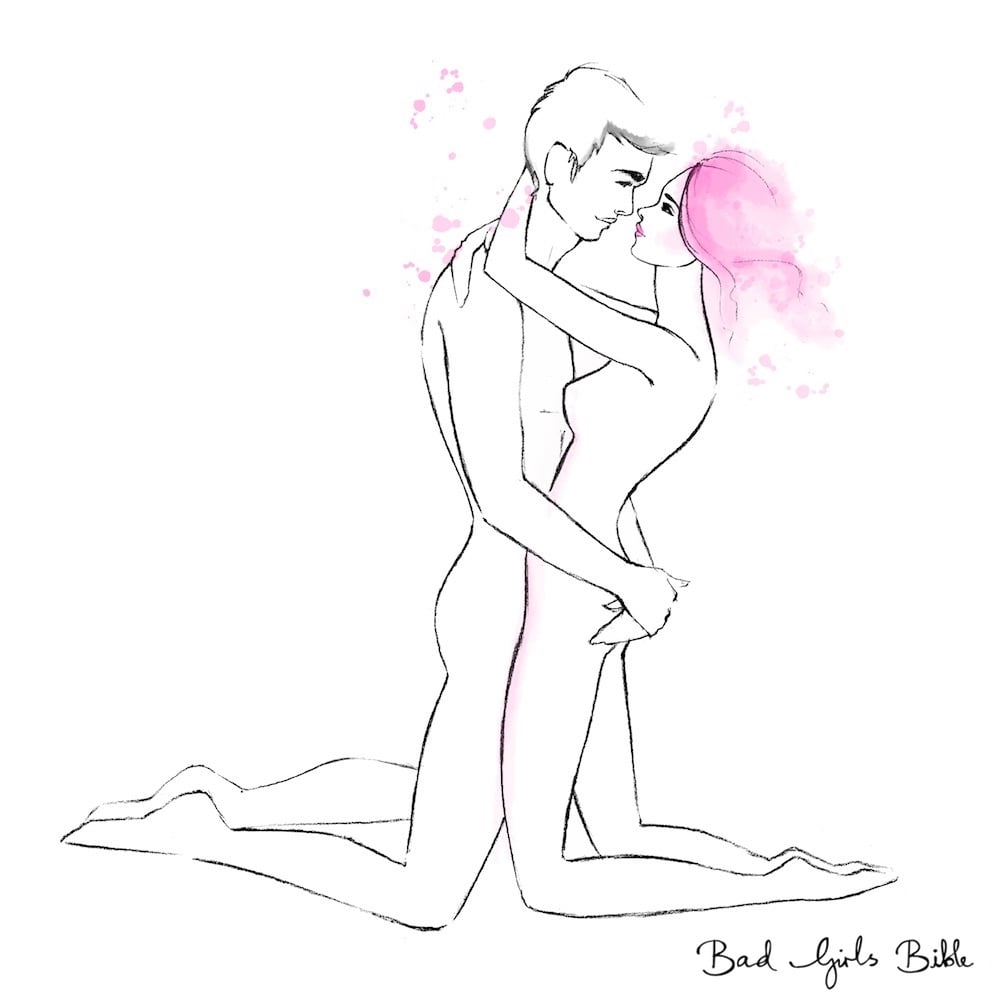 Blooming Orchid
Blooming Orchid – In this kneeling sex position, you keep one leg raised with your knee bent.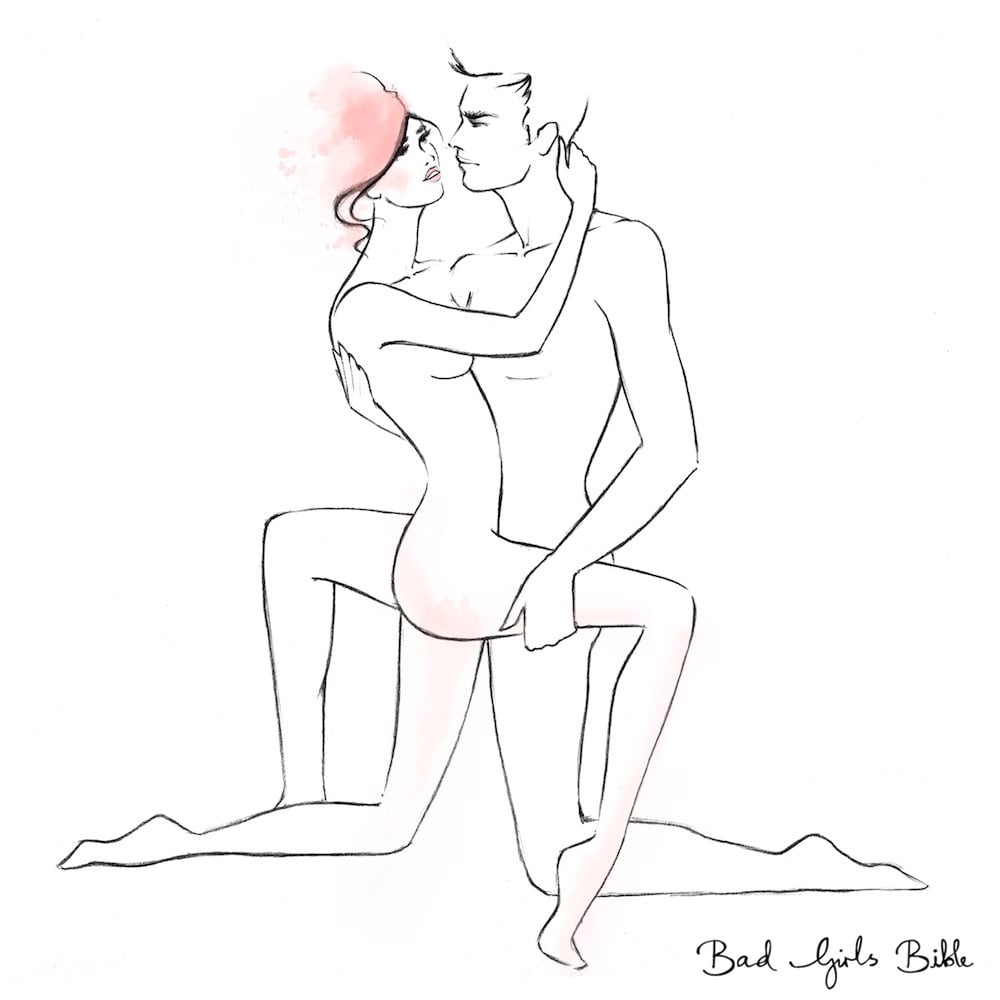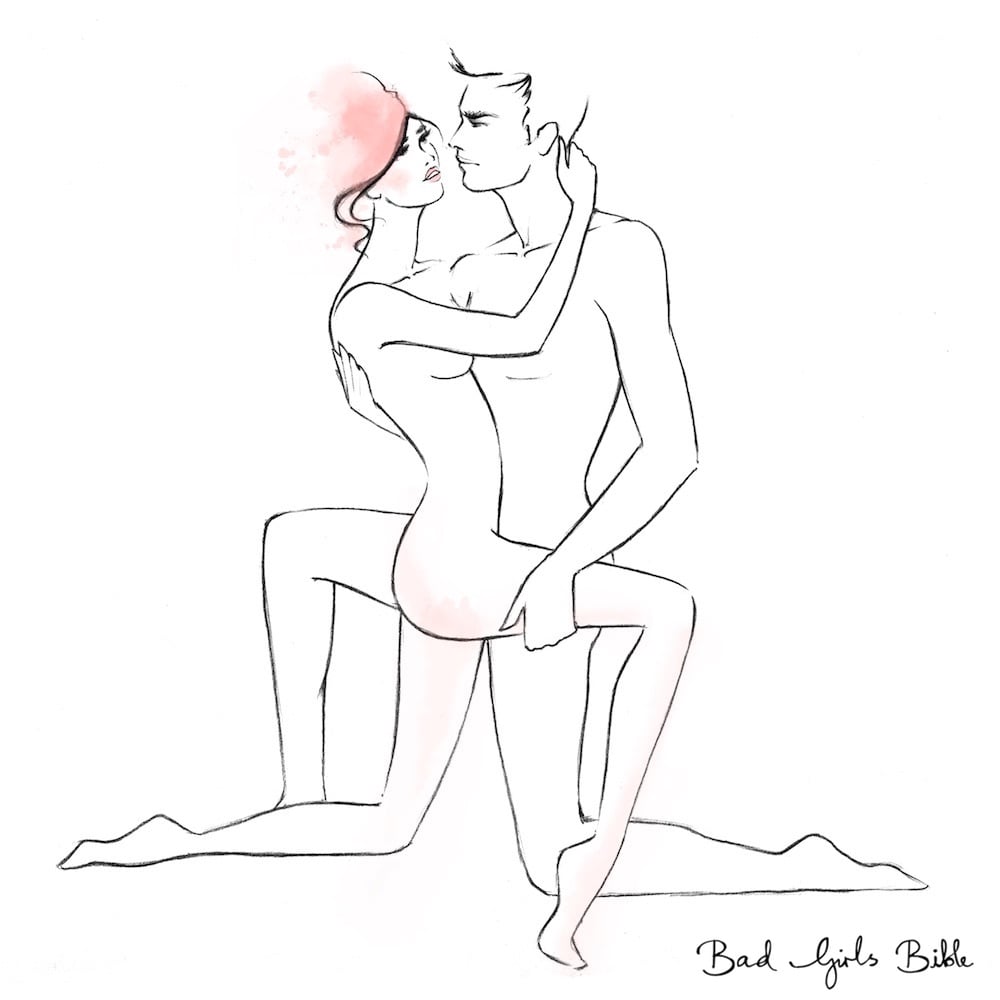 Boss' Chair
It might be easier for your man to sit while receiving a blowjob like in the Boss' Chair BJ position.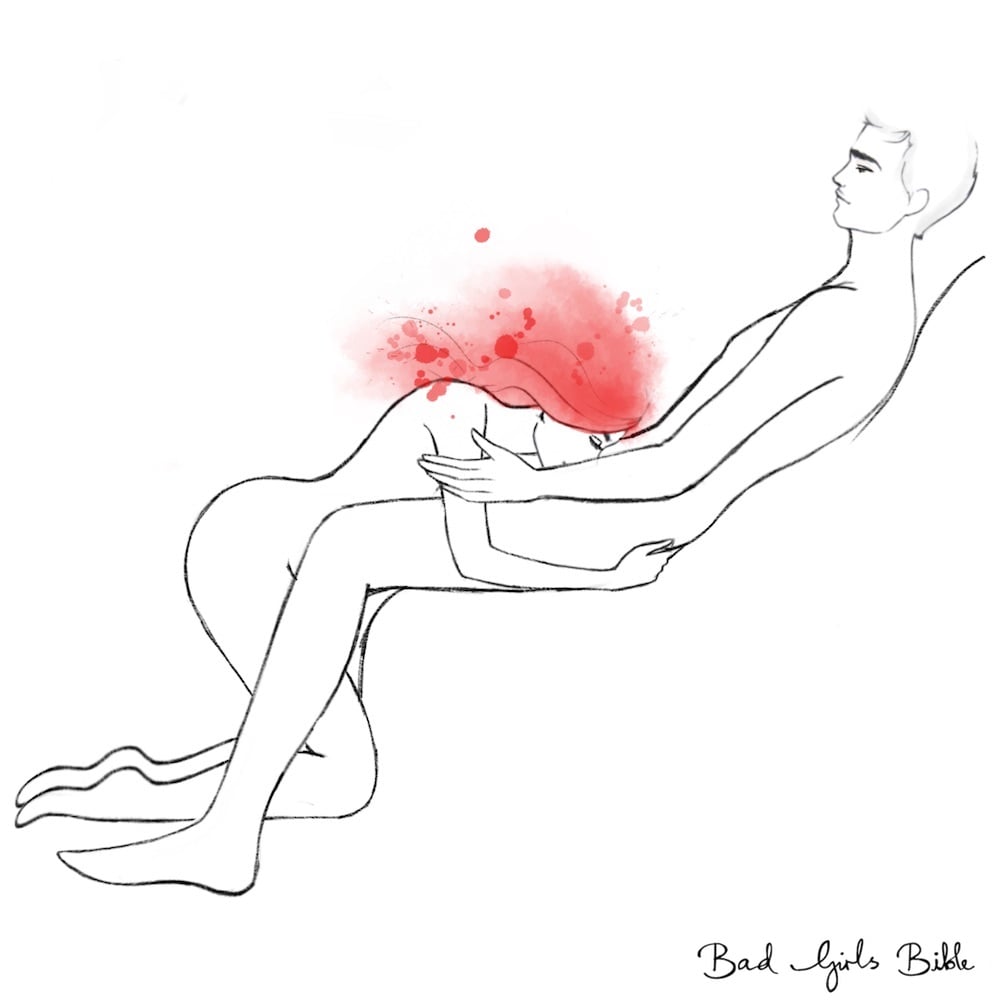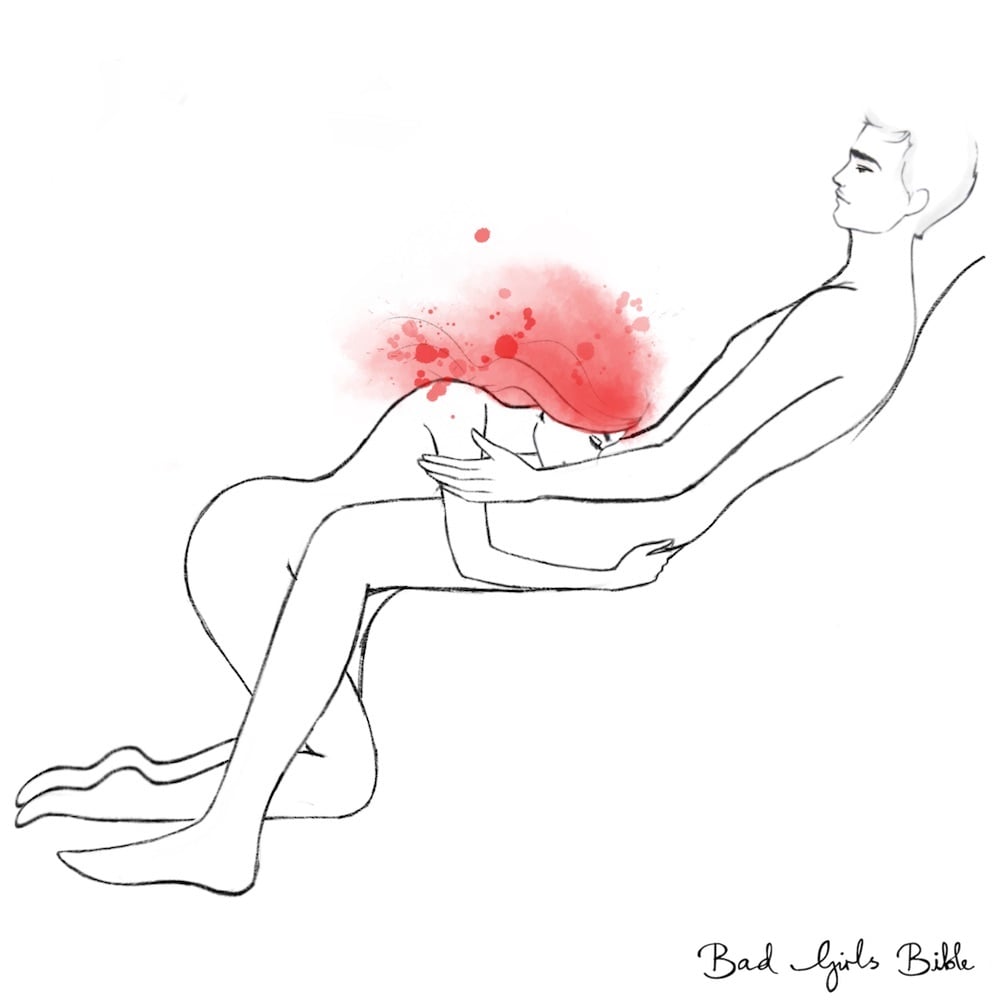 Doctor
The Doctor blowjob position lets your man relax as he lies on the sofa and you kneel over him.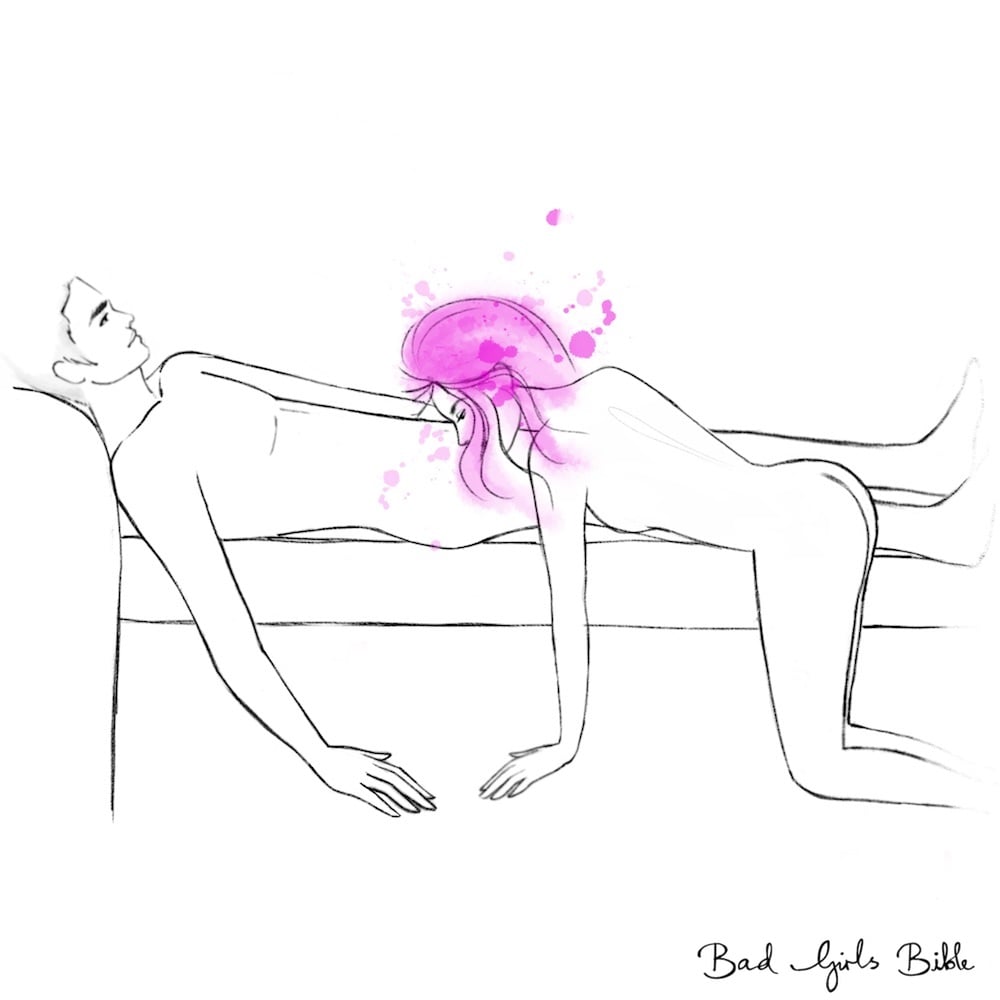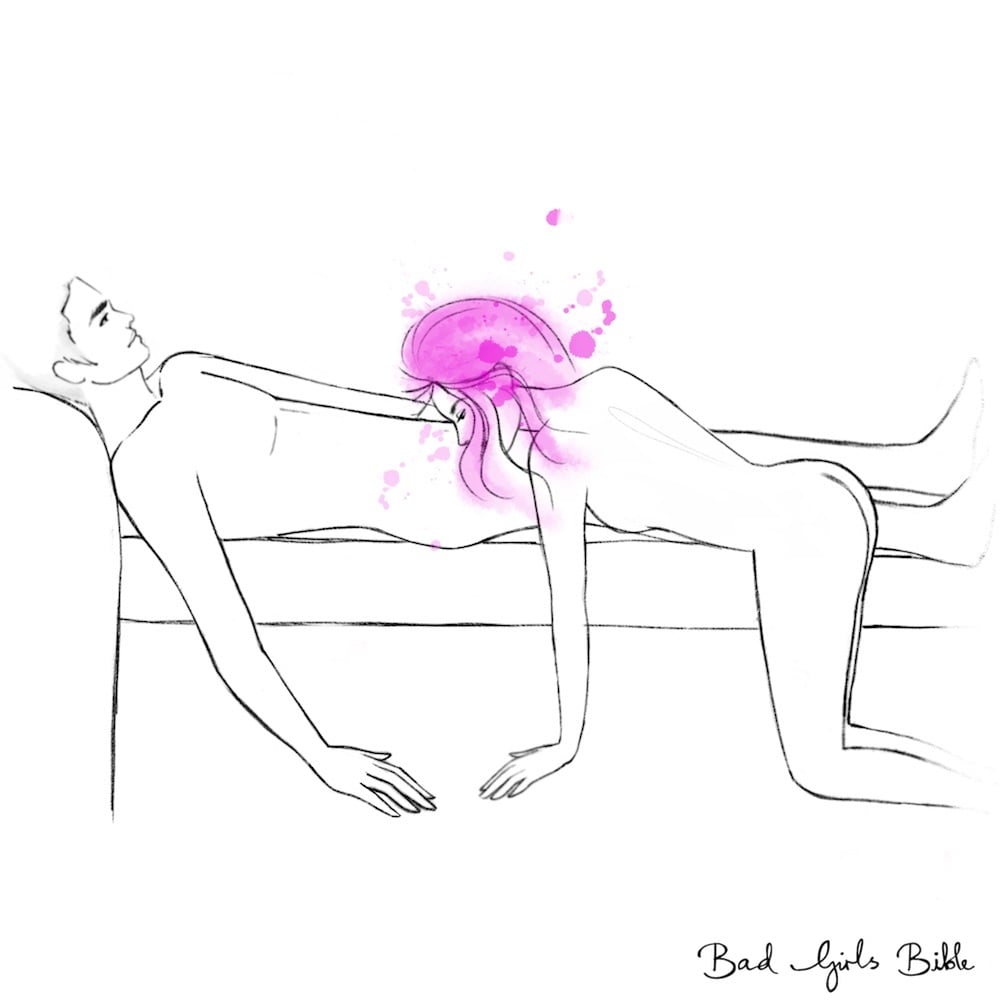 Orgasm Every Time. Here's How...
Do you currently struggle to orgasm during sex or masturbation? If you do, you may be interested in learning about the Easy Orgasm Solution.
Inside, you'll learn 3 very simple steps to ensure you orgasm easily whether you are having sex or pleasuring yourself alone.
You can find out more about it here.