The Piston sex position can be an incredibly fun and satisfying sex position for both you and your man. However, it can get quite tiring very quickly, which sometimes makes it seem more like Sexercise than sex. You can probably guess that the name Piston comes from the fact that your man will look a little bit like a piston in an engine, moving up and down when doing it. It's one of several more intriguing sex positions to try.
To perform the Piston, your man will be standing up straight. You will be facing him, and he will have lifted you up off the ground and be holding you in the air, by putting his arms under your butt/thighs. Each leg will naturally be on either side of your man. Your man needs to perform the Piston with his back facing either a bed or a sofa so that you can put your legs on the sofa/bed to help take a little bit of your weight. The best way to get into the Piston position is to start off with your man sitting on the edge of the bed with you straddling him so that it's easy for him to get into the standing position.
Side note: If you are currently struggling to orgasm during sex or masturbation, then you may want to learn about the Easy Orgasm Solution. It begins by teaching you the techniques to orgasm easily and consistently. Then you'll learn how to have multiple vaginal and full body orgasms during sex and masturbation. You can find out more here.
What The Girl Does In The Piston Position
Before you even attempt the Piston with your man, the first thing you need to do is judge whether or not you think your man is strong enough to hold you. If you have any doubts about his strength, then forget about the Piston and think about another position like the Pretzel or the Corner Cowgirl sex positions.
Once you are confident that he is strong enough, then it's time to perform it. I recommend that you start off straddling your man while he's seated and then having him stand up while holding you, but you can try it from a standing start as well. When your man is standing with his back close to the sofa/bed, you can use your feet on the sofa/bed to give you leverage to help you move up and down. You can also put your arms around his neck to hold yourself close to him.
Because you're facing each other, this is a relatively intimate sex position. You can run your hands through his hair or kiss him. Tips on being a great kisser in this post.
What The Guy Does In The Piston Position
Your man needs to make sure that he is protective of his back in the Piston position. So if he doesn't feel like he is strong enough, then he should avoid the Piston altogether. But if he is strong enough, then he should try it out. Just make sure that he keeps his back straight throughout.
All your man needs to do in the Piston position is simply lower himself and raise himself slightly using his legs. He does also have the option of using his hips to thrust in and out as well.
If you want to give your man back-arching, toe-curling, screaming orgasms that will keep him sexually addicted to you, then you'll find them in my private and discreet newsletter. You'll also learn the 5 dangerous & "dumb" sex mistakes that turn him off and how to avoid them. Get it here.
Things To Consider When Performing The Piston Position
Many students of the Bad Girls Bible have tried out the Piston position with their man. Here is some of the helpful feedback they have given on it:
It can get tiring for your man very quickly. It works well if all you want is a quickie.
Your man needs to be careful when holding you by the butt/thighs so that he doesn't hurt your skin by accidentally stretching it with his hands by pulling on it too hard.
Similar Positions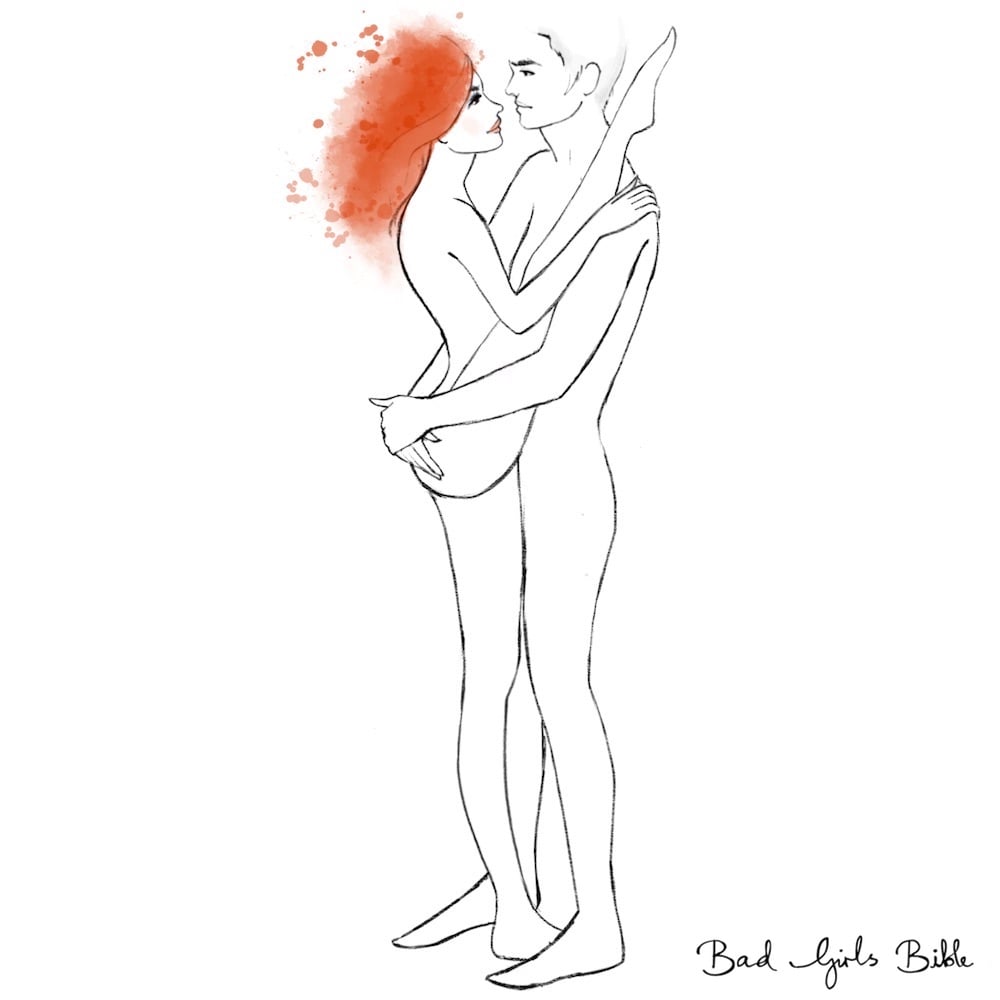 Test your strength and flexibility in this pose, which requires you to keep one leg up.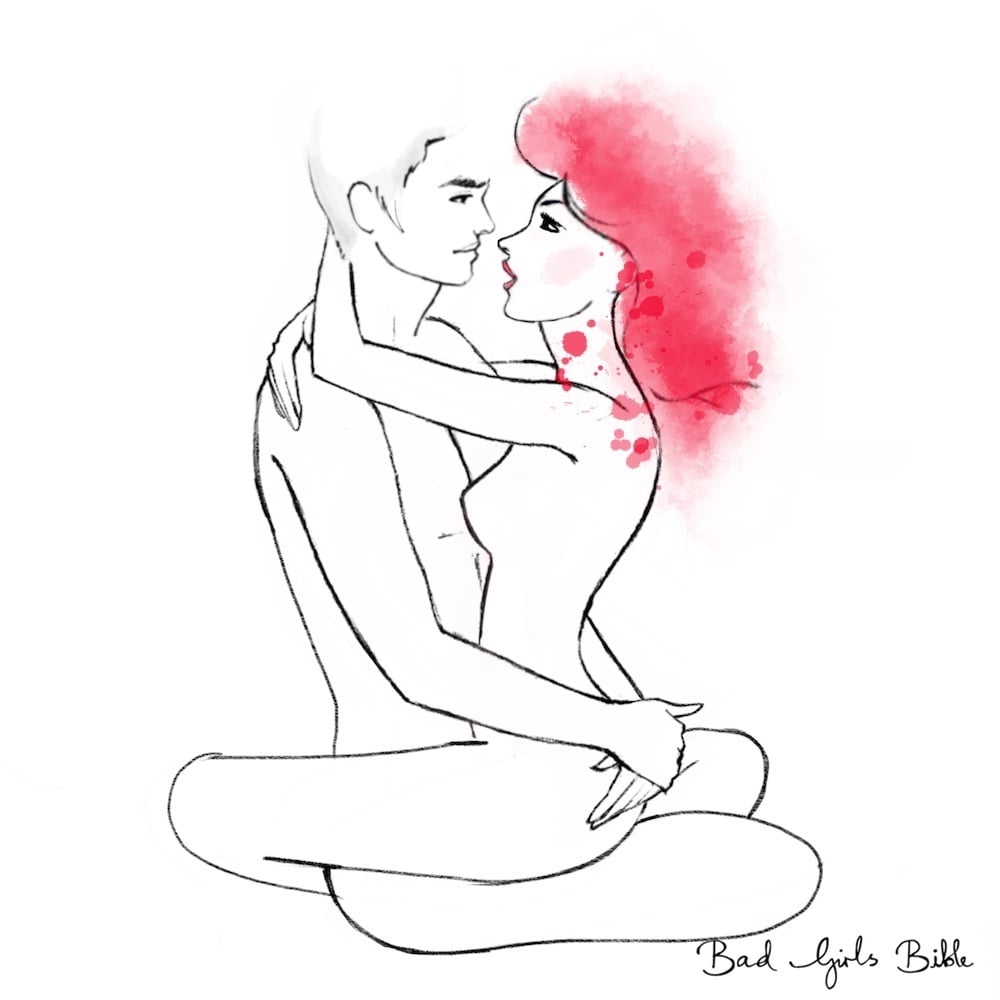 When you sit down, you can stay in the same position longer.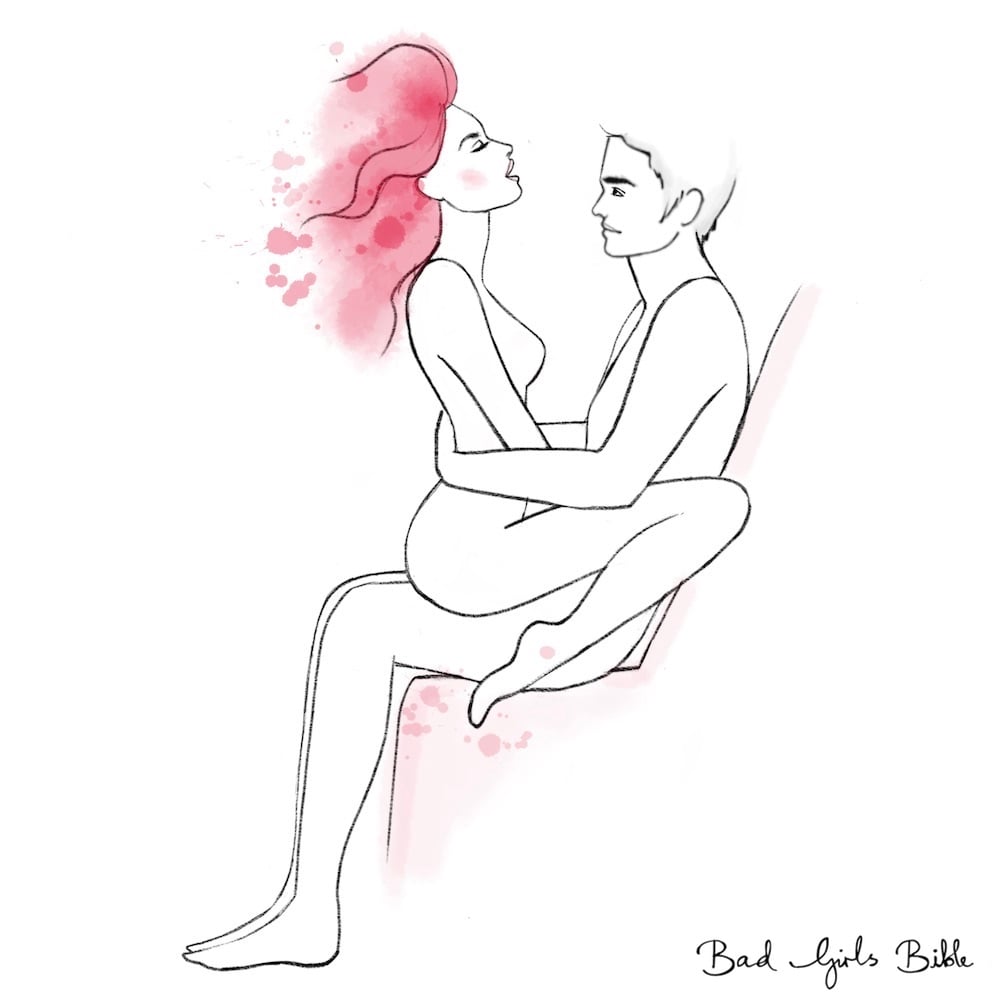 Your knees bent to either side of his waist when he's sitting.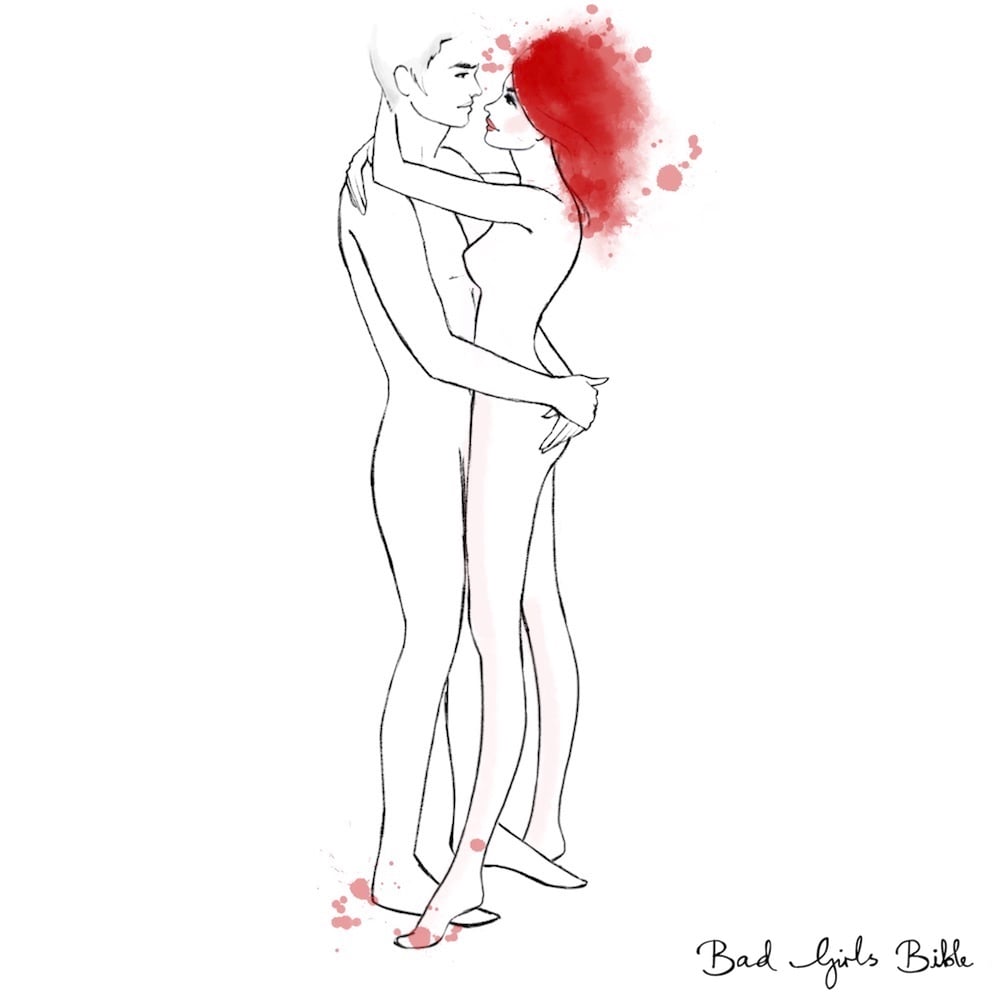 Who knew standing could be so sexy?
This is just a taste of some of the more exotic sex positions on the Bad Girls Bible.
Sean's Thoughts On The Piston Position
I find that the Piston is great for when I want a change and to spice up sex. But it's almost too much work to be fun a lot of the time.
Orgasm Every Time. Easily. Here's How...
I want to tell you about my friend Karen.
Karen came to me one day. She was hysterical.
She told me that her marriage was falling apart because she and her husband didn't have satisfying sex.
Every time they were intimate, Karen was faking her orgasms. It turns out she couldn't orgasm during sex.
In fact...
She never had an orgasm in her entire life. Not one!
This left her feeling embarrassed and ashamed. And...
She completely hid this from her husband. Thankfully...
It turns out that there is a way for any woman to orgasm. Easily. And have multiple vaginal and full body orgasms during sex and masturbation.
I shared the process with Karen.
After she followed the simple process, she could barely come to terms with how...
Quickly and dramatically her sex life changed.
We met up a few months later and...
She would not stop talking about it,
"I thought I was one of those women who couldn't orgasm. I used to think I was 'broken' and 'unfixable.' This saved my sex life, and that saved my marriage."
Even if you currently struggle to orgasm during sex or when masturbating, this process will also work for you.
And best of all, you don't need to do anything weird or uncomfortable to start having the best orgasms and sex of your life.
My advice is to check out what other women are saying about the process before deciding to try it yourself.