The Italian Hanger is a great sex position for hitting your G-Spot while also having a nice 'exposed' and slightly submissive feeling to it. It's incredibly easy to transfer from the regular Missionary postion into the Italian Hanger. You just need to lie on your back.
Quick note: If you just came here looking for my famous tutorial video on how to talk dirty to your man to build sexual tension, turn him on and keep him thinking about you, then you can watch it here.
While your man is having regular missionary sex, he then needs to get to his knees and bring them quite close to you, which will force your legs apart. When he is on his knees, he then needs to put his hands under your bum and hips and lift them up. To help him raise your bum and hips, bend your knees and plant your feet on the bed. This will allow you to push you hips/waist into the air.
What The Girl Does In The Italian Hanger Position
When you are in the Italian Hanger position, you need to help to keep your waist elevated otherwise your mans arms are going to quickly tire. This is usually fairly easy, but if you find that you are getting tired/weak from keeping your waist raised, then try putting a few pillows/cushions under your back to keep it elevated.
When performing the Italian Hanger with your man, if you want him to make more contact with the upper wall of your vagina (G-Spot), then try arching your back a little, while also pushing back onto him.
When you are in this position, your man isn't going to be making contact with your clit, so if you want, you can provide yourself with some manual stimulation using your hands.
What The Man Does In The Italian Hanger Position
Your man is going to be doing the majority of the work in the Italian Hanger position. He will be thrusting in and out of you. He will also have his hands on your waist (or under it), keeping it raised. Your man will have a lot of control over the angles he enters you at. By leaning back, he can provide more pressure and stimulation to your G-Spot. But if he leans forward, over you, he will penetrate you deeper.
If he wants to penetrate you with more power, he can grab your hands or arms to pull you towards him with each thrust.
If your man is strong enough, he can put his arms under your waist and lift you up so that your back and head are taken right off the bed. This position can make you feel really free and exposed, with your man in almost complete control.
Things To Consider When Performing Italian Hanger Sex Position
When performing the Italian Hanger, my students have made a few interesting points:
Pillows and cushions are your friends. There is no point in both you and your man getting really tired keeping your waist elevated. The solution: Put a few pillows/cushions under your lower back to give you some support.
A little flexibility is required.
Don't forget to keep your knees bent and feet on the bed to help keep your waist raised.
Try putting your hands on the headboard/wall behind you and push back onto your man with each of his thrusts for deeper and stronger penetration.
Sean's Thoughts On The Italian Hanger Position
The Italian Hanger is a great sex positon that is relatively easy to perform and transition to. It's also a fairly dominant position for your man. You may find at first, that it's not that enjoyable. If this is the case, keeping varying how much your arch your back and raise your waist/hips until you find a spot that feels great.
If you enjoyed learning about this position, but would like to learn more about how to please and sexually satisfy your man, then you may be interested in using the powerful oral sex techniques I teach in this blow job tutorial video. Enjoy!
The Dirty Talking Video…A Step-By-Step Guide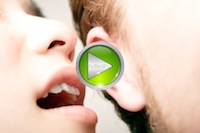 If you are interested in learning more about how to talk dirty to your man, then you should check out 
this free presentation
 I just recorded. It will teach you everything you need to know about talking dirty to your man. 
Click Here To Watch It Now.
Free Bad Girls Bible Membership Access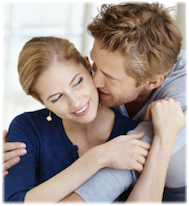 Inside you will learn:

> 3 Killer Blowjob Techniques to give your man and incredible blowjob.
> 9 Dirty Talk Examples that will blow your man's mind.
> I will show you 4 Weird Sex Tips that will help to make him addicted to you.
> And much, much more...