I can't publish my most intense and wild sex tips online, so I send them in my private and discreet email newsletter. You can find out more here.
You're going to learn exactly how to get rid of vaginal odor. You're also going to learn what vaginal odor is normal, when your vaginal odor is a sign of something gone wrong, what to do if that's the case, and which home remedies for vaginal odor are worthless.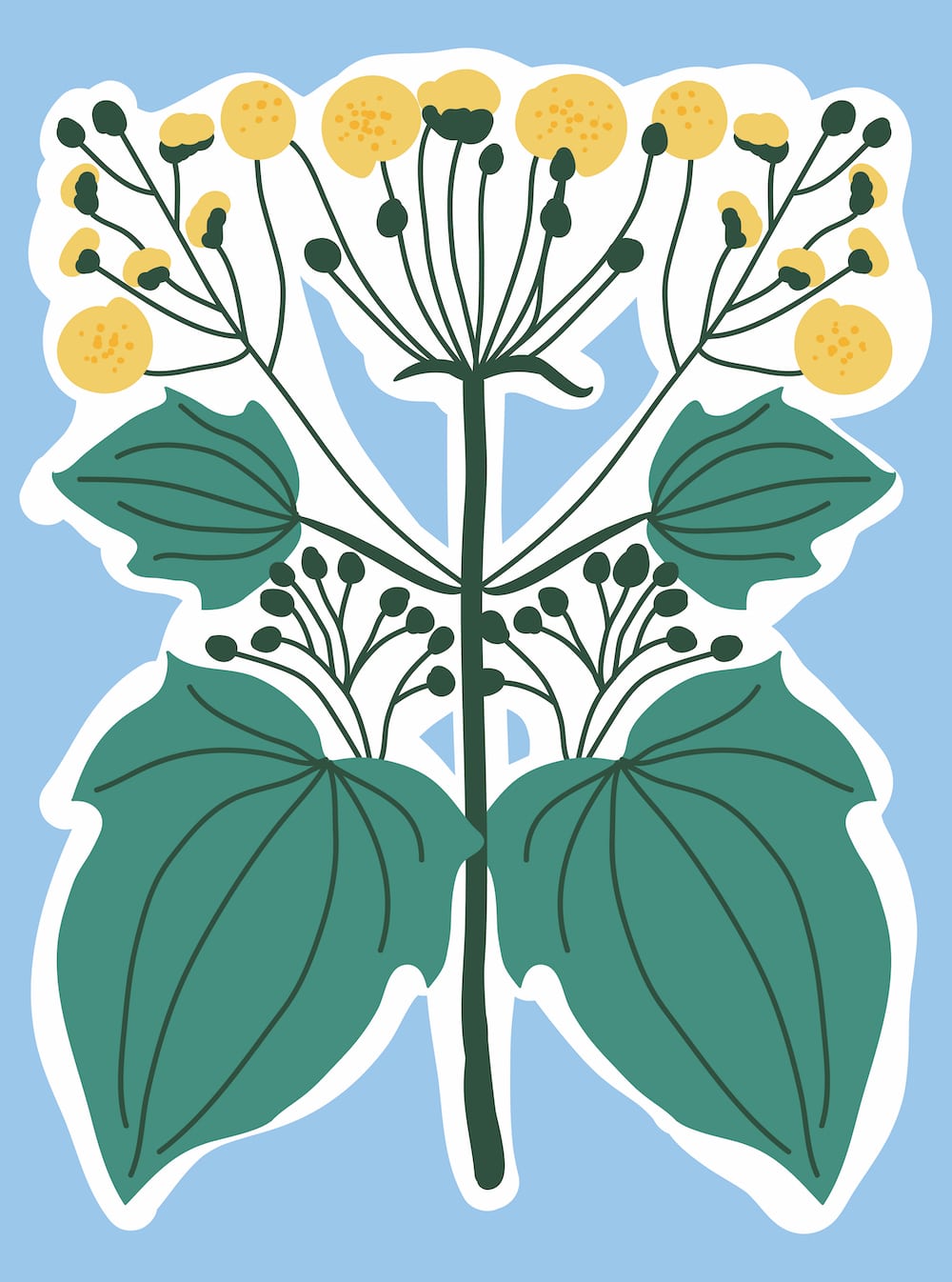 Nobody wants to find out they have offensive body odor. It's embarrassing and can do a number on your self-esteem. Even if your partner hasn't mentioned anything about your vagina being smelly, you might worry that your vagina stinks or its smell is too strong, preventing you from letting go and enjoying the moment, including when your partner is eating your pussy.
Side note: If you are currently struggling to orgasm during sex or masturbation, then you may want to learn about the Easy Orgasm Solution. It will teach you how to have multiple vaginal and full body orgasms during sex and masturbation. It works even if you currently struggle to orgasm during sex or when masturbating. You can find out more here.
But if someone has said something about you smelling bad down there, it can absolutely affect your body and self-image.
Use: These sex positions if you are feeling unconfident.
Some vaginal odor is fine (& healthy) – Just because you or someone else has noticed a smell coming from your vagina doesn't necessarily mean anything is wrong. Most of the time, when people talk about vaginal odor, they're not actually talking about the vagina.
Unless you have an infection–bacterial, yeast, and some sexually transmitted infections can cause unpleasant smells–the smells you think of come from outside the vagina. Specifically, the labia majora or outer lips contain apocrine sweat glands deep within hair follicles that can produce the strong smell we sometimes associate with vaginal odor [1].
Seriously, some vaginal odor will always be natural and normal – And the smell can vary from sweet to musky to metallic based on where you are in your menstrual cycle, when you last cleansed, if you recently had sex (and whether or not you used a condom) and if you exercise or sweat from other activities. If you think your vagina smells sour, that's also in the realm of natural and normal.
Related: If you want to give your man back-arching, toe-curling, screaming orgasms that will keep him sexually addicted to you, then you'll find them in my private and discreet newsletter. You'll also learn the 5 dangerous & "dumb" sex mistakes that turn him off and how to avoid them. Get it here.
Every body has its own scent – When clean, it's probably neutral, or you may even find your odor pleasant. It may be a turn-on for your partner, just like some women love a man's musky odor after he's been working out at the gym or sweating under the hot sun all day. This natural odor may be stronger or weaker for some people.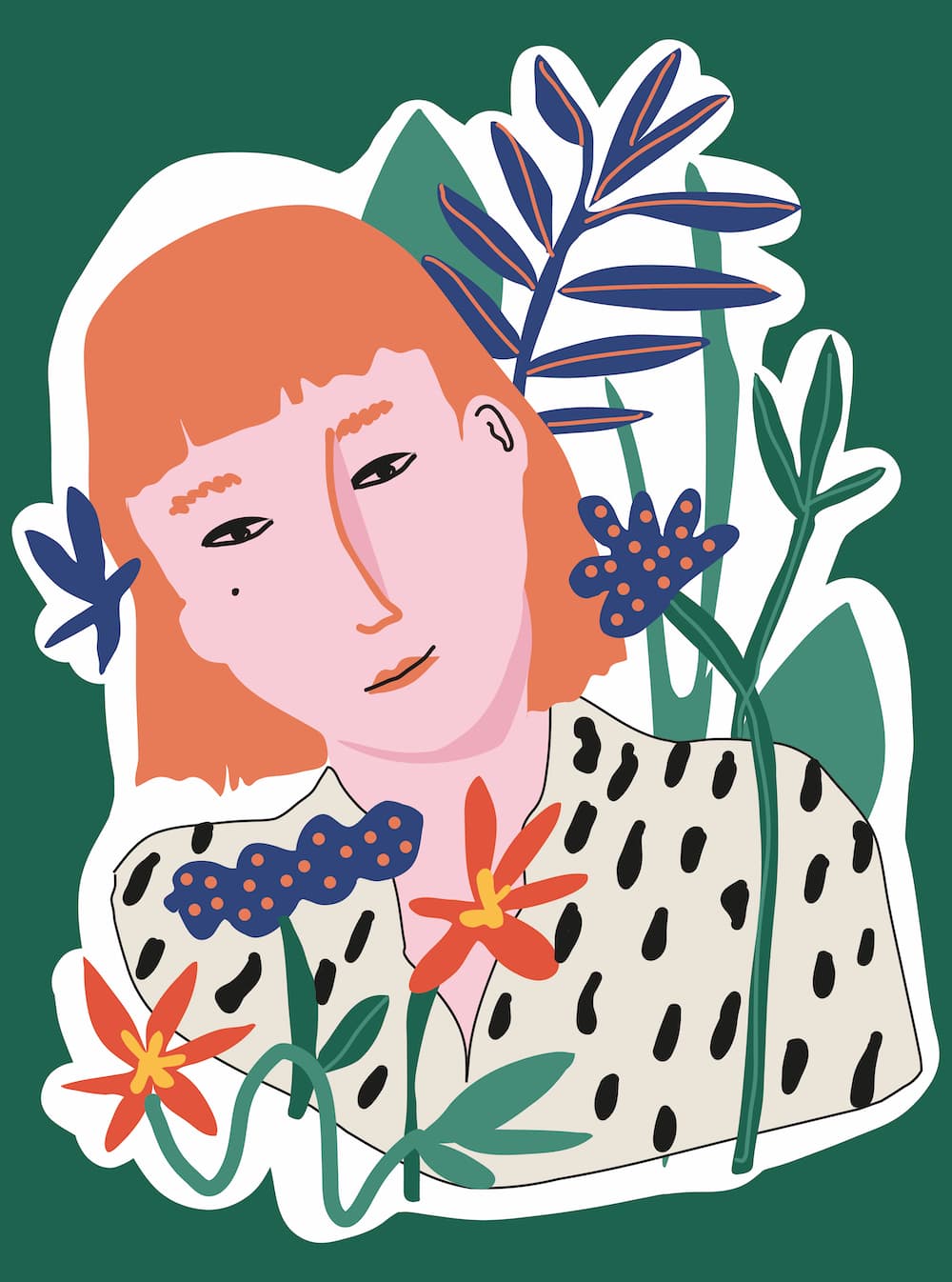 Read: How to smell good for your partner.
Many men will enjoy the way you smell, and taste – And you shouldn't stay with anyone who makes you feel bad about the way you smell as long as you're conscientious about hygiene. Chances are, you focus more on the way you smell than he does, which is true of everyone. We can all be a little self-conscious! That doesn't mean you need to learn how to get rid of vaginal odor.
Full guide: How to make your vagina smell and taste great.
On the other hand…
Some smells can be signs of something unhealthy going on down there. You should talk to your doctor if your vagina smells like any of the following, especially if you have any unusual discharge or experience symptoms such as itching or burning.
Yeast – a sweet, beer-like, or bready smell
Fish – an unpleasant fishy smell
Rotten – like garbage or decaying material
Bleach – a slight chemical smell similar to the cleaning solution
Musty – like a damp basement
10 Causes of Vaginal Odor
Different things can cause vaginal odor, and not all of them require treatment. You'll quickly understand what helps with vaginal odor by learning what makes you stink.
1. Sweat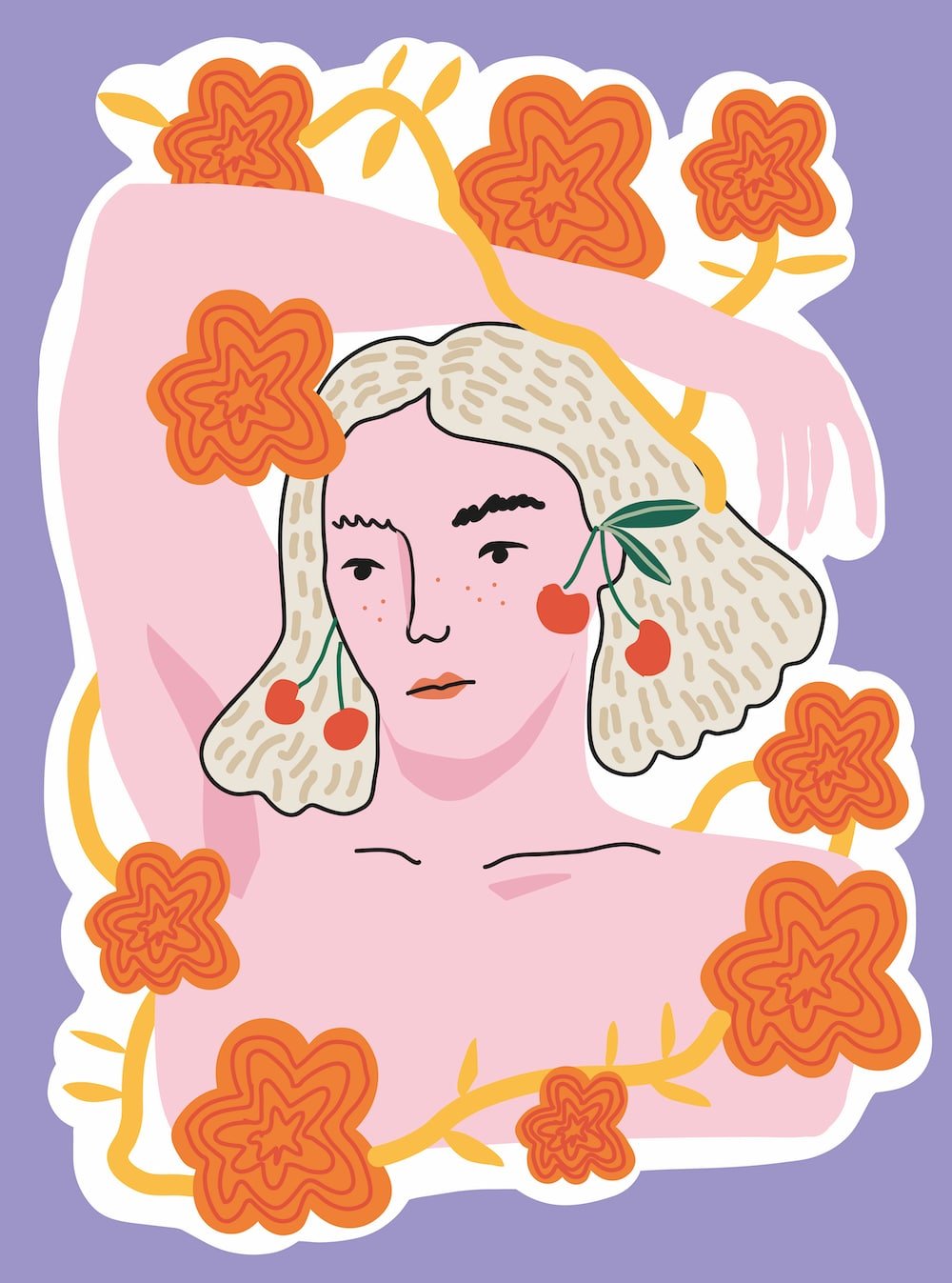 As we mentioned above, the labia majora contain sweat glands capable of producing strong smells, especially in certain situations. That sweat contains bodily oils that bacteria feed on, breaking them down and contributing to body odor just like they do in your armpits.
There's no reason to be alarmed. Your body is full of bacteria, many of which are necessary to be healthy. It's only when your body is invaded by the wrong bacteria or the bacteria become imbalanced that you have a problem.
Excessive sweating, also known as hyperhidrosis [2], can be that problem, and this embarrassing condition has several causes.
For example, SSRIs, which treat depression, can make you sweat more [3]. That's also true for adrenaline, amphetamines, and pseudoephedrine, among others [4]. More sweat means more for bacteria to feed on and break down, which leaves you smelling worse and clamoring for an effective vaginal odor treatment.
Sweating might also happen when you're anxious or stressed. Liver and kidney disease might not seem relevant, but they can make you sweat more, which could be why it smells when you open your legs.
Hyperhidrosis sometimes has no clear cause, but it can cover up your natural and inoffensive sour smell with a more pungent sweaty smell.
2. A New Bathing Routine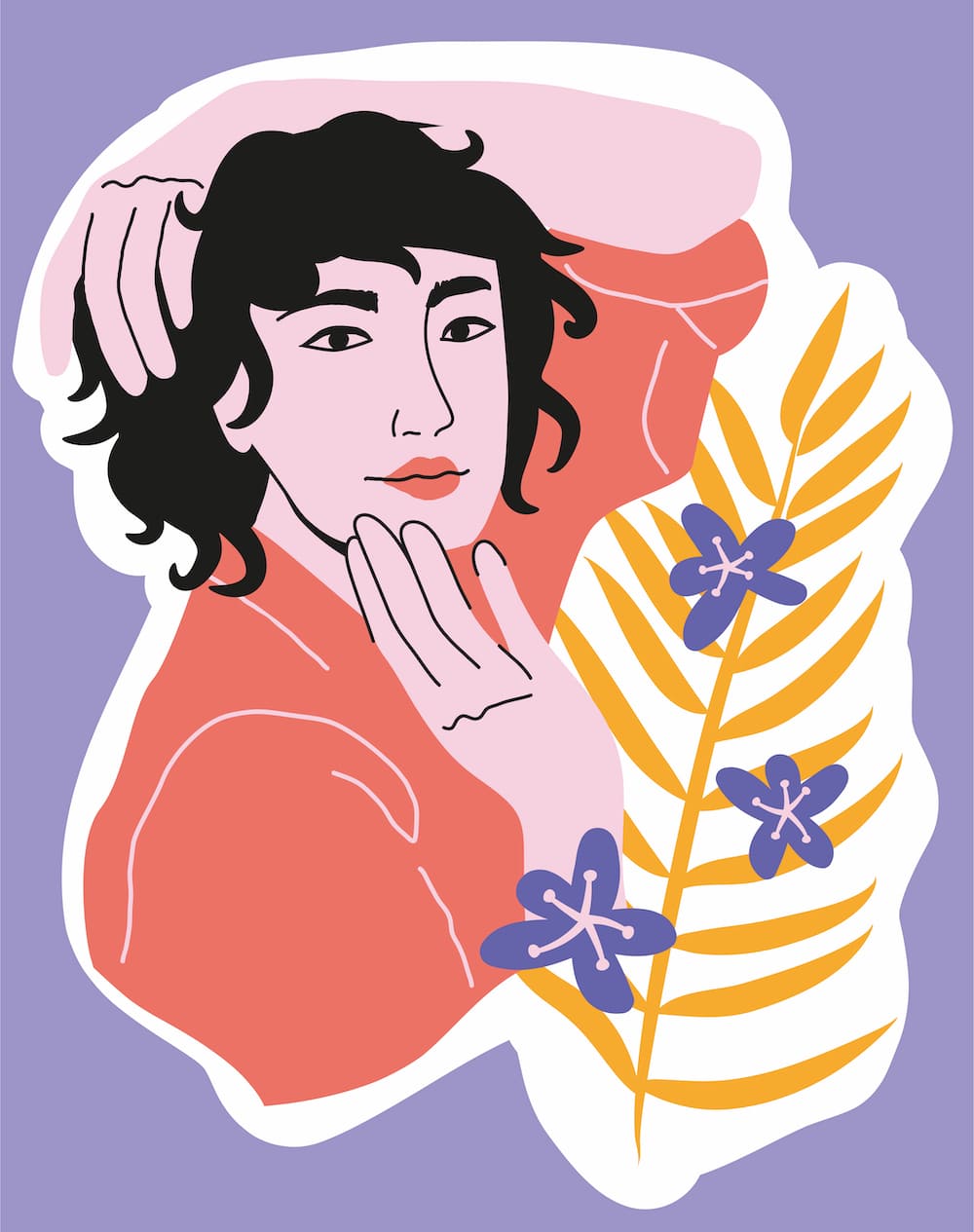 If you notice a change in vaginal odor after you changed something about your bathing routine, the change might be the problem. Specifically, adding a douche can irritate your vagina's pH or healthy bacteria (known as the microbiome) and potentially lead to a smelly bacterial or yeast infection.
In fact, douching isn't really healthy at all. You don't need to do anything internally because the vagina is self-cleaning. Cleaning inside your vagina can damage sensitive tissues, making you more likely to get an infection that could cause vaginal odors or other unpleasant symptoms.
That's why you need to be especially careful when you're figuring out how to get rid of the odor down there. Take everything you read with a grain of salt if it isn't backed up by science.
Related: Check out our guide to shower sex and these super-pleasurable sex positions for the shower.
3. Medication
You could be on to something if you noticed a change in vaginal odor after taking a new medication or even supplements. Some medications might be smelly themselves or produce smelly substances in your body [4]. And drugs such as antibiotics and antifungals kill something specific, changing your microflora and potentially causing body odor in the process.
4. Your Underwear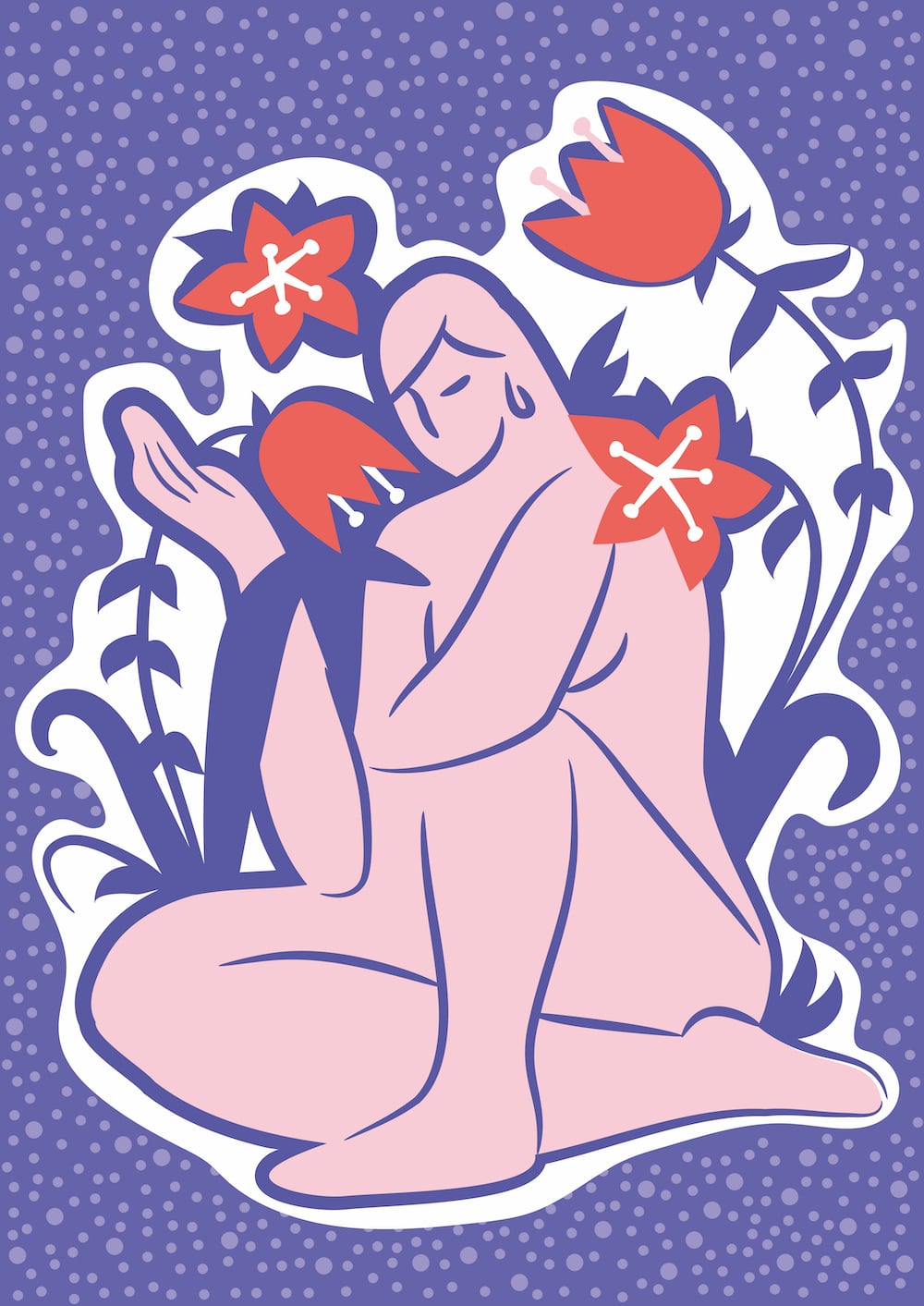 Have you noticed more vaginal odor since you bought new underwear? It could be the problem. Some people feel that synthetic materials make them sweat more or keep the sweat closer to the skin, which means more odor. Not switching to fresh underwear might also cause a stinky situation because it has collected bodily fluids and bacteria.
Washing your underwear in a new detergent could make you stink down there if it has fragrances or dyes that irritate your body.
Finally, you may have heard thongs contribute to vaginal odor. They sit more closely against the anus than other types of underwear, so this may seem to be anecdotally true, although no research backs it up. If you prefer to follow the common guidance about underwear styles and materials, there is no harm in sticking with it.
5. Sex
Sex can be the cause of the vaginal odor, but it's usually temporary and fades after a while or when you bate. When you have sex, your bodily tissues and fluids make contact with your partner's, and the result might not be the most pleasant.
Sex can also lead to infections that cause odors.
6. Menstruation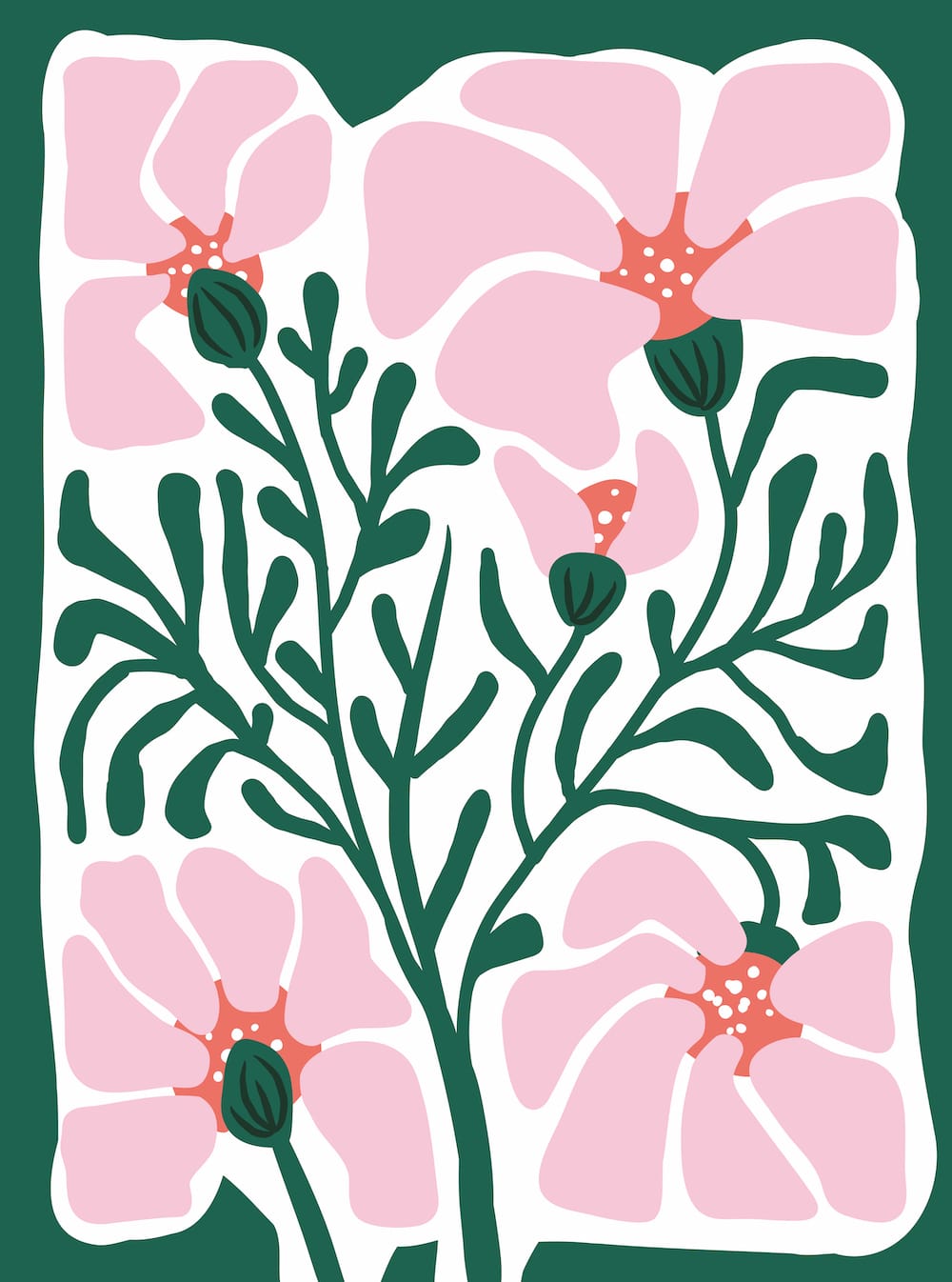 You've probably noticed that you smell different when you have your period. A slight smell of blood is normal. You might also smell metal, which is nothing to worry about, even if you can smell yourself through your pants.
7. Menstrual Products
Menstrual products could contribute to body and vaginal odor. For example, pads soak up period blood and also potentially sweat and body oils and can become pungent if not frequently changed.
Tampons are less likely to smell externally unless you have left them in too long, which can cause a potentially fatal infection known as toxic shock syndrome [5]. Even if you do not develop TSS, leaving a tampon in too long can cause odor and smell discharge [6].
Seek medical help if you realize a tampon is stuck.
Although less likely, it's possible that IUDs or menstrual cups could potentially attract bacteria that cause vaginal odors.
8. Infection
Several types of infections could cause vaginal odor, among other symptoms.
Yeast infections can cause a cottage-cheese-like discharge that might smell sweet or like beer
Bacterial vaginosis (BV) occurs when there is an imbalance between good and bad bacteria in your body.
Some sexually transmitted infections (STIs) cause odors. Trichomoniasis, chlamydia, and gonorrhea can all cause vaginal odor but are treated with antibiotics.
9. Disease and Health Conditions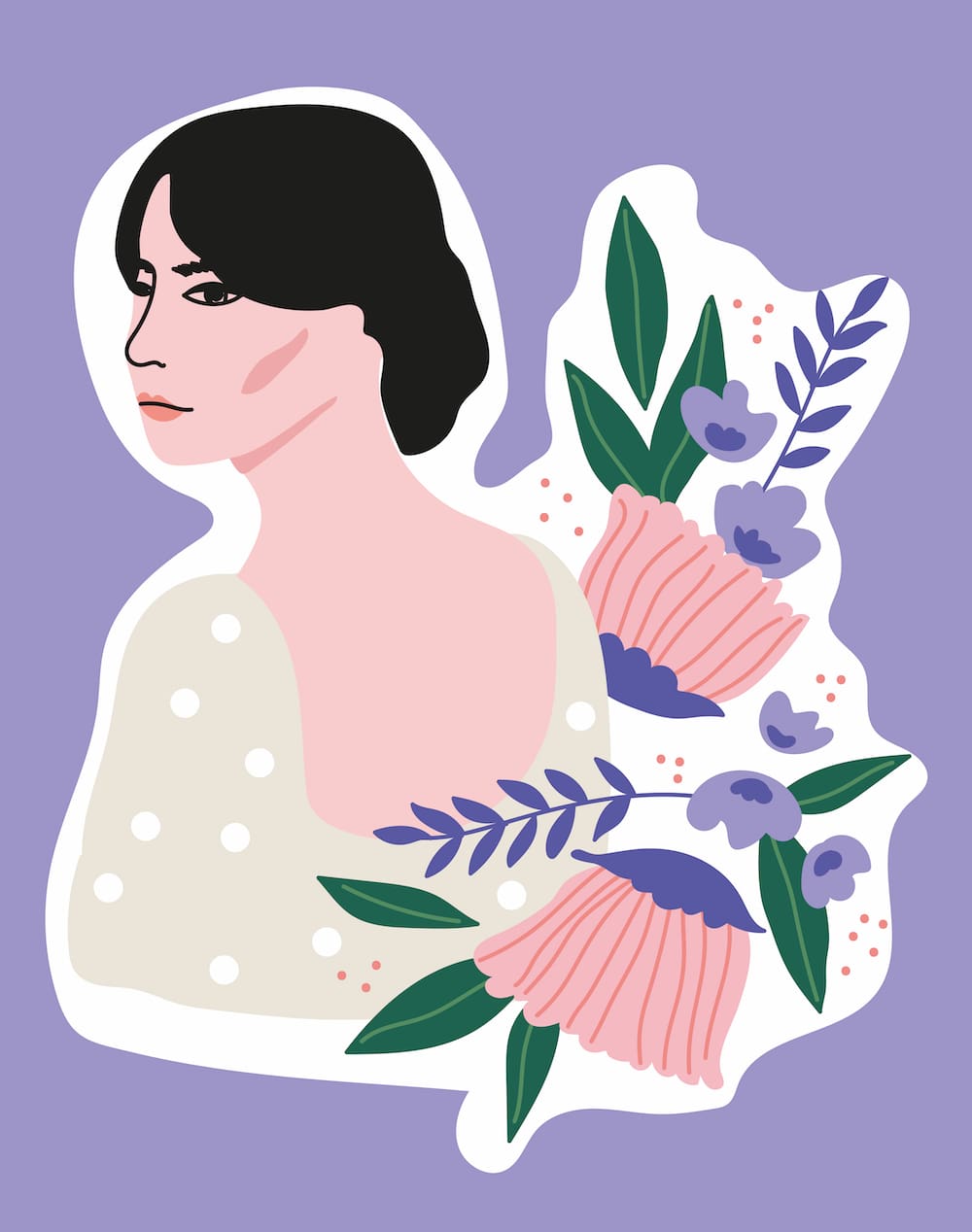 There are multiple diseases and health complications that can cause vaginal odor.
For example, trimethylaminuria is a condition in which you cannot break down a smelly substance, so it stays in your body and makes you smell fishy [7].
Less common causes of vaginal odor are rectovaginal fistula, which happens when a tear develops between the anus and vagina, and cancer. Sweating is also one of the many known side effects of hyperthyroidism.
Cervical and vaginal cancers, specifically, can make you smell, and treating the underlying condition might also get rid of vaginal odor.
Finally, people with diabetes may develop infections–and all their unpleasant symptoms–more easily than most, so they have to watch out for bacterial infections of the skin, among other places. Women with diabetes may also be vulnerable to yeast and bacterial infections [8].
10. Hormones & Hormonal Changes
Hormonal changes might affect your body and vaginal odors. This can occur during pregnancy, usually with vaginal discharge, and may be a sign of the other infections discussed above. If you find yourself why you can smell yourself through your pants while pregnant, you might have an increased sense of smell that makes it seem like you're smellier than you are.
Some people also experience changes in vaginal odor with menopause, which could be due to infections caused by an imbalance in vaginal microflora [9]. Menopause can also cause hot flashes that make you sweat and potentially stink [2].
Related: Sex After Menopause – Overcome These 3 Issues & Make It Orgasmic
How to Cure, Prevent, or Reduce Vaginal Odor – 7 Remedies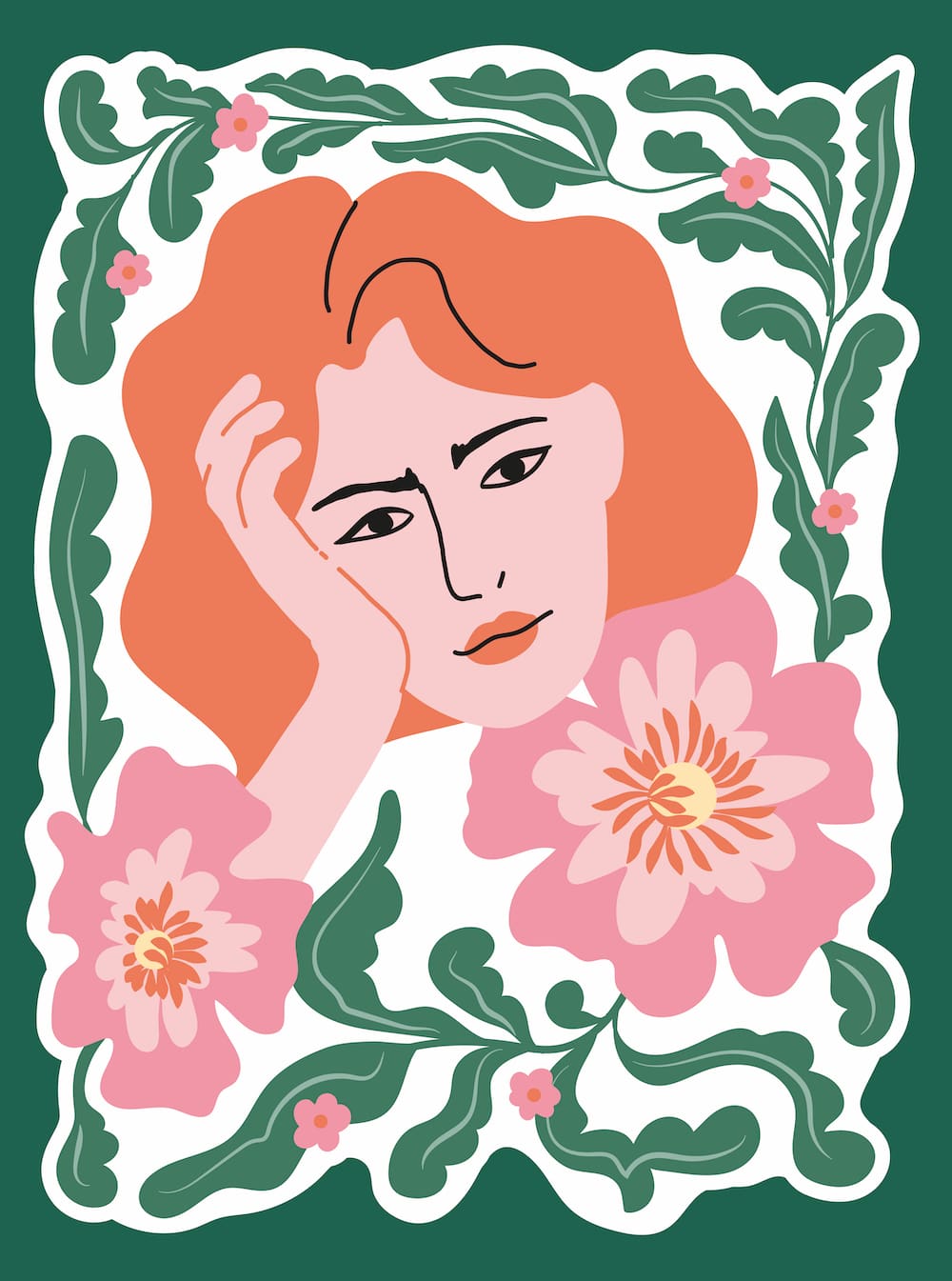 There isn't one surefire way to get rid of vaginal odor. It all depends on the cause…
1. Bathe Regularly
If sweat is the cause of your unpleasant vaginal odor, you can take several steps to reduce it.
Bathe frequently and make sure to dry completely before getting dressed.
Use wipes or a washcloth to wipe down if you cannot fully bathe.
Change out of sweaty clothes as fast as possible, even if it means switching underwear multiple times a day.
Use a body powder or similar product that absorbs sweat.
You may have to be more diligent during summer or when you exercise heavily because you're more likely to sweat and smell bad.
2. Use Antiperspirant and Deodorant
Aside from bating, antiperspirant and deodorant can help if you use them on your inner thighs and outside your labia majora. Many products have the properties of both, but they are different.
Antiperspirants block sweat glands to reduce sweat.
Deodorants acidify the skin to make it less welcoming to bacteria.
Applying an antiperspirant and/or deodorant to your inner thighs before bed can be more effective than in the morning because it gets to work while you sleep. Bonus: it might also reduce inner-thigh chafing!
3. Cleanse with Care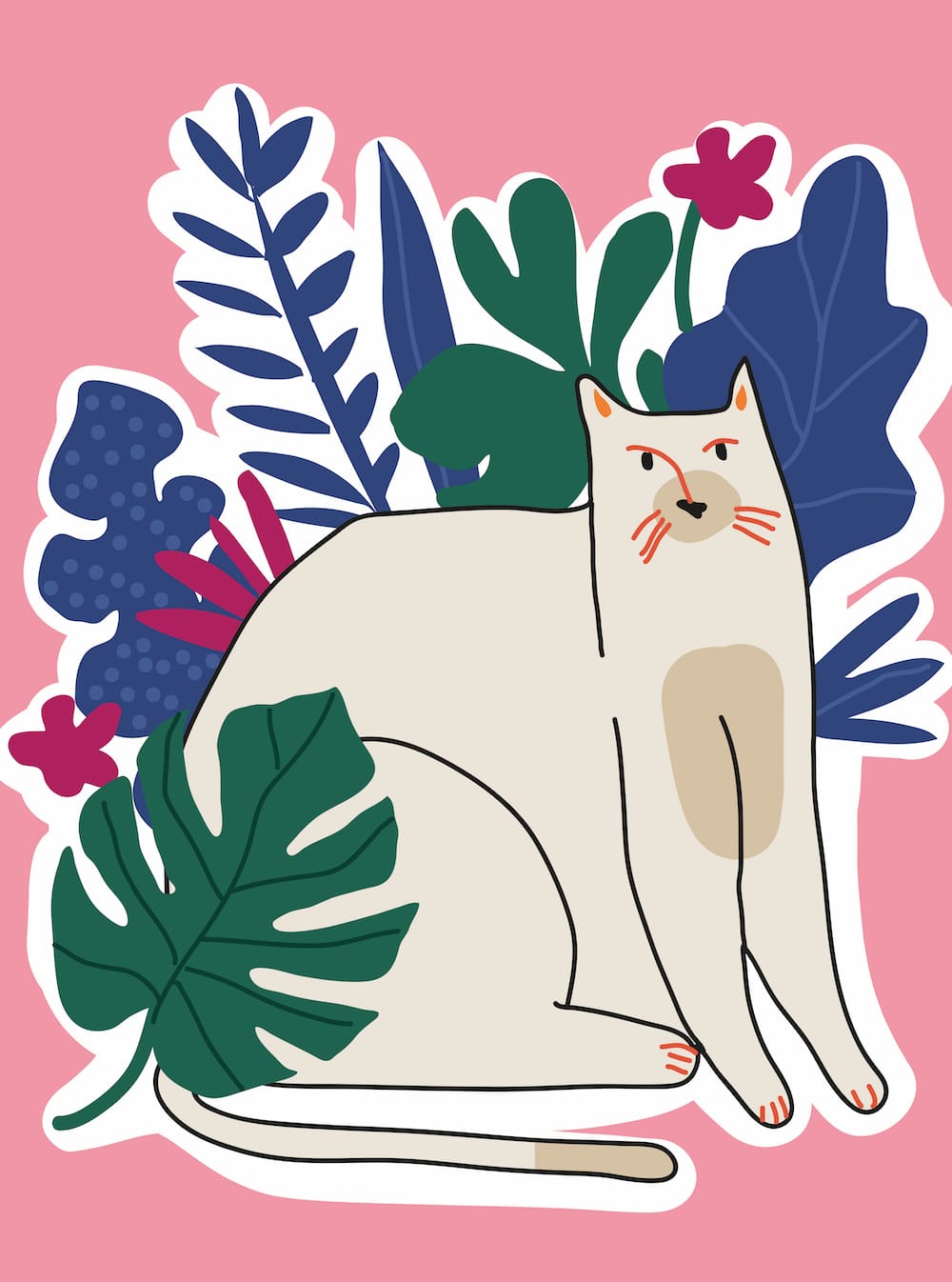 When it comes to washing the outer part of your genitals (the vulva), look for a gentle, non-scented product, as scents can be irritating. Dr. Jen Gunter, a gynecologist and author of The Vagina Bible, advises that you do not need to wash the inner lips (labia minora) at all and should not use anything but water if you do because it's made from the same sensitive tissue as inside your vagina [1].
Dr. Gunter explains that you can use products around your anus and outer lips and may need to clean more regularly if you struggle with urine or fecal leaking. Soap specifically can break down your body's protective barrier, so a gentle cleanser is your best option for cleaning these areas. In fact, you can use the same product for your face as you do your labia majora.
You have plenty of products to choose from, and many of them use marketing terms that are almost useless, which is why you can have a reaction even to something described as "gentle" or "natural." Here are a few guidelines from Dr. Gunter to help you choose a cleanser, but if you haven't noticed problems with your routine, you don't necessarily need to buy a new product.
Choose something without dyes or fragrances.
Aim for products with a pH between 5.3 and 5.6.
Of course, don't use anything that causes an irritating sensation.
Finally, be careful with wipes, which might make you feel clean but can be irritating. Consider using a gentle cleanser and wash cloth when possible or even installing a bidet to get squeaky clean after using the bathroom and stop vaginal odor. You can also purchase devices to help clean those hard-to-reach places in the shower or after using the toilet, which can help get rid of vaginal odor.
4. Adjust your Diet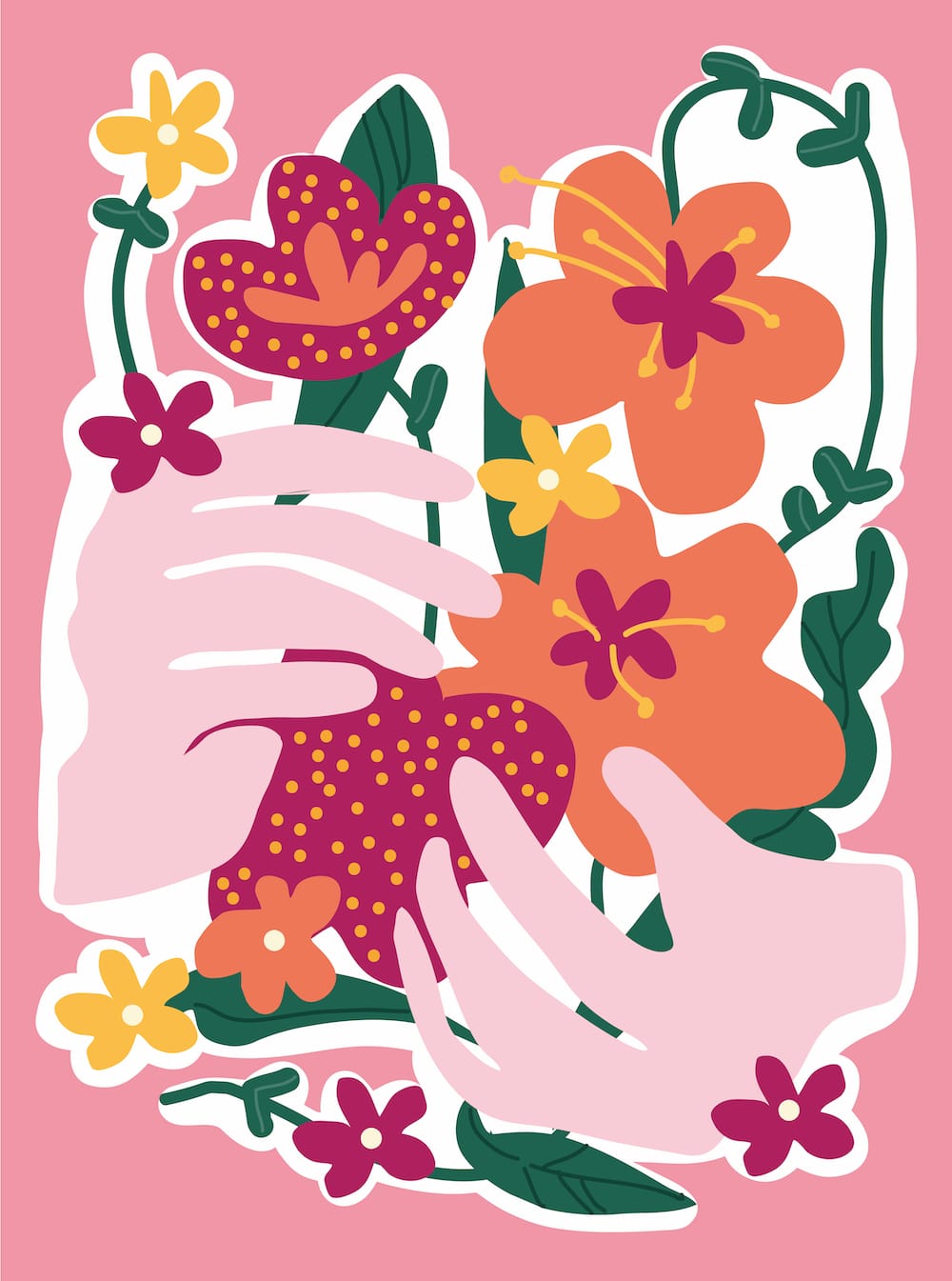 Diet doesn't have a direct connection to your vagina. But what you eat can impact your body and lead to different or strong odors. For example, caffeine, alcohol, and spicy foods are known to make you sweat more.
Garlic, onions, and asparagus all contain substances that can make you smell, although they will impact more than just your vaginal odor. Reducing or eliminating these foods may make you smell better overall and eliminate vaginal odor.
If your diet is high in sugar, it will leave your body when you pee. It's possible for that sugar to foster an overgrowth of yeast on your vulva that turns into a smell yeast infection, so cutting back on sugar isn't necessarily a bad idea for this and other reasons.
5. Drink Water
When you're dehydrated, your sweat can smell more pungent. This includes sweat from the apocrine glands in your labia majora. So drinking water might help with vaginal odor if sweat is the cause.
6. Maintain a Healthy Weight
Being overweight can contribute to body odors, including vaginal odor, by causing you to sweat more and potentially making it more difficult to clean yourself properly. So maintaining a healthy weight might help.
7. Use Condoms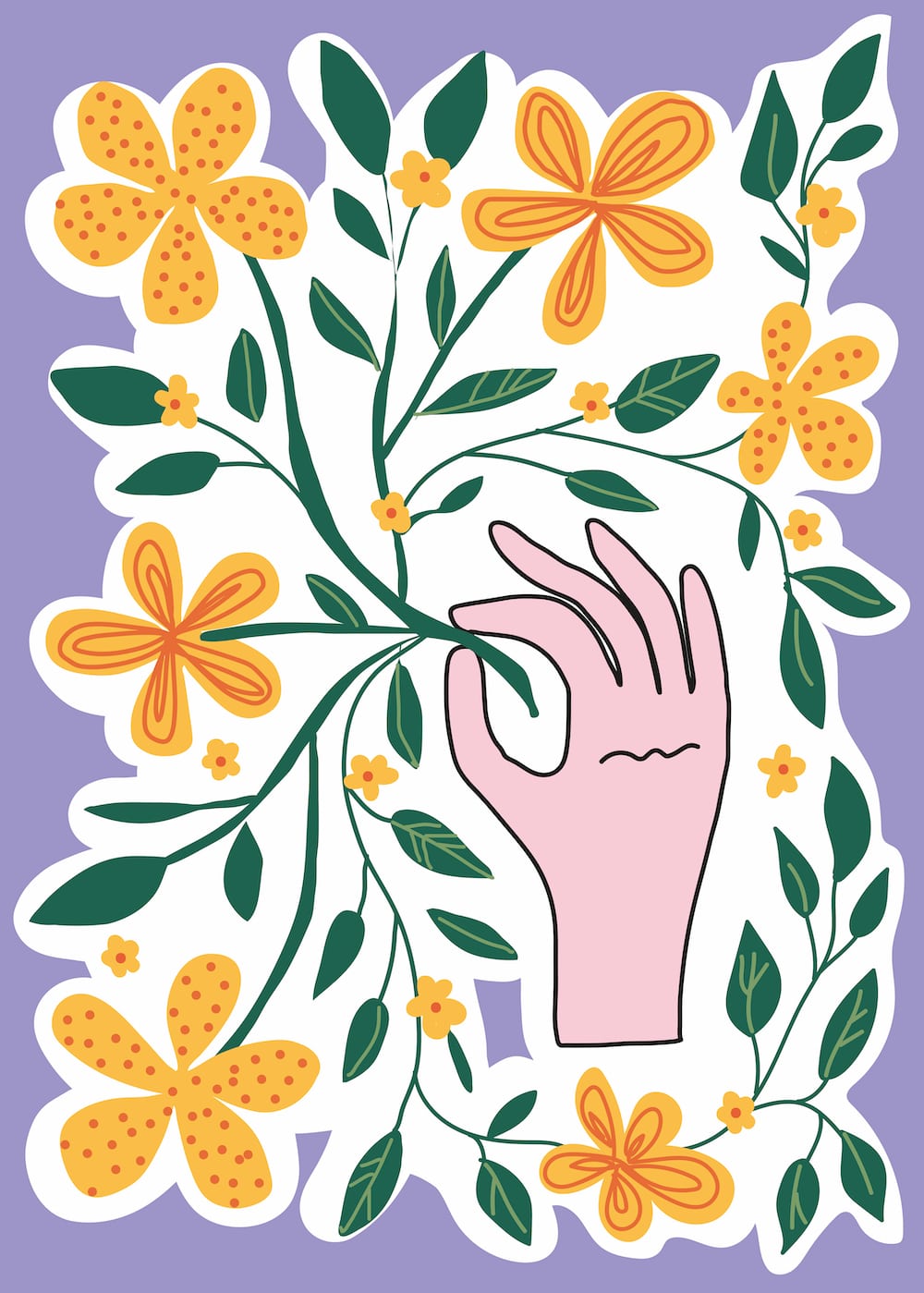 If the smell seems to be worse when your partner's semen enters your body, it might be worth trying condoms, even if you don't need them for contraception. Latex condoms have a particular smell of their own, and some women report condoms causing a scent like chlorine or bleach, but non-latex options, including the internal condom, do exist.
7 Remedies with No Proof
Unfortunately, most home remedies for vaginal odor won't do you much good. They might actually cause other problems, even if they eliminate vaginal odor.
1. Eating Fruit
Eating fruit will not make you smell or taste any better because it absorbs into the bloodstream, and very little of that fluid comes in contact with the vagina [1].
2. Supplements
There are plenty of supplements for vaginal health on the market. We couldn't find any research that says these products are effective at getting rid of vaginal odor or otherwise keeping your vagina healthy.
We hypothesize that this is for the same reason that eating fruit doesn't do anything: the components don't make it from your digestive system to your vagina.
3. Douching
Douching may cover up your vagina's natural musk, but it will not eliminate any smells and can actually lead to odor-causing infections. Similarly, perfumes will cover up odor to varying degrees but will not solve the root issue.
Along the same lines, you do not need a special "feminine wash" to get rid of vaginal odor. As we mentioned above, a non-irritating cleanser should do the trick.
4. Cotton Underwear
We've certainly all heard that we should only choose underwear and bottoms made from natural cotton because it's breathable, unlike underwear made from synthetic materials (usually polyester or nylon). Similarly, plenty of advice mentions wearing loose clothing. However…
There isn't strong research to back this up.
What's most important is to choose well-fitting clothing, including underwear, that does not chafe or irritate the skin. Look for cotton lining in the crotch to absorb discharge better and stop vaginal odor. Change your underwear regularly to avoid odor.
For some people, wearing few layers or no underwear at all might help with vaginal odor. You can also sleep naked if you feel like this helps reduce odor by letting your vulva breathe at night.
5. Peeing After Sex
Who hasn't heard that peeing after sex can help prevent UTIs? But research isn't clear-cut. You can find studies that find peeing after sex helps present UTIs, has no connection to UTIs and is associated with them. Until someone does a meta-analysis of research, no strong consensus exists.
Whether peeing after sex presents UTIs, odor often isn't usually a symptom of a UTI, so this advice might not apply here.
It looks like you don't need to rush to the bathroom after sex. Still, if you can't break yourself from this habit, it isn't likely to be harmful if you don't struggle with UTIs.
6. Probiotics
Probiotics might help improve vaginal odor if it's specifically due to an infection. They can also be helpful if you have recurring infections. Keep in mind that a lot of research into probiotics for vaginal health has focused on probiotics administered directly to the vagina, not oral probiotics [10]. You'll probably notice that most probiotics sold for vaginal health are supplements taken orally.
At-home remedies will not help if you are treating the wrong infection (although you will find tests to take at home), so seeking medical help can verify whether you have a bacterial, yeast, or other infection and ensure you're taking the right treatment for your vaginal odor.
7. Boric Acid
Routinely taking boric acid can do more harm than good. While boric acid may help with vaginal odor and some infections, it is because it is harmful to cells. While it kills unhealthy bacteria or yeast, boric acid also arms your vaginal cells, leading to irritation.
Because of this, consider boric acid a last resort that you should only use under medical supervision to get rid of that fishy smell.
When to Talk with a Healthcare Professional
You should talk to your doctor any time you experience a sudden change in vaginal odor, especially if it comes with unusual or smelly discharge (other than the white or clear discharge that happens throughout your cycle), fever, or pain, itching, or other discomforts.
Furthermore, if excessive sweating is causing your vagina to smell or other bodily funk, a doctor may be able to help.
If you are worried whether your natural odor is normal or not, you can ask your OBGYN. You might find out that you don't need to fix your vaginal odor because it's completely normal.
Your doctor can prescribe antibiotics or another treatment to get rid of smelly discharge and other side effects if you have an infection.
Now that you know the difference between normal and unhealthy vaginal odors, you can hopefully breathe a sigh of relief. Chances are, nothing is wrong, and you have little to worry about. But you know what to look for and do if you develop the type of vaginal odor that means something is wrong.
Orgasm Every Time. Easily. Here's How...
I want to tell you about my friend Karen.
Karen came to me one day. She was hysterical.
She told me that her marriage was falling apart because she and her husband didn't have satisfying sex.
Every time they were intimate, Karen was faking her orgasms. It turns out she couldn't orgasm during sex.
In fact...
She never had an orgasm in her entire life. Not one!
This left her feeling embarrassed and ashamed. And...
She completely hid this from her husband. Thankfully...
It turns out that there is a way for any woman to orgasm. Easily. And have multiple vaginal and full body orgasms during sex and masturbation.
After I shared the simple process with Karen, she could barely come to terms with how...
Quickly and dramatically her sex life changed.
We met up a few months later and...
She would not stop talking about it,
"I thought I was one of those women who couldn't orgasm. I used to think I was 'broken' and 'unfixable.' This saved my sex life, and that saved my marriage."
Even if you currently struggle to orgasm during sex or when masturbating, this process will also work for you.
And best of all, you don't need to do anything weird or uncomfortable to start having the best orgasms and sex of your life.