The Jugghead position is probably the craziest looking love making position that you'll find in the Bad Girls Bible even though performing it is not that difficult.
Setting yourselves in the Jugghead position is fairly straight forward. You are going to need to use either a couch or a bed to perform it. Your man needs to set himself up first. He needs to lie down beside the bed/couch with his back on the floor.
Side note: If you are currently struggling to orgasm during sex or masturbation, then you may want to learn about the Easy Orgasm Solution. It will teach you how to have multiple vaginal and full body orgasms during sex and masturbation. It works even if you currently struggle to orgasm during sex or when masturbating. You can find out more here.
He then needs to put his legs up on the sofa/bed. You now need to position yourself above him on all fours with one arm and one leg on either side of him. Your man then needs to lift his crotch and lower back off the floor and then start penetrating you, while you thrust back onto him.
What The Girl Does In The Jugghead Position
When you are in the Jugghead position, you have a choice:
1) You can be quite active and push back on to your man with each thrust or
2) You can stay relatively still and just let him fuck you, but you'll find that your man only has a limited range of motion when he's in the Jugghead position.
Obviously, you can do other things as well, like kissing your man or rubbing your clit to help you orgasm or even fingering yourself if you are having anal sex with your man. You're also free to talk dirty to him.
If you want to give your man back-arching, toe-curling, screaming orgasms that will keep him sexually addicted to you, then you'll find them in my private and discreet newsletter. You'll also learn the 5 dangerous & "dumb" sex mistakes that turn him off and how to avoid them. Get it here.
What The Guy Does In The Jugghead Position
The first time your man is in the Jugghead position, he will find it fairly awkward and even a little weird. So it may take him a while to get used to it. Once he is comfortable, then he can start thrusting into you. Other than thrusting into you, your man is not in a position to do much else. If he likes, then he can use his hands to massage your breasts, but that's about it.
He might find that thrusting from beneath you feels like sexercise. More on this here.
Things To Consider When Performing The Jugghead Position
The Jugghead position certainly looks awkward, but it's not that hard to perform. I have been able to get some feedback from students who have tried it. Here is what they have had to say
The bed/sofa that you try the Jugghead on needs to have space underneath it to put your legs, otherwise you will have to squat right down to do it with your man.
The Jugghead doesn't allow for many variations. You and your man will both find that you can't change your positioning that easily to change the angle of entry.
Anal sex is possible in the Jugghead position.
You can use the Jugghead for performing the 69 with your man. You just need turn around so that your vagina is above his mouth and your mouth is above his penis.
Similar Positions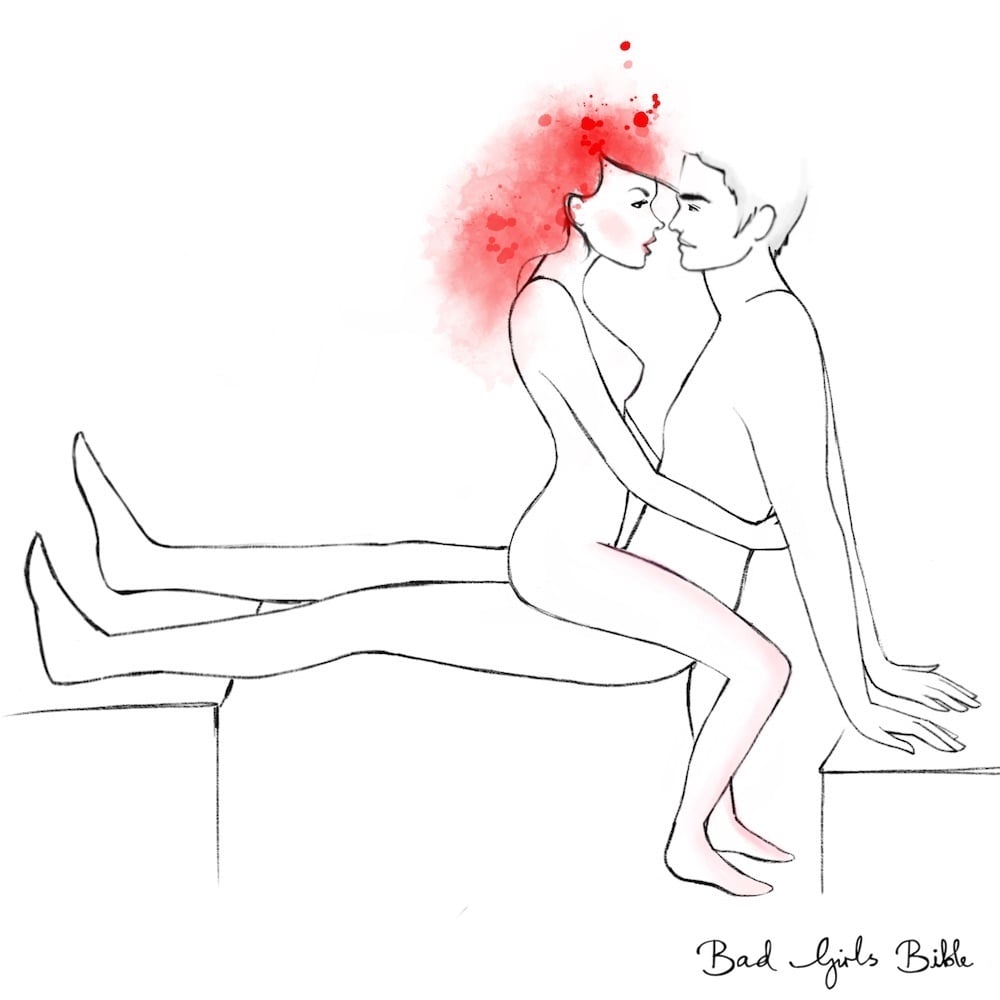 A sex pose in which your man supports himself between two chairs.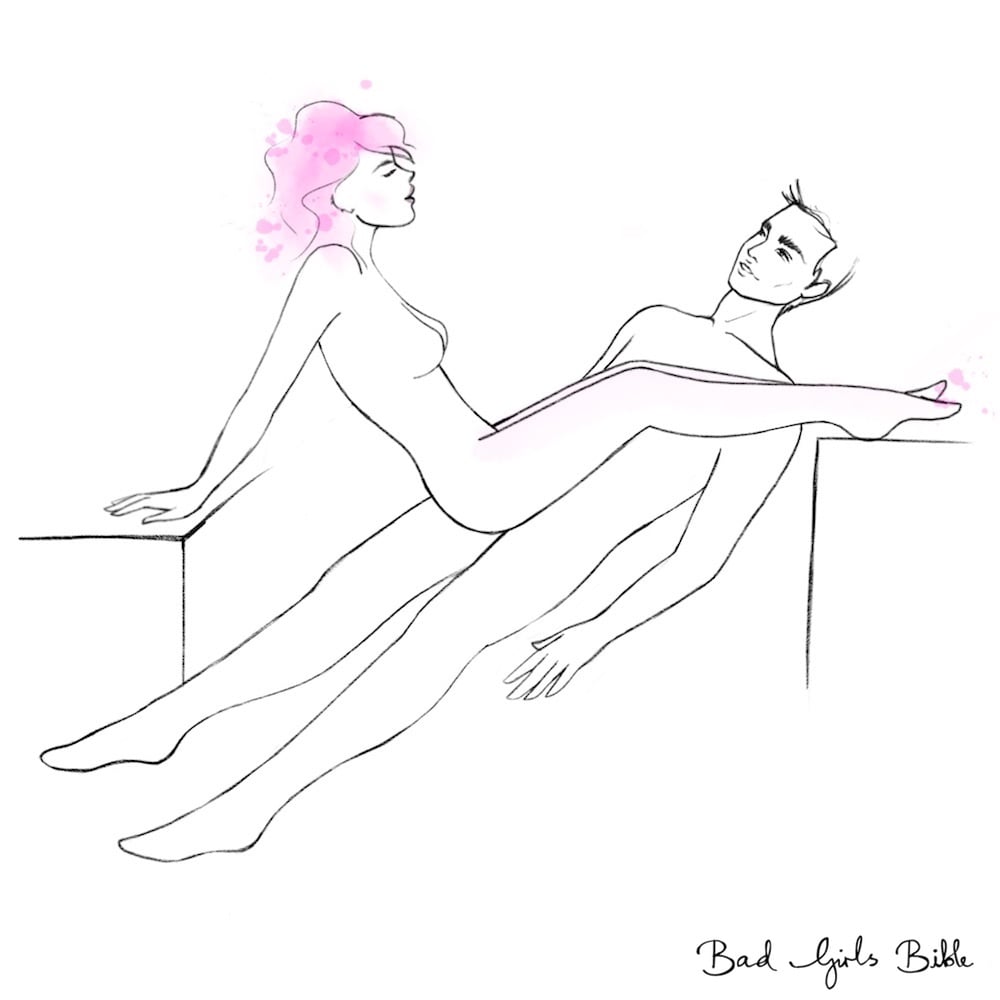 You're the one who rests on two pieces of furniture over your man.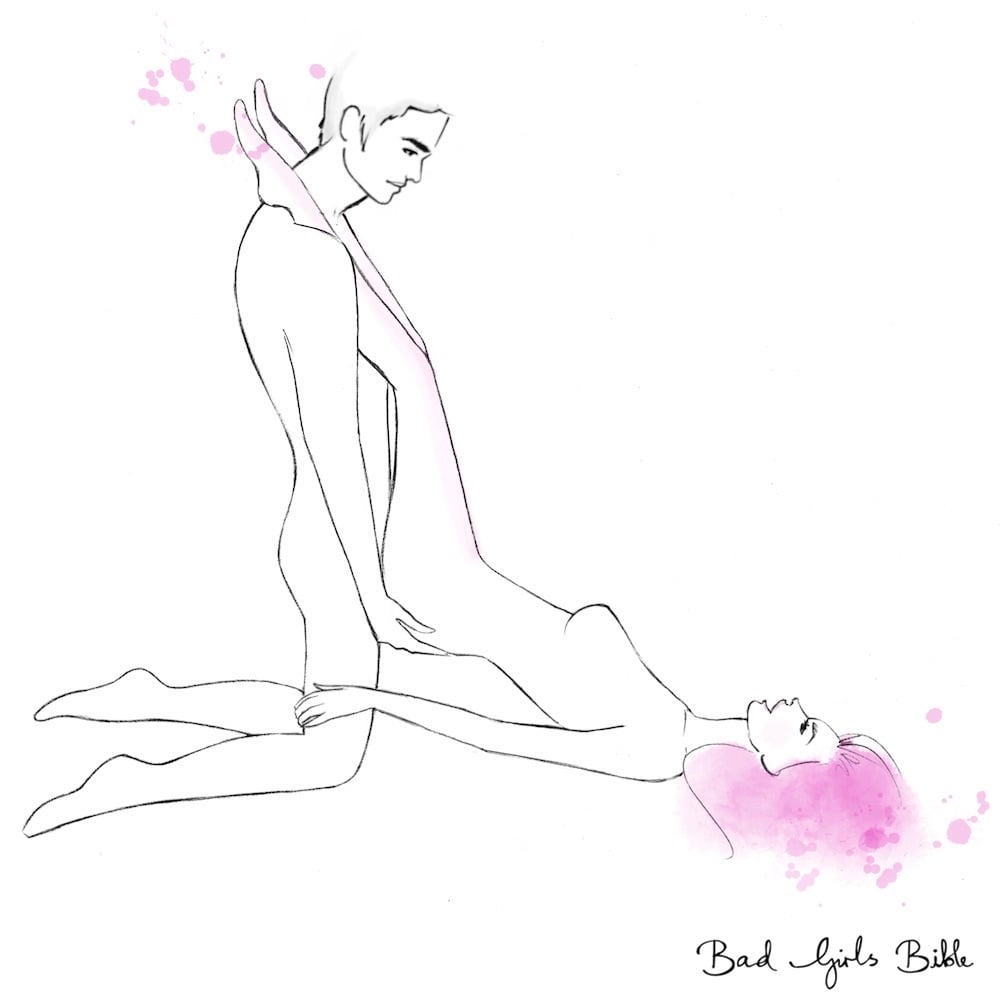 You take a similar position as your man with his body supporting your legs for maximum G-spot stimulation.
If you like riding your man, check out more positions like this.
Sean's Thoughts On The Jugghead Sex Position
The Jugghead position is not one of my favorites, but I don't hate it either. It's good fun to use it every once in a while to spice things up in the bedroom and prevent things from getting boring. But don't just listen to me before deciding to try the Jugghead position. You need to experiment yourself and try it out before deciding whether or not it's for you.
Orgasm Every Time. Easily. Here's How...
I want to tell you about my friend Karen.
Karen came to me one day. She was hysterical.
She told me that her marriage was falling apart because she and her husband didn't have satisfying sex.
Every time they were intimate, Karen was faking her orgasms. It turns out she couldn't orgasm during sex.
In fact...
She never had an orgasm in her entire life. Not one!
This left her feeling embarrassed and ashamed. And...
She completely hid this from her husband. Thankfully...
It turns out that there is a way for any woman to orgasm. Easily. And have multiple vaginal and full body orgasms during sex and masturbation.
It's called the Easy Orgasm Solution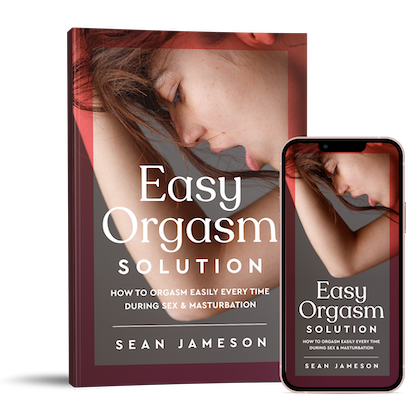 I shared it with Karen.
After she followed the simple process outlined in the course, she could barely come to terms with how...
Quickly and dramatically her sex life changed.
We met up a few months later and...
She would not stop talking about it,
"I thought I was one of those women who couldn't orgasm. I used to think I was 'broken' and 'unfixable.' This saved my sex life, and that saved my marriage."
Even if you currently struggle to orgasm during sex or when masturbating, the Easy Orgasm Solution process will also work for you.
And best of all, you don't need to do anything weird or uncomfortable to start having the best orgasms and sex of your life.