Why bother learning how to have great sex with a guy if you don't know how to enjoy yourself? That's what the Bad Girl's Bible is all about, enjoying yourself and having great sex.
By the way, if you just came here looking for my famous tutorial video on how to talk dirty to your man to build sexual tension, turn him on and keep him thinking about you, then you can watch it here.
It's not actually that hard to finger yourself. But if you want to do it right and have very powerful orgasms then this guide will help you a lot. While I teach slight different techniques on pleasing yourself in the masturbatation article and the section on teaching yourself how to relax and cum, this tutorial will show you how to gain maximum pleasure from penetrating yourself with your fingers.
Before You Start – Getting In The Mood
Before you even start fingering yourself, you need to do a little preparation so that you really enjoy it. The most important thing to do is to make sure that you are somewhere that you feel comfortable and relaxed. A great place is your bedroom or on a sofa in a place where you won't get disturbed. This will make it easier to reach orgasm without having to worry about someone walking in on you.
Everybody has different things that will help them get in the mood. For you it might be dimming the lights and playing some music. For others it may be something else. Here are some of the most popular things you can do to help you get in the mood:
Burn some incense
Light some candles
Wear something sexy
Watch pornography (yes, some girls do enjoy it)
Massage yourself first
There are lots of other things that will help you to get in the mood that I haven't mentioned. The important thing to do is what you enjoy. Don't just follow my advice blindly.
How To Finger Yourself
Once you are set up and in the mood, it's time to start fingering yourself. Start by lowering your hand from your breasts, down to over your stomach until you can feel your clitoris which is located outside your vagina and just above it. Below your clit, using just one finger, you will be able to feel fleshy folds of skin on either side of your vagina. These are your labia.
To be scientific about it, the outer fold on each side is called the labia majora which is much bigger, while the inner fold of skin is called the labia minora and is much thinner and 'loose'
Using your single finger, start to slowly rub these. Using a gentle circular motion is best. You will find that as you rub you labia, you will naturally start to get wet. This wetness will act as a natural lubricant on your finger. As your finger gets covered in this natural lubricant, start to slowly press the tip of it in and out of your vagina to check how it feels. As you push your finger in and out, it will get covered in more and more of this lubricant, allowing you to easily slide your finger deeper and deeper into your vagina.
When you are fingering yourself, it's not a case of going as deep as possible. It's doing what feels best. But if you have never fingered yourself before, then it's a good idea to experiment with how deep you like it.
Fingering Your G-Spot
As you push your finger in and out or your vagina, you'll notice that pressing up against certain parts of your vagina feels really good. If you have slid your hand down your stomach and then started to finger yourself, try curling your finger(s) backwards so that you are pressing against the upper wall of your vagina with your finger tips. This is where your G-Spot is located. You'll know it when you press and rub it because it feels like the back of your palate in your mouth or a raspberry. In other words, it feels soft with tiny lumps. Try concentrating on the G-Spot for some really intense orgasms.
The picture below features a man's handing fingering a woman. You can see his thumb stimulating her clitoris. His first 2 fingers are inside her vagina, fingering her. The tips of these 2 fingers are stimulating her G-Spot.
Notice how the G-Spot is right beside the bladder. A problem this often causes is the feeling that you need to pee when you stimulate your G-Spot. So if you feel the need to pee every time you finger yourself and stimulate your G-Spot, then don't worry, it's perfectly normal.
Awesome Fingering Technique #1
If you slowly build up to fingering your G-Spot, by first concentrating on your clitoris (like I explain in my article about masturbating) and then after 5-20 mins of this you move onto your G-Spot, you'll find that your G-Spot is more engorged (bigger) and more pleasurable than usual leading to more intense and body shaking orgasms.
Awesome Fingering Technique #2
When you are fingering yourself, your arm will be on your stomach. A part of your hand will be very close your your clitoris. By pulling your arm slightly backwards, while keeping your fingers inside, you will be able to bring part of your hand into direct contact with your clit. By doing this, you can rub both your G-Spot and your clit at the same time, leading to some really fantastic orgasms if you do it right.
Awesome Fingering Technique #3
Another way to finger yourself is from behind. Put your hand down your lower back, over your anus and then into your vagina. Once you enter your vagina, if you curl your finger backwards, this time you will be stimulating the opposite side of your vagina to your G-Spot. Some of my students have reported this to feel incredibly pleasurable.
Final Words On Fingering Yourself
That's all there is too it. Fingering yourself is incredibly straightforward. While I have gotten great feedback from those who have tried my 3 techniques above, I strongly encourage you to explore and try to find your own favorite techniques for pleasuring yourself with your fingers.
If you enjoyed learning how to finger yourself, but would like to learn more about how to please and sexually satisfy your man, then you may be interested in using all 3 of the techniques in this powerful blow job tutorial video. Enjoy!
The Dirty Talking Video…A Step-By-Step Guide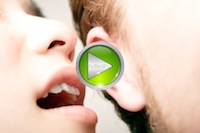 If you are interested in learning more about how to talk dirty to your man, then you should check out 
this free presentation
 I just recorded. It will teach you everything you need to know about talking dirty to your man. 
Click Here To Watch It Now.
Free Bad Girls Bible Membership Access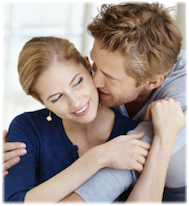 Inside you will learn:

> 3 Killer Blowjob Techniques to give your man and incredible blowjob.
> 9 Dirty Talk Examples that will blow your man's mind.
> I will show you 4 Weird Sex Tips that will help to make him addicted to you.
> And much, much more...