As a woman, you'll find many sex toys created to enhance your pleasure, whether you're going solo or with a partner. One such option is the cock ring, which can provide additional stimulation to both you and your partner. Your partner can also use it alone to heighten sensation during his solo sessions.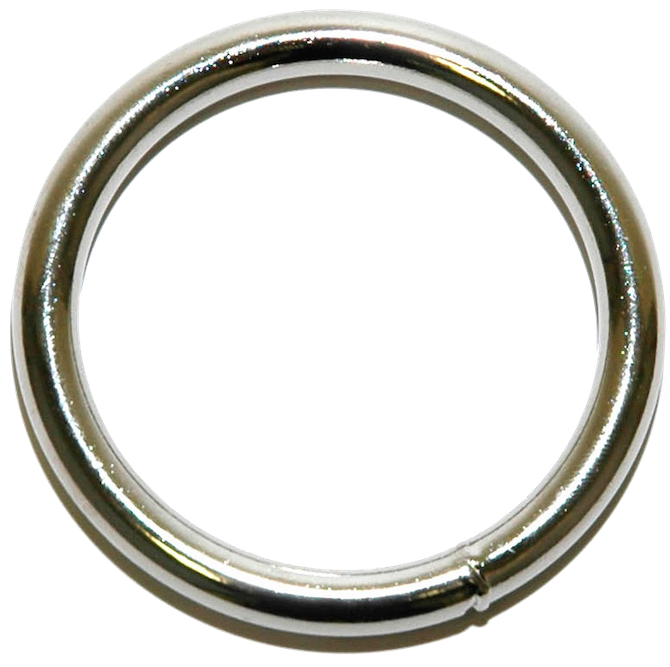 Using a Cock Ring for His and Her Pleasure
There are generally two uses for cock rings: to prolong orgasm and to increase the girth of a penis.
This is accomplished by either pulling the balls away from the body by wearing the ring around both the shaft and balls or by preventing the blood from leaving the penis by wearing the cock ring around just the base of the penis. Restricting blood from leaving the penis can help to achieve a stronger erection more quickly, which makes cock rings a great option in addition to or instead of medication that's intended to aid erections.
This is also great for you, of course, because your partner's erection remains harder for longer, and he might even feel larger to you. Cock rings with vibrators or protrusions that extend toward your clit can also heighten external sensation for you. More clit stimulation techniques here. A cock ring is typically a small circle, but other design options exist.
For example, you might see cock rings in "Figure 8" shapes that separately encircle the shaft of your partner's penis and balls. Each compartment has a separate function. You may even be able to fit a vibrator through one compartment for additional stimulation. There are also adjustable cock rings that are loops that can be used in either configuration.
Many men experience more intense orgasms when wearing a cock ring around both their cock and balls.
One technique that enables men to experience orgasm without ejaculation involves pulling the balls away from the body right before orgasm, and cock rings can imitate this. Although your man might not become multi-orgasmic because of a cock ring, he might experience better orgasms (more tips on pleasuring your man here).
Plus you can even try this techniques on your man when you are just giving him a hand job (tips here) or blow job (tips here).
However, he might simply wear a cock ring because you enjoy it rather than his own personal pleasure. You can test whether your partner might enjoy a cock ring by placing your fingers firmly around the base of his penis during sex.
What About Cock Rings That Vibrate?
Sex toy makers don't just make basic cock rings. They've developed penis rings to stimulate both partners by adding vibration.
A small vibrator attached to a cock ring can be pleasurable when worn in certain positions, including missionary and cowgirl. You can also turn the cock ring around so that it will stimulate your clit during doggy style. These cock rings are made of stretchy, elastic material and use a small vibrator. Although some rechargeable cock rings are available, most use small batteries.
This produces a small and buzzy vibration that not every woman – or her partner – likes, but you might find it enjoyable if you need more stimulation than simply having your man rub against you. Some vibrating cock rings have multiple modes, but some of them only have a single setting.
Other variations include cock rings that have two vibrating bullets across from each other to stimulate your clitoris and his perineum, the space between his balls and anus. These usually only work during positions like missionary…Speaking of sex positions, you can find over 100 more here.
You can even find vibrating cock rings at the local drug store made from condom manufacturers. These are typically made for single-use only and will permanently die once their initial charge runs out. These are affordable and great to test out whether a cock ring is for you, but you'll want to upgrade to a reusable penis ring if you find that you do like the sensation.
When choosing a vibrating cock ring, the same material considerations count (see below). However, size and shape of the vibrator can also change your experience.
A small vibrator that runs parallel to the ring may not reach your clit. Vibrating cock rings with a perpendicular vibrator or one that's surrounded by a soft animal or stimulating shape extend further to provide more direct clitoral contact. Remember that a cock ring might not come into contact with your clit as your partner pulls away when thrusting.
What Are Cock Rings Made Of?
Cock rings are made from a variety of materials, including those that are stretchy and those that are rigid. What a cock ring is made of can effect the sensation and whether or not you like it.
Stretchy materials such as silicone, rubber/PVC and elastomer are more forgiving, and your partner might be able to wear the same ring in both configurations.
It's a good idea to choose a stretchy ring for your first time because it's adjustable. When it comes to these materials, silicone is the safest because it's nonporous. You can sterilize silicone cock rings via bleaching and boiling so you're not transmitting diseases or infections between partners or uses. PVC "jelly" cock rings are porous which means they have tiny holes and can collect bacteria no matter how well you clean them.
Furthermore, these are more likely to break down chemically, leaching chemicals and eventually falling apart. What about more rigid cock rings… Typically wood, metal, stone and glass cock rings are better for more experienced users. There is no stretching, so you'll have to measure exactly.
You don't want to use a cock ring that's too small because it can cut off circulation, potentially destroying your penis. Metal and glass will both warm to body temperature and can be warmed with water. Wood isn't naturally as cold as glass or metal from the start and is available in different varieties to suit your aesthetic senses.
Metal penis rings are also available in different colors. There are a few other material options, and some of these are available with different designs. For example, you'll find leather cock rings that attach with a snap, and some of those extend down the shaft of the penis with multiple straps in what is known as a "cage" or "sheath" consideration.
Safety Considerations
Cock rings aren't intended to be worn for the long-term.
Most cock rings will come with warnings not to wear more than twenty minutes at a time, so consider them intended for a single sex or BDSM session.
Remove a cock ring immediately if your partner begins feeling any discomfort or numbness.
Fit is very important with a cock ring. You want it to be snug enough to stay in place and provide the necessary stimulation without being uncomfortable. Because there are two ways to wear a cock ring, you'll need to measure them separately. Obviously, a larger cock ring is necessary to fit about the cock and balls, while a cock ring with a smaller circumference works better when worn only around the shaft.
Obviously a ring that's too small will be uncomfortable and can possibly become stuck. This is why it's important to measure the girth of your partner's penis when erect for sizing. You'll put on a cock ring when he's become erect.
If he's too soft, the ring might come off, but it might be impossible to get it on once he's erect. You can make application and removal of a cock ring easier by using a bit of lube, but you don't want to use too much because it might not stay in place. What a cock ring is to you might differ from the next couple. Sex is a personal experience that varies, so one partner may love wearing a cock ring while another might find them awkward or uncomfortable.