The Bulldog sex position is very similar in a lot of ways to regular Doggy Style. However, you will see when you try it that the Bulldog position puts you in an even more submissive position than during Doggy Style sex. No wonder it's one of the best-loved sex positions from our love making positions guide.
To perform the Bulldog, you need to first get down on all fours, on your hands and knees. Next you need to bring both of your legs together. Your man then enters you from behind in a slight squatting position. He places his feet outside of your legs, and he can put his hands on your waist or your shoulders to steady himself.
What The Girl Does In The Bulldog Position
When you are in the Bulldog position, you are going to be quite passive for the most part. So this means that you don't have to do anything. But if you like, you can push yourself back onto your man to make each thrust from him feel more powerful. The tighter you keep your legs together, the tighter you will feel for your man and the larger he will feel. This is great if he needs to compensate for a smaller penis.
If you are having anal sex with your guy, then you can try opening your legs a little bit and putting your hand down there to start masturbating or fingering yourself, while he is thrusting.
What The Guy Does In The Bulldog Position
Your man will practically be doing all of the hard work when performing the Bulldog. He will be squatting right over your butt and thrusting in and out. But because of the position he is in, he can very easily change his angle of entry. This can work well if you give him feedback so he can find something that you both enjoy.
If you want more passionate or even rougher sex with your man, then he can grab hold of your hips, your shoulders or even your hair and pull you into him as he is thrusting. Doing this is also perfect for when you like your man being more dominant while you take on a more submissive role. While having sex in this position, you can rest on your shoulders and chest if you find that your hands are getting tired. This turns the Bulldog into something more like the Leapfrog position, though.
Things To Consider When Performing The Bulldog Sex Position
I have discussed the Bulldog with some students and have gotten some interesting feedback which will hopefully give you some useful insight into performing the Bulldog, so you get the most out of it:
Related: If you want to give your man back-arching, toe-curling, screaming orgasms that will keep him sexually addicted to you, then you'll find them in my private and discreet newsletter. You'll also learn the 5 dangerous & "dumb" sex mistakes that turn him off and how to avoid them. Get it here.
This is a great position for your man to feel dominant in, but make sure your passionate sex doesn't become too hard to be comfortable and enjoyable.
It doesn't necessarily have to be a dominant/submissive position. Your man can thrust very gently and massage your back with his hands at the same time if you want it to be more intimate. Tips for giving a good massage.
Make sure to keep good communication with your partner to let him know what you are enjoying and what he could do better (e.g. lean forwards/backwards, thrust faster/slower, etc.)
Similar Positions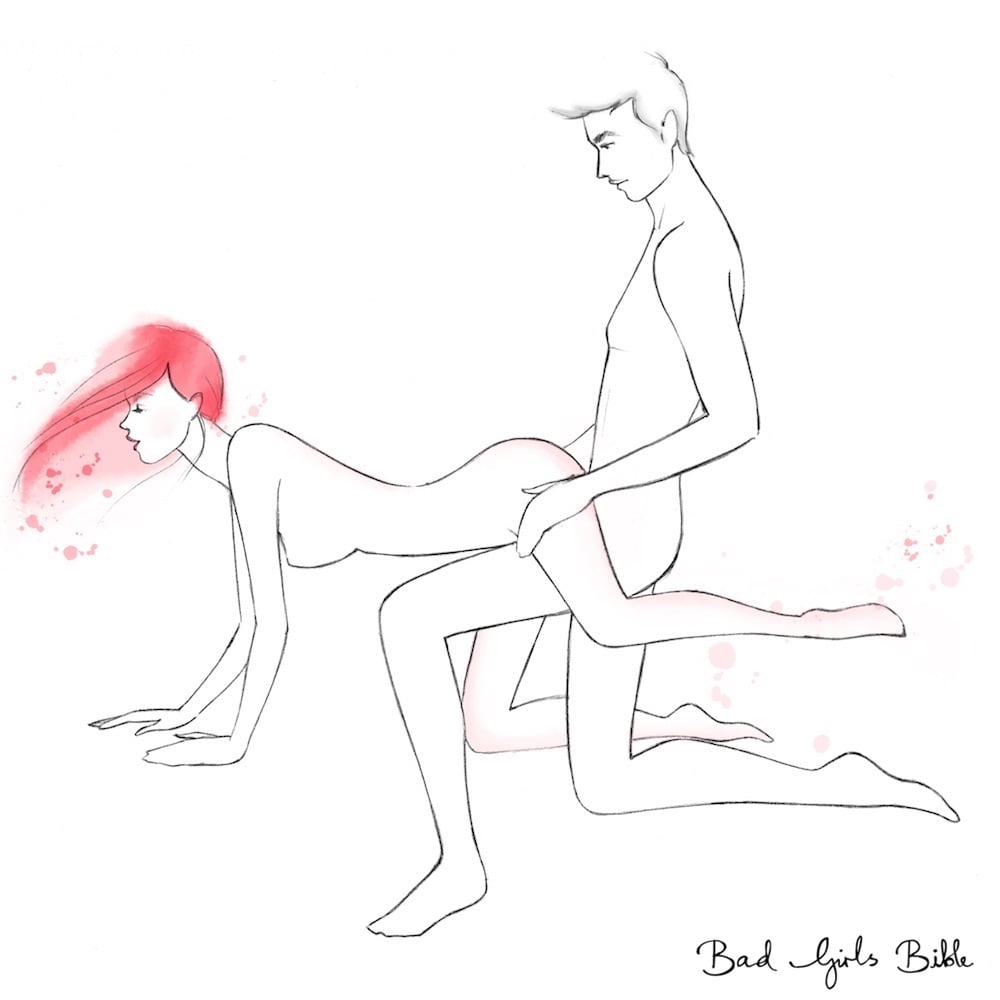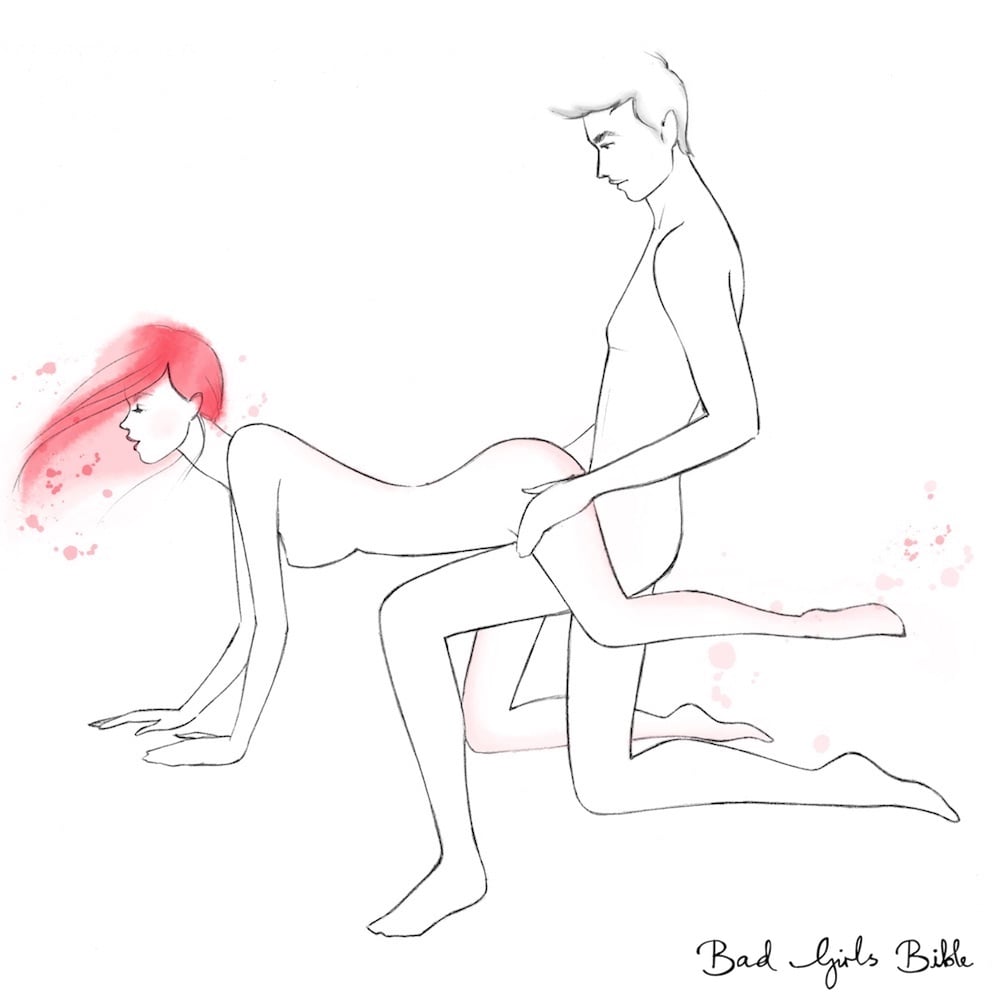 In this position, your man kneels more than he squats, and you drape a leg over his thigh.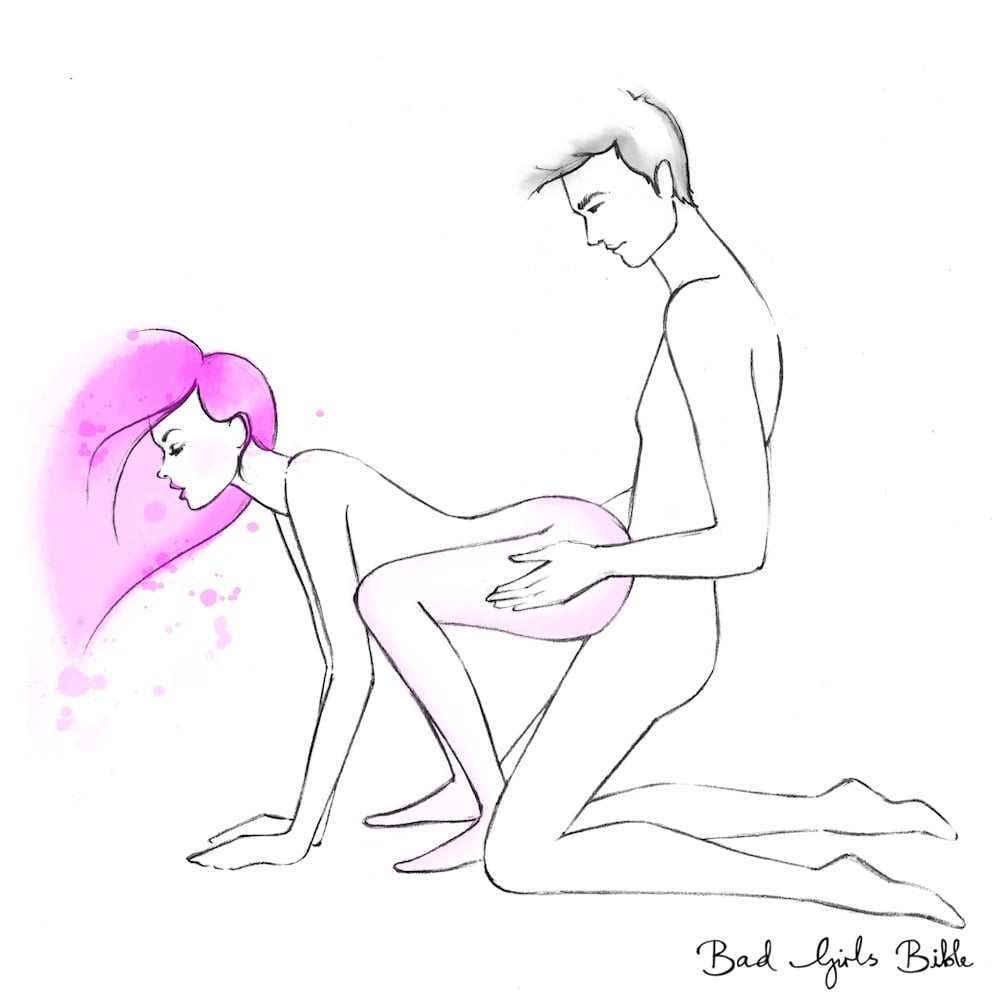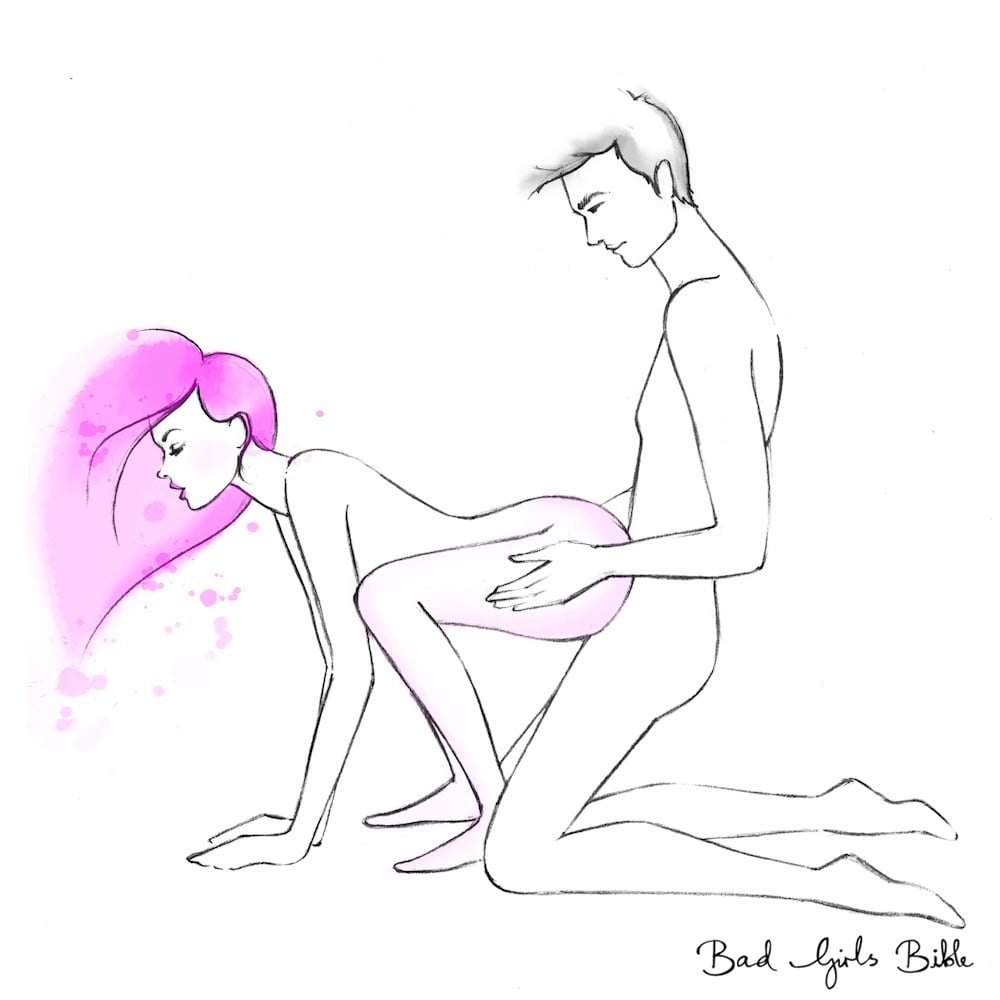 You squat and he kneels in this doggy style variation.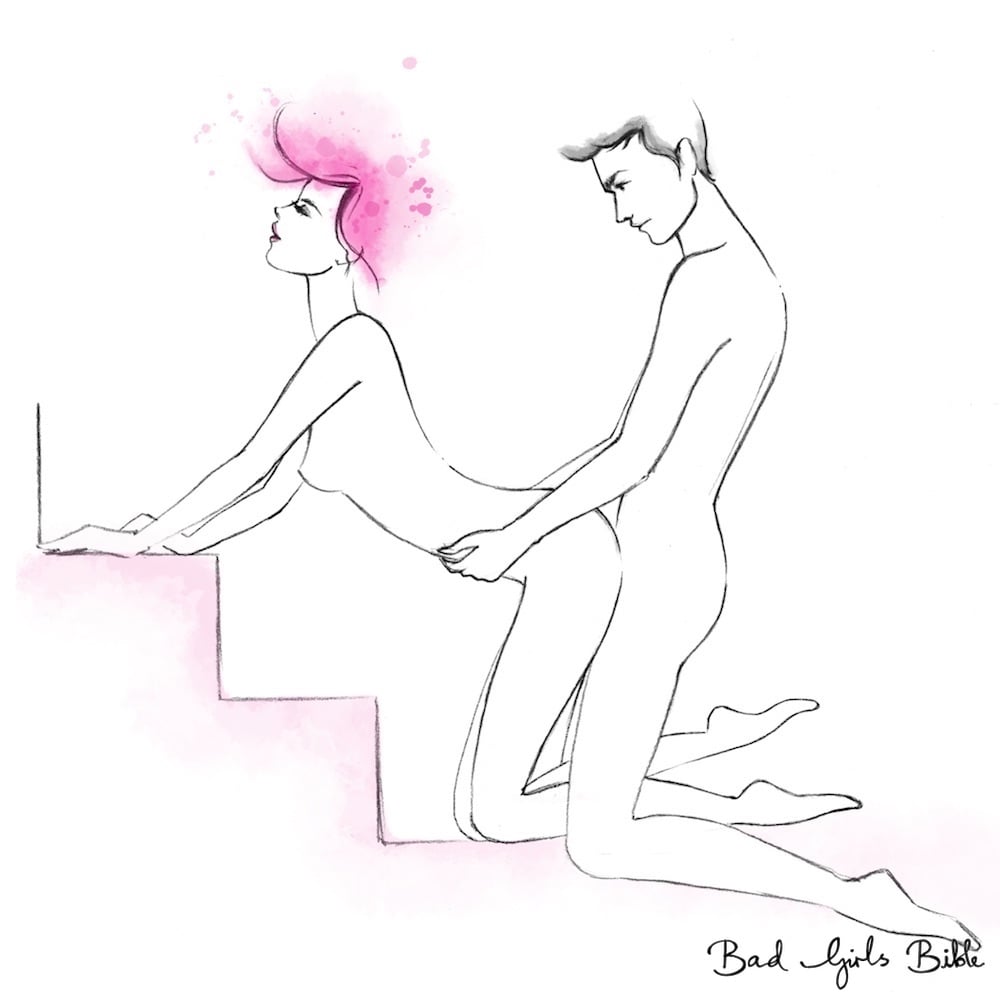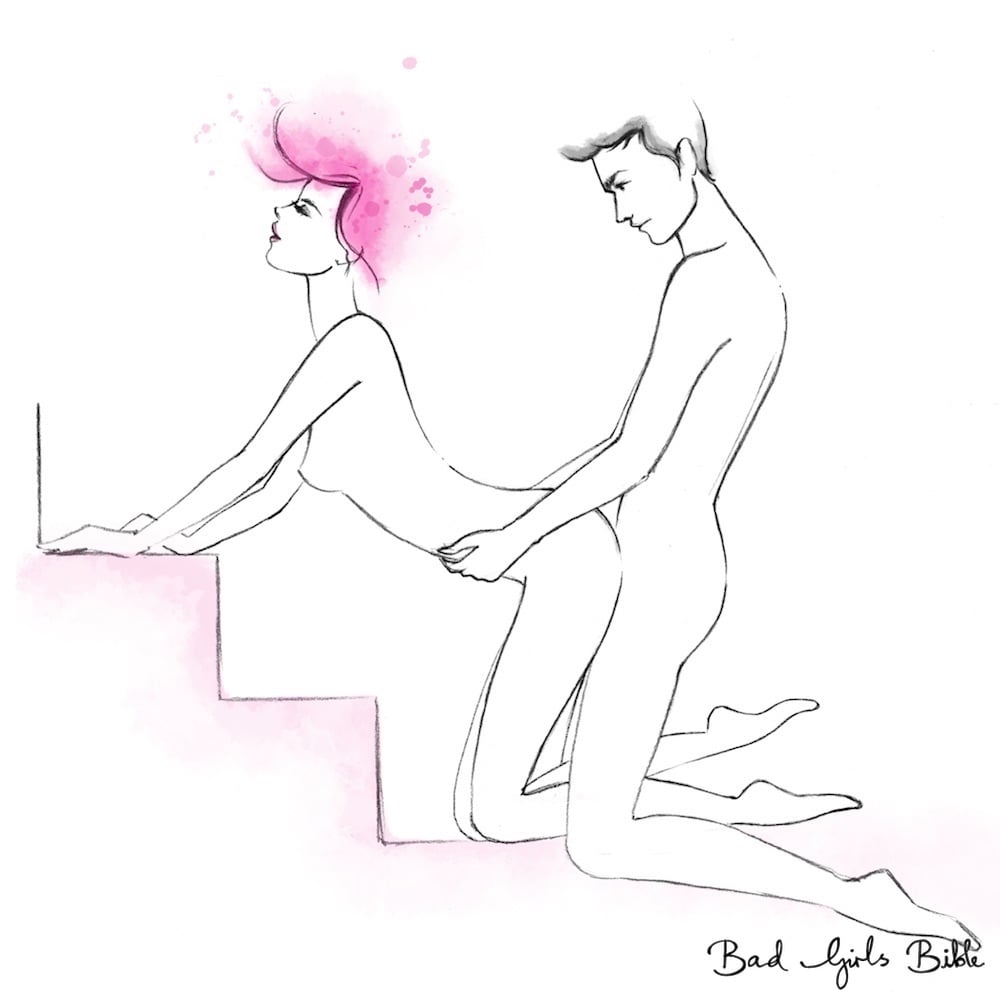 Your man's legs remain outside of yours when you have sex on a staircase.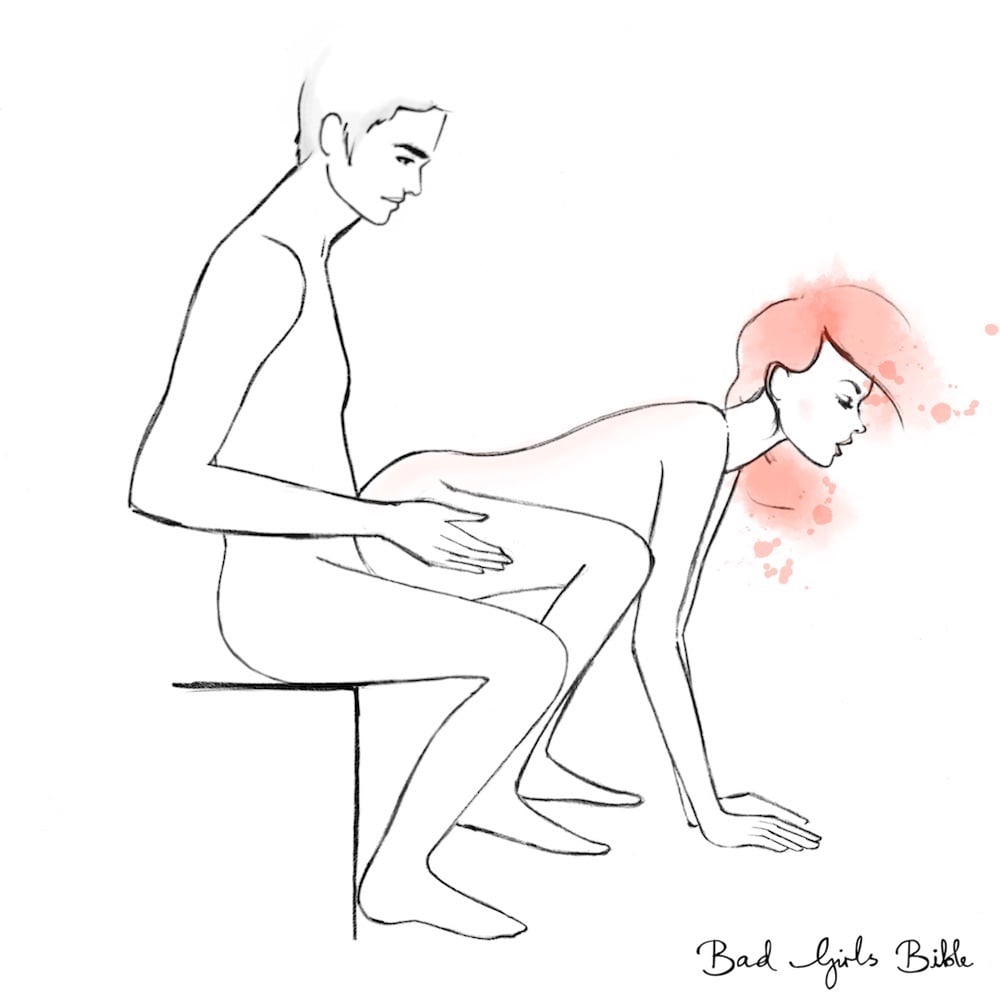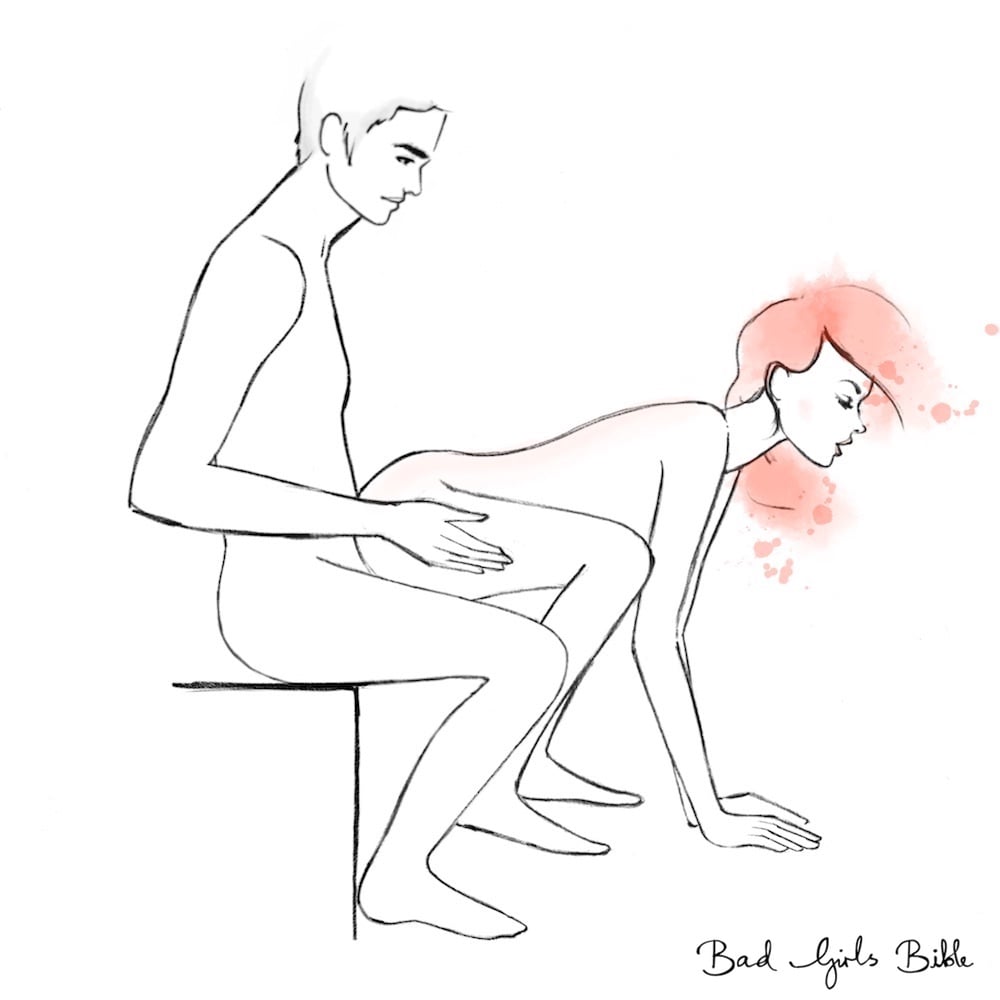 Squat over your man's lap as he's sitting down for penetration from behind.
Looking for more doggy style positions?
Sean's Thoughts On The Bulldog Position
I really like doing the Bulldog position, especially when I am in a more 'dominant' mood. When my partner is on a nice soft surface, like the blanket on top of the bed, I can penetrate her quite hard without hurting her knees or arms.
Orgasm Every Time. Here's How...
Do you currently struggle to orgasm during sex or masturbation? If you do, you may be interested in learning about the Easy Orgasm Solution.
Inside, you'll learn 3 very simple steps to ensure you orgasm easily whether you are having sex or pleasuring yourself alone.
You can find out more about it here.