In this sex position, you'll be lifting your legs up on your man's shoulder and it may look like he is playing the cello with your legs. If you're not such a fan of this position, then you can find 100 more in our sex positions guide with illustrations.
To perform it, you need to lie on your back and raise your legs so that they are pointing towards the ceiling. Your man is then positioned upright, on his knees and enters you while facing you. You then need to rest both of your legs on just one of his shoulders. Your man then wraps one arm around your feet and lower leg, while wrapping his other arm around your thighs or putting it on your stomach.
What The Girl Does In The Legs Up Sex Position
When you are in the legs up lovemaking position, your man will be doing practically all of the work. All you need to do is just enjoy the ride. Luckily your hands will be free the entire time. This means that you can pleasure yourself manually while your man thrusts in and out.
What The Guy Does In The Legs Up Sex Position
Your man is going to be doing practically all of the work in the legs up sex position. As he is holding both your upper and lower legs, it means that he can very easily hold you in position or pull you towards him for deeper, harder thrusts. If he wants, he can lean backwards while still holding your legs tight or lean forwards pushing your legs on top of you to change his angle of penetration.
Things To Consider When Putting Your Legs On His Shoulder
I have discussed the this position with many students. From talking to them, I have reached some conclusions:
This is a great position for your man to take a lot of control and 'bang you hard' as one student put it.
Because your legs are closer together, your man will feel larger than when your legs are spread so that this position can help with small penis sex.
When you man leans backwards, he puts more pressure on your G-Spot, which will stimulate it a whole lot more. Learn how to have a G-spot vaginal orgasm.
A few couples said that they found this position to be very hot and sexy, but it wasn't particularly intimate, as you are not very close together unless your man is leaning right over you.
You don't have to keep your legs straight in this position. Instead, you can bend your knees to take the strain off your hamstrings and bum.
Similar Positions
Praying Mantis
Praying Mantis – This position might feel more relaxed because you can bend one leg.
Related: If you want to give your man back-arching, toe-curling, screaming orgasms that will keep him sexually addicted to you, then you'll find them in my private and discreet newsletter. You'll also learn the 5 dangerous & "dumb" sex mistakes that turn him off and how to avoid them. Get it here.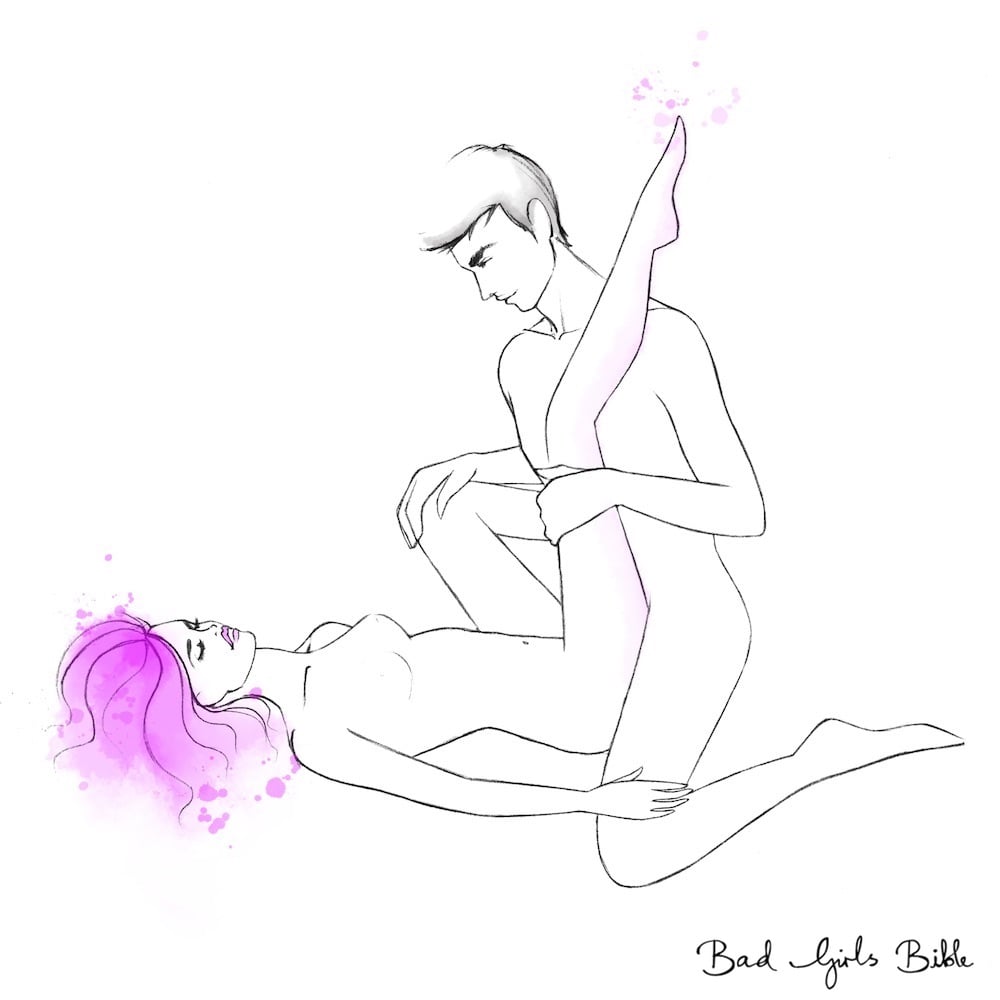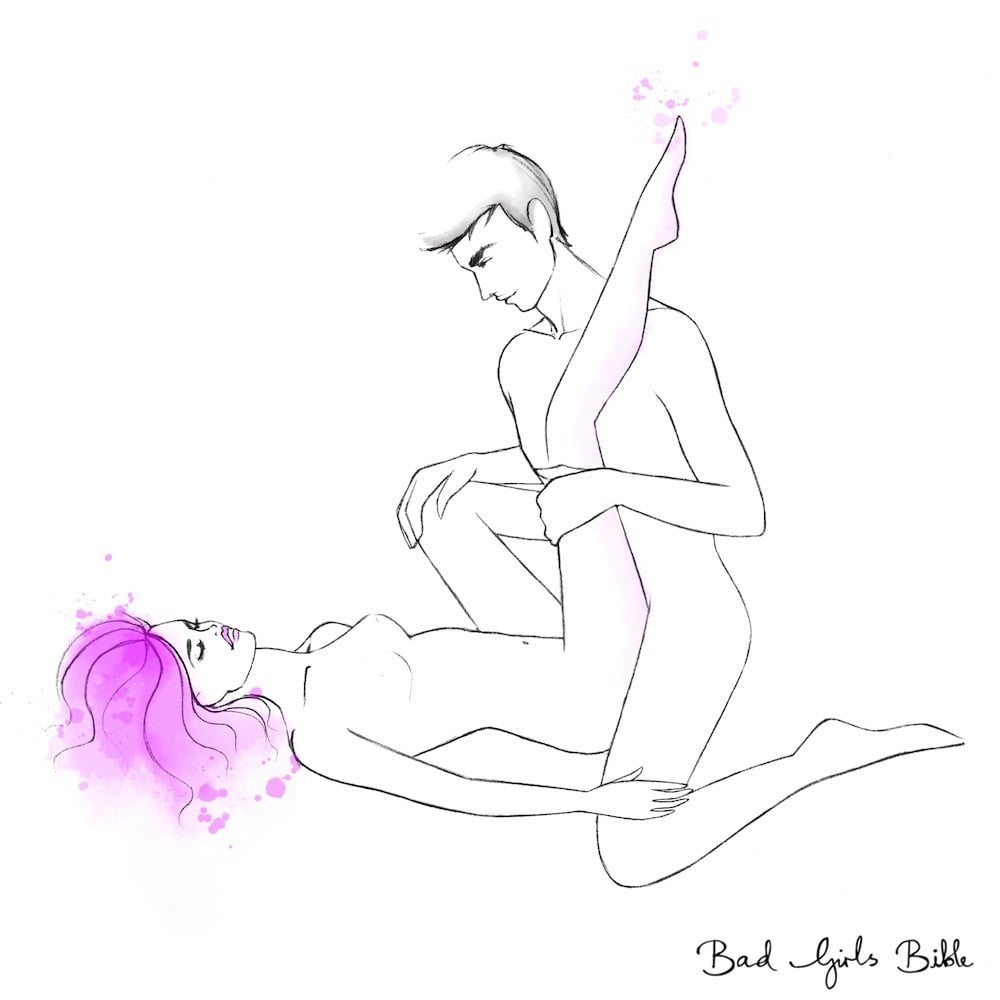 Down Stroke
Down Stroke – This is a more intense position that only a few should try.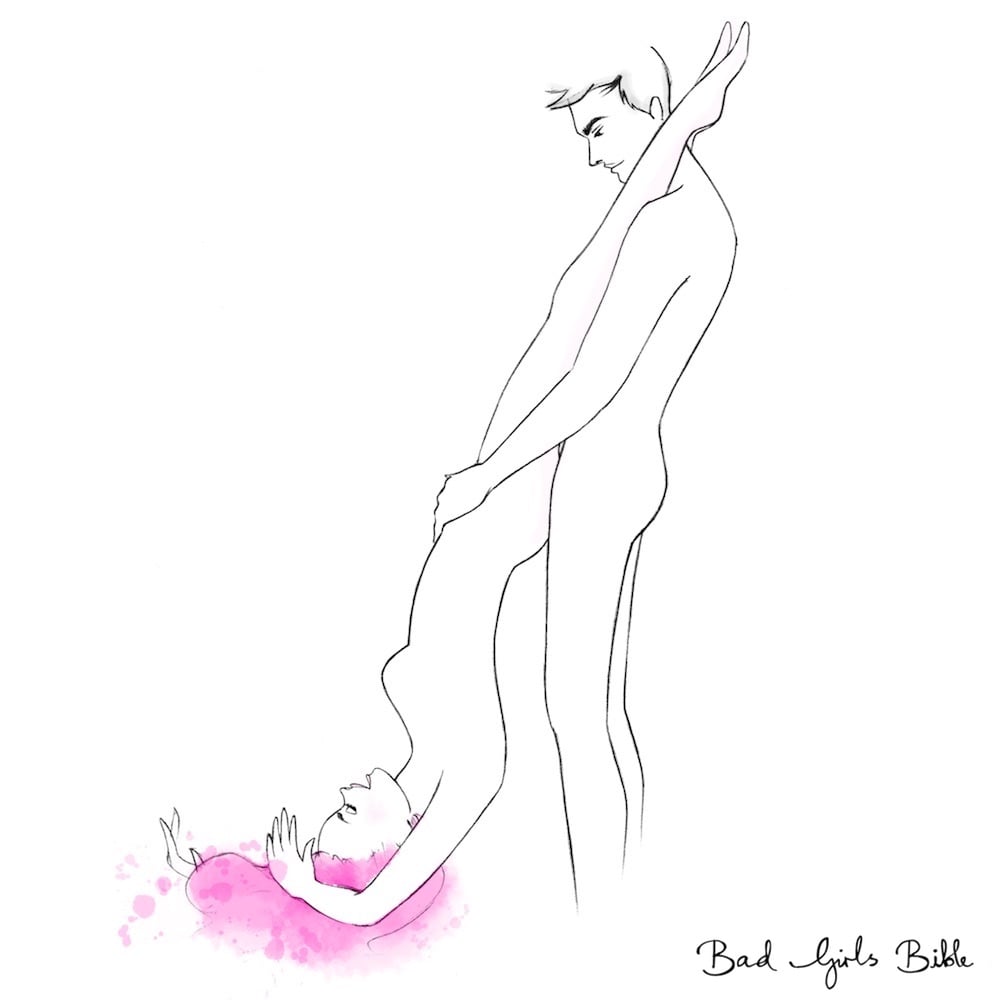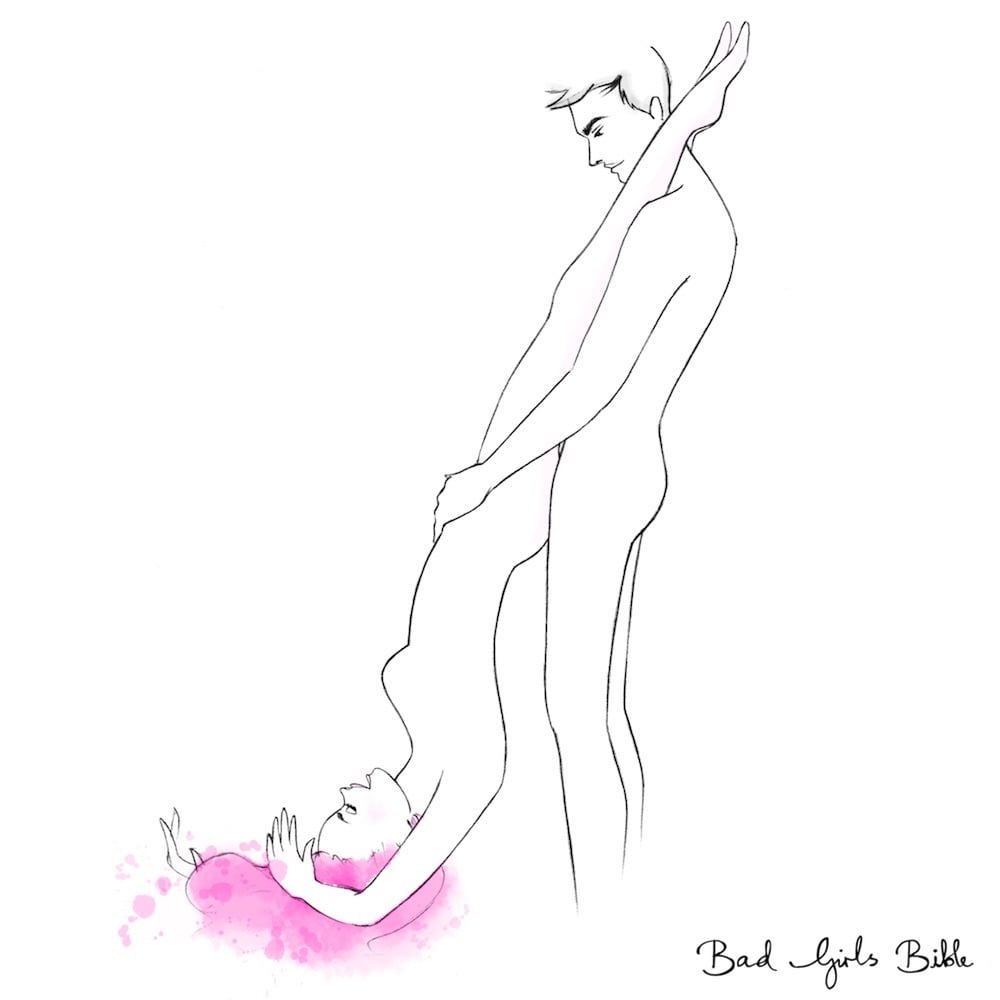 Deep Impact
Deep Impact – Hit all the right spots by adjusting your butt.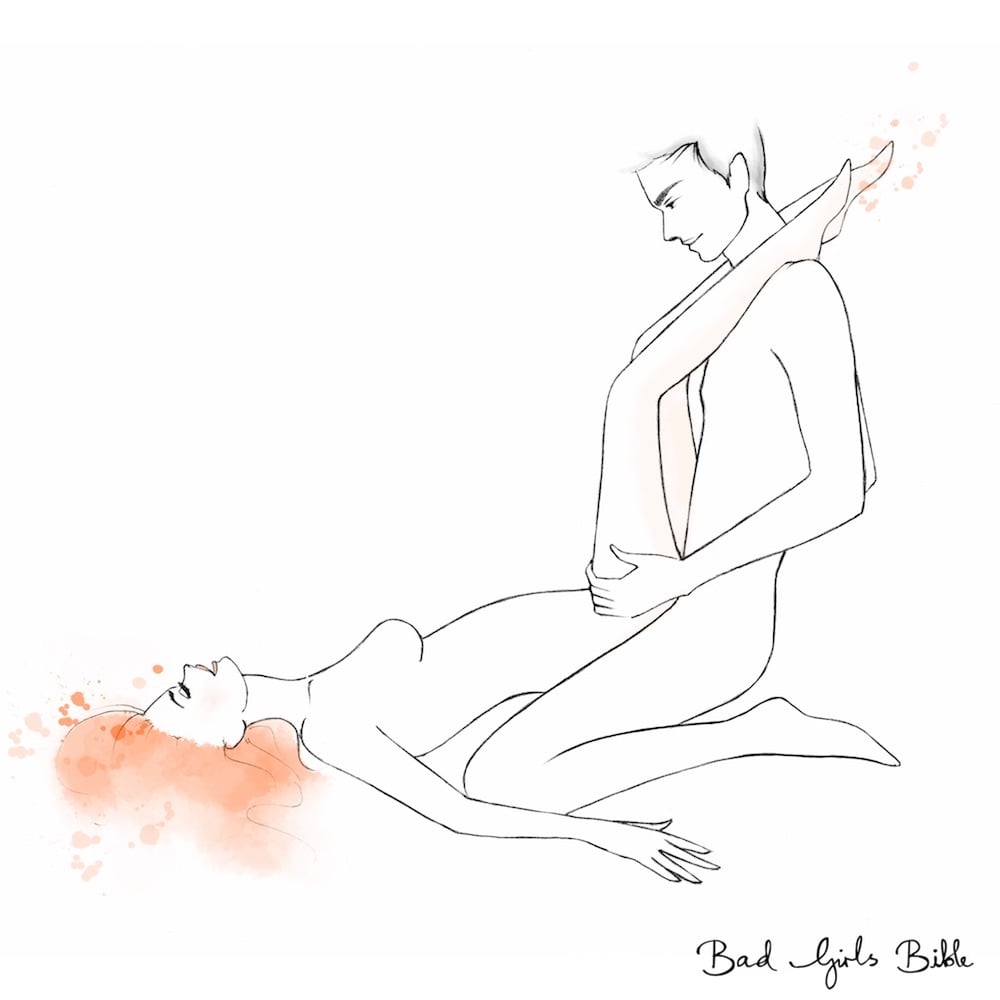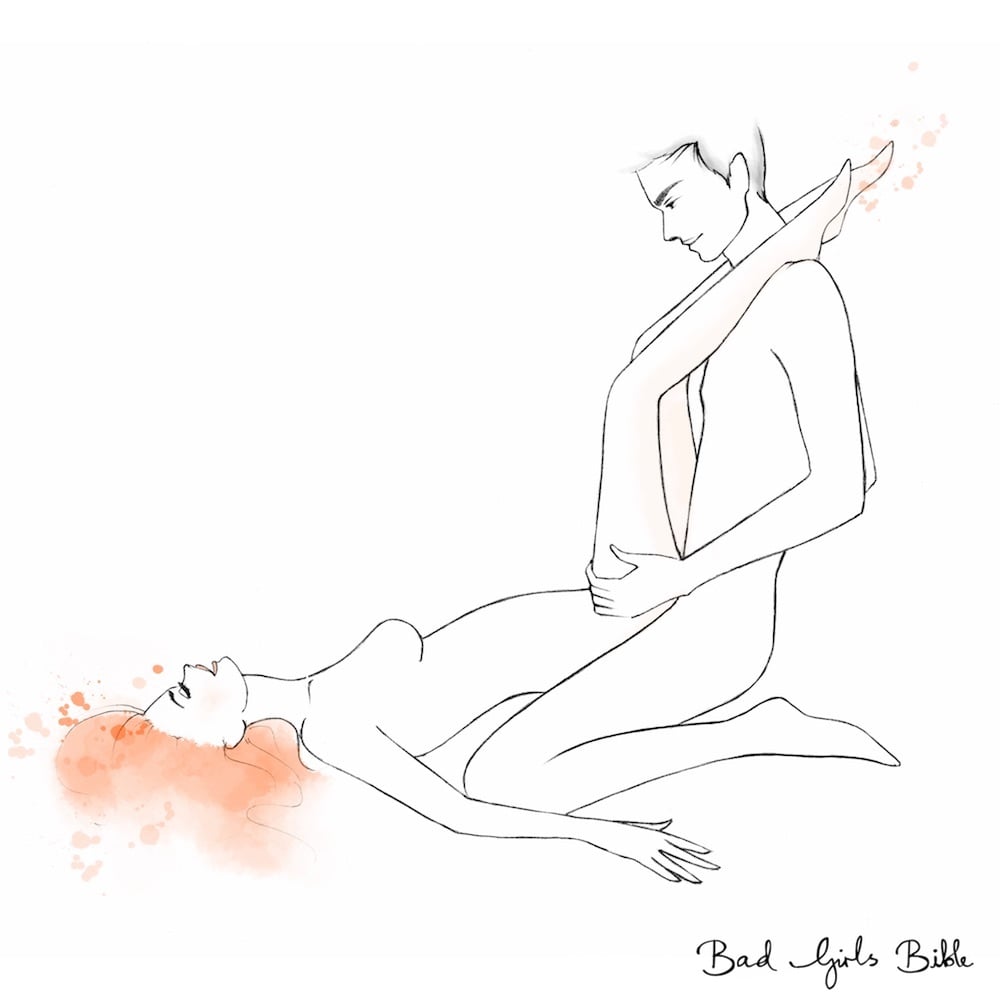 Criss Cross
Criss Cross – Cross your legs so your man will feel even tighter inside you.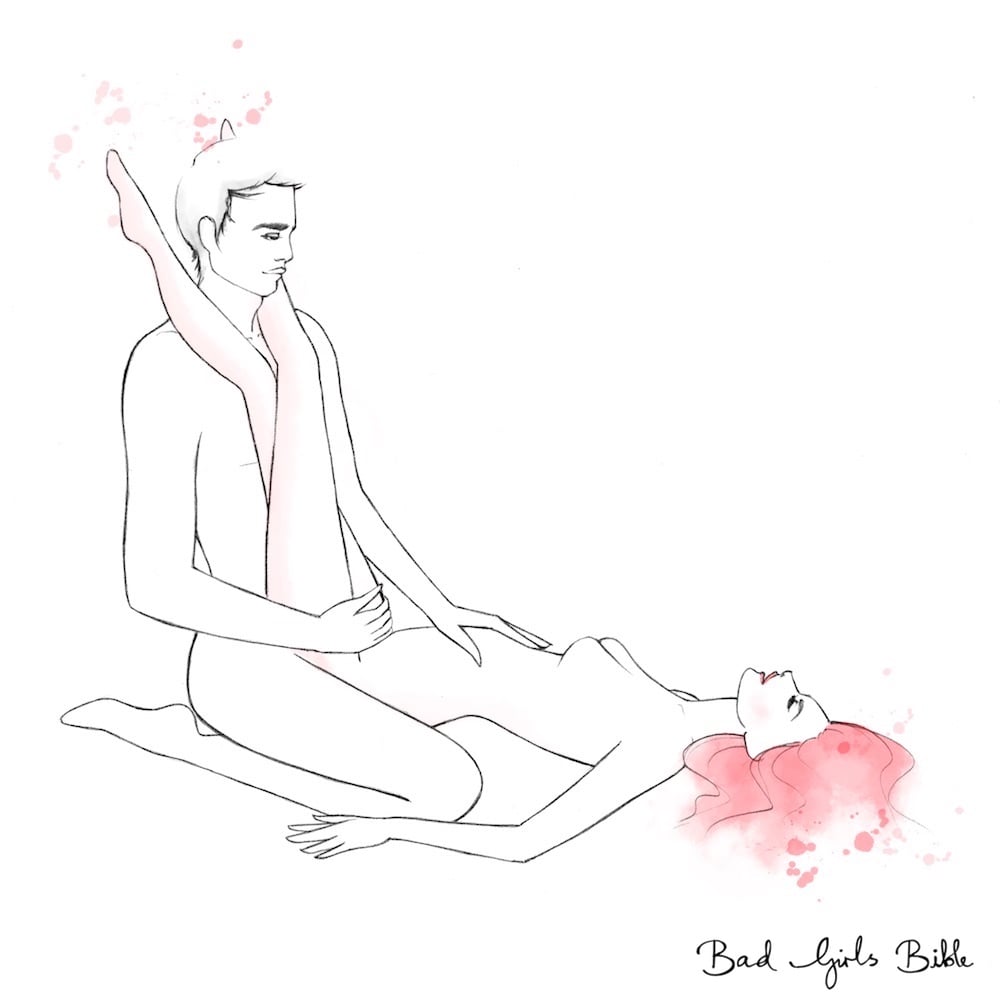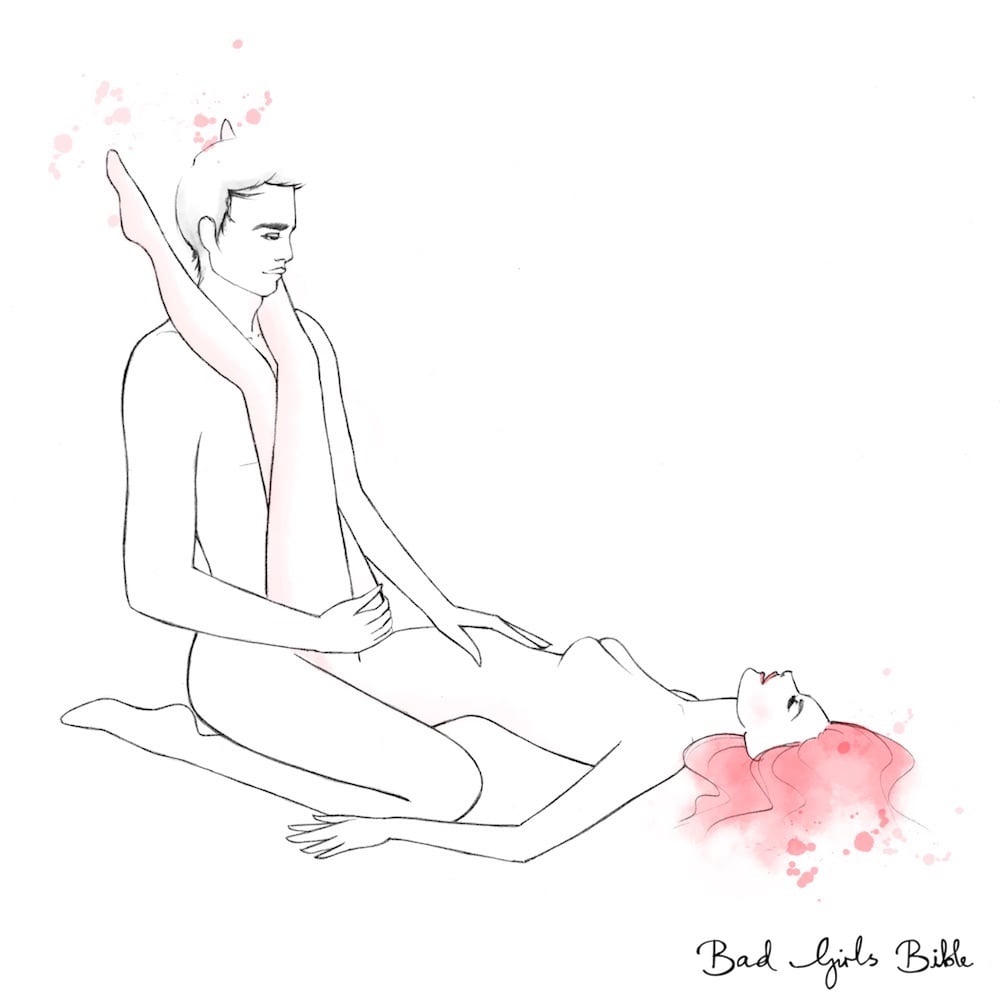 Butterfly
Butterfly – You lie on the bed with your legs up while your man stands.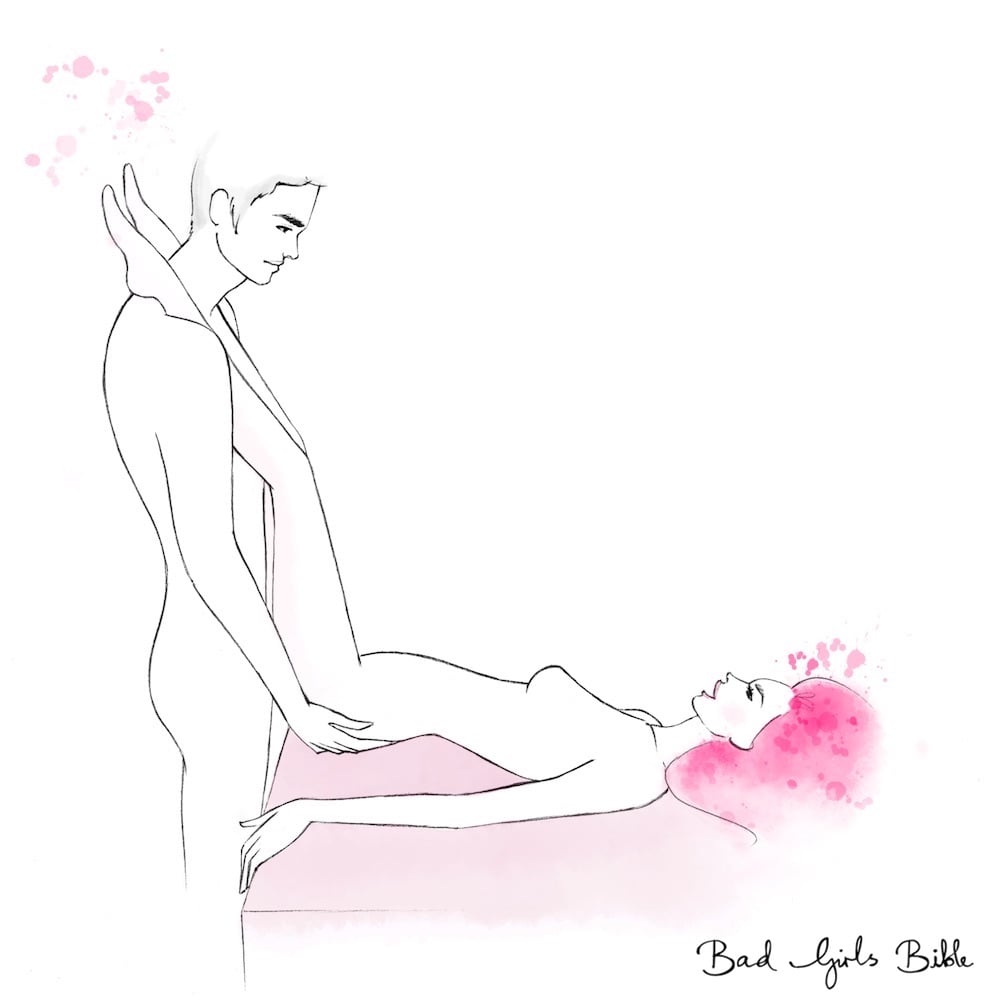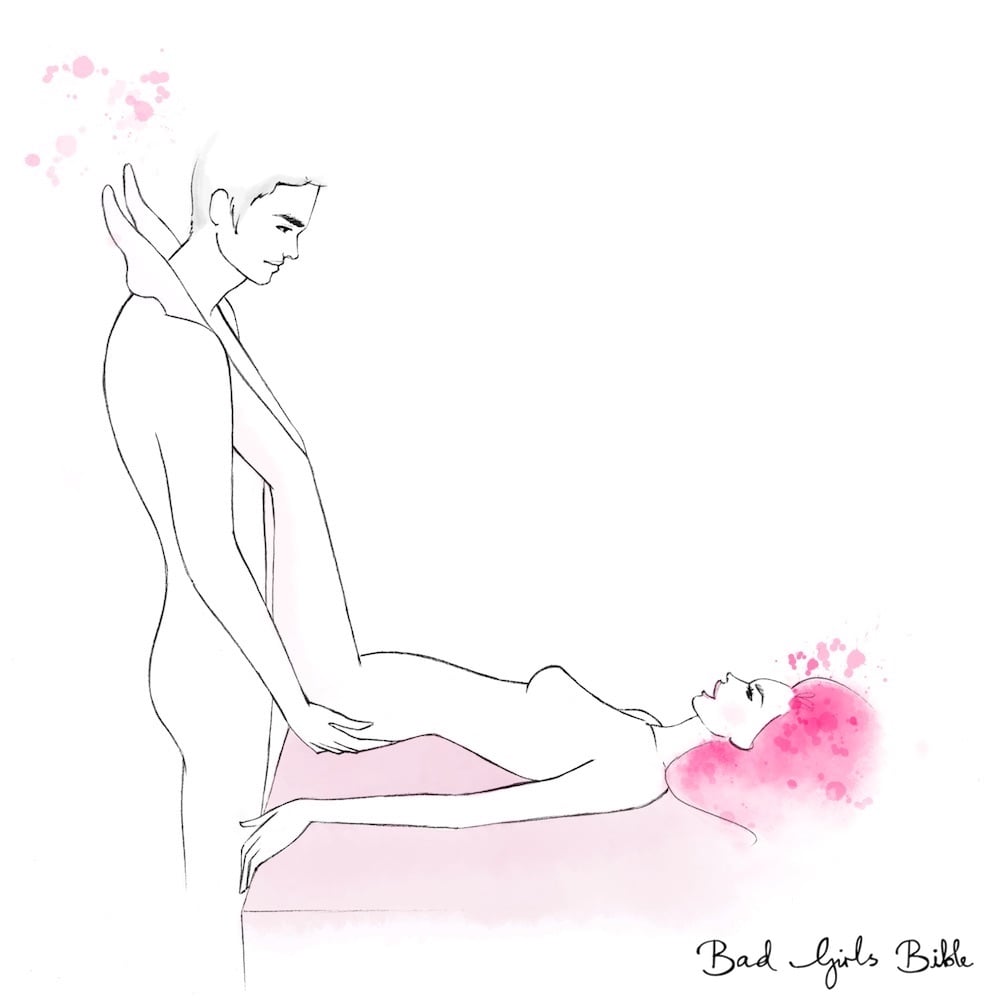 You can find even more positions where you lie on your back.
Sean's Thoughts On The Legs Up Position
I really enjoy this position where her legs are up on my shoulder. It's great for passionate sex when I'm with a girl that enjoys hard and deep thrusts along with that feeling of being slightly exposed.
This is going to sound a little crazy, but...
I want to teach you some oral sex techniques I call "sexual heroin" because they will make any man completely and utterly addicted to you, doing anything just to be with you.
These secret oral sex techniques, that you can use on any man, will give him back-arching, body-shaking, screaming orgasms so powerful that he may pass out afterwards.
If you are in a relationship where the "spark" is no longer there and would like to experience more passion, fire, and intensity then you may want to check them out.
Some side effects include:
Having a man who constantly looks at you like he wants to rip your clothes off.
Other women becoming jealous of your relationship and how your man treats you.
A guy who makes excuses to his buddies and cancels on them so he can spend more time with you.
A man who can't keep his hands off you.
Click here to learn learn these techniques now.
You're also going to hear a story of how one woman used them to overcome a potential divorce and make her marriage stronger and more passionate than she ever thought possible.