The Irish Garden is a fascinating sex position. When a lot of couples see it first, they think that it requires a crazy amount of flexibility. The truth is, it doesn't. It's really easy to do, which is why we've added it to our list of best sex positions. In some ways, the Irish Garden is quite similar to the Betty Rocker position.
To get into the Irish Garden position, your man needs first to sit down on the bed. He should have his back upright and straight. His legs should be out in front of him and opened fairly wide. He can bend his knees if it makes it more comfortable for him. You then need to get down on all fours and reverse yourself towards him. You will have lower your waist down onto your man by straightening out your legs behind him (one on either side of his waist). Now lower your head and shoulders onto the bed until they are resting on it.
What The Girl Does In The Irish Garden Position
In the Irish Garden position, you will be almost lying down on your stomach while your man enters you. You'll find that in this position that your man can't thrust much, so you will be responsible for the thrusting. You can use your hips to move up and down on your man's penis in a rocking motion. You'll find this easier to do once your knees are firmly on the bed. You can also grab your man's lower legs with your hands to hold yourself in position.
But the Irish Garden is not about vigorous thrusting. It's a nice relaxing position for slower, more sensual sex. More on sensual sex.
What The Guy Does In The Irish Garden Position
Your man will find it hard to thrust into you at all. Instead, he can put his hands on your butt/hips/waist and gently rock you back and forth. In the Irish Garden, your man is in the perfect position to rub and massage your back or even try some anal fingering. If he is not that flexible, then he can lean back and use his arms to support himself or he can put some pillows under his back.
Things To Consider When Performing The Irish Garden Position
Even though not that many couples have tried out the Irish Garden position with their partners, it's surprisingly easy to do. Here is some of the feedback that I have gotten from students who have tried it:
Related: If you want to give your man back-arching, toe-curling, screaming orgasms that will keep him sexually addicted to you, then you'll find them in my private and discreet newsletter. You'll also learn the 5 dangerous & "dumb" sex mistakes that turn him off and how to avoid them. Get it here.
If you want to your man to thrust into you, then put your arms behind your back and let your man grab your hands so that he can pull you in with each thrust.
If your man is flexible, then he can lean forward and lie on your back to make it feel more like a spooning position.
Some love this position when watching TV/pornography with their man.
You can massage your man's feet when in this position.
He can pull your hair for some elements of rough sex in this position.
Similar Positions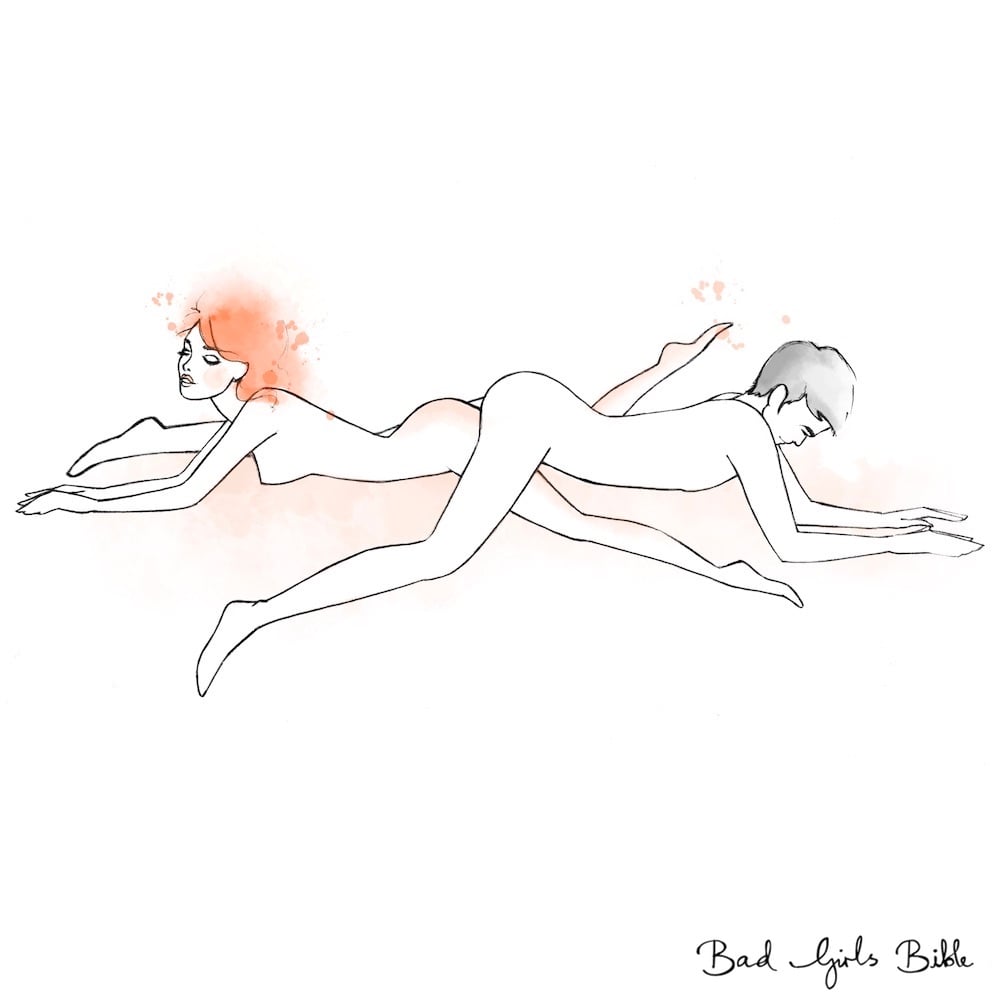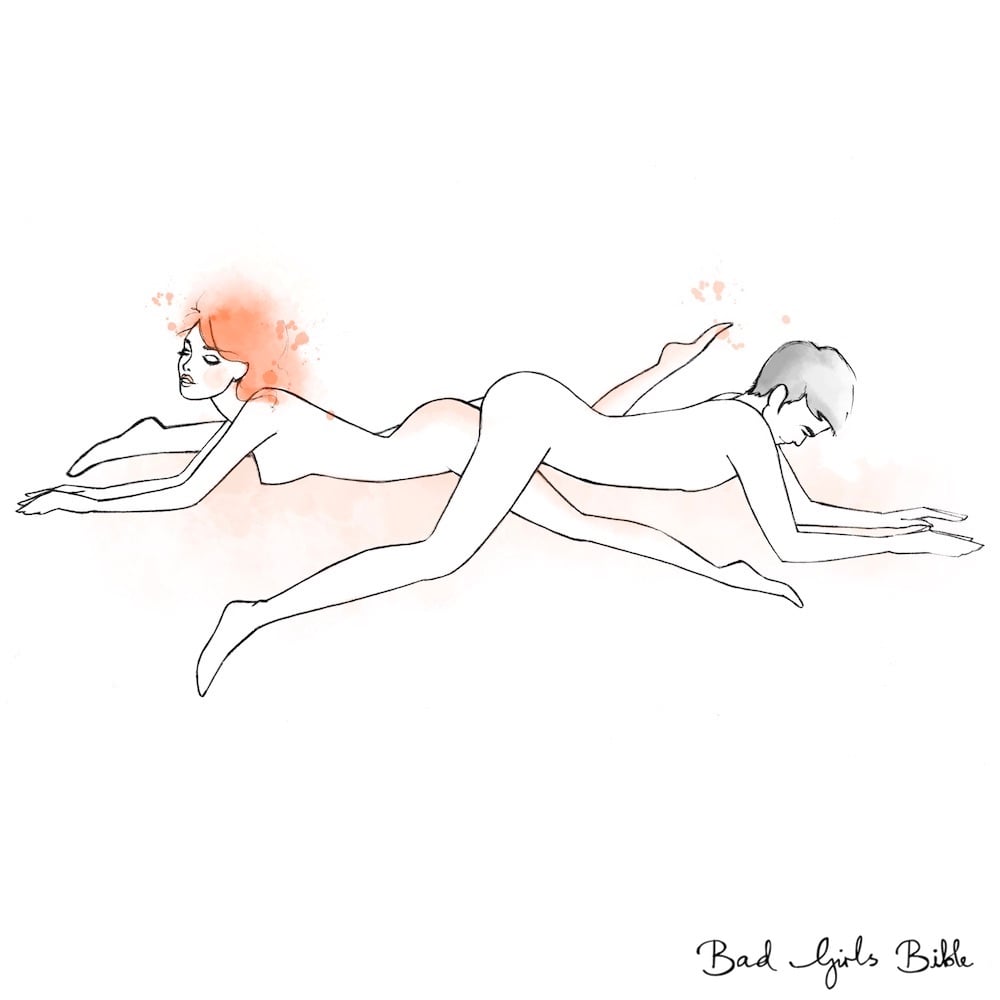 Can you make it work when you're facing away and both on your stomachs?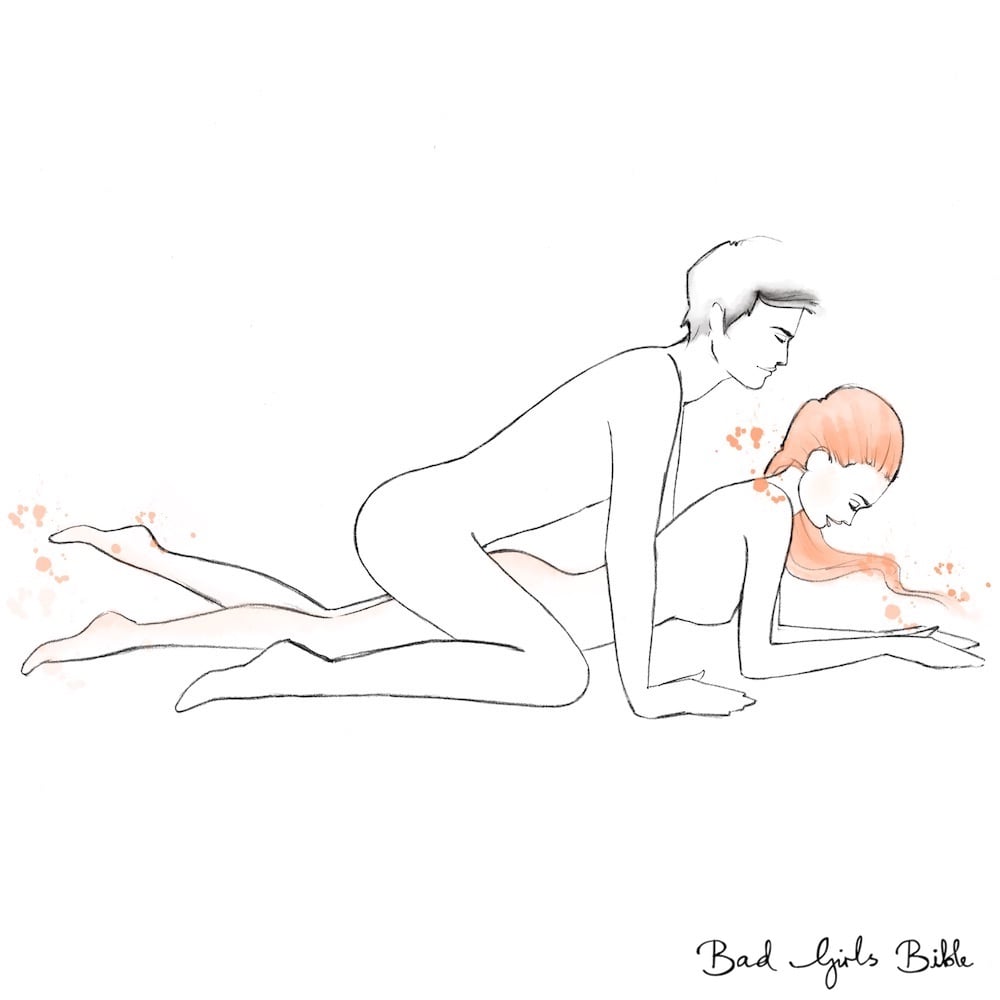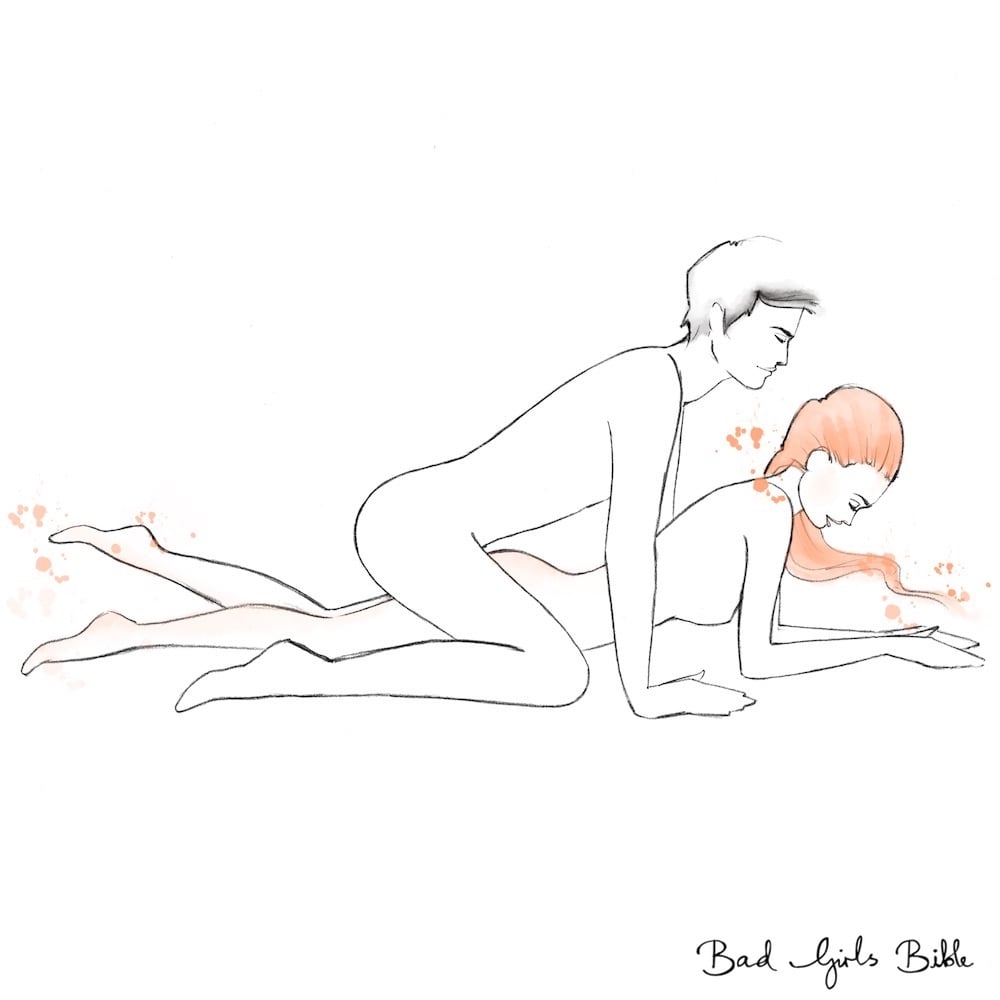 If your man moves to kneeling, you can try the Jockey position.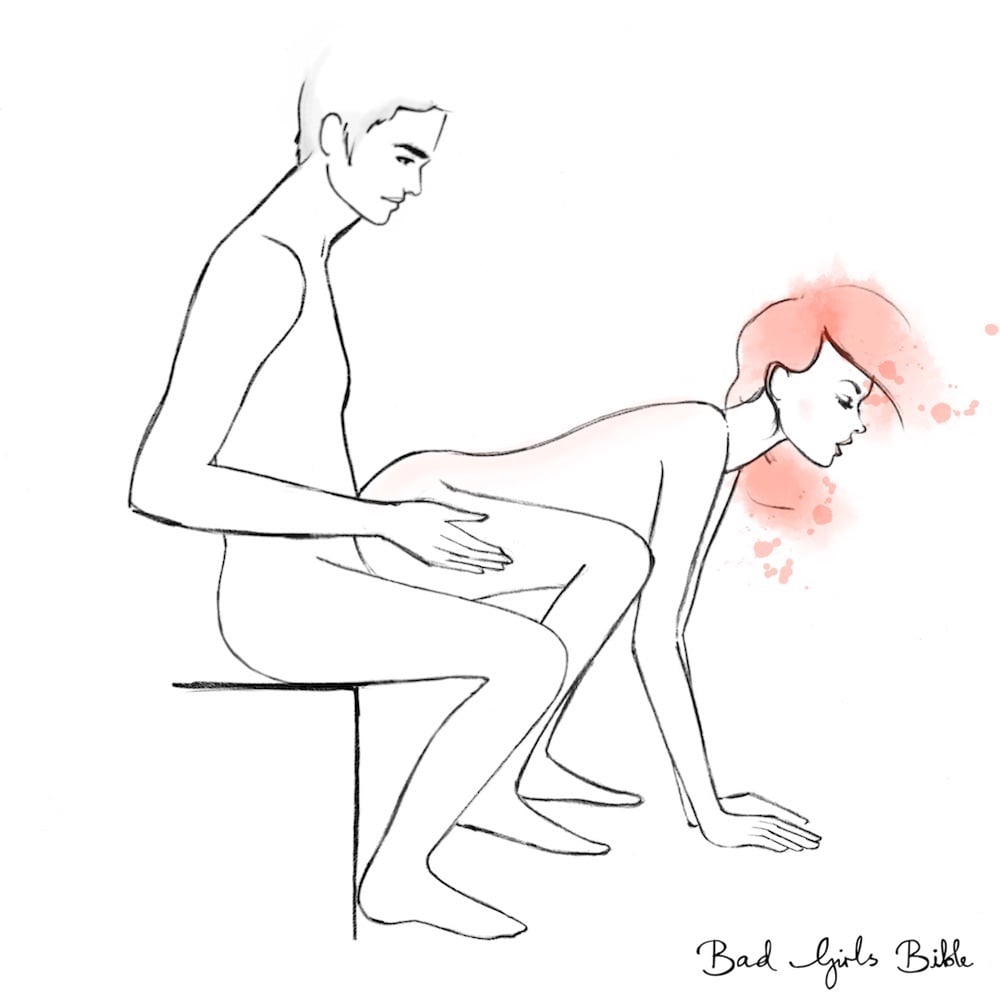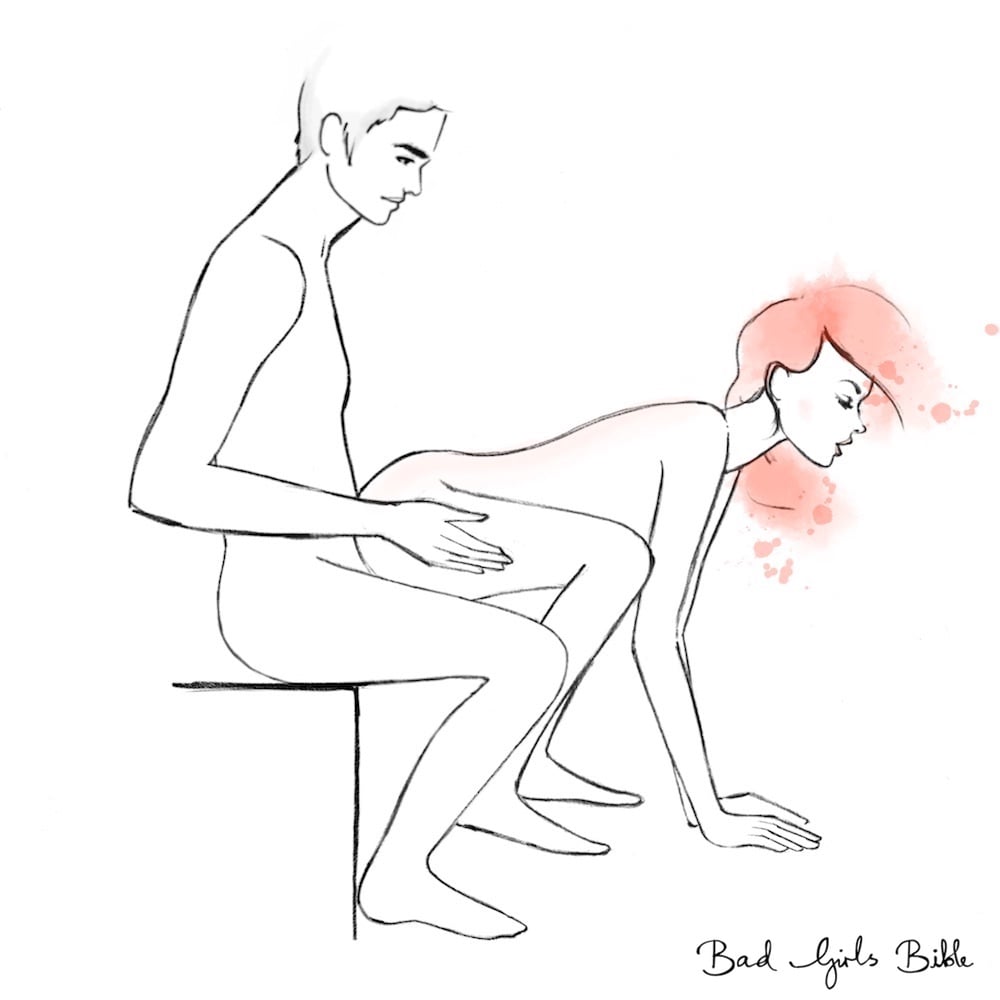 This is a similar position, but your man is sitting on a chair or other piece of furniture.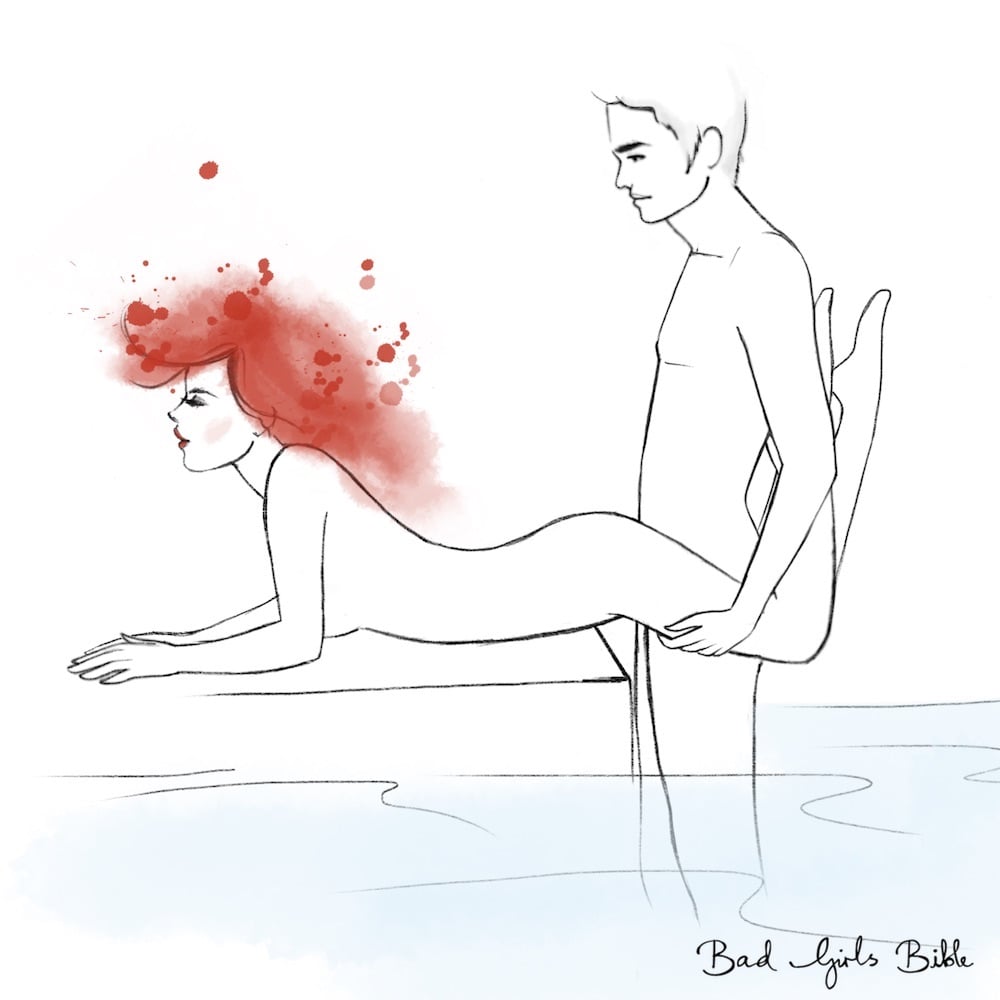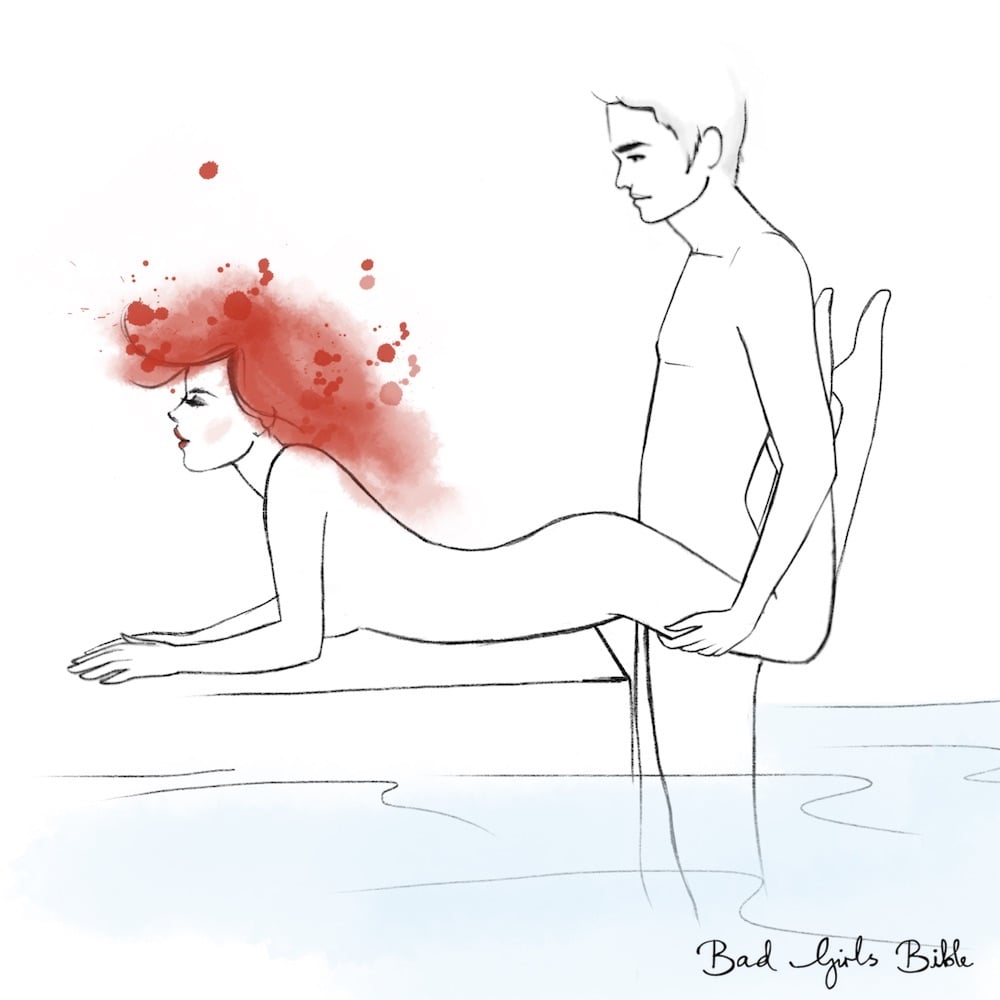 You're still on your stomach and facing away, but your man is standing and holding your legs.
There are even more lying on your stomach sex positions.
Sean's Thoughts On The Irish Garden Sex Position
The Irish Garden position is excellent! It's easy to do and it's gives you a really different angle of entry, which is perfect if you find yourself getting bored during sex.
This is going to sound a little crazy, but...
I want to teach you some oral sex techniques I call "sexual heroin" because they will make any man completely and utterly addicted to you, doing anything just to be with you.
These secret oral sex techniques, that you can use on any man, will give him back-arching, body-shaking, screaming orgasms so powerful that he may pass out afterwards.
If you are in a relationship where the "spark" is no longer there and would like to experience more passion, fire, and intensity then you may want to check them out.
Some side effects include:
Having a man who constantly looks at you like he wants to rip your clothes off.
Other women becoming jealous of your relationship and how your man treats you.
A guy who makes excuses to his buddies and cancels on them so he can spend more time with you.
A man who can't keep his hands off you.
Click here to learn learn these techniques now.
You're also going to hear a story of how one woman used them to overcome a potential divorce and make her marriage stronger and more passionate than she ever thought possible.