The reverse missionary sex position is like a combination of both the Betty Rocker position and regular Missionary. For your man, it will require quite a bit of flexibility in his penis to perform it. There might be a sex position better suited to you in our ultimate guide to the most satisfying sex positions  this one doesn't do it for you.
To get into the reverse missionary position, you first need to start by lying down on your back with you legs fairly spread out. Your man will then lie down on top of you. But instead of lying face-to-face, he will be lying head-to-toe with his legs spread out so that they are resting on the bed on either side of you. He then needs to slowly and carefully push his penis downwards so that he can enter you. This will put a lot of strain on the suspensory ligaments in his penis, so he needs to be extra careful while doing this.
Side note: If you are currently struggling to orgasm during sex or masturbation, then you may want to learn about the Easy Orgasm Solution. It will teach you how to have multiple vaginal and full body orgasms during sex and masturbation. It works even if you currently struggle to orgasm during sex or when masturbating. You can find out more here.
What You Do In The Reverse Missionary Position
Firstly, it's really important not to pull his penis with your hands when he is getting into the reverse missionary position. You don't want to hurt him! But it's a good idea to use your hands to help guide him inside you.
When he is inside you, try to stay quite still while your man gets comfortable. Once he is comfortable thrusting into you after a minute or two, you can try to slowly thrust back against him. You can put your hands on his butt to help him find an angle that you both enjoy and provide some extra thrust for deep penetration.
You're also in the perfect position for some anal fingering if your man likes prostate play!
What Your Man Does In The Reverse Missionary Position
Like I have already been saying, your man needs to be quite cautious when trying out the reverse missionary position. He can really hurt himself if he's not careful. So if he does feel an excessive strain on his penis during sex, then he should pull out and try a different lovemaking position.
While performing the reverse missionary, all your man needs to do is just thrust up and down.
Related: If you want to give your man back-arching, toe-curling, screaming orgasms that will keep him sexually addicted to you, then you'll find them in my private and discreet newsletter. You'll also learn the 5 dangerous & "dumb" sex mistakes that turn him off and how to avoid them. Get it here.
More Tips When Performing The Reverse Missionary
There is not a lot of students of the Bad Girls Bible who have tried reverse missionary with their man as it's both such an exotic position and a difficult one to perform. Those that have tried have some interesting feedback on it:
It can be painful for your man in this position, so don't worry if you can't pull it off, there are 100's of other great sex positions for you to try. It shouldn't be painful for you, either. Here're some tips to make sex more comfortable.
An excellent way to see if your man will be able to perform reverse missionary is first to try out the Betty Rocker position with him as it's almost identical, but you can take the pressure off his penis more easily.
Similar Positions
Irish Garden
Irish Garden – You face down while your man faces up to try this position that's like the opposite of reverse missionary.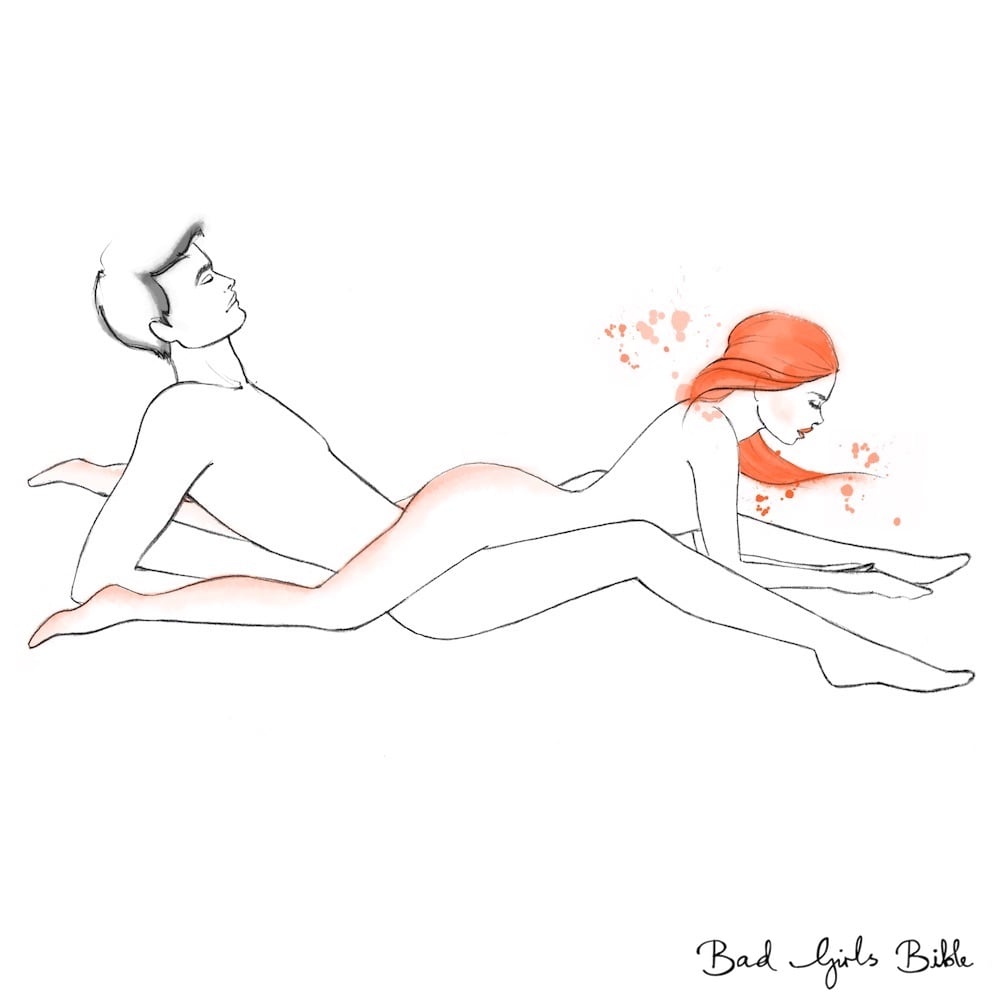 Cross
Cross – When you're both lying down but meet at an angle, you've achieved this position.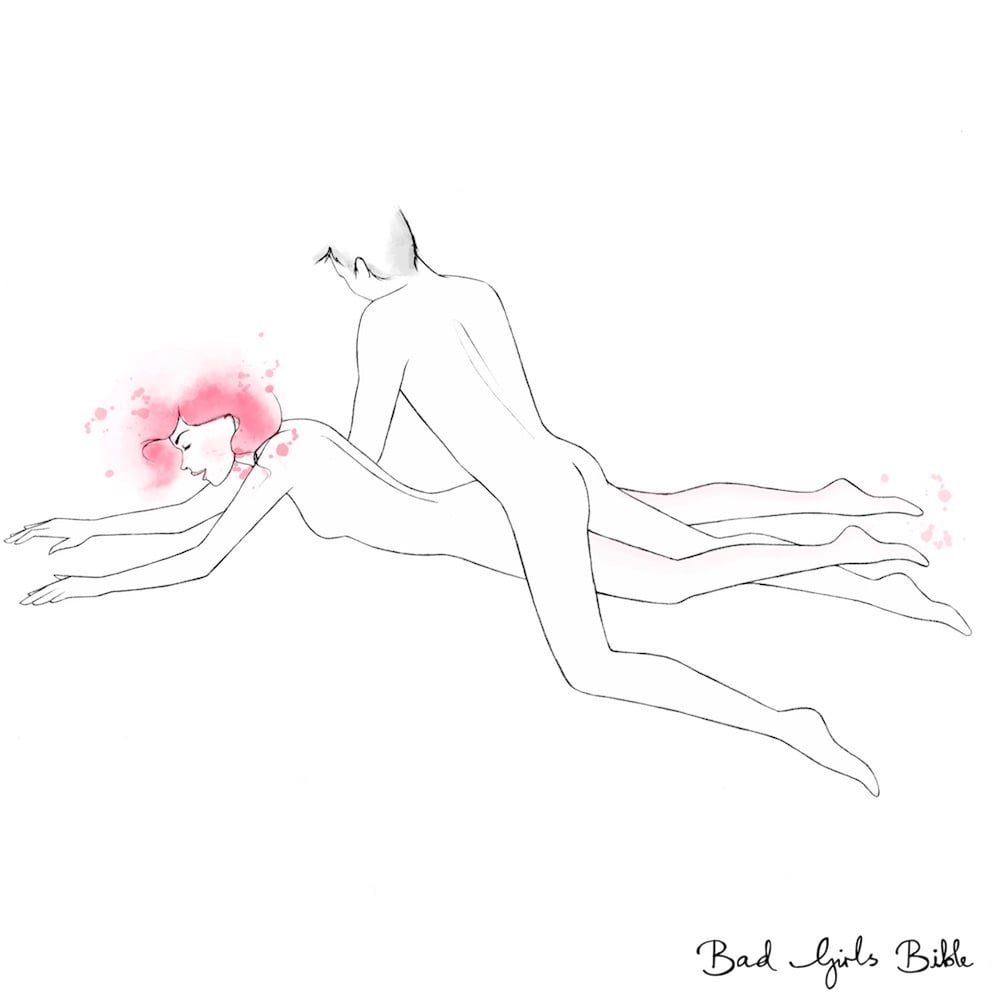 X Marks the Spot
X Marks The Spot – Your man lies across your body while penetrating you.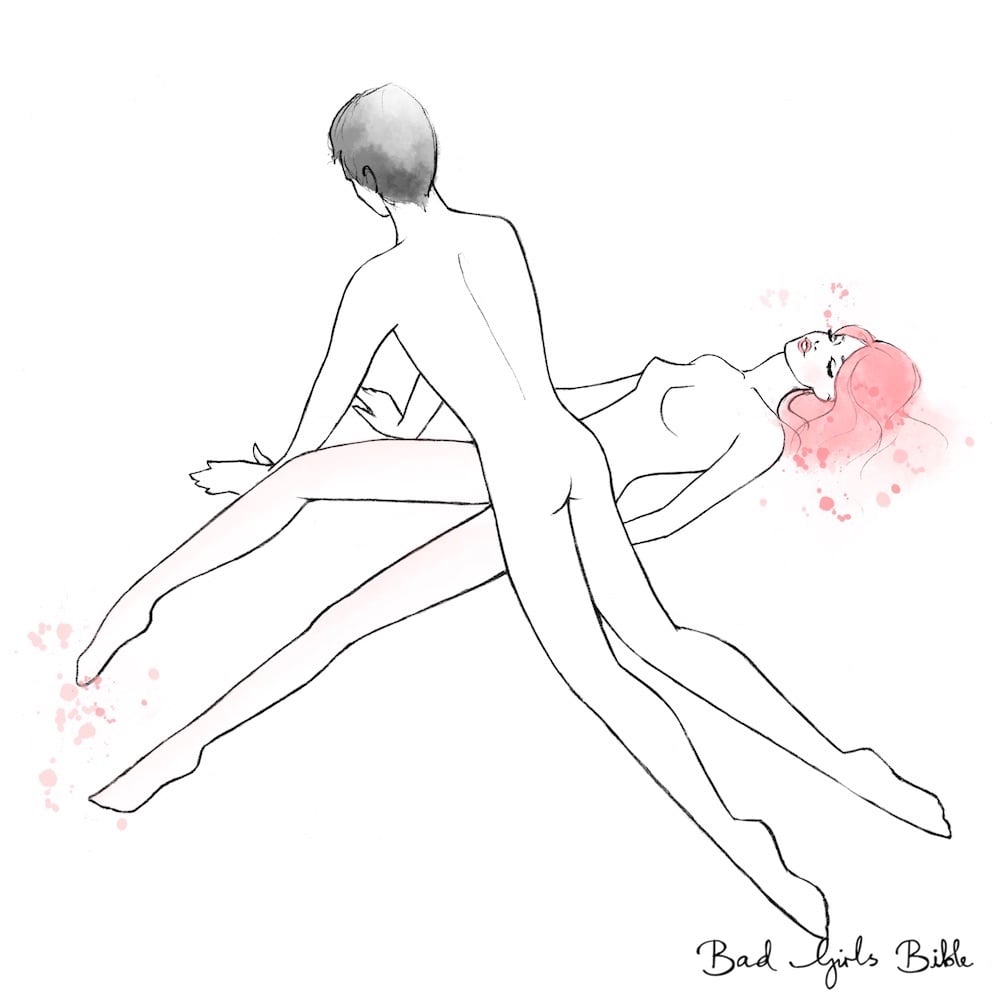 Helicopter
Helicopter – You both face down and away from each other.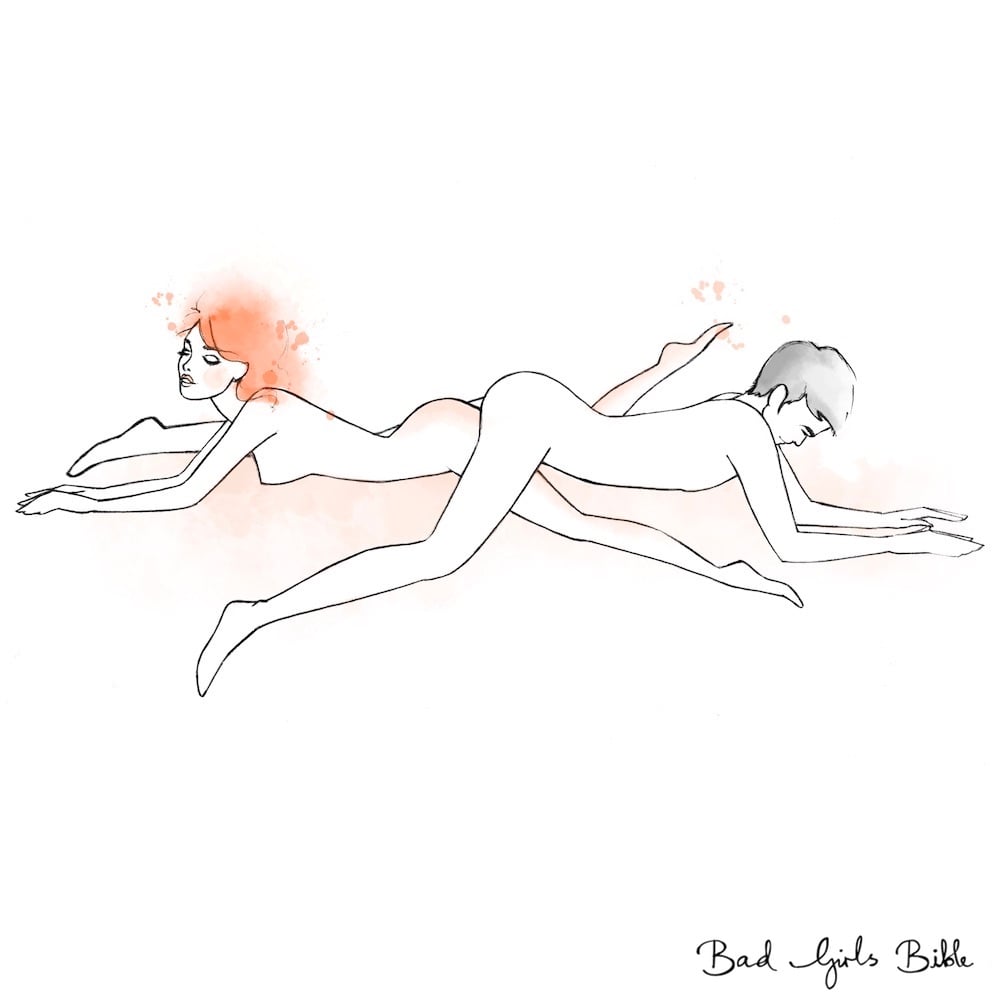 There are over a dozen more positions where you're on your back if you're not sated yet!
Sean's Thoughts On The Reverse Missionary Sex Position
To be perfectly honest, I included the reverse missionary position because it's different and exotic, but I don't personally enjoy it much at all. I find that it's more pain that pleasure. So remember that just because a position looks interesting, it doesn't necessarily mean that it's very pleasurable.
Orgasm Every Time. Easily. Here's How...
I want to tell you about my friend Karen.
Karen came to me one day. She was hysterical.
She told me that her marriage was falling apart because she and her husband didn't have satisfying sex.
Every time they were intimate, Karen was faking her orgasms. It turns out she couldn't orgasm during sex.
In fact...
She never had an orgasm in her entire life. Not one!
This left her feeling embarrassed and ashamed. And...
She completely hid this from her husband. Thankfully...
It turns out that there is a way for any woman to orgasm. Easily. And have multiple vaginal and full body orgasms during sex and masturbation.
I shared the process with Karen.
After she followed the simple process, she could barely come to terms with how...
Quickly and dramatically her sex life changed.
We met up a few months later and...
She would not stop talking about it,
"I thought I was one of those women who couldn't orgasm. I used to think I was 'broken' and 'unfixable.' This saved my sex life, and that saved my marriage."
Even if you currently struggle to orgasm during sex or when masturbating, this process will also work for you.
And best of all, you don't need to do anything weird or uncomfortable to start having the best orgasms and sex of your life.