We decided to put some sex toys to work around the house.
1. Fake Vagina Dish Towel Holder
Keeping those dish towels close by, but out of the way can be a tricky proposition. Thankfully we've found a tasteful and elegant solution with a tight grip to fit seamlessly with your kitchen.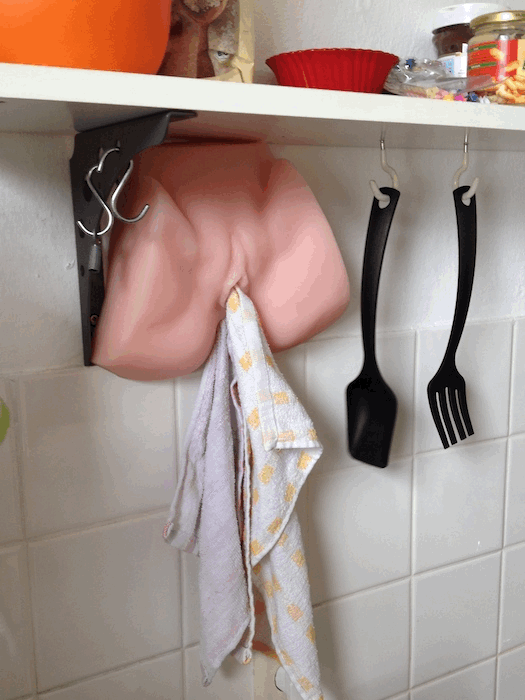 2. Suction Cup Dildo Loo Roll Holder
Looking for a tasteful way to add some "je ne sais quoi" to your bathroom without spending a fortune? Hello Kitty toilet paper optional…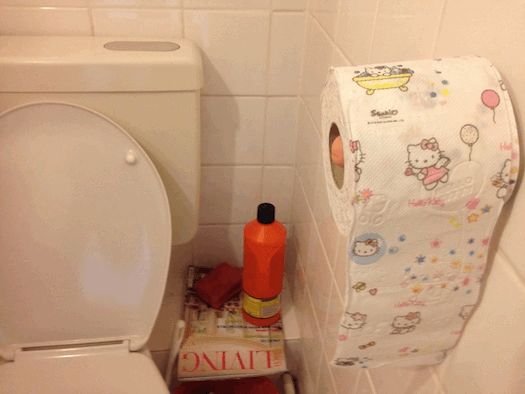 Learn: How to use a dildo for intense pleasure.
3. Ring Toss With Butt Plugs & Cock Rings
Your son may be begging for the latest video game console, but remind him that stretching your imagination is important as sometimes the simplest games are also the most pleasurable.

All joking aside, if you'd like to learn how to man a man cry in the bedroom with sexual satisfaction, then the Bad Girls Bible can help with that.
4. Dildo Door Stop
Say "No" to scuffs, scratches and unsightly scrapes with this unobtrusive door stop.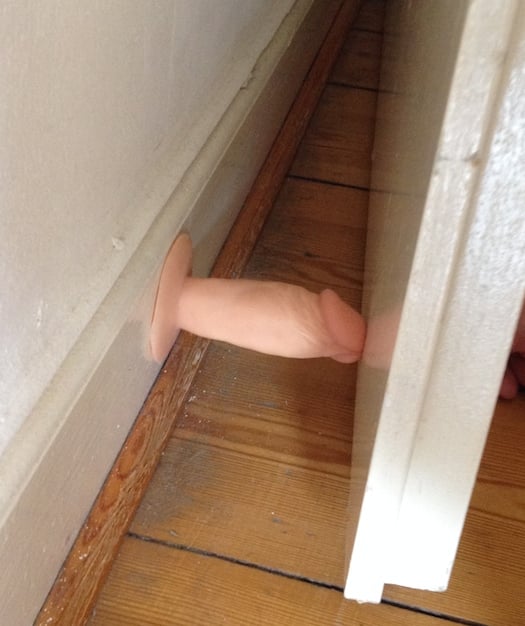 5. Strapon Unicorn Mask
Why not go for a classy & tasteful costume this Halloween. You may notice that although it certainly is understated, it subtly pokes fun at Austrian macroeconomic theory.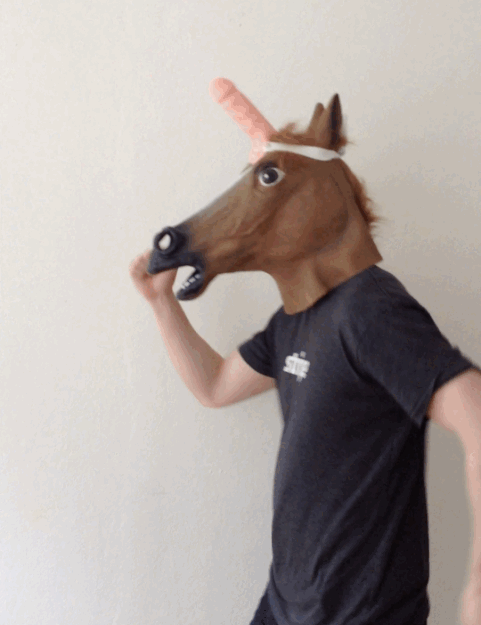 Discover: How to use a strapon to peg your partner.
6. Butt Plug Juicer
A perfect way to start your day is with some freshly squeezed, organic orange juice. Make sure to thoroughly clean your butt plug before squeezing, otherwise you are in for some shitty tasting OJ.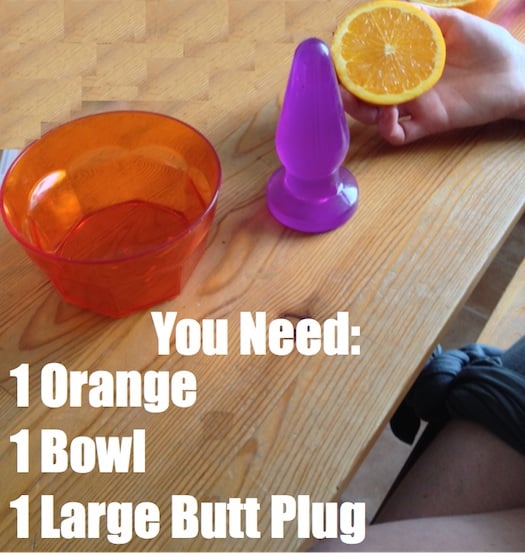 Here it is in action!

More: What is a butt plug and how to use it.
7. Sex Doll Fashion Mannequin
Not sure what to wear tomorrow? Why not use a fashion mannequin to figure out what pieces work best together.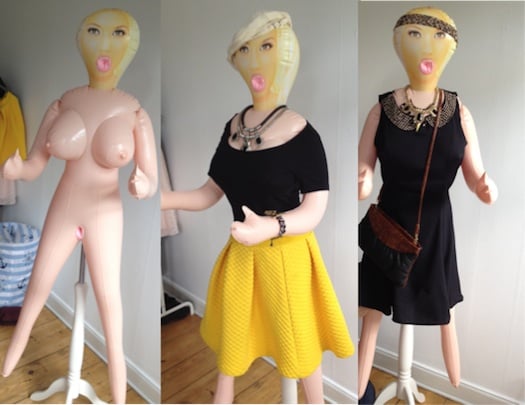 8. A Lousy Coat Hook
While you can learn how to give a great blow job on the Bad Girls Bible, we probably aren't the best people to talk to about installing a new coat hook.

Related: 31 things you can use as a dildo.
9. Penis Extender Chair Leg Protectors
Save your floor from scratches and scuffs by using these colorful chair leg protectors.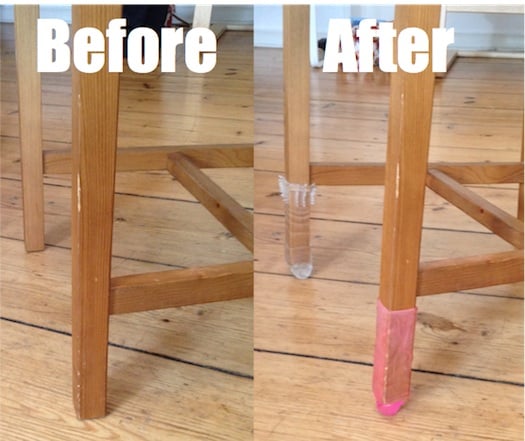 Side note: We examined the science behind making your penis bigger.
10. Fake Vagina Pen Holder
Always have a pen at the ready to write down your deepest ideas.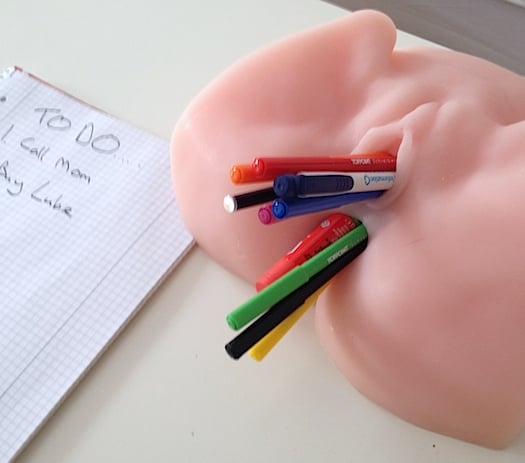 Of course, you may be more interested in our practical tips on how to finger yourself.
11. Wrist Restraints Curtain Tieback
Lack of lighting can dampen the mood of most rooms. So use a good curtain tieback that will hold any curtain away from the window, no matter how much it struggles, fights and tries to get away…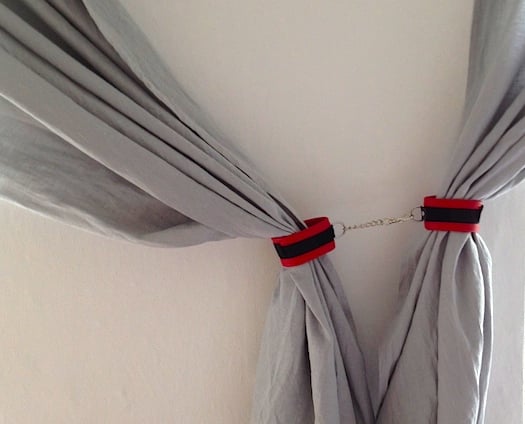 More: Learn about what bondage is and what bondage positions are most fun.
12. Fake Vagina Cigarette Filter
While we're anti smoking at the Bad Girls Bible, some people do enjoy a cigarette after sex.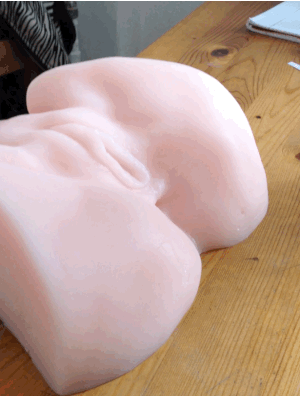 Rather than smelling like smoke, you can learn how to make your vagina smell (and taste) great.
13. Anal Bead Necklace
If you're on a budget and don't want to drop more money on jewelry, then it's time to improvise…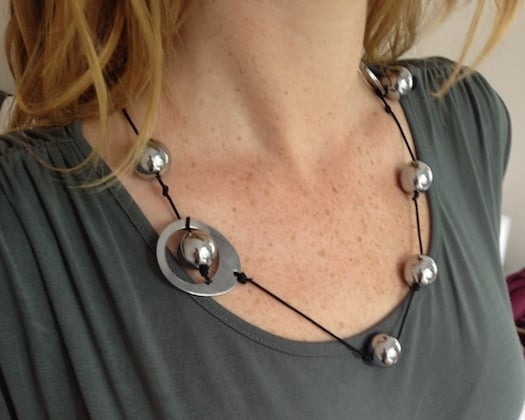 Discover: How to use anal beads during sex and masturbation.
14. Giant Dildo Bookend
"A cluttered house is a cluttered mind", that's a phrase that's so salient. So make sure to use a big, heavy bookend to keep your books tightly & firmly in place.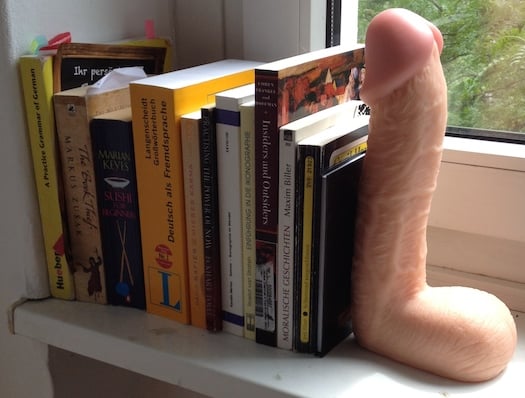 15. Nipple Clamp Glasses Necklace
Hands up if you ever have trouble finding your glasses! It happens to the best of us, but it doesn't need to happen anymore with an adjustable glasses holder necklace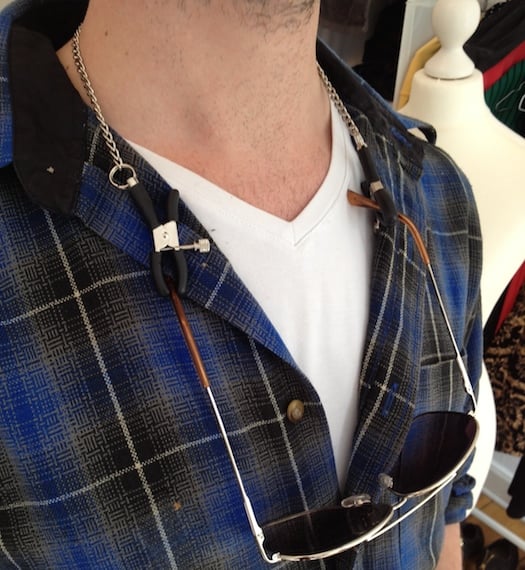 Learn: How to use nipple play to have powerful nipple orgasms.
16. Pocket Pussy Beer Koozie/Stubby Holder
Nothing beats a cold, refreshing beverage on a hot summers day. Keep it cool with this simple tip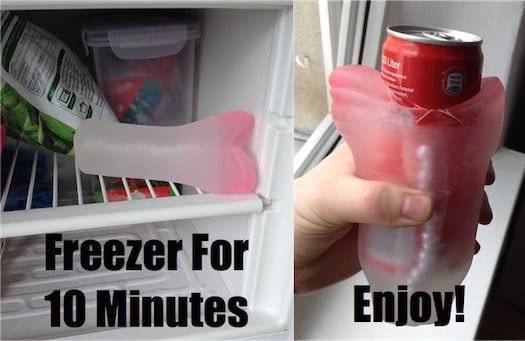 On a side note: You can learn how to tighten your vagina through specific exercises like kegels.
17. Penis Sleeve Sports Grips
A firm grip on your tennis racket or golf club ensures great ball control. The same can be said when you're swinging for that shuttle cock.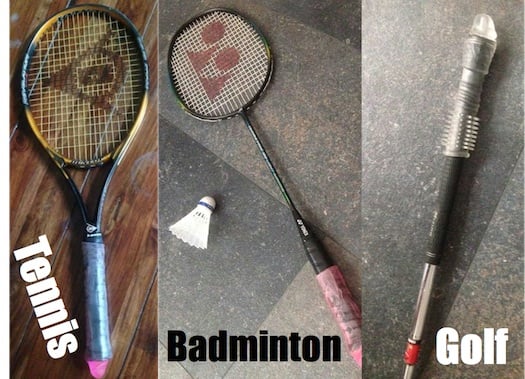 18. Suction Cup Dildo Fridge Handles
It's frustrating when the handle on your fridge breaks off. Even worse when the second one breaks too! Thankfully there is a stylish solution for opening and closing your fridge.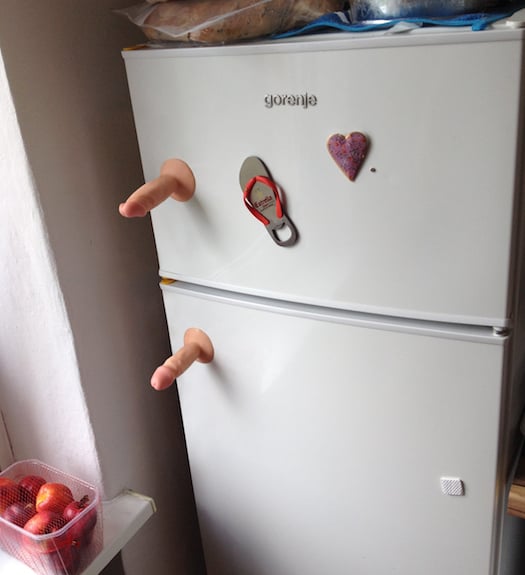 19. Butt Plug Wine Stopper
You'll never need to worry about your wine spoiling again with this playful wine stopper.

20. Fake Vagina Headrest
Sitting for long periods without good neck and head support is silly if you care about your health. Thankfully this headrest makes your head & neck feel like they're trapped between a little bit of heaven.

21. Double Ball Gag Ear Defenders
Working in loud, noisy environments can do long term damage to your hearing. Stay safe and keep things quiet with these opulent ear defenders.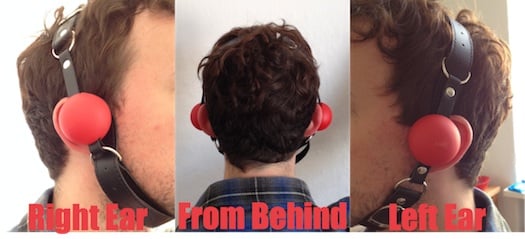 22. Nipple Clamp Photo Holders
Hang your memories on the wall to remind yourself of times past.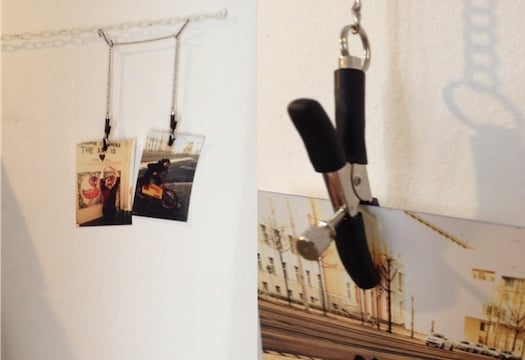 23. Butt Plug Sink Plug
Sink plugs always seem to disappear without a trace. Now you have a back up plan.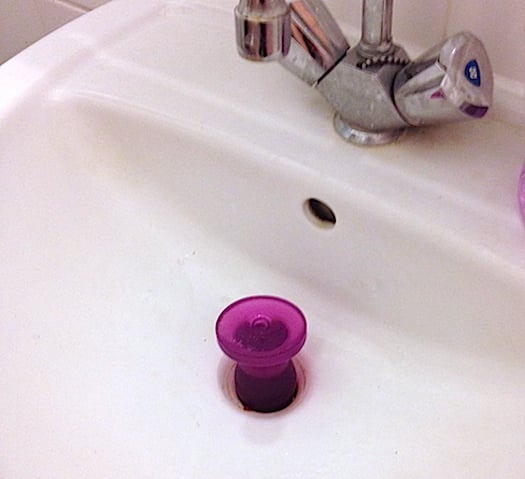 24. Knuckle Duster Dildo Cable Organizer
No matter what you do, your headphones cables are going to get tangled with the rest of your computer cables…unless you take some aggressive action with a cable organizer.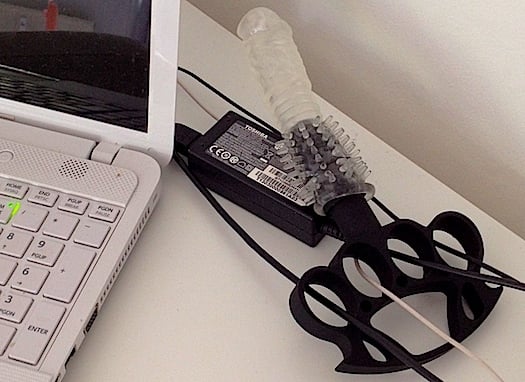 Learn more about using sex toys during sex.
25. Giant Dildo Lamp Base
After you choose a style of lamp you find attractive, make sure to check that it has a sturdy base.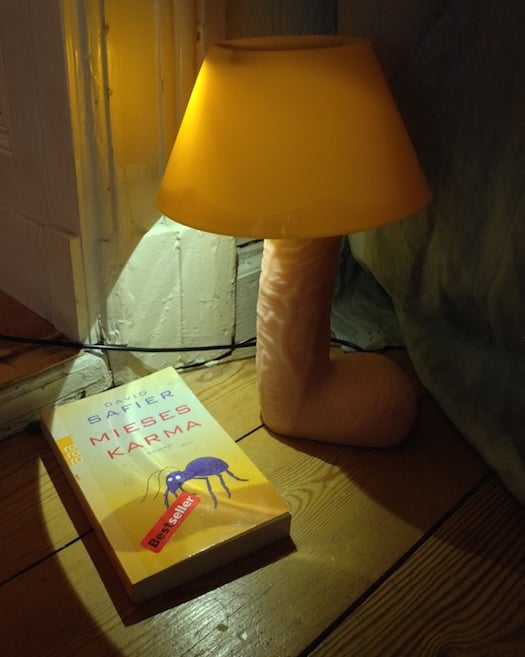 26. Penis Extender Umbrella Handle
The last thing you want to let go of when there is a downpour is your umbrella. The right grip is essential if you don't want to get your hair wet.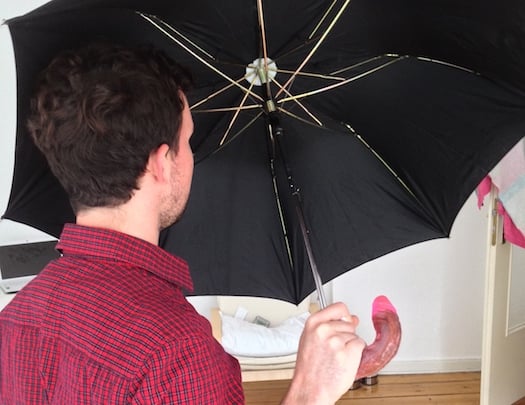 27. Lube Launcher Shot Glasses
Here's a fun new way to get socially lubricated.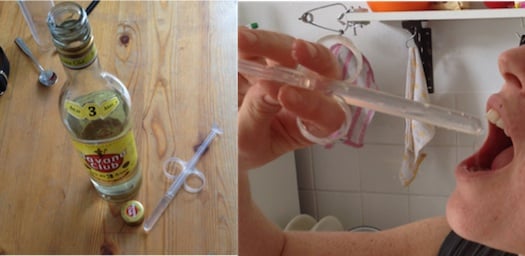 Discover: why you may need lube and what you can use for lube.
28. Rubber Fist Letter Holder
Organizing your mail just got a little easier thanks to this punchy mail holder.

If you're into fisting yourself or your partner, then using a rubber fist is a great way to try it out.
29. Penis Pump Plunger
While the rest of these ideas are fun, this penis pump is just incredibly useful if you have a blocked sink or drain. It just sucks everything out of it. I'm totally serious by the way!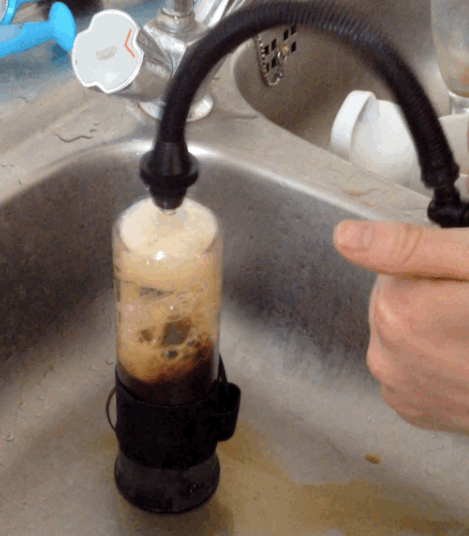 Penis pumps aren't the only way to get hard. You should also check out these tips on how to get rock hard and stay hard.
30. Rubber Fist Jewelry Model
Get jewelry inspiration and discover what fits best.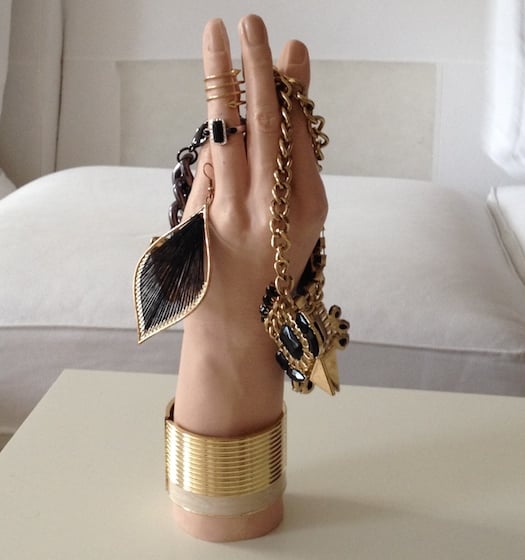 31. Penis Sleeve Car Customizations
All you ricers out there are gonna love the latest accessories to make your car look ridiculous.

32. Water Pistol Penis
Why not drench your friend and leave them dripping with your efforts using this discreet water pistol?