There's an old saying about how men often think with their penises, and many people view the penis and testicles are the only male sex organs. However, this is far from the truth. The prostate is a sexual organ that can unlock more intense and multiple orgasms, and you may be ignoring it entirely!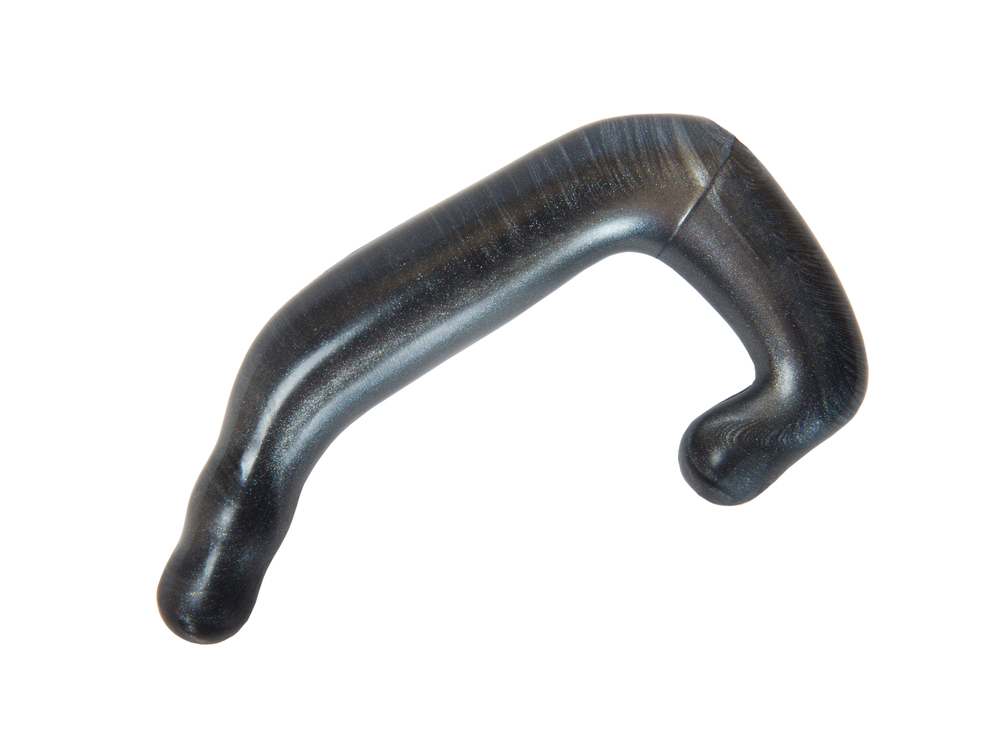 Plus, regular prostate play can improve his health, reducing the likelihood of prostate congestion or cancer and urinary issues in the future.
1. Get to Know His Prostate
First things first – where is the prostate and how do you stimulate it? The prostate is located inside your man's rectum and is similar in shape to a walnut. When aroused, it should feel firm. You'll find it about 2 inches inside his anus with your fingers crooked towards his testicles. Another way to locate the prostate is through the perineum, the slightly rough area between his anus and balls. If you push firmly through the skin, you may be able to stimulate his prostate.
Wait a second, it's in his anus.
Does this make him gay?
If he's having sex with you, a woman, it's highly unlikely that he's gay. You might even be a straight woman who enjoys anal play. There's much pleasure to be had from it, so forge right ahead! If he's feeling hesitant, have him read this article about the male G-spot.
Although prostate stimulation is something many men enjoy, it's different for every man. Stimulating the prostate may give him an instant erection. Or he may go soft when one if you is stimulating his prostate. This doesn't mean he's not enjoying it, however. Communication is key to making sure his experience is a positive one. More on that here.
This podcast episode on prostate massage also has a bunch of tips and tricks you can use to give him a 'Super-O'.

Subscribe to the Bad Girls Bible Podcast on iTunes or Android
2. Massaging His Prostate: How to Prepare
Some people are uncomfortable about the idea of prostate massage because they worry it might be messy. Whenever you get involved with ass play, there's always a chance of dealing with fecal matter. However, your man can reduce the likelihood of this happening by taking several precautions.
Make sure he doesn't have to make a bowel movement. Lots of fiber in his diet will help him to be more regular.
Cleanse thoroughly with a wet wipe.
Consider a small anal douche with warm water to rinse out the area.
Shower to freshen things up.
In most cases, an enema isn't necessary; although, your man might enjoy it as a precursor to prostate massage.
You can also feel better about massaging your guy's prostate if you use a barrier. In a pinch, a condom will work when slipped over a finger or two. You can also use a glove. Avoid latex if either of you has an allergy, which also means you shouldn't use latex condoms. More on that here. Lubricate the fingers of the glove and simply toss them in the trash when you're done massaging his prostate.
3. Make His Prostate Massage Experience a Positive One
You might be excited to jump into prostate play and give your man a new experience, but there's things you can do to ensure your man enjoys it. For starters, go slower than slow. It's the same advice we give for any woman who is trying anal sex for the first time. Before you penetrate your man, try manual stimulation of his butt and around his anus. Learn more about anal fingering here.
Using lube is important because the prostate doesn't self-lubricate. A thick water-based lube might be up his alley, or the two of you might prefer a silicone lube, which is longer lasting. Check out our guide to lube for more tips. Make sure to reapply lube as often as necessary.
Start with one finger, then slowly keep adding them until your man has become accustomed to the feeling. This is a good method if you're planning to work up to a sex toy that's more girthy. You can also start with a narrow toy and work your way up to larger toys.
Make sure your man is relaxed. If he's already had an orgasm, that's a good start. Give him a sensual massage beforehand (silicone-based lube also works for this!). Encourage him to breathe during the entire experience, which will keep his body more relaxed.
If you've only got time for a quickie, then you probably don't want to try prostate massage if it's his first time. It can take up to an hour for him to reach orgasm through prostate massage; although, like will all sex act, you should try to focus on the journey and not the end goal.
4. Playing with Prostate Toys
Of course, you don't need to use your fingers to stimulate your man's prostate if you don't want to. You may find that you lack the finger length or dexterity to do so, which is where sex toys come into play. Prostate toys are quite similar to G-spot toys, having a curved shaft and a bulbous end. It's important that whatever you insert has a handle or loop so that you can securely hold the toy during prostate massage. Otherwise, your man could wind up with a painful and embarrassing trip to the ER.
Furthermore, you'll want to stick to body-friendly materials such as stainless steel, glass or silicone. Toys made of plastic and jelly materials have porous holes that can harbor bacteria, even after washing with soap and water. Nonporous materials such as those listed above have no holes and can be treated with a 10% bleach solution to clean, which means you can use your favorite G-spot dildo on you and your man, as long as you sterilize it in between.
There are a number of toys to consider whether you are looking for a remote-controlled, vibrating or a luxury prostate massager.
Finally, you can also massage his prostate through the use of a strap-on harness and dildo. This practice is known as pegging, and we've got plenty of advice about it in this post. You might also find that pegging your man gives you a thrill.
5. Techniques for Prostate Massage
After you've located your man's prostate, what do you do with it? Start by slowly and gently thrusting your finger or toy in and out, making sure to press against his prostate as you do. Don't fully remove your finger/toy from his anus, however.
If using a toy with a handle, you might find rocking the toy back and fort works better than simply thrusting. This provides internal stimulation directly against the prostate and simultaneous stimulation through your man's perineum.
Try pressing his perineum firmly to further stimulate his prostate during orgasm. This may lead to a "dry" orgasm, which allows him to become multiply orgasmic! If you're aiming for this type of orgasm, you might want to hold off on touching his penis while you give him a prostate massage. Some men are able to experience multiple dry orgasms.
On the other hand, you can also combine prostate massage with oral sex. Read our tips here. Kneel in front of him and start giving him a blow job. Then, reach around to penetrate his anus and stimulate his prostate at the same time.
When you're ready to stop massaging his prostate or after he's had an orgasm, pull out slowly, especially if you're using a toy. Give his body time to adjust to the empty feeling.
6. Best Positions for Prostate Play
If you're having trouble reaching his prostate or want to spice things up, switch positions. He can try lying on his side and pulling the knee of his upper leg toward his chest. This position also works for men who want to try prostate massage by themselves, which may help him get comfortable with the idea.
Another position to try has your man sitting with both knees raised to his chest. You can arrange yourself face to face while you stimulate his prostate.
It's especially easy to stimulate his prostate when he's on hands and knees, and this is the ideal position for penetrating him with a strap-on.
Lean your man over a table or other piece of furniture for complete access to his prostate.
If things have become stale in the bedroom or you simply want to please your man in a new way, prostate massage is something you've got to try. It takes an open mind, but it can be an incredibly intimate experience that improves your sex life!