Keeping your sex life hot is crucial if you want to have a great relationship with your man. Heck, that's what the Bad Girl's Bible is all about, Great Sex!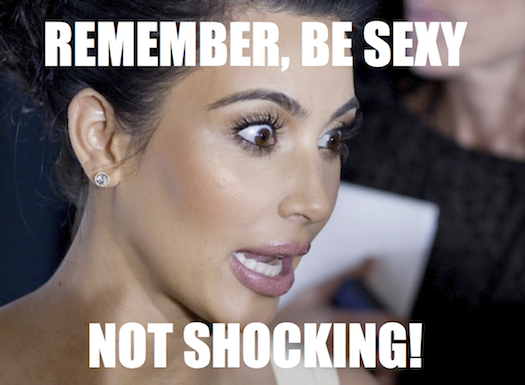 Many aspects of having great sex with your man involve doing physical things, whether it's learning great sex positions or even how to give your man a great blow job, while the other part is stimulating your man mentally. You can do this by talking dirty, wearing provocative clothes and by how you act when you're not actually getting physical.
Another awesome way to keep him turned on and thinking about you is to send him some sexy text messages. I'm going to give the 19 different sext text message examples in just a minute, but first I want to show you how to make each message you send as effective as possible.
Use Them Sparingly – When you first send your man a dirty or sexy text message, you may be excited when you see his response. This may lead you to thinking that the more sexy text messages you send, the better. This is NOT true.
If you send your man sexy text messages every single day, then they will lose their effectiveness.
A much more powerful strategy is to use them sparingly. Only send him a sexy text message a few times a week. This way, he will always be waiting and hoping that he's about to receive one from you. Then when he eventually does, it will make his day AND powerfully turn him on.
The Secret Power – There is a secret method to writing and sending your man sexy text messages, that lots of people fail to grasp. Let me explain:
The goal is to make him think, fantasize and interpret the message in a certain way.
The purpose of a sexy text message is NOT to sound slutty, nasty, horny or dirty. The purpose is to get your man thinking about sexy, horny and hot things.
In other words, you don't have to be explicit and obscene in your messages. That's not the goal. Remember the goal is for HIM TO THINK of sexy, hot and horny things. So please keep this in mind when sending him a sexy message.
Different Places, Different Messages – Just because this is a list of sexy messages that you can send by text, it doesn't mean that you can't also send them by email, instant messanger, facebook (private message!) or even in a letter.
This is a really good way to add a little variation to your messages so that he truly never knows what to expect next from you.
So that pretty much covers the basics of sending your man a sexy text message, what about some examples? Notice how some are quite obscene, while other seem tame?
I miss having your arms around me x
I was thinking about you in the shower this morning!
I loved seeing you in that shirt/jeans/top/briefs last night x
Why can't I just be lying beside you in bed instead of studying…
Do you think I would look hotter in a skirt or tight jeans?
I have a surprise for you later tonight…I think you're going to like it!
If I could only wear 3 items of clothing tonight, what would you choose for me?
Does the thought of me with another girl turn you on a little or a lot 😉 x
I miss you dominating me.
I just laid in bed for the last hour thinking about you…guess what I was doing!
Did I tell you what I call my boobs?
You have a choice tonight…anal or oral…so what's it gonna be?
Last night I had the wildest dream…and you were in it!
There is something that makes me really wet when you are standing right over me when we're kissing.
I just found this really cool sex site in the internet…it gave me some awesome ideas for later!
When's the last time you jerked it?
If you can guess what color my bra is, I'll give you a blow job tonight!
I just thought of a new position that I really want to try with you.
I was thinking about something…would you get mad if you found out I had kissed a girl while we were dating?
These 19 sexy text messages will serve as a great starting point. In time you should try to improvise and come up with your own based on what both you and your man enjoy. However, if you want to learn exactly how to talk dirty to a guy right now so that you can build massive attraction and have him obsessed with you then you will find this dirty talking instructional video very helpful indeed!
If you enjoyed my tips in this article but want a true sex masterclass, then you may be interested in watching
this blow job tutorial video
where you'll learn my most powerful techniques & tips for giving your man incredible oral sex. Enjoy!
Free Bad Girls Bible Membership Access