Sometimes regular sex just doesn't do it for you anymore. It that's the case, then it's time for some kinky sex! The Bad Girl's Bible is here to help with 9 kinky sex ideas that will show you new and exciting ways to get off with your man.
The 9 kinky sex tips are below, and then after them, I will show you how to talk about how to introduce the idea of having kinkier sex to your man.
1) Restraints
The great thing about using restraints during sex is that it's up to you how far you want to go with them.
You can use restraints lightly and still make it kinky, by simply using a bra or stockings to lightly to be tied to the bed so that your man has more control than usual.
But if you like, you can get a little more serious and invest in handcuffs, shackles, straightjackets and more to take it to where your man is in total control of you. As you can imagine this makes for much more kinky sex!
Here are a few scenarios that you can try with your man when using restraints:
My most powerful sex tricks and tips aren't on this site. If you want to access them and give your man back-arching, toe-curling, screaming orgasms that will keep him sexually obsessed with you, then you can learn these secret sex techniques in my private and discreet newsletter. You'll also learn the 5 dangerous mistakes that will ruin your sex life and relationship. Get it here.
Get tied to the bed
Get your hands tied behind your back
Get tied to a chair
Have your arms and feet bound like a kidnap victim
Get hogtied
Wear cuffs and a collar that can be tied together quickly and easily
These are just a few ideas to try out with your man, but don't forget to do these things to him too!
2) Punishment & Spanking
Many find the idea of getting punished by a strict master or mistress to be a super kinky sex idea while some adore the thought of being the one who punishes their man! Some even like switching between the 2.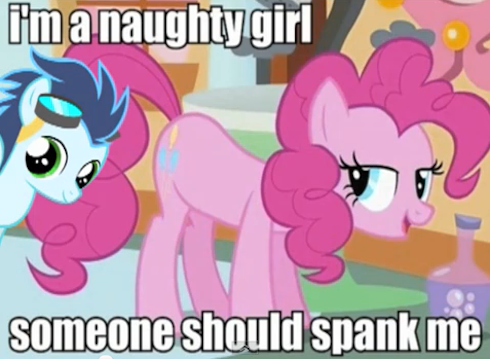 A simple way to try out spanking and getting punished by your man is to just lie down on your bed naked and have your man spank you with his hand a few times.
If you find that you enjoy getting spanked by your man, then let him know and think about trying other more kinky scenarios. And don't forget about adding in dirty talk to you spanking sessions.
Maybe you could using a whip instead? Or a paddle? Or a flogger? Or a cane?
You could add in elements of restraint too.
You roleplay being a naughty schoolgirl or a bratty kid and your man has to punish you.
Ask your man what he would like to try with you.
Don't forget that there are lots of other ways to punish and be punished. Nipples clamps, eye contact restrictions, etc.
Again don't forget to try switching roles here, you might find that you have just as much fun delivering punishment and some spankings!
3) Sensory Deprivation
Sensory deprivation is a really kinky sex idea to try out with your man. Just like with Punishment & Spanking, you can be quite tame but you can move all the way up to being very extreme too!
What makes sensory deprivation so kinky is that you are blocking one or more of the 5 senses in order to confuse, arouse and hopefully heighten your other senses.
So what kinds of things can you do to experience sensory deprivation?
Use earplugs to block out your sense of sound
Use earplugs in your nose to block out your sense of smell
Use mittens on your hands to block out your sense of touch
Wear a blindfold to block what you see
A fun game is to blindfold your man, put ear plugs in his ears and then get him to guess what sex position you put him in.
Try using some or all of these techniques together for an even more powerful effect
You will also find that using restraints as well as some of these sensory deprivation techniques will greatly heighten your experience!
4) Get Kinky With Public Play
Another great kinky sex idea is public play with your man. Some people find this to be a massive turn on, while others don't find it that hot at all.
Public play does not necessarily have to involve you doing things with your man in public places. It can be in a private place, but in front of other people. So what sort of things can you do with your man during public play?
To be honest…anything.
Take all of the naughty, kinky ideas that I've already described above as examples of what you could do and include other things like:
Having sex in front of other people.
Being paraded in front of other people by your man.
If you are on the fence about public play or not sure, then just try it once and decide afterwards if you enjoyed the experience.
By the way, if you're looking to blow job tips, advice and techniques to please your man with, then you'll find everything you need to know in this blow job tutorial video.
5) Master & Slave
The master and slave scenario (or mistress and slave scenario) is one that many find to be incredibly hot and kinky. And it's pretty simple too!
One of you is going to be in charge calling all the shots, while the other is the slave who will have to follow all the orders. They can be very simple orders or instead they can be quite tough ones:
Simple Kinky Orders & Demands:
Kiss my feet
Get down on your knees
Get me a glass of wine
Show me your breasts/ass/other body part[/unordered_list]
Tougher Kinky Orders & Demands:
Clean the house
Get down on your knees, crawl to me, unbutton my trousers and suck my cock
Do a striptease for me
Get the whip so I can spank you
Turn around, stick your ass in the air and present yourself to me
6) Gags
Another kinky idea to make sex more interesting is to use a gag on yourself or your partner. A lot of people view wearing a gag as a cross between Sensory Deprivation and Restraints as you are restrained from speaking, meaning that you can't communicate properly.
Before wearing a gag during sex, make sure to test it out first to make sure that it's comfortable.
Make sure to agree limits and boundaries if you do. Having a safety sign is very important here.
You can buy a gag specifically for this or if you don't want to spend money, then try using something like a used pair of panties or a shirt.
7) The Kinky Director
The 'Kinky Director' is a kinky game that you can play with your man to really spice things up in the bedroom. You don't necessarily need a camera to play, but it can be fun if you want to watch it once you are finished.
One of you is going to be the director, while the other is the star who wants to be famous, following the directors every word. The Director might command you to:
Don't forget that both you and your man should make up your own demands as well. And don't forget to change roles!
8) Wrestling
[box type="tick" style="rounded" border="full"]Wrestling with your man is a surprisingly hot and kinky sex tip that you should try at least once.[/box]
You are just going to be play wrestling with your man, just like you did with friends/siblings as a kid, except obviously this time there is going to be more of a sexual element to it!
If you have a submissive side to your personality, then you'll find it really hot to struggle with your man and then eventually get pinned down by him, before he gets to have his way with you. All the while you should be struggling to break free.
If you are more of a dominant person, then you are going to be the one in control, pinning your man's hands above his head, spreading his legs and getting exactly what you want. This is perfect for trying out some girl on top positions on your man.
While wrestling with your man, make sure to keep it light hearted and fun (unless you get turned on by more serious aggression!). Also make sure to use a safe word, just in case.
9) Sex Toys
I thought that you'd forgotten about sex toys Sean!
Of course not!
There are so many different types of sex toys that you can use with your man to have more kinky, naughty, dirty horny fun in the bedroom. The key is trying a few of them out and then deciding on the ones that you really like. There are literally thousands to choose from. Here are a few to give you some ideas:
Dildos
Remote Controlled Eggs
Fucking Machines
Strap Ons
Restraints
Collars
Whips
Ben Wa Balls
Anal Beads
Butt Plugs
This list could go on and on. In Truth, there is almost an endless array of different sex toys you could use!
There you have it, 9 wonderful kinky sex ideas
Introducing Your Man To Kinkier Sex
So maybe you are keen and ready to start trying exciting, kinky and sexy new things in the bedroom, but how do you get your man on board?
Compliment His Adventurousness
This is probably the easiest and best way to start. Let your man know that you appreciate and enjoy his adventurousness in the sack. If you both had a particularly fun sex session, then send him a message the following day making sure to praise his adventurousness,
Last night was amazing, I love how adventurous you are in the bedroom!
or
You made me cum so hard last night! I love how you always have something up your sleeve in the bedroom
or
You always have so many fun ideas in bed, I love it!
If you do this a good few times over a number of weeks, your man will start to actually see himself as adventurous and will want to maintain his adventurousness in front of you.
Tell Him About A Book/Movie/Magazine You Read On Kinky Sex
At the same time as complimenting your man on being adventurous, you also need to drop hints about your kinkier thoughts, ideas and desires.
Let him know that you've been reading some erotica (50 shades of gray anyone?)
Tell him about a magazine article you've been reading on kinky sex. Ask him what he thinks about it?
Just watched a hot movie? Tell your man about the scenes that really turned you on.
Remember the goal of talking about kinky sex with your man is NOT to make him jealous. It's to get it out in the open so that it seems completely normal to him.
Ask Him If He Wants To Watch Porn With You
Another way to get your man thinking about kinky sex with you is to ask him watch if he'd like to watch some porn with you. 99.9% of men will say:
Hell Yes!
Tell him that you've bookmarked some great videos to watch. He should be pretty much be salivating at this point!
All you then need to do is show him some videos of what you want to do with him. It's that simple.
You now just need to be quite up front about what you want.
When you combine all of these 3 techniques together, then you're man is going to be really excited at the idea of kinky sex with you.
I Want Kinky Sex!
There's no need to be super direct (although you can be if you like). All you need to do is tell your man what you enjoy.
I love it when you're in control during sex!
or
I love being the one who calls the shots in the bedroom
Then if he reacts positively to what you say, try to expand on it….
It would be so hot if you pinned my arms while we have sex
or
It would be even hotter if you tied my arms and legs to the bed
The entire time, you need to be judging your man's reaction to see if he is excited and interested in what you are saying.
If he seems positive, then keep moving forward and suggesting new things that you would like to try with him. But also make sure that he contributes too. This way you both will get a lot of fun and enjoyment out of your kinky sexcapades.
Safe Word
If you plan on getting kinky with your partner, then you absolutely must use a safe word with them in case one of you wants it to stop.
A safe word is just a simple word that you say when you want your man to stop. It should NOT be the word, "Stop". Instead, it should be a word that you wouldn't normally say like, "Blueberry" or "Muffin".
Make sure that you both agree to a safe word before you start having kinky sex with your man.
Watch This: Blow Job Tutorial Video
I put together this in-depth, step-by-step instructional video that will teach you how to make your man sexually addicted to you and only you. It contains a number of oral sex techniques that will give your man full-body, shaking orgasms. If you're interested in learning these techniques to keep your man addicted and deeply devoted to you as well as having a lot more fun in the bedroom, then you may want to check out the video. You can watch it by clicking here.