This discreet newsletter will teach you how to make him cum hard, give freaky oral sex & make him scream your name in bed. Click here to get it.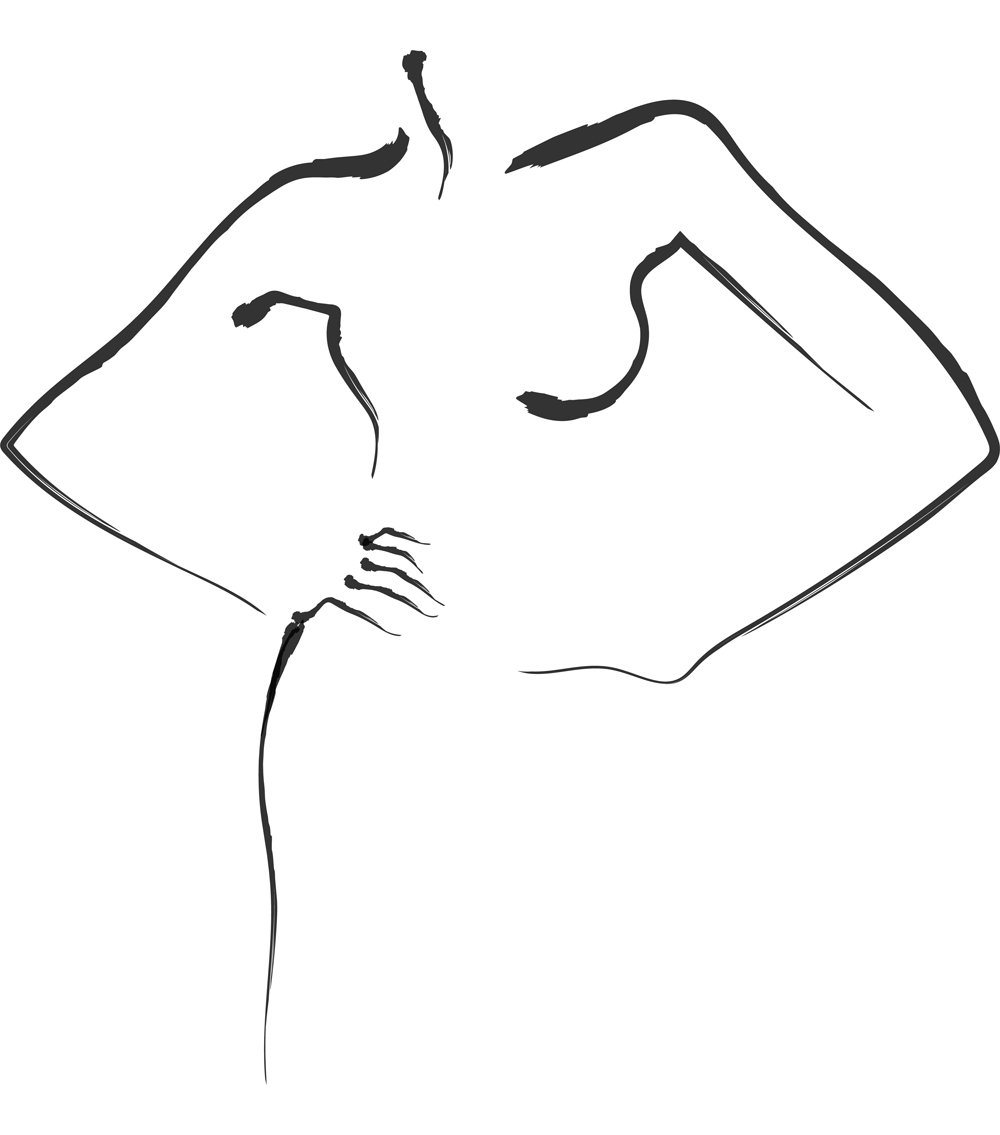 Good sex takes work. It can be a ton of fun, but it certainly requires effort. That's why I have put together this list of good sex tips to use on your man to spice up your sex life and start having kinky sex.Of course, it may be tempting to use these good sex tips and all the other great sex advice on this site every single time you have sex, but the funny thing is…if your sex life isn't broken, then there's nothing to fix. Instead, you should try to use them as a way to explore new sexual desires and kinks.
Related: This list of every kink and fetish is a great place to start exploring.
Side note: If you are currently struggling to orgasm during sex or masturbation, then you may want to learn about the Easy Orgasm Solution. It will teach you how to have multiple vaginal and full body orgasms during sex and masturbation. It works even if you currently struggle to orgasm during sex or when masturbating. You can find out more here.
So don't throw out your tried and tested sex positions, foreplay techniques, and blow job tips if they are already working well for you.
Just use these sex tips to add to them.
Now let's learn some fun, new sex tips!
1. Keep 'Em On
A really good sex tip that is super easy to pull off is having sex with your clothes on. Too often sex gets confined to the bedroom, with both of you naked. It's still fun, but at the same time, it's predictable. A nice way to add some spice is to have sex with your clothes on.
Related: 15 great places to have sex.
Related: If you want to give your man back-arching, toe-curling, screaming orgasms that will keep him sexually addicted to you, then you'll find them in my private and discreet newsletter. You'll also learn the 5 dangerous & "dumb" sex mistakes that turn him off and how to avoid them. Get it here.
So the next time you are both just chilling on the sofa, try massaging your man's crotch and then giving him a blow job with all of his clothes on, except for him obviously having his pants pulled down a bit.
Or how about wearing a dress the next time you go out for drinks with your man? Then when you get him home, pull him in close and take off his trousers, then just pull your panties to the side and let him take you there and then. It could still be in the bedroom, but it also works perfectly when you are standing up in the kitchen or pretty much anywhere else in your place.
One of the great things about having sex with your clothes on is that it lets your man know that sex can happen quickly and pretty much anywhere!
2. Super Slow Motion
Super Slow Motion is probably the simplest of all these good sex tips that you'll read. All you are going to be doing is slowing everything that you would normally do right down. You're going to be doing everything at about 30% of the speed you would normally do it at.
So if you usually suck his cock with quite slow licking, kissing and sucking, then slow it down much more. It will drive him nuts.
One of the reasons is because he will be hoping that you speed up. He might even beg you. When you do eventually decide to speed things up for him, he will be much more grateful for it.
Side note: This also works in a similar way to edging your man to orgasm.
You can use this exact same technique when you are having sex, especially when you are on top in Cowgirl position. Just move super slowly. If you do this for 2-10 minutes at the start of sex and then eventually transition to your regular speed, he will pretty much go crazy and cum really quickly.
Related: How to make a guy cum fast.
Don't forget that you can apply this concept to pretty much any sexual act, whether it's normal sex, kissing, giving him a hand job, giving him a massage or even a blow job.
You may find that your man will ask you what you're doing when you start doing everything slowly. The solution: just tell him that you want to try something different.
More: We've created an entire guide on how to have slow sex.
3. You're Getting Vocal Right?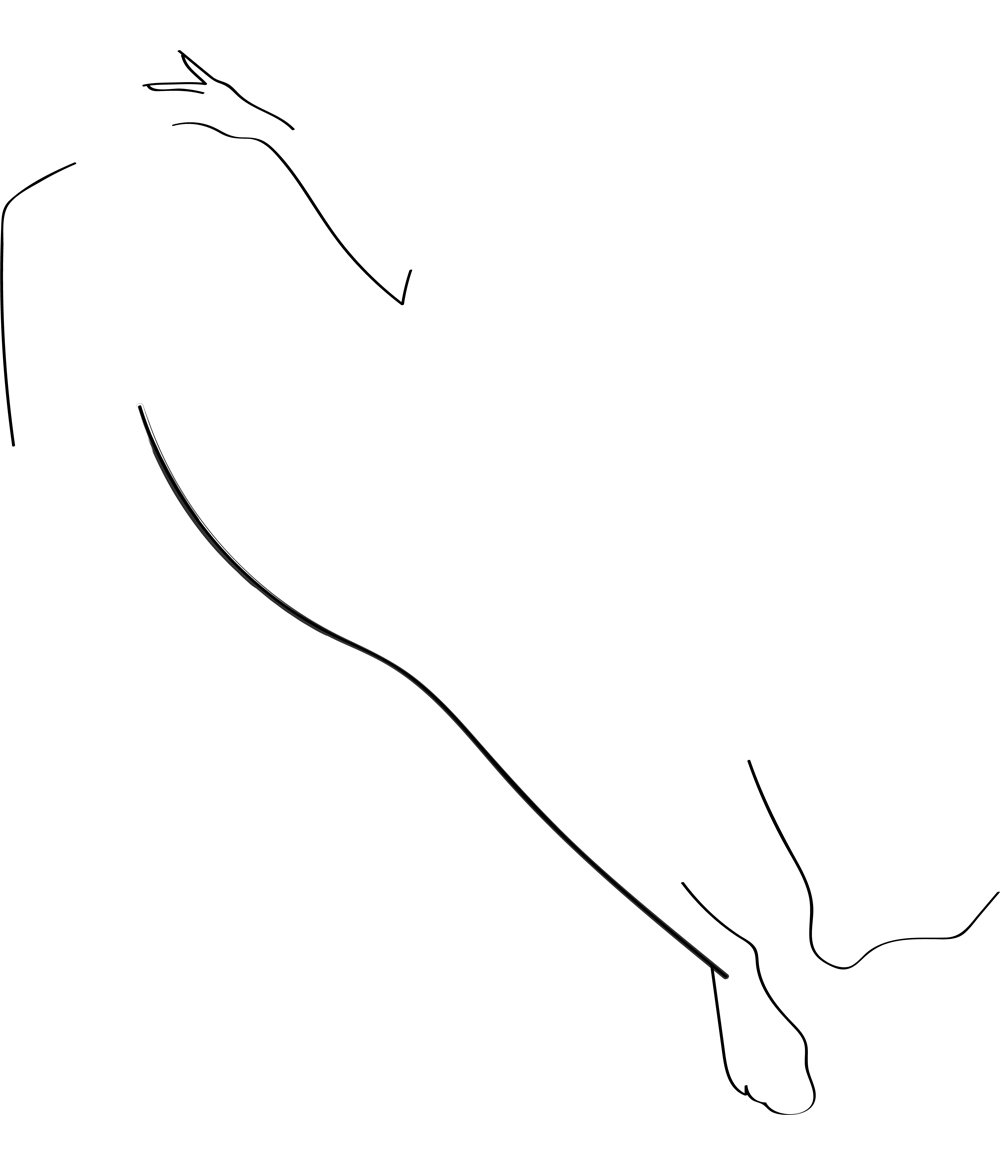 Talking dirty while making love is a really good sex tip to use on your man. Here's why…
It lets your man know how well he's doing. But it also strokes his ego in a massive way. Guys want to feel like they are the king of sex, they want to feel like they can drive you wild with pleasure.
Stroking his ego is just one of the powerful reasons why you should talk dirty to your man.
So you may be wondering what you should say exactly…
You might think that you need an encyclopedia of lines and phrases to say to your man.
While this certainly helps…And you can try these 64 dirty talk examples, or these 81 wild things to say during sex.
You should know that it's not necessary at all. At the very least, you just need to get louder than you normally are. All this means is groaning, moaning and screaming a lot louder than you normally do. But of course, you can also whisper dirty things in his ear too. For a full guide on how to talk dirty to your man to turn him on, build sexual tension and keep him lusting after you make sure to check out the dirty talking tutorial video.
4. Intimacy Tip – Wash Him
Washing your man is not so much a good sex tip as it is a good tip for increasing the intimacy between you and your man. In other words, you are showing him that you care more about him than just having sex with him.
So how do you 'wash your man'? It's pretty easy.
The next morning/evening if you know that your man is not in a rush and he has some time to spare, just follow him into the shower. He is highly unlikely to resist! Then just tell him that you want to hop into the shower with him. You should expect a big smile.
Of course, make sure to check the water isn't too hot or cold before you hop in!
When you are both under the shower, just start washing him. Grab some soap and then just slowly run it over his body and really do wash him! It's ok if he gets a bit handy and you end up having sex, but remember that sex isn't the goal. The goal is to show him that you enjoy looking after him.
Related: How to have incredible shower sex.
Of course, after doing something like this with your man, you may be expecting him to return the favor. Sure, that would be great! But you shouldn't see washing him as something that your man needs to repay you for. Hopefully, you just see it as something that you enjoy doing for him.
5. Sprinters Should Try Long Distance Running & Vice-Versa
If you and your man are always having quickies before hitting the sack or if you always find that you are having long, drawn out sex sessions, then a really good sex tip and super simple way to spice things up is to start vary how long you have sex for.
Related: This advice also applies when you want to spice up a blow job.
So if you normally have super fast quickies that only last a few minutes, then start really drawing out sex with your man. Start with just kissing him, before moving on to a lot of foreplay.
Slowly undress your man. Grind up against him before you're totally naked. Go down on him and give him head for a little bit. Have him go down on you for a bit (powerful pussy eating tips). Kiss him all over his body. Massage his balls but don't touch his cock. Whisper dirty things in his ear. Rub his penis all over the outside of your vagina, but don't let him enter it until he is begging you.
If you normally do this and have long sex sessions, then start flipping things around and start having much shorter sex sessions with him. Have quickies.
The next time he comes home from work, just grab him, kiss him and start grinding on him. If you are both in bed, tell him that you are tired but horny, then get on top of him and start riding him. If you are both at a party together and feeling sexually adventurous, grab his hand and lead him into the toilet and just go for it!
Like all of these tips on how to be good in bed, don't feel like you need to constantly switch things up from long sex sessions to quickies and vice-versa. Even just once a month is enough to keep things interesting.
Side note: There's nothing wrong with having a quickie. In fact, we put together this guide on how to have a satisfying quickie.
6. Grinder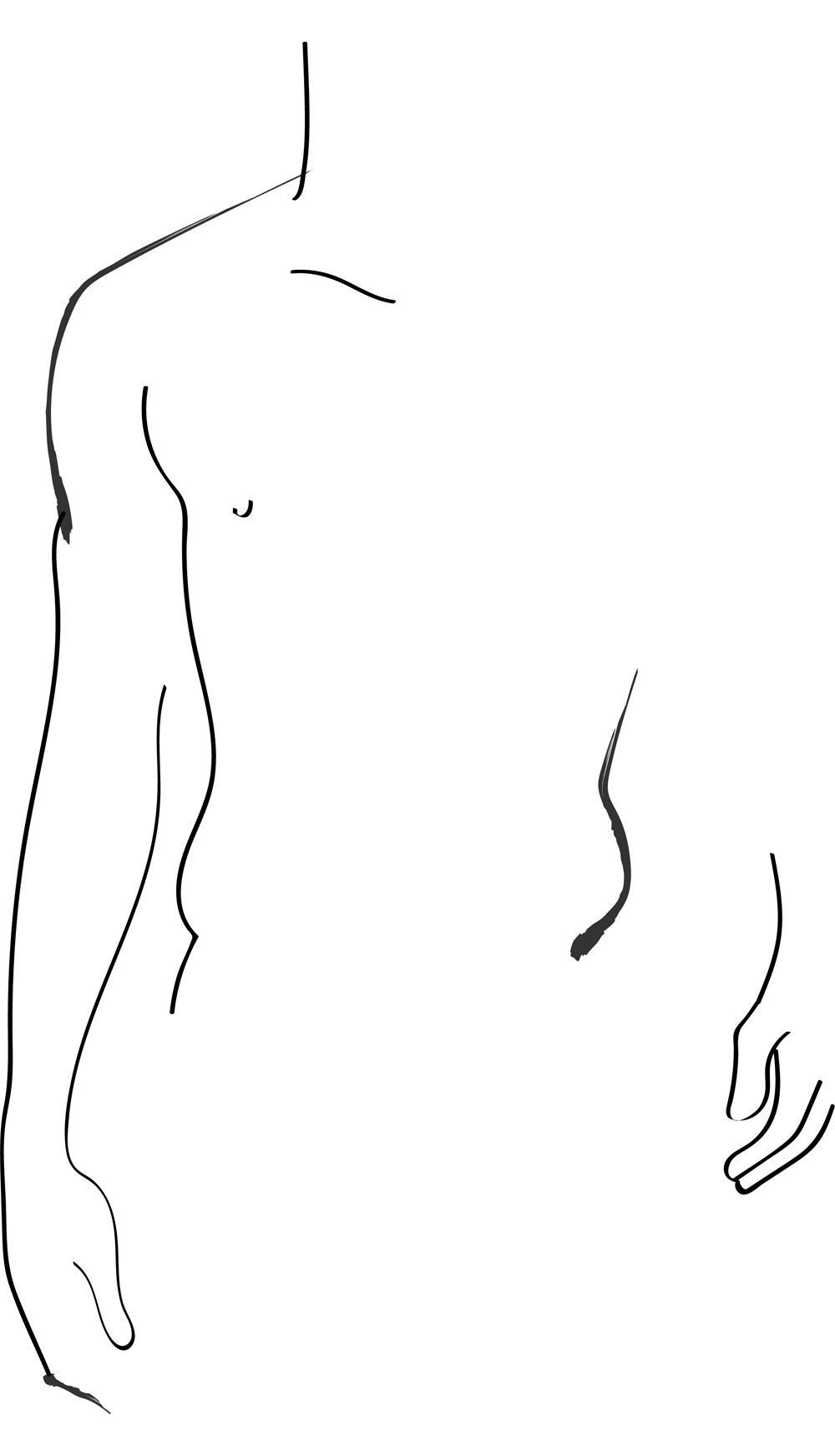 I'm not talking about the gay hook-up app called Grindr! I'm talking about grinding on your man! Here's a funny thing: Learning how to satisfy your man and caring about his pleasure in the bedroom is a really good and healthy thing for your relationship. But sometimes it can be really powerful to flip things around and only focus on your pleasure and your orgasm. Many guys agree that seeing you get off is very important for them too.
A great way to introduce the idea of you getting off, while not worrying too much about his own pleasure is to grind on your man's leg while he's sitting down or even while he's in bed. If he tries to do anything other than help you get off, then just say, "Not yet baby, just gimme a minute". It's also a good idea to be quite vocal about how much you are enjoying yourself, so don't be afraid to moan and groan while you're doing it.
The best way to grind on him is to straddle him so that you have a leg on either side of his leg and can get a lot of stimulation on your clitoris.
When you're done, tell your man how great it felt…then just go back to doing what you were doing beforehand.
The 'Grinder' sex tip has a few different functions:
It's about you cumming.
It shows your man he is creating really strong sexual responses in you. He can also learn other ways to turn you girl on.
Some guys find it really hot to be used by their girl.
It's fun!
7. The Great Porn Sexcapade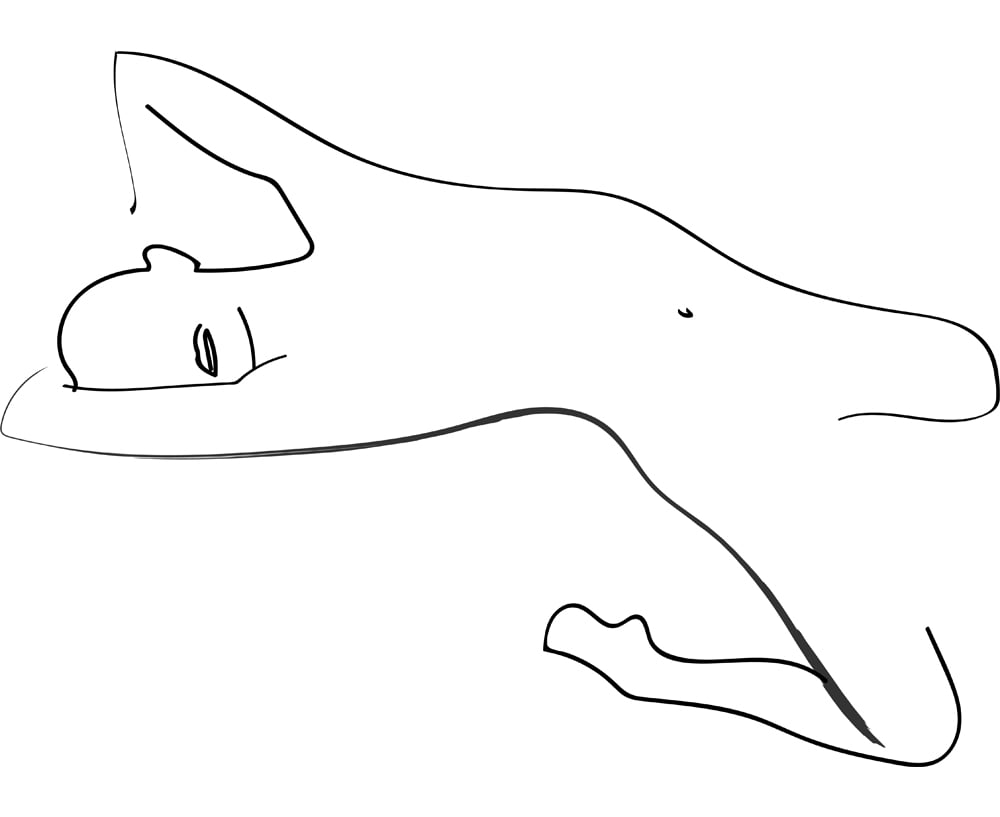 Have difficulty coming up with new and fun new ideas to try in bed?
Already subscribed to the Bad Girls Bible newsletter and used every single tip in it?
Tried every single sex position but still want more?
Fear not!
A really good sex tip and hot way to keep things spicy is to watch some porn with your man. Just go to the front page of any porn site and you will be met with an array of different genres, categories, fetishes and kinks. Next you need to choose a video for you and your man to watch.
Then afterwards…try to act it out with your man.
This means that it's obviously going to be easier if you are both watching videos of couples. Group scenes are going to be much harder to replicate…unless you are equipped with a dildo (or even another partner!).
Learn: How to use a dildo for maximum pleasure.
The best way to play the game is to take turns choosing and searching for videos to imitate so that both of you get to enjoy sex. It's also a really good idea to use a veto system, where either of you can veto a video at any time if you don't find it appealing without having to give it a reason.
8. The Build Up – A Super Good Sex Tip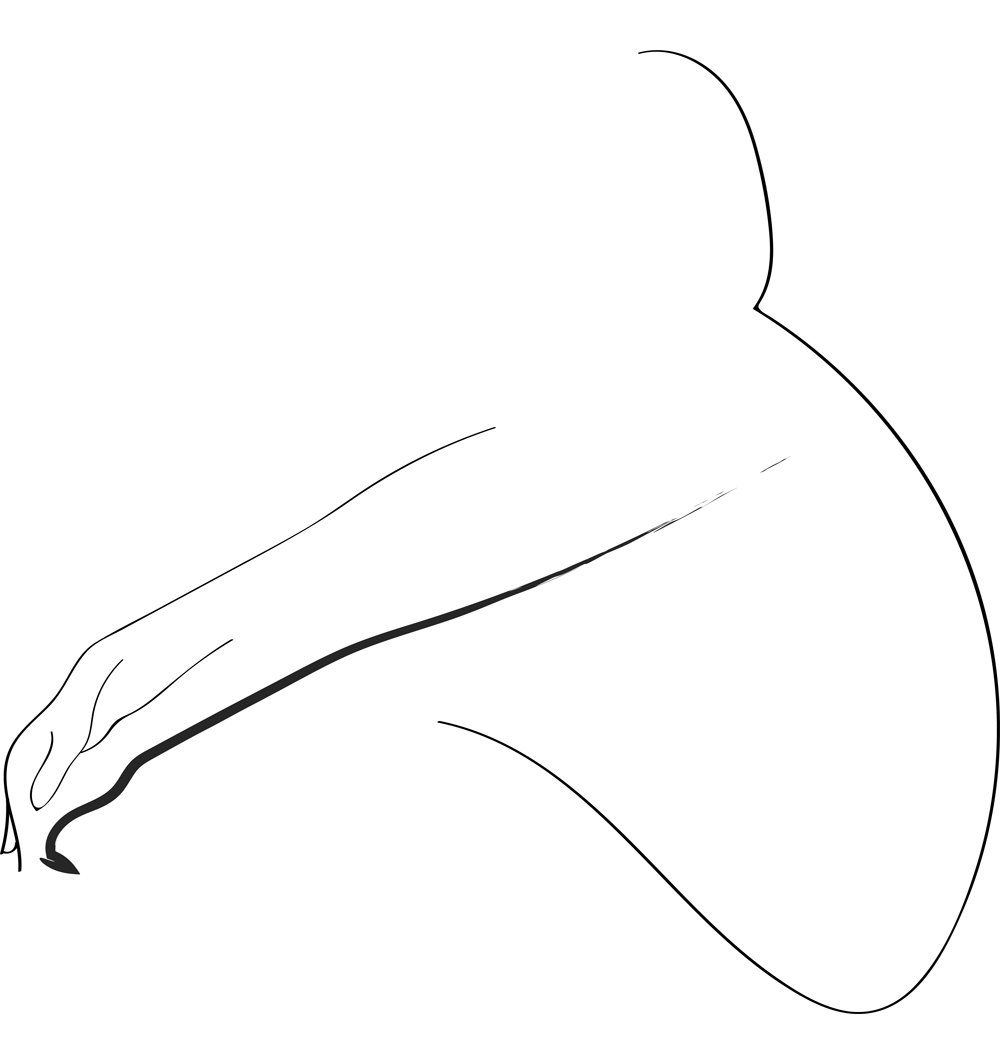 Everything you read on here is going to massively help you to improve your sex life and put a big smile on your man's face.
But there is this one little problem…
Many of the women reading the tips on the Bad Girls Bible site and newsletter forget about the 'Build Up'. The Build Up is what you do before you start giving your man a blow job or a hand job or even a foot job. Sure, your man will be super appreciative of getting any type of blow job or sexual act, but if it always happens very suddenly, then it's going to get boring and predictable.
This is because you've built no anticipation or sexual tension…you've just dived right in.
So the next time you are getting sexual with your man, think about how to make the Build Up more drawn out, so when you finally get down to pleasing him, he will be really grateful.
You might be wondering what kinds of things you can do to Build Up? Here's a list to get you started.
Touch: Touch your man in a very intimate way. This means touching his inner leg, 'accidentally' brushing off his crotch with your hands, even hugging him.
The Slow Kiss: A great way to make your kisses more sensual is to slow them right down to where they are 3 times slower than your normal kissing speed. There is something unexplainably sensual about this, just try it!
Kiss His Body: Rather than spending most of your time kissing his lips, cheeks and neck, try kissing him elsewhere on his body. Places like his chest, shoulders, back and even his legs.
Before You See Him: Before you even see your man, try sending him some dirty text messages or finishing a phone call with him saying something dirty. These 43 sexy text messages should also help
Like with all the sex tips on the Bad Girls Bible, make sure to use the 'Build Up' occasionally to spice things up. Don't make the mistake of using it every single time you have sex with your man.
Orgasm Every Time. Easily. Here's How...
I want to tell you about my friend Karen.
Karen came to me one day. She was hysterical.
She told me that her marriage was falling apart because she and her husband didn't have satisfying sex.
Every time they were intimate, Karen was faking her orgasms. It turns out she couldn't orgasm during sex.
In fact...
She never had an orgasm in her entire life. Not one!
This left her feeling embarrassed and ashamed. And...
She completely hid this from her husband. Thankfully...
It turns out that there is a way for any woman to orgasm. Easily. And have multiple vaginal and full body orgasms during sex and masturbation.
I shared the process with Karen.
After she followed the simple process, she could barely come to terms with how...
Quickly and dramatically her sex life changed.
We met up a few months later and...
She would not stop talking about it,
"I thought I was one of those women who couldn't orgasm. I used to think I was 'broken' and 'unfixable.' This saved my sex life, and that saved my marriage."
Even if you currently struggle to orgasm during sex or when masturbating, this process will also work for you.
And best of all, you don't need to do anything weird or uncomfortable to start having the best orgasms and sex of your life.