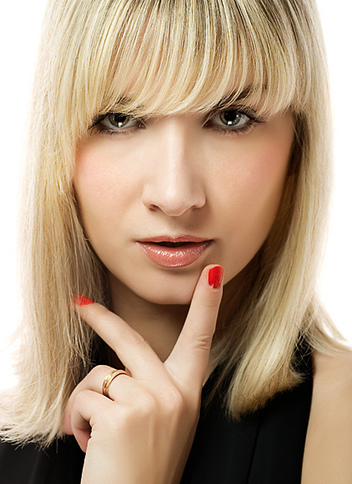 Even before the classic '7 year itch', every relationship goes through patches where things just aren't as exciting as they used to be. Breaking out of these boring spells as quickly as possible is important for both of you. A great way to bring that thrill back into the bedroom is to play a game of dirty truth or dare with your man.
I'm going to give you a ton of example dirty truth or dare questions in just a minute, but before I do that, there are a few important things that you need to know…
1. The purpose of these dirty truth or dare questions is not necessarily to be as wild or crazy as possible. Instead, it's to inject some fun and excitement back into your relationship. So if you don't feel comfortable using some of the wilder questions, then just stick with the ones you are comfortable with
2. Don't just rely on these example dirty truth or dare questions. Make sure to think up of some of your own too that apply to your own relationship.
3. You can play dirty truth or dare with just 2 people or if you are feeling more adventurous, then try playing it with other couples.
4. There is way more to a fun and exciting relationship with your man than just these dirty truth or dare questions. Make sure to check out the sex tips section as well as the huge sex positions section for ideas, inspiration and tips on having great sex with your man.
If you want to give your man back-arching, toe-curling, screaming orgasms that will keep him sexually obsessed with you, then you can learn these more powerful sex techniques in my private and discreet newsletter. You'll also learn the 5 deadly mistakes you might be making that ruin your sex life and relationship. Get it here.
Alrighty, let's learn some fun and dirty truth or dare questions…I've divided truth or dare into 2 sections, dirty truth questions and dirty dares.
Have you ever kissed more than 1 member of the same family?
Have you ever ever had sex with someone before you had even kissed them?
Have you ever regretted having sex with someone immediately afterwards?
Would you ever have a threesome with 2 guys & just 1 girl?
Who is the person that you've been most attracted to in your entire life?
Have you ever wanted to have sex with someone that you'd never want to date?
When is the last time you cheated on someone?
When is the last time you watched porn?
Tell me a fantasy that you have never shared with someone before.
When is the last time you masturbated?
Have you ever swallowed your partners ejaculate?
If you could change genders for just one day, what's the first thing that you'd do?
What's the sexiest item of clothing you own?
What's the furthest you've ever gone with someone the first time you met them?
When's the last time you've skinny dipped?
What's the dirtiest dream that you've ever had?
Have you ever had a homosexual experience?
If you could add 4 inches to your penis or 4 inches to your height, what would you choose?
What turns you on the most in someone of the opposite sex?
If you could only choose 2 things for me to wear, what would they be?
Would you prefer to see me in hot pants or a short skirt?
When was the last time you kissed someone?
Who do you think about during sex other than me?
Dirty Dares!
I dare you to kiss and lick my feet for 2 minutes.
I dare you to not masturbate for an entire month.
I dare you to kiss me from my feet to the top of my head.
I dare you to masturbate in front of me.
I dare you to use a sex toy on yourself the next time we have sex.
I dare you to go commando for 24 hours. (Commando = wear no underwear)
I dare you to lick cream off my chest.
I dare you to try every single sex position from the Sex Positions Bible.
I dare you to finger me then taste it.
I dare you to spank me.
I dare you to let me spank you.
I dare you to try to turn me on without touching me.
I dare you to give me anilingus.
I dare you to eat me out while I sit at my computer.
I dare you to eat fruit/food off me.
I dare you to undress me.
I dare you to get yourself off by dry humping me.
I dare you to bring me into the shower and wash me.
I dare you to wear a butt plug for the entire day.
I dare you to try snow balling with me after I give you a blow job. (French kissing him with his cum still in your mouth.)
So there you have it, 43 dirty truth or dare questions to make sex and love making a whole lot more fun for you and your man. If you want to learn more on talking dirty, like how to use it to keep your man attracted then you will probably want to watch this dirty talking instructional video.
Watch This: Blow Job Tutorial Video
I put together this in-depth, step-by-step instructional video that will teach you how to make your man sexually addicted to you and only you. It contains a number of oral sex techniques that will give your man full-body, shaking orgasms. If you're interested in learning these techniques to keep your man addicted and deeply devoted to you as well as having a lot more fun in the bedroom, then you may want to check out the video. You can watch it by clicking here.